Giants legend calls out Deonte Banks after rookie ripped Commanders: 'Save that s—'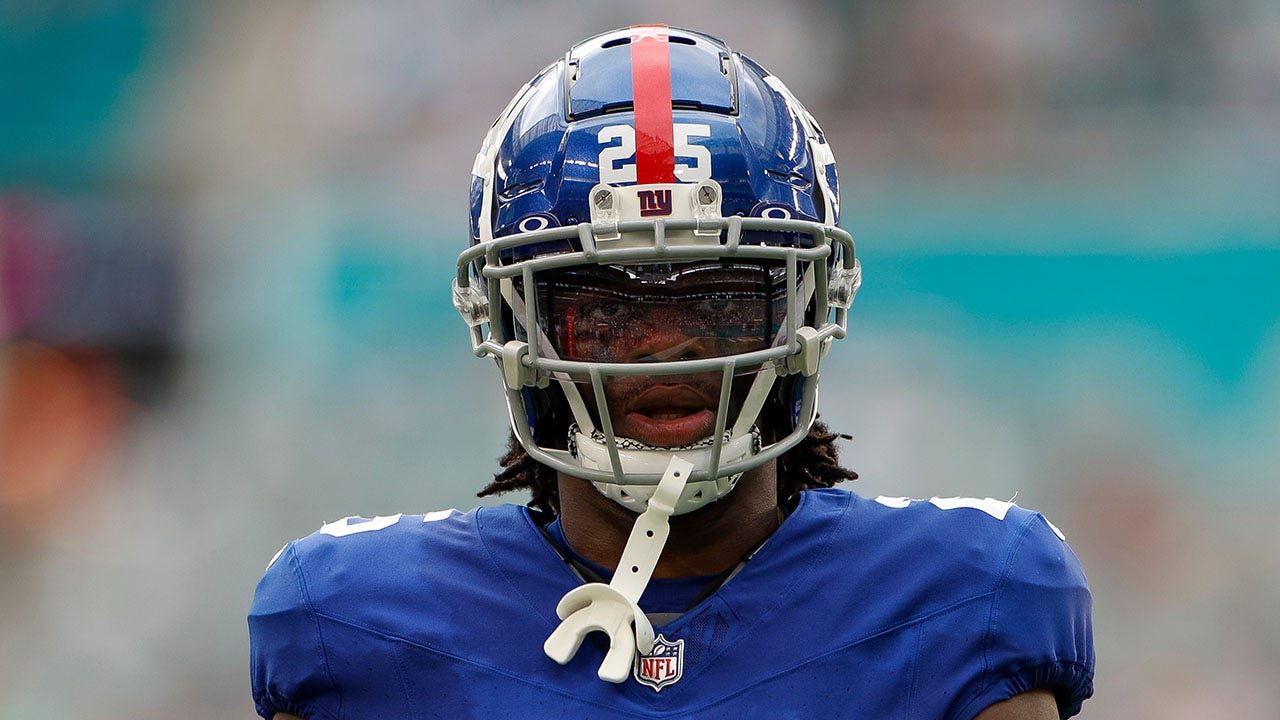 New York Giants rookie cornerback Deonte Banks decided to go on his Instagram Live to call out the Washington Commanders for not drafting him after Big Blue beat their NFC East rival Sunday for the season sweep. 
Giants legend Carl Banks took the time to call out the young rookie on social media as well. 
Carl Banks, a two-time Super Bowl champion with the Giants, doesn't mind some smack talk here and there. But the younger Banks took exception with the Commanders passing over him for fellow rookie defensive back Emmanuel Forbes at No. 16 overall in the 2023 NFL Draft. 
"Love the 1 you with," Carl Banks tweeted over the Instagram Live video of Deonte Banks. "#BeGiant Save that Sh%t for Thanksgiving dinner, with the fam, not the social media."
Carl Banks added that he had "no problem with his swagger."
"In fact, I love it," he said. "…but everything ain't for social media.. he gave up 2 scores BTW."
TOMMY DEVITO PICKS UP FIRST CAREER WIN AS GIANTS' DEFENSE PICKS OFF SAM HOWELL 3 TIMES
Following the 31-19 win over the Commanders, which makes up for two of the Giants' three wins this season, Banks was in the team's locker room ripping the Commanders in an expletive-filled rant.
WARNING: EXPLICIT LANGUAGE IN VIDEO BELOW
"Coulda came and got me at 16, and they didn't," Banks was heard saying. "Now I'm 2-0 against you bum a—boys. "F— the Commanders…They finna see me two times a year until the end of my career. Two times a year. Shoulda came and got me."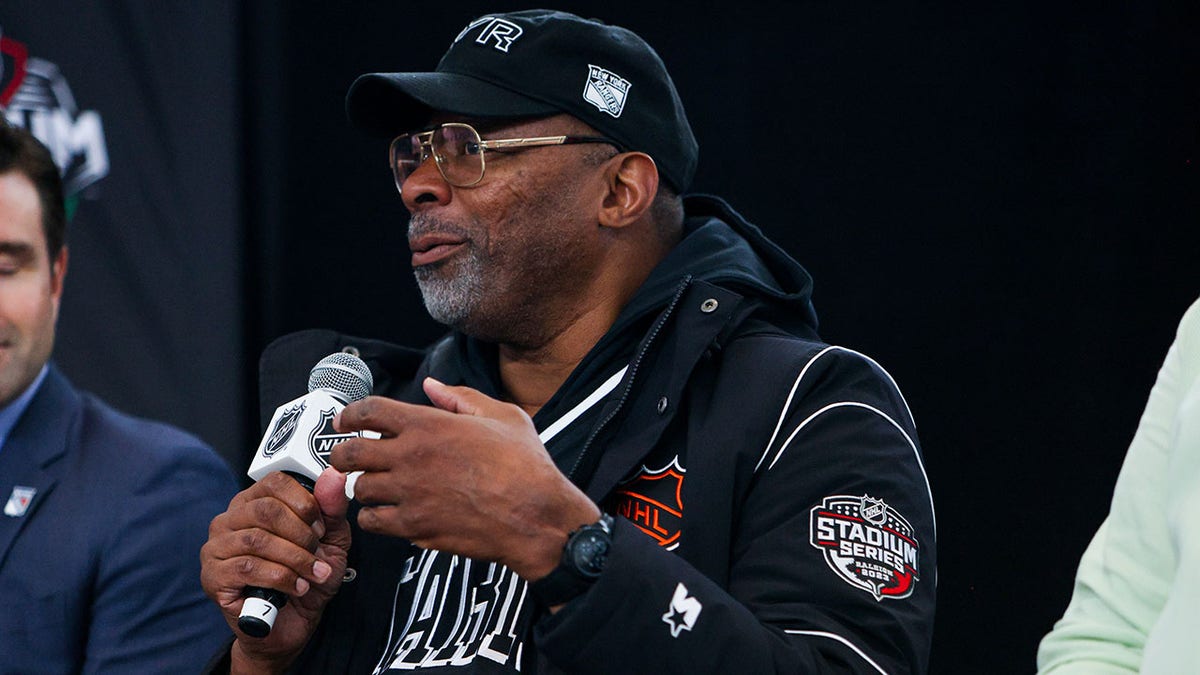 Banks also made reference to Commanders receiver Terry McLaurin in the video, calling him out after he had five catches for 43 yards. He was the team's third-leading receiver on the day. 
"I'm just tryna figure out, though, did 17 play today?" Banks questioned using McLaurin's jersey number. 
Banks is a DMV native and went to Maryland, where he was a standout for the Terrapins.
But the Commanders went for Forbes instead, and he's struggled since coming out of Mississippi State. He's been benched on multiple occasions by Washington, and his 19.1 yards allowed per reception is the third-highest in the NFL.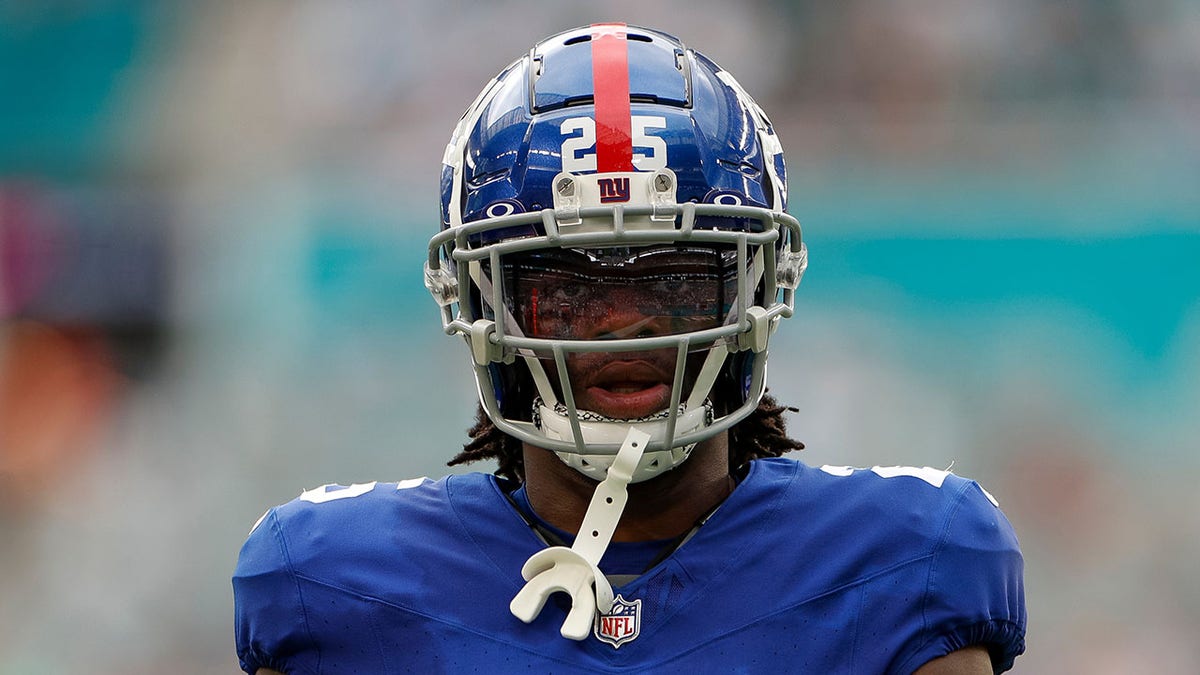 Banks, on the other hand, has done much better, allowing a 78.1 quarterback rate against while defending nine passes over 11 games thus far. 

Both contestants awarded tuition scholarship after Big 12 halftime challenge sparks controversy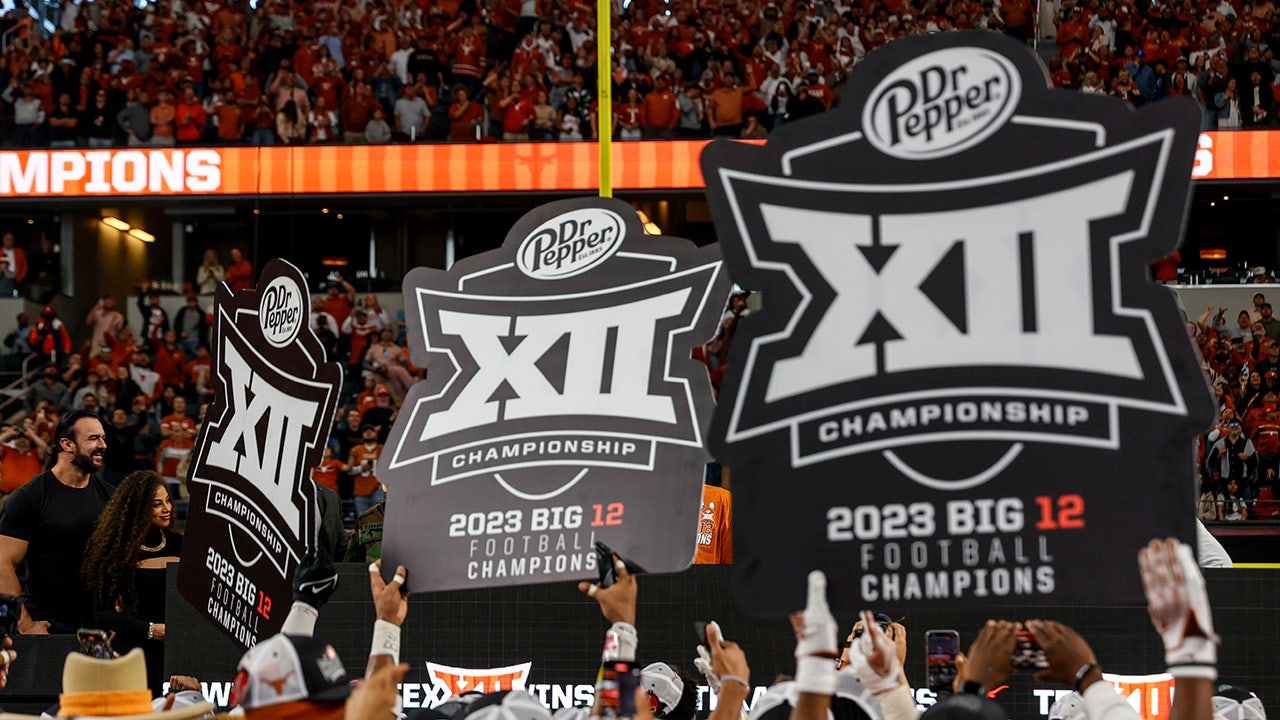 The Texas Longhorns kept their hopes of making it to the College Football Playoff alive on Saturday by dominating Oklahoma State in the Big 12 Championship game. However, the ultimate competition took place when the Longhorns and the Cowboys were in their respective locker rooms.
At halftime, two college students took the field for the annual Dr Pepper Tuition Giveaway challenge. Whichever contestant could get the most football inside a Dr Pepper-branded bin within a certain amount of time, would walk away with a $100,000 tuition scholarship.
At the end of regulation, Ryan Georgian, a student at the University of Pennsylvania, and Gavin White, an Ohio State University student, had each put ten points on the board. The tie meant that an overtime period would be needed in order to determine a grand prize winner.
Georgian made a shot in the final seconds of the overtime period, forcing a sudden-death round. Georgian came out on top in the shootout period, but some fans cried foul.
KIRBY SMART PLEADS GEORGIA'S CASE FOR COLLEGE FOOTBALL PLAYOFF BID AFTER LOSING SEC TITLE GAME
A video review revealed that Georgian was given six points in the first period, one more point that he actually should have been given credit for. The extra point was enough to force overtime.
Dr Pepper later acknowledged that a "technical error" happened during the contest and announced that both students would be awarded $100,000.
"In a dramatic double OT Dr Pepper Tuition Giveaway during the Big 12 Conference championship game, an on-field technical error resulted in an inaccurate accounting of the double tie break," the company said in a statement.
"As such, Dr Pepper will recognize both finalists as grand prize winners with both receiving the 100k award in tuition," the statement continued.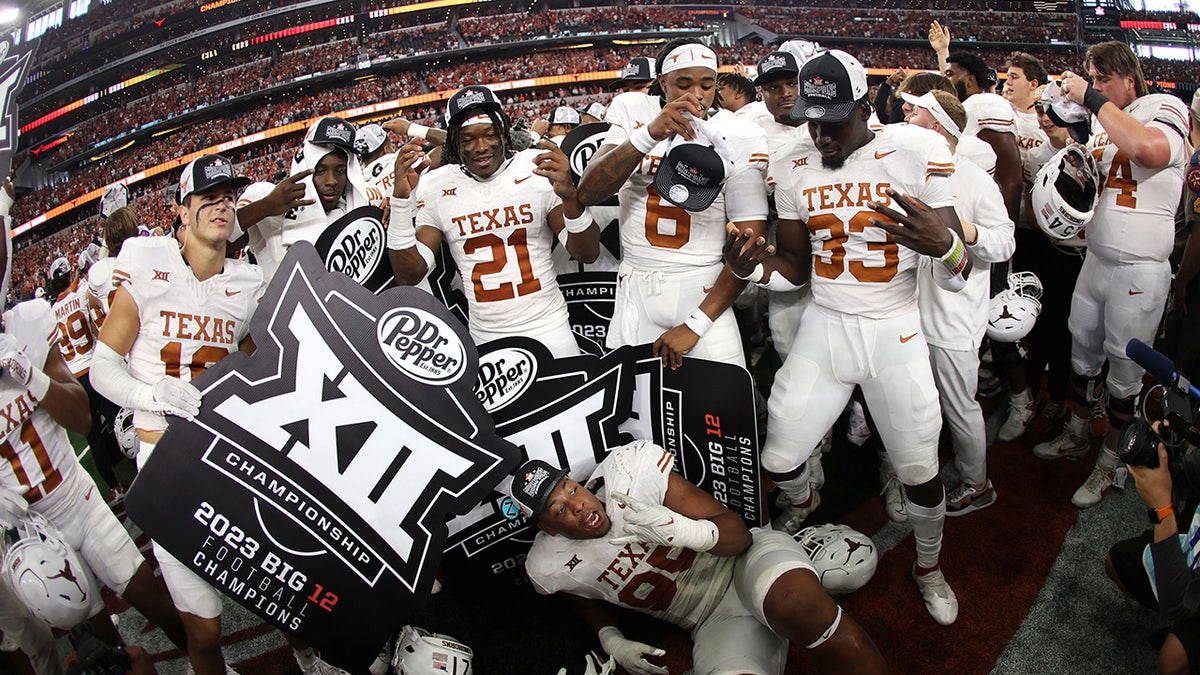 Some observers took to social media as the tuition challenged played out.
Some even took credit for bringing attention to the discrepancy.
"Jokes aside I think our tweets forced Dr. Pepper's hand here. Thanks to all who contributed and got the word out," one post on X, the company formerly known as Twitter, said.
Prep basketball roundup: Trent Perry leads unbeaten Harvard-Westlake to win in Arizona
Trent Perry of Harvard-Westlake High is usually good against everyone. But how many times do you get to face a high school with the same name as yours?
Perry scored 24 points Saturday night to help the visiting Wolverines defeat Perry High in Gilbert, Ariz., 61-53. Perry has highly regarded junior Koa Peat, who finished with 18 points.
Robert Hinton scored 19 points and Nikolas Khamenia made a key three-pointer to prevent a Perry comeback. Harvard-Westlake improved to 6-0.
St. John Bosco 75, Phoenix Sunnyslope 68: The No. 1-ranked Braves (3-0) won in Arizona. Kade Bonam made 11 of 14 shots and finished with 23 points. Elzie Harrington scored 16 points, Brandon McCoy 15 and Jack Turner 13.
White Plains (N.Y.) Archbishop Stepinac 76, Corona Centennial 66: The Huskies were beaten in Arizona. Isaiah Rogers scored 31 points for Centennial.
Desert Mountain 81, Sierra Canyon 74: The Trailblazers (5-1) lost for the first time in overtime during a game in Arizona. Justin Pippen and Noah Williams each scored 23 points for Sierra Canyon.
Redondo Union 76, Heritage Christian 61: Hudson Mayes and Brayden Miner each had 18 points for Redondo Union.
JSerra 69, St. Mary's 60: Aidan Fowler scored 16 points and Sebastian Rancik had 13 points for the unbeaten Lions (7-0).
St. Anthony 84, Leuzinger 61: Joseph Wicker made six threes and finished with 22 points for St. Anthony.
Loyola 57, Aliso Niguel 51: The Cubs won the El Rancho tournament championship behind MVP Hugh Vandeweghe, who finished with 19 points.
Chaminade 59, Ventura 52: The 9-1 Eagles received 23 points from Jonas Thurman and 19 points from Bryce Goldman.
Newbury Park 75, Pacifica 70: Tournament MVP Blake Jones had 21 points for Newbury Park.
Westlake 60, Simi Valley 56: Austin Maziasz finished with 25 points and 13 rebounds for Westlake. Kayden Elsokary added 19 points. Ryder Mjoen had 25 points for Simi Valley.
Eastvale Roosevelt 73, Rancho Christian 56: Bryden Burries led five starters in double figures with 18 points.
Bishop Montgomery 47, Long Beach Poly 46: The Knights won in overtime. Eric Gong scored 11 points in the win.
Windward 101, Lynwood 81: Gavin Hightower led the Wildcats with 21 points. Jason Crowe Jr. had 29 points and Chace Holley 26 for Lynwood.
Providence 75, Mayfair 60: Deacon Botts scored 25 points for Mayfair.
Santa Monica 57, Narbonne 55: Jayden Xu scored 20 points for Santa Monica.
Boys' soccer
Harvard-Westlake 2, Cathedral 0: JT Federman and Tyler Ullrich scored goals to give the Wolverines a win in their season debut.
Cowboys legend Jason Witten coaches Texas high school team to state title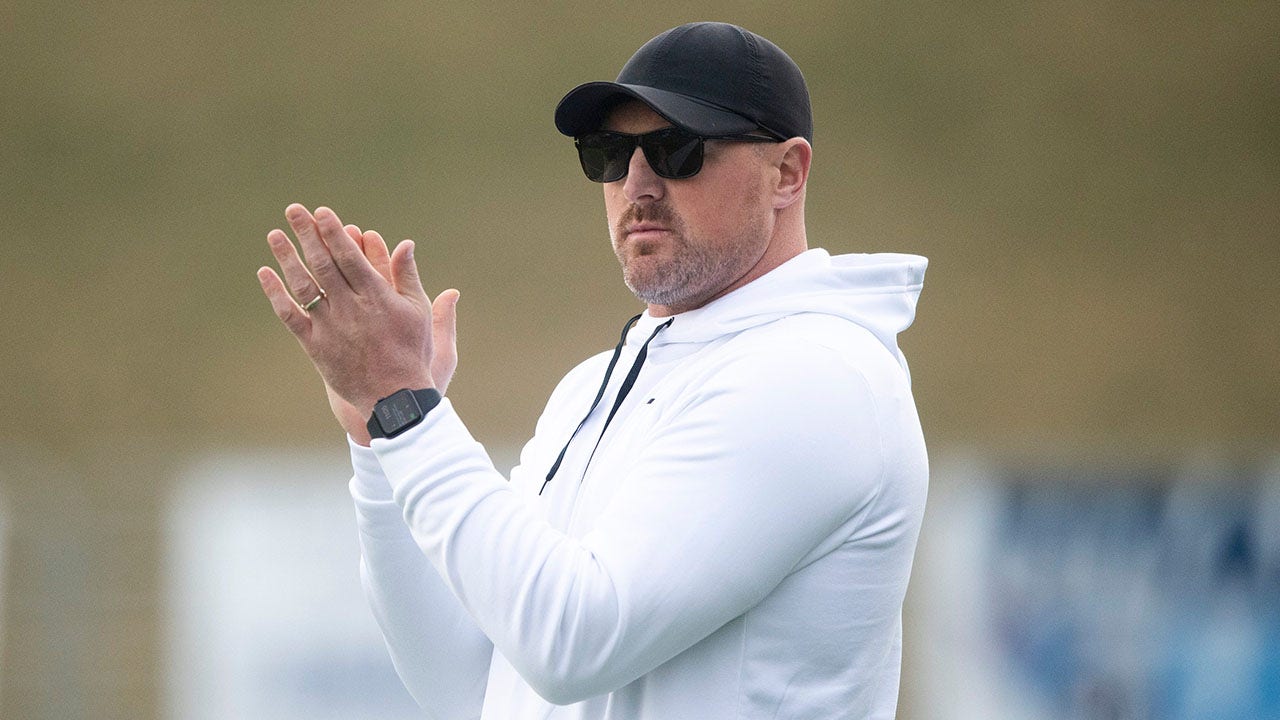 Jason Witten was named a Pro Bowler 11 times and is likely a Hall of Famer.
The Dallas Cowboys legend led Liberty Christian High School in Argyle, Texas, to the Texas Association of Private and Parochial Schools (TAPPS) Division II state championship Friday with a 52-10 victory over Regents.
Witten retired in 2021 after playing 17 seasons, 16 with the Cowboys and the final one with the Las Vegas Raiders. 
He was named the head coach at Liberty Christian just days after he announced his retirement.
LBHS went 2-8 in Witten's first season and finished 10-2 in 2022. This season, the team finished 14-0.
"Football's changed my life. It's given me so much over the years. This is what you play for and coach for," Witten told CBS News Texas after the game.
"These kids have taught me so much. This is why I fell in love with the game as a kid, the life lessons we learn. And these kids will take this with them for the rest of their life."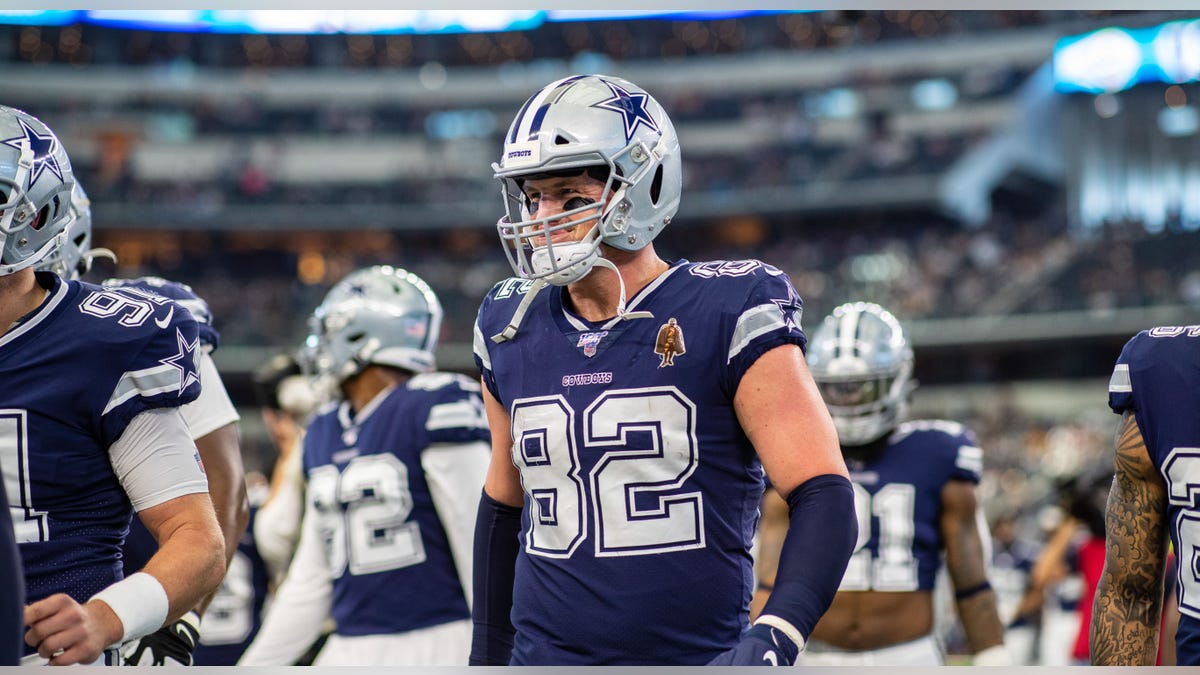 GEORGIA CONGRESSMAN TROLLS DEADSPIN WITH PHOTOSHOPPED FACEPAINT AHEAD OF SEC TITLE GAME
Witten's program dominated just about every team it faced. Its closest margin of victory all season was 28 points, and it outscored opponents 716-96.
Witten has two sons on the team, junior CJ and freshman Cooper, both of whom are top performers on defense. The junior had 84 tackles this season, while the younger Witten had 58.
It was the school's first title since 2007.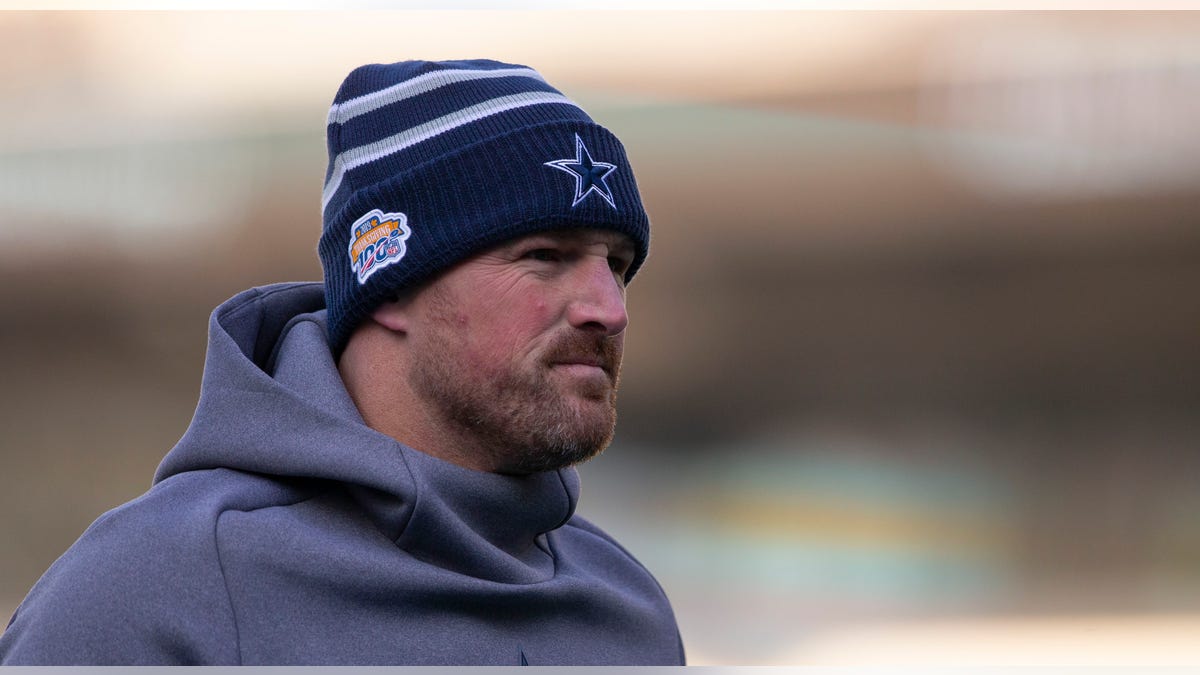 During his career, Witten caught 1,228 passes (fourth-most all time) for 13,046 yards and 74 touchdowns, cementing himself as one of the best tight ends ever.