Deion Sanders, Colorado enter halftime down big for second consecutive week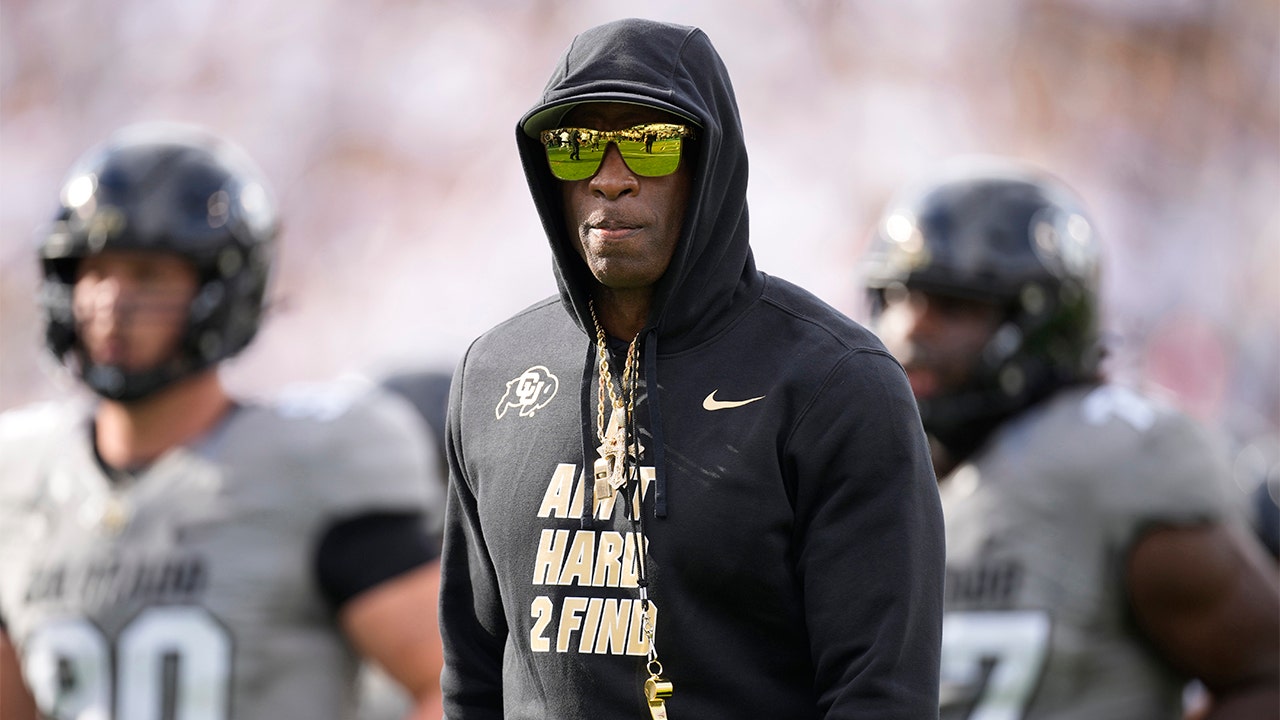 For the second week in a row, Deion Sanders and the Colorado Buffaloes enter halftime facing a large deficit. 
One week after falling behind 35-0 to the Oregon Ducks after 30 minutes of play, Colorado is down 34-14 to the No. 8 USC Trojans. 
Reigning Heisman Trophy winner Caleb Williams easily picked apart the Colorado defense in the first half, completing 17 of 20 passes for 260 yards and four touchdowns. 
LARGE NFL CONTINGENT IN BOULDER AS CALEB WILLIAMS AND NO. 8 USC TAKE ON SHEDEUR SANDERS, COLORADO
The Trojans scored touchdowns on five of their first seven possessions in the first half while the Colorado offense missed a field goal and Sheduer Sanders threw an interception in the first quarter. 
Colorado finally got on the board early in the second quarter when Sanders connected with wide receiver Jimmy Horn Jr. for a 30-yard score.  
The Buffaloes had a chance to make it a game after getting a stop on USC's possession after the score, but the Trojans forced a punt, which was blocked by the USC defense.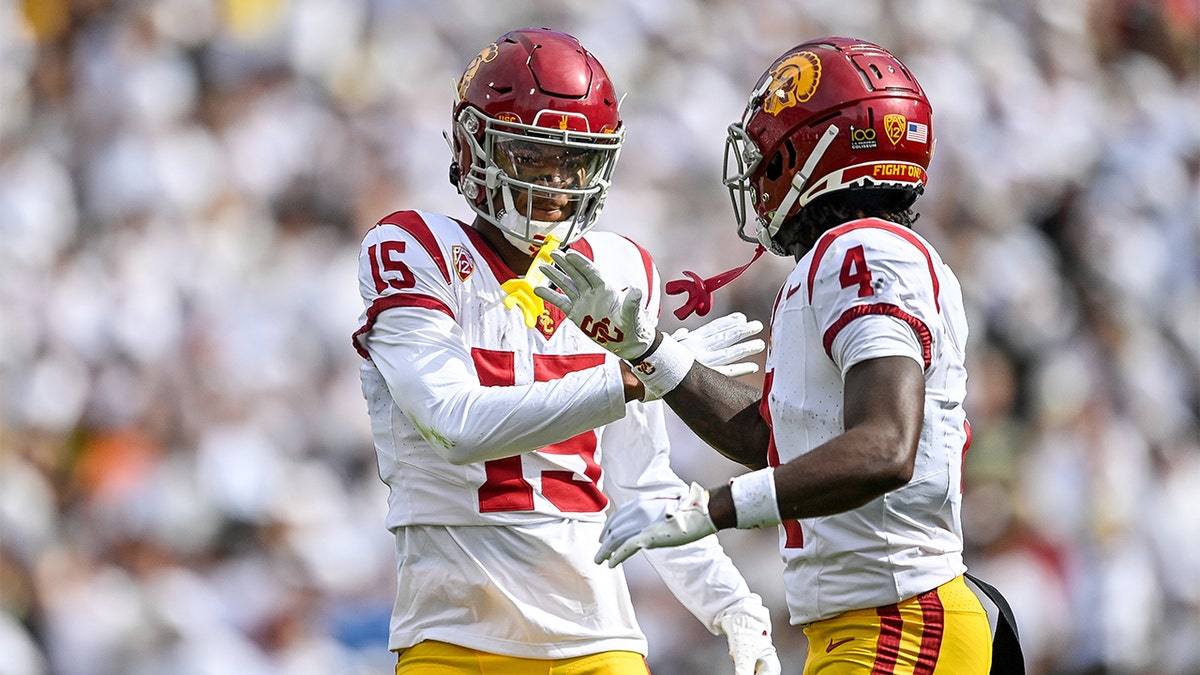 Williams connected with Mario Williams for a 24-yard touchdown two plays later. 
Colorado will get the ball to start the second half after Sanders scampered for a 25-yard touchdown late in the second quarter to cut the deficit to 20.
The Colorado defense is without two of its best players. Two-way star Travis Hunter continues to recover after taking a late hit against Colorado State, and safety Shilo Sanders is out with a kidney injury. 
The Colorado defense had allowed the most points and yards per game in the Pac-12 entering Week 5.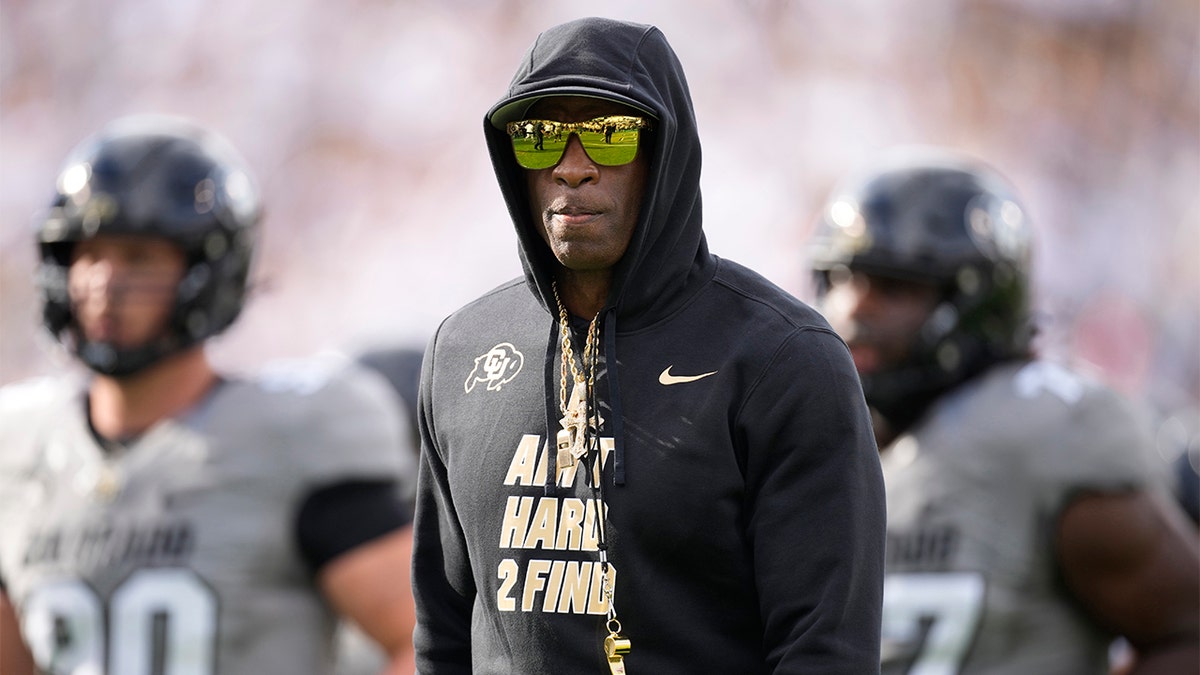 USC's offense leads the country in points per game (55) and is third in the nation in yards per game (569.3). 
Williams has started the year right where he left off, throwing for 1,200 yards, 15 touchdowns and zero interceptions in USC's 4-0 start to the season. 

Dolphins 'Hard Knocks' shows emotional moment Jaelan Phillips tore Achilles: 'No f—ing way, bro!'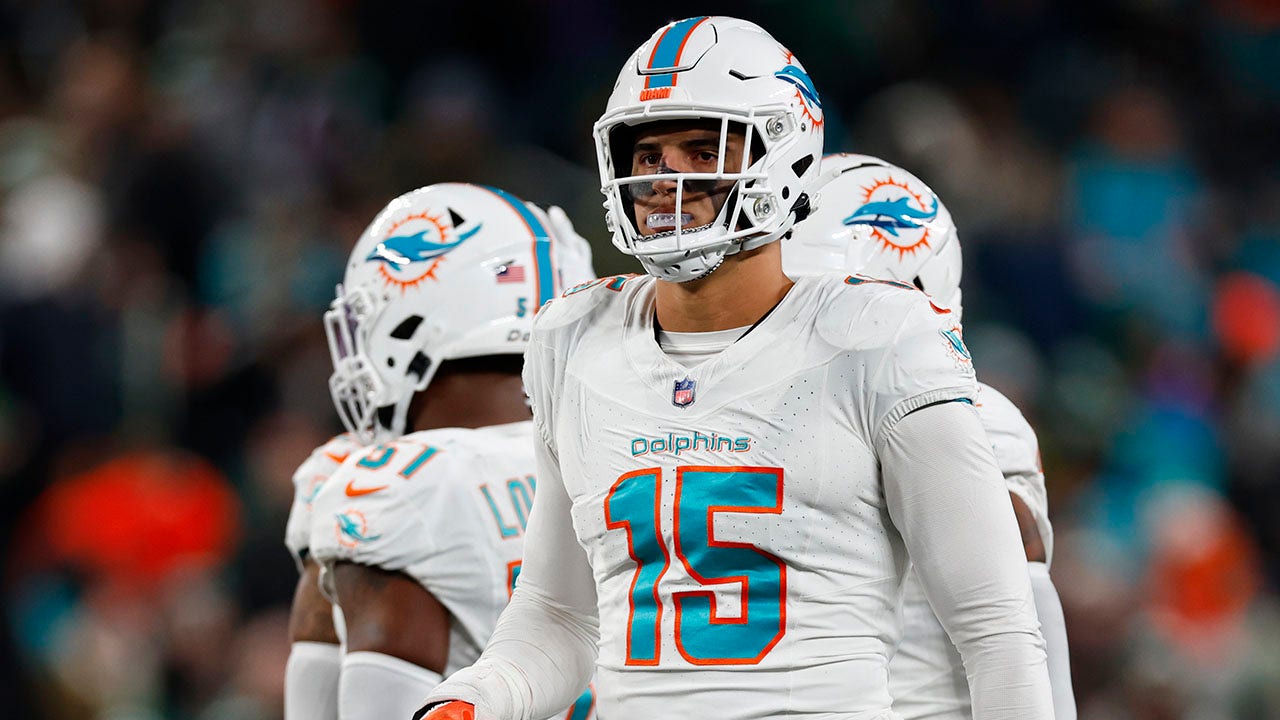 Miami Dolphins budding star pass rusher Jaelan Phillips was enjoying a breakout season when he entered MetLife Stadium to face the New York Jets on Black Friday. But he left the field prematurely with a season-ending Achilles injury, one that was captured by HBO's and NFL Films' cameras for "Hard Knocks." 
As you'd expect in that moment, raw emotion was all over Phillips' face as he came to terms with what happened on the turf in real time.
Phillips was having a great game prior to going down, securing a sack and four tackles, two of which were for losses. But he was looking to finish strong and padding those stats in what became a blowout victory for Miami. 
But when he went to burst off the line of scrimmage, something Phillips said he's done 1,000 times before, he immediately felt a pop in his right ankle. Phillips hit the deck and that's when everything started to set in. 
"I think my s— popped," Phillips told a teammate, as he was mic'd up for the game. "My Achilles. I think my Achilles popped bro."
FROM OUTKICK: PRO FOOTBALL HALL OF FAME SEMIFINALISTS INCLUDES TWO FIRST-BALLOT POSSIBILITIES
"No, no, no, you're all right," the teammate responded. 
As Phillips laid on the turf, the Dolphins' medical staff rushed out to see what was wrong. Watching a non-contact injury, everyone on the sideline likely feared it was something serious. 
"I felt like someone f—ing shot me in my f—ing Achilles," Phillips told a trainer. "I thought someone stepped on me. No f—ing way, bro! There's no f—ing way."
Phillips sat up while trainers continued to work on him, and that's when all the emotion came pouring out of Phillips. All the hours training in the offseason, battling with teammates at camp, fighting side by side in the regular season with the hopes of winning a Super Bowl were snatched away on one play.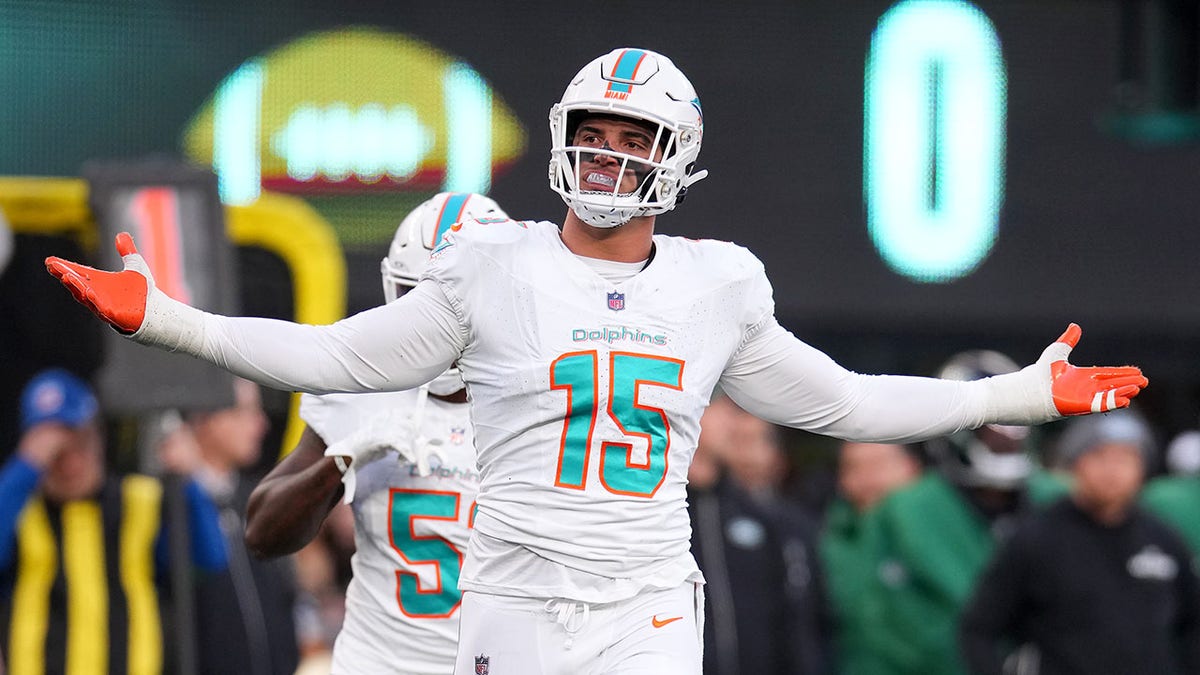 "Hey, you're OK. Hey, buddy, you're OK," head coach Mike McDaniel said as Phillips was crying. 
Phillips was placed on a medical cart with the entire Dolphins team surrounding him and showing their support. The stadium applauded Phillips as he held a towel over his eyes, still emotional about how his 2023 season came to an abrupt end. 
Phillips underwent surgery to repair his Achilles on Tuesday. "Hard Knocks" showed Phillips in the Dolphins' training room the next day, rolling around on a supportive scooter to keep his right leg off the ground. He was in better spirits, as he looked ahead, knowing he has a fantastic support system around him with rehab in the coming months. 
"When I saw a clip after the game of my whole entire team surrounding me on the field, I mean, that just means everything to me," he said. "My mom was crying on Dan Marino's shoulder. You know, they were there for me, not just me, but my family as well.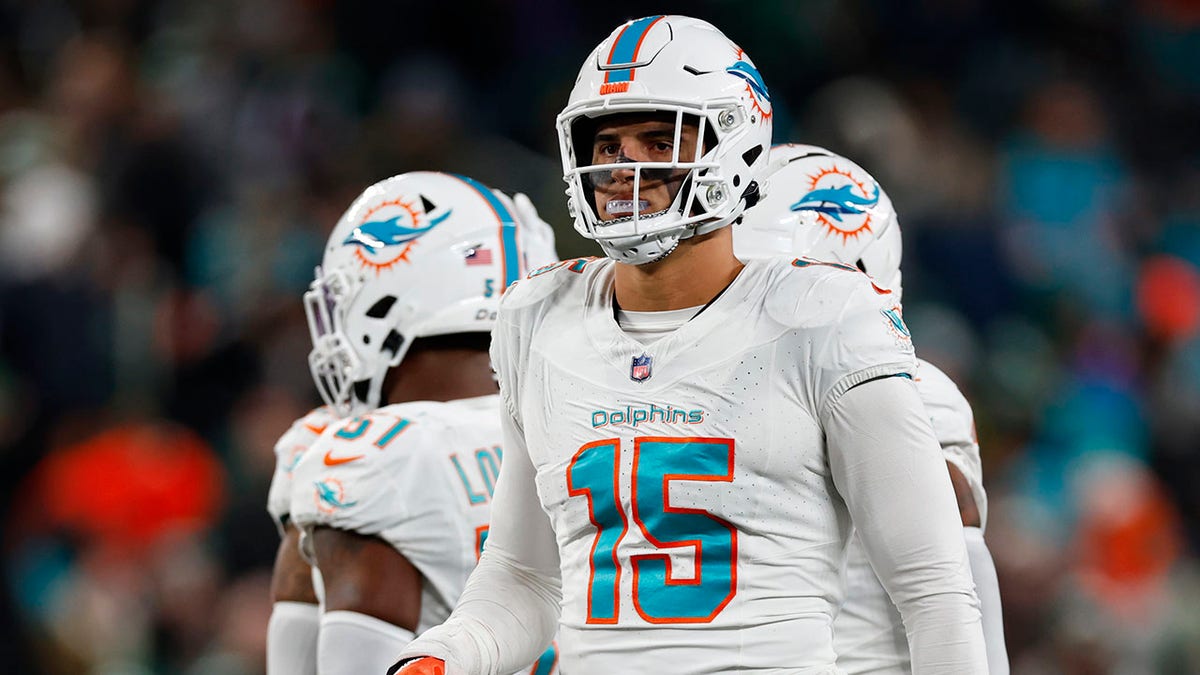 "When this is all said and done, it's going to make me a stronger person because of it. I'm just trying to keep that positive mindset and start to attack rehab. It's going to be a long process, but I just know that, yeah, I'm a fighter. I'm going to keep fighting."
Top high school football games in the Southland for regional bowls
Analyzing the top high school football state playoff games this week:
FRIDAY
Birmingham (11-2) at Del Norte (11-2), 7:30 p.m.
The City Section Open Division champion Patriots have a lot to prove in the state playoffs. A 41-0 nonleague loss to Sherman Oaks Notre Dame in August still has people wondering whether Birmingham can win games outside the City Section. Quarterback Kingston Tisdell has grown immensely, making 162 pass attempts without an interception. Former NFL linebacker Nick Barnett is in his first season as head coach at Del Norte (11-2), and he has 34 seniors to rely on, including quarterback Jack Schneider, who has 23 touchdown passes. The pick: Birmingham.
Granite Hills (12-0) at Mission Viejo (11-3), 7 p.m.
Granite Hills is the San Diego Section Open Division champion with a 21-game winning streak. Freshman quarterback Zachary Benitez has shown he's a dual threat. Running back Max Turner has scored 16 touchdowns. The Diablos are no longer considered a young team in Week 15. They are showing how good they might be in 2024. Defensive lineman Jaden Williams has 15 sacks. The pick: Mission Viejo.
SATURDAY
St. Bonaventure (11-3) vs. St. Augustine (10-4) at Mesa College, 6 p.m.
The Seraphs won the Southern Section Division 3 championship and have balance on offense with quarterback Anthony Wolter and running back Koen Glover. St. Augustine is a young team with an aggressive defense led by Isaiah Hasten, who has seven interceptions. Jon Class had four sacks in the San Diego Division I final. The pick: St. Bonaventure.
Iowa's Cade McNamara takes subtle shot at former team ahead of Big Ten title game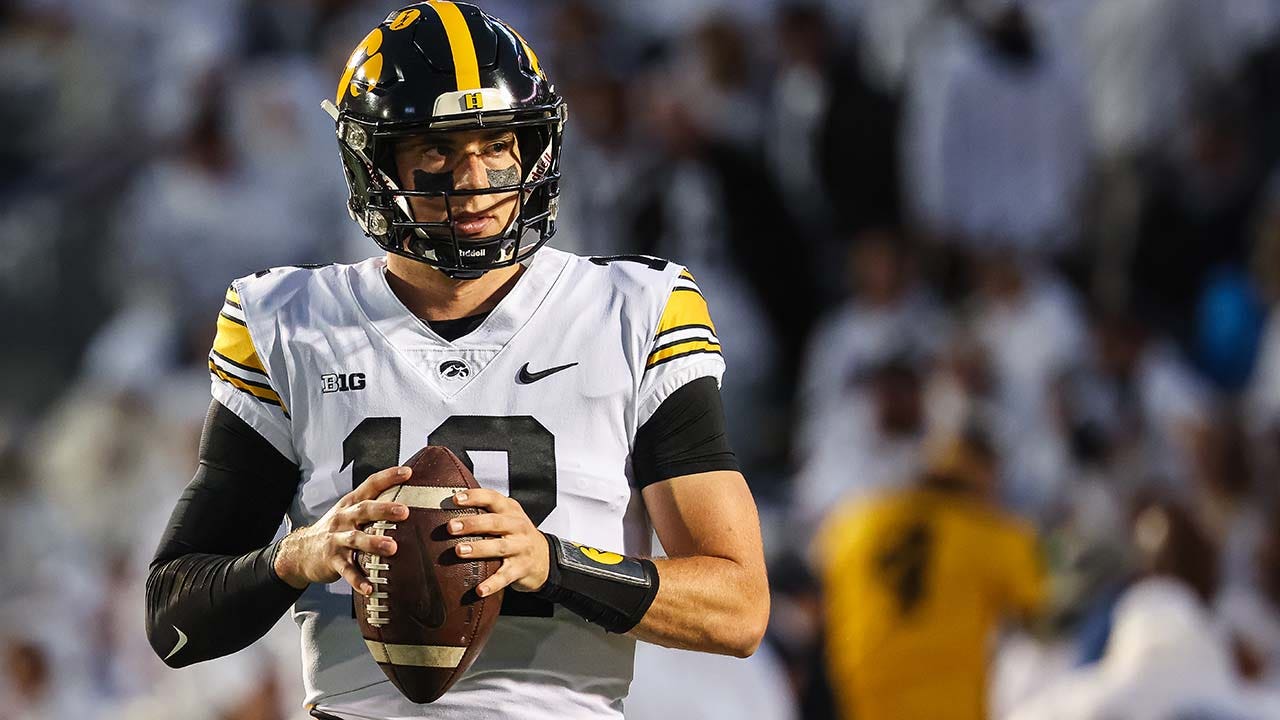 Iowa Hawkeyes quarterback Cade McNamara is in a unique position to help his team gain a little bit of an edge as the team gets set to take on No. 2 Michigan in the Big Ten Championship over the weekend.
McNamara played at Michigan for three seasons before he transferred to Iowa. He played five games for the Hawkeyes this season before suffering a devastating season-ending knee injury.
As Iowa started talking about the conference title game, McNamara surely ruffled some feathers with his words about the Wolverines.
"I think this week, specifically, I'm not just getting Deacon (Hill) ready, I'm getting the entire team, as much as I can, because I know so much about that other team that from a defensive standpoint, from an offensive standpoint, I'm just doing everything I possibly can from an entire team standpoint to just let these guys know everything that I possibly know," he said on "Talkin' Hawks with The VandeBergs."
FROM OUTKICK: WISCONSIN STAR BRAELON ALLEN ANNOUNCES QUESTIONABLE NFL DRAFT DECISION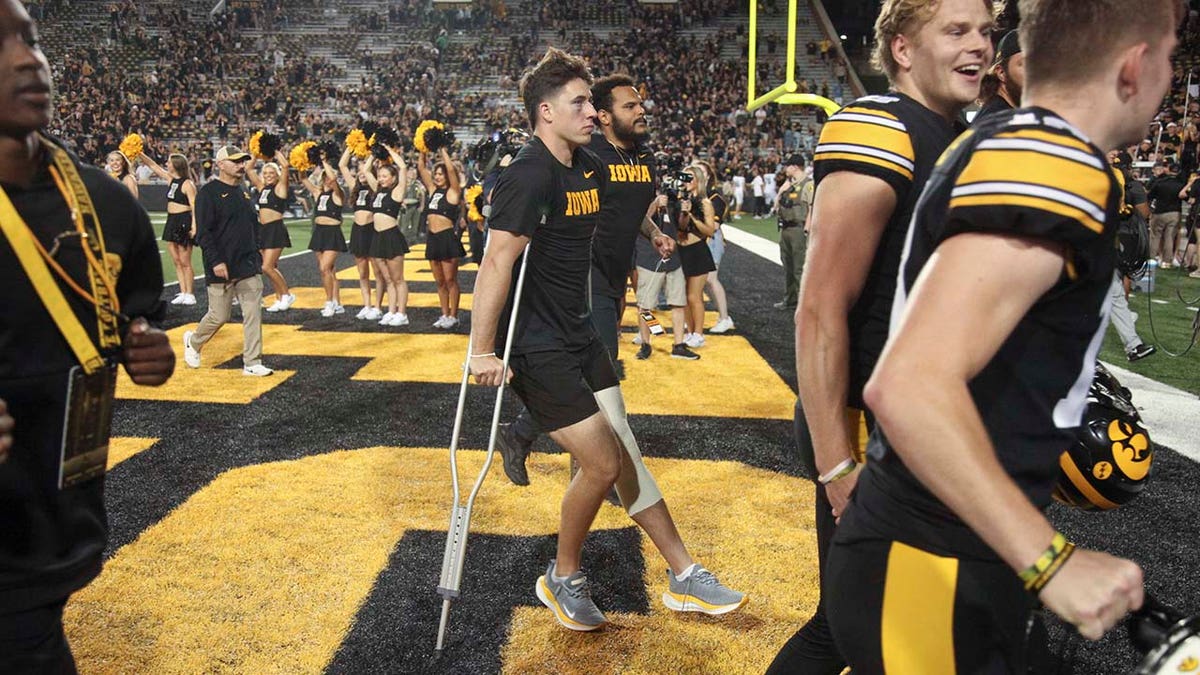 Michigan fans took to X to express their frustration with McNamara's comments, calling him bitter about losing his starting quarterback job to J.J. McCarthy.
However, there did not appear to be any ill-will because of that. McCarthy himself said the team had been anticipating seeing McNamara and Erick All.
WHAT COLLEGE FOOTBALL FANS LEARNED FROM WEEK 13: RIVALRY WEEK NEVER DISAPPOINTS
"It was obviously at the forefront of our minds at the beginning of the season to have that chance to play Cade and Erick again," McCarthy said, via The Gazette.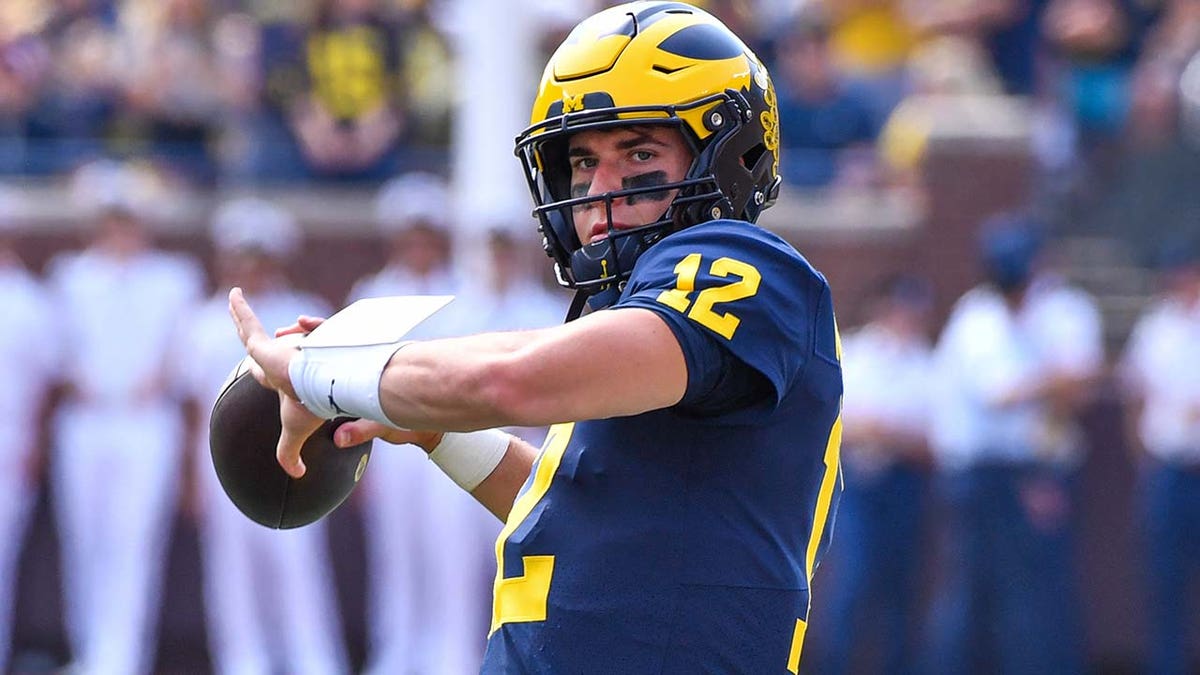 Iowa finished first in the Big Ten West with a 7-2 record against conference opponents and 10-2 overall.
The Hawkeyes' last win against Michigan came in November 2016. The Hawkeyes knocked off then No. 2 Michigan at Kinnick Stadium, 14-13. The Wolverines blew the Hawkeyes out 42-3 in the 2021 Big Ten Championship.