Column: What's the future for this water polo goalie? Luc Giroux wants to be a Navy SEAL
To be a Navy SEAL, you have to be the best of the best. The training is supposed to push you to the limit mentally and physically — and there's no guarantee of passing muster.
Luc Giroux, 17, welcomes the challenge.
A four-year standout playing goalkeeper for El Segundo High's boys' water polo team, his plan is to attend the Naval Academy, become a midshipman, graduate in four years as an officer, then enter SEAL training.
"I've seen movies about it," he said about expectations for being a SEAL.
With a 4.5 grade-point average last school year, Giroux fits the profile of a smart, determined teenager willing to test himself.
That's what he has done at El Segundo, which finished its water polo season as Southern Section Division 3 champions with a 32-0 record before losing in the Division 2 regionals last week.
"Oh my God, it's been great," Giroux said. "It's been the best experience of my water polo career."
As the Pioneer League MVP last season and probably this season, the 6-foot-2, 186-pound senior has been the kind of goalie who uses his entire body to deflect shots and inspire others to give their best.
"He doesn't score but stops a lot of balls," coach Nila Ward said.
He started playing water polo in fifth grade, giving up soccer, basketball and baseball after a middle school teacher who coached club water polo suggested he give the sport a try. It's clear once Giroux puts his mind to something, success comes.
He didn't think of a military career until taking a visit to the Naval Academy last April and "falling in love with the place."
He has filled out his application and is waiting to be nominated by his Congressman. His rigorous water polo training will certainly help in dealing with future boot camps.
"Just the environment they have at the Naval Academy is the most impactful you can have," he said. "Everyone is striving to be the best at whatever they're going to pursue. That's what I want to do with my life."
El Segundo joined Division 1 champion JSerra (30-0) as the only unbeaten teams in Southern Section water polo. What would happen if the two teams played?
"Look, I like my team, but JSerra is on another level, and they have Ryder Dodd, an Olympian," he said. "I definitely would like to go against them."
The SEAL ethos is something Giroux has been following in sports:
"I will never quit. I persevere and thrive on adversity. My nation expects me to be physically harder and mentally stronger than my enemies. If knocked down, I will get back up, every time. I will draw on every remaining ounce of strength to protect my teammates and to accomplish our mission. I am never out of the fight."
El Segundo's season came to a close Tuesday in a 12-6 regional loss to La Jolla, about 60 miles from SEAL training in Coronado. Expect El Segundo's finest to one day make a return trip.

Yankees land Alex Verdugo in trade with AL East rival Red Sox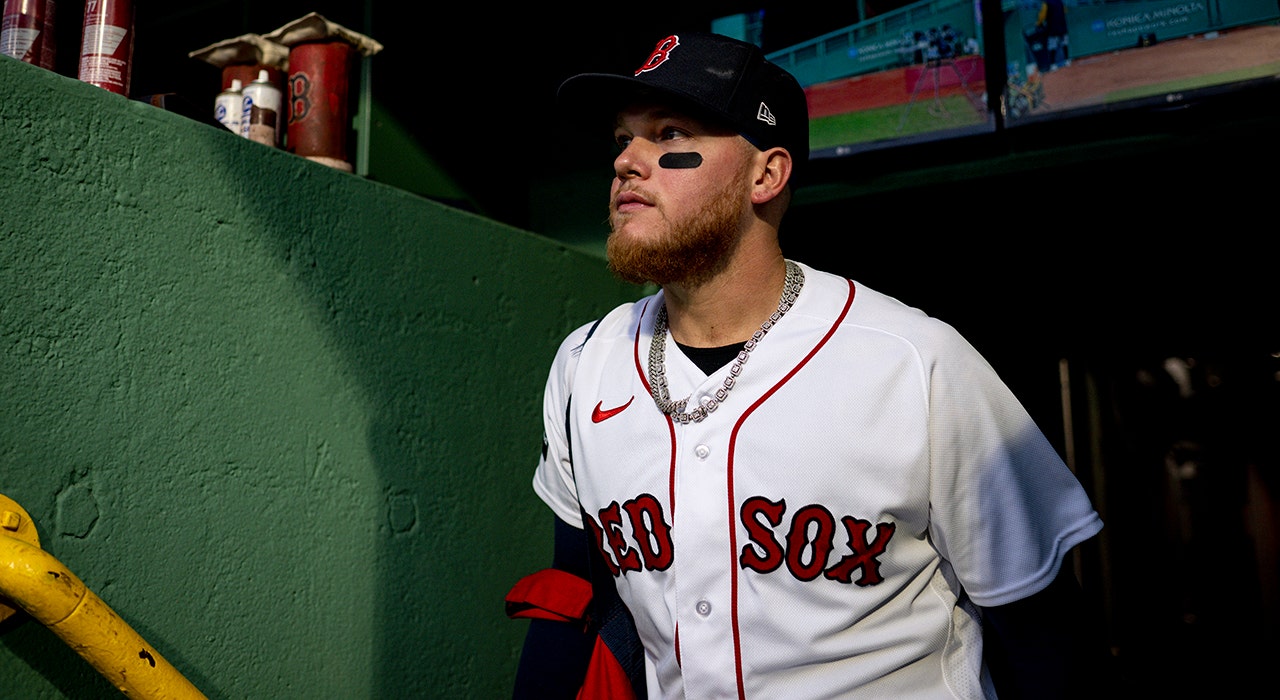 The New York Yankees struck a trade with their bitter AL East rival, the Boston Red Sox, to land star outfielder Alex Verdugo.
The Yankees acquired Verdugo in exchange for right-handed pitchers Richard Fitts, Greg Weissert and Nicholas Judice, the team announced. ESPN first reported the deal.
It's just the eighth time since 1969 the Red Sox and Yankees have made a deal together. 
But for New York, GM Brian Cashman was looking for left-handed outfield help, and he gets a 27-year-old that fits the description.
Verdugo has been a fan favorite with the Red Sox over the past four seasons after spending his first three MLB seasons with the Los Angeles Dodgers. So he knows how to handle playing in a big city. 
DODGERS' DAVE ROBERTS MIGHT HAVE MADE BIG MISTAKE IN SHOHEI OHTANI SWEEPSTAKES
The Yankees are very familiar with his work, especially in their own ballpark. Verdugo has a career .252/.299/.437 slash line at Yankee Stadium in the Bronx with five homers, seven doubles and 12 RBI over 31 games. 
The Yankees were a righty-dominant team last season in a ballpark that favors lefties, which is why Cashman had an emphasis on adding that aspect to his 2024 roster. While the Yankees remain in on players available via trade, like Juan Soto, and free agents like Cody Bellinger, adding someone like Verdugo who has shown he can play in one of the hardest cities to produce is a smart strategy.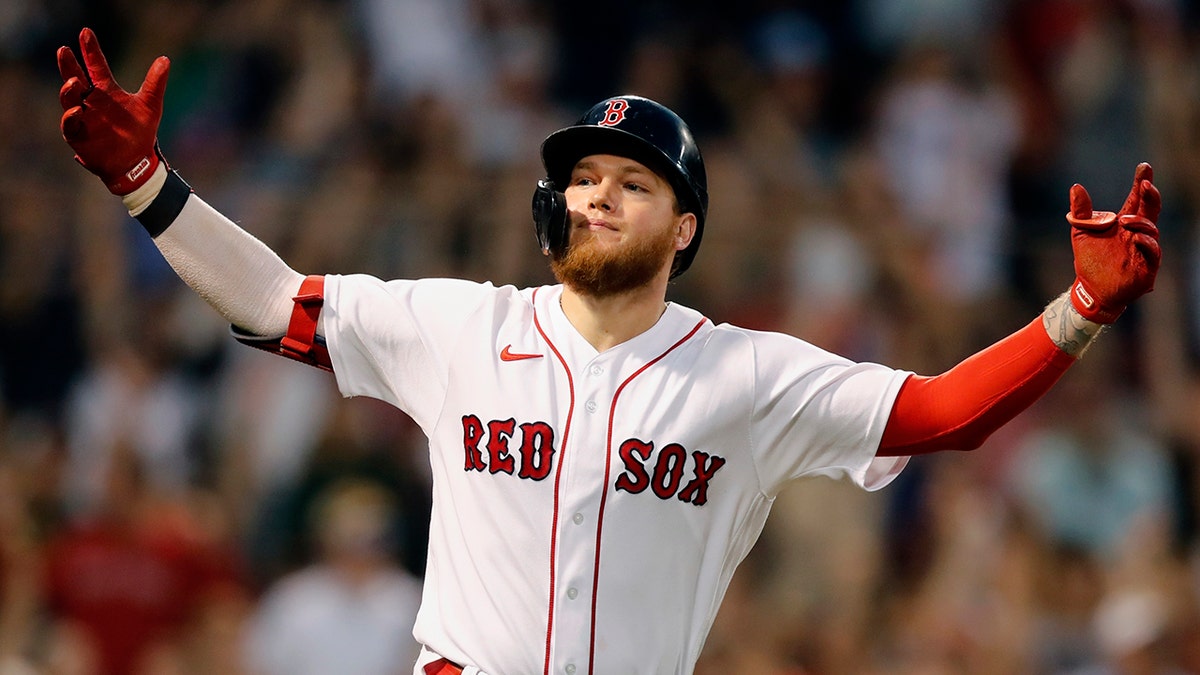 Verdugo had a .264/.324/.421 line in 142 games with the Sox last season, and that batting average is low for his standards. A high-contact hitter, Verdugo hit .280 in 2022 and .289 in 2021, so he'll be looking to bring that average up next season for his new squad. 
For his career, Verdugo is a .281/.337/.428 hitter with 152 doubles, 57 homers and 255 RBI in 651 games. 
This is just one of what's expected to be a few moves made by Cashman and the Yankees' front office after not making the postseason in 2023 following a 2022 campaign that ended with an ALCS appearance. 
The Yankees have been linked heavily to Soto, Bellinger, and Japanese star pitcher Yoshinobu Yamamoto.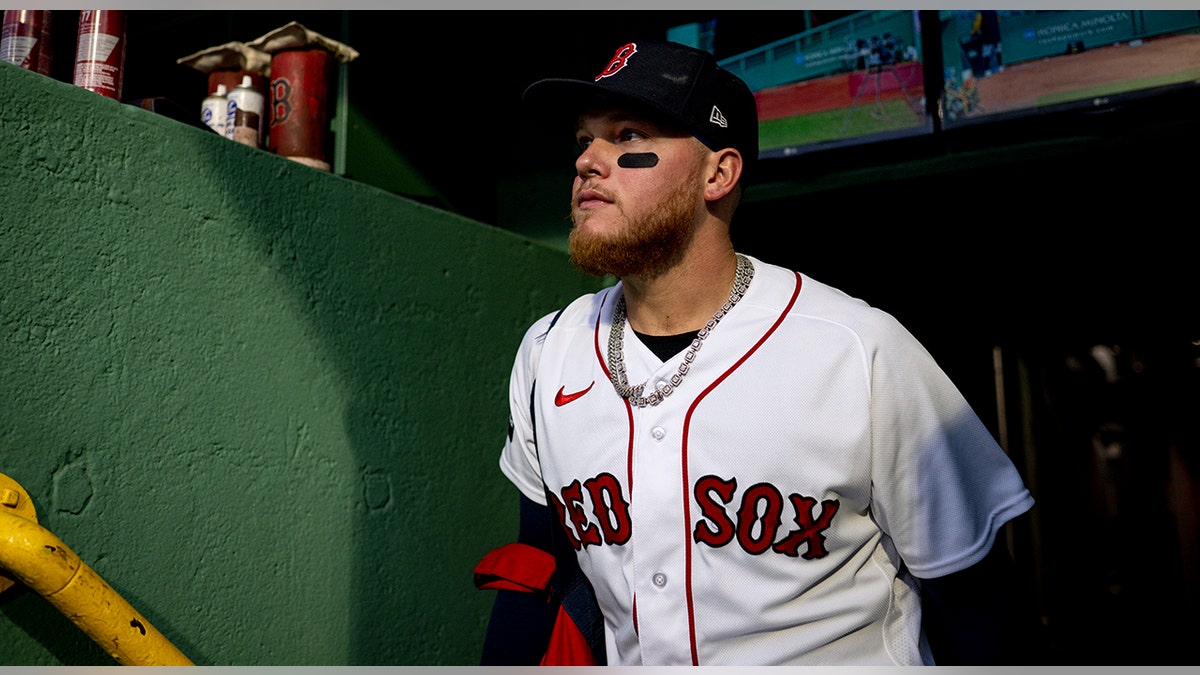 Verdugo has just this year left on his rookie contract before becoming a free agent in 2025. 
Austin Reaves' three-pointer lifts Lakers past the Phoenix Suns for a trip to Vegas
The joke, publicly and privately, among the Lakers leading up to and during the NBA's inaugural in-season tournament was the amazement at how badly a room of rich people could want to win the $500,000 prize waiting for each winning player in Las Vegas.
"The bag," they said was an amazing motivator, the kind that could turn pre-Christmas, regular-season basketball into something that rivaled postseason energy and intensity.
But there was one other driving factor, the biggest competitors on earth all pushing to be the first.
Tuesday night in the quarterfinals, a game that would end or extend the Lakers' time in the tournament, Austin Reaves' three-pointer with 15 seconds left pushed them to a 106-103 win over the Phoenix Suns at Crypto.com Arena. The Lakers will play the New Orleans Pelicans in Las Vegas on Thursday at 6 p.m. PST, two wins away from the grand prize. The Milwaukee Bucks face the Indiana Pacers in an earlier semifinal.
The tone for this entire event has been set by LeBron James, the biggest star in the league who approached the games with added urgency.
"He really wants to be the first," one Lakers staffer admitted pregame.
Tuesday, he played like it.
The beat to Dr. Dre's "The Next Episode" boomed as the fans rose to their feet and waited for James to write the script for whatever was coming next.
He bounded into the paint with the speed and strength that has been unmatched at age 38 in basketball history. He contorted and scored from the left side, the Suns calling a timeout and James delivering his 31st point of the game.
He finished with those 31 to go with eight rebounds and 11 assists. He also had five steals, playing with the kind of defensive effort that's usually not there on a nightly basis for the league's all-time leading scorer.
The Suns had a late chance, nearly forcing a Reaves turnover in the backcourt, but the Lakers were awarded a timeout. Anthony Davis split on a pair of free throws, but Kevin Durant's long shot at the buzzer wasn't close.
In their first two meetings this season, the script was nearly identical.
The Suns, the team with the better shot-making, would race to the big early lead before the Lakers would find something leading to a second-half run and a stolen win.
This time, the plot was the same — the characters just swapped parts.
It began with a gift, a sloppy turnover to begin the second half for a team that did almost nothing but commit them for the previous 24 minutes.
The mistake triggered a run that would erase all the good will the Lakers had built in the first half.
Unlike their first two meetings, the Lakers were the team that set the tone from the tip, dictating the flow of the game with force and intensity. The Suns seemed to be caught off guard, committing 10 of their 20 turnovers in the first quarter.
The Lakers led by as many 15, James' playmaking and Davis' dominance inside putting them in great position to advance with just two quarters to play.
Then, the gift.
James began the second half with a turnover leading to an easy uncontested layup for the Suns that gassed them up for a quick, lighting-strike run to reset the game.
The Suns scored 14 straight points beginning with that bucket, enough to grab the lead for the first time since the score was 9-7.
The Lakers, knocked back on their heels, turned to Reaves who reinjected life into the team after a horrific 113 seconds erased its double-digit lead. He responded with a snippet of the play that made him one of Team USA's best this summer at the FIBA World Cup, hitting threes, drawing fouls and even scoring on a putback.
But the big shot in the fourth, an arcing triple with 15.1 seconds left that ended with Reaves flexing and howling, was his biggest moment.
Now, the Lakers get a chance at making more of them.
Dodgers' Dave Roberts might have made big mistake in Shohei Ohtani sweepstakes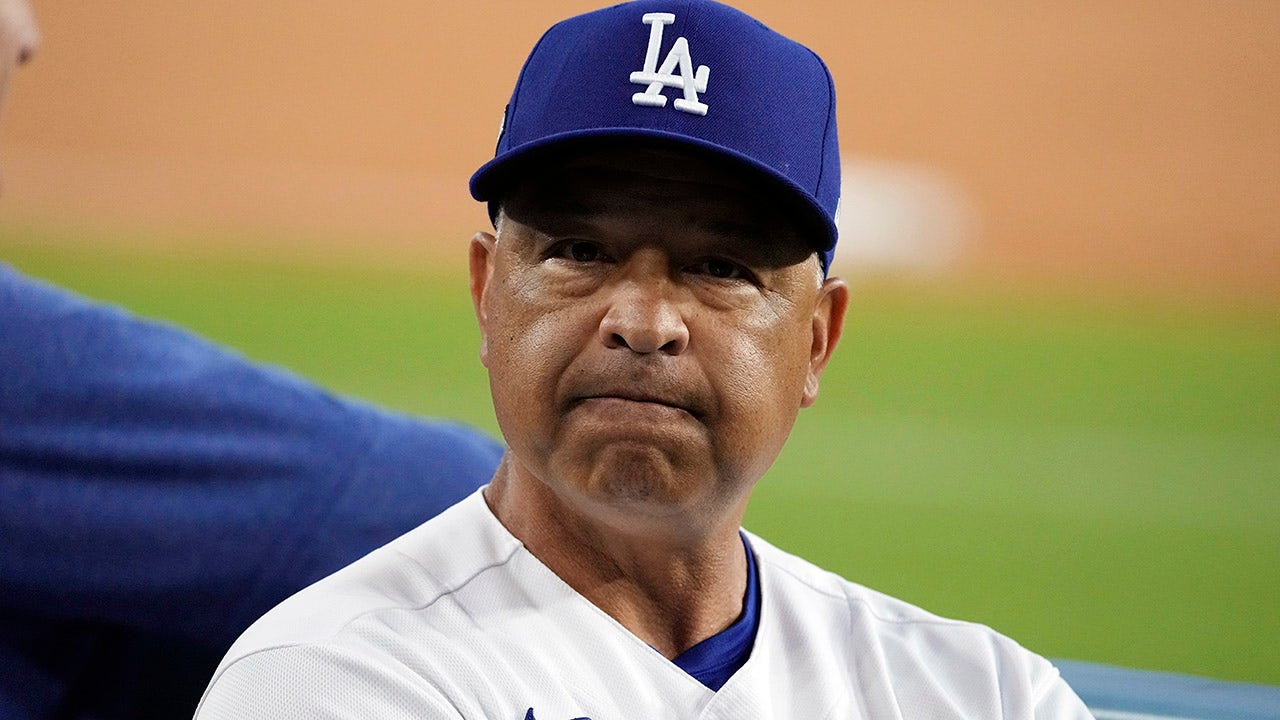 Los Angeles Dodgers manager Dave Roberts confirmed that the team met with Shohei Ohtani "a couple days ago," but that comment alone may have an impact on landing the highly sought after free agent superstar. 
Ohtani owns MLB free agency talk, especially at the league's Winter Meetings in Nashville this week. But the courting of Ohtani by teams that want his once-in-a-lifetime abilities on the mound and in the batter's box has been mum from prospective clubs. 
That is until Roberts dropped what's become a bomb in free agent rumors despite it being a simple confirmation that a meeting occurred.
Why? Well, ESPN's Jeff Passan reported earlier this week if Ohtani's camp caught wind of a meeting with a team going public, he "will hold it against the interested club."
Now, this wasn't just a rumor from a reporter. The Dodgers' manager was outright in saying it happened, and added, "I think it went well."
Dodgers GM Brandon Gomes was asked about the meeting due to Roberts' comments, which he acknowledged, saying, "Dave made a comment." He was reportedly surprised that occurred, but when asked if Roberts' comments would hurt the team's pursuit, Gomes was succinct. 
FROM OUTKICK: GIANTS STAR PLAYER GOT SHOT DOWN ON INSTAGRAM BY SHOHEI OHTANI
"I have no idea," he responded.
Roberts explained why he believed his comments about the meeting weren't a big deal. 
"I don't feel like lying is something I do," he told the LA Times. "I was asked a question. And yeah, I think to be forthright in this situation, we kept it quiet. But it's gonna come out at some point that we met. … So I don't think myself or anyone else in our organization would want to lie about it."
Gomes would not make any comments about the Ohtani meeting. 
The Dodgers are one of the frontrunners to land Ohtani, who is looking for a record-setting contract in free agency after winning his second AL MVP with the Los Angeles Angels after belting 44 homers and slashing .304/.412/.654 with a 1.066 OPS, while also pitching to a 3.14 ERA with 167 strikeouts over 132 innings.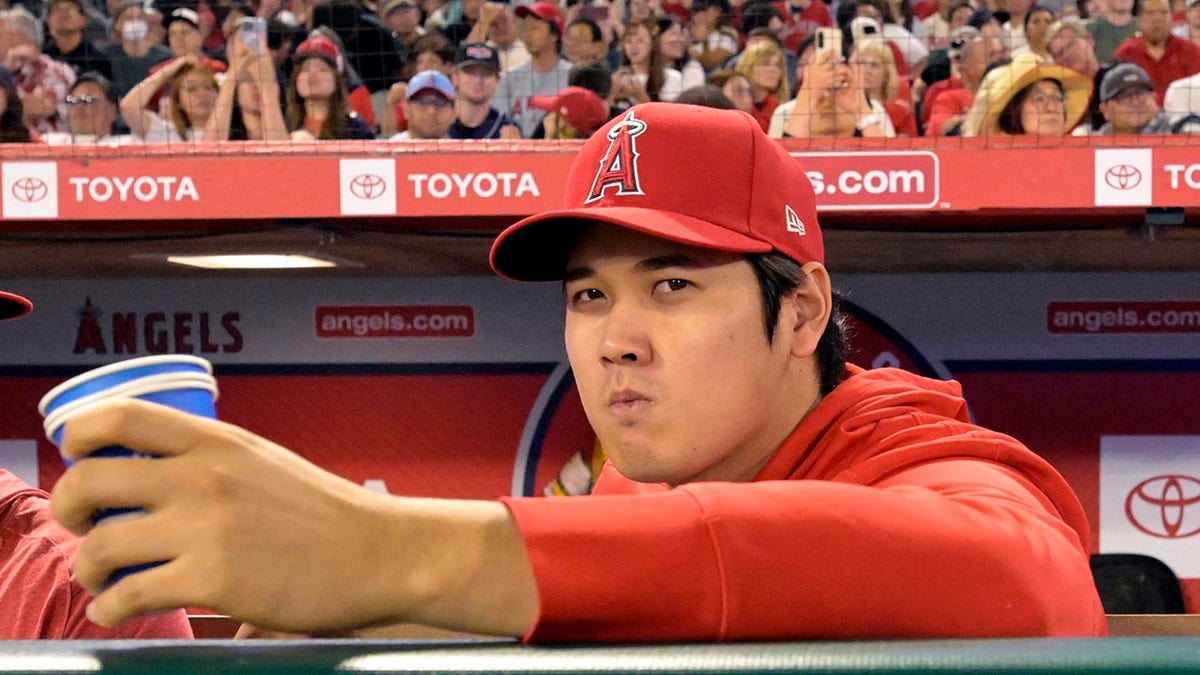 Ohtani underwent Tommy John surgery in September, though, which should keep him off the mound until 2025. However, Ohtani is expected to be free of any restrictions hitting for the 2024 season. 
Other teams in the running for Ohtani are the Toronto Blue Jays, who reportedly met with him at their spring training facility in Florida on Monday. Blue Jays manager John Schneider was coy when asked about the situation, though. 
WHERE SHOHEI OHTANI, JUAN SOTO AND YOSHINOBU YAMAMOTO RUMORS STAND AS WINTER MEETINGS BEGIN
"It's exciting that we're in the mix for it," he told TSN. "There's a lot of different ways to make our team better, but he's obviously a great player."
The San Francisco Giants and Chicago Cubs were also mentioned as potential aggressors in the Ohtani sweepstakes. 
With the Winter Meetings in full swing, we'll see if a record-breaking deal that Ohtani approves of comes this week. But, as we saw with players like Aaron Judge last season, free agency decisions, especially from those at the top of the game, may need some more time to figure out before the new year begins.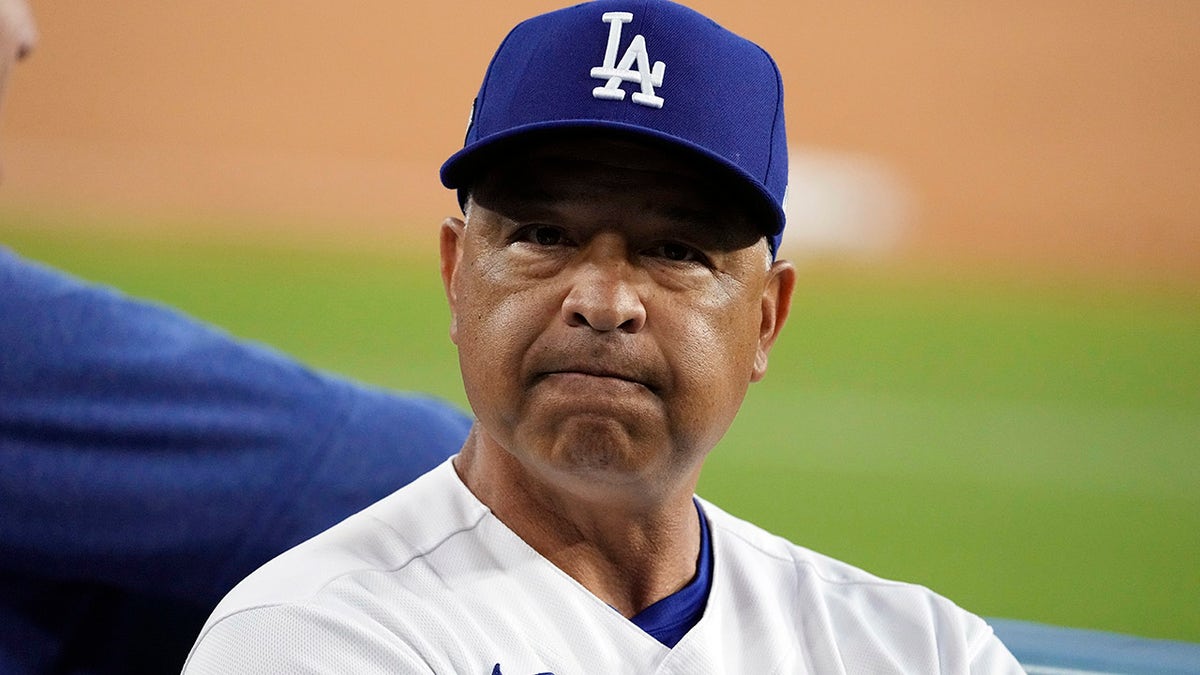 And Roberts will hope his comments don't affect Ohtani's decision when that time comes.