Texas attorney general opens investigation into Media Matters for 'potential fraudulent activity'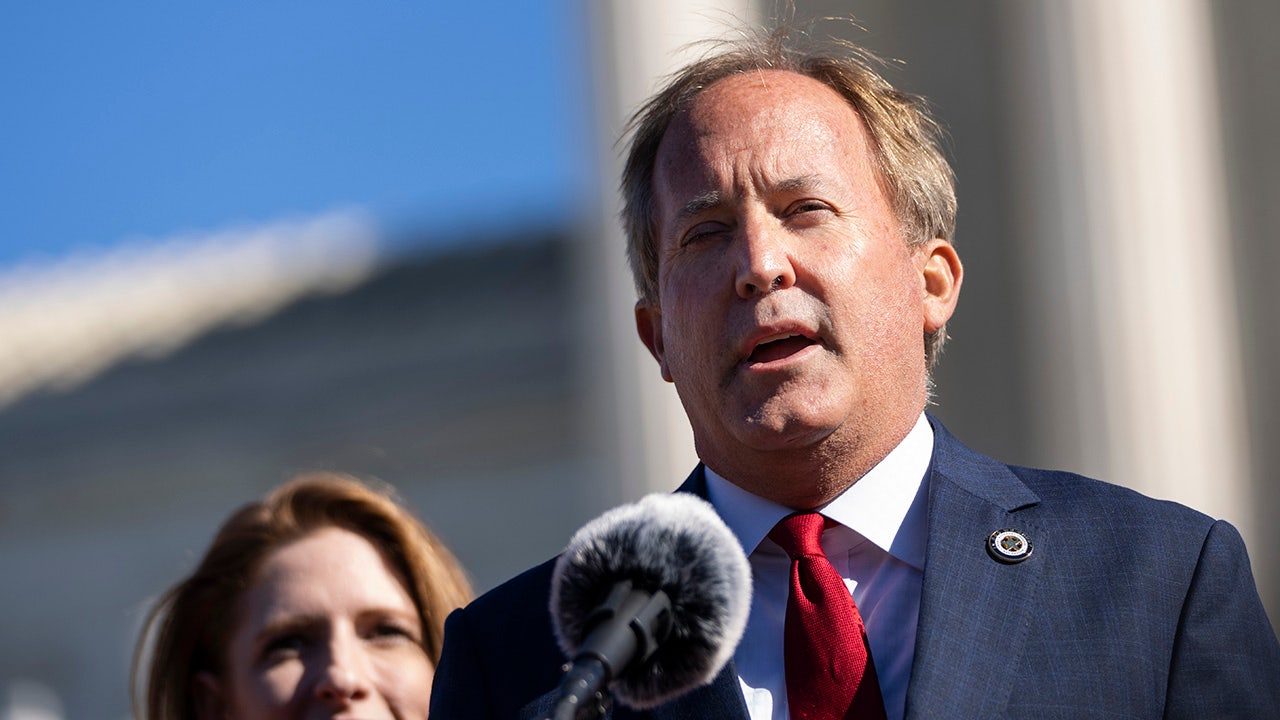 EXCLUSIVE—Texas Attorney General Ken Paxton is opening an investigation into Media Matters for "potential fraudulent activity" after X CEO Elon Musk accused the left-wing media watchdog group of manipulating data on the social media platform. 
After a slew of advertisers, including IBM, Apple, Disney, Lionsgate and Paramount, fled X, formerly known as Twitter, Musk pledged to hit the watchdog group with a "thermonuclear lawsuit." 
Media Matters published a report on Friday accusing X of placing ads next to "white nationalist hashtags." However, Musk believes that the group "completely misrepresented the real user experience" in order to mislead advertisers. 
MUSK THREATENS 'THERMONUCLEAR LAWSUIT' AGAINST MEDIA MATTERS
Republican Missouri Attorney General Andrew Bailey posted on Sunday that his legal team was "looking into" the matter. Now, Paxton is launching an official investigation with his office after being "extremely troubled" by the allegations. 
"We are examining the issue closely to ensure that the public has not been deceived by the schemes of radical left-wing organizations who would like nothing more than to limit freedom by reducing participation in the public square," said Paxton. 
"Under the Texas Business Organizations Code and the Deceptive Trade Practices Act, the OAG will vigorously enforce against nonprofits who commit fraudulent acts in or affecting the state of Texas," said the Texas Attorney General's office. 
MUSK RESPONDS TO ACCUSATIONS OF ANTISEMITISM: 'NOTHING COULD BE FURTHER FROM THE TRUTH'
Last week, Musk found himself in hot water after commenting on a post on X that critics believe was anti-Semitic. Since then, the tech billionaire has clarified that anyone posting genocidal content will be suspended from X.
"At risk of stating the obvious, anyone advocating the genocide of *any* group will be suspended from this platform," Musk wrote in a post on X. 
"As I said earlier this week, 'decolonization', 'from the river to the sea' and similar euphemisms necessarily imply genocide. Clear calls for extreme violence are against our terms of service and will result in suspension," Musk wrote.
Nonetheless, the White House spokesman Andrew Bates condemned Musk, saying that the people's house condemns "abhorrent promotion of Antisemitic and racist hate in the strongest terms, which runs against our core values as Americans."
This is not the first time advertisers vacated the social media platform. Last year, when Musk first took over Twitter, now known as X, he promised to restore free speech to the platform. In response, hundreds of advertisers pulled their ads. 
Now, the CEO is hoping to uncover the truth behind the Media Matters report, saying "the discovery and depositions will be glorious to behold." 
Media Matters did not immediately respond to Fox News Digital's request for comment. 
Read the full article from Here

Grieving family prays for justice in fatal hit-and-run in South L.A.
The grief-stricken family of a 37-year-old man struck and killed by a hit-and-run driver while riding his motorcycle home in South Los Angeles last month is calling for justice.  
Miguel Urias, a husband and father of a young daughter and son, had just left his mother's home on Nov. 7 when the tragic collision occurred as he was going westbound on Manchester Avenue near San Pedro Street.  
"It's been hard," the victim's widow, Diana Roman Saenz, said unable to hold back tears. "We have two kids. I have a 9-year-old and a 13-year-old and they still think it's a dream."
Surveillance footage captured the moment a car cut the 37-year-old off, sending him flying into the road where he was run over. The driver at fault did not stop, identify themselves or attempt to render aid.  
Urias succumbed to his injuries later that night in the hospital.  
"It's just senseless that these people are not careful, and they just did that to him," Saenz told KTLA's Carlos Saucedo.  
Flowers and candles now mark the spot where the crash occurred.  
"He was an amazing guy, hard worker," Saenz said. "He loves his family and kids. He was coming home from his mom's house because he went to go visit her. He was a funny guy. He always had you laughing and he was always a light to everyone. Everyone remembered him." 
Authorities with the Los Angeles Police Department have been investigating the deadly hit-and-run, but do not yet have an exact description of the vehicle.  
The family's attorney, Matt Zar, hopes that releasing the surveillance footage will help find the driver.  
"It's either a black or green Charger, most likely a black one, with a female, 20-30s," Zar told KTLA. "The license plate starts with an 8 and ends in a 234. We have little bits of information that hopefully someone out there can help us put together."  
In the meantime, a GoFundMe has been organized to help support the family during this tragedy.  
"Get this person off the streets because it's not fair that he died and they're just out there," Saenz pleaded.  
Anyone with information is urged to contact the LAPD.
Texas man with ankle monitor allegedly left woman with slashed throat 'for dead' in pasture rolled in plastic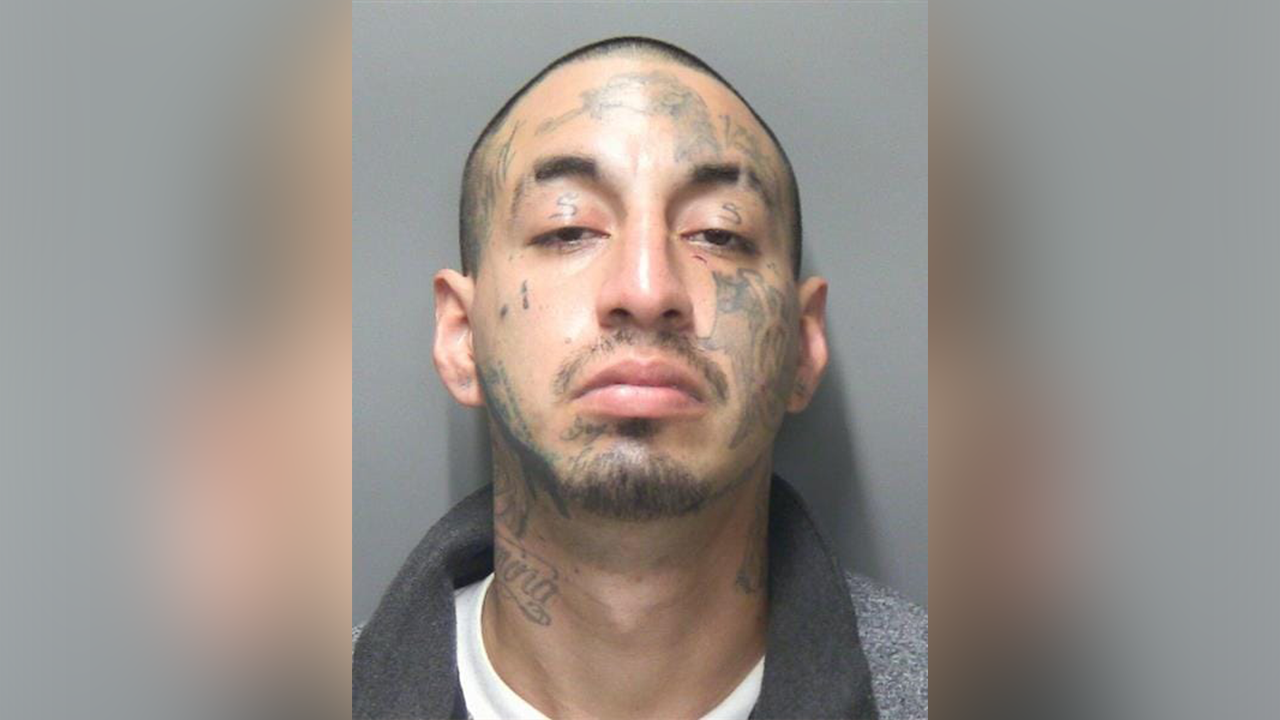 A Texas man allegedly stabbed and slashed the throat of a woman before rolling her up in plastic and dumping her in a pasture in San Antonio, and he was wearing an ankle monitor during the alleged incident.
Roger Gonzalez, 31, was arrested Saturday afternoon in San Antonio after he allegedly assaulted a woman the day before, according to the Atascosa County Sheriff's Office.
Deputies responded to a report of an injured woman found on the side of Eichman Road at around 4 p.m. Friday, according to the sheriff's office. When they arrived at the scene, deputies located the woman and discovered she had been badly beaten, stabbed multiple times and had a slashed throat.
ILLEGAL IMMIGRANT CHARGED FOR FATALLY SHOOTING 2 TEXAS SISTERS
"She was left for dead rolled up in plastic in a pasture," the sheriff's office wrote on Facebook.
The woman is listed in serious but stable condition at a hospital in San Antonio.
Investigators followed leads throughout Friday night and Saturday morning before filing a complaint and obtaining an arrest warrant for Gonzalez, who the sheriff's office said was wearing an ankle monitor during the alleged assault.
Gonzalez was arrested at a home on Lytle Street, which is the same street the victim lives on. The sheriff said Gonzalez and the victim were in a relationship, according to local outlet KENS5.
TEXAS MAN FATALLY SHOT AFTER KILLING FATHER, CARJACKING 2 VEHICLES AND LEADING SCHOOL OFFICER ON CHASE
Gonzalez was charged with aggravated assault with a deadly weapon, which is a first-degree felony. His bond for the arrest warrant was initially set at $40,000, but after his arrest, the judge raised it to $275,000, the sheriff's office wrote on Facebook.
He remains in the Atascosa County Jail.
Read the full article from Here
California High-Speed Rail awarded $3B by Biden Administration; largest grant in its history
The California High-Speed Rail has received its biggest boost from the federal government yet, being awarded more than $3 billion in grant funding through the Bipartisan Infrastructure Law.
The announcement was made Tuesday and was confirmed by California Sen. Alex Padilla and Rep. Nancy Pelosi.
"California takes great pride in our ambitious status as the leading edge of high-speed rail in America," Pelosi said on X, previously Twitter. "With $3 billion in new federal funding, we take an important leap closer to making high-speed rail a reality in California."
The grant is the largest chunk of federal funding the California High-Speed Rail Authority has been awarded since the state's most ambitious public transportation project was approved by voters in 2008.
Construction work has been chugging along steadily in the Central Valley, as crews construct the first portion of the California High-Speed Rail, which is being referred to as the "initial operating segment." The initial operating segment will connect Merced to Bakersfield along a 171-mile electrified track when it begins service sometime around 2030.
The federal grant funding is expected to be used to help complete this initial segment of the system, as well as help pay for the high-speed electric trainsets that will one day complete a full 500-mile journey between the Bay Area and the greater Los Angeles area.
The High-Speed Rail Authority expects that portion of the system, identified as "Phase 1," to begin operation sometime in the 2030s. Eventually, the Authority plans to expand the system to more than 800 miles between Sacramento and San Diego as part of "Phase 2."
Momentum for the high-speed rail has been building in recent months, with several major infrastructure projects completed in the Central Valley. Earlier this year, the Biden Administration awarded the High-Speed Rail Authority a $200 million grant, which was one of the largest pieces of federal funding support awarded to the project in its history.
Despite opposition from some Republicans in Congress, the California High-Speed Rail Authority has been the benefactor of two major supporters of clean energy and passenger rail.
Earlier in October, California Governor Gavin Newsom wrote a letter to President Joe Biden, thanking him for his continued support of California's clean energy initiatives and urged him to approve the federal grant application to help complete the initial operating segment.
Biden has previously shown support for California high-speed rail, restoring a nearly $1 billion grant to the High-Speed Rail Authority in 2021 that had been blocked by the Trump Administration.
Perhaps the most well-known supporter of passenger rail, Biden has long advocated for Amtrak funding and was a regular rider during his time in the Senate, earning him the nickname "Amtrak Joe."
Federal support for America's passenger rail systems was a key component of the president's landmark Bipartisan Infrastructure Bill. 
CAHSR officials have said some of the money from this grant could also be used to complete geotechnical work required to begin tunnelling through the mountains in Southern California, which would need to be completed to make the Bay Area to L.A. a reality. That portion of the system will be among the most expensive and challenging endeavors the project will face.
The Biden Administration began Tuesday by doling out massive amounts of grant funding to public transportation projects across the country, including a similar electric high-speed rail project in Southern California.
Brightline West will connect Las Vegas to Rancho Cucamonga along the the 15 Freeway corridor. That project was awarded about $3 billion in grant funding, but is a private endeavor and is expected to cost about $12 billion, with the rest of the cost privately financed.
As of August 2023, the California High-Speed Rail says it has completed 43 structures, started work on 32 more and completed 53 miles of guideway. Work is beginning to expand from the current 119 miles of active construction to the full 171 of double-track electrified rail that will comprise the initial operating segment.
High-Speed Rail officials say almost all of the major environmental reviews throughout the system have been completed, with the main outlier being the segment between Palmdale and Burbank. Officials expect to have that completed in the coming months, with the Anaheim segment to receive clearance around 2025.