Puerto Rico enlists Texas company to build San Juan mega yacht marina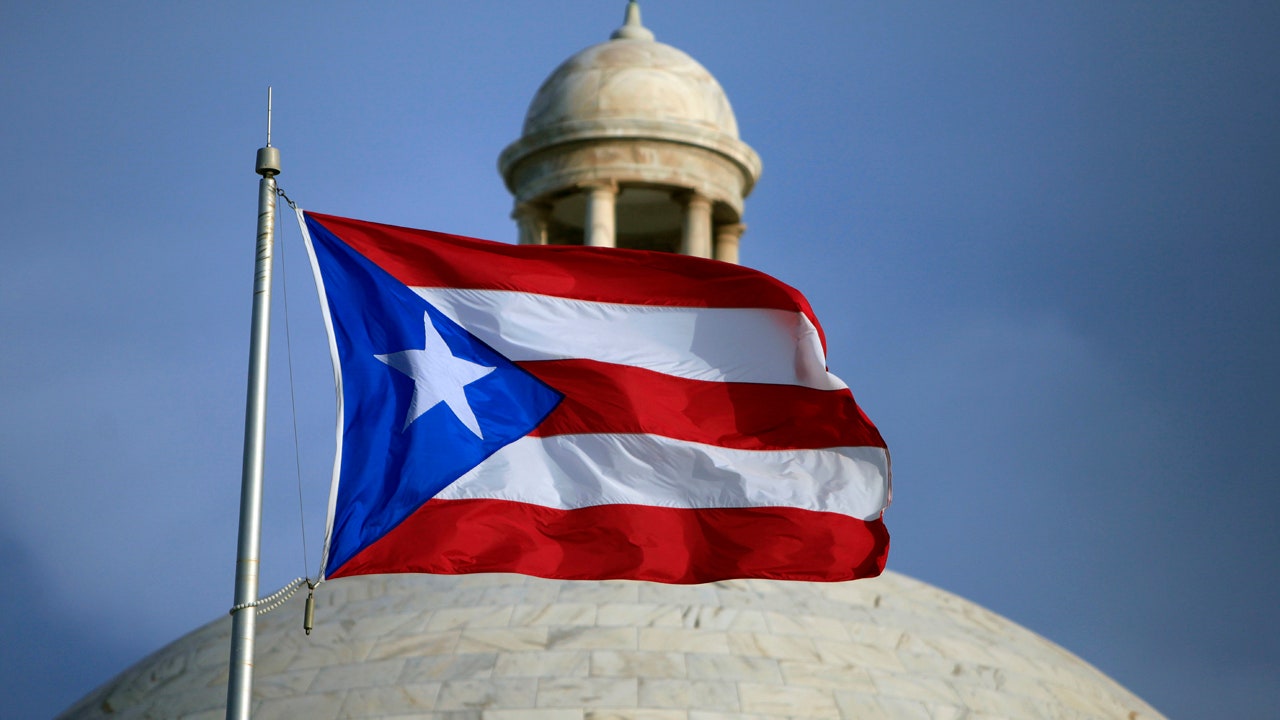 Puerto Rico's government on Thursday signed a multimillion-dollar contract with a Texas-based company to build a marina for mega yachts in the capital of the U.S. territory.
Currently, two docks in San Juan are available to yachts and mega yachts, but there is limited space and basic services are not offered, Gov. Pedro Pierluisi said.
The new marina to be built by Safe Harbor Marinas, LLC will cover more than 180,000 square feet and will be located in the two docks that currently accept yachts. It will be able to accommodate roughly six yachts at a time and will offer shore power and water connections, sanitary pumping and high-speed internet, Pierluisi said.
X-RATED PARTY ALLEGATIONS EMERGE IN NANTUCKET YACHT PARTY THAT LANDED RETIRED DOCTOR IN JAIL
Safe Harbor Marinas will invest between $12 million and $15 million, the governor said.
The 40-year concession lease agreement calls for Puerto Rico's Port Authority to receive $200,000 a year in rental fees. Safe Harbor Marinas also will share 5% of its gross income with the authority and 5% of net profits from fuel sales, officials said.
ECONOMIC OVERSIGHT BOARD UNVEILS PUERTO RICO GROWTH BLUEPRINT
The deal also envisions construction of a business center, repair and recreational facilities, retail outlets and a boat supply store, among other things.
Pierluisi said the project is expected to generate more than $10 million a year in economic activity.
An average of nearly 30 yachts visit Puerto Rico a year, with officials saying the project is expected to attract up to 200 a year.
The first phase of the project is expected to start operating at the end of 2024 and the second phase by the end of 2025.
Read the full article from Here

Cosmopolitan magazine shares steps for how to have a 'Satanic Abortion Ceremony'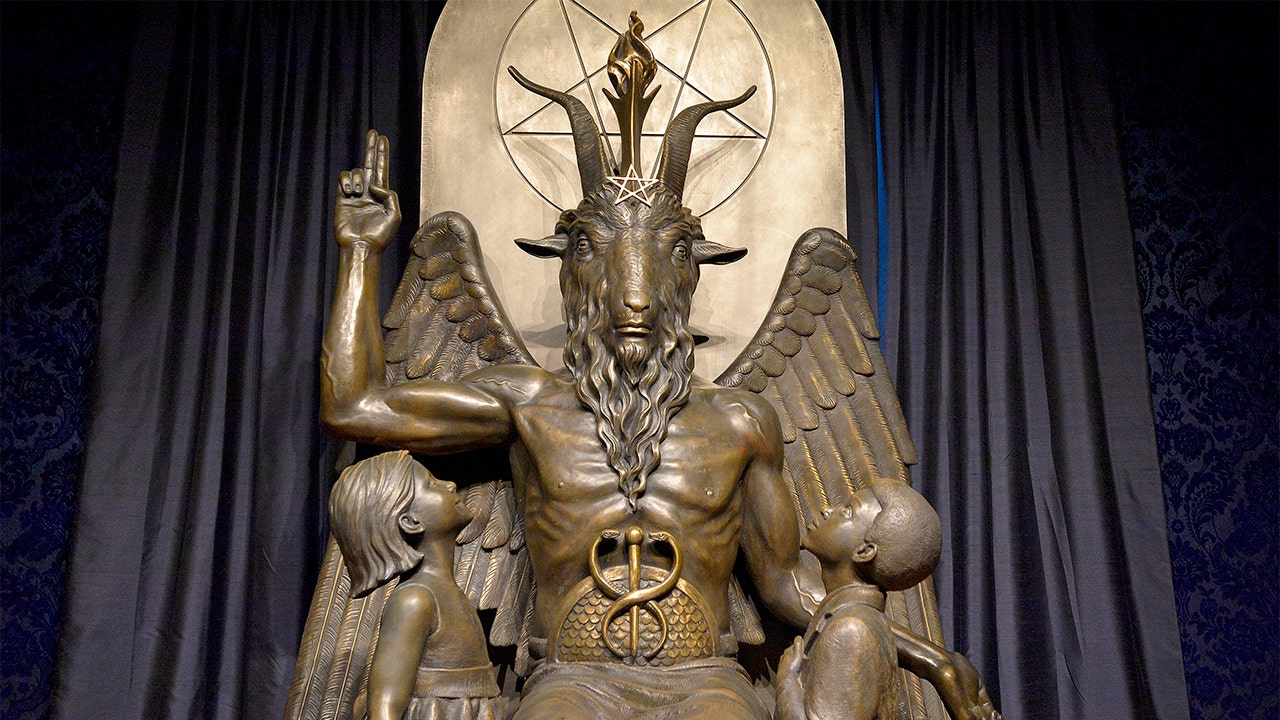 Cosmopolitan, a popular magazine for young women, shared with readers how they could have a ritualized abortion service via an abortion facility named after Supreme Court Justice Samuel Alito's mother.
Cosmopolitan explained on its Instagram page on Nov. 16 about the process of having a Satanic-themed abortion. It specifically addressed a "ceremonial" service provided at the "Samuel Alito's Mom's Satanic Abortion Clinic," named as an insult to Supreme Court Justice Samuel Alito. 
"What's it like to have a Satanic abortion? For Jessica* [a fake name to keep the woman anonymous], a 37-year-old mother of three who received abortion medication via Samuel Alito's Mom's Satanic Clinic, 'the experience was just very supportive,'" Cosmopolitan wrote in an Instagram post. "While she's not a Satanist, Jessica decided to incorporate a few ceremonial elements into her solo abortion experience. 'Why not?' she thought. The overall messaging just clicked with her." 
The post shared a series of slides elaborating on the steps of how to have a ritualized abortion ceremony as prescribed by The Satanic Temple. This included steps such as staring at one's reflection before taking an abortion pill and saying, "One's body is inviolable, subject to one's own will alone."
PENTAGON TO PROVIDE TRAVEL FOR SERVICE MEMBERS GETTING ABORTIONS, PLUS PAID TIME OFF
The ritual is later concluded by declaring, "By my body, my blood; by my will, it is done."
The slides also attest one can "include as many loved ones as they'd like" in the ceremony and "light candles or even dress up — whatever makes them feel empowered."
Shortly before that post, Cosmopolitan had shared an article about the Satanic abortion clinic, speculating on an alternate timeline where the mother of Alito had chosen abortion instead of birthing him.
"But what if her circumstances had been different — if her own life had been endangered by the pregnancy or if the fetus had a fatal anomaly or if Rose simply hadn't been ready for a child? What if she'd had a choice and access to safe, legal abortion care?" the magazine asked. "Nearly 75 years later, in a reproductive rights landscape that feels like it's sliding back in time, one group decided to channel this policy fantasy into a new health care enterprise named in her honor."
The premise of this clinic, as Cosmopolitan described, is to use religion as a means to protect abortion rights.
SEN. TUBERVILLE RIPS BIDEN FOR USING VA, PENTAGON TO PROMOTE ABORTION: 'SHAMEFUL'
"By TST's accounting, no other faith-based group in the U.S. has ever launched an abortion clinic," the magazine noted. "And that's the game-changing twist here: Unlike other abortion-pill-by-mail providers like Hey Jane or Abuzz, TST is a religion. Meaning its patients, who don't have to be Satanists themselves, are participating in a religious ritual."
The publication added: "That's a key legal distinction TST hopes to leverage in its historic push to expand its clinic model beyond New Mexico — into states where abortion is otherwise banned."
Cosmopolitan did not immediately respond to FOX News Digital's request for comment.
Read the full article from Here
Grieving family prays for justice in fatal hit-and-run in South L.A.
The grief-stricken family of a 37-year-old man struck and killed by a hit-and-run driver while riding his motorcycle home in South Los Angeles last month is calling for justice.  
Miguel Urias, a husband and father of a young daughter and son, had just left his mother's home on Nov. 7 when the tragic collision occurred as he was going westbound on Manchester Avenue near San Pedro Street.  
"It's been hard," the victim's widow, Diana Roman Saenz, said unable to hold back tears. "We have two kids. I have a 9-year-old and a 13-year-old and they still think it's a dream."
Surveillance footage captured the moment a car cut the 37-year-old off, sending him flying into the road where he was run over. The driver at fault did not stop, identify themselves or attempt to render aid.  
Urias succumbed to his injuries later that night in the hospital.  
"It's just senseless that these people are not careful, and they just did that to him," Saenz told KTLA's Carlos Saucedo.  
Flowers and candles now mark the spot where the crash occurred.  
"He was an amazing guy, hard worker," Saenz said. "He loves his family and kids. He was coming home from his mom's house because he went to go visit her. He was a funny guy. He always had you laughing and he was always a light to everyone. Everyone remembered him." 
Authorities with the Los Angeles Police Department have been investigating the deadly hit-and-run, but do not yet have an exact description of the vehicle.  
The family's attorney, Matt Zar, hopes that releasing the surveillance footage will help find the driver.  
"It's either a black or green Charger, most likely a black one, with a female, 20-30s," Zar told KTLA. "The license plate starts with an 8 and ends in a 234. We have little bits of information that hopefully someone out there can help us put together."  
In the meantime, a GoFundMe has been organized to help support the family during this tragedy.  
"Get this person off the streets because it's not fair that he died and they're just out there," Saenz pleaded.  
Anyone with information is urged to contact the LAPD.
Texas man with ankle monitor allegedly left woman with slashed throat 'for dead' in pasture rolled in plastic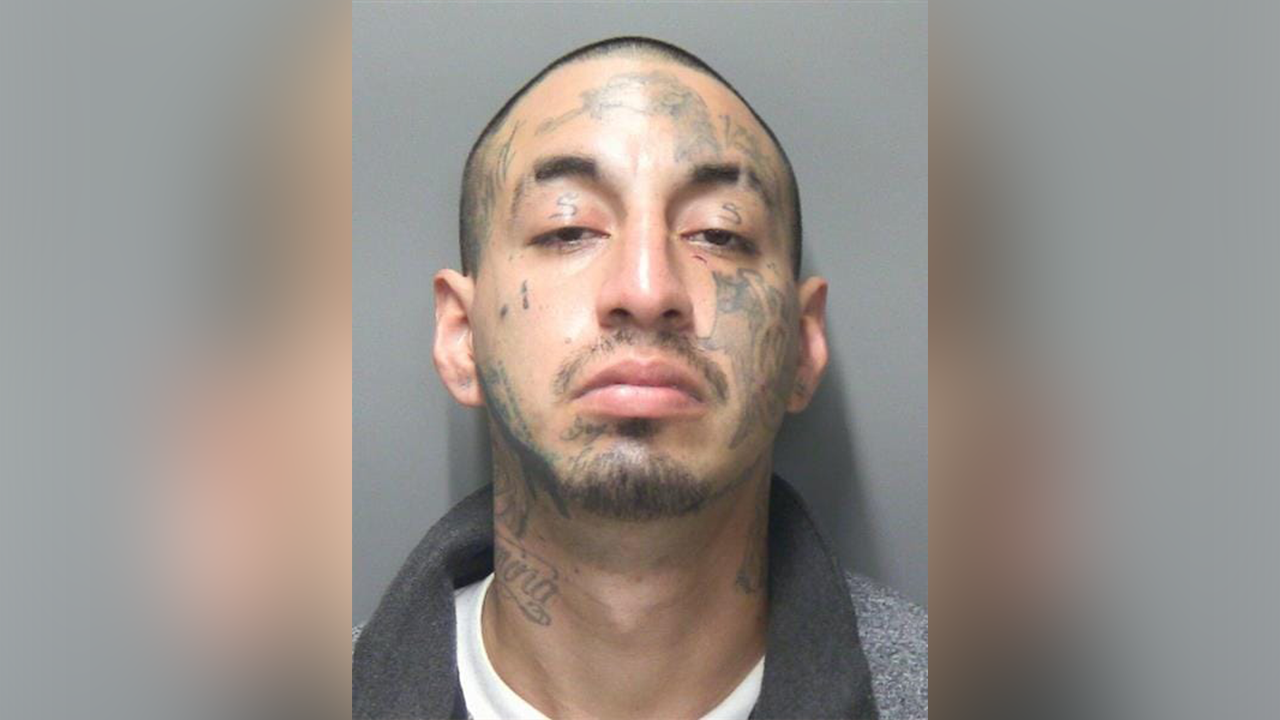 A Texas man allegedly stabbed and slashed the throat of a woman before rolling her up in plastic and dumping her in a pasture in San Antonio, and he was wearing an ankle monitor during the alleged incident.
Roger Gonzalez, 31, was arrested Saturday afternoon in San Antonio after he allegedly assaulted a woman the day before, according to the Atascosa County Sheriff's Office.
Deputies responded to a report of an injured woman found on the side of Eichman Road at around 4 p.m. Friday, according to the sheriff's office. When they arrived at the scene, deputies located the woman and discovered she had been badly beaten, stabbed multiple times and had a slashed throat.
ILLEGAL IMMIGRANT CHARGED FOR FATALLY SHOOTING 2 TEXAS SISTERS
"She was left for dead rolled up in plastic in a pasture," the sheriff's office wrote on Facebook.
The woman is listed in serious but stable condition at a hospital in San Antonio.
Investigators followed leads throughout Friday night and Saturday morning before filing a complaint and obtaining an arrest warrant for Gonzalez, who the sheriff's office said was wearing an ankle monitor during the alleged assault.
Gonzalez was arrested at a home on Lytle Street, which is the same street the victim lives on. The sheriff said Gonzalez and the victim were in a relationship, according to local outlet KENS5.
TEXAS MAN FATALLY SHOT AFTER KILLING FATHER, CARJACKING 2 VEHICLES AND LEADING SCHOOL OFFICER ON CHASE
Gonzalez was charged with aggravated assault with a deadly weapon, which is a first-degree felony. His bond for the arrest warrant was initially set at $40,000, but after his arrest, the judge raised it to $275,000, the sheriff's office wrote on Facebook.
He remains in the Atascosa County Jail.
Read the full article from Here