Arizona police shoot armed woman in mall parking lot
Police responding to a report of a disorderly person at a Chandler, Arizona, shopping mall shot an armed woman who was then treated at a hospital and sent to jail, Chandler police said Saturday.
Renata Eldred, 50, was creating an unspecified disturbance in a parking lot when officers arrived shortly after 6 p.m. Friday in west Chandler on the southeast edge of Phoenix, police said in a statement.
Police noticed she had a firearm near her and ordered her not to touch the weapon, authorities said.
ARIZONA STREET PREACHER, FATHER FIGHTING FOR HIS LIFE AFTER BEING SHOT IN THE HEAD
ARIZONA MAN ARRESTED AFTER POLICE CONNECT HIM TO SHOOTING SPREE THAT LEFT 4 DEAD, 1 INJURED
But "the suspect grabbed the weapon and made a threatening move with it toward the officer," the statement said. "The officer fired two shots at the suspect, which struck her in the upper chest."
No officers were hurt. Eldred was taken into custody and provided medical aid on scene.
After being treated and released from a hospital, she was charged with disorderly conduct and aggravated assault and booked into Maricopa County Jail in Phoenix on Saturday, police said.
It wasn't immediately clear if she had a lawyer or would be appointed one, as there wasn't one listed for her at the jail.
Read the full article from Here

Texas abortion ban challenged as oral arguments begin
A group of patients and doctors will urge Texas' highest court on Tuesday to stop the state from enforcing its near-total abortion ban for women with medical conditions that threaten their health, saying it puts lives at risk.
A lower court judge had blocked enforcement of the ban in certain situations on Aug. 4, but the order has been on hold while the state appeals to the Texas Supreme Court. Oral arguments in the case are set for 10 a.m. in Austin.
Judge Jessica Mangrum of the Travis County, Texas District Court had ruled that the state could not prosecute doctors for performing abortions under a range of circumstances, including when a pregnancy poses a health risk, exacerbates a health condition or when the fetus is not likely to survive after birth.
TEXAS JUDGE RULES STATE'S ABORTION LAW IS TOO RESTRICTIVE FOR WOMEN WITH PREGNANCY COMPLICATIONS
WOMEN WHO WERE DENIED ABORTIONS DESPITE SERIOUS RISKS TO THEIR HEALTH HEADED TO COURT IN TEXAS
The state has argued in court papers that the plaintiffs have not shown that they will be harmed in the future by the abortion ban, which includes an exception to save the mother's life.
"All we are asking for is common-sense guidance that will allow doctors to use their good faith judgment without fearing loss of their license and life in prison," Molly Duane of the Center for Reproductive Rights, a lawyer for the plaintiffs, said in a statement.
The lawsuit, filed in March by five women and two doctors, sought a court order ensuring that doctors cannot be prosecuted for providing abortions if in their good faith judgment the procedure is necessary to treat emergencies that threaten a patient's life or health. An additional 15 women later joined the case.
They said the ban's lack of clarity about under what circumstances abortion is allowable was leading doctors to refuse to perform abortions even when exceptions should apply, for fear of losing their licenses and facing up to 99 years in prison.
One of the plaintiffs, Amanda Zurawski, said she was hospitalized in Texas with a premature rupture of membranes at 18 weeks of pregnancy, meaning her fetus could not be saved. She was told she could not have an abortion until fetal cardiac activity stopped or her condition became life-threatening.
Zurawski said she developed sepsis within days, which required intensive care and allowed the hospital to induce labor.
Other plaintiffs said they were forced to travel out of state for medically necessary abortions.
Read the full article from Here
Josh Giddey allegations: Girl, family won't cooperate with police investigation into NBA star, report says
The investigation into NBA star Josh Giddey's alleged relationship with a teen girl may have hit a roadblock.
TMZ reports that the girl and her family won't cooperate with the Newport Beach Police Department's investigation.
Police opened the investigation after social media posts alleged the 21-year-old Australian star had a romantic relationship with a girl who was 15 or 16 at the time. The age of consent in California is 18.
Giddey, who plays for the Oklahoma City Thunder, is also under investigation by the NBA, though Giddey has continued to play, most recently against the Minnesota Timberwolves Tuesday night.
The Australian has declined to comment on the allegations or investigations.
Texas school district removes convicted prostitute from multiple roles, including oversight of sex-ed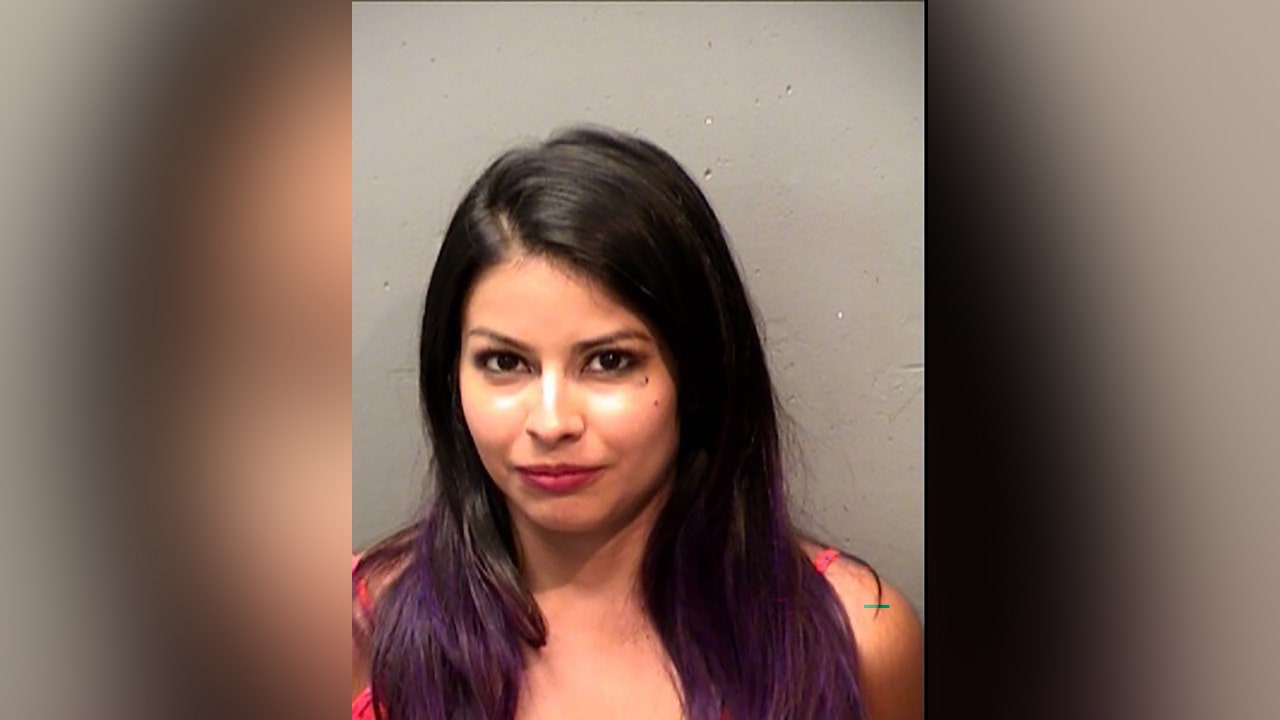 The Godley, Texas, school district removed a woman appointed to assist with deciding things like age-appropriate material for sex education after learning she was a convicted prostitute.
FOX 4 in Dallas reported that the woman, identified as Ashley Ketcherside, also advertises online as an escort, with one site listing one of her personas as active last month.
While the idea of having a convicted prostitute work for a school district may have some scratching their heads, the issue raises concerns for others about background checks in the Godley Independent School District (ISD) and across the state.
EX-MISSOURI TEACHER WHO DITCHED CLASSROOM FOR ONLYFANS HAS NO REGRETS: 'FAR EXCEEDED MY TEACHER SALARY'
"We had no idea what was going on in her personal life. She was always very friendly and personable," Godley ISD School Board trustee Kayla Lain told the station.
Mary Lowe of the nonprofit group Families Engaged for Effective Education commented on Ketcherside being a convicted prostitute and working on a council that recommends "appropriate grade levels and methods for human sexuality instruction" within the district.
"I don't see any community wanting that to be the standard for their school district," she said.
Ketcherside served on a School Health Advisory Council (SHAC), which the state requires by law for school districts to have. The councils are in place to provide recommendations to school boards on a wide range of health education protocols for students, like "appropriate grade levels and curriculum for instruction regarding […] sex trafficking."
MISSOURI TEACHER RESIGNED AFTER DISCOVERY OF ONLYFANS ACCOUNT, TURNED FULL FOCUS ON PORN: 'I'M THAT TEACHER'
Lain told the station that she was made aware of Ketcherside's history of prostitution by Lowe and the nonprofit of which Lowe is a member.
Ketcherside can be seen in a Godley ISD YouTube video of the council's first meeting of the year in October. In the minutes, she is listed as a committee member; members are appointed to the council by the school board, a district spokesperson said.
The same spokesperson said Ketcherside's family joined the district this year, and she was appointed to the Long-Range Facility Planning Committee by Godley ISD Superintendent Rich Dear.
Ketcherside also reportedly served as a volunteer on the Family and Community Engagement Committee, Parent Teacher Organization and Godley Athletic Booster Club, on which her husband also serves. In addition to those groups, Ashley Ketcherside also leads a local cheerleading group, Godley ISD noted.
Lowe told FOX 4 that parents started to become suspicious of Ketcherside after she claimed to own multiple businesses, though information about the businesses could not be located.
SPECIAL-NEEDS TEACHER FIRED AFTER SCHOOL DISTRICT DISCOVERED ONLYFANS ACCOUNT DENIES 'EGREGIOUS' CONDUCT
Out of suspicion, Lowe said, parents started to investigate Ketcherside's background and learned from a LexisNexis search that one of her email addresses matched the same email address as "Lola Brea" on an escort site.
The station obtained court records from Tarrant County that revealed Ashley Ketcherside, whose birth name is Ashley Villalobos, was convicted of prostitution in 2012 and 2016, and an affidavit claims she is "also known as Lola Brea."
According to one escort site that advertises Lola Brea, she was active last month and has client reviews from this year and dating back a decade.
It should be noted, escort sites are completely legal in Texas, and theoretically, escorts are charging for companionship and time. But as soon as money is exchanged for sex, the act becomes prostitution.
SECOND TEACHER AT MISSOURI SCHOOL ON LEAVE OVER ONLYFANS SIDE HUSTLE: 'IT'S WORKING OUT OK SO FAR'
In another matter, a judge in 2016 signed an injunction not permitting specific children to visit "any place of Ashley Villalobos' residence" due to her being a "known prostitute."
Because of the investigation's findings, Godley ISD told FOX 4 they notified "the parent" that they can no longer serve on district committees or in other volunteer capacities, effective immediately.
But when asked if background checks were required for any of the positions Ketcherside served in, the district replied, "Yes."
"Obviously, the district would not knowingly allow anyone to work in a staff position or to volunteer with certain criminal convictions in their background," the district told FOX 4.
Lowe also said the convictions would not show up in a background check because they were misdemeanors. She added that the state needs to look at this with regard to how people are screened when participating in schools.
The whistleblowers wanted to be clear that the story is not about prostitution but instead about the lack of oversight.
"We do feel like there are a lot of changes that need to happen at the state level as well as at the local level," Lowe said.
The district told FOX 4 that each member of the SHAC is appointed by the school board.
Although Ketcherside was listed as a member of the SHAC online and was seen on video sitting at the meeting table, the district said it was a mistake and that she did not go through the approval process.
Read the full article from Here