What is hospice care? As Rosalynn Carter starts hospice, an expert explains this type of care
Rosalynn Carter, who is 96, announced on Friday that she has entered hospice care at her home in Georgia. 
The former first lady and former President Jimmy Carter, 99, are now spending time with each other and their family while both are in hospice care together.
The president, back in February, entered hospice care at his home rather than seek additional medical attention after a series of short hospital stays, according to a statement from the Carter Center.
FORMER FIRST LADY ROSALYNN CARTER ENTERS HOSPICE CARE
What is hospice care — and what does this mean for the Carters and anyone else who has begun this type of care?
"Hospice is health care for people who are dying," Dr. Harold Braswell, associate professor of Health Care Ethics at St. Louis University and author of several books related to end-of-life issues, told Fox News Digital via email on Friday.
A person becomes eligible for hospice, he said, after the diagnosis of a condition with a prognosis of "six months or less to live." 
"This care is interdisciplinary, and includes medical, psychosocial and spiritual elements, as well as some assistance with activities of daily living," Braswell said. 
Unlike in a hospital setting, where doctors work to cure a disease or ailment and prolong someone's life, hospice care seeks to manage the symptoms, such as pain, and to assist patients as their lives wind down.
TONY BENNETT'S BATTLE WITH ALZHEIMER'S: WHAT TO KNOW ABOUT DEMENTIA AND DEATH
"Hospice is not curative care," said Braswell. "It is not oriented toward curing a patient's medical condition — and, in fact, qualifying for hospice generally requires that a patient abandon curative interventions such as chemotherapy."
Additionally, hospice care does not intentionally cause or hasten the death of a patient, nor does it typically include 24/7 care, according to the Hospice Foundation of America's website.
In the United States, most hospice care is given in an outpatient setting, Braswell told Fox News Digital. 
This could be in a person's home, as the Carters are doing, or in a nursing home or long-term care facility. 
A few weeks is "too short a time for hospice to have its maximum benefit," an expert said.
"Some hospices — a relatively small number — offer inpatient care, though this is only for a very short amount of time, generally for people who are actively dying," Braswell said. 
There are four levels of hospice care, according to the WebMD website. 
VISION PROBLEMS COULD MEAN HIGHER DEMENTIA RISK, STUDY FINDS: 'EYE HEALTH AND BRAIN HEALTH ARE CLOSELY LINKED'
Two of these levels happen at home.
"Routine home care," the most common form of hospice care, involves nursing and home health aides.
The next level, "continuous home care," entails the constant presence of a nurse or medical professional, WebMD stated.
Both "general inpatient care" and "respite care" involve the patient's staying at a hospice facility. 
With respite care, a patient goes to a facility for care to provide their caregivers with a temporary break. 
CHRISTIAN AUTHOR, FAMED PASTOR TIM KELLER RECEIVING HOSPICE CARE AT HOME: 'CAN'T WAIT TO SEE JESUS'
A person may consider beginning hospice care after experiencing "a significant decline in physical and/or cognitive status despite medical treatment," according to the Hospice Foundation of America, or if the individual is not seeing results from "the often physically debilitating treatments" for an illness. 
CLICK HERE TO SIGN UP FOR OUR HEALTH NEWSLETTER
The start of hospice care does not mean that the patient is merely days, or even weeks, away from death, experts say. 
It's often beneficial for the patient and the family to begin hospice care as early as possible, but that doesn't always happen. 
As hospice care requires that a person cease curative care, many terminally ill patients do not opt to start it until just a few weeks before they die. 
"This has created a problem in that many people do not give up these services until it is [far] too late," said Braswell. 
A few weeks is "too short a time for hospice to have its maximum benefit," he added.
Rosalyn Carter was diagnosed with dementia earlier this year.
Her family has requested privacy during this time. 
Greg Wehner of Fox News Digital contributed reporting.
For more Health articles, visit www.foxnews.com/health.
Read the full article from Here

On this day in history, November 28, 1925, Grand Ole Opry debuts on WSM radio in Nashville
The Grand Ole Opry, the world's longest running broadcast, debuted on WSM radio in Nashville on this day in history, Nov. 28, 1925. 
"The showcase was originally named the Barn Dance, after a Chicago radio program called the National Barn Dance that had begun broadcasting the previous year," according to History.com. 
"Impressed by the popularity of the Chicago-based National Barn Dance, producers at WSM radio in Nashville decided to create their own version of the show to cater to southern audiences who could not receive the Chicago signal."
ON THIS DAY IN HISTORY, NOVEMBER 27, 1924, THE FIRST MACY'S THANKSGIVING DAY PARADE IS HELD IN NYC
The Barn Dance was renamed the Grand Ole Opry two years later, courtesy of an unscripted moment of on-air inspiration by host George D. Hay on Dec. 10, 1927. 
"Following an NBC broadcast of Walter Damrosch's Music Appreciation Hour [a classical music program], Hay proclaimed on-air, 'For the past hour we have been listening to the music taken largely from the Grand Opera, but from now on we will present the grand ole opry,'" writes the Opry website in its history of the moment that reshaped the future of American music. 
Hay's turn of phrase, "grand ole opry," affecting a rural southern American accent, resonated with listeners and proved an instant sensation. 
The Barn Dance broadcast was soon renamed the Grand Ole Opry — and has been going strong ever since. 
MEET THE AMERICAN WHO FOUNDED THE GRAND OLE OPRY: 'REMARKABLE VISIONARY GEORGE D. HAY
Hay "was a remarkable visionary and colorful romantic who played a vital role in the commercializing and promotion of country music," writes the Country Music Hall of Fame.
The Barn Dance broadcast was soon renamed the Grand Ole Opry and has been going strong ever since.
The Grand Ole Opry was originally broadcast from the fifth-floor radio station studio of the National Life & Accident Insurance Company in Nashville.
The growth of the Opry surged in 1932, when WSM, the first clear-channel station in Tennessee, added a 50,000-watt transmitter. 
The new technology made WSM "a nation-spanning giant," says the station's website.
JOHNNY CASH IS KING IN NASHVILLE: HIS TUNES, LEGACY AND LEGEND RULE THE MUSIC CITY
Now, the Grand Ole Opry could be heard across large swaths of the country, far beyond its Nashville home. 
It became a national institution.
The broadcast grew so popular that it moved to the Ryman Auditorium in downtown Nashville in 1943. 
The Grand Ole Opry built its own theater and country-music campus, Opryland, in 1974, about 10 miles east of the city center. 
The Opryland theater is still a showcase for American songcraft today, ranging from tradition Appalachian fiddlers to the top hit-makers in contemporary country music.
The Grand Ole Opry built its own theater and country-music campus, Opryland, in 1974.
"Both the Grand Ole Opry and the National Barn Dance aired on Saturday nights and featured folk music, fiddling, and the relatively new genre of country-western music," reports History.com.
"Both shows created a growing audience for a uniquely American style of music and were launching grounds for many of America's most-loved musicians — the singing cowboy Gene Autry got his first big break on the National Barn Dance."
Johnny Cash, Loretta Lynn and Dolly Parton all generated national acclaim from early-career performances at the Grand Ole Opry. 
A statue of Lynn, who died last month, stands outside Ryman Auditorium today. 
Cash, as an unknown teenager in 1950, famously met future wife June Carter, already a celebrated country-music performer, backstage at Ryman Auditorium. 
Their relationship would become one of the most celebrated romances in American pop-culture history. 
Guinness World Records recognized the Grand Ole Opry as the world's longest-running broadcast in 2004. 
The unique name Grand Ole Opry, created in a moment of inspiration by host Hay, solidified the broadcast's rural American identity that's been so critical to its success.
"Hay had a very romantic and nostalgic vision of rural life, music and culture, and he carefully cultivated that in the early Opry programming," Opry archivist Jen Larson told Fox News Digital.
For more Lifestyle articles, visit www.foxnews.com/lifestyle.
Read the full article from Here
Florida woman allegedly stabs boyfriend in eye with rabies needles for looking at other women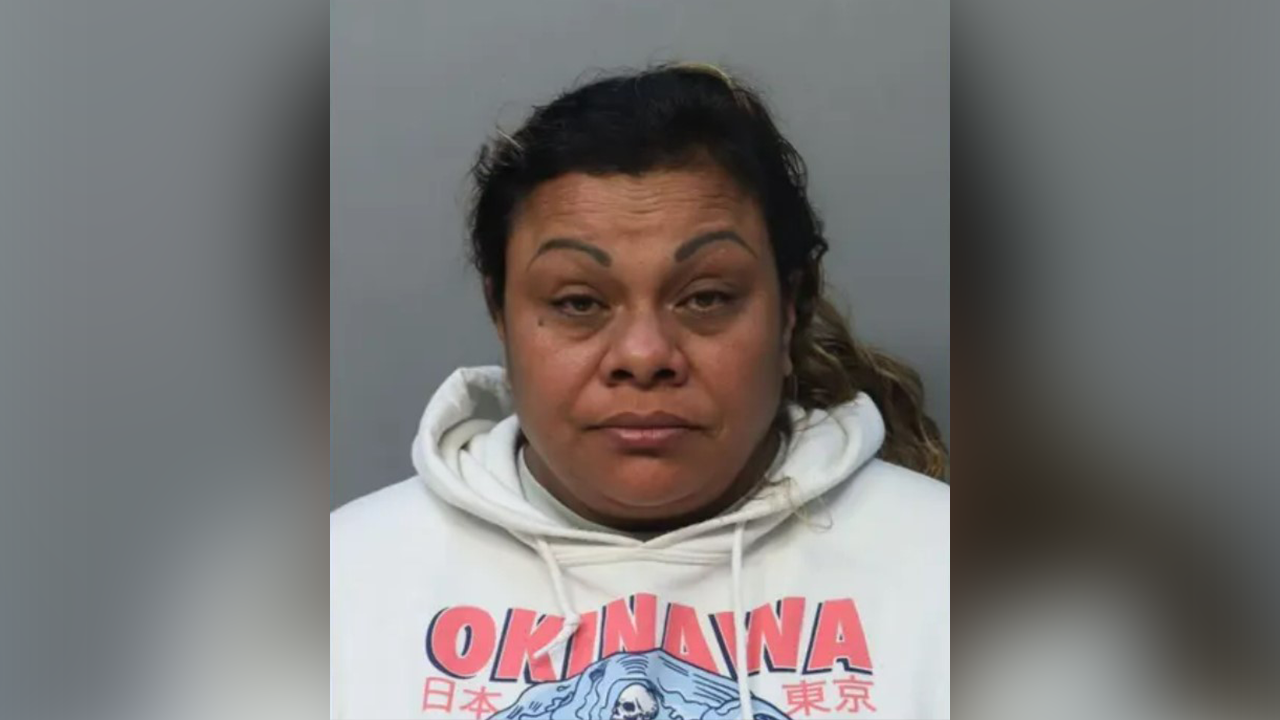 A Florida woman is behind bars after she allegedly stabbed her boyfriend with rabies needles because he was looking at other women.
Sandra Jimenez, 44, was charged with aggravated battery in connection with a Saturday incident at a home shared with her boyfriend, according to a Miami-Dade Police Department arrest affidavit seen by FOX 35 Orlando.
Officers responded to a hospital following a report of a man who was stabbed in the eye with a needle. The victim told police that Jimenez used their dogs' rabies needles to pierce his right eyelid during an argument about him "looking at other women," the affidavit read.
FLORIDA PEST CONTROL WORKER ARRESTED FOR 'DISGUSTING' ACT TOWARD WOMEN, INCLUDING 76-YEAR-OLD: AUTHORITIES
Jimenez allegedly jumped on her boyfriend of eight years while he was lying on the couch and stabbed him with the needles before leaving their home when she "realized what she had done."
The victim called 911 and was rushed to a hospital, where he spoke with officers about the attack.
FLORIDA MAN CONFESSES TO MURDERING BROTHER, KICKS DETECTIVE: 'I JUST KILLED MY BROTHER'
Police later found Jimenez sleeping in her car outside the home and arrested her, the affidavit said. Jimenez claimed that her boyfriend's injuries were "self-inflicted" when she was questioned by police about the alleged attack.
She is in custody at Turner Guilford Knight Correctional Center on $7,500 bond, according to arrest records.
Read the full article from Here
GOP AGs blast Biden admin for foster care plan they say would effectively ban Christians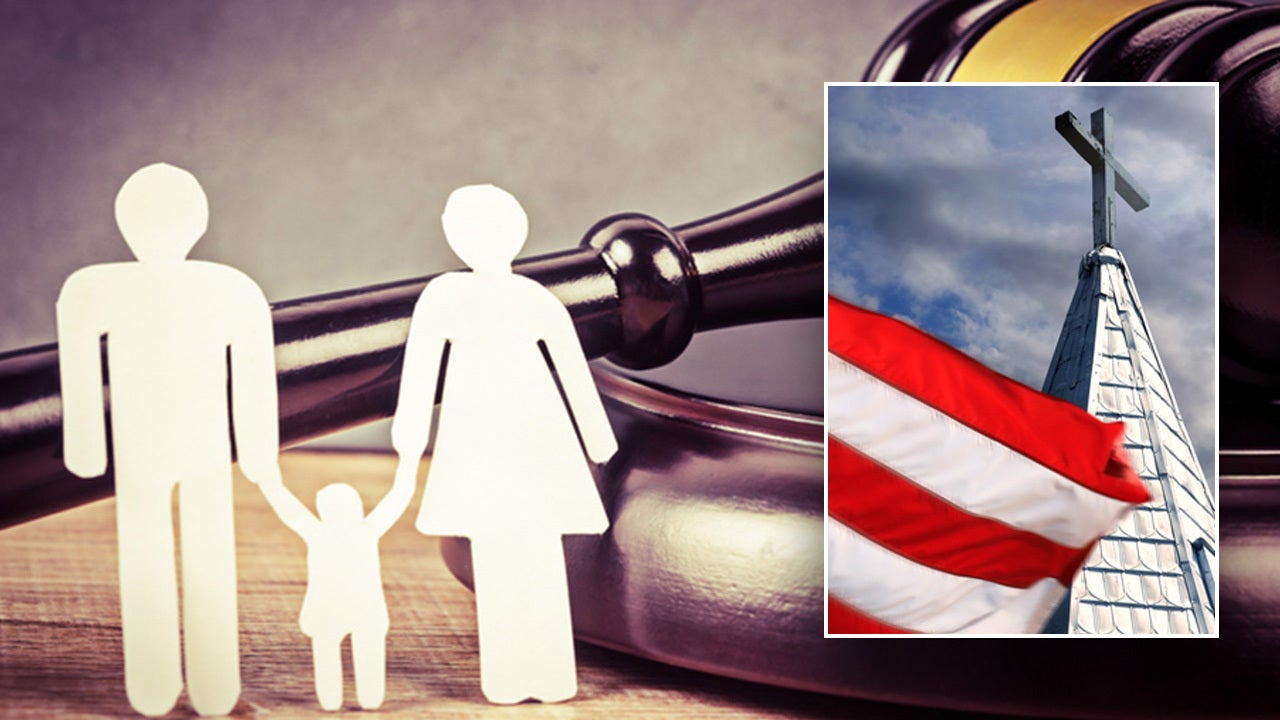 FIRST ON FOX – A group of Republican attorneys general are pushing the Biden administration to back down on a new rule they say will effectively exclude Christian families from fostering kids and jeopardize the foster care system nationwide.
Alabama Attorney General Steve Marshall, along with 18 of his GOP colleagues, sent a letter Monday to the Department of Health and Human Services alerting them that a new proposed rule that alters requirements for foster care families violates the Constitution and discriminates against people who practice the Christian faith. 
In addition to discriminating against religion, the attorneys general argue that the proposed rule "will harm children by limiting the number of available foster homes, harm families by risking kinship placements, and harm states by increasing costs and decreasing care options."
"These injuries will be suffered while HHS fails to solve a problem that the proposed rule does not even prove exists in foster care," the AGs write. 
US DEPARTMENT OF JUSTICE CHALLENGES ALABAMA'S ATTEMPT TO PROSECUTE ABORTION ASSISTANCE
The rule, Safe and Appropriate Foster Care Placement Requirements, would mandate that foster parents and families utilize a foster child's "identified pronouns, chosen name, and allow the child to dress in an age-appropriate manner that the child believes reflects their self-identified gender identity and expression."
According to the letter, the rule "seeks to accomplish indirectly what the Supreme Court found unconstitutional just two years ago: remove faith-based providers from the foster care system if they will not conform their religious beliefs on sexual orientation and gender identity." 
The Supreme Court in 2021, in a case called Fulton v. City of Philadelphia, ruled that Philadelphia's refusal to contract with a Catholic social services group unless it agreed to certify same-sex couples as foster parents violated the First Amendment.
The letter notes that HHS anticipates that the number of children in the foster care system would increase to roughly 416,500 by 2027. As of 2022, there were reportedly 391,000 children in foster care.
REPUBLICAN AGS RALLY TO PROBE, PROSECUTE GROUPS WITH HAMAS TIES
The attorneys general argue that "caring for children in need is a duty of the Christian faith," and moreover, that the foster care system would be crippled without Christian families opening their home to foster care kids. 
"The foster care system depends on individuals and organizations of faith," the letter argues. 
For example, the AGs cite that in Arkansas, one faith-based group was credited with recruiting almost half of the foster homes in the state, and in New Mexico, every private placement agency is Christian. 
According to a 2002 study cited in the letter, foster parents who are recruited through a church or other religious organization foster children for 2.6 years longer than the average foster parent. And practicing Christians are three times more likely to seriously consider fostering than the general population, according to a study by the Barna Group. 
"States need faith-based organizations in their foster care system. The proposed rule will drive individuals and organizations of faith away, which will increase the strain on the system by reducing the number of available foster homes,' the attorneys general wrote. 
"The federal government should be searching for ways to increase the number of foster homes, not decrease them," they said. 
REPUBLICAN STATE AG LAUNCHES EFFORT TO SEND SURPLUS POLICE BODY ARMOR, TACTICAL GEAR TO ISRAEL
Attorney General Marshall accused President Biden of "harass[ing]" his state of Alabama. 
"Joe Biden continues to harass our State and others like it by implicitly threatening to withhold federal funding for children in need if we do not conform to his ideology, but our values are not for sale," Marshall told Fox News Digital in a statement. 
"Since the first century, Christians across the globe have answered the call to provide a home and a family to children who had neither. Alabama boasts a particularly strong faith-based foster care and adoption community, and I will fight this Administration for them every step of the way," he added. 
HHS did not immediately respond to Fox News Digital's request for comment.
Read the full article from Here