Sweetheart deal releases connected accused serial rapist who threatened to bite officer's finger off
A suspected serial rapist got a sweetheart plea deal and spent 483 days behind bars despite accusations of three brutal rapes and violating his bond conditions over 50 times to shop and play golf. 
The South Carolina Department of Corrections reviewed 21-year-old Bowen Turner's case Sept. 14 and granted his release, according to prison records. He was released Wednesday.
Turner, the son of an investigator for a local prosecutor, was originally facing criminal sexual conduct charges that carried up to 30 years in prison, but he pleaded guilty to lesser charges of first-degree assault and battery. 
He was sentenced to probation in April 2022 under the Youthful Offender Act, which can be offered to offenders under 25 with no previous record, and avoided the sex offender registry.
SHOOTINGS AROUND COLLEGE CAMPUSES LEAVE STUDENTS, FAMILIES ON EDGE: 'EVERYONE IS AT RISK'
Three women accused Turner of rape in 2018 and 2019. The case involving his first alleged victim was dropped, and details were never released because Turner and the girl were under 18. 
His second alleged victim, Dallas Stoller, was bullied after coming forward with the accusations and died by suicide at the age of 20. Social media hashtags of #FreeBowen followed her everywhere she went.
REAL-LIFE 'DEVIL MADE ME DO IT' CASE OF ARNE CHEYENNE JOHNSON 'SCARED US S—LESS': LAWYER
He was released from prison Nov. 15, the same day as Stoller's father's birthday and the day after the two-year mark of her death. 
"I think it makes it 1,000 times worse," Dallas' sister, Brette Tabatabai, told Live 5 WCSC last month. "It's a really hard time. It's a time that we're grieving. It's a time that brings up that day, that phone call that I got, the time I'm laying on the ground trying to breathe hearing those words that my sister is gone."
Tabatabai shared disturbing details of her sister's October 2018 attack in an April interview with FITSNews.
"One of her eyes was completely bloodshot from strangulation," she told the local news outlet, which has covered the troubling South Carolina case since the beginning. "Her neck was completely black and blue from being strangled."
POLICE RESCUE WOMAN FROM SERIAL KIDNAPPER IN SHOCKING BODYCAM VIDEO
Turner was charged with first-degree criminal sexual conduct in Stoller's alleged rape, but he was released a month later on $100,000 bond.
While out on bond, he allegedly sexually assaulted 16-year-old Chloe Bess, a pastor's daughter, during a house party in June 2019. 
Bess told the Murdaugh Murders podcast in an interview in April 2022 she "started to feel uncomfortable" when she saw him.
"My dad's a pastor, and his family attended our church, so he was familiar to me. I remember him coming out, and I was asking my friend to come pick me up or when she was coming back," said Bess, who remembers being pulled into a tree line. 
BODYCAM CAPTURES DRAMATIC SHOOT-OUT WITH MAN ACCUSED OF SLAUGHTERING FAMILY BEFORE VANISHING
"There's a truck parked there, and we go behind the truck. The next thing I know I'm on the ground. And he's a lot bigger than me. I only weigh 115 pounds, I'm really tiny. So, there was not much I could do at that moment in time," she said during the emotional interview on the podcast. 
"I remember looking at the stars, that was the main point. And I could feel what was happening, I was aware of what was going on, and I was just petrified.
"I wanted to kick and scream, but I couldn't move, I didn't know what to do. I was looking at the stars, and I'm just like, 'OK, I hope it's at least quick, so I can get up and run away.'"
BOWEN TURNER SPEAKS TO FITSNEWS 
While waiting for the rape case to go to trial, Turner was ordered to serve house arrest with a 7 p.m. curfew, which he ignored, according to court documents that detailed his movements based on his ankle monitor. 
Between Nov. 3, 2021 and Feb. 25, 2022, he played golf 19 times, visited friends, went shopping, went to eat and even left the state, law enforcement said in the documents.
None of the alleged rapes went to trial.
ACCUSED SOUTH CAROLINA RAPIST'S INNER CIRCLE ASKED ALLEGED VICTIM'S FAMILY TO STOP CHATTER ABOUT CASE: SISTER
Stoller's case was dropped because she died, and Bess's case was reduced to assault. Turner was sentenced to probation as part of the sweetheart plea deal in April 2022.
Stoller's sister told Fox News Digital in May 2022 the prosecutor "dropped Dallas' case because they said that she was not here to testify that it was not consensual.
"Even though they had written statements. They had a witness statement. They had physical evidence, everything they need."
A month after his sentencing in July 2022, Turner was arrested again on minor charges, including disorderly conduct, possession of alcohol by a minor and threatening a public employee. 
While being booked in Orangeburg County, South Carolina, jail, he allegedly fought the facility's COVID protocols and told a deputy, "If you try to put that mask on me, I will bite your f—ing finger off."
CLICK HERE FOR MORE TRUE CRIME FROM FOX NEWS
That's when he was finally thrown in prison. He spent 16 months in Turbeville Correctional Institution. 
"The Bowen Turner case demonstrates, yet again, how the criminal legal system can fail victims and survivors of sexual assault," Sara Barber, the executive director of the South Carolina Coalition Against Domestic Violence and Sexual Assault, said in a May 2022 statement.
Turner will be required to complete a year of community service and meet with an intensive supervision officer every week to ensure he's abiding by the conditions of his release, Fox Carolina reported. 
Turner is under intensive supervision in Orangeburg County, according to prison records reviewed by the local news outlet. 
Read the full article from Here

Widower of 73-year-old New Orleans woman who was dragged, killed by carjacking teens sues their parents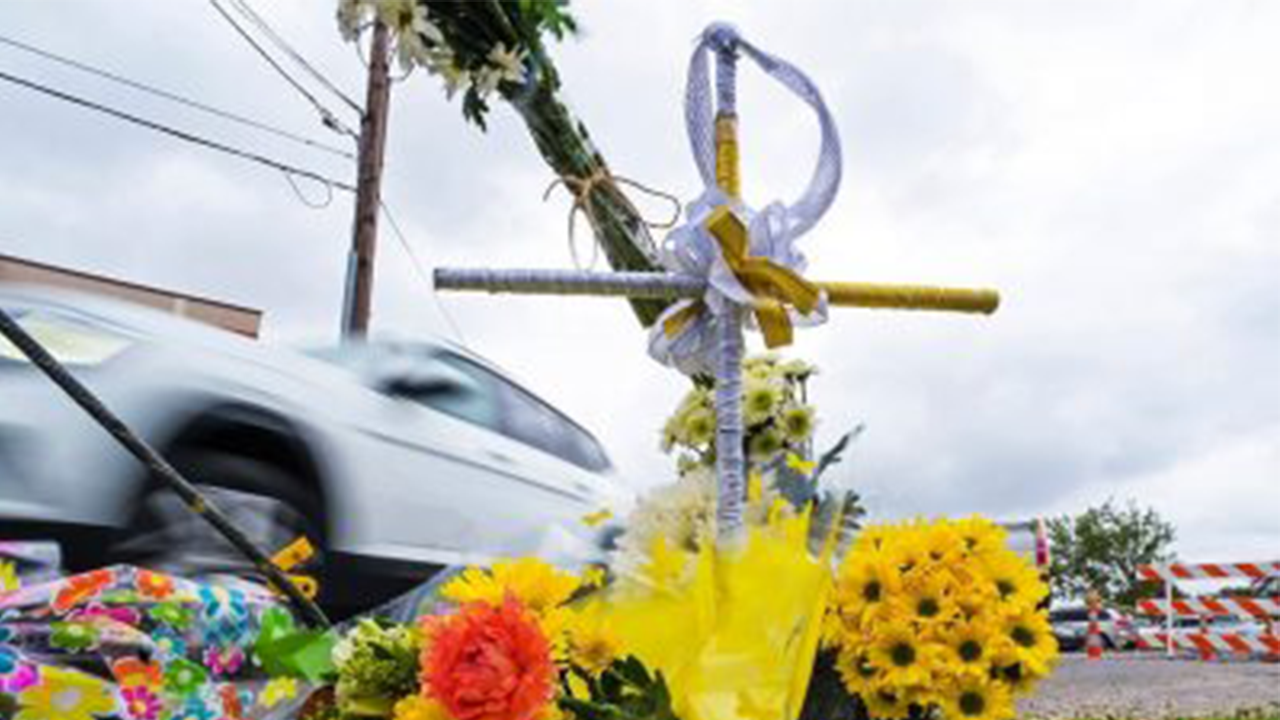 The widower of the 73-year-old woman who was killed in a deadly carjacking last year in New Orleans, is suing the parents of the teenagers responsible for the victim's death.
Linda Frickey was killed during a March 2022 carjacking after four teenagers dragged the woman behind her own vehicle, severing her arm. An 18-year-old man was convicted of second-degree murder and three girls aged 15 to 17 pleaded guilty to manslaughter in connection with the fatal carjacking.
The teenagers sped away with Ms. Frickey in the car, trapped by her seatbelt, until one of her arms was severed. She succumbed to her injuries a short time later.
NEW ORLEANS TEENS PLEAD GUILTY IN CARJACKING, DRAGGING DEATH OF WOMAN, GET 20 YEARS
Now, Rickey Frickey is seeking $50,000 in damages for his wife's brutal death, loss of income and emotional distress, according to The Times-Picayune.
Mr. Frickey's sister, Kathy Richard, told nola.com that her brother is planning to file the civil lawsuit against the parents to show that parents have accountability over their children and to "bring awareness to the public that if your children commit crimes, you are liable."
The lawsuit was originally brought in March but was delayed until after the criminal case of the teens concluded. The final conviction among the teenagers, 18-year-old John Honore, was handed down earlier this week, and could face up to life in prison after he is sentenced in January. The three girls — Briniyah Baker, Lenyra Theophile and Mar'Qel Curtis — pleaded guilty last week and were sentenced to 20 years in prison.
NEW ORLEANS-AREA WOMAN, 73, DRAGGED TO DEATH DURING CARJACKING, FOUR TEENS ARRESTED, COPS SAY
The victim was dragged more than 200 yards during the violent carjacking in which a victim recalled on the witness stand in Honore's trial that Mrs. Frickey was "skinned alive" and "tortured," according to WVUE. The prosecution said video evidence shows Honore carrying out the vicious killing even as Mrs. Frickey, tethered by a seatbelt, pleaded for her life.
"The defendant, after pepper spraying her, grabs her, pulls her out of her car, puts heel to her face, stomps her on the head, gets on top, punches her, gets into the driver seat and you will see decisions made that ended Frickey's life," prosecutors said during the trial. "She was screaming and pleading for him to stop. [The defendant] dragged her over 700 feet – or two football fields."
Read the full article from Here
DeSantis says Newsom is 'obviously preparing' to run for president after 'Hannity' debate
Florida Gov. Ron DeSantis on Saturday said that California Gov. Gavin Newsom, with whom he engaged in a feisty debate on "Hannity" this week, is "obviously preparing" to run for president — despite denials from his Democrat rival.
DeSantis was in Sioux City, Iowa and took aim at what he said were the "failed" policies in the liberal California state, as he had done at the televised debate between him and Newsom on Thursday night.
"It's the policies. It's the policies that are driving people out. This is ultimately the choice for the country: Are we going to embrace freedom like Florida has or are we going to embrace failure? The same policies that have failed in Illinois and California and New York aren't all of a sudden going to work well nationally," he said.
NEWSOM, DESANTIS DEBATE GETS HEATED OVER COVID, TAX POLICIES 
"What they've done in California is the petri dish for what I think the Democrats would want to do nationally," he said, before speculating as to which potential president that would be under.
"Maybe that's a [President] Biden second term. Maybe that's [Vice-President] Harris, Maybe it's Newsom," he said. "He's obviously preparing to potentially go in. I think America saw, though, that what he's selling is not something that is very appetizing."
LIBERAL COLUMNIST PRAISES 'PATRIOTIC' NEWSOM FOR 'SHADOW CAMPAIGN,' SLAMS DEMOCRATS FOR BACKING BIDEN
Newsom has been the subject of significant speculation about a potential presidential run, but has repeatedly denied that he is gearing up for a White House run. DeSantis, meanwhile, is running for the Republican nomination in 2024, although polls show him significantly behind former President Donald Trump.
Newsom took a jab at DeSantis over his standing in the polls in the debate on Thursday night.
"There are profound differences tonight, and I look forward to engaging them. But there's one thing…that we have in common, is neither of us will be the nominee for our party in 2024," he said.
DeSantis later accused Newsom of wanting to run for president: "You just won't admit it," he said.


Read the full article from Here
Florida man arrested after allegedly stabbing woman several times because 'he wanted to': authorities
A Florida man has been arrested after he allegedly stabbed a woman several times with a knife "because he wanted to" after following her out of a Naples Walgreens, according to the Collier County Sheriff's Office. 
Kenneth Bryan, 34, was charged with aggravated battery with a deadly weapon after Sunday's incident in the Walgreen's parking lot, according to arrest records. 
Shortly after 2 p.m., deputies were called to Walgreens for reports of a woman being stabbed several times with a knife after being followed by a man into the parking lot. 
Authorities told FOX 35 Orlando that the woman noticed Bryan following her, and she tried to speed up to get away, but was unsuccessful. 
FLORIDA WOMAN ATTEMPTED TO EAT COUNTERFEIT CASH AFTER BEING BUSTED FOR WALMART THEFT: REPORT
Bryan allegedly stabbed the woman twice in the back. The victim told officials that she originally thought she was being punched until she saw blood coming from one of the wounds. She was treated on the scene and declined to be transported to the hospital, according to officials.
When questioned by deputies about the motive for the stabbing, Bryan gave a disturbing answer, according to the arrest affidavit. 
FLORIDA WOMAN ALLEGEDLY STABS BOYFRIEND IN EYE WITH RABIES NEEDLES FOR LOOKING AT OTHER WOMEN
"I asked him why he did that. [Bryan] stated, 'Because I wanted to,'" the affidavit said. 
Bryan was placed in police custody and transported to the Naples Jail Center. 
FLORIDA PEST CONTROL WORKER ARRESTED FOR 'DISGUSTING' ACT TOWARD WOMEN, INCLUDING 76-YEAR-OLD: AUTHORITIES
"The safety of our patients, customers and team members is our priority. We are cooperating with law enforcement regarding this incident," a Walgreens spokesperson told Fox News Digital. 
According to jail records, Bryan had several prior arrests, including charges for aggravated battery, aggravated assault and battery dating back to 2014.  
Read the full article from Here