Coast Guard rescues missing sailor adrift in tattered vessel 270 miles off North Carolina coast
An overdue sailor from New Jersey was found alive aboard a tattered vessel adrift nearly 300 miles off the coast of North Carolina on Wednesday.
The sailor had departed from Jersey City, New Jersey, en route to Bermuda but on Nov. 6 lost communication with family members, the U.S. Coast Guard (USCG) said in a news release on Thursday. The family told officials that he was considered overdue as of Tuesday.
The Coast Guard Atlantic Area command center issued an urgent marine message broadcasting a description of the man's boat to other sailors. Cmdr. Wes Geyer, search and rescue mission coordinator, described the search area as "nearly twice the size of Texas" and the seas as "very unforgiving."
A good Samaritan aboard the sailing vessel Time Bandit heard the message and encountered another vessel adrift with tattered sails and a missing boom 270 miles off Hatteras, North Carolina. The vessel matched the description of the overdue mariner's boat, officials said.
TEXAS WOMAN FOUND ALIVE AT BIG BEND NATIONAL PARK A WEEK AFTER SHE WENT MISSING
The good Samaritan was able to communicate with the overdue mariner, though the Coast Guard advised against an at-sea transfer due to sea conditions at the time.
The crew of the Coast Guard Cutter Lawrence Lawson based in Cape May, New Jersey, arrived on scene Wednesday and safely transferred the overdue sailor aboard the vessel in stable condition. The crew reunited the mariner with family Thursday at Coast Guard Training Center Cape May.
"We are pleased that this case resulted in a family reunion," Geyer said.
FAMILY OF AMERICAN WHO VANISHED ON YOGA RETREAT CALLS FELLOW TOURIST'S ACCOUNT 'VERY STRANGE'
Officials did not immediately release the identity of the sailor.
USCG officials urged all mariners to carry a properly registered Emergency Position Indicating Radio Beacon, a device that Geyer said can help pinpoint your exact location should the "unthinkable ever happen." 
CLICK TO GET THE FOX NEWS APP
Other Coast Guard assets involved in the search and rescue operation included an HC-130 Hercules crew and an MH-60 helicopter crew both from Air Station Elizabeth City, North Carolina, and an HC-144 crew from Air Station Cape Cod, Massachusetts.
Read the full article from Here

Georgia's redrawn congressional map nears passage as special redistricting session approaches likely end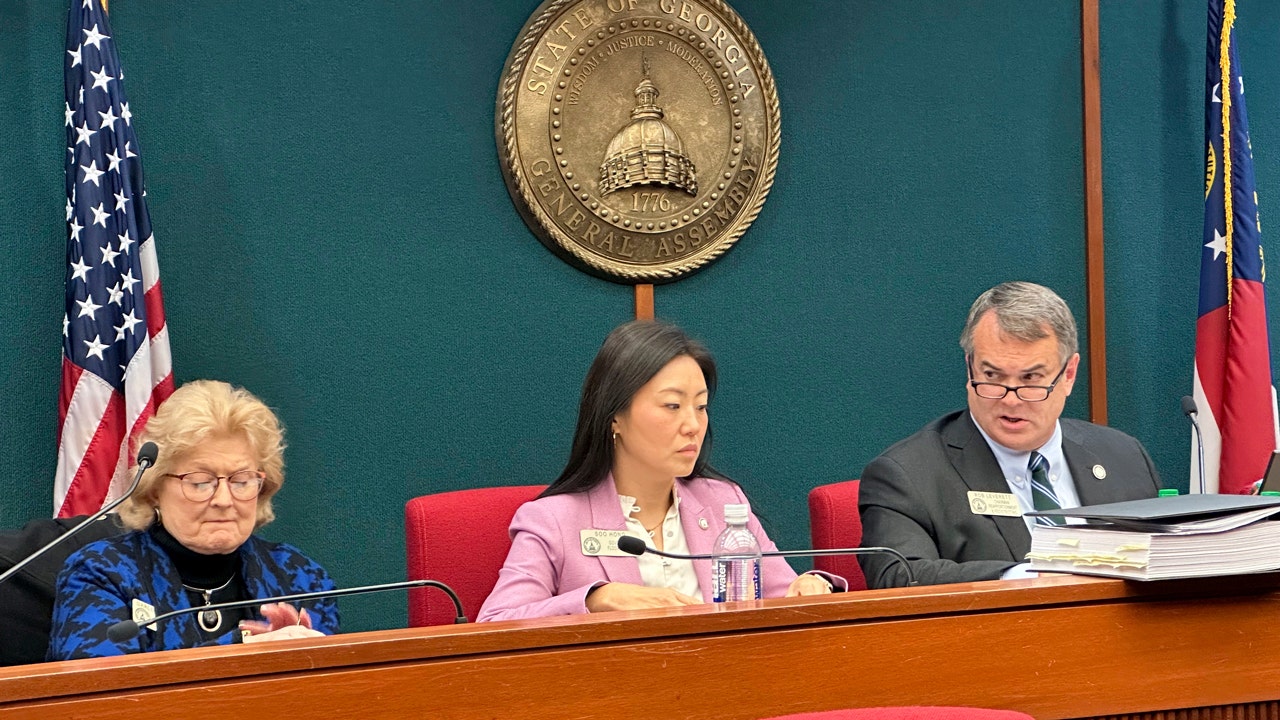 A special session to redraw Georgia's federal and state legislative maps will likely end Thursday after a state House committee advanced a Republican-favored congressional map.
The new congressional map creates a new Black-majority district by rearranging Democratic voting hubs in the Atlanta metropolitan area without disturbing the 9-5 majority held in the state's current congressional delegation.
"Well, I'm optimistic or cautiously optimistic that we've done what the judge wants because we've complied with the text of his order," House Reapportionment and Redistricting Committee Chairman Rob Leverett, a Republican, told the press.
A Georgia special session to redraw congressional and legislative voting district maps is likely to end Thursday after a House committee on Wednesday advanced a Republican-favored congressional map that targets Democratic U.S. Rep. Lucy McBath's current district.
However, the wrangling is unlikely to end there, with those who brought the challenges that overturned the current maps likely to argue in court that Georgia's Republican-controlled General Assembly has violated the federal court order that directed them to produce new maps.
The House Reapportionment and Redistricting Committee, with little debate, voted 9-4 on Wednesday to send the congressional map to the full House for a vote. The plan, which passed the state Senate 33-22 on Tuesday, seeks a wholesale reconfiguration of a suburban Atlanta district now represented by McBath.
GEORGIA REPUBLICANS PUSH FORWARD WITH REDISTRICTING PLANS BY ADVANCING NEW LEGISLATIVE MAPS
Lawmakers were called into special session after U.S. District Judge Steve Jones ruled in October that Georgia's congressional, state Senate and state House maps violate federal law by diluting Black voting power. Jones mandated Black majorities in one additional congressional district, two additional state Senate districts and five additional state House districts. Jones instructed lawmakers to create the new congressional district on metro Atlanta's western side.
Republicans have already given final passage to a new state Senate map likely to retain Republicans' current 33-23 majority in that chamber, and a new House map that could cut the GOP majority there by one or two seats from the current 102-78 margin.
Republicans say the plans meet Jones' requirements to draw more majority-Black districts.
"Well, I'm optimistic or cautiously optimistic that we've done what the judge wants because we've complied with the text of his order," House Reapportionment and Redistricting Committee Chairman Rob Leverett, an Elberton Republican, told reporters after the meeting.
The committee rejected a Democratic proposal that would have likely cut the Republican congressional margin by one seat to 8-6, by forcing Republican U.S. Rep. Andrew Clyde to run against either U.S. Rep. Rich McCormick or U.S. Rep. Mike Collins. They are both Republicans as well.
Democrats say they don't believe Republicans are doing what Jones wanted.
GEORGIA SENATE GOP PROPOSES MAP WITH 2 BLACK-MAJORITY DISTRICTS TO ADDRESS VOTE DILUTION CONCERNS
"They're still looking for power and not progress in the state of Georgia," said House Minority Leader James Beverly, a Macon Democrat.
The GOP congressional map creates a new majority-Black district in parts of Fulton, Douglas, Cobb and Fayette counties on Atlanta's west side. But instead of targeting a Republican, it shifts McBath's current district into a district tailored for McCormick, stretching from Atlanta's northern suburbs into its heavily Republican northern mountains.
It's the second time in two years that Republicans have targeted McBath, a gun control activist. McBath, who is Black, initially won election in a majority-white district in Atlanta's northern suburbs. Georgia Republicans in 2021 took that district, once represented by Republican House Speaker Newt Gingrich, and drew it into much more Republican territory. At the same time, they made another district more Democratic. McBath jumped into that district and beat Democratic incumbent Carolyn Bordeaux in a 2022 primary.
Jones could provide answers to whether he will accept Republican plans in short order. On Wednesday, saying "time is of the essence in this matter," he set a Dec. 20 hearing to consider the legislative maps. If Jones rejects any or all of them, he is likely to appoint a special master to draw maps on behalf of the court.
Read the full article from Here
Florida woman's cold case murder cracked a quarter century later
A suspected serial killer sitting on Florida"s death row has been linked to the cold case killing of a woman whose body was discovered in 1998 by a boater, authorities said Wednesday. 
The Broward County Sheriff's Office said Eileen Truppner was recently identified using DNA evidence. She was found in December 1998 in a grassy area by a boater and was murdered, raped and left for dead, Sheriff Gregory Tony said during a news conference.
"For 20-something years, there has been no closure, no justice for who is now identified as Eileen Truppner, that was our victim," he said. "She is no longer faceless. She is no longer nameless. That is important for us as a community to have that name, and it's important for the family members."
At the time of the discovery, investigators only had a sketch and Truppner's clothing to go off of. After years, the Florida Department of Law Enforcement's genetic genealogy unit helped track down DNA of three of Truppner's sisters.
REAL-LIFE 'DEVIL MADE ME DO IT' CASE OF ARNE CHEYENNE JOHNSON 'SCARED US S—LESS': LAWYER
Truppner moved in the 90s from Puerto Rico to Miami to take English classes, her sister, Nancy Truppner told reporters. She had children but became depressed and lost custody of them, her sister said. Truppner eventually lost touch with everyone around August 1998.  
"She had the first child, and she [suffered from] postpartum depression," Nancy Truppner said. "When the second child, having the child so fast, it was devastating. The depression was worse."
While investigating the case, detectives suspected serial killer Roberto Wagner Fernandes, who was eventually linked to three homicides, Fox Tampa reported. 
However, Truppner's DNA was eventually linked to Lucious Boyd, a suspected serial killer. A grand jury indicted him last week for Truppner's death. He faces charges of first-degree murder and sexual battery. 
Boyd was previously sentenced to death for the killing of 21-year-old Dawnia Dacosta, who was killed about two weeks before Truppner, authorities said. Investigators theorized that Boyd most likely took advantage of Truppner's mental health struggles when he allegedly killed her.
Dacosta had run out of gas on her way home from a midnight church service. She walked to a gas station to fill up a canister when she crossed paths with Boyd who offered to give her a ride. Her body was later found wrapped in sheets and a plastic shower curtain behind a warehouse. 
Boyd is also suspected in several other murders, investigators said. 
"We strongly believe he's a serial killer," one detective said. 
Read the full article from Here
Final version of AP African American studies course ditches CRT, leaves in Kaepernick, Black feminism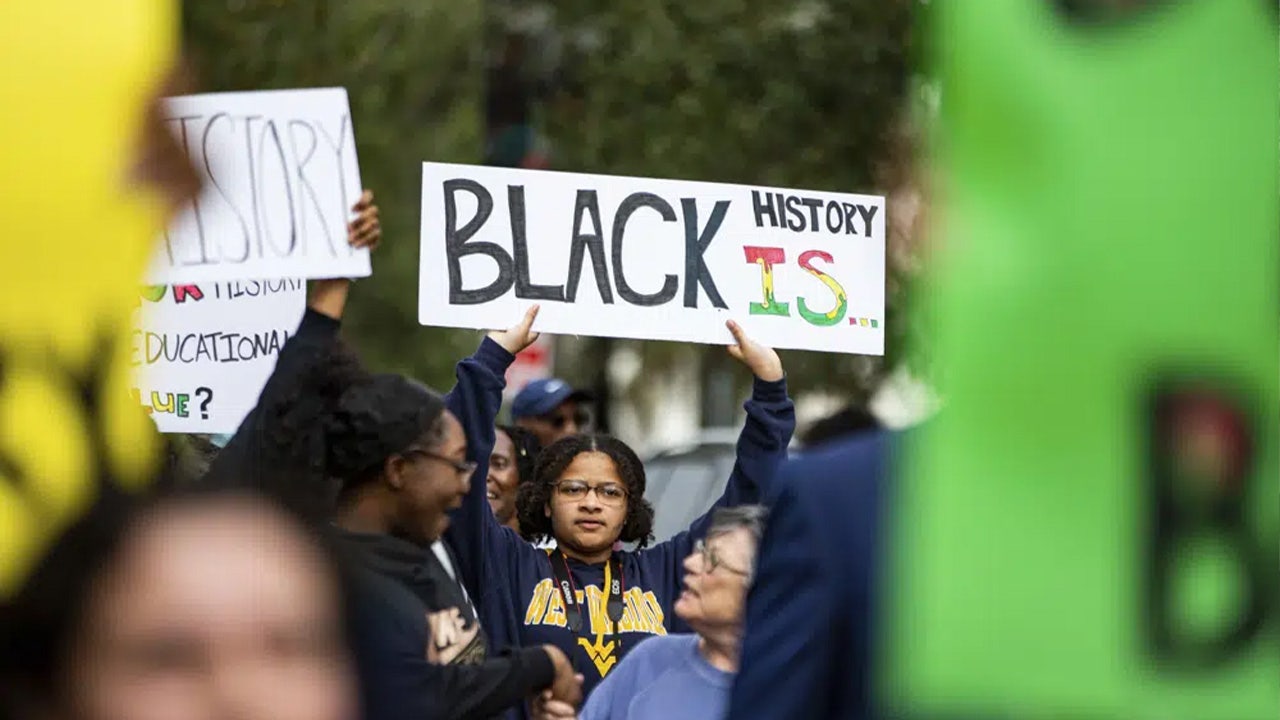 The latest revision of the College Board's controversial AP African American studies course is reportedly ditching the heavy focus on critical race theory and LGBTQ issues but keeping content on Black feminism and former NFL player Colin Kaepernick's anti-police protest.
The final version of the College Board's curriculum for the high school class was unveiled Wednesday following nearly a year of friction between the organization and Florida's Department of Education over what was legally suitable to be taught in state classrooms. 
The original versions of the curriculum contained "woke" subjects that were deemed unfit for instruction in Florida schools.
HARVARD, MIT AND UPENN PRESIDENTS PRESSED ON 'RACE-BASED IDEOLOGY OF THE RADICAL LEFT' AT ANTISEMITISM HEARING
With support from Gov. Ron DeSantis, R-Fla., the state's DOE compelled the College Board to cut much of the content associated with Black Lives Matter, the queer experience and other controversial issues in order for it to be allowed in state classrooms. 
Prior to the revisions, DeSantis mused, "This course on Black history, what's one of the lessons about? Queer theory. Now, who would say that an important part of Black history is queer theory? That is somebody pushing an agenda."
In its statement announcing the revision, the College Board acknowledged the turbulent political process to get the curriculum approved. 
"Amid intense public debate over this course, College Board asked subject-matter experts in the AP Program, scholars, and experienced AP teachers to revisit the course, consider the vast field of African American Studies, and determine the content required for a course reflective of the student experience in an introductory, college-level course," it said. 
According to reports, the recently unveiled final revision does away with portions of its content, including most of its LGBTQ content and all of its lessons on CRT and structural racism.
CHARLAMAGNE THA GOD MOCKS DEMOCRATS FOR TRUMP'S RISE: YOU CALLED EVERY REPUBLICAN BEFORE HIM A FASCIST
However, the course will include what some critics might deem controversial, such as mentions of "systemic oppression" and "systemic marginalization," which are related to CRT.
It also gives educators the option to teach about the Black Lives Matter movement of 2020, the cultural moment that originally inspired the creation of the course.
The course also covers terms like "intersectionality," which describes how the combination of one's race, gender, sexual preference and other identities affect their place in the world.
Other content featured in the course includes lessons on how Black women dealt with sexual violence while enslaved and covers Black athletes, including Kaepernick and his kneeling at NFL games in protest of police brutality against African Americans. 
Lead author and program manager of the course's framework Brandi Waters said in a statement, "This course is a vibrant introduction to a dynamic field that offers a broader perspective. It invites students to develop analytical skills while examining African Americans' wide-ranging experiences, contributions, and creativity, and the impact of the broader African diaspora on the world we live in."
She added, "This is the course I wish I had in high school. I hope every interested student has the opportunity to take it."
DeSantis' office and the College Board have yet to respond for comment on the updated course.
Read the full article from Here