Virginia High School Boys Basketball Schedule, Live Streams in Harrisonburg County Today – November 21
We have high school basketball competition in Harrisonburg County, Virginia today, and information on how to stream these games is available right here.
Follow high school basketball this season on the NFHS Network! Keep tabs on your family or alma mater and tune in!
Harrisonburg County, Virginia High School Boys Basketball Games Today
Fluvanna County High School at Harrisonburg High School
Game Time: 5:30 PM ET on November 21
Location: Harrisonburg, VA
How to Stream: Watch Here
© 2023 Data Skrive. All rights reserved.

Virginia extends contract for state's only privately operated prison
RICHMOND, Va. — Virginia extended its contract to keep Lawrenceville Correctional Center under private management until July 2024, despite efforts by lawmakers and protests by advocacy groups.
Lawrenceville is the state's only privately operated prison. The medium-security facility opened in 1998 and was billed as a way for the state to save money.
The GEO Group, based in Florida, has managed the prison since 2003. Its 15-year contract was set to end in 2018, but it has been extended twice.
Construction and operation costs would be lower than public prisons, said the former state corrections director in 1997, according to archived Richmond-Times Dispatch reports. The director thought the private prison would introduce "an exchange of ideas and friendly competition" to improve public and private facilities.
But in recent years the facility has been criticized for the reported understaffing, building maintenance, drug overdoses, safety issues and violent activity.
Lawrenceville is tied with Nottoway Correctional Center for the second-highest prison population in the state. The prison has 1,536 beds and houses approximately 1,260 people, according to the Virginia Department of Corrections October population report.
"The reason why it has survived so long in this particular form is probably because it allows the state to operate a facility more cheaply than many other facilities," said Chuck Meire, deputy policy director of nonprofit civil and human rights firm JULIAN.
Privately operated prisons are "100%" less ethical and humane than state-run prisons, Meire said.
"You should never have a corporation, whose primary motive is profit, taking over the responsibility of the government to incarcerate people," Meire said.
Democratic politicians and advocacy groups, such as the state American Civil Liberties Union and Virginia Interfaith Center for Public Policy, agree and have introduced legislation and called for change.
Legislators in 2020 proposed folding management of the facility under the state.
VADOC looked at five comparable prisons as part of a requested study in 2020 and found the average cost of incarceration per inmate per day was $76.48. The per day cost was $51.55 at Lawrenceville.
VADOC estimated state operation would push costs up to $67.99 per day per inmate. It would cost the state $38.46 million annually to manage Lawrenceville.
That was $9.3 million more than current management under the GEO Group.
Most of the cost increase was attributed to the need for "adequate relief staffing and to address operational security needs" at Lawrenceville. The VADOC staffing plan would increase the number of correctional officers by nearly 100. Staff would also be paid more at a state rate.
The annual budget for VADOC is currently $1.5 billion.
___
Staffing issues
There were 300 staff employed at Lawrenceville in 1998. The prison was promoted as a way to supply local jobs, according to archived reports.
VADOC deducted $4.3 million in contract breaches due to understaffing since 2018, according to memos obtained by Virginia Mercury. Over $600,000 of those violations were from a lack of medical staff.
VADOC would not say what it considers an adequate staffing ratio when contacted, and said to contact the GEO Group. The GEO Group did not respond to an email or phone call request by time of publication.
However, VADOC noted Lawrenceville had a 40% higher staff-to-inmate ratio than other similarly sized facilities, in its 2020 report. Lack of relief staffing was noted as a significant factor.
Low compensation levels were cited as an obstacle to recruit and retain staff.
"The company has basically demonstrated an incapacity to fully staff their facility," Meire said.
The incarcerated population is impacted by a lack of staffing, according to Shawn Weneta, policy strategist for ACLU Virginia. Weneta was incarcerated for 16 years, with seven spent in Lawrenceville.
"What that also means is the facility can't provide recreation like they're supposed to, they can't provide classes like they're supposed to, they can't provide programs like they're supposed to," Weneta said. "They can't even let people out of their cells because they don't have the staff to supervise people."
___
Drug overdoses
The prison had the highest number of suspected and confirmed overdoses in the state prison system in 2022, accounting for 28%, according to a records request filed by CBS 6 WTVR-TV.
Twelve inmates died in fiscal year 2022, according to the news report. Drugs are smuggled in through various methods and people, including visitors and staff, according to the GEO Group senior vice-president James Black. People have been arrested attempting to smuggle in drugs and phones by drone.
"The Virginia Department of Corrections is laser-focused on preventing drugs and contraband from entering all of its facilities and will punish those caught smuggling into facilities to the fullest extent of the law," stated Kyle Gibson, VADOC director of communications, in an email statement.
Staff could be tempted to smuggle in drugs or look the other way through bribery, the Virginia Interfaith Center for Public Policy stated in its report last year on conditions at the prison.
People die in prison while serving their sentence, but they weren't sentenced to die, Weneta said.
"Staff is bringing in lethal drugs that are killing dozens of people in our prisons," Weneta said. "It's tragic and the public should care about it and we should be paying more attention to it and we should be doing things to address it."
___
Violence and deferred maintenance
There is a history of violence and injuries to the people incarcerated in the facility, though these issues persist at state-run facilities as well. There have been at least three incidents requiring hospitalization since August, including one where a prisoner was stabbed.
The GEO Group has revealed few details of the incidents to the media, and told ABC 8 WRIC-TV they take the incidents "with the utmost seriousness" and would continue to work diligently with VADOC.
VADOC also reported if the state assumed management, it would need to address the issue of at least $10 million in estimated deferred maintenance and capital repairs. Security electronics, communication, and camera systems also need "significant attention."
The facility replaced the wooden doors this year because it found that they did not properly contain the population, according to the Richmond Times-Dispatch.
The facility is "falling apart," Weneta said, with sewage coming up through the floor and issues with air conditioning.
___
Failed attempts
The General Assembly has knocked down attempts to de-privatize the management of Lawrenceville.
Sen. Adam Ebbin, D-Alexandria, introduced measures in 2020 and 2021 to prevent the state from using a private contract.
The bills failed to advance out of Democratic-led Senate committees. Of the 14 senators on the committee, all 11 who voted against the 2021 bill received campaign donations from the GEO Group between 2020-22.
The managing group donated $139,250, mostly split between parties, in the past three years that conversation ramped up around private management of the facility, according to campaign donations on the Virginia Public Access Project.
Sen. Barbara Favola D-Arlington, who voted in support of Ebbin's bill, would either like to see heavy regulations on Lawrenceville or have the facility completely taken back by the state.
"If we're going to do it, I would like to have a fair amount of regulations to sort of ensure quality, but I am in the corner of having the state operate the [prisons] rather than trying to improve a private sector model," Favola said.
Ebbin is still sorting out which bills he will file in the upcoming session, he said.
Lawmakers passed a budget in September that will fund $250,000 for a VADOC ombudsman. The person in this role will provide information to incarcerated people, family members and VADOC employees. They will also monitor conditions and make facility recommendations, among other responsibilities.
The budget also created a Corrections Oversight Committee with 13 members, that will include legislators and governor appointees. Two formerly incarcerated people will be appointed, along with a representative from a nonprofit group that advocates for prisoners.
___
National Trends
A lack of funds and overcrowding led to the start of prison privatization in the 1980s, according to the U.S. Department of Justice. Privatization took off fairly quickly after that. The number of people incarcerated in private prisons worldwide in 1987 was 3,100. Eleven years later, the number had risen to 132,000.
The GEO Group is one of the largest private prison management companies in the nation. It also manages facilities in South Africa and Australia.
The number of privately operated prisons has increased in the U.S. but not at the previous pace. The private prison population across the country increased overall by 10% from 2000-21, according to the Sentencing Project.
Twenty-seven U.S. states use private prisons.
Arizona, Indiana, Ohio, North Dakota and Florida are the top five states where the private prison population increased in two decades. Arizona's increased by 415%, according to data from the Sentencing Project.
The use of private prisons is inconsistent from state to state. Montana holds nearly half of their incarcerated people in private prisons.
Virginia's private prison population size is just over 5% of overall incarcerated people in the state.
Capital News Service is a program of Virginia Commonwealth University's Robertson School of Media and Culture. Students in the program provide state government coverage for a variety of media outlets in Virginia.
Man believed to have fired shots at officers before a Virginia house exploded is dead, police say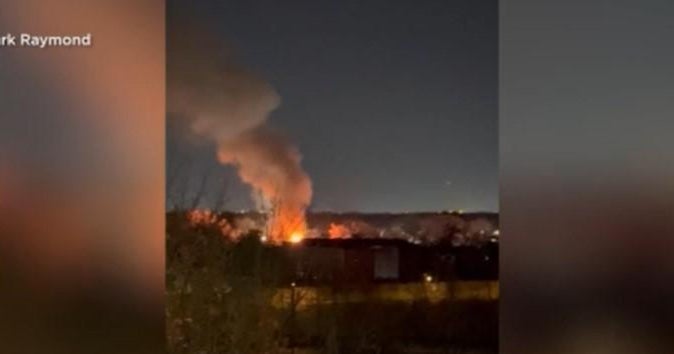 ARLINGTON, Va. (AP) — The suspect who fired at officers from a duplex in an Arlington, Virginia, neighborhood before the home exploded on Monday night is presumed dead, according to authorities.
Fifty-six-year-old James Yoo was identified by Arlington County Police Chief Andy Penn at a press conference Tuesday as the the owner of the duplex and the individual whose actions brought them to the home after firing a "flare-type gun" from inside the house more than 30 times. Penn said police responded to the house at about 4:45 p.m. Monday after reports of shots fired. After attempts to communicate with Yoo were unsuccessful, police obtained a search warrant.
As officers tried to enter the home, multiple gunshots were fired from within the house, Penn said. Soon after, the house exploded, Penn said.
The officers escaped serious injury but it was unclear what happened to the suspect who was inside when the building was leveled, Arlington County, Virginia, police spokesperson Ashley Savage said.
Officers went to the home about 4:45 p.m. after receiving reports of shots fired. The preliminary investigation showed that a suspect discharged the flare gun from inside his home, but no property damage or injuries were reported, police said in a statement.
While police investigated, they obtained a search warrant for the home and tried to make contact with the suspect by telephone and loudspeakers, but he remained inside without responding, police said.
As officers tried to execute the warrant, police said the suspect discharged several rounds from what is believed to be a firearm inside the home and around 8:30 p.m. there was an explosion, shooting flames and debris into the air. An investigation into the circumstances of the explosion is ongoing, police said.
Three officers reported minor injuries in the house explosion, but no one was taken to the hospital. Savage said police don't have any evidence that others were in the duplex but can't rule out the possibility.
On Tuesday, officers wearing ATF jackets combed a nearby street looking through papers scattered in the debris field. Junk mail carrying the name and address of the home that exploded were visible on the street.
The White House was monitoring developments with the house explosion, a spokeswoman said.
"Our thoughts are with the police officers that were injured in that explosion," Olivia Dalton, the White House principal deputy press secretary, told reporters on Air Force One on Tuesday. "We're grateful to law enforcement that handled that situation very swiftly. I can tell you the ATF is assisting with the local law enforcement investigation into that matter but beyond that I would just refer you to Arlington Police Department."
Carla Rodriguez of South Arlington said she could hear the explosion more than 2 miles (3.2 kilometers) away and came to the scene but police kept onlookers blocks away.
"I actually thought a plane exploded," she said.
Bob Maynes thought maybe a tree had fallen on his house when he heard the explosion.
"I was sitting in my living room watching television and the whole house shook," Maynes said. "It wasn't an earthquake kind of tremor, but the whole house shook."
Arlington is located across the Potomac River from Washington, D.C. The explosion occurred in Bluemont, a neighborhood in north Arlington where many of the homes are duplexes.
Fire officials do not know the cause of the explosion, said Capt. Nate Hiner, a spokesperson for the Arlington Fire Department.
The Bureau of Alcohol, Tobacco, Firearms and Explosives said federal agents and federal fire investigators were at the scene and assisting in the investigation.
Pilot killed in small plane crash in Virginia identified as local Army veteran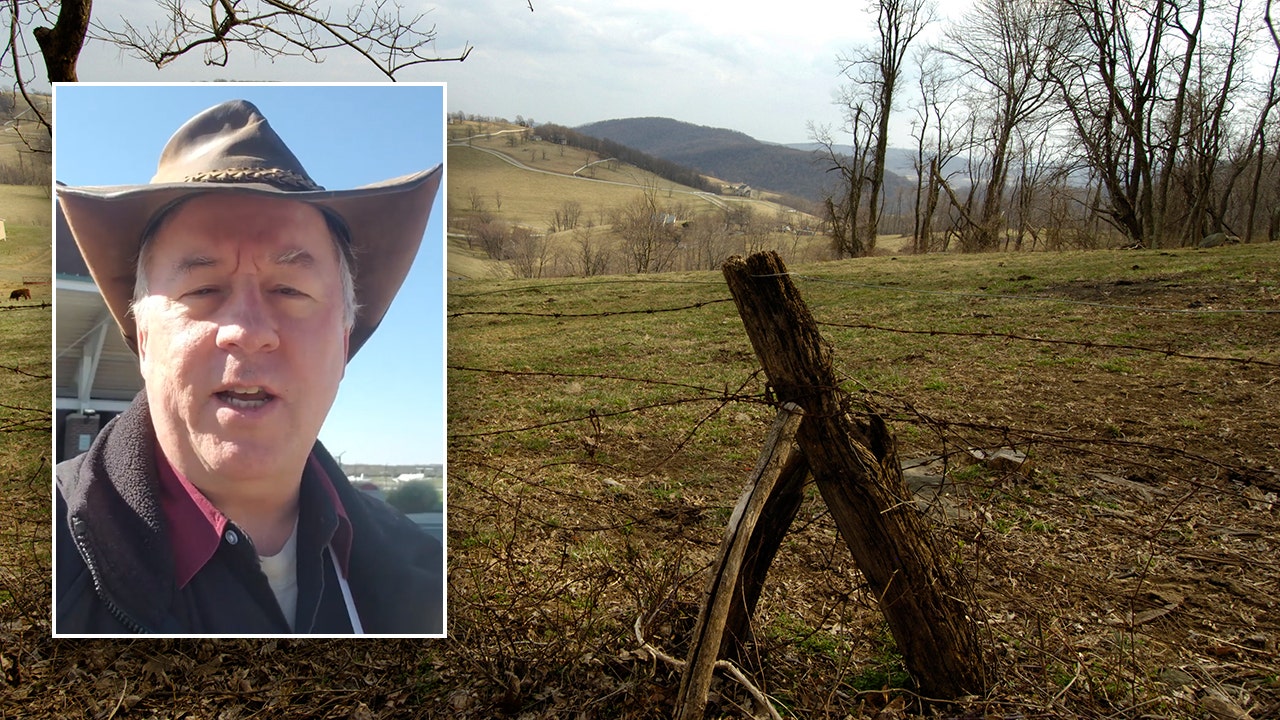 Authorities in Virginia identified a local Army veteran as the pilot and sole occupant of a fatal plane crash in Fauquier County over the weekend. 
Virginia State Police said Simmie Adams, 62, of Bealeton, Virginia, was piloting a 1975 Beechcraft plane and was in the processing of landing at the nearby Warrenton-Fauquier airport at around 4 p.m. Sunday when the aircraft collided with several trees, causing it to crash into a remote area, FOX 5 Washington, D.C. reported. He was an Army veteran of 21 years.
The National Transportation Safety Board (NTSB) said the crashed aircraft was a single engine Beech C23 plane, according to WTOP. 
Authorities said the plane was ultimately found at the intersection of Midland and Ebenezer Church Roads, about three-quarters of a mile southeast of the airport. Upon crashing, the plane quickly caught fire and was swiftly engulfed in flames. Adams died at the scene, officials said.
VIRGINIA HOME EXPLODES AFTER BARRICADED SUSPECT FIRES FLARE GUN, FIREARM WHILE POLICE ATTEMPT SEARCH
Photos taken at the scene of the scratch show the white and green plane in separate pieces. The tail was mostly intact, except for sizable indentations and apparent burn marks covering the middle and front sections.
Crime scene investigation tape was wrapped around the wooden area where the plane landed, just adjacent to an open field.
The Warrenton-Fauquier Airport is located just north of Culpeper and Fredericksburg, and just south of Warrenton and Manassas. 
GLENN YOUNGKIN BLASTS VIRGINIA ARTS EVENT CANCELING HANUKKAH CELEBRATION: 'ABSURD AND ANTISEMITIC'
The NTSB is investigating the cause of the crash and did not say the origin of the plane or if the Warrenton-Fauquier Airport was its intended destination.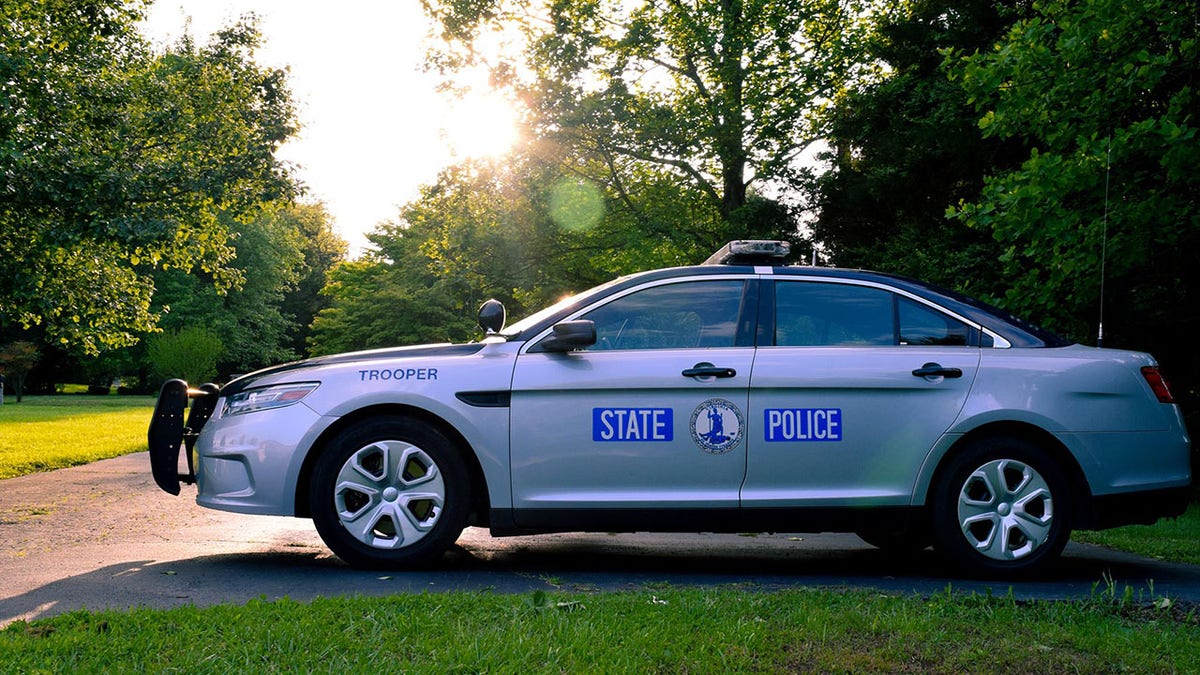 Chad Casto, CEO of DarkStar Intelligence, told FOX 5 that he worked with Adams and that his death hit home for his team. 
CLICK HERE TO GET THE FOX NEWS 
"He lived a life of service. Non-commissioned officer working with special operations," Casto said. "Then he went into the adult-learning realm, as well as coaching trying to help people get better, both in their personal lives and professionally."
According to a LinkedIn account apparently belonging to Adams, he was issued a private pilot license with Instrument Rating in Sept. 2018.
Officials said no one on the ground was injured as a result of the crash.