Fields guides South Carolina State to 44-17 rout of Norfolk State
NORFOLK, Va. — Corey Fields Jr. threw two touchdown passes and ran for a score to propel South Carolina State to a 44-17 victory over Norfolk State on Saturday in a regular-season finale.
Grandin Wilcox kicked a 33-yard field goal on the opening possession for Norfolk State (3-8, 1-4 Mid-Eastern Athletic Conference). South Carolina State (5-6, 3-2) scored the next 34 points.
Josh Shaw ran eight yards for a touchdown to give the Bulldogs the lead for good with 3:57 left in the first quarter. TJ Smith added a 21-yard scoring run in the second quarter for a 14-3 lead at halftime.
South Carolina State blew the game open with touchdowns on five straight possessions in the second half. Fields had a direct hand in the first three scores — sandwiching touchdown passes to Jordan Smith covering 24 and 22 yards around a 6-yard scoring run and the Bulldogs led 34-3.
Fields totaled 115 yards on 9-of-11 passing. Smith finished with 86 yards on 13 carries. He scored from a yard out in the fourth quarter.
Cameron Sapp completed 9 of 17 passes for 174 yards. He threw a 5-yard touchdown pass to X'Zavion Evans but was intercepted twice. Nolan James scored on a 19-yard fourth-quarter run.
South Carolina State finished with 305 yards rushing on 49 carries. Norfolk State rushed 34 times for 57 yards.
___
Get alerts on the latest AP Top 25 poll throughout the season. Sign up here

Grieving South Carolina groom whose bride killed hours after wedding battles mother-in-law over estate: report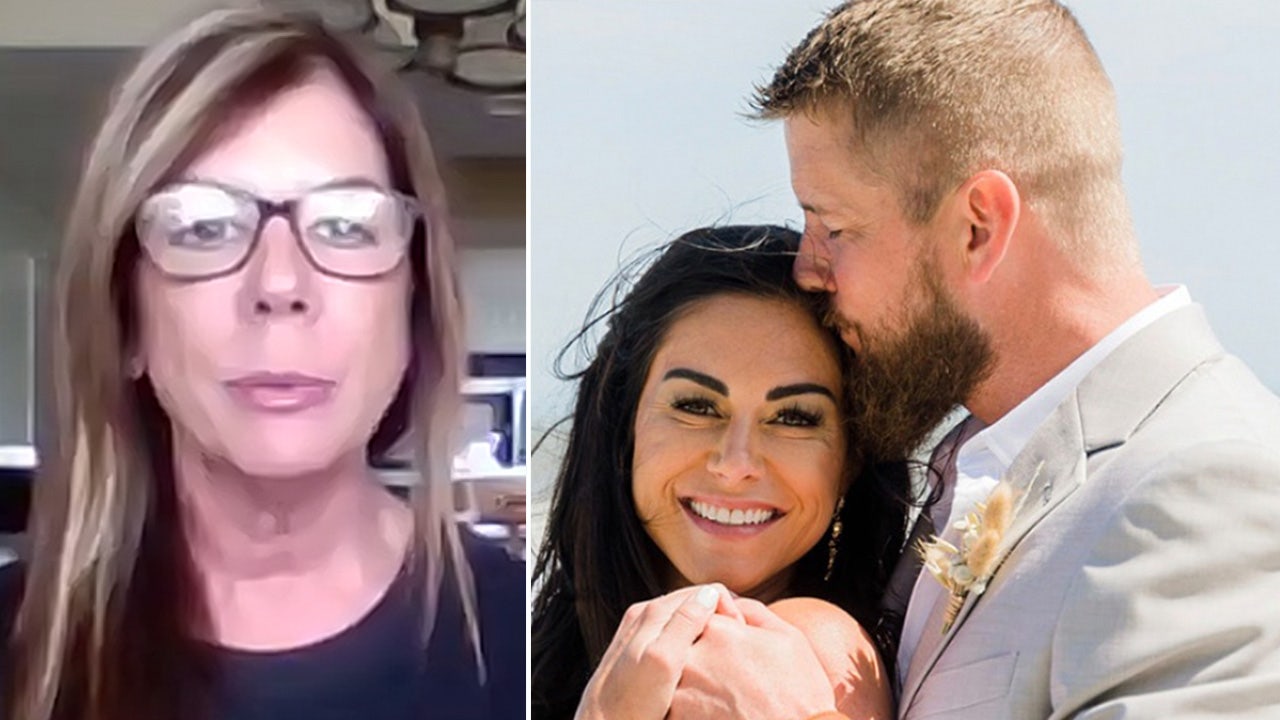 The groom whose bride was killed by a South Carolina suspected drunken driver on their wedding night is now embattled in a legal fight with his mother-in-law over control of his deceased wife's estate.  
Lisa Miller, mother of 34-year-old Samantha Miller, is even contesting the hours-old marriage between her daughter and Aric Hutchinson, the Post and Courier reported. The bride was killed in April when their golf cart was struck as they left their Folly Beach wedding reception. 
Jamie Lee Komoroski, 25, of New Jersey, told police she drank a shot of tequila and one beer about an hour before the horrifying April 28 collision. Komoroski allegedly slammed her gray Toyota rental into the couple's golf cart while traveling 65 mph – twice the legal limit on the island near Charleston.
MOTHER OF SOUTH CAROLINA BRIDE KILLED IN WEDDING CRASH LASHES OUT AT ACCUSED DRUNK DRIVER
Months after the tragedy, Lisa Miller filed a petition to remove Hutchinson as the personal representative of her daughter's estate. She claims her daughter would have wanted her to get a share of the inheritance. 
"Aric and I agreed several times that Sam would want us to do everything together given we're the two most important people in her life," she told the newspaper. "I never wanted to challenge the validity of the marriage. I never wanted to dishonor Sam. But I feel like Aric is dishonoring my daughter in going against her wishes."
Hutchinson's attorney told the paper that his client has been "more than generous" with his mother-in-law. 
SOUTH CAROLINA GROOM PLANNING BRIDE'S FUNERAL AFTER TRAGIC WEDDING DAY CRASH
"She has repaid him by threatening to bring a frivolous challenge to the validity of his marriage to Sam," attorney Patrick Wooten, said. "One would hope that Ms. Miller would have too much respect for her own daughter to do that."
After praising her son-in-law following her daughter's death, Miller said she was alarmed at the speed with which Hutchison moved to cash in on the tragedy, the report said. 
His lawyers said he has offered Miller half of any recovery in a wrongful death lawsuit if she stopped challenging the validity of the marriage. 
"Aric has made this settlement offer not because Lisa Miller had a valid legal claim — she does not — but rather because he is a generous person and, of course, would prefer to avoid painful, public litigation over the validity of his marriage to Sam," Wooten said.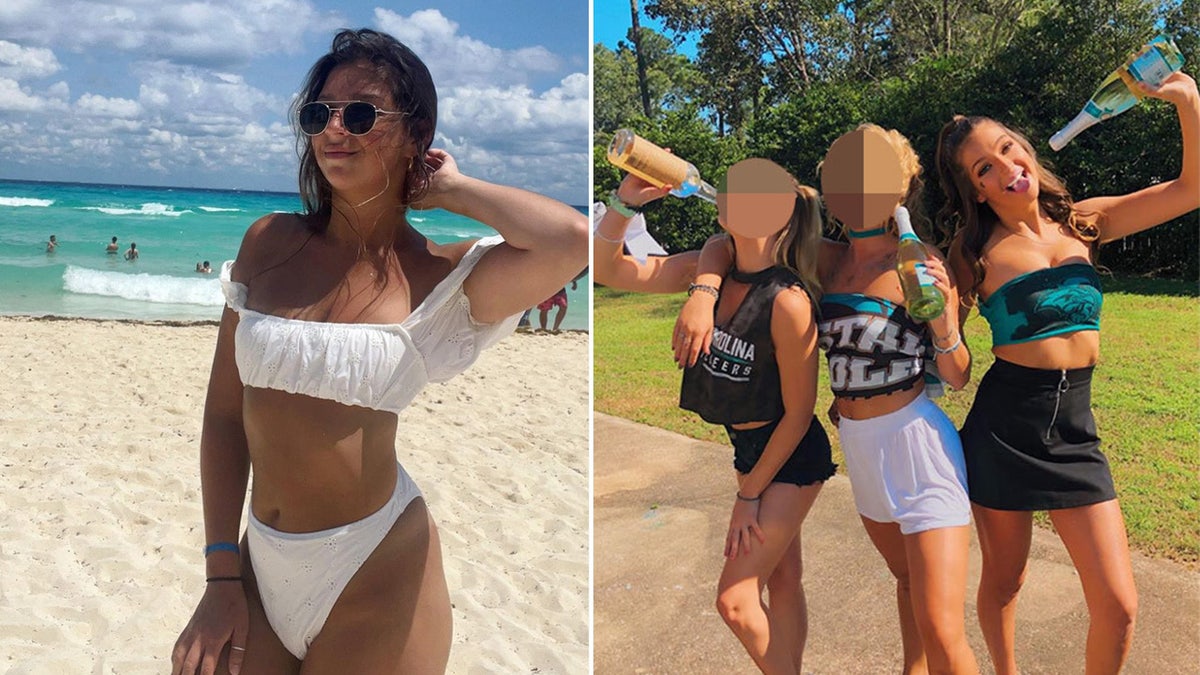 CLICK HERE TO GET THE FOX NEWS APP
Miller's attorney, Jerry Meechan, said her "main reason to intervene is to protect the Estate of Samantha Miller and all of its rightful heirs. There is no reason to rush the process and cloak [it] in secrecy," he claimed. "This was a money grab from minute one."
Komoroski is charged with reckless vehicular homicide and three counts of felony driving under the influence. A wrongful death lawsuit names her and four bars accused of over-serving Komoroski on the night she allegedly drove drunk.
Fox News Digital's Rebecca Rosenberg contributed to this report. 
Vulcan's Hill addresses the industry in South Carolina
Vulcan Materials chairman and CEO Tom Hill delivered a keynote address Tuesday at the South Carolina Aggregates Association (SCAA) Workshop & Exhibition in Columbia, South Carolina, touching on the state of various components of the aggregate industry.
Hill offered insights on construction markets, the workforce, safety and AI while offering an assessment of South Carolina as a place to do business.
"If you look at what's going on in South Carolina from a DOT (department of transportation) perspective, it's going to be an exciting seven years," says Hill, whose company operates 18 facilities in South Carolina. "Everybody says: 'Well, IIIJA (the Infrastructure Investment & Jobs Act) is a five-year bill and it started two years ago.' Yeah, but I will tell you it takes two years to get that money elected and [to] put it to work."
According to Hill, South Carolina is expected to receive $3.2 billion of the federal funding IIJA puts out.
"We're just on the verge of seeing that IIJA money go to work," Hill says. "When you couple that with your local funding, it's going to be a pretty good future."
Funding isn't the only factor working in South Carolina's favor, he adds, as the state is now one of the fastest growing in the nation.
"You're growing faster than Georgia – and with Atlanta that's saying something," Hill says. "And you're growing faster than Tennessee – and with what's going on in Nashville [that] is saying something. So, your future is pretty exciting."
And, as Hill describes, population growth is ultimately what drives demand for aggregates.
"If you look at this from Vulcan's perspective – and South Carolina fits this – we have the right products, which is aggregates," Hill says. "We have the right markets, which is growing population – population growth from both a private perspective and from a public perspective."
On the workforce
The workforce, which was an SCAA Workshop & Exhibition focus earlier Tuesday during a panel discussion Martin Marietta's Jim Thompson moderated, was also on Hill's mind during his keynote.
Specifically, Hill explained how young people who choose a career in aggregates have an opportunity to be an entrepreneur at an early age.
"Where else can you run an operation independently in your late 20s and manage a dozen or two dozen people to keep it running yourself?" Hill says. "What that makes you is you own that business like that."
When later asked about the industry's workforce challenge during a Q&A with the audience, Hill offered several pieces of advice.
"We've got to attract young people to this business," Hill says. "We need to spend the time and explain to them what to expect when they start this job."
Additionally, Hill says producers must make employees feel like they're part of a team when they go to work.
"Everybody wants to be part of something that's bigger than themselves and win," Hill says.
Hill argues producers must also provide pathways for employees to grow.
"We've got to invest the time in our young people, make them feel a part of it, make them feel successful, give them an opportunity to learn and a path to success," Hill says. "The last one I will tell you is … pay them. That's the simplest of all the things."
On safety
Another audience question shifted Hill's commentary to safety when asked about the things that keep him up at night.
"[It's] safety," Hill says. "That hasn't changed in 40 years. We've come a long way as an industry, but the mining business still very much has inherent risks."
2022 SCAA Workshop & Exhibition recap
&laquo Prev Page 1 2 Next Page &raquo
South Carolina High School Boys Basketball Schedule, Live Streams in Lancaster County Today – December 5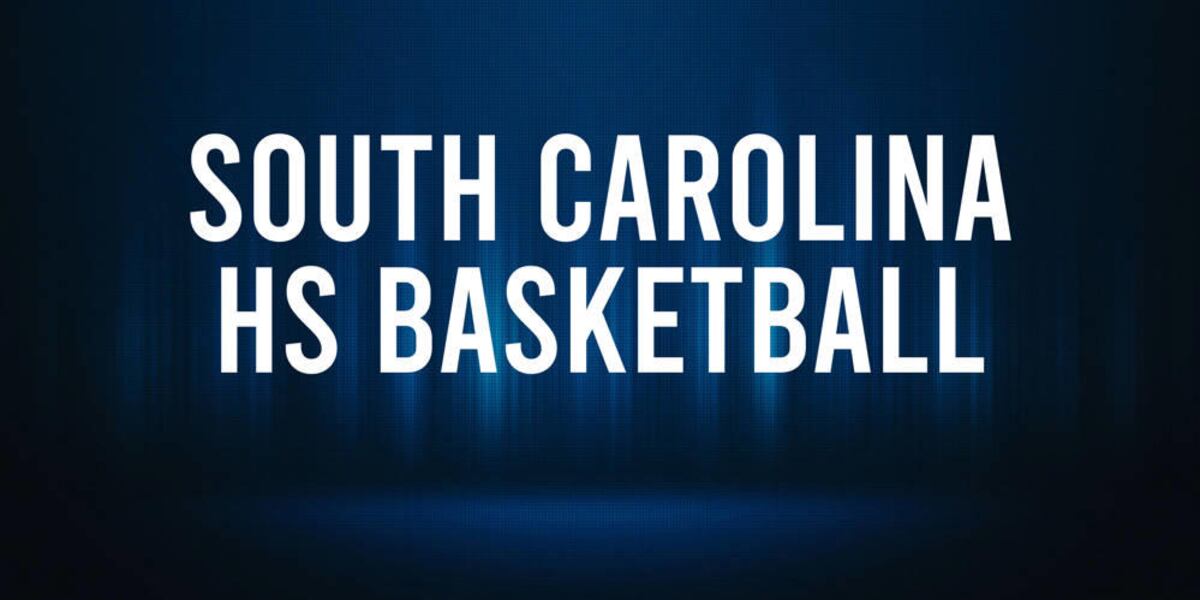 High school basketball competition in Lancaster County, South Carolina is happening today, and info on these games is available here, if you're looking for how to watch them.
Follow high school basketball this season on the NFHS Network! Keep tabs on your family or alma mater and tune in!
Lancaster County, South Carolina High School Boys Basketball Games Today
Fort Mill High School at Lancaster High School
Game Time: 7:45 PM ET on December 5
Location: Lancaster, SC
How to Stream: Watch Here
Parkwood High School at Indian Land High School
Game Time: 7:45 PM ET on December 5
Location: Lancaster, SC
How to Stream: Watch Here
© 2023 Data Skrive. All rights reserved.