North Carolina Governor expands State of Emergency in response to ongoing wildfires
RALEIGH, N.C. (FOX Carolina) – North Carolina Governor Roy Cooper announced that he extended a State of Emergency declared earlier this month in response to the wildfires impacting Western North Carolina.
"I am grateful for the firefighters and first responders who continue to work tirelessly to combat the fires in the western part of our state," said Governor Cooper. "We remain in touch with local officials to provide assistance where necessary and address the health and safety risks posed by these fires."
The State of Emergency was first declared on November 8. Officials explained that the State of Emergency was also in response to the drought conditions and elevated fire risk throughout the state.
"The expanded state of emergency will continue to extend support to local jurisdictions and partner agencies impacted by the ongoing wildfires with the resources they need," said Will Ray, Director of North Carolina Emergency Management. "We ask that all North Carolinians do their part by following guidance from North Carolina Forest Service and public safety officials for wildfire safety, especially while these drought conditions continue. If we all do our part to prevent wildfires, and other preventable disasters, we will be protecting our communities and the first responders who work in them."
According to officials, Cooper's new Executive Order will expand the State of Emergency to include Anson, Caswell, Davidson, Davie, Forsyth, Guilford, Montgomery, Moore, Randolph, Richmond, Rockingham, Scotland, Stanly, Stokes, Surry and Yadkin counties. They added that the Executive Order will help coordinate and support the emergency response operations happening among organizations in North Carolina.
The State of Emergency already covers Alexander, Alleghany, Ashe, Avery, Buncombe, Burke, Cabarrus, Caldwell, Catawba, Cherokee, Clay, Cleveland, Gaston, Graham, Haywood, Henderson, Iredell, Jackson, Lincoln, Macon, Madison, McDowell, Mecklenburg, Mitchell, Polk, Rowan, Rutherford, Swain, Transylvania, Union, Watauga, Wilkes and Yancey counties as well as tribal lands in the State of North Carolina held by the Eastern Band of Cherokee Indians.
Stay with us as we continue to follow this story.
Copyright 2023 WHNS. All rights reserved.

Pearl PD: Officer taken to hospital after crash during pursuit involving juveniles from North Carolina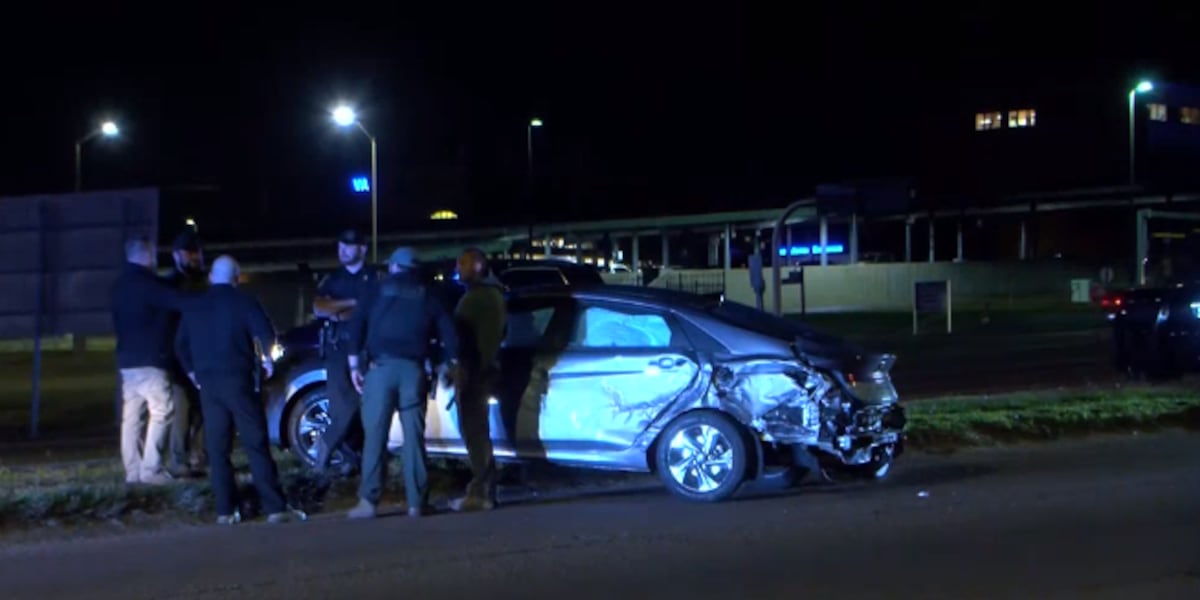 JACKSON, Miss. (WLBT) – Pearl Police have released more information regarding the police pursuit that ended in a multi-vehicle crash in front of Children's of Mississippi on Woodrow Wilson Avenue.
The chase began in Pearl on Interstate 20 westbound Thursday night after units with Pearl Police scanned a license plate and confirmed that the suspect vehicle was occupied with a "kidnapping victim."
According to Pearl Communications Director Frank Hutton, the suspect vehicle was carrying missing juveniles from North Carolina.
Pearl Police spotted the suspect vehicle near Airport Road and when officers approached the suspect vehicle, it led police on a chase.
Hutton said the suspect led officers on a chase into the city limits of Jackson where a Pearl Police cruiser crashed on Interstate 55 at the Waterworks Curve. The officer received injuries from the crash and was taken to the University of Mississippi Medical Center in an AMR ambulance. The officer is in stable condition.
The suspect vehicle continued onto Woodrow Wilson Avenue where the driver of the vehicle lost control, struck other cars, and wrecked in front of Children's of Mississippi.
The suspect, whose identity was not released by Pearl Police, was taken into custody and is being charged with felony fleeing. The suspect is being held at the Rankin County Juvenile Detention Center.
The reported missing juvenile was found safe. The person was listed as a missing person from Catawba County Sheriff's Office in North Carolina. Pearl Detectives have made contact with investigators from North Carolina and the juveniles' parents.
No one in the other vehicles involved in the crash were injured.
Capital Police are currently working on both vehicle accidents.
Want more WLBT news in your inbox? Click here to subscribe to our newsletter.
See a spelling or grammar error in our story? Please click here to report it and include the headline of the story in your email.
Copyright 2023 WLBT. All rights reserved.
Report says North Carolina solar is strong, but growth is slowing
CHARLOTTE — A report from the Solar Energy Industries Association ranks North Carolina fourth in the nation for solar installations, but ninth when it comes to new growth this year.
Abigail Ross Hopper, the president and CEO of the SEIA, attributes this to a number of factors, including lower costs and tax credits from the Inflation Reduction Act spurring states that hadn't historically invested in solar to ramp up installations.
She also expects net metering changes that will mean less savings for new residential solar customers will also mean fewer North Carolina homeowners and businesses invest in the coming years.
"Anything that slows down that market I would be wary of," she said.
Across the country however, the report shows the solar outlook is bright. Solar accounted for 48 percent of energy-generating technology added to the U.S. power grid this year, far outpacing other forms of renewable energy. On top of that, 2023 is on track to be the country's largest year for solar installations by far.
"That means when residents, utilities are choosing what to build they choose solar because it makes the most economic sense," Ross Hopper said.
As the solar policy landscape changes however, and states like North Carolina move towards time-of-use utility rates, Ross Hopper expects solar battery storage to grow at the residential and utility level, allowing solar customers to keep their energy in-house until they need it, rather than selling it back to the grid.
"We see more and more customers and more and more businesses choosing that because of the frequency of outages and because of what's at stake," she said.
At the utility scale, currently, the maximum storage time for a solar battery is four hours, not enough time to last from sundown until sunup. Ross Hopper however, believes it can be a major help, if used at the right time to help handle early morning energy peaking.
As North Carolina works to meet its carbon reduction goals in the energy sector, reducing emissions by 70 percent by 2030 and net-zero by 2050, Duke Energy aims to add 6,000 MW of solar and 2,700 MG of storage capacity in the next eight years.
(WATCH: NC Supreme Court rules HOAs can't ban solar panels, but can say where they go)
©2023 Cox Media Group
Disney announces plans for new residential community in North Carolina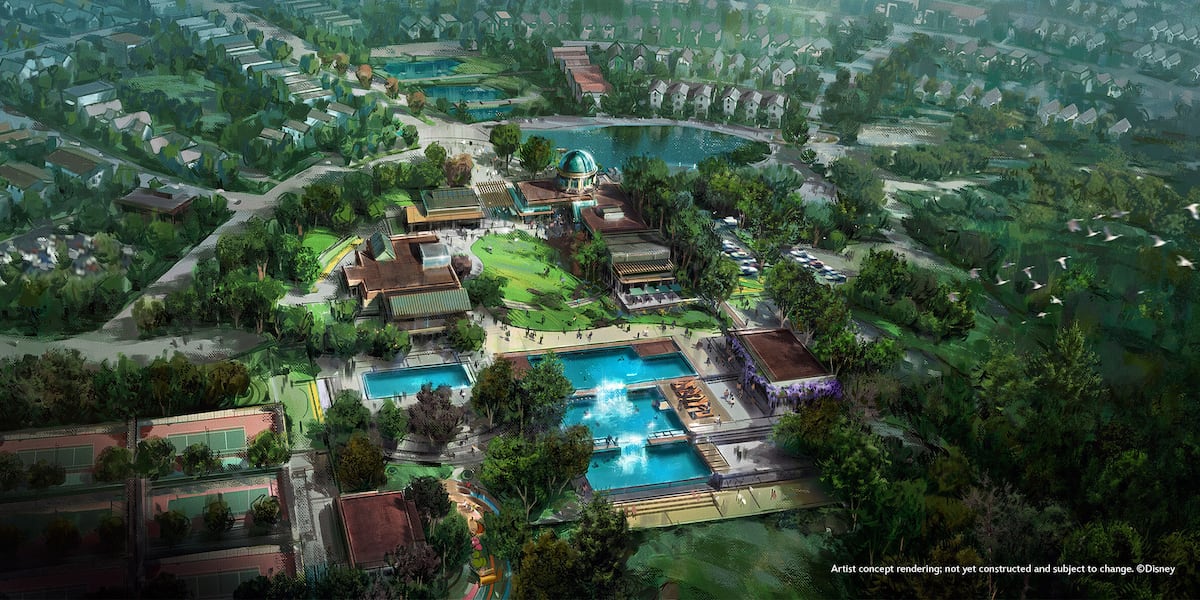 PITTSBORO, N.C. (Gray News) – Storyliving by Disney has announced plans for a new residential community in North Carolina.
The Asteria neighborhood is in the beginning stages of planning with Walt Disney Imagineering and DMB Development, according to a press release, with sales anticipated to begin by 2027.
"The announcement of the Asteria community builds upon strong initial interest for our first Storyliving by Disney community in California and will expand Disney-branded communities to the East Coast," said Claire Bilby, senior vice president and general manager of Disney Signature Experiences Emerging Businesses.
The community will sit on 1,500 acres of land just outside of the Raleigh, Durham and Chapel Hill areas.
According to Storyliving, there will be more than 4,000 residential units, including single-family and multi-family homes.
"Our team has been working closely with Disney Imagineers to develop a unique vision for this project inspired by Walt Disney's innate curiosity and North Carolina's spirit of discovery," Bilby added.
Homeowners can expect to have access to a variety of amenities including a recreation center, restaurant, sport courts, swimming pools, outdoor spaces, fire pits, and more.
According to the news release, developers are considering including activities like storytelling dinners inspired by Disney tales and family fun days with Disney-themed activities.
The Asteria community will be the second Storyliving by Disney community in the U.S. following the Cotino community, which is currently under development in Rancho Mirage, California.
"Just as the desert setting inspired our teams with the Cotino community, North Carolina's rich landscape and history is at the heart of our initial planning work with Walt Disney Imagineering. We've got a lot of great ideas to showcase the beauty of this area," DMB Development CEO Brent Herrington said in a statement.
Asteria is in the very early stages of planning. Additional information including details about homes in the community will be released later.
Copyright 2023 Gray Media Group, Inc. All rights reserved.