Mississippi State football coaching search hot board: Jamey Chadwell
As Zac Selmon tries to find a new head coach for the Mississippi State football program, could Jamey Chadwell provide the spark the Bulldogs need?
While some were shocked by the midseason firing of head coach Zach Arnett and had strong opinions about the decision, Mississippi State athletics director Zac Selmon seems focused on ensuring the future of the Mississippi State football program is bright.
With Selmon searching for a new head coach, could the Bulldogs make a move to get Jamey Chadwell into the SEC?
We've discussed Chadwell on multiple different occasions:
And that's because Chadwell is a great, intriguing head coach whose offense and ability to build a program are coveted. He's been a hot name in coaching circles and searches for a few seasons now and he truly transformed Coastal Carolina into a thrilling program.
Now that he's thriving at Liberty, is it possible that Chadwell makes a move and provides the spark the Mississippi State football program needs?
Mississippi State football coaching search: Is Jamey Chadwell the answer for the Bulldogs?
While some like to credit Hugh Freeze with building Liberty into the team that it is now, it's clear that Chadwell is achieving more in this season than Freeze did. He elevated what was an 8-win team into an unbeaten, 11-0 program. Liberty went from scoring 27.5 points per game last year to 39.9 points per game this year.
While at Coastal Carolina, the Chanticleers were still adjusting to FBS and he was able to develop the program to consecutive 11-win seasons. The modernized triple-option spread offense that he utilizes keeps defenses off balance and can utilize the strength of its roster to thrive. In four years at Coastal Carolina, Chadwell went 31-6 with a couple Sun Belt championships.
In his four years as the full time head coach (and not the interim head coach) leading the Chanticleers, Chadwell went 37-13 with two Sun Belt titles. This year, his new team at Liberty sits undefeated at 11-0.
That sort of winning pedigree should certainly interest Mississippi State football fans.
While he doesn't have experience coaching in the SEC, he's spent a ton of time in the South and has familiarity with fertile recruiting ground in Tennessee, Georgia, and Florida. He has also coached at Delta State and knows the state of Mississippi.
Those sorts of connections should help get talent flowing to Starkville.
The balanced nature of his offense would likely take a bit to implement given the fact that this roster is still built to run Mike Leach's pure Air Raid, but that doesn't mean it couldn't eventually produce at a high level within a year or so. Guys like Chris Parson, Creed Whittemore, and Seth Davis should be able to thrive in Chadwell's schemes.

15-year-old prodigy from Coastal Mississippi now a first-year law student at Loyola University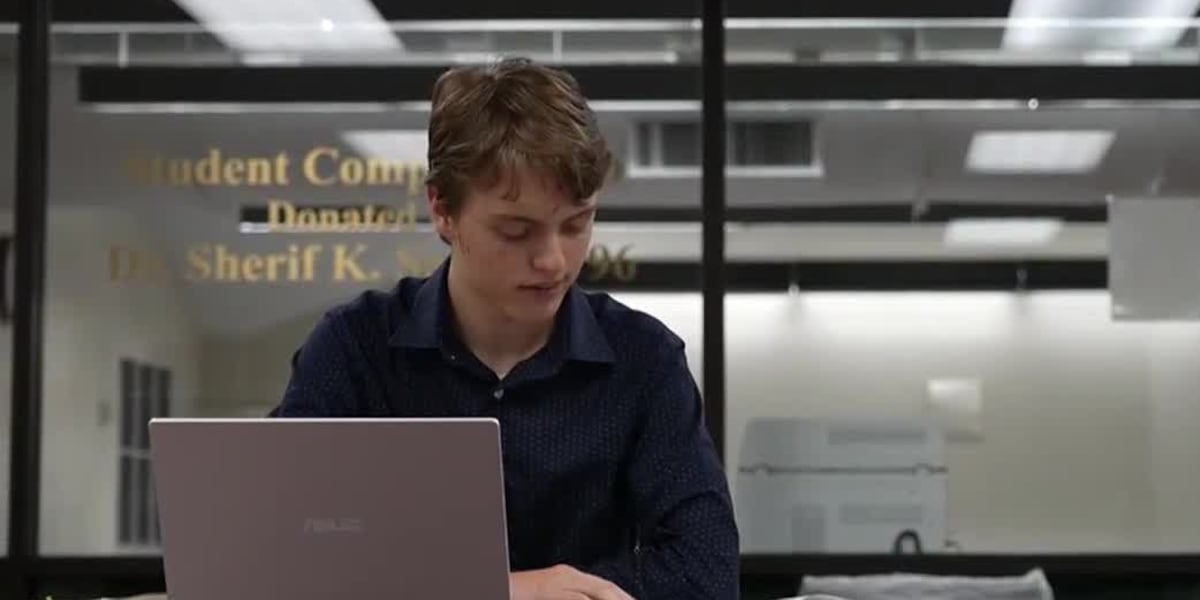 NEW ORLEANS (WVUE) – Jimmy Chilimigras holds a bachelor's degree, master's degree, passed his CPA exam, and is now attending Loyola College of Law.
He's also 15 years old.
"I'm happy with what I've done but I'm mainly just staying focused on what's next, you know?"
Chilimigras has been described as a "once-in-a-generation" talent, graduating from high school at 12 years old. He said his father homeschooled him before he went on to study accounting for his undergraduate and graduate degrees at Western Governors University, an online college.
"I do like academia. It's a lot of fun for me," he said. 'It's all I've ever really known. I think because of that I really just see [every day] as a normal day."
Originally from Bay St. Louis, Chilimigras said he has five younger siblings. He said his entire family has supported him throughout his academic pursuits.
"They've never held me back," he said. "I think I've definitely had a lot of good influences. My parents have been great, my extended family have been really supportive as well. I've had a lot of good mentors."
Chilimigras said he knew he wanted to go to law school even before attending WGU.
With 200 potential picks, he said his biggest wish was to stay close to home.
"I think we really have something special down here. We have a beautiful area, we have such wonderful people," Chilimigras said. "The community here is amazing, and I want to make my hometown proud."
Prior to applying for law school, Chilimigras took the notoriously difficult Certified Public Accounting (or CPA) exam and passed.
It's thought Chilimigras is the youngest person in the world to pass the exam.
"The CPA exam was probably, before law school, the most difficult thing I'd done," he said.
After taking the CPA exam, Chilimigras scored an astounding 174 on the Law School Admissions Test (or LSAT), one of the highest scores in Louisiana, Mississippi and Alabama.
He would go on to apply, and be accepted, at the Loyola College of Law in New Orleans.
"I do like academia," Chilimigras said. "It's a lot of fun for me."
Now in his first year, he said he is studying criminal law, contracts, torts, civil procedure and legal research and writing.
"Criminal law and torts are some of my favorites just because like there's always something crazy going on," Chilimigras said.
He said his professors and fellow students have been nothing but kind and welcoming. In that regard, his age has not been a factor.
"This summer, my admissions director sent me a text message that said, 'Can we admit a 15-year-old?' I said, 'Why? Why do you ask?'" said Madeleine Landrieu, Dean of Loyola College of Law. "He can't drive, he can't stay in a dorm on campus, we had all sorts of housing policies we had to think about. But the answer became pretty easy: why not?"
Landrieu said, since arriving at Loyola, Chilimigras has been a beacon of intellectual curiosity.
"One of the things we try to teach our law students is the law is just a set of rules around which a society tries to co-exist with itself. That's really what they are," Landrieu said. "He brings a perspective to that and is going to teach us all a lot more than we teach him."
Chilimigras said he still has his learner's permit and carpools daily to Loyola. The days are long, but worth it, he said.
"He is a once in a level, once in a generation level talent, and it's good for us to have him. He's good for Loyola," Landrieu said. "He's going to help us all be better humans. He's just a terrific, terrific young man."
See a spelling or grammar error in our story? Click Here to report it. Please include the headline.
Subscribe to the Fox 8 YouTube channel.
Copyright 2023 WVUE. All rights reserved.
Maternal mortality rate is much higher for Black women than white women in Mississippi, study says
JACKSON, Miss. — Black people make up about 38% of Mississippi's population, but a new study shows that Black women were four times more likely to die of causes directly related to pregnancy than white women in the state in 2020.
"It is imperative that this racial inequity is not only recognized, but that concerted efforts are made at the institutional, community, and state levels to reduce these disparate outcomes," wrote Dr. Michelle Owens and Dr. Courtney Mitchell, leaders of the Maternal Mortality Review Committee that conducted the study.
The Mississippi State Department of Health published the findings Wednesday.
The committee said 80% of pregnancy-related deaths in Mississippi between 2016 and 2020 were considered preventable, and cardiovascular disease and hypertension remain top contributors to maternal mortality.
Women need comprehensive primary care before, during and after pregnancy, but many people live in areas where health care services are scarce, Owens and Mitchell wrote.
"A substantial portion of this care is being shouldered by smaller hospitals with limited resources, many of whom are facing possible closure and limiting or discontinuing the provision of obstetrical services, further increasing the burdens borne by the individuals and their communities," they wrote.
The Maternal Mortality Review Committee was formed in 2017, and its members include physicians, nurses, public health experts and others who work in health care.
The committee found that from 2016 to 2020, Mississippi's pregnancy-related mortality rate was 35.2 deaths per 100,000 live births. The study did not provide a comparable five-year number for the U.S. but said the national rate was 20.1 deaths per 100,000 live births in 2019 and 32.9 deaths per 100,000 live births in 2020.
Mississippi has long been one of the poorest states in the U.S., with some of the highest rates of obesity and heart disease.
A state health department program called Healthy Moms, Healthy Babies offers care management and home visits for pregnant women and for infants who are at risk of having health problems.
"Losing one mother is too many," Dr. Daniel Edney, the state health officer, said in a news release about the maternal mortality study.
The committee recommended that Mississippi leaders expand Medicaid to people who work in lower-wage jobs that don't provide private health insurance — a policy proposal that Republican Gov. Tate Reeves has long opposed.
Earlier this year, Reeves signed a law allowing postpartum Medicaid coverage for a full year, up from two months.
Medicaid expansion is optional under the health care overhaul that then-President Barack Obama signed into law in 2010, and Mississippi is one of 10 states that have not taken the option. The non-expansion states have Republican governors, Republican-controlled Legislatures or both.
"Medicaid expansion should be incorporated for rural hospitals to remain open and include access to telehealth services," the Maternal Mortality Review Committee leaders wrote. "There is a need for rural healthcare facilities to provide higher levels of critical care, recruit and retain adequate providers, and have access to life saving equipment, especially in the most vulnerable areas of the state."
The study examined deaths that occurred during or within one year after pregnancy. It defined pregnancy-related deaths as those "initiated by pregnancy, or the aggravation of an unrelated condition by the physiologic effects of pregnancy" and pregnancy-associated deaths as those "from a cause that is not related to pregnancy."
Pregnancy-related deaths during the five years included 17 homicides and four suicides, plus 26 instances of substance abuse disorder contributing to the maternal death and 30 instances of mental health conditions other than substance abuse disorder contributing to a death.
The study also said obesity contributed to 32 maternal deaths and discrimination contributed to 22. It noted that some pregnancy-related deaths could have more than one contributing factor.
The committee recommended that health care providers develop procedures and training to address maternal patients with severe complaints for the same health concern, including training to eliminate bias or discrimination.
Mississippi angel tree children to visit simulated North Pole in Flowood – SuperTalk Mississippi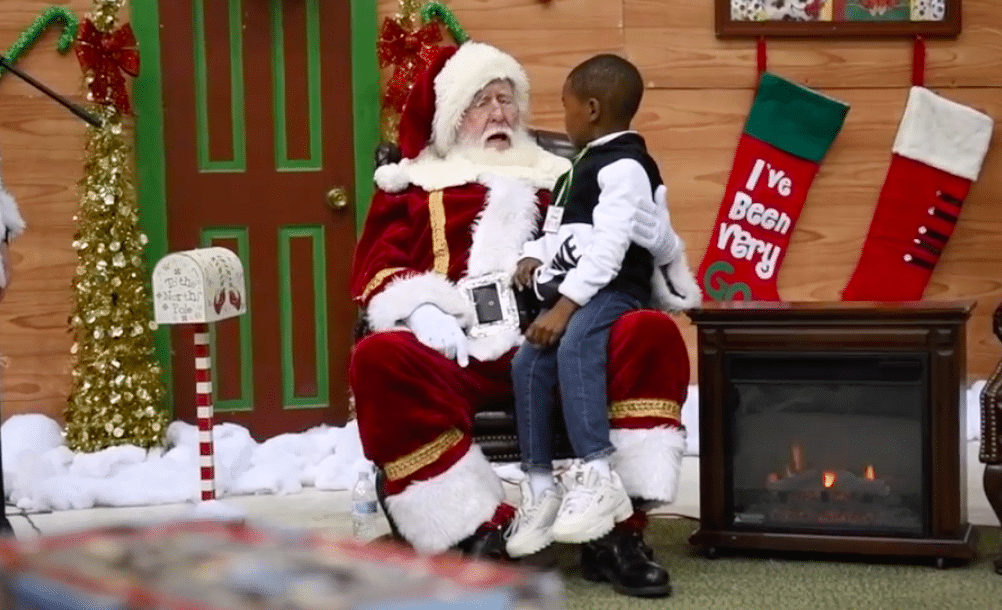 Caleb Salers
Caleb Salers is a multimedia journalist for SuperTalk Mississippi News. Recently making the transition from podcasting to radio, Caleb has deep roots in Mississippi as a lifelong Jacksonian. In his spare time, you will find Caleb more than likely watching sports.