CBS News Miami gets a "kidcaster" for a day in honor of World Children's Day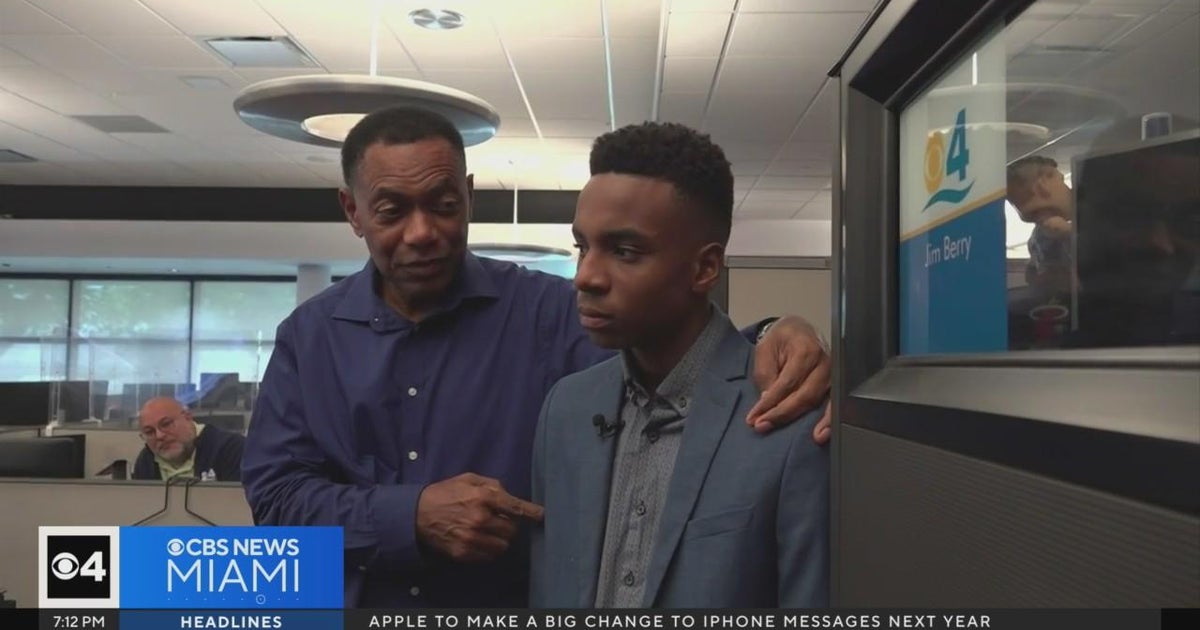 Thanks to Nickelodeon Our World, UNICEF and Jack and Jill of America, a Miami-Dade teen got to spend the day at CBS News Miami.

Cowboys in Miami: Country Bay brings Southern vibes to the Sunshine state – The Miami Hurricane
Miami is known for its wide variety of music scenes, hosting festivals like Ultra, Rolling Loud and III Points. Aside from that, Miami is the source of the 2016 SoundCloud rap explosion that helped bring Florida rap into the mainstream.
Apart from contributing to the electronic and rap scenes, Miami has always been a hub for Latin music, covering everything from Reggaeton to Salsa. The question arises: could a country music festival thrive and sell in South Florida?
The answer to that is a resounding yes.
In its inaugural year, the Country Bay Music Festival was held on Nov. 11-12 next to the abandoned Miami Marine Stadium, was famous for hosting boat races and concerts for Jimmy Buffet, Ray Charles, Queen and other legendary acts.
Headlined by Thomas Rhett and Sam Hunt, the lineup also featured respected country artists such as Lainey Wilson, Randy Houser, Lee Brice, Chris Young, Elle King, and Chris Lane.
Some of the festival's unique features included a swimming pool in the VIP area, yacht parking to enjoy the festival sounds from the comfort of your boat and carnival rides available to the general public.
Various food vendors serviced the two-day festival, including Miami Street Tacos, Turkey Legs, La Cantrina, The Cook Miami, Lumpia Bros and Miami favorite, Burger Trap. Festival grounds exuded a more mature atmosphere with the several bars and tobacco vendors, along with sponsorships from Jack Daniels, Coors Light, White Claw and Zyns.
Despite the raging Miami sun, numerous attendees showed up in full-on western gear with their cowboy boots and hats.
The crowd's energy was incredible with everyone being very kind and respectful, challenging stereotypes that those from urban areas might hold about country enthusiasts.
The easy-going energy l reminded me of growing up in Texas. It almost felt like I was transported out of Miami until I bought a twenty-dollar drink and reality set back in.
Even more surprising was the number of people line dancing to country classics like "Country Girl (Shake It)" by Luke Bryan and songs like "Low" by Flo Rida.
It was one of my favorite experiences — along with the Coors Light Boots and Beer Garden, the only place to watch the UM vs FSU game. The unique atmosphere resembled the lively scenes in Tallahassee as alumni and fans gathered to cheer for their teams.
Once UM lost, most fans left the bar and went to watch Lainey Wilson give one of the festival lineup's best performances.
Currently the "it girl" of country music, Wilson came off an amazing year in which she toured with Luke Combs and snatched five CMA awards for her album, "Bell Bottom Country."
The Louisiana native came out in her signature bell bottoms and put on a marvelous show that included her hit "Watermelon Moonshine," which the entire crowd sang while holding up their phone flashlights.
She also included her rendition of the 4 Non Blondes track "What's Up?" and her collaboration with HARDY "Wait in the Truck." Wilson ended her set with "Heart Like a Truck," leaving a lasting impression on the crowd with her amazing set.
After Lainey's set, the Miami sun had set and the on-site carnival was lit up like a Las Vegas strip. The ferris wheel gave incredible views of the festival and the Miami skyline.
Thomas Rhett came out and started off his headlining setlist with "Vacation," then went on to perform hits such as "Look What God Gave Her," "Unforgettable" and "Die a Happy Man." He also brought out Nate Smith to do a rendition of Rhett's track, "Beer Can't Fix."
The second day was just as exciting, with both BRELAND and Blanco Brown having some of the more entertaining performances. Both have been known in the country scene for their combination of country melodies with hip-hop beats and flows.
BRELAND performed his viral hit "My Truck" and Brown rocked the crowd with "The Git Up."
A performance from Elle King lit up the place as she performed her multi-platinum hit "Ex's and Oh's" along with crowd favorites, "America's Sweetheart" and "Jersey Giant."
Off stage activities included a mechanical bull inside the Ford Blue Saloon. Jack Daniels had a cornhole game that gave out prizes such as sunglasses, iron on patches, phone stands1 and koozies.
Zelle opened up a "Purple Paradise," which was part art installation and part viewing experience at the festival, allowing you to enjoy elevated views around some of the most colorful backdrops.
After exploring more of the festival, Lee Brice held an electrifying show that included an ludicrous drum solo during a cover of Boston's "Foreplay" accompanied by water jetpacks and fireworks by the yacht dock.
It was then time for the final headliner of the weekend: Sam Hunt. Even though Hunt has only released two formal albums, he's been quite the superstar with a plethora of singles and features that have helped cement his reputation as one of country's best singers.
Hunt came out immediately flowing into some of his biggest hits such as the dynamic "House Party" as well as the anthemic "23." Hunt had one of the most perfect sounds at this festival as his pop-like approach to country engaged the crowd. His set was filled with modern classics such as "Body Like a Back Road" as well as covers of country staples like "Take Me Home, Country Roads."
After Hunt's set, a firework display officially called for the end of the inaugural Country Bay Music Festival. If the banner next to the exit didn't make it obvious enough, next year's festival will be held on Nov. 9-10, 2024.
Country Bay offered a comprehensive experience, with admission covering access to rides, food stands and giveaways. The kindness of attendees stood out, fostering a hope that this festival will become a staple in Miami's rich musical tapestry.
A look at Cuba's long history of espionage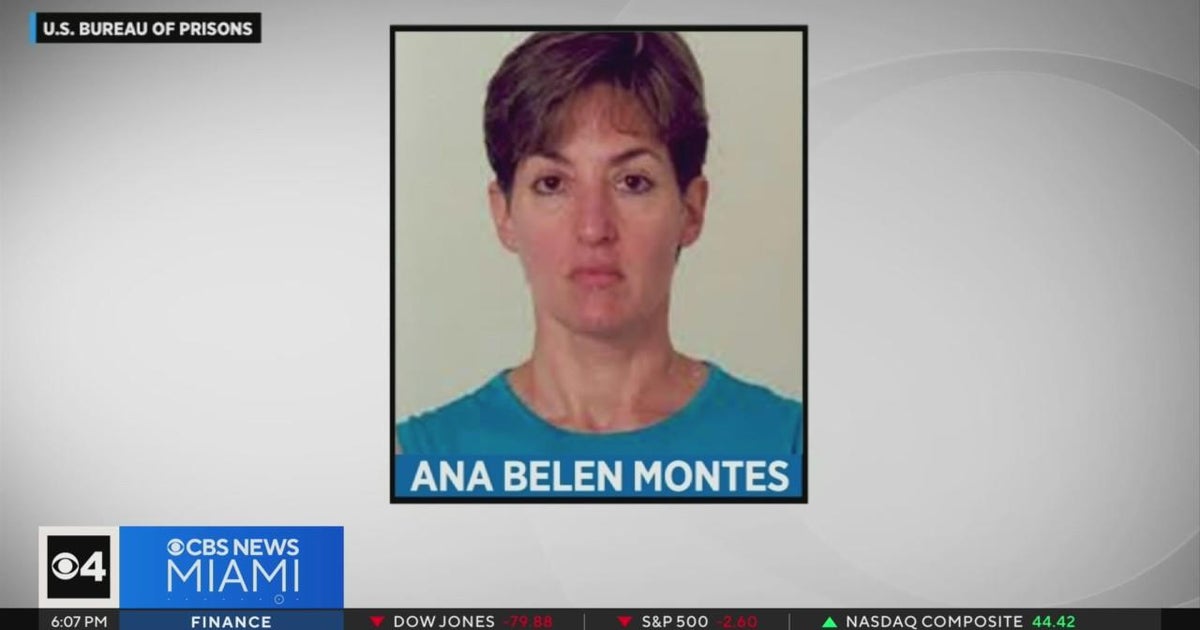 CBS News Miami's Hank Tester looks at Cuba's long history of espionage.
Fort Lauderdale SWAT team negotiating with barricaded person inside home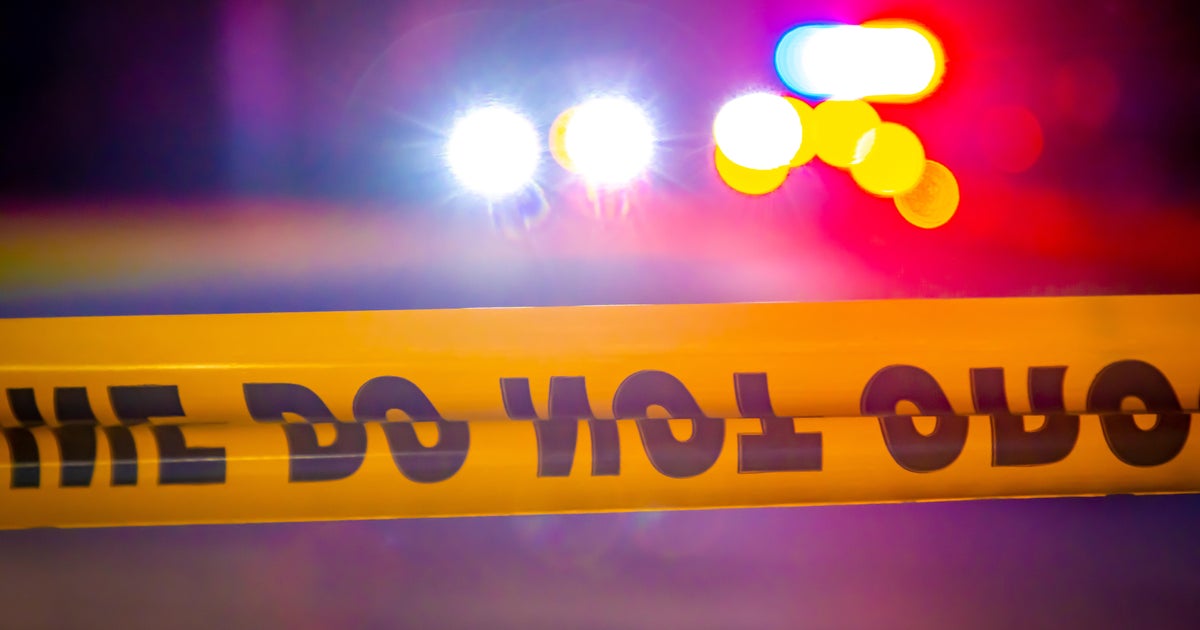 FORT LAUDERDALE — The SWAT team for Fort Lauderdale police was responding to a person who was barricaded inside a home and refusing to leave the residence.
Police were called to the 1200 block of NW 23rd Terrace before noon after receiving a report about the incident.
No injuries have been reported but there was a large police presence while officers negotiated with the person inside.
Officials said the person was known suffer from mental health issues in the past. 
Police at the scene said they were investigating reports the person may have hurt a relative's pet dog.
Thanks for reading CBS NEWS.
Create your free account or log in
for more features.