Louisiana oil leak source still unknown after 1M gallons spill into Gulf, Coast Guard says
The U.S. Coast Guard said Monday a large oil spill off the coast of New Orleans has released more than a million gallons of crude oil into the Gulf of Mexico. 
Officials said the spill happened near the Main Pass Oil Gathering (MPOG) company's pipeline system, near Plaquemines Parish, southeast of New Orleans. The Coast Guard, MPOG and the Louisiana Oil Spill Coordinator's office have formed a Unified Command team to investigate the source of the spill, which is as of yet unknown.
The 67-mile-long pipeline operated by MPOG was closed Thursday morning after crude oil was spotted around 19 miles offshore of the Mississippi River Delta. 
"An overflight by an MPOG aircrew confirmed the presence of crude oil. MPOG is implementing its federal and state approved emergency oil spill response plan," the Coast Guard said Friday.
COAST GUARD CALLS OFF SEARCH FOR MISSING CARNIVAL CRUISE SHIP PASSENGER
While the exact volume of discharged oil was not known, the Coast Guard, which was leading the clean-up, said initial engineering calculations placed the volume of the leak at 1.1 million gallons, or 26,190 barrels.
The National Oceanic and Atmospheric Administration (NOAA) is helping to monitor the incident with overflights and satellite imagery, local station WWL reported. 
"A big spill is really not based on the volume as much as what is the potential impact," NOAA emergency operations coordinator told the outlet. "There are endangered and threatened species in Louisiana waters. Most of the coastal Louisiana is wetlands and marshes, and that's typically considered really sensitive to oil."
There have been no reports of injuries or shoreline impacts.
BIDEN ADMIN ABRUPTLY DELAYS MAJOR OIL AND GAS LEASE SALE MANDATED UNDER INFLATION REDUCTION ACT
"Overflight teams observed visible oil Friday moving southwest away from the Louisiana shore. Three skimming vessels are working to recover oil on the surface," the Coast Guard said. "On Saturday and Sunday, overflights observed intermittent surface sheens. Additional surface observations are ongoing with two Coast Guard cutters on scene and additional overflights."
The Coast Guard said skimming vessels recovered approximately 210 gallons of oily-water mixture on Friday. 
Remotely operated vehicles were deployed Friday morning and continue to survey the pipeline with no findings of a source area at this time, the Coast Guard said. 
The U.S. Environmental Protection Agency said on Friday that the Coast Guard had activated the National Response Team, comprising 15 federal entities responsible for coordinating the response to oil pollution incidents, Reuters reported. 
VIDEO SHOWS US COAST GUARD'S DARING RESCUE OF COUPLE, DOG AFTER FLORIDA BOAT TAKES ON WATER
Plaquemines Parish officials said on Facebook Tuesday the oil spill has had no impact on Plaquemines Parish and that authorities are monitoring the situation along with local, state and federal partners.   
Third Coast Infrastructure, which owns MPOG, did not immediately respond to a request for comment.
CLICK HERE TO GET THE FOX NEWS APP
In August 2022, Third Coast announced that MPOG completed a 6.5 mile 18-inch pipeline with a capacity of up to 80,000 barrels per day, NOLA.com reported. 
Fox News Digital's Stepheny Price and Reuters contributed to this report.

Gov. Justice announces Monster Trout Contest winners
CHARLESTON, WV — Gov. Jim Justice today announced the winners of the West Virginia Division of Natural Resources' second annual Monster Trout Contest.
"I want to congratulate our Monster Trout Contest winners for reeling in the catch of a lifetime and extend a special thank you to all of the anglers who went fishing this fall," Gov. Justice said. "As a lifelong angler, I am so excited to see West Virginians, especially kids, get excited about the outdoors and enjoy our state's incredible streams and exciting fishing opportunities."
The seven lucky anglers each caught a tagged monster trout, which were stocked during the WVDNR's two weeks of fall stockings in October. Those stockings included more than 35,000 pounds of trophy-size trout weighing 1–2 pounds and 6,500 pounds of monster trout weighing 3–6 pounds.
Anglers who caught a tagged monster trout had until November 17 to submit a photo of their catch with the tag number to win a weekend cabin stay at a West Virginia state Park or Cabela's prize package.
DeSantis vs. Newson: time, how and where to watch the gubernatorial debate online and on TV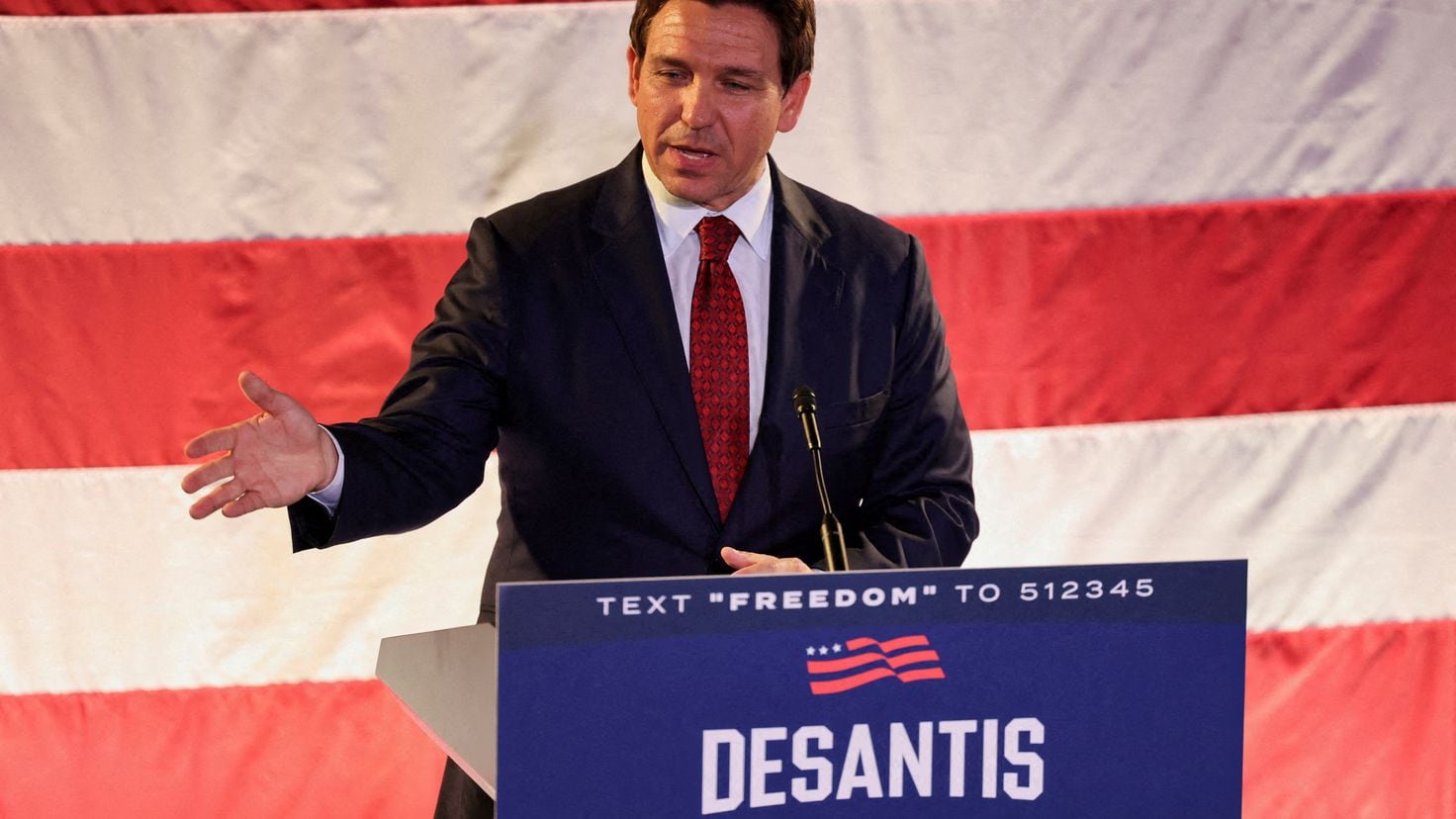 It is unclear why Ron DeSantis, a current presidential candidate, has decided to debate Gavin Newsom, the governor of California. Nevertheless, both teams are gearing up for a televised showdown on Thursday, November 30th. DeSantis and Newsom won their respective elections in 2022 by a significant margin and are both considered to be future leaders of their respective parties. The two leaders are expected to discuss a range of topics, including economic issues, immigration, foreign policy, and other issues where the two major parties have contrasting policy views.
The debate will be a small-scale event with no studio audience, moderated by Fox News host Sean Hannity, who has a friendly relationship with both governors. The program will commence at 9 PM EST on Thursday from Alpharetta, Georgia. The debate will last ninety minutes.
You might be interested in: What is Gavin Newsom's net worth? How much money has the governor of California made?
How to view on TV
Unlike the GOP debates, which have been widely available to the public, this debate will only be available behind a paywall. Those with a cable subscription will be able to view the discussion on the Fox News Channel, and it will also be broadcast on Fox News Radio for those who prefer an audio-only experience.
How to stream
To stream the debate, one will need a valid cable subscription that grants them to all paywalled content on FoxNews.com.
A look at both governors
Gov. DeSantis has made a name for himself as a staunchly conservative culture warrior, while Gov. Newsom leads the country's most populous state and takes a moderate approach to California politics. Neither a champion of progressive policies nor willing to outright distance himself from him, his ideology is often tied to the interests that have backed his political career.
In terms of donations from various industries and organizations, there is some overlap between the two leaders.
In the four state-wide races Gavin Newsom has run, the largest contributions, totaling $10 million have come from the insurance and real estate industry, followed by labor which contributed $7 million, and communications and electronics which donated around $5.7 million.
In the five national and state-wide races that DeSantis has participated in, the insurance and real estate sector has been his biggest supporter. The total donations given to him add up to $42 million, which is four times more than what Newsom received. This is not surprising since DeSantis ran for the US Congress three times. The second largest group of donors fall under the category of 'ideology and single issue' with a contribution of $32 million, followed by 'general business' with $26 million.
Alabama linebacker Dallas Turner, actress Issa Rae part of group buying sailing league's Team USA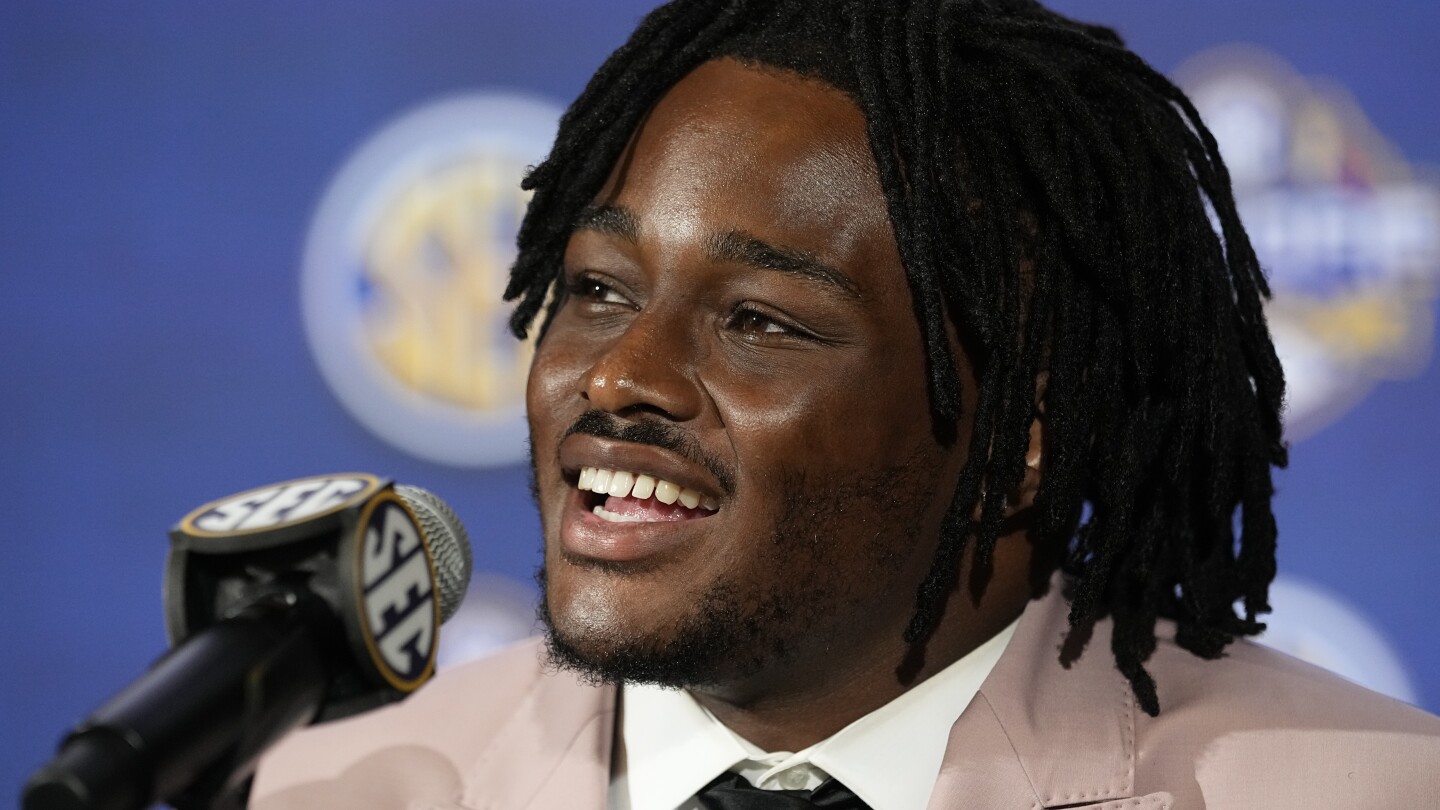 SAN DIEGO (AP) — Alabama linebacker Dallas Turner and actress/producer Issa Rae are part of a diverse group of investors joining founding Uber engineer Ryan McKillen and professional sailor Mike Buckley in buying the United States SailGP Team in tech titan Larry Ellison's global sailing league.
Turner said he is using some of his name, image and likeness income to buy into the group that also includes Tennessee Titans wide receiver DeAndre Hopkins and former heavyweight champion and Olympic bronze medalist Deontay Wilder. Avenue Sports Fund, led by former Milwaukee Bucks co-owner Marc Lasry, is the lead investor. Other investors include NFL players Roquan Smith and Kayvon Thibodeaux, and DJ and producer Gryffin.
"I think I can say we've put together the most diverse ownership group in the history of our sport," said Buckley, who will be team CEO. "I have always dreamed about bringing sailing into the mainstream, a little bit more in line with today's American dream. This is a pretty epic step."
The purchase has been in the works for several months and was announced Wednesday. On Saturday, former Team USA CEO and skipper Jimmy Spithill told The Associated Press he was leaving the squad and will start a new Italian team for Season 5 that will begin after the 37th America's Cup ends in mid-October 2024.
Seven-time world champion Taylor Canfield takes over as skipper. Team USA is currently third in the 10-team league after five of 13 regattas in Season 4. The next regatta is in Dubai on Dec. 9-10.
Ellison and five-time America's Cup winner Russell Coutts of New Zealand co-founded SailGP after their Oracle Team USA lost the America's Cup to Emirates Team New Zealand in 2017. SailGP uses a souped-up version of the 50-foot foiling catamarans that were introduced in the 2017 America's Cup. Powered by a wingsail, the cats skim over the waves at highway speeds.
Ellison and Coutts intended SailGP to be commercially sustainable with its regular schedule of TV-friendly regattas around the world, whereas the America's Cup often has gaps of up to three or four years in between regattas.
SailGP includes most of the world's top sailors, many of whom also compete in the America's Cup and Olympics. It offers a $1 million, winner-take-all season championship, which has been won three straight times by Tom Slingsby and Team Australia.
The new group said this is the biggest acquisition in SailGP history but declined to give a valuation. By comparison, when British sailing star Ben Ainslie helped take his team private a year ago, the valuation was announced at $40 million. Ellison originally covered the league's costs but intended for it to eventually move to a franchise ownership model.
Turner, whose No. 8 Crimson Tide faces No. 1 Georgia on Saturday in the SEC championship game, is part of a syndicate of athletes put together by LifeLine Investment Group. He declined to say how much his investment is.
"It was definitely new for me," Turner told the AP. "I was kind of surprised at first but it's still a good opportunity so I couldn't really miss out on it."
Turner is ranked No. 57 in on3.com Top 100 NIL valuation at $736,000.
"I'm going to be honest, I don't know too much," Turner said about SailGP. "But ever since they brought the offer, I've been doing a little research on it. I've been watching a bunch of videos."
Rae, who was in the movie "Barbie" released last summer, attended SailGP's Los Angeles regatta in late July. "I fell in love with the fan experience and loved the competitive global aspect," she said. "After that, it was a matter of expressing interest."
She added that she likes being on boats and throwing yacht parties, "so look out for a SailGP-sponsored yacht party soon."
Buckley said his group was looking for investors "that were doing epic things in their lives."
Sponsors Red Bull, T-Mobile for Business and Zhik have reaffirmed their commitment, the team said.
SailGP said it drew its largest American audience of nearly 1.8 million viewers on Nov. 5 for a CBS broadcast of the Spain Sail Grand Prix, which was won by Team USA. Season 4 wraps up in New York on June 22-23 and San Francisco July 13-14.
___
Follow Bernie Wilson on Twitter at http://twitter.com/berniewilson