Paul Kares donates $3,000 for Delaware Tech culinary scholarships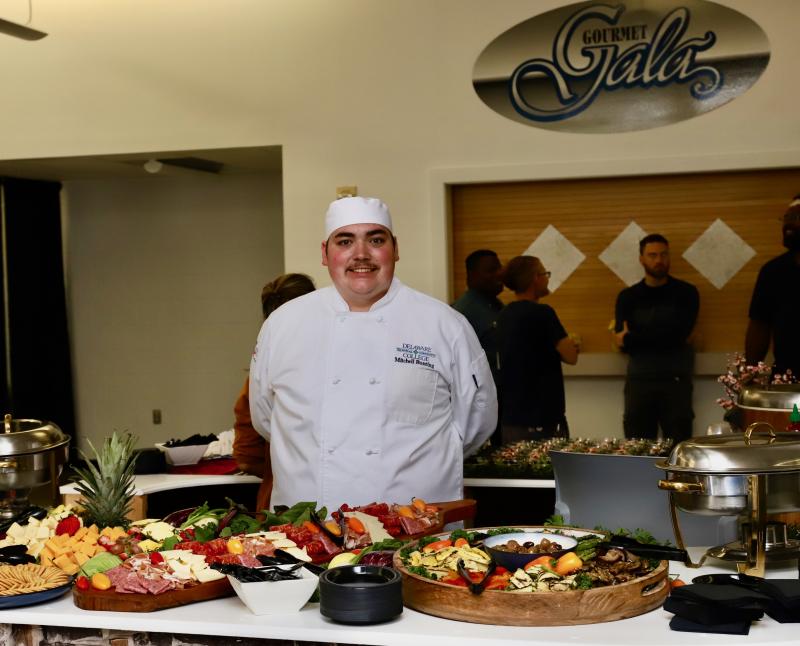 At the 20th Gourmet Gala held Oct. 21, a fundraiser for Delaware Technical Community College, Paul Kares donated $3,000 for culinary arts scholarships. The Lewes-based nonprofit supports young performers and culinary artists.
"When the auctioneer and the school's culinary director said they needed funds for tuition and to send students to Italy, we knew we had to step up," said Jim Rivette, president of Paul Kares, who founded the nonprofit with musician-chef Paul Cullen.
The $3,000 will be divided into three $1,000 scholarships. Rivette joined the scholarship recipients on stage for a round of applause. He was on hand as an event patron and to support Delaware Tech culinary student Mitchell Bunting, who received a Paul Kares grant to attend a school trip to Italy earlier this year
Bunting and more than 50 fellow students handled the appetizer and dessert food stations for the event, held on the Dover campus, and the dinner for 350 seated guests.
The theme was An Evening on the Amalfi Coast.
"[The cuisine] was excellent," said Rivette. "And we are so proud of Mitchell, who was brought on stage as an example of an outstanding student."
Over its 20-year history, the gala has raised more than $3.2 million in gross proceeds.
Paul Kares works with grade schools, high schools, and other institutions and groups throughout the Delmarva region to identify qualified candidates.
For information on benefit concerts or grants, go to paulkaresde.org.

Dershowitz: Biden critics can thank Delaware judge for precipitating California indictment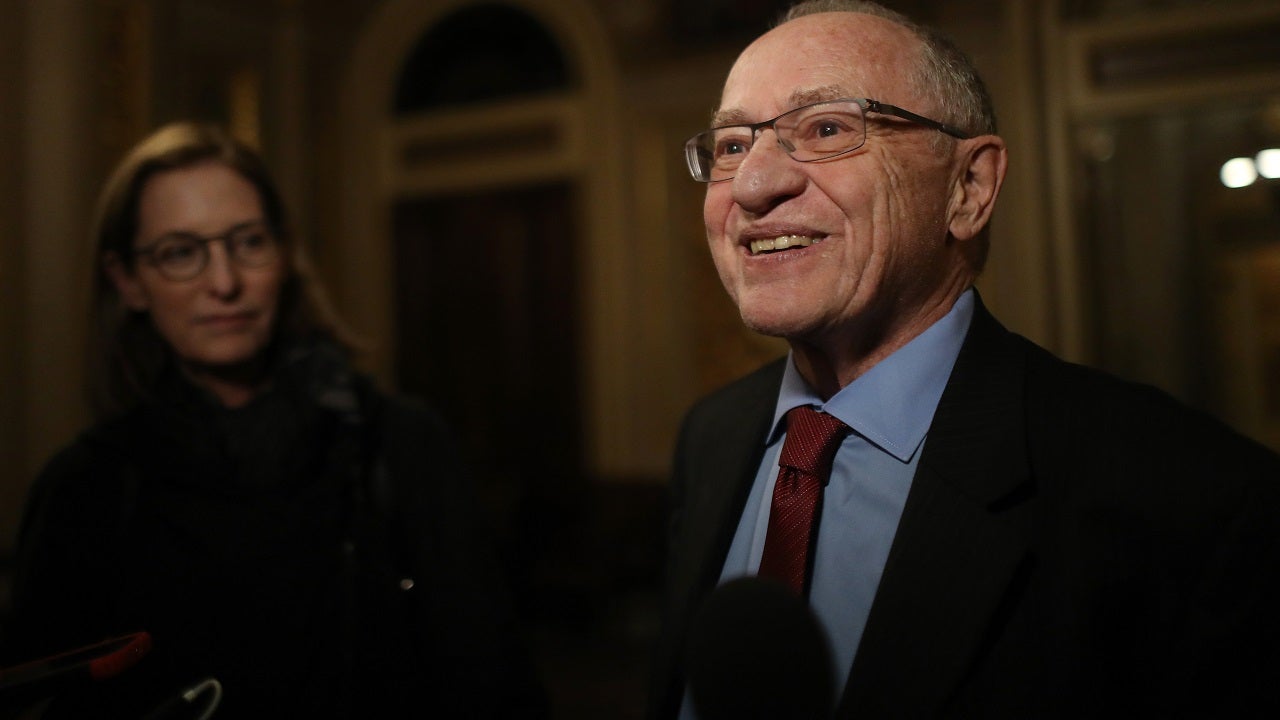 Harvard Law Professor-Emeritus Alan Dershowitz sounded off on "Hannity" following the indictment of Hunter Biden in the Central District of California.
ALAN DERSHOWITZ: Well, first of all, let's remember who's responsible for all of this coming out. We have to give credit to Judge Noreika. Judge Noreika made sure that this was not all covered up by a deal that made no sense. I predicted on your show and other shows that Judge Noreika would not accept the deal. 
I was trashed for it by many academics, by CNN, by many other media, but she did the right thing. She sent it back — and the result has been now much more information coming out to the American public. 
BIDEN'S HOMETOWN REVEALS HOW IT REALLY FEELS ABOUT 'SCRANTON JOE'S' BIDENOMICS
…
As I've said before, I hope that this results in the appointment of a real, real special counsel — outside the Justice Department looking at the president of the United States. 
Because if it becomes just an impeachment concern — then half the country won't believe it, half the country will. The same thing happened with Trump. But if there's a special counsel who's credible and who can get to the bottom of this and either clear President Biden or accuse President Biden, I think the American public will. 
…
CLICK TO GET THE FOX NEWS APP
My suggestion has been that a group of very distinguished people recommend five people to Garland and tell him to pick from those five people: nobody from inside the Justice Department, nobody who's involved in politics — people of the stature of Archibald Cox, who was the special prosecutor appointed in the Nixon case — everybody believed that [case's verdict]. 
A former House Speaker and baseball player getting a call up. Test your Delaware news knowledge
Delaware Online weekly news quiz
By
Delaware Online staff. This quiz was automatically generated based on the summary of the past week's news articles. Reviewed by Michelle Ganassi, Delaware Online's digital news director and along with her fellow editors.
/ Delaware Online

– Developed by the USA TODAY NETWORK Storytelling Studio
Over 500 pieces of Santa collectibles bring joy to a Delaware woman's home
This story originally appeared on 6abc.
Trish D'Antonio has her home ready for the holidays with an impressive Santa Claus collection!
"He's always smiling, he brings joy to people, I just love Santa," said D'Antonio of Wilmington, Delaware.
Santa Claus can be found everywhere in the home with over 500 pieces of memorabilia displayed.
Her official adventure started over thirty years ago, and she never stopped collecting.
"So many memories of things that people have given me over the years," D'Antonio recounted.
With many pieces being gifts to D'Antonio, there are priceless memories tied to the Santas.
"The guy on the coffee table, he was given to my mother when she was pregnant with my brother, and that was back in 1959," said D'Antonio.
D'Antonio shares the joy of her Santa collection with friends and family when she hosts gatherings during the holidays.
"I like to share it with people…I hope they leave here in the spirit…I hope it helps them if they're feeling down and they want a little bit of an uplift," said D'Antonio.
She hopes to never stop collecting and adding to her memories of Santa Claus memorabilia.
"Ho, ho, ho," said D'Antonio.