Washington Commanders vs. Dallas Cowboys Prediction, Preview, and Odds – 11-23-2023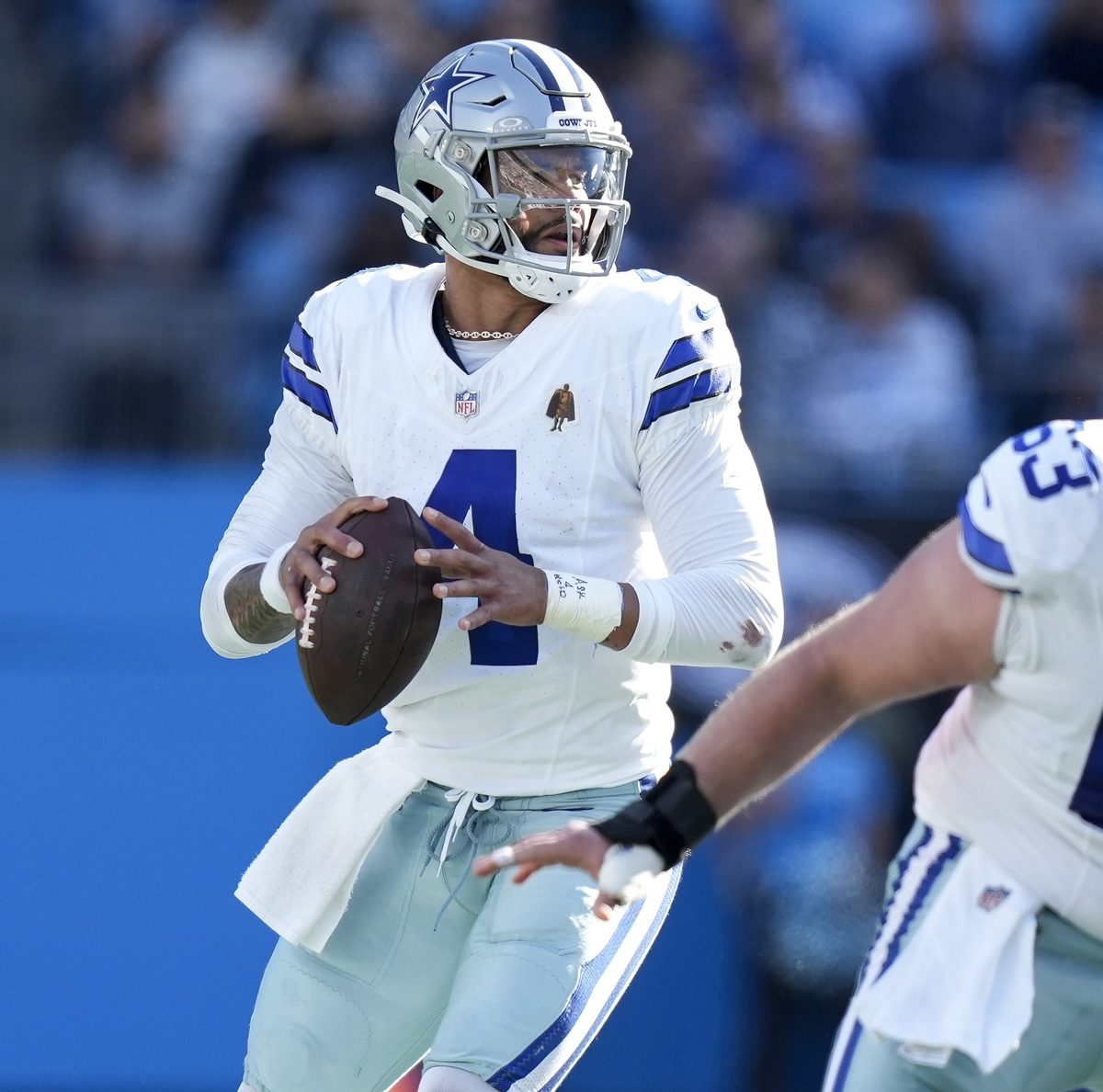 Free Daily NCAAF Lock Pick, Tuesday November 21st: Bowling Green vs Western Michigan 7:00pm ET

CLICK TO SEE PICK NOW
It's Thanksgiving Day here in the United States and that brings plenty of familiar things to the table: turkey, family and, of course, football. A pair of NFC East rivals lock up on the gridiron in a traditional Thanksgiving Day rivalry game when the Washington Commanders travel to the Lone Star State to take on the Dallas Cowboys Thursday afternoon. Washington was beaten 31-19 at home by the Giants in their previous contest Sunday, losing outright as a 7.5-point favorite. Dallas rolled to a 33-10 road win over Carolina in their previous game Sunday, covering the line as an 11-point favorite. In the all-time regular season series between the teams, the Cowboys own a 76-46-2 advantage though it was the Commanders taking a 26-6 win at home in the most recent matchup on January 8, 2023.
I've hit more than 45 parlays in the last few months, totaling over $56,982 in that span. That includes 15 wins since August 28 totaling $23,536! Looking for my Premium Picks? Don't miss out on another big payday! Click here to get a month of my parlays for only $50 (normally $100)!
Washington Commanders Looking to Pull Divisional Upset
Washington imploded, shooting themselves in the foot time and again, leading to their fourth loss in the last five games as they were beaten by the struggling Giants. The Commanders dropped to 4-7 on the season and sit third in the NFC East, while they stand 12th in the NFC playoff picture. Against the Giants, Washington never led in the game as they trailed 7-3 after the opening quarter, 14-9 at the half and 14-12 after three quarters before getting outscored 17-7 in the final stanza to take the loss. The Commanders held a 403-292 edge in total offense, piled up 28 first downs while allowing 13 and controlled the clock by a 34:51 to 25:09 margin yet lost. Washington missed an extra point, gave up four sacks and turned the ball over six times, leading to 21 Giants points, including a pick-six, while not recording a takeaway in the game.
The Commanders enter week 12 11th in the league in passing offense with 245 yards per game while they are 26th in rushing by averaging 95.7 yards per contest on the ground. Washington is 17th in the league in scoring offense by putting up 21.5 points per game while they are 32nd in the league in scoring defense by allowing an average of 27.7 points per game. Sam Howell is 295 of 442 passing for 3,038 yards with 18 touchdowns and 12 interceptions while ranking second on the team with 209 rushing yards and two scores. He has been sacked a staggering 51 times on the season. Brian Robinson Jr. leads the team with 138 carries for 558 yards and five scores on the ground. Antonio Gibson (30 carries, 137 yards) and Chris Rodriguez Jr. (20 carries, 104 yards) are the secondary backs in the system. Terry McLaurin leads the team with 56 receptions for 644 yards and two scores this season. Curtis Samuel (38 catches, 343 yards, two TD), Logan Thomas (43 grabs, 409 yards, three TD), Jahan Dotson (37 receptions, 383 yards, four TD), Robinson Jr. (27 grabs, 314 yards, three TD) and Gibson (30 catches, 269 yards, two TD) are each over 250 receiving yards this season. Joey Slye is 22 of 24 on extra point attempts and 16 of 20 on field goal attempts with a long of 61 this year.
The early injury report for the Commanders had a fair number of names on it. Monday, the team didn't practice but the Commanders released their report based on an estimate of how much participation each player would have had. Fullback Alex Armah (hamstring), cornerback Emmanuel Forbes Jr. (elbow), linebacker De'Jon Harris (quad) and defensive end James Smith-Williams (hamstring) were estimated as did not practice. Guard Sam Cosmi (chest), running back Antonio Gibson (toe) and defensive back Jartavius Martin (shoulder) were each estimated as limited. Watch for updates heading toward kickoff.
Top Cappers – Last 7 Days
Will Rogers, 22-8, $1,307

Tim "Money" Michael, 12-2, $1,011

Tom Macrina, 16-5, $995
Dallas Cowboys Trying to Keep Pace in NFC East Race
Dallas earned their second straight win and their fourth in the last five games as they rolled past Carolina on the road Sunday afternoon. The Cowboys improved to 7-3 on the season and stood second in the NFC East: they do own the top wild card spot in the NFC playoff picture. Against Carolina, Dallas never trailed as they led 7-0 after the opening quarter, 17-3 at the half and 17-10 after three quarters before breaking the game open with two touchdowns in 10 seconds early in the fourth quarter to roll to the victory. The Cowboys owned a 311-187 advantage in total offense, picked up 23 first downs while allowing 13 and owned a 31:21 to 28:39 advantage in time of possession. Dallas forced two turnovers, including a pick-six, while not committing any in the game.
This season, the Cowboys are 6th in the league in passing offense with 255.5 yards per contest. Dallas is 12th in rushing offense with 116.8 yards per game this season. The Cowboys are 2nd in scoring offense as they average 30.2 points a night. Dallas stands 5th in the league in scoring defense as they give up an average of 17.5 points a contest. Dak Prescott has hit 237 of 338 passes for 2,604 yards with 19 touchdowns and six interceptions on the year. He has been sacked 22 times for 155 yards in losses while adding 141 yards plus two scores on the ground. Cooper Rush is 15 of 20 for 114 yards and an interception. Tony Pollard leads the team on the ground with 147 carries for 590 yards and three scores. Rico Dowdle (55 carries, 235 yards, TD), KaVontae Turpin (eight carries, 79 yards, TD) and rookie Deuce Vaughn (21 carries, 38 yards) have all seen some work in the ground game as well. CeeDee Lamb leads the team with 74 receptions for 1,013 yards and five touchdowns this season. Michael Gallup (27 catches, 344 yards, TD), Pollard (33 catches, 209 yards), Brandin Cooks (29 grabs, 380 yards, three TD) and tight end Jake Ferguson (39 grabs, 386 yards, four TD) are the other players with more than 200 receiving yards this season. Brandon Aubrey is 29 of 31 on extra point attempts and 21 of 21 on field goal attempts with a long of 58 this season.
Dallas had a walkthrough practice on Monday. Their early injury report showed that running back Rico Dowdle (ankle) and safety Jayron Kearse (back) did not practice while wide receiver CeeDee Lamb (ankle) and tackle Terrence Steele (ankle) were limited. Watch for further information regarding their statuses leading to kickoff.
Struggling with handicapping? Try our NFL Predictions!
Best Bets for this Game
Full-Game Side Bet
Insiders Status:


Rating:



Washington's playoff hopes likely were flushed down the toilet with their loss to the Giants at home Sunday. Turning the ball over six times and giving up four sacks to a Giants' team that has been bad this season is concerning. Washington gave up 10 sacks to the Giants in their two meetings this season: by comparison, New York has just nine sacks in their other nine games combined. Now, you have to block Micah Parsons and a Dallas defense that has rung up 33 sacks, including 12 in the last two weeks. Howell has been running for his life this season, getting sacked a league-high 51 times. The Commanders don't have the weapons to keep up in a shootout and they lack the run game to control the clck. Dallas waltzes to the home victory in this contest.
Prediction: Dallas Cowboys -10.5
Full-Game Total Pick
Insiders Status:


Rating:



Washington has seen the over hit in six of their 11 games this season. On the road, the Commanders have gone over the number in three of their six tilts away from FedEx Field this season. They went over in their last road game, as they fell 29-26 to Seattle on November 12. Dallas has seen the over hit in six of their 10 games this season. The Cowboys have gone over the total in three of their four home games this season, scoring at least 30 points in each of those contests. Four of the last six meetings between the teams have stayed under the number, including both last season. With that said, Dallas has been piling up points at home and that doesn't change here. Look for this game to wind up over the total.
Prediction: Over 48.5

PIAA football Class 4A championship game preview: Aliquippa vs. Dallas | Trib HSSN
By: Don Rebel
Tuesday, December 5, 2023 | 11:48 PM
---

Previous

Next
The second of six PIAA championship games features several standout juniors as District 2 champion Dallas, fresh off a double overtime victory over defending champion Bishop McDevitt, battles WPIAL champion Aliquippa, which is in the state title game for a third straight year.
This is the 35th year of the PIAA football playoffs, which began in 1988.
Since then, the state championship games have been played at one site the last 31 years, first at Mansion Park in Altoona, then at Hersheypark Stadium in Hershey, and this is the second year the games take place at Cumberland Valley High School in Mechanicsburg.
Here are some Class 4A anniversaries:
• 35 years ago in 1988: Central Catholic defeated Cedar Cliff, 14-7
• 30 years ago in 1993: North Hills edged Central Bucks West, 15-14
• 25 years ago in 1998: Central Bucks West crushed New Castle, 56-7
• 20 years ago in 2003: North Penn knocked off Central Catholic, 37-10
• 10 years ago in 2013: St. Joseph's Prep beat Central Catholic, 35-10
• Five years ago in 2018: Cathedral Prep rolled past Imhotep Charter, 38-7
• Last year: Bishop McDevitt 41, Aliquippa 18
Aliquippa (13-0) vs. Dallas (15-0)
7 p.m. Thursday, Chapman Field at Cumberland Valley
Coaches: Mike Warfield, Aliquippa; Rich Mannello, Dallas
2023 March to Mechanisburg: Aliquippa defeated Latrobe in the quarterfinals, Mars in the semifinals and McKeesport in the WPIAL championship game, then beat Selinsgrove in the PIAA semifinals; Dallas defeated Wallenpaupack in the quarterfinals, Nanticoke in the semifinals and Valley View in the District 2 championship game, then beat Monsignor Bonner-Archbishop Prendergast in the PIAA quarterfinals and Bishop McDevitt in the semifinals
Last week: Aliquippa 52, Selinsgrove 32; Dallas 26, Bishop McDevitt 23 in double overtime
Players to watch: John Tracy, Aliquippa (Sr., 6-0, 160, RB/MLB); Brady Zapoticky, Dallas (Jr., 6-0, 190, QB/DB)
Team notes
• Aliquippa: The Quips earned a third straight trip to the PIAA Class 4A championship game thanks in large part to a strong running attack they showcased in a 20-point win over Selinsgrove in the state semifinals last weekend. Senior running back John Tracy enjoyed a breakout performance with 270 yards rushing on 15 carries and four touchdowns, including a scoring reception, plus junior Tikey Hayes ran for 153 yards on 13 carries and two scores. Senior quarterback Quentin Goode threw for 104 yards and a TD.
• Dallas: The Mountaineers knocked out the defending PIAA 4A champion Bishop McDevitt in a PIAA semifinals thriller last week in double overtime. Junior quarterback Brady Zapoticky threw for 118 yards and two touchdowns, one of which came on a 5-yard pass to Nate Malarkey in the first overtime. Rowan Laubach booted a 26-yard field goal in the second overtime to send Dallas to the PIAA finals. Zapoticky has thrown for 1,879 yards and 25 touchdowns this season while fellow junior Dylan Geskey leads the Mountaineers in rushing with 1,473 yards and 27 touchdowns.
Historic factoids
• This is the first meeting between Aliquippa and Dallas.
• The Quips are 18-8 in the PIAA playoffs. They are 4-5 in state championship games with victories in: 1991 over Hanover, 27-0; in 2003 over Northern Lehigh, 32-27; in 2018 over Middletown, 35-0; and in 2021 over Bishop McDevitt, 34-27. Aliquippa's losses were in 1988 to Berwick, 13-0; in 2000 to Mount Carmel, 26-6; in 2012 to Wyomissing, 17-14; in 2015 to Southern Columbia, 49-14; and in 2022 to Bishop McDevitt 41-18.
• The Mountaineers are 6-3 all-time in PIAA postseason games. They are 1-1 in state championship games, beating Washington in 1993, 31-7, and losing to Thomas Jefferson in 2019, 46-7.
• Aliquippa is 1-1 all-time against District 2 teams while Dallas is 1-1 all-time against WPIAL teams.
Tags: Aliquippa
Dallas County scammed out of $2.4M by cyber criminals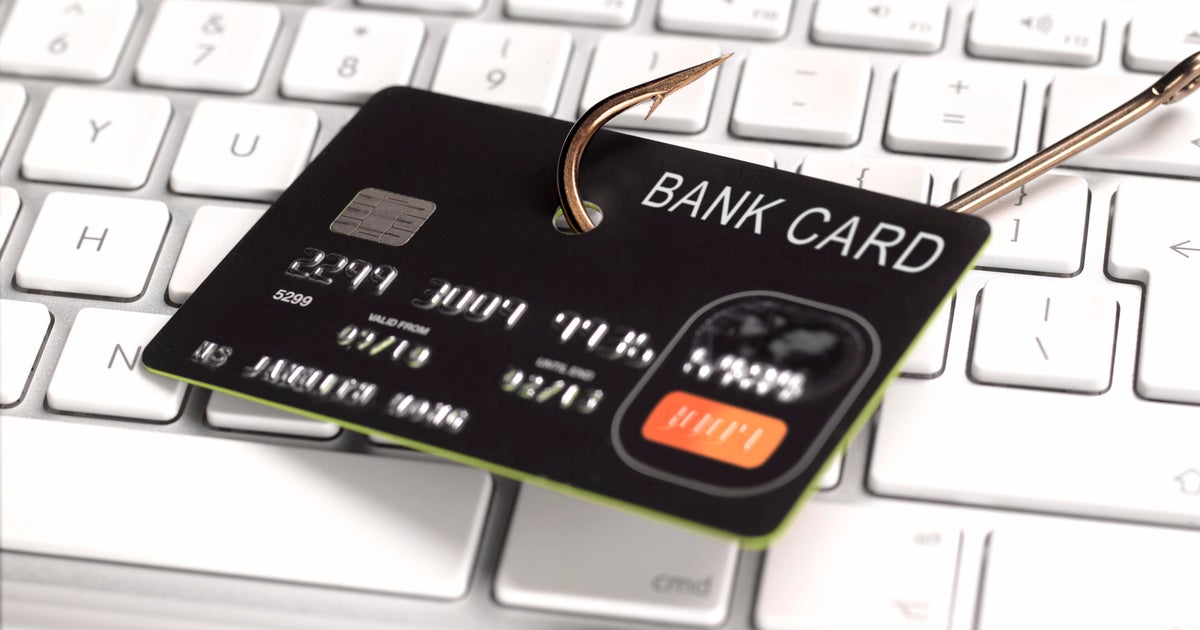 DALLAS – Dallas County has fallen victim to a cybercrime, and it cost county taxpayers $2.4 million.
Tuesday, behind closed doors, Dallas County Commissioners were briefed on a potential fraudulent payment that was wired after a county employee received a fake email message impersonating one of the county's partners.
The CBS News Texas I-Team learned the email looked like it was from one of the county's vendors asking for payment. In reality, it is was a phishing email that ultimately convinced a county employee to wire more than $2-million.
According to a statement from the Dallas County Administrator, Darryl Martin, the county became aware of the incident on November 17 and has turned over all evidence to the F.B.I.
State law requires all government employees to undergo cyber security awareness training. This training includes how to spot phishing emails.
"They are taught that (cyber criminals) can change the name on their email address and what to look out for," said cyber security expert Ben Singleton. Singleton's company Net Genius in Arlington is a state certificated cyber security training provider. 
"I don't think the recipient of this email in Dallas had that training.  They would have known what to look for," Singleton said.
The I-Team asked county officials if those who received the fraudulent email had underwent the state mandated training. As of Tuesday evening, the county had not responded to the question.
In October, hackers accessed the Dallas County network and stole data. The cybercriminal organization, Play, has threaten to post the data on the dark web.
Dallas County says this latest incident is not related to the October cyberattack.
Thanks for reading CBS NEWS.
Create your free account or log in
for more features.
VOTE: Best Saves from the FC Dallas 2023 Season | FC Dallas
Double Penalty Stop vs. Sporting Kansas City | March 18
The first save candidate we'll review takes some explaining. Essentially, Maarten Paes conceded a penalty for a foul in the box and then proceeded to save SKC's spot kick attempt not once but twice. First, Paes denied Willy Agada from 12 yards with a low save down to this left. But, after a VAR review, the kick was ordered to be retaken since Paes had stepped of his line before Agada took the shot. For the second attempt, SKC decided to switch takers and Erik Thommy stepped up. It didn't make a difference, though, as Paes made ANOTHER fantastic save (this time to his right) to help FCD earn an eventual 2-1 win. Penalties kicks are scored roughly 80% of the time so for Paes to defy the odds twice back-to-back means this is a strong contender.