Our stock report following Sunday's Dallas Cowboys win
The Dallas Cowboys showed up to Charlotte on Sunday afternoon with a simple objective – win. It did not need to be pretty, just a win with Thanksgiving week and the immediacy that comes with it about to begin. Truth be told it was a bit of a struggle for the Cowboys at times, but the Panthers made one too many mistakes and left the door open for too long, and it all went in the silver and blue direction.
The Cowboys are now 7-3 with a chance to reach eight wins as the tryptophan courses through our systems on Thursday. That is a subject for later this week, for now we are going to revisit what transpired on Sunday afternoon by way of our stock report.
---
Stock Up: DaRon Bland
The NFL record for most pick-six interceptions in a single season is four and DaRon Bland now has a piece of it. He has had a pick six in four of the 10 games that the Cowboys have played this season. How insane is that?!
Honestly this might be the prettiest interception that Bland has ever had for the Cowboys. While this was the fourth one that he took back to the house this season, it was his 11th overall in his career which is only 27 games long now.
Who was the last corner to have at least 11 interceptions in their first 27 games, you ask?
That would be Trevon Diggs.
---
Stock Up: Tony Pollard
Sunday was momentous in a lot of ways and one of them was that it featured Tony Pollard returning to the endzone for the first time since the season opener. Well done!
This was the best game that Pollard has had all season for the Cowboys as he showed the boost and explosiveness that we have known him to have for a very long time. Seeing that it still exists is quite the feeling, and good on him for turning it into points.
---
Stock Up: Micah Parsons
The NFL may wind up changing this but at the time of this writing Parsons is being credited with three sacks against the Panthers. What an infusion! Parsons is the engine that powers this whole thing and he was in tip-top shape on Sunday despite an apparent illness. A quiet day in the box score last week seems so far in the rearview mirror now.
---
Stock Up: Luke Schoonmaker
The first Cowboys points of the day belonged to Luke Schoonmaker. Give it up for the rook!
Seriously though, these are the kinds of catches that everybody wants to see from the second-round rookie. Having athletic tight ends who can haul these in is a very good thing for the offense overall and pairing Schoonmaker with Jake Ferguson is only going to yield positive things.
---
Stock Up: DeMarcus Lawrence
During the broadcast, FOX noted that Zack Martin told them during the week that DeMarcus Lawrence is the unsung hero of the Cowboys team. He is absolutely correct.
Tank was a force on Sunday and even grabbed a sack. Overall it was an excellent game that saw him turn in his helmet for a baseball cap rather early which is always a good sign.
---
Stock Up: Damone Clark
Last week brought the unfortunate news that Leighton Vander Esch would not be returning this season, but Damone Clark had maybe his best game of the season for the team. Clark is one of the best traditional linebackers on the roster at this point and absolutely played like it on Sunday making stop after stop.
---
Stock Up: Donovan Wilson
Late in the game when things were already pretty much out of hand, Donovan Wilson charged at Panthers quarterback Bryce Young and spooked him so badly that the number one overall pick fumbled the ball before any contact was made. It is that enforcer-type of disposition that Wilson brings to the Cowboys on a week in and week out basis. You love to see it.
---
Stock Up: Jerry Jones
This is low-hanging fruit and more about Jimmy Johnson than anything, but putting Johnson in the Ring of Honor is something that we have all wanted to see for a long time. It took him way longer than it should have, but Jerry did it and now we all get to enjoy.
Huzzah.
---
Stock Down: Jalen Tolbert
Tolbert saw a handful of targets in this game but was not able to cash in all too often. We have spent a lot of time talking bout how he should be utilized more and perhaps bumped up to WR3 duties, but you have to turn your targets into production if you want that to happen.
---
Stock Down: Brandon Aubrey the Extra Point Kicker
Ultimately if Brandon Aubrey is going to make every field goal that he attempts then we are perfectly fine, but on Sunday he did miss an extra point which gives him two of those on the season.
Again, he is taking care of what matters most. But this is what it is.

PIAA football Class 4A championship game preview: Aliquippa vs. Dallas | Trib HSSN
By: Don Rebel
Tuesday, December 5, 2023 | 11:48 PM
---

Previous

Next
The second of six PIAA championship games features several standout juniors as District 2 champion Dallas, fresh off a double overtime victory over defending champion Bishop McDevitt, battles WPIAL champion Aliquippa, which is in the state title game for a third straight year.
This is the 35th year of the PIAA football playoffs, which began in 1988.
Since then, the state championship games have been played at one site the last 31 years, first at Mansion Park in Altoona, then at Hersheypark Stadium in Hershey, and this is the second year the games take place at Cumberland Valley High School in Mechanicsburg.
Here are some Class 4A anniversaries:
• 35 years ago in 1988: Central Catholic defeated Cedar Cliff, 14-7
• 30 years ago in 1993: North Hills edged Central Bucks West, 15-14
• 25 years ago in 1998: Central Bucks West crushed New Castle, 56-7
• 20 years ago in 2003: North Penn knocked off Central Catholic, 37-10
• 10 years ago in 2013: St. Joseph's Prep beat Central Catholic, 35-10
• Five years ago in 2018: Cathedral Prep rolled past Imhotep Charter, 38-7
• Last year: Bishop McDevitt 41, Aliquippa 18
Aliquippa (13-0) vs. Dallas (15-0)
7 p.m. Thursday, Chapman Field at Cumberland Valley
Coaches: Mike Warfield, Aliquippa; Rich Mannello, Dallas
2023 March to Mechanisburg: Aliquippa defeated Latrobe in the quarterfinals, Mars in the semifinals and McKeesport in the WPIAL championship game, then beat Selinsgrove in the PIAA semifinals; Dallas defeated Wallenpaupack in the quarterfinals, Nanticoke in the semifinals and Valley View in the District 2 championship game, then beat Monsignor Bonner-Archbishop Prendergast in the PIAA quarterfinals and Bishop McDevitt in the semifinals
Last week: Aliquippa 52, Selinsgrove 32; Dallas 26, Bishop McDevitt 23 in double overtime
Players to watch: John Tracy, Aliquippa (Sr., 6-0, 160, RB/MLB); Brady Zapoticky, Dallas (Jr., 6-0, 190, QB/DB)
Team notes
• Aliquippa: The Quips earned a third straight trip to the PIAA Class 4A championship game thanks in large part to a strong running attack they showcased in a 20-point win over Selinsgrove in the state semifinals last weekend. Senior running back John Tracy enjoyed a breakout performance with 270 yards rushing on 15 carries and four touchdowns, including a scoring reception, plus junior Tikey Hayes ran for 153 yards on 13 carries and two scores. Senior quarterback Quentin Goode threw for 104 yards and a TD.
• Dallas: The Mountaineers knocked out the defending PIAA 4A champion Bishop McDevitt in a PIAA semifinals thriller last week in double overtime. Junior quarterback Brady Zapoticky threw for 118 yards and two touchdowns, one of which came on a 5-yard pass to Nate Malarkey in the first overtime. Rowan Laubach booted a 26-yard field goal in the second overtime to send Dallas to the PIAA finals. Zapoticky has thrown for 1,879 yards and 25 touchdowns this season while fellow junior Dylan Geskey leads the Mountaineers in rushing with 1,473 yards and 27 touchdowns.
Historic factoids
• This is the first meeting between Aliquippa and Dallas.
• The Quips are 18-8 in the PIAA playoffs. They are 4-5 in state championship games with victories in: 1991 over Hanover, 27-0; in 2003 over Northern Lehigh, 32-27; in 2018 over Middletown, 35-0; and in 2021 over Bishop McDevitt, 34-27. Aliquippa's losses were in 1988 to Berwick, 13-0; in 2000 to Mount Carmel, 26-6; in 2012 to Wyomissing, 17-14; in 2015 to Southern Columbia, 49-14; and in 2022 to Bishop McDevitt 41-18.
• The Mountaineers are 6-3 all-time in PIAA postseason games. They are 1-1 in state championship games, beating Washington in 1993, 31-7, and losing to Thomas Jefferson in 2019, 46-7.
• Aliquippa is 1-1 all-time against District 2 teams while Dallas is 1-1 all-time against WPIAL teams.
Tags: Aliquippa
Dallas County scammed out of $2.4M by cyber criminals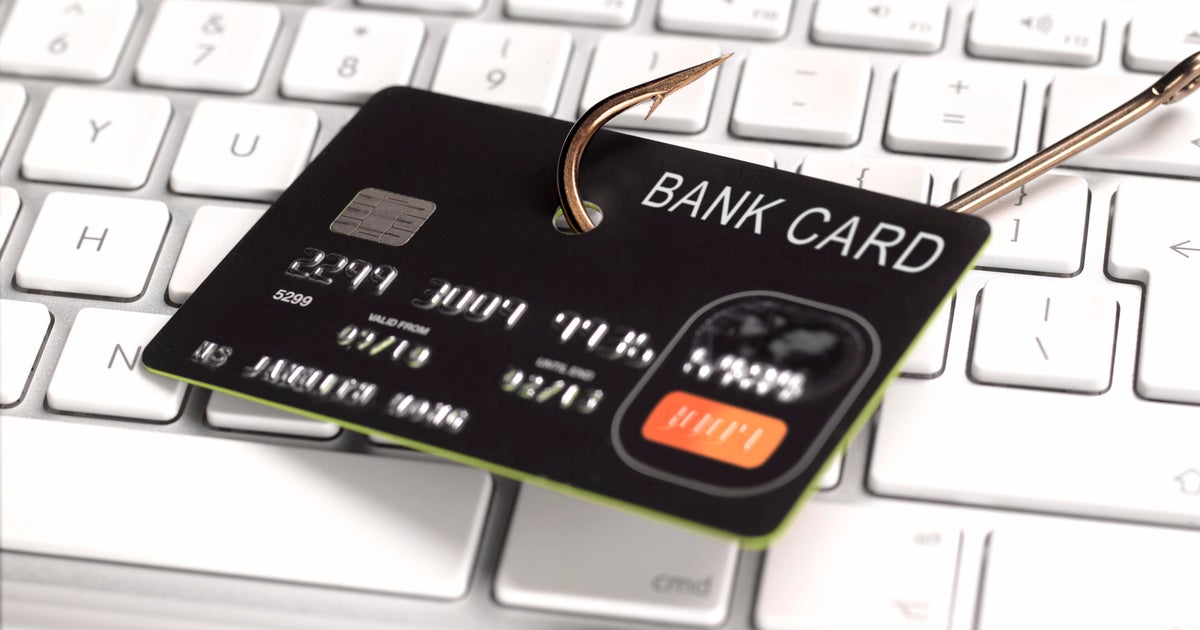 DALLAS – Dallas County has fallen victim to a cybercrime, and it cost county taxpayers $2.4 million.
Tuesday, behind closed doors, Dallas County Commissioners were briefed on a potential fraudulent payment that was wired after a county employee received a fake email message impersonating one of the county's partners.
The CBS News Texas I-Team learned the email looked like it was from one of the county's vendors asking for payment. In reality, it is was a phishing email that ultimately convinced a county employee to wire more than $2-million.
According to a statement from the Dallas County Administrator, Darryl Martin, the county became aware of the incident on November 17 and has turned over all evidence to the F.B.I.
State law requires all government employees to undergo cyber security awareness training. This training includes how to spot phishing emails.
"They are taught that (cyber criminals) can change the name on their email address and what to look out for," said cyber security expert Ben Singleton. Singleton's company Net Genius in Arlington is a state certificated cyber security training provider. 
"I don't think the recipient of this email in Dallas had that training.  They would have known what to look for," Singleton said.
The I-Team asked county officials if those who received the fraudulent email had underwent the state mandated training. As of Tuesday evening, the county had not responded to the question.
In October, hackers accessed the Dallas County network and stole data. The cybercriminal organization, Play, has threaten to post the data on the dark web.
Dallas County says this latest incident is not related to the October cyberattack.
Thanks for reading CBS NEWS.
Create your free account or log in
for more features.
VOTE: Best Saves from the FC Dallas 2023 Season | FC Dallas
Double Penalty Stop vs. Sporting Kansas City | March 18
The first save candidate we'll review takes some explaining. Essentially, Maarten Paes conceded a penalty for a foul in the box and then proceeded to save SKC's spot kick attempt not once but twice. First, Paes denied Willy Agada from 12 yards with a low save down to this left. But, after a VAR review, the kick was ordered to be retaken since Paes had stepped of his line before Agada took the shot. For the second attempt, SKC decided to switch takers and Erik Thommy stepped up. It didn't make a difference, though, as Paes made ANOTHER fantastic save (this time to his right) to help FCD earn an eventual 2-1 win. Penalties kicks are scored roughly 80% of the time so for Paes to defy the odds twice back-to-back means this is a strong contender.