Dallas' Shingle Mountain site is clean, but trust is broken
Dallas has finally completed the soil cleanup at the former site of the Blue Star Recycling facility. This is a significant milestone for the area's revival, but the city must make a path forward clear.
The closure of the facility left a 100,000-ton monster, "Shingle Mountain," towering 60 feet high. The pile of ground-up shingles and roofing debris was a heinous blight left along South Central Expressway near Paul Quinn College.
The cleanup project was completed ahead of schedule in October, a city press release says. That's a small consolation prize considering how long the city ignored it.
Marsha Jackson, a finalist in 2021 for the Dallas Morning News Texan of the Year, fought tirelessly to see the site cleaned up, slogging through city bureaucracy.
Jackson shouldn't have needed to, but she rose to the challenge and helped her neighborhood through the process, looking to a better future for the site.
Even after the mountain was moved, the soil remained toxic because of a past landfill, leaving it with high levels of lead. Dallas invested $2 million into cleaning the soil. It owed that much to residents. But it took too long to get to that solution, and it may be quite a while longer before anything else can be done with the site.
Residents in the area want it to be a park, but council member Tennell Atkins said the possibility of rezoning it is likely a year away, our newsroom reported.
Shingle Mountain is gone, but Dallas still has to earn back trust
Turning the site into a recreational green space would be a fitting end for an environmental mess that polluted the air and which residents believe created health problems for so long. We've seen this before with great success. The Trinity River Audubon Center sits atop an old dump. But, in this case as in that one, residents will have to wait for a better future.
Sadly, this kind of story isn't unfamiliar to southern Dallas. The permitting of heavy industry in underserved residential areas is a Dallas tradition, from West Dallas to Red Bird to Pleasant Grove.
In recent years, the city has taken steps to undo that. In West Dallas, the Environmental Protection Agency will soon conduct a study of environmental conditions in the area.
Now, we also have good news about the remediation completion at the Blue Star site in far southern Dallas, just south of the Audubon center.
It's a good thing the study is happening. But earning back residents' trust will be a long road for the city both west and south.
Dallas is responsible for listening to and engaging with residents to determine a clear path forward. And it can't afford to wait as long as it did to clean up Shingle Mountain and the soil under it.
We welcome your thoughts in a letter to the editor. See the guidelines and submit your letter here. If you have problems with the form, you can submit via email at letters@dallasnews.com

Aliquippa dominates Dallas to become school's 1st undefeated state championship team | Trib HSSN
By: Chris Harlan
Thursday, December 7, 2023 | 9:56 PM
---

Previous

Next
MECHANICSBURG — Not Ty Law. Not Darrelle Revis. None of the all-time greats in Aliquippa history had ever celebrated an undefeated state championship. That perfect ending had eluded the Quips five times before, including just a year ago here at Cumberland Valley.
But this season turned out flawless.
Tikey Hayes boosted his stock as maybe the next all-time great by scoring three times in the first half, and sophomore Qalil Goode picked off three passes as Aliquippa celebrated a 60-14 victory over Dallas in the PIAA Class 4A final at Chapman Field. The clock ran continuously for the final quarter and a half under the 35-point mercy rule.
The state title was the fifth overall and the second in three years for Aliquippa. But a 14-0 record made this one unique.
"No team ever went undefeated, so we can now say we're the best team in Aliquippa history," Hayes said.
The Quips were here in the exact same position a year ago, but saw their undefeated record fall in the championship game. That was the fifth undefeated team to lose in a state final, but the Quips certainly crushed any championship curse this time.
The 60 points were the fifth-most scored in a PIAA final.
"It's definitely special," said Aliquippa coach Mike Warfield, who won his third title in six years. "Like I told the kids after last week's game, 'We're going to go get this thing. I'm not superstitious. We're not going to be superstitious.'"
Aliquippa coach Mike Warfield on finishing off an undefeated state championship season #HSSN pic.twitter.com/78CMR0iaCa

— Chris Harlan (@CHarlan_Trib) December 8, 2023
A Penn State-bound junior, Hayes powered the offense with 222 yards on 18 carries and scored on runs of 7, 34 and 61 yards. He climbed into the top 10 on the WPIAL's all-time rushing list and has another year to go. The Quips led 40-14 at half behind three touchdowns from Hayes, whose presence drew Nittany Lions coach James Franklin to the stadium.
"That's the best high school back I've ever seen," Dallas coach Rich Mannello said. "He's that's good. He's going to go on and have a great college career and who knows after that."
Hayes' individual effort was rivaled only by Goode, who intercepted three Dallas passes in the first half. He returned one 87 yards for a pick-6 just before halftime, a play that dashed any momentum Dallas had built late in the half.
"The pick-6 changed the game," Warfield said. "They're a good team. This is 4A. They're going to have a run, and I think that switched it back over to our side."
Dallas was trying to cut the lead to 11, but Goode's long return instead gave Aliquippa a 40-14 edge. Goode also had interception on Dallas' second and fifth possessions.
"This definitely wasn't how I imagined it, but it couldn't have turned out any better," Goode said. "He kept trying to throw it over the top (of our defense) and I was there every time."
Dallas quarterback Brady Zapoticky completed 9 of 26 passes for 137 yards, one touchdown and five interceptions.
Goode sprinted the length of the field with an entourage of teammates who contributed to a dominant defensive effort. Arison Walker also had two interceptions, and Jayace Williams had two sacks and a team-high six tackles.
The mercy rule took effect with 6:11 left in the third with the Quips ahead 52-14.
This state championship "cemented our legacy," said Aliquippa's Tikey Hayes after winning the #PIAA 4A title pic.twitter.com/XEvFXKDHvS

— Chris Harlan (@CHarlan_Trib) December 8, 2023
Aliquippa also got touchdowns from seniors Brandon Banks, Cameron Lindsey and two from John Tracy, who finished with 135 rushing yards on eight carries. Tracy scored on runs of 15 and 46 yards. Lindsey reached the end zone on a 9-yard run, and Banks caught a 36-yard touchdown pass from senior Quentin Goode on the Quips' first possession of the night.
Goode, the older brother of Qalil, completed 5 of 12 passes for 149 yards, one touchdown and one interception. He led Aliquippa to touchdowns on its first two possessions to lead 16-0.
District 2 champion Dallas (15-1) was seeking its first state title since winning the Class 2A title in 1993. The Mountaineers were 4A runners-up to Thomas Jefferson in 2019.
Aliquippa previously won state titles in 1991, 2003, 2018 and 2021.
"You don't want to lose a game like this, but you can swallow it a little bit easier knowing it was a public school," Mannello said. "You've got to feel good when public schools make it to this point."
Chris Harlan is a Tribune-Review Staff Writer. You can contact Chris by email at charlan@triblive.com or via Twitter .
Tags: Aliquippa
Stars forward Matt Duchene becomes 384th skater to reach 1,000 games | Dallas Stars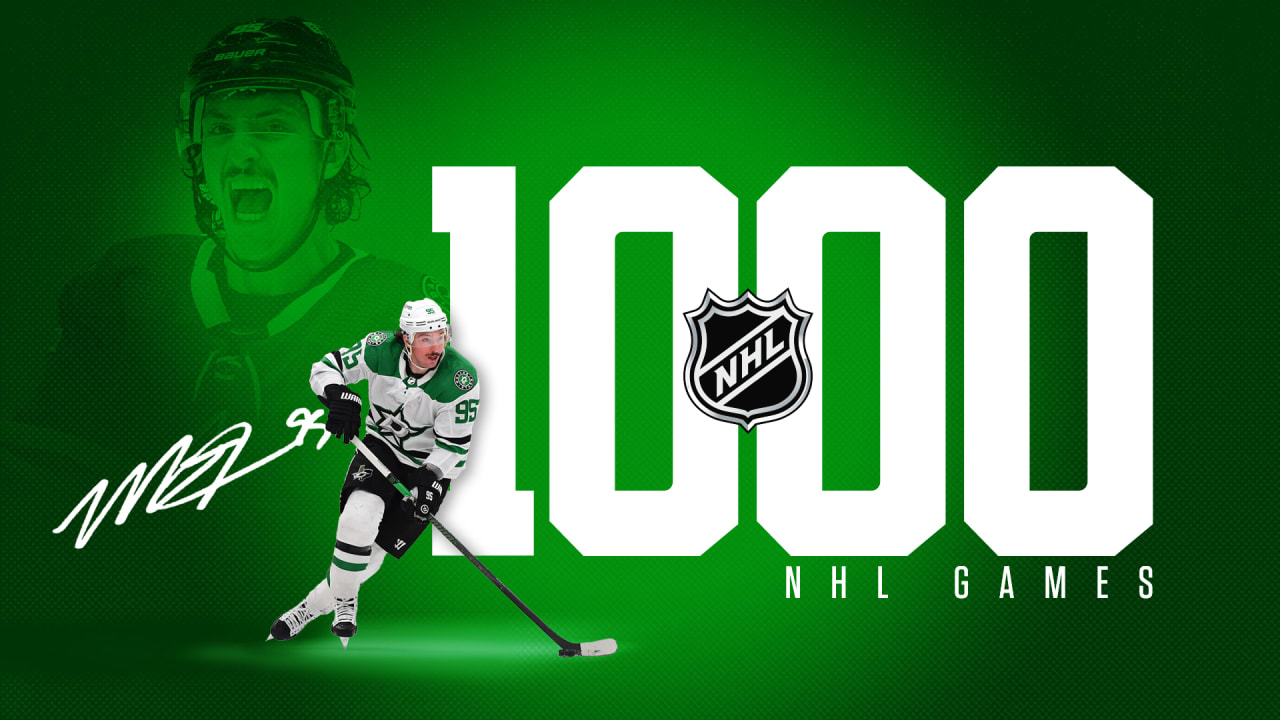 This season, Duchene became the sixth player to register his first 15 career points (6-9—15) with the Dallas Stars in 16 contests or fewer. Tyler Seguin (14 GP in 2013-14), Benoit Hogue (14 GP in 1995-96), Brett Hull (15 GP in 1998-99), Jason Spezza (16 GP in 2014-15) and Alex Chiasson (16 GP from 2012-13 – 2013-14) are the only ones to do so to date. He also became the sixth player in franchise history to score three winning goals in a four-game span (Nov. 9, 11 & 14), joining Jamie Benn in 2019-20, Jere Lehtinen in 2005-06, Pierre Turgeon in 2002-03, Jude Drouin in 1971-72 and Wayne Connelly in 1967-68.
Samara Joy, one of jazz's brightest young stars, heads to Dallas
Last week, jazz vocalist Samara Joy was eagerly awaiting her gig that evening at the White House, where she'd perform holiday tunes for President Joe Biden at the National Christmas Tree lighting ceremony.
But she was less excited about who she was singing for than who she was singing with: Her father, musician-producer Antonio McLendon.
"I realize how special it is, to share this moment with people who inspired me to sing in the first place," Joy said by phone from Washington, D.C.
Born Samara Joy McLendon and raised in the Bronx, she dropped her surname when she cut her first album in 2021. But now that she's the most acclaimed young singer in jazz — she won the Best New Artist Grammy in February — the 24-year-old singer wants the whole world to know she's a McLendon.
On Sunday afternoon, she'll headline the Longhorn Ballroom as part of "A Joyful Holiday Featuring the McLendon Family," including her dad, her uncle Laurone McLendon and her cousins Tommy Niblack and T Lovey Rowe. Backed by a piano-based quartet, they'll perform Christmas tunes as well as songs from Joy's 2022 breakout album, Linger Awhile.
This conversation with Joy has been edited for clarity.
You grew up in such a musical family, starting with your grandparents, Ruth and Elder Goldwire McLendon, who were members of the Philly gospel group the Savettes. What was your childhood like?
I mean, music was everywhere. My mom grew up on Soul Train and Philly Soul and shared all this beautiful music with me. My dad, he's a bass player and a singer and had a home studio, and he'd even let me sing background on some of his songs.
He got me an iPod, and he and my uncle transferred songs onto it … I remember listening to George Benson, Stevie (Wonder), Chaka (Khan) and Luther (Vandross). One of my favorites was Kim Burrell, a Texas singer with such a unique voice. I'd put on her album Everlasting Life on repeat and listen to it all the time.
You have such an incredible voice yourself. I know you sang in gospel choirs as a child, but at what point did you realize you had a gift, that singing could be your career?
I remember as early as sixth grade, joining my middle school play and being fascinated with all the details, figuring out how to make my voice sound deeper or brighter to match the character's emotions during a play or during a song.
That's when I knew I loved the craft. But that's not necessarily when I knew I had a gift, because I was always quite insecure about my voice.
When did you finally get confident? When did it all click?
I would say a couple weeks ago (laughs). I don't know. It took a while to get over the butterflies and the nerves. I graduated from college in May of 2021, and I've been on tour ever since, singing every night, being a leader out front, and it kind of forced me to come out of my shell and share what I'm passionate about. I figured this is the one thing that I love … I don't want to be nervous about this, you know?
I find it amazing that you didn't fall in love with jazz until you were 18, and then, a year later, you won the prestigious Sarah Vaughan International Jazz Vocal Competition. How did that transformation happen so quickly?
I didn't really connect with jazz until I got to college, which doesn't sound right. I'm from New York, you know, born and raised with all these jazz clubs around me, but I never stepped foot into them until I got to college and joined the jazz studies program, hoping it would develop my voice.
As soon as I got there (the State University of New York at Purchase), I met all of these friends who were so interested in this music that I knew nothing about. It inspired me to want to know more.
I started listening to Sarah Vaughan's live recordings, pretty much all of my freshman and sophomore year, and I was like, "Oh my gosh, how did she make her voice sound so smooth and so deep? And then all of a sudden, she's floating on air in her higher register!" The more that I listened, the more I had the goal to sing a song a different way every time I sang it, to apply my own ideas when it comes to harmony. As I grew, the ideas started to flow naturally.
Do you think your gospel/R&B influences helped you become a jazz singer?
Absolutely. Honestly, I feel like I was at an advantage not listening to jazz as I was growing up, because it allowed me to absorb all of these different styles that I can infuse into what I'm doing now, without trying to force it.
When I was singing in church, gospel-wise, I was thinking about the power of my voice and being able to sing with the same power that my dad sang with or other singers alongside me did. So what I learned from gospel translated for sure into jazz, being able to sing with dynamics, along with the smoothness and clarity of R&B singers I listened to, like Jill Scott and Layla Hathaway.
You seem very savvy about the music business. After some of your videos went viral, you paid for the recording of your first two albums and then licensed them to record companies (UK-based Whirlwind for Samara Joy and Verve for Linger Awhile). Is that correct?
Yes. And I would be remiss if I didn't mention that it wasn't my idea, but my manager's (Matt Pierson). When I was first getting into the business, I didn't know anything about it. He encouraged me to use the winnings from the Sarah Vaughan competition to fund the next record, and then I would own it.
My family definitely warned me about the music business. They're very supportive, but they cautioned me to be aware, to protect myself, and to think about what I wanted and find the people that would help me get to that point. Because at the end of the day, nobody knows what I want for myself, except for me.
The fact that all of it is coming together so beautifully is beyond anything that I could have planned. I have a great team, I'm glad that I still have my head on straight, and I know what I want going forward.
Samara Joy performs in "A Joyful Holiday featuring The McLendon Family" at 2 p.m. Sunday Dec. 10 at the Longhorn Ballroom, 216 Corinth St., Dallas. longhornballroom.com.