Cowboys kicker Brandon Aubrey is off to quite the NFL start
There is very little to be concerned about with the Dallas Cowboys right now. At present time, two games in, just about everything that we thought would be great… is. As we all know though, that is likely to change.
We all had questions about this or that when training camp began and even those things have been serviceable at worst. During the days of Oxnard highlights we lamented over the team's kicking situation and how unreliable Brandon Aubrey seemed to be. Fast forward through over half of September and he has earned our trust.
Last week was a big one for Aubrey and his statistical profile with the five field goals that he successfully booted (off of five attempts, mind you). Whether or not you decided to pick him up off of the waiver wire in your fantasy football league, that is up to you, but you should know that Aubrey is in some rare company through two games of his career.
Brandon Aubrey is one of five kickers in the Super Bowl era to have this many field goals so early in his career
The Cowboys have approached their kicking situation uniquely over the last few years and as a result they have had some unconventional NFL rookies at the position (including Brett Maher five years ago). Brandon Aubrey may have professional experience as far as applying his foot to a ball, but he is brand new as far as the National Football League is concerned.
Given that is the case, it is worth looking through the pages of NFL history to see where Aubrey stacks up with his current volume of work. Aubrey missed his first extra point, something we hopefully look back on and laugh at after a long and fulfilling career from him, but since then has been a perfect seven of seven (mandatory shout out to Monica Geller) on field goal attempts.
If it doesn't seem like it, seven is a lot of field goals through a two-game span. Isolating the fact that they were Aubrey's first two games makes him just the fifth kicker in the Super Bowl era to successfully make at least seven field goals in the first two games of a career.
You will note that Aubrey isn't even the first Cowboy to make this list given that Richie Cunningham did in 1997, so he won't be having a statue build in his honor outside of AT&T Stadium; however, he did do something in the building specifically that none of these other kickers did anywhere in their two-game sets.
Perhaps the most impressive thing that Aubrey did was boot a 55-yard field goal last Sunday against the New York Jets. Of all of the field goals that any of these kickers had in their stretches, none of them had a field goal that long. Aubrey has the biggest shot from downtown.
Obviously there is a lot that is hopefully left of Brandon Aubrey's career, but it is cool that he has done something already that so few have.

2 Pats to keep an eye on, including an old friend
Patriots File
2022 Record: 8-9 (3rd in the AFC East)
Last Meeting: 10/27/2021 Dallas Cowboys victory 35-29 (Dallas Cowboys lead series 8-6)
Head Coach: Bill Belichick (299-154 record as a head coach)
Key Additions: TE Mike Gesicki, WR JuJu Smith-Schuster, RB Ezekiel Elliott
Key Departures: RB Damien Harris, WR Jakobi Meyers, S Devin McCourty
2022 was a very frustrating year for the New England Patriots. The franchise that is not used to having losing seasons did exactly that and nothing – especially on the offensive side of the ball – seemed to go right for them. With Matt Patricia and Joe Judge seemingly running the offense, quarterback Mac Jones looked to have regressed from his solid rookie season.
The Post-Tom Brady Era in New England has been a challenge for the team and while they are trying to find a way to get back to their days of old, every team in their division has worked aggressively to get better and seize the moment.
Fast forward to 2023 and the Patriots have old friend Bill O'Brien back to run the offense and with that addition plus some more offensive pieces, the Patriots have somewhat looked better on the offensive side of the ball. Belichick will always have that defense ready to play and they look like one of the more formidable units in the NFL, but ultimately the team's success will come down to whether the Patriots' offense can consistently elevate their game from a year ago.
The rookie first-round pick looks to be an absolute home run selection just a month into his young career. The Patriots used their first selection in this year's draft to add much-needed youth and talent to their secondary and Gonzalez has answered the bell extremely well since joining the team. Gonzalez has been asked to cover every team's number-one wide receiver so far and could be tasked with doing the same this week.
Fresh off a Rookie of the Month award to start his career, all eyes are on the cornerback out of Oregon to see if he is able to continue his stellar play, possibly against a very tough CeeDee Lamb here in Week 4. This matchup is an intriguing one as the overwhelming majority of Lamb's work comes from the slot with Gonzalez only having played 17 snaps inside so far this season, meaning if Gonzo is truly going to travel with the Cowboys' star wide receiver, he is going to have to come into Lamb's world to do so.
Lamb has been highly productive this year, and Gonzo has exceeded every challenge through the first three weeks – setting this matchup to be the one to watch here in Week 4.
Saying to not forget about Ezekiel Elliott this week is comical this week. No one in Dallas, especially this week, has forgotten about Zeke and what he had done in his time here. This week, especially with added motivation, and the fact the Cowboys did not look good defending the run against the Arizona Cardinals last week, only adds to the fuel that Zeke will have on Sunday.
Belichick only thinks about winning – it's one of the qualities that puts him in contention to be the greatest coach ever in the NFL. However, with that in mind, the idea of a fresh-legged, chip on his shoulder Zeke going against his old team that let him go may be too good of an opportunity for the Patriots to not try and take advantage of.
Look for a healthy dose of Zeke on Sunday against this Cowboys defense who will once again have to prove that they are capable of stopping the run. If the Cowboys aren't careful, Zeke may be able to put his new team on his back en route to an upset win over his former team.
Aces vs. Wings: How Las Vegas held Dallas scoreless for final five minutes of Game 3 to advance to WNBA Finals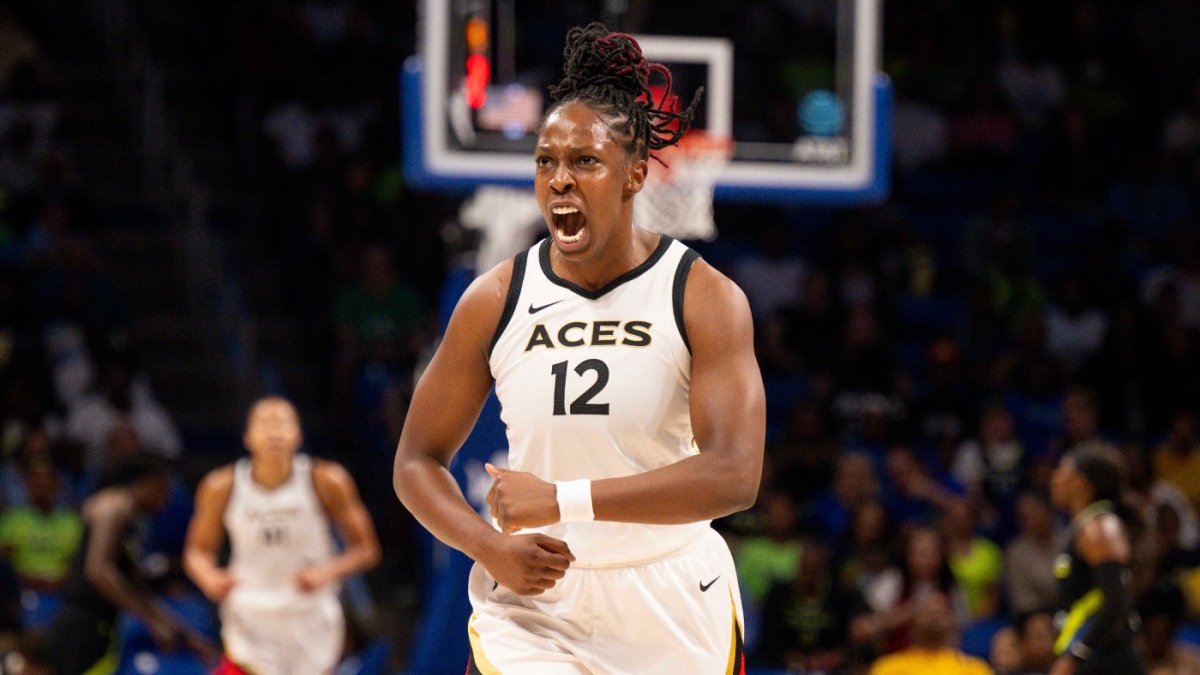 The defending champion Las Vegas Aces are going back to the WNBA Finals after completing a three-game sweep of the Dallas Wings on Friday night with a dramatic 64-61 win in Game 3 of their semifinal series. In a week's time they'll begin the final stage of their quest to become the first time repeat champions since the Los Angeles Sparks in 2001 and 2002. 
To do so, they'll need to play defense like they did in closing out the Wings. While the Aces produced the best offense in WNBA history during the regular season, they also led the league in defense, and locked in on that end down the stretch to steal a win, and the series, on the road. 
During the final five minutes of Game 3, the Aces held the Wings scoreless on 0 of 10 from the field, and closed on an 11-0 run. The Aces' connectivity and cohesion stood out in those final possessions, as did their individual defensive talent. You need both to have an elite defense, and the Aces do.  
Watch here as the clock ticks under four minutes and every player on the floor contributes to this stop. First, Kelsey Plum gets under the screen on a non-shooter in Veronica Burton to cut off any driving lane to the basket. Meanwhile, Alysha Clark out-muscles Natasha Howard to prevent her from coming to the ball, Jackie Young is pressed up on Arike Ogunbowale to take her out of the play, A'ja Wilson battles to prevent a post entry and Chelsea Gray is in perfect help position on the weak side. Eventually, the Wings can't do anything besides skip the ball to Satou Sabally, who has to launch a deep 3-pointer. 
When they needed individual efforts, they got them. Look at this possession with less than 30 seconds to play and the Aces clinging to a one-point lead. The Wings initially get Howard the ball, but Wilson is out on her immediately and her mere presence makes Howard reconsider. She gives the ball to Ogunbowale instead, who is one of the toughest players to guard in the league. Keeping her front of you is a major challenge, but one Young passes with flying colors as she cuts off her drive and forces her into a tough step-back jumper. 
"I've been challenging them to finish out quarters against this team," Aces coach Becky Hammon said. "This team can score a lot quickly. I can't sit here and say we did anything different. We were switching defenses when we could between a 2-3 and a man, and just trying to clog it up and make them think and do different things. 
"We did some things defensively which we haven't done ever, and [my players] caught on, which is a real tribute to their focus and intelligence to not practice something and just go out and do it on the fly in a really high-pressure situation. It's the luxury of having a really smart team."
After another monster effort in Game 3, the Aces have been far and away the best defensive team in the playoffs. Certainly their competition has something to do with that, but the extent to which they are dominating on that side of the ball is staggering; they've allowed 88.4 points per 100 possessions over their five playoff games, and opponents are shooting 36.8% from the field. 
To put that into context, during the regular season the Aces had the best defensive rating at 97.7 and the Liberty had the best opponent field goal percentage at 42.4%. 
As incredible as the Aces' offense is, there will always be days where the other team is playing excellent defense, or your shots aren't falling or you aren't getting calls from the officials. True championship-level teams can rely on their defense to carry them through those situations, and the Aces are a true championship-level contender. 
They've proven so all summer long, and Friday night was just another example. 
Former assistant to Sarah Ferguson, Duchess of York, found dead in Dallas apartment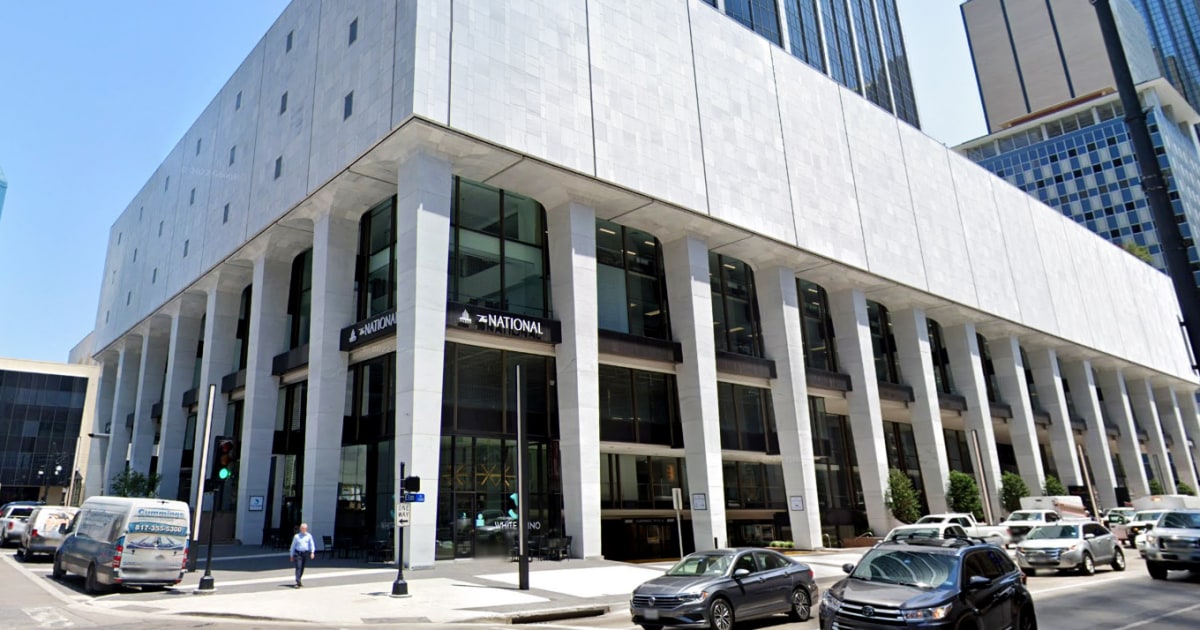 Sarah Ferguson, Duchess of York, mourned the death of her former personal assistant Friday, two days after Dallas police announced the arrest of a suspect charged with her murder.
"Jenean was loyal, hardworking, beautiful and fun and my heart breaks for her family and friends," the duchess, also known as Sarah Ferguson, said in a post to her social media pages.
On Monday afternoon, officers responding to an unspecified call for service found Jenean Chapman, 46, dead inside an apartment in downtown, the Dallas Police Department said in a statement.
On Tuesday, the Dallas County Medical Examiner's Office concluded her death was a homicide, according to police. Authorities did not release any additional details about how she died.
Also that day, a suspect, James Patrick, 48, was arrested by University of Texas police in Austin in connection with Chapman's killing, police said.
Patrick was expected to be charged with murder, Dallas police said in a statement released Wednesday.
He remained jailed in Travis County Friday on $100,000 bond, according to inmate records.
A possible motive was unclear, and it wasn't clear whether the suspect retained legal counsel for the case. The public defender's office in Travis County did not immediately respond to a request for comment.
Relatives told NBC Dallas-Fort Worth that Chapman and Patrick had been married a few months and had been in a rocky relationship for years.
"We were shocked because before that it was an on-and-off relationship," sister Nicole Marshall told the station. "It was rocky, we were aware of that."
Ferguson mourned Chapman's death on social media Friday. She shared an image of Chapman and herself in the back of a Lincoln Town Car and vowed to donate money to a crowdfunding effort that would cover transportation of her body to New York.
"I am shocked and saddened to learn that Jenean Chapman, who worked with me as my personal assistant many years ago, has been murdered in Dallas aged just 46," Ferguson wrote.
She continued, "I heard from her just a couple of months ago and she seemed so happy."
Sister Crystal Marshall said Chapman's latest role had been as a senior vice president at Critical Mass, a digital marketing firm, and she'd also worked at music company Def Jam. She was planning to embark on a new journey and start her own business, Marshall told NBC Dallas-Fort Worth.
Chapman was the definition of an "independent Black woman," she said.
"We're in a state of shock," Nicole Marshall told the Dallas station. "Definitely feel blindsided. We're trying to be a support system for our mother, but it's just a really hard time."