Austin man earns gun license despite having no arms
AUSTIN, Texas – An Austin man is now licensed to carry a gun despite not having arms. His instructor says it took a few hours to teach the student, and he passed with flying colors.
"It brought me to tears, I wanted to cry because I was happy that I was able to help this young man," said Central Texas Gun Works owner Michael Cargill. "He wanted to be able to protect himself."
In a video posted to social media, Central Texas Gun Works instructor Michael Cargill can be seen standing behind a student as he loads a gun with his feet and shoots at the target. 
"He walked in, he said, 'hey, I want to learn how to shoot, I want to qualify to get my license to carry a handgun," Cargill said. "I said 'piece of cake.'"
The instructor says he worked with the student in the classroom and taught him how to hold and unload the gun. The most complicated part was loading the magazine. 
"We had to work with what toe he was going to use to actually pull on the trigger and how he was going to hold the gun, nice and steady, all while looking at your sight," Cargill said. "Your front sight and your rear sight."
AUSTIN NEWS
The student passed the written and shooting test using a Ruger LCP II.
"He didn't just barely pass, he passed with flying colors and was an outstanding student," Cargill said. "It was a piece of cake, he fired from the 3-yard line, the 7-yard line and the 15-yard line, the only thing I did for him that was different is I allowed him to sit on a chair."
Michael Cargill says it was the first time he has taught someone without arms, and he will use the video as inspiration for those who plan on taking his course.
"This young man had no arms, no hands, and he was able to actually shoot and pass and do exceptionally well at the gun range," Cargill said.

Austin will now allow more homes to be built on single-family lots
Sign up for The Brief, The Texas Tribune's daily newsletter that keeps readers up to speed on the most essential Texas news.
---
Amid a housing affordability crisis, the Austin City Council voted Thursday to allow the construction of more homes on single-family lots in a major bid to put more housing units on the market.
The change will allow homebuilders to put up to three housing units, such as duplexes and triplexes, on almost any lot in the city where single-family homes are currently allowed, a move aimed at juicing the city's supply of homes affordable to middle-income households. Like most major U.S. cities, most of Austin's residential land has long been zoned for only single-family homes.
That restriction — housing advocates, real estate experts and developers say — has made it exceedingly difficult for the city to meet the rampant housing demand that has accompanied massive population growth. That lack in housing units has been a key factor in driving home prices and rents skyward.
"If you don't build more housing, then the price of existing housing is going to go up," said Vicki Been, faculty director of New York University's Furman Center for Real Estate and Urban Policy. "If you want to keep the housing affordable, or make it more affordable, you need additional supply."
Critics of the new policy argue that denser housing will ruin the character of existing neighborhoods and displace low-income residents while doing little to provide affordable housing.
"I'm super disappointed to see this trickle-down policy proposed with no empirical evidence that it actually does anything for the middle class, let alone the lower class," Carmen Llanes Pulido, executive director of Go Austin/Vamos Austin, a community health coalition, told the council Thursday.
After several hours of often passionate and heated public testimony from hundreds of speakers, council members approved the measure — part of a package of reforms known as the HOME initiative — by a 9-2 vote late Thursday evening.
"I think we can celebrate this moment and the achievement tonight as we create more housing opportunities across the city," said Council Member Leslie Pool, the proposal's author.
The two council members who voted against the measure — Alison Alter and Mackenzie Kelly — expressed doubts that allowing duplexes and triplexes in single-family neighborhoods would result in greater housing affordability.
"I believe that my colleagues and I agree on the goal working to create housing opportunities for those who the market often leaves behind: our public servants and service workers," Council Member Alison Alter said. "The devil truly is in the details and we have not gotten the details right as proposed tonight."
The decision to allow more homes on single-family lots is the latest in a broader push by Austin officials to relax city rules and spur more housing construction.
Last month, Austin became the largest city in the country to end requirements that new developments have a set amount of parking, often referred to as "parking minimums." That measure is intended to allow more housing construction as well as fight climate change. The council is also weighing a proposal to reduce the amount of land the city requires to build single-family homes.
Like in many cities across Texas and the U.S., Austin's dire shortage of housing worsened during the pandemic, resulting in even higher housing costs. The Austin region as a whole needed about 35,000 more homes than it had in 2021, according to a recent analysis by Up For Growth, a nonprofit that focuses on housing policy. Even as the region was among the busiest in the country for housing construction in recent years, building hasn't kept up with population growth.
Cities like Portland have found some success in blunting the rise of housing costs by allowing more homes to be built on lots. The idea is to spread the cost of the land across multiple households, lowering the overall cost of individual homes. Cities that have eased their zoning restrictions have also kept rent in check, according to recent research.
In Austin, a group of homeowners has proven adept at killing city efforts to relax zoning restrictions, winning court battles in recent years to stop an overhaul of the city's land development code — which hasn't been substantially changed since the 1980s. Organizers with Community Not Commodity, a group that has vehemently opposed city zoning reforms, said Thursday morning it had delivered more than 10,000 petitions from residents protesting the changes.
Critics have blasted the proposed reforms as giveaways to developers. Skeptics doubt that allowing more homes to be built will ultimately reduce housing costs — and worry that doing so will accelerate gentrification and displacement in low-income communities.
More than 300 people signed up to speak against the proposal, criticizing the idea as a "land grab" and "plundering" and holding signs that read "PEOPLE OVER PROFIT" and "DON'T LET DEVELOPER$ 'SCROOGE' US OVER!"
Allowing more homes on single-family lots "means nothing but gentrification, more displacement, more desperation," Fran Tatu, outreach director for Austin Mutual Aid, told the council Thursday.
Research shows that adding more supply lowers housing costs — and may actually protect low-income areas from gentrification and displacement. Austin officials plan to study whether the initiative contributes to displacement of communities of color among other potential consequences.
And a recent poll by the Pew Charitable Trusts shows large bipartisan majorities support policies aimed at encouraging more housing.
In Austin, proponents have also thrown their weight behind relaxing zoning rules as a key albeit partial step to solving the city's housing woes. That broad coalition of supporters includes homebuilders, historic preservationists, labor unions, business groups and the Texas arm of the American Association of Retired Persons. Some 194 people signed up to speak in favor of the change Thursday.
"HOME will expand housing opportunities, particularly ownership opportunities for those who do not have access to such opportunities today," Awais Azhar, a member of the advocacy group HousingWorks Austin, told the council.
Luke Metzger, executive director of Environment Texas, said denser housing stock is necessary to fight climate change. Research shows that households in denser neighborhoods emit fewer greenhouse gas emissions than those in lower-density areas, in part because they're not commuting as much by car.
"The HOME initiative gives Austin a golden opportunity to reshape how we develop for coming generations, expanding the areas within Austin where compact and walkable neighborhoods can be built, will reduce the pressure for further sprawl, protect our environment and enhance our quality of life," Metzger told the council Thursday.
Disclosure: HousingWorks Austin has been a financial supporter of The Texas Tribune, a nonprofit, nonpartisan news organization that is funded in part by donations from members, foundations and corporate sponsors. Financial supporters play no role in the Tribune's journalism. Find a complete list of them here.
Austin City Council to vote on HOME initiative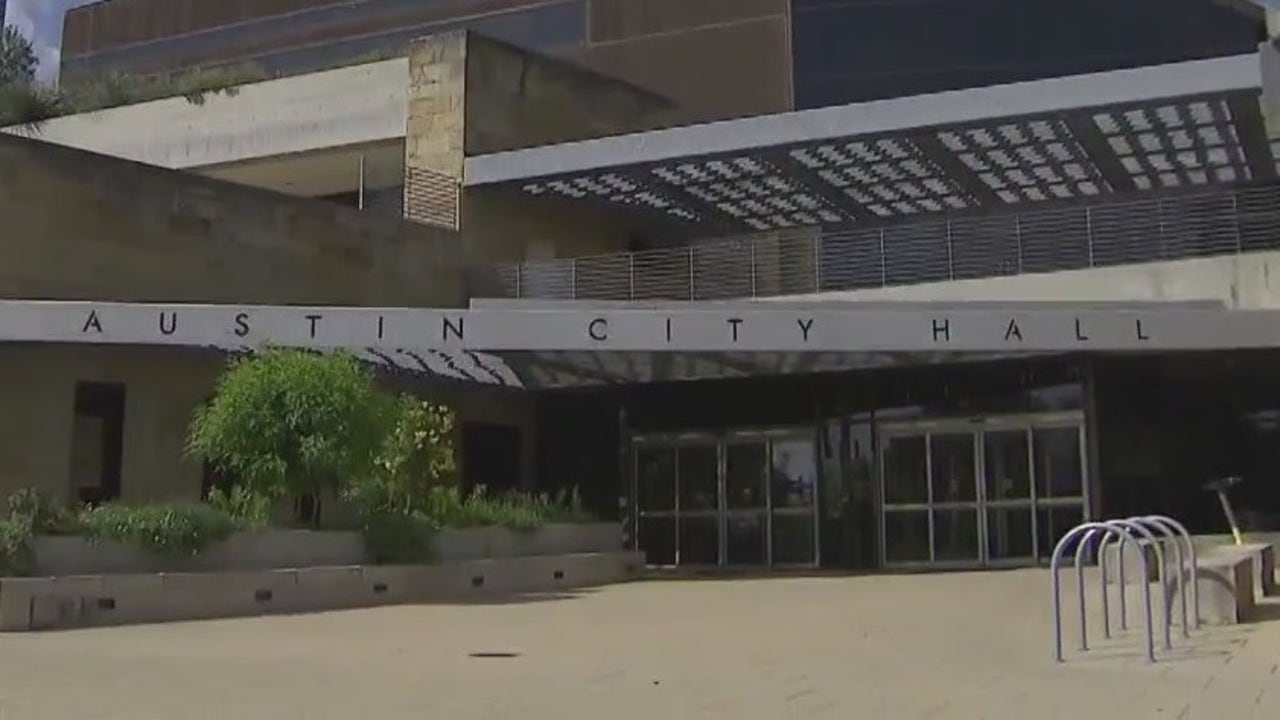 AUSTIN, Texas – Hundreds of speakers signed up to speak about the HOME Initiative at Austin City Council's special meeting.
HOME, also known as Home Options For Middle-Income Empowerment, is a series of initiatives put forward to address Austin's critical housing shortage put forward by council member Leslie Pool.
A special called council meeting was held Thursday to vote on phase one of the HOME initiative. If passed, phase one will allow up to three homes on a property lot.
Before taking a vote, council was set to listen to comments made by the public. According to city officials, 519 speakers signed up to speak about HOME with 189 in support, 311 against, and 19 neutral.
Eight hours in, public comment was still occurring with no end in sight.
Those against HOME claim it has no requirements for affordability, which makes it a developer's dream where those developers could end up selling to the highest bidder and not the intended middle class. They are also worried about displacement.
"It will further displace our working-class families. There is no requirement for affordability and the developers will target those communities, our communities, in order to maximize their profits. The HOME Initiative will increase the pressures that these families face on a daily basis," said one speaker against HOME.
AUSTIN CITY COUNCIL NEWS
Those in favor of the initiative say HOME is a step in the right direction towards making Austin a more affordable city for the low-to-middle-income community.
"The HOME initiative as written will not increase displacement. It can't. It doesn't work that way. There is no way to increase affordability without one of two things: government subsidies or by putting more homes on less land," said one speaker in favor of HOME.
FOX 7 Austin will provide an update once a vote is taken.
Rohini: Project Manager Building Construction Projects and Dreams at AUS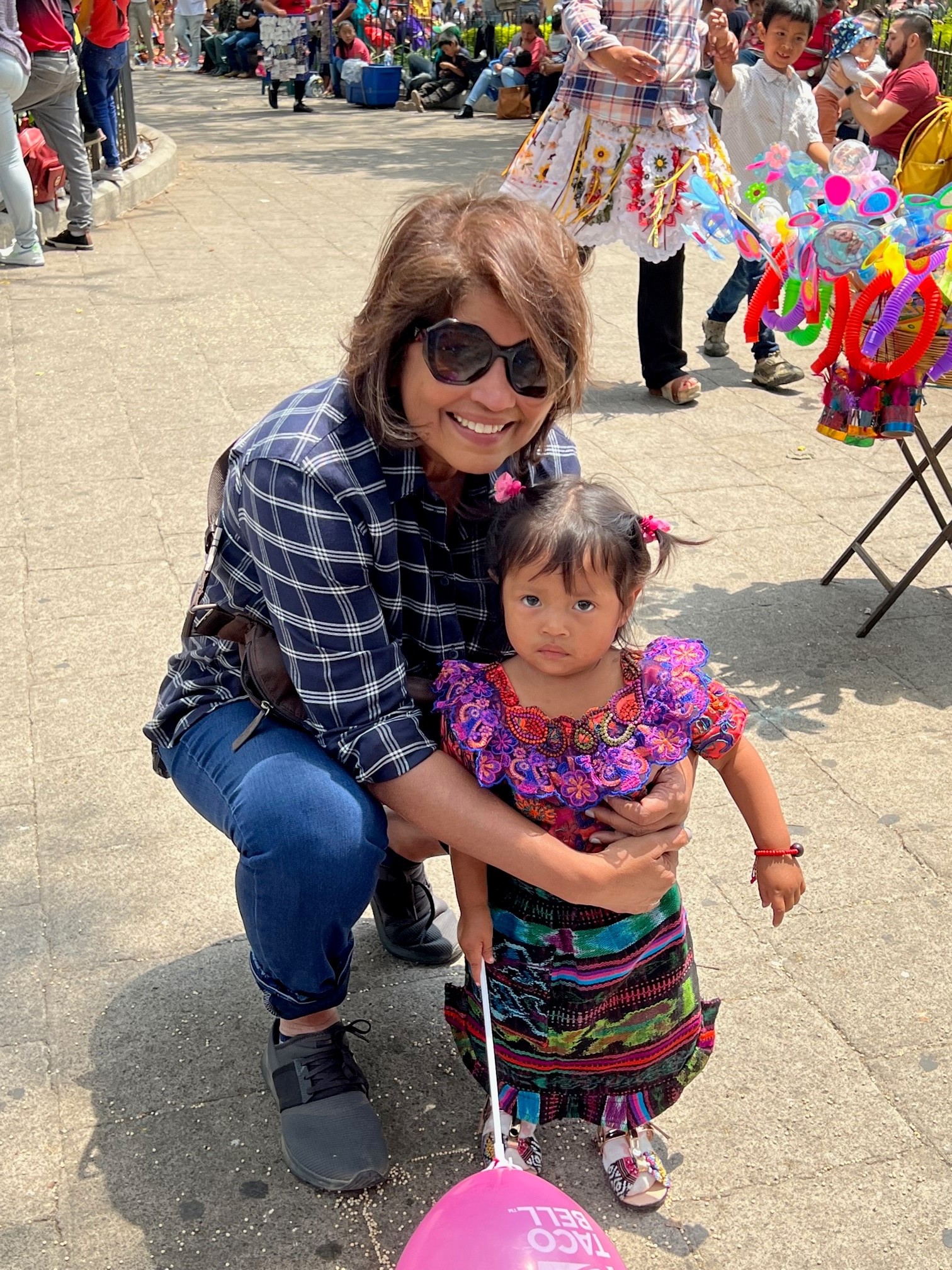 In a bustling world where airports signify journeys, adventure, and new beginnings, there's someone behind the scenes ensuring the smooth flow of these stories: Rohini Kumarage, a powerhouse project manager at Austin-Bergstrom International Airport (AUS). But it's not just a job for Rohini; it's her passion, her oasis, and a result of her unconventional journey.
Rohini's enthusiasm for her role is evident in every architectural rendering, project meeting, and decision related to her many career AUS capital projects. Her path to engineering and project management was not a conventional one, shaped by challenges and a determination to fulfill her dreams while not disappointing her family.
Growing up in Sri Lanka, Rohini, as the only daughter with two older brothers and a loving, protective father, had to design her ambitions around a society where career opportunities for women were somewhat restricted. Still, her dreams stretched beyond those limits. With a curiosity about the world, she made connections through dozens of pen pals across the globe, planting the seeds for her future adventures.
As she started her adult life, Rohini plotted to take a position as a flight attendant for perhaps a career in travel but that was gently halted by a caring father with bigger dreams. Rohini ventured into education, a path that led her to the United States as a stepping-stone to seeing the world. She eventually married, moved to Texas, and kept teaching. It was in Texas that she started going to night school to get her civil engineering degree. Her studies are what brought her to Austin.
Her engineering career work started as an intern with Austin Water, paving the way for a stint in the private sector before returning to the City, ultimately finding her calling at AUS. Her transition to the Austin airport, a place she once predicted she'd be working at, became the turning point in her career narrative.
What sets Rohini apart is her belief in empowering project teams to shape and own their endeavors, fostering collaboration and innovation. For her, success isn't merely completing projects; it's about nurturing leaders within her teams, filling voids with internal talent to learn from. The dynamic nature of decision-making and constant problem-solving thrills her, supported by the unwavering support of her project cohorts.
While her childhood longing to explore every corner of the world persists, Rohini finds satisfaction in her work at AUS. The airport became her gateway to global experiences, allowing countless travelers to embark on their own adventures. Though she squeezes in personal travels when time permits, her dedication to refining the Austin airport embodies her commitment to facilitating the world's journeys.
Rohini stands as a testament to resilience, defying societal constraints to carve her path in a male-dominated industry. Her unwavering passion for her work and the boundless horizons it represents make her a force shaping the narratives of countless journeys taking flight from Austin.
As she continues orchestrating the growth and evolution of AUS, Rohini's story remains a beacon of inspiration—a testament to the transformative power of determination, passion, and a relentless pursuit of dreams.