Legendary golfer Tiger Woods announces intention to play in first golf competition since the Masters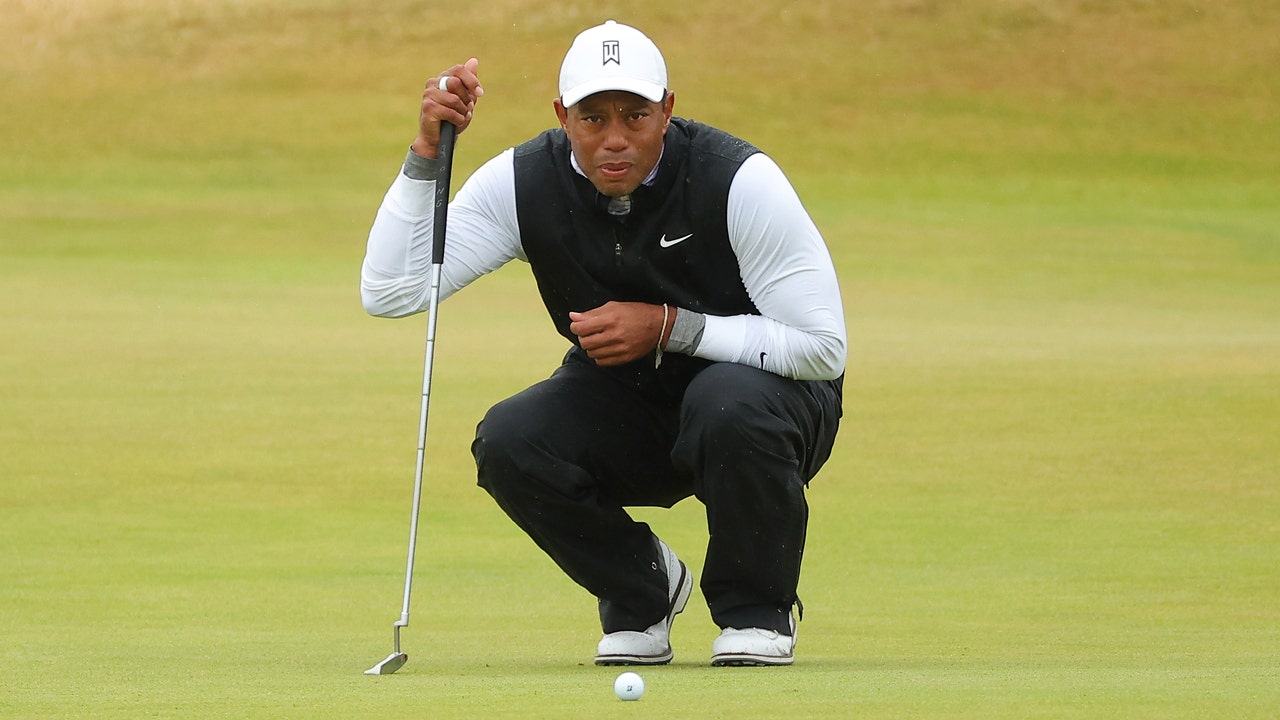 The amount of time Tiger Woods has been able to dedicate to competitive golf over the past couple years has been limited due to numerous setbacks.
Woods has not played in a tournament since April, when he competed at the Masters. 
He withdrew in the third round after dealing with weather issues and an injured right leg.
On Saturday, the golf great announced his intention to play later this month in the Hero World Challenge. The event is scheduled to begin Nov. 30 in the Bahamas.
CLICK HERE FOR MORE SPORTS COVERAGE ON FOXNEWS.COM
His TGR company announced his decision to take a sponsor exemption. The 20-man field is for the top 50 in the world ranking, though the tournament host — Woods — is exempt.
TIGER WOODS' SON, CHARLIE, ACCOMPLISHES FEAT FATHER NEVER HAS IN HIGH SCHOOL
Earlier this month, the legendary golfer revealed he is no longer experiencing pain in his right ankle. The fifteen-time major champion underwent surgery on the ankle earlier this year.
But Woods cautioned that the issues in his leg remain a work in progress.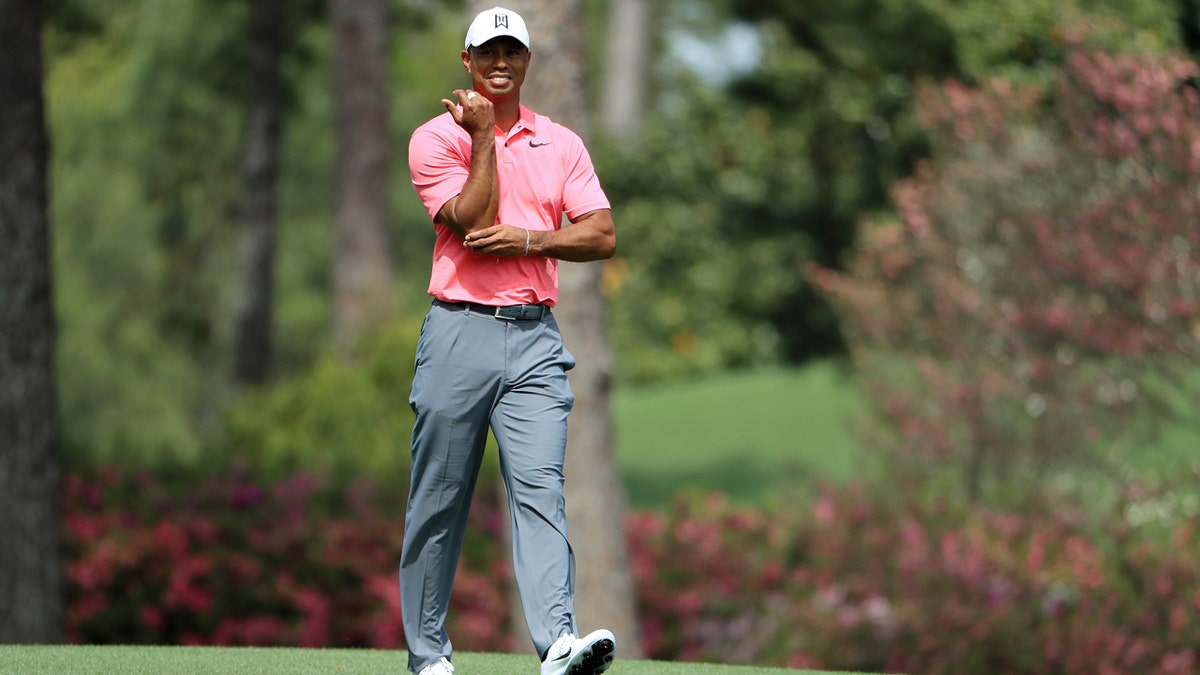 "My ankle is fine. Where they fused my ankle, I have absolutely zero issue whatsoever," Woods said. "That pain is completely gone. It's the other areas that have been compensated for."
He compared it to when he had fusion surgery on his lower back. He said the L5 and S1 vertebrae were fine.
"But all the surrounding areas is where I had all my problems and I still do," he said. "So you fix one, others have to become more hypermobile to get around it, and it can lead to some issues."
Woods was seriously injured in a February 2021 single-car crash in California. According to the Los Angeles County Sheriff's Department, Woods was driving as fast as 87 mph, his rate of speed more than 45 mph above the posted speed limit.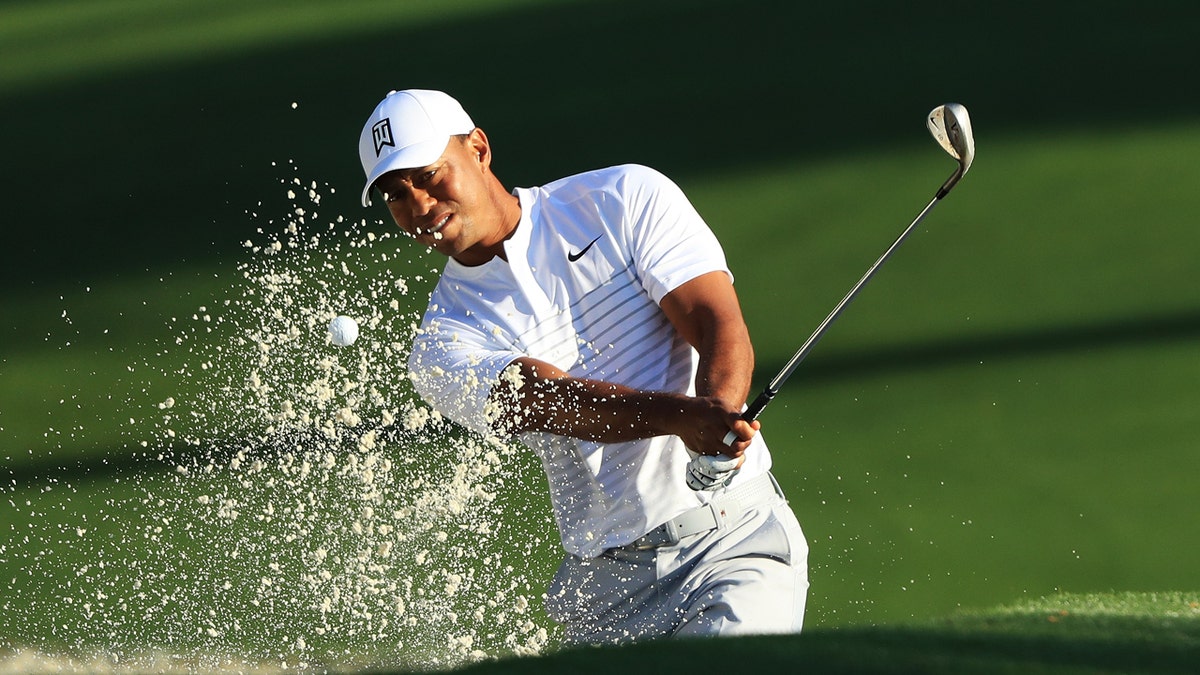 Woods played at the PNC Championship with his son, Charlie, just 10 months after his car crash.
He also recently caddied for Charlie at the Notah Begay III Junior Golf Championship, sparking speculation he was close to playing again. Woods will be playing the Hero World Challenge for the first time since 2019. 
CLICK HERE TO GET THE FOX NEWS APP
Woods has not won since the Zozo Championship in Japan in the fall of 2019, the year he won the Masters for his 15th major.
The Associated Press contributed to this report.

Augusta leaders move forward with biggest budget ever
Despite some commissioners belief that cutting the budget would mean cutting salaries and quality of service, they agreed to cut 1% from the proposed budget for all city departments including enterprise funds, non governmental organizations, outside agencies and elected officials' budgets.
Augusta man convicted for trafficking heroin, possessing a firearm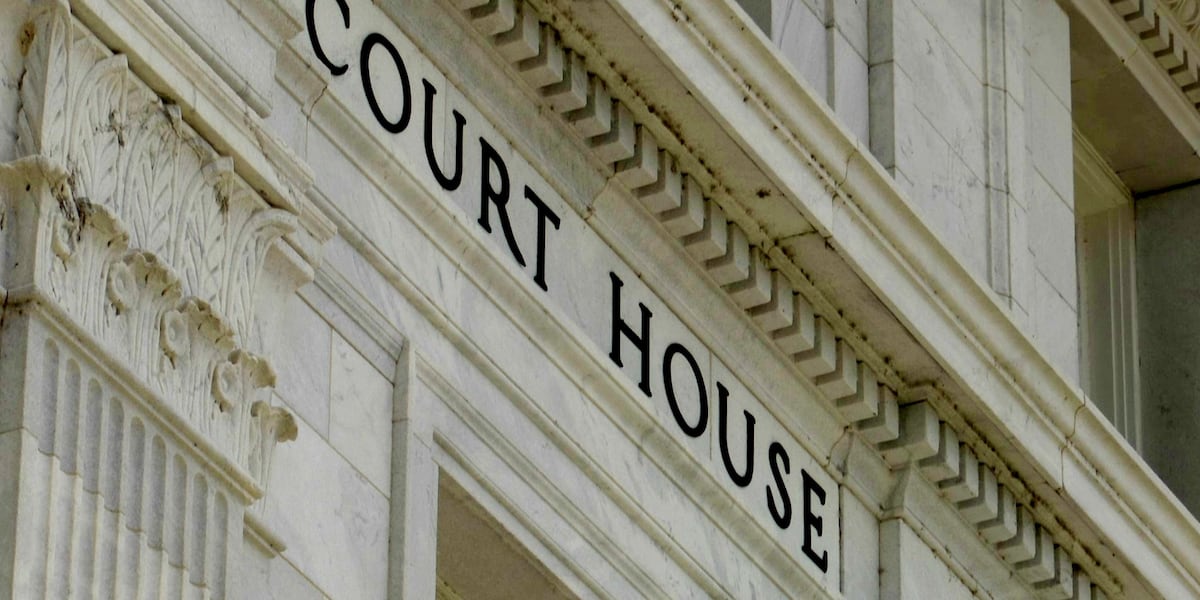 AUGUSTA, Ga. (WRDW/WAGT) – An Augusta man was convicted Tuesday after a two-day trial on drug trafficking and gun possession charges, according to the United States Department of Justice.
Kelvin Laron Howard, 68, was convicted by a U.S. District Court jury on charges of possession with intent to distribute heroin, possession of a firearm in furtherance of a drug trafficking crime and possession of a firearm by a convicted felon, said Jill E. Steinberg, U.S. Attorney for the Southern District of Georgia.
The conviction subjects Howard to a statutory penalty of up to 20 years on the drug charge, with an additional minimum of five years for gun possession, officials say.
"Kelvin Howard viewed Augusta as a wide-open market where he could profit from illegal drugs," said Steinberg. "Working with our law enforcement partners, we will continue to identify and shut down those who would endanger our communities with illicit drugs and illegal guns."
Officials say the jury deliberated for less than an hour before finding Howard guilty on all charges brought in an indictment filed in U.S. District Court in May 2020.
The charges stemmed from an investigation by the Richmond County Sheriff's Office that identified Howard as a heroin distributor, according to the news release.
During a search of Howard's apartment in August 2019, investigators found enough heroin for more than 700 individual doses, drug scales, packaging materials, around $1,000 in cash and a loaded semiautomatic pistol, according to court documents and testimony.
U.S. District Court Chief Judge J. Randal Hall will schedule a sentencing hearing after U.S. Probation Services completes a presentence investigation.
The case was investigated by the Richmond County Sheriff's Office, the Bureau of Alcohol, Tobacco, Firearms and Explosives, and prosecuted for the United States by Assistant U.S. Attorneys Patricia G. Rhodes and Alex M. Hamner.
Copyright 2023 WRDW/WAGT. All rights reserved.
How to get tickets for the 2024 Masters Golf Tournament
Looking for an amazing gift for the golf fan on your shopping list?
Stubhub, Vivid Seats, SeatGeek, and Ticketmaster have tickets available now for the 2024 Masters Golf Tournament in Augusta, Ga.
This year's Masters starts with practice rounds April 8 and runs through the final round April 14. Tickets are available at Stubhub, Vivid Seats, SeatGeek, and Ticketmaster.
Jon Rahm won the Master's in 2023 and is a favorite again this year. It's uncertain if Tiger Woods will return to the Masters in 2024 but Tom Kim is considered a good contender with Bryan Harmon a longshot to win in 2024. (Sportsbookreview).
A variety of passes, including 4-day passes, are available for purchase at Stubhub, Vivid Seats, SeatGeek, and Ticketmaster.
Augusta — Monday April 8, 2024, 7:00am, practice at Augusta National Golf Course
Stubhub
Vivid Seats
SeatGeek
Ticketmaster
Augusta — Tuesday April 9, 2024, 7:00am, Practice at Augusta National Golf Course
Stubhub
Vivid Seats
SeatGeek
Ticketmaster
Augusta — Wednesday April 10, 2024, 7:00am, Practice at Augusta National Golf Course
Stubhub
Vivid Seats
SeatGeek
Ticketmaster
Augusta — Thursday April 11, 2024, 6:59am, 4 Day Pass (4/11 – 4/14), Augusta National Golf Course
Stubhub
Vivid Seats
SeatGeek
Ticketmaster
Augusta — Thursday April 11, 2024, 7:00am, Augusta National Golf Course
Stubhub
Vivid Seats
SeatGeek
Ticketmaster
Augusta — Friday April 12, 2024, 7:00am, Augusta National Golf Course
Stubhub
Vivid Seats
SeatGeek
Ticketmaster
Augusta — Saturday April 13, 2024, 7:00am, Augusta National Golf Course
Stubhub
Vivid Seats
SeatGeek
Ticketmaster
Augusta — Sunday April 14, 2024, Augusta National Golf Course
Stubhub
Vivid Seats
SeatGeek
Ticketmaster