I-TEAM EXCLUSIVE: 'I was literally stunned': Deputy hit with flashlight speaks out
AUGUSTA, Ga. (WRDW/WAGT) – This February marks four years since the night deputy Brandon Keathley struck deputy Nick Nunes in the back of the head with a flashlight as they were working to perform CPR on a 17-year-old dying from gunshot wounds.
A grand jury indicted Keathley. In December 2020, he was arrested on charges of aggravated assault and aggravated assault on a peace officer, but nearly three years since that arrest, his case still hasn't been to court.
COST OF DELAYS
The I-TEAM uncovered the delays come at a high cost, the first being money. Brandon Keathley has been on paid administrative for three years. During that time, taxpayers have been paying the deputy to not come to work.
But, a second cost is also transparency.
Because this case hasn't been to trial, the body cam video is not in the public record; a source gave it to the I-TEAM. For months, the I-TEAM has been investigating how the Richmond County Sheriff's Office investigates itself, and this could be yet another example that raises questions about who's policing the police.
BODY CAM VIDEO
The I-TEAM received a total of four clips. The longest one begins the night of February 7, 2020 with deputies pulling 17-year-old DeAngelo Burns out of the passenger side of a car. He appears to be limp and unresponsive. You can hear deputies say they need to get his clothes off. They know he's been shot, but they need to find exactly where the bullet hit. Responding deputies are still searching for the wound, when the video shows deputy Nick Nunes come into frame thirty seconds later. "Talk to me," Nunes said. "What do we got?"
The deputies on scene told Nunes they don't know. They're still trying to find where he's bleeding.
The video is hard to watch, even after blurring graphic images.
A young man lost his life that night.
The heated exchange between Nunes and Keathley begins.
Keathley: "Nunes, step back."
Nunes: "I'm f***ing working on him dude. I'm – get the f*** away. Don't f***ing push me when I'm f***ing working."
At this point in the video, a sound is heard.
Nunes: "Dude – did you just f***ing hit me? Did you just f***ing hit me with the flashlight, dude?"
Another deputy's body cam captured Keathley strike Nunes in the head. The video shows another deputy race to the scene. He runs toward the group of deputies working on Burns, and just as he stops, Keathley is seen striking Nunes.
SHERIFF ROUNDTREE CALLS IT 'EMBARRASSING'
Richmond County Sheriff Richard Roundtree held a news conference four days after the incident happened.
"This is embarrassing not just to those deputies but to this agency," he said.
He suspended Brandon Keathley for 30 days without pay. He also gave Nick Nunes a written reprimand.
Nick Nunes resigned from the Richmond County Sheriff's Office, and not long after, left the area.
EXCLUSIVE: NICK NUNES BREAKS HIS SILENCE
Nick Nunes currently lives in Phoenix, Arizona, and spoke to our I-TEAM via Zoom. This is the first time he's ever spoken publicly about that night and what happened. He tells our I-TEAM he didn't want to remain silent about it all this time, but says he was told he couldn't talk about it.
"I was told from senior leadership at the sheriff's office at the time that I was to refrain from speaking to you, unless I wanted to become jobless. So, my career was dangled in front of me. And so, in order to pay my mortgage, pay my bills and have a sustainable way of life, I was told I could not speak to you."
MORE FROM THE I-TEAM:
Nunes now works in the private sector, and for the first time, he says he feels he's able to speak out.
He doesn't have a copy of the body cam videos. The I-TEAM took him back to that night by playing the videos, asking him to explain what happened.
Nick Nunes: "We need to establish an airway as soon as possible to make, make sure that the body can maintain consciousness, and we can start to stabilize the gunshot wound victim."
Meredith Anderson: "So, you're trying to establish the airway? Or he's trying to establish the airway?"
Nick Nunes: "If you see Keathley, and you see his hand — that's ungloved. So, I can quickly see that, and I can quickly tell that he has no effort, or he's going to give no effort into handling the body."
Nunes is a former Marine, who, even as a deputy, carried his own medical supplies. The I-TEAM spoke with a mother back in 2020 who says Nunes responded when her nephew was shot in the stomach and her son was shot in the leg.
"Within 45 seconds they would have been dead. Yep," Carmela said. Carmela asked that we only use her first name and not name her son or nephew because she feared retaliation from the shooter.
Nick Nunes tells our I-TEAM he didn't want to remain silent about confrontation all this time, but says he was told he couldn't talk about it.
She believes Nunes saved both lives that night.
"Whatever he carries or whatever, he had to stick it inside their wound to stop the bleeding. He told me he was a Marine, and he was trained in that," Carmela told the I-TEAM.
Nunes say that night at the Circle K, his training kicked in.
"The right thing that should have been done," Nunes said, "was Keathley swallow his pride. Take a step back. And if he wants to instruct his trainee, he can do so from a safe distance while I do work. Let me do work. Let me, let me try my best."
The Richmond County Sheriff's Office sees it differently.
RICHMOND COUNTY SHERIFF'S OFFICE RESPONDS
"When Nunes went over there and pushed him (Keathley) out of the way," said Chief Deputy Patrick Clayton, "he committed a violation of the law. That's against the law for him to do that."
Chief Deputy Clayton points to this Georgia code that specifically outlines it's a crime to willfully restrict or obstruct any emergency medical technician.
"He interfered with the service of EMT, somebody that had better training that he had there, conducting an assessment. And he decided he wanted to play Superman," Chief Deputy Clayton said.
In an email to the I-TEAM, Keathley's attorney, Jacque Hawk, wrote the following: "Nunes sees himself as some social media hero."
"He has tried to create heroic video content by interfering with Richmond County Firefighters who were rendering aid in the past," wrote Hawk.
Like Nunes, Keathley also has a military background. According to his personnel record, he was a military police office in the Army. He was also a former Augusta Firefighter, certified as an EMT.
Meredith Anderson: "Were there ever any thoughts of charging Nunes criminally?"
Chief Deputy Clayton: "No. I mean, we looked at it, and basically what this was, you know, we made the determination — this was a dispute between two coworkers…is basically what this boils down to. It was appalling. But we felt like there was joint, kind of a joint culpability on both of their parts, and that's why we made the findings that we did."
While Chief Deputy Clayton does not think Keathley should be charged criminally, he admits he would understand if a jury were to convict him on lesser charges.
"Keathley, if he was going to be charged with any kind of crime, the only thing that we can see that he qualifies for would be simple battery," Chief Deputy Clayton said.
Still, the Richmond County Sheriff's Office's own policy and procedures manual names a flashlight as a possible deadly weapon. It states it "may be considered deadly force if strikes are directed at the head."
"I'm not defending what he did, but he clinked him in the back of the head. He just clicked him," Chief Deputy Clayton said. "It was such a light hit that he actually had to ask him if you just hit me. If you, if you look on the videotape, he says, 'Did you just hit me?'"
NUNES WENT TO THE HOSPITAL FOR STITCHES AND STAPLES
Nunes went to the hospital that night. "I felt the back of my head – wet, like a sticky wet — and then that's when I reached back. In one frame, you can actually see in my glove — my light purple glove is now almost maroon. That's actually not the blood from the gunshot wound victim. That's blood from scrubbing the back of my head," Nunes said.
At the hospital, he got stitches and staples in the back of his head.
SHERIFF'S OFFICE DECIDED NOT TO CHARGE KEATHLEY
The Richmond County Sheriff's Office conducted an internal investigation where, essentially, the sheriff's office investigated itself. The Sheriff suspended Keathley for 30 days without pay but never charged him with a crime.
Then-District Attorney Natalie Paine showed a grand jury the body cam video. That grand jury recommended charges.
A second grand jury indicted Keathley on felony charges.
He was arrested December 2, 2020, yet Sheriff Roundtree allowed him to keep his job, putting him on leave with pay.
"I think that's disgusting," said Nunes. The I-TEAM crunched the payroll numbers, and found it has cost Richmond County taxpayers more than $137,000 so far for Keathley to sit at home. During that time, he's also received two pay raises.
Meanwhile, his certification with the Georgia Peace Officer Standards & Training Council (POST) is still suspended. Without that certification, Keathley has no arrest powers in the state of Georgia.
Taxpayers are paying Keathley to be a deputy even though legally he can't be a deputy.
"The people deserve better, and I hope that they get better, " said Nunes.
The I-TEAM had also hoped to speak with Keathley. "I hope you understand that because of the pending criminal charges, I cannot make my client available for an interview," Keathley's attorney Jacque Hawk wrote in an email.
WHERE THE CASE STANDS NOW
Columbia County District Attorney Bobby Christine is handling the case after Augusta District Attorney Jared Williams said he had a conflict of interest. Keathley's attorney believes former D.A. Natalie Paine has a conflict of interest as well.
Christine told the I-TEAM the case is not yet on any court calendar.
Keathley has been indicted on these charges, but again, he hasn't been on trial, so he is still presumed innocent. If convicted, he could face one to 20 years in prison just on the aggravated assault charge. For aggravated assault on a peace officer, he could face five to 20 years.
Another I-TEAM investigation
Copyright 2023 WRDW/WAGT. All rights reserved.

What the Tech: Great gift ideas for travelers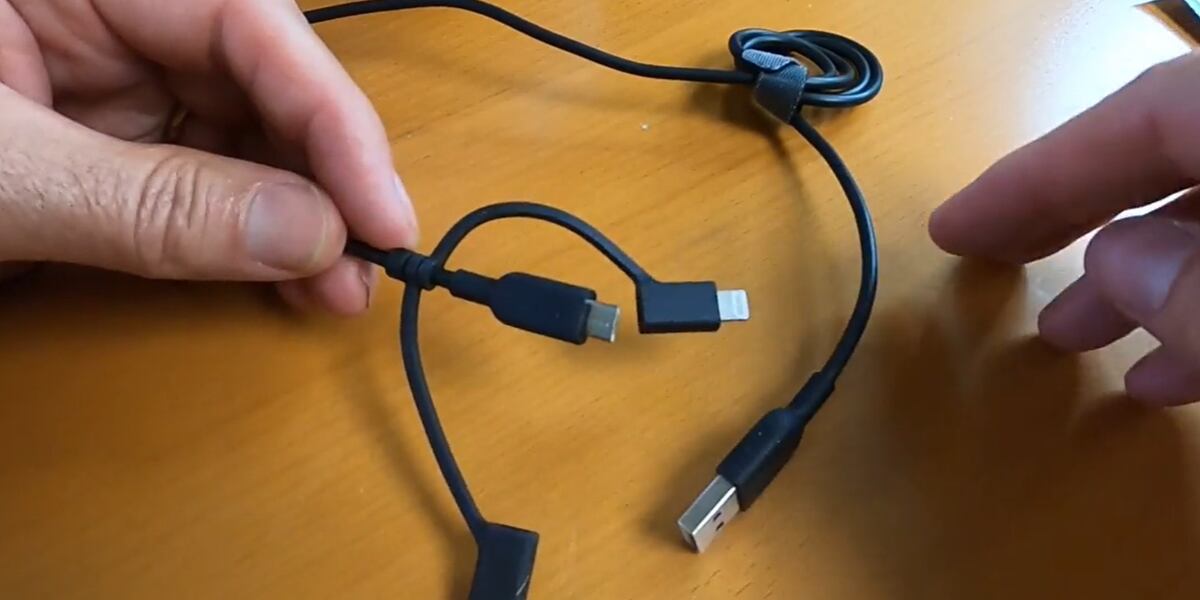 AUGUSTA, Ga. (WRDW/WAGT) – If you have someone on your gift list this year who seems to always be packing for a trip, many tech gadgets and devices make traveling much easier and enjoyable.
Who wouldn't want airplane cabins quieter? Who wouldn't want to make it easier to get through airport security? And who wouldn't want their devices to always be fully charged?
Here are a few tech gadget gift ideas for the frequent traveler on your list.
We're surprised how few people take along a portable charger and cables. Instead, they're looking for a free public charging station and sitting nearby while their device charges.
A pocket-sized portable battery can charge multiple devices several times before needing a charge itself. Rather than needing multiple cables for their devices, a three-in-one charging cable cuts down on what they have to take along.
Several brands offer one wire with three connections. These generally have a standard USB for older devices, a lightning cable for iPhones, and a USB-C for tablets and newer devices.
A wireless charger eliminates the need for cables. Now that most phones have wireless charging you can simply place the phone down on a wireless charging brick.
The Anker portable charger connects to an iPhone or other device and stays connected thanks to a magnet. These are also slim enough to keep in a jacket pocket.
Noise-canceling headphones are more comfortable than earbuds for an extended period and silence everything except what you're listening to on a phone or tablet. They're great for movies and music. Sony and Bose make the best noise-canceling headphones on the market and do not require a cable. Soundcore headphones are a less expensive option and do a great job.
Lost luggage or messenger bags will affect several hours or days. Many people are putting Apple AirTags in their luggage to track the bags. No matter where it goes, they'll see where the bag is when they open the Apple FindMy app. We've heard multiple stories of people locating their luggage when it didn't appear at baggage claim. Apple AirTags are generally $20-$30 each or a pack for about $100. They've been on sale since Black Friday.
And we have yet to travel anywhere without a tech vest or jacket from ScotteVest. With as many as 42 pockets, they can hold every phone, tablet, passport, ID, wallet, and sunglasses they could need on a trip and can replace a carry-on bag. There are vests, jackets, and hoodies with up to 18 pockets. Women travelers in particular love these.
We've also noticed that in some airports you can remove the vest at the security checkpoint and put it on the conveyor belt without needing to take anything out of the pockets. This isn't true in every airport.
Copyright 2023 WRDW/WAGT. All rights reserved.
Applications open for heating assistance program in Georgia
AUGUSTA, Ga. – Help is on the way for those who need assistance with heating their homes.
Applications opened Friday in Georgia for the Low-Income Home Energy Assistance Program, which helps homeowners and renters with the costs associated with heating their homes through direct payments.
Georgia residents 65 and older or those who are medically homebound will be able to apply via their local Community Action Agency. Applications for all other eligible residents will be taken beginning in January.
In the CSRA, the community action agencies are:
Central Savannah River Area Economic Opportunity Authority Inc., 1261 Greene St. in Augusta, 706-722-0493, serving Burke, Columbia, Emanuel, Glascock, Jefferson, Jenkins, Lincoln, McDuffie, Richmond, Screven, Taliaferro, Warren and Wilkes counties.

Overview, Inc., 120 S. Jefferson St. in Milledgeville, 478-453-4111, serving Hancock, Jasper, Johnson, Putnam, Washington and Wilkinson counties.
The Georgia Department of Human Services says in order to qualify, a family's income must be less than or equal to 60 percent of the median income for a Georgia family.
For a household of one, the income threshold is $29,713, and for a household of five, it's $66,284.
One Georgian who'll be applying is Carla Ollivierre.
"It gives you a break on those monthly bills," Ollivierre said. "Because sometimes they will give you a good amount that will last you three or four months and that's a big help on a fixed income."
Ollivierre says the financial help is much needed in this economy.
All applicants should be prepared to provide the following information:
Most recent heating bill or statement of service from their heating provider

Social Security numbers for each household member

Proof of citizenship for each household member

Proof of income (e.g., a paycheck stub or a public assistance verification letter) for the last 30 days for each adult household member

Verification of Social Security or unemployment benefits for household member(s), if applicable
Funds are administered on a first-come, first-served basis until they run out.
For more information on the Low-Income Home Energy Assistance Program, click here.
Copyright 2023 WRDW/WAGT. All rights reserved.
'A full belly': Augusta Tech opens food pantry for students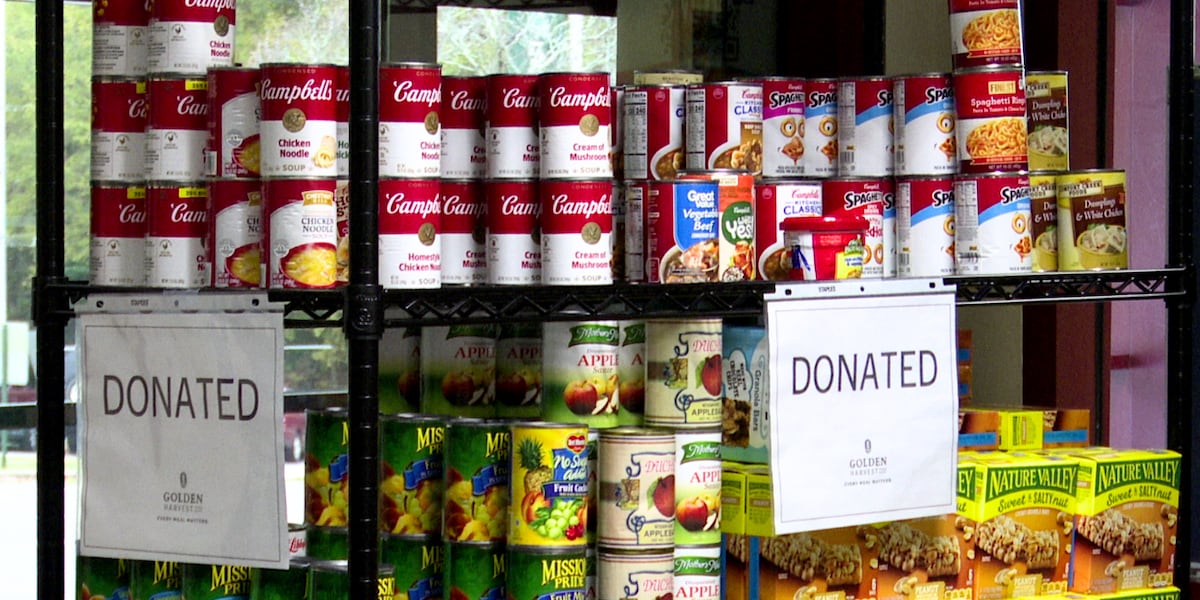 AUGUSTA, Ga. (WRDW/WAGT) – Fighting food insecurities is a growing topic in the Augusta area.
Data shows a lack of food can impact college students' ability to achieve their educational and professional goals.
The National Center on Safe Supportive Learning Environments said across the country one in three students will experience food insecurity at some point during their admission.
As a way to tackle this issue head-on, some colleges and universities have started to create on-campus food pantries. As of Wednesday, we have one here at home.
Paws Pantry is more than a food bank at Augusta Tech. It's a place where students struggling with food insecurity don't only pick up canned food, they also pick up a recipe for success.
"I know what it looks like when you get a box or a bag from a food pantry. Sometimes it's a little overwhelming to just have random ingredients and not really know what to do with them," said Miranda Knight, a student.
As a way to keep students from feeling this way at the new pantry on campus, Knight came up with a way to combine her culinary skills and her passion to help those in need.
Kaylei Martin, the representative for the pantry, said: "She created some crafty little menu items that are cost-efficient and pantry-friendly with the items that we have so that students can make those recipes at home."
It all started with a random can.
Knight said: "It was enchilada sauce. I found a recipe online for enchilada soup. So a lot of the things is mixed vegetables, and you can grab a whole bunch of vegetables and throw it in a pot."
Leaders at Augusta Tech say it's opened their eyes to the need for food on campus.
"Our first student that came in to utilize the pantry, grabbed his items and set them to the side. He began to open the bag, and me never having truthfully dealt with food insecurity, I had no idea that he was hungry at that moment and looking for food," said Martin.
She said a survey showed more than 60 students on campus say they are in need of food, but even more students like Knight want to volunteer.
"We had about 80 to 90 students that wanted to just volunteer, so not receive any items just come in and help out where they can," said Martin.
At the end of the day, Knight says her hope is to keep adding more recipes so no one goes home hungry.
"That is my hope and dream. I want to keep coming in here and adding more because it's just a handful of recipes right now," said Knight. "A full belly at the end of the day, I don't want anyone to be hungry," said Knight.
To find out how you can play a part and donate, click here. 
Copyright 2023 WRDW/WAGT. All rights reserved.