Have you seen this missing 71-year-old man?
AUGUSTA, Ga. (WRDW/WAGT) – The McCormick County Sheriff's Office is seeking the public's help in searching for a missing 71-year-old man.
Steve King was last seen on Friday around 12:30 p.m. on the 400 block of Highway 81.
King was last seen wearing blue pajama pants, a camo jacket and hat, and brown dress shoes.
King suffers from Dementia and may be confused.
If you have any information on King's whereabouts, call McCormick dispatch at 864-465-3211.
Copyright 2023 WRDW/WAGT. All rights reserved.

2.3 million micro-enterprise center, Accelerate Augusta set to open next year
AUGUSTA, Ga. –
A big investment is coming to Downtown Augusta, that could make your life a whole lot easier.
It has been two years in the making. Augusta Technical College and The Downtown Development Authority joined forces to create a new micro-enterprise center. 
A one-stop shop for small and start-up businesses in our community. Today, they revealed the name of the new center. 
People gathered at 600 Broad Street to witness the name unveiling of Augusta Tech and the DDA's new micro-enterprise center. 
Augusta Tech and the DDA partnered in late 2021 to start brainstorming for this project. They wanted to create a central location for small and start-up businesses to obtain resources and the help that they may need. 
A 2.3-million-dollar investment will fund the center. Margaret Woodard, the Executive Director for the DDA says the center is a major need. 
"It's a centralized resource center for small business and start-up businesses. We've seen tremendous growth in the downtown corridor." Said Woodard. 
Accelerate Augusta will offer training sessions for those who are interested. Doctor Jermaine Whirl, Augusta Tech's President says that working with local small businesses helped with the project's development. 
"…What are those big major points that we need to get to ensure…they are moving forward." Said, Doctor Whirl. 
Doctor Whirl also told Fox54 they plan to join forces with other local organizations that are interested in helping small and start-up businesses. 
Copyright 2023 WFXG. All rights reserved.
BrandsMart USA donates items to help complete Augusta teen center
"THIS IS A GREAT OPPORTUNITY FOR US TO HELP PROVIDE A SAFE, COMFORTABLE, ENJOYABLE SPACE FOR THESE TEENAGERS TO COME DO THEIR HOMEWORK, HANG OUT WITH OTHER TEAMS AND WE'RE JUST HAPPY AS WE COULD BE TO BE A PART OF THIS," BANDSsMART USA's Senior Director of Corporate affairs Keith hancock says.

10 indicted in Augusta-area meth-trafficking operation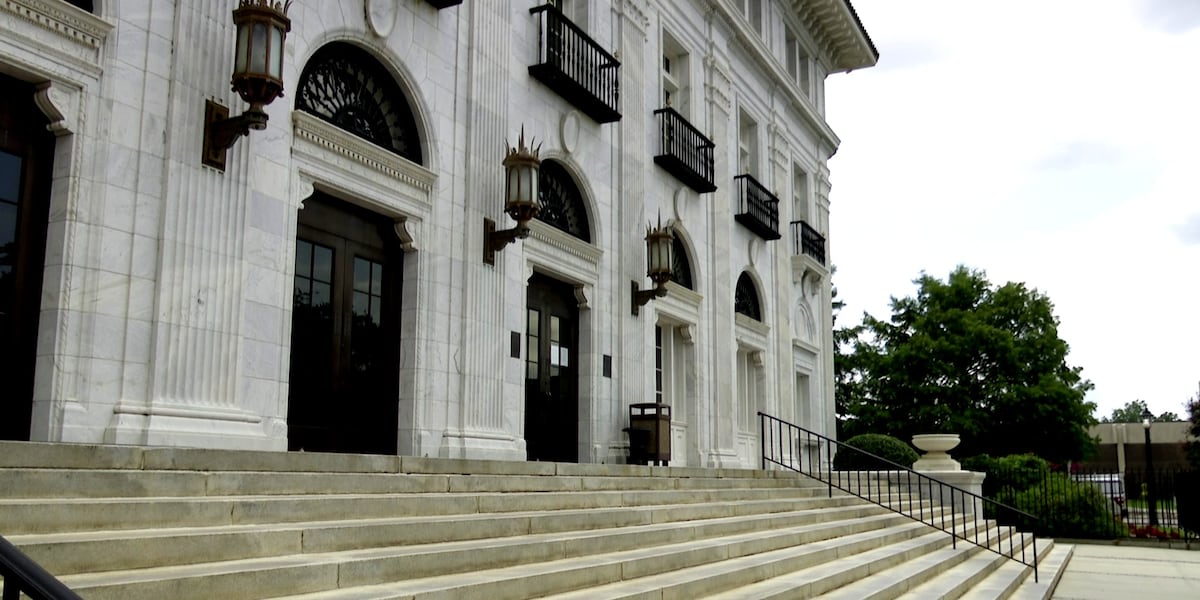 AUGUSTA, Ga. (WRDW/WAGT) – Ten defendants in the Augusta area have been indicted on federal charges for participating in what the United States Department of Justice calls a "major methamphetamine trafficking operation."
The defendants are charged with conspiracy to possess with intent to distribute and to distribute methamphetamine, along with individual charges related to meth possession and distribution and gun possession, said Jill E. Steinberg, U.S. Attorney for the Southern District of Georgia.
Conviction on the conspiracy charge carries a statutory penalty of up to 20 years, along with fines and supervised release upon completion of any prison term, officials say.
"The charges in this indictment succinctly spell out the danger that trafficking in illegal drugs presents to the safety of our communities – particularly when those engaged in drug trafficking also illegally possess weapons," said Steinberg. "We commend the challenging work of our law enforcement partners in identifying and disrupting these operations."
The case was investigated under the Organized Crime Drug Enforcement Task Forces.
The case was investigated by the Drug Enforcement Administration, the Bureau of Alcohol, Tobacco, Firearms, and Explosives, the Georgia Bureau of Investigation, the Aiken County Sheriff's Office, the Columbia County Sheriff's Office, the Richmond County Sheriff's Office, the McDuffie County Sheriff's Office and prosecuted for the United States by Assistant U.S. Attorney Bradley R. Thompson.
Copyright 2023 WRDW/WAGT. All rights reserved.