Betty May Carr Ladson, 84, of Franklin, TN, and previously of Buckhannon, WV, passed away on Tuesday, November 14, 2023, at Vanderbilt University Hospital in Nashville, TN.
Born on May 4, 1939, in Buckhannon, Betty's life was characterized by service, intellectual curiosity, and a deep love for her family. A graduate of Buckhannon-Upshur High School in 1956, she went on to complete her undergraduate degree at Augusta College in Augusta, GA, and her master's degree at Washington University in St. Louis. In the words of Albert Einstein, "Only a life lived for others is a life worthwhile," and Betty lived this truth as Director of Social Services at Northcrest Medical Center in Springfield, Tennessee.
A lover of rock & roll, cross stitching, and computer-based stationery, Betty was a woman of many passions. She had a unique talent for word games and card games, and a special place in her heart for animals, especially cats. Betty was a stickler for proper grammar, a trait that reflected her love for learning and her passion for education. In addition to her professional accomplishments, she carried a large heart for the underprivileged and older people, and she was known for her gregarious nature. As Maya Angelou once said, "People will forget what you said, people will forget what you did, but people will never forget how you made them feel," and Betty made everyone feel loved and valued.
Forever cherishing their memories of Betty are her three children: Roberta Campbell and husband, John, of Corinth, MS, Nancy Gardner and husband, Randy, of Franklin, TN, and Susan Kiefer and companion, J. Mykol, of Toledo, OH; five grandchildren: Robert Campbell, Colin Campbell and wife, Tori, Megan Campbell, Erin Gardner, and David Mohler; three great-grandchildren: Brendan, Finnick, and Lailah; three brothers: Gary Carr and companion, Luz Ruble, John Carr III and wife, Bonnie, and Jack Spencer and wife, Phyllis; and several nieces and nephews. Betty was preceded in death by her parents, John William Carr Jr. and Helen Virginia Dean Carr.
Family and friends will gather for a Graveside Service at Heavner Cemetery in Buckhannon at 1 p.m. on Saturday, November 25, 2023. Interment will follow.
We, at Clutter Funeral and Cremation located at 21 Elnora Circle in Buckhannon, are honored and privileged to serve the family of Betty May Carr Ladson. Online condolences may be expressed at www.ClutterFuneralHome.com.

2.3 million micro-enterprise center, Accelerate Augusta set to open next year
AUGUSTA, Ga. –
A big investment is coming to Downtown Augusta, that could make your life a whole lot easier.
It has been two years in the making. Augusta Technical College and The Downtown Development Authority joined forces to create a new micro-enterprise center. 
A one-stop shop for small and start-up businesses in our community. Today, they revealed the name of the new center. 
People gathered at 600 Broad Street to witness the name unveiling of Augusta Tech and the DDA's new micro-enterprise center. 
Augusta Tech and the DDA partnered in late 2021 to start brainstorming for this project. They wanted to create a central location for small and start-up businesses to obtain resources and the help that they may need. 
A 2.3-million-dollar investment will fund the center. Margaret Woodard, the Executive Director for the DDA says the center is a major need. 
"It's a centralized resource center for small business and start-up businesses. We've seen tremendous growth in the downtown corridor." Said Woodard. 
Accelerate Augusta will offer training sessions for those who are interested. Doctor Jermaine Whirl, Augusta Tech's President says that working with local small businesses helped with the project's development. 
"…What are those big major points that we need to get to ensure…they are moving forward." Said, Doctor Whirl. 
Doctor Whirl also told Fox54 they plan to join forces with other local organizations that are interested in helping small and start-up businesses. 
Copyright 2023 WFXG. All rights reserved.
BrandsMart USA donates items to help complete Augusta teen center
"THIS IS A GREAT OPPORTUNITY FOR US TO HELP PROVIDE A SAFE, COMFORTABLE, ENJOYABLE SPACE FOR THESE TEENAGERS TO COME DO THEIR HOMEWORK, HANG OUT WITH OTHER TEAMS AND WE'RE JUST HAPPY AS WE COULD BE TO BE A PART OF THIS," BANDSsMART USA's Senior Director of Corporate affairs Keith hancock says.

10 indicted in Augusta-area meth-trafficking operation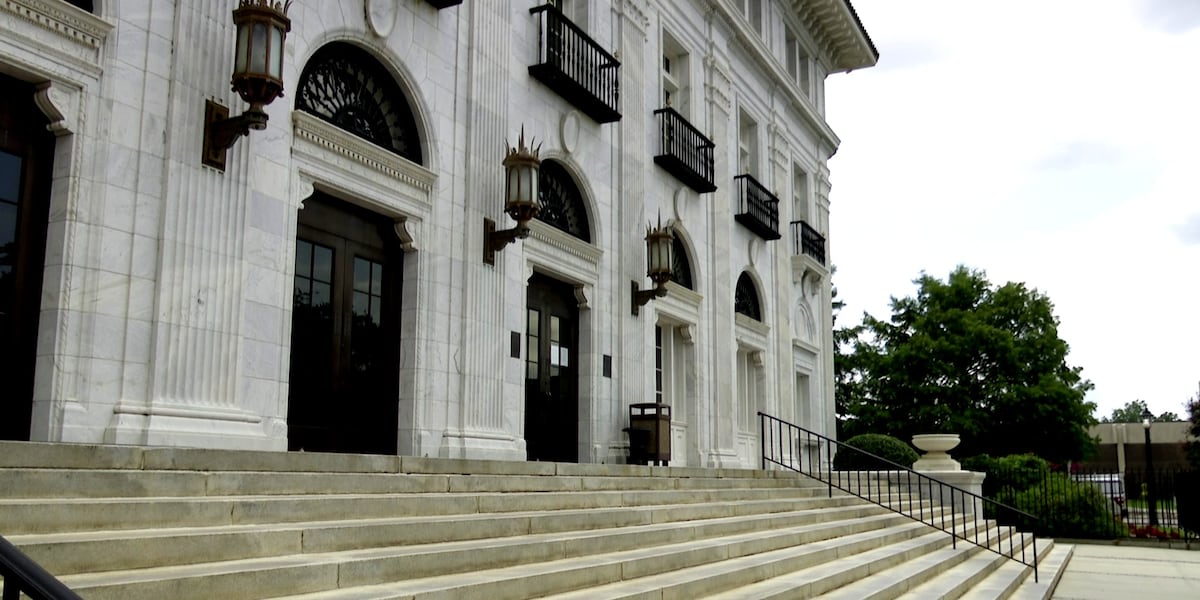 AUGUSTA, Ga. (WRDW/WAGT) – Ten defendants in the Augusta area have been indicted on federal charges for participating in what the United States Department of Justice calls a "major methamphetamine trafficking operation."
The defendants are charged with conspiracy to possess with intent to distribute and to distribute methamphetamine, along with individual charges related to meth possession and distribution and gun possession, said Jill E. Steinberg, U.S. Attorney for the Southern District of Georgia.
Conviction on the conspiracy charge carries a statutory penalty of up to 20 years, along with fines and supervised release upon completion of any prison term, officials say.
"The charges in this indictment succinctly spell out the danger that trafficking in illegal drugs presents to the safety of our communities – particularly when those engaged in drug trafficking also illegally possess weapons," said Steinberg. "We commend the challenging work of our law enforcement partners in identifying and disrupting these operations."
The case was investigated under the Organized Crime Drug Enforcement Task Forces.
The case was investigated by the Drug Enforcement Administration, the Bureau of Alcohol, Tobacco, Firearms, and Explosives, the Georgia Bureau of Investigation, the Aiken County Sheriff's Office, the Columbia County Sheriff's Office, the Richmond County Sheriff's Office, the McDuffie County Sheriff's Office and prosecuted for the United States by Assistant U.S. Attorney Bradley R. Thompson.
Copyright 2023 WRDW/WAGT. All rights reserved.