'I bet he was so scared;' Atlanta family wants driver who killed great-grandfather to come forward
ATLANTA — A family is sending a warning about a driver still on the run after hitting and killing an Atlanta grandfather this week.
It happened on Lee Street Southwest near the Oakland City Marta Station Wednesday morning, according to police.
Family of the man killed, Larry Hogan, spoke to Channel 2 Action News reporter Courtney Francisco Saturday, pleading for someone to come forward with information.
"If it was your dad, you would want to know," said Jasmine Lawson.
[DOWNLOAD: Free WSB-TV News app for alerts as news breaks]
Lawson said it was still dark, between 1 p.m. and 3 p.m. Wednesday morning when the driver hit her father.
Police found him dead in the roadway nearly one mile away from his home.
Lawson and her aunt, Valerie Hogan, said he was likely confused about the time of day because, at 73 years old, he was starting to go blind. They believe he left the house, unnoticed, and got lost.
"He's legally blind, and he can't see very well at night," said Hogan. "He might of thought it was early morning and left here and lost his way."
TRENDING STORIES:
"I bet he was so scared," said his daughter, Lawson.
It's part of a disturbing trend in Atlanta. A non-profit called Propel Atlanta works to make it safer for you to walk and bike in the city, and it released new data Thursday.
Records show the number of people killed while walking in Atlanta increased 23% in 2022. That year, 38 people died.
Hogan's family is pleading for someone to turn in the driver who killed him and sending a message to the drivers who do hit and run.
[SIGN UP: WSB-TV Daily Headlines Newsletter]
"If you know that you hit someone, even a dog, stop and see if you can do anything to help them," said Hogan. "You might be able to save their life."
Channel 2 Action News is asking Atlanta Police Department for a description of a suspected vehicle or any cars that may have been passing on Lee Street Southwest at the time and saw something.
We will keep you updated.
IN OTHER NEWS:
©2023 Cox Media Group

Lithium-ion battery possible cause of fire at Atlanta apartment complex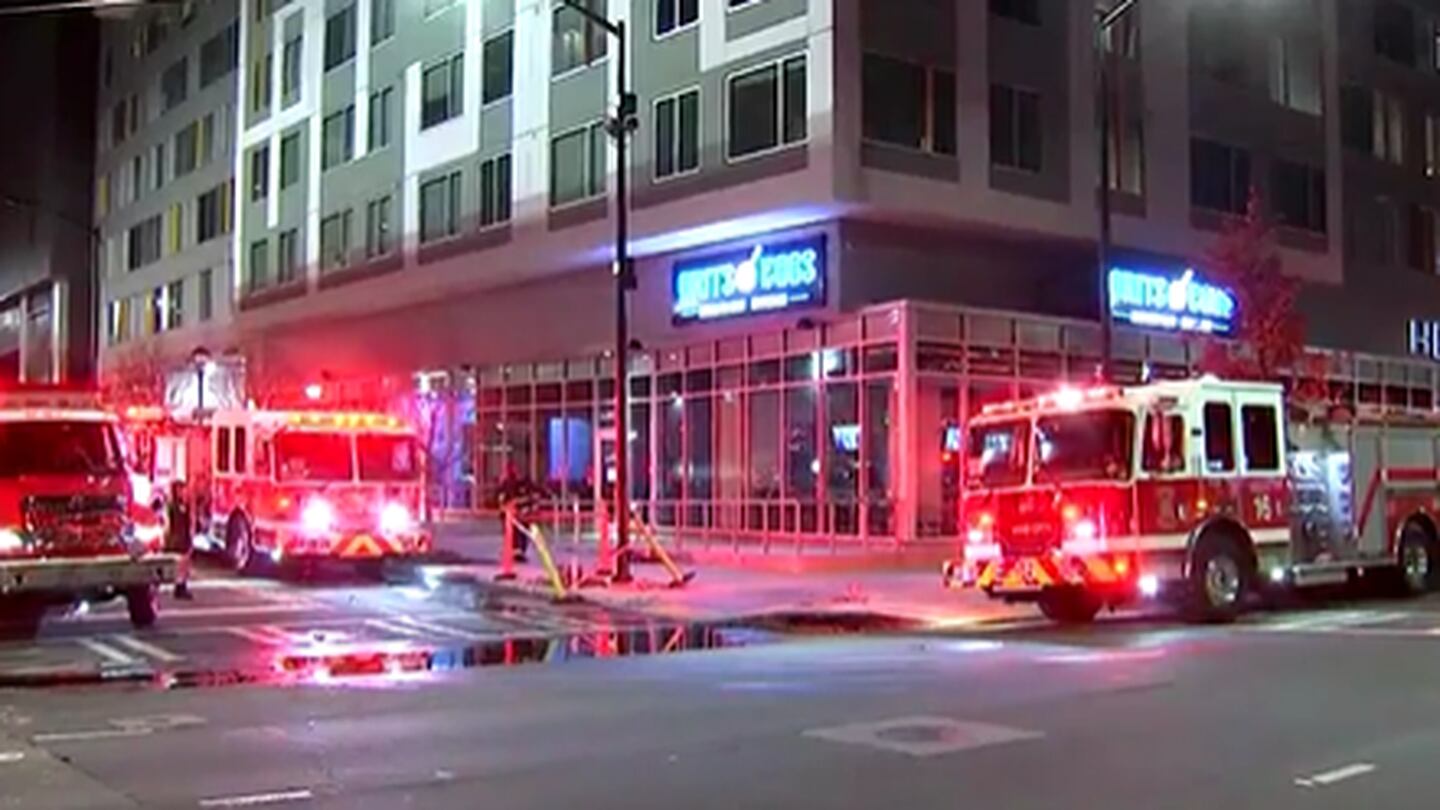 ATLANTA — Atlanta Fire Department officials say a defective Lithium-ion battery likely caused a fire Monday night.
The fire happened in a third-floor apartment at the HERE Atlanta Student Apartments on Spring Street in Midtown Atlanta.
[DOWNLOAD: Free WSB-TV News app for alerts as news breaks]
"Those batteries need to be in an area away from any other combustibles and if the batteries are damaged they need to be removed from the interior," said Atlanta Fire Department Battalion Chief Jerry DeBerry.
The fire was quickly put out and all evacuated residents returned to their homes.
Last week, an apartment fire in Bronx, New York attributed to a bad battery on an electric bike, killed one resident and injured several others.
Each year, firefighters in New York City battle hundreds of fires caused by lithium batteries.
The batteries are in many consumer devices including e-scooters and hoverboards. In the last five years, nearly a million hoverboards have been recalled due to fire dangers.
TRENDING STORIES:
Lithium batteries are normally safe, but those that have been damaged or defective can spark fires, including explosive fires.
Officials advised removing a lithium-charged device after it is fully charged to reduce the risk of overheating and storing batteries in a cool dry place.
"No scooters or e-bikes inside or hoverboards inside. Things of that nature keep them outside," said Chief DeBerry.
[SIGN UP: WSB-TV Daily Headlines Newsletter]
IN OTHER NEWS:
©2023 Cox Media Group
Live Results: 2023 municipal runoff elections in metro Atlanta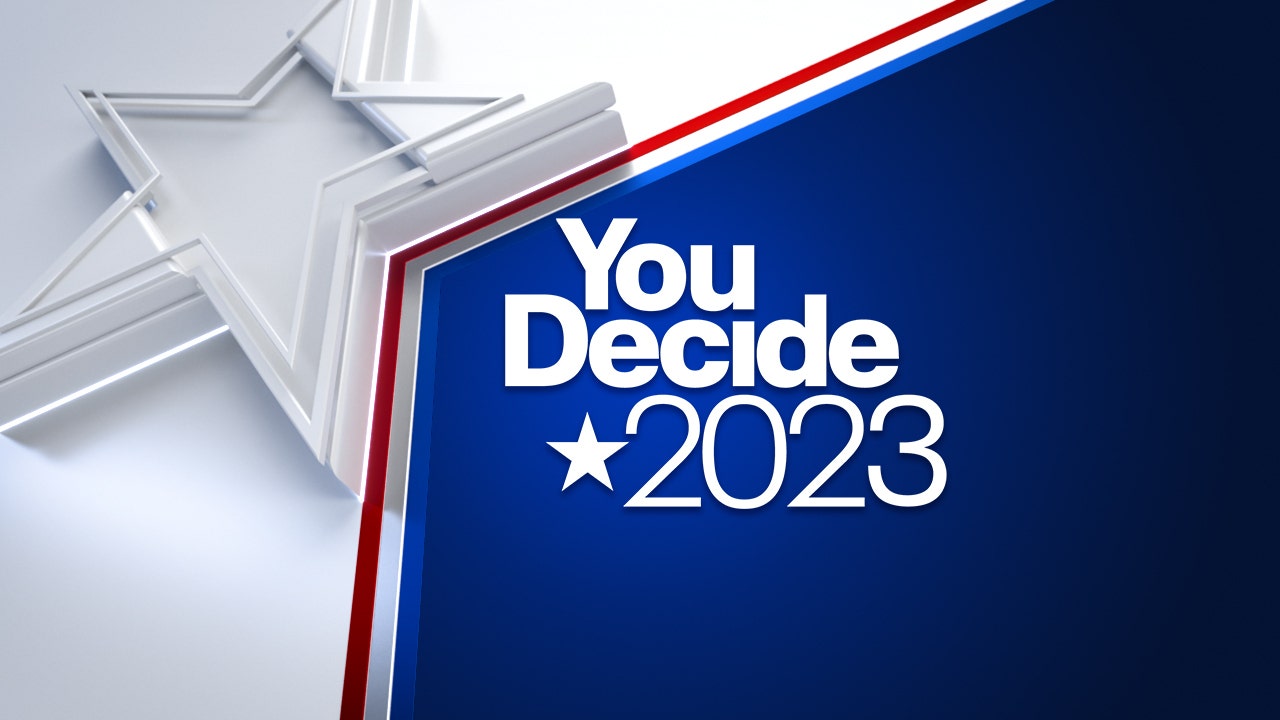 The polls are getting ready to close and officials are preparing to count the ballots in the runoff elections across metro Atlanta.
Voting opened at 7 a.m. Tuesday and will end at 7 p.m. Those who were in line by 7 p.m. are still allowed to cast their votes.
There were several municipal runoffs that were of interest to our area.
Those elections included seats on the Atlanta school board and a race to decide Brookhaven's new mayor.
There were also city council races in Brookhaven, Doraville, East Point, Roswell, Snellville and South Fulton.
Bookmark this page and check back later for live results.
Results of the 2023 municipal runoff elections in metro Atlanta
More information about voting in Georgia.
FOX 5 Atlanta will have live coverage of the results on-air and online.
'I cherish every single minute': Jamie Foxx gets emotional speaking about Atlanta hospitalization
ATLANTA — Jamie Foxx made a surprise appearance Monday night and spoke about his health scare and hospital stay here in Atlanta in April.
Foxx, 55, has yet to disclose what exactly happened to him, but told the audience at the Critics Choice Association's Celebration of Cinema and Television: Honoring Black, Latino and AAPI Achievements that he's "been through some things."
"It feels good to be here. I cherish every single minute now. Its different. Its beyond," Foxx said.
Foxx accepted the Vanguard Award Monday night for his performance in "The Burial." He received a standing ovation as he was across the stage.
"It's crazy, I couldn't do that six months ago. I couldn't actually walk," he said.
The actor was hospitalized in Atlanta on April 10. He had been here finishing a Netflix movie called "Back in Action."
RELATED STORIES:
Foxx spent a few weeks in the hospital before moving to a rehab facility in Chicago.
"I wouldn't wish what I went through on my worst enemy, because it's tough when you almost… When it's almost over, when you see the tunnel," Foxx said. "I saw the tunnel. I didn't see the light. It was hot in that tunnel, so I didn't know where I was going. S***, am I going to the right place? I seen the devil goin 'C'mon, now.'"
Foxx also thanked his friends and family for their love and support through his recovery, as well as keep the whole process private.
"My sister and my daughter were so great at not letting anybody know anything that happened," Foxx said.
"I want to say six months ago I couldn't fathom that this could happen or that I would be here, but as I walk up here to this microphone and get this Vanguard Award, all I can say is 'Lord, have mercy, Jesus,'" Foxx said ending his speech.
RELATED NEWS:
©2023 Cox Media Group