Alabama teen raises money for child survivors of trauma
BIRMINGHAM, Ala. (WBRC) – One Alabama teen is raising money and awareness in the Jefferson County area for children who are victims of trauma.
Being Miss Jefferson County's Teen means more than a sash and crown to Evie Smith. She's using her title as an opportunity to be a voice for those who have endured the unimaginable.
At first glance, bracelets that Evie Smith is selling in stores, online, and wherever her reign as Miss Jefferson County's Teen takes her may seem ordinary, but the simple jewelry is part of a bigger mission for Smith.
"I created Advocating for Children of Trauma (A.C.T) to raise awareness about how real childhood trauma and abuse is, and educate the public about the signs of child abuse, as well as how to end the cycle of child abuse," says Smith.
It's a cause Smith has a personal connection with.
"As a child, I was abused, and I had a family who believed me and got me the professional help that I needed," Smith says. "Unfortunately, not every child has the same circumstance. Many children share their story and has not one person believes them, much less gets them the help they need to be able to heal through it."
As the reigning Miss Jefferson County's Teen, Smith is currently working to raise $5,000 for child advocacy centers in Jefferson County. While it could be a challenging number, Smith knows firsthand how that money can make a big difference.
"I've been able to make an impact with an organization here in Jefferson County called the Prescott House, and they give free services to families and children who have been through abuse and trauma, and so 100% of the proceeds are being donated to organizations, one of which is the Prescott House," Smith explains.
Smith says Jefferson County isn't where A.C.T.'s journey will end.
"Not just stay where it originally started, but it will grow across the state and that's what I plan to do is to continue to take A.C.T and grow it across the rest of our state and hopefully the nation someday," she says.
You can find out more about Evie's platform, as well as how to buy A.C.T. bracelets or donate by direct messaging her official Facebook or Instagram @missjeffersoncountyteenal.
Get news alerts in the Apple App Store and Google Play Store or subscribe to our email newsletter here.
Copyright 2023 WBRC. All rights reserved.

Alabama Center for Oral Surgery and Dental Implants is open for business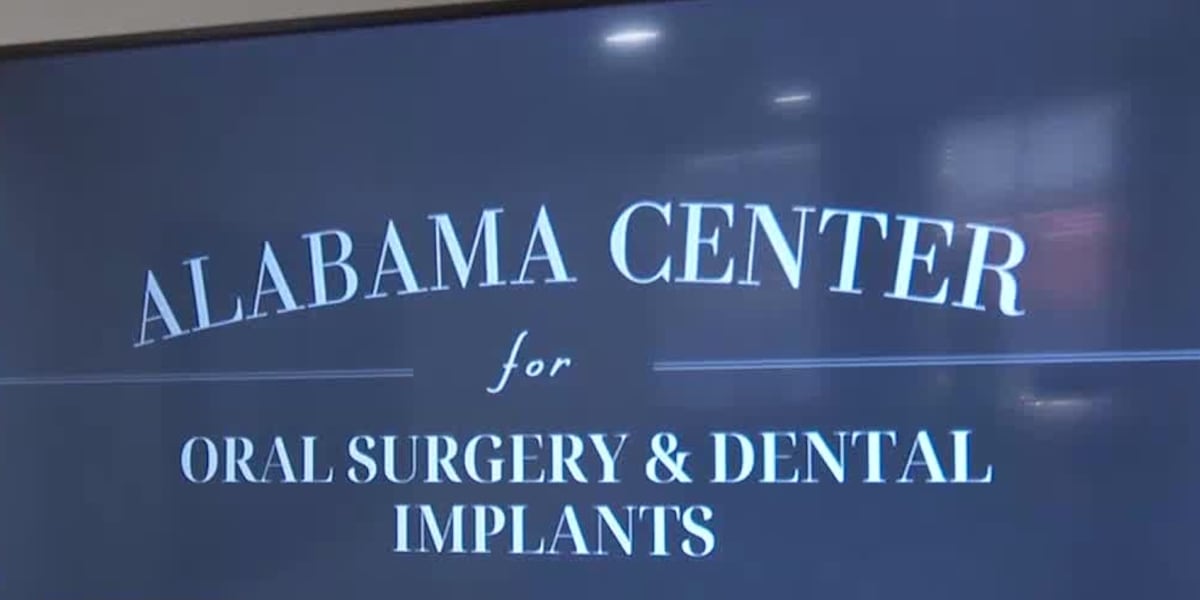 DOTHAN, Ala. (WTVY) – Downtown Dothan has a new dental practice.
The Alabama Center for Oral Surgery and Dental Implants officially opened with their ribbon cutting on Tuesday. The two-doctor practice specializes in dental extractions, facial fractures, and sports injuries.
It is the latest business to add diversity to the city's center. Nested along Foster Street, it joins restaurants and others rejuvenating the historical area.
"We know Dothan has a big need with a growing population. We are excited to join the community economically, and support the entire dental and medical community," co-owner Barrett Tolley said.
The oral surgery center is located at 188 North Foster Street and opens from 7:30 a.m. to 3:30 p.m.
Downtown businesses are expected to boost in number with Opera House improvements and other development projects to follow in downtown Dothan.
Subscribe to our News 4 newsletter and receive the latest local news and weather straight to your email every morning. Get instant notifications on top stories from News 4 by downloading our mobile apps.
Copyright 2023 WTVY. All rights reserved.
GOP Primary debate candidates dwindle to 4 ahead of Alabama showcase
Wolf Hybrids Are Legal to Own in Alabama, Where Infant Was Fatally Attacked




Skip to content