Alabama High School Boys Basketball Schedule, Live Streams in Lee County Today – November 21
Looking for how to watch high school basketball games in Lee County, Alabama today? We've got the information.
Follow high school basketball this season on the NFHS Network! Keep tabs on your family or alma mater and tune in!
Lee County, Alabama High School Boys Basketball Games Today
Daniel McLaughlin Therrell High School at Opelika High School
Game Time: 12:30 PM ET on November 21
Location: Opelika, AL
How to Stream: Watch Here
Fort Dale Academy at Glenwood School
Game Time: 1:25 PM ET on November 21
Location: Smiths Station, AL
How to Stream: Watch Here
© 2023 Data Skrive. All rights reserved.

No. 8 Alabama ends 29-game win streak for No. 1 Georgia, winning SEC title game 27-24
ATLANTA (AP) — Alabama is again the top dog in the Southeastern Conference — and perhaps headed to the College Football Playoff — after ending Georgia's 29-game winning streak with a 27-24 victory over the No. 1 Bulldogs in the SEC championship game Saturday.
Now, the big question: Is Georgia's bid for a third straight national title over?
Jalen Milroe threw a pair of touchdown passes and No. 8 Alabama's defense dominated much of the way — a compelling playoff statement for a Crimson Tide team that lost at home to Texas early in the season.
Alabama (12-1) hasn't lost since. The victory over Georgia was the Tide's 11th in a row and may be good enough to push them from No. 8 in the CFP rankings to the final four.
Georgia (12-1) will have to hope the selection committee provides a do-over in the playoffs, as it did two years ago. The Bulldogs hadn't lost since that defeat to Alabama in the SEC title game, beating the Crimson Tide for the national title and going 15-0 last season.
Georgia closed the gap to 20-17 after a 28-yard punt return by Anthony Evans III set up Carson Beck's sneak into the end zone.
Milroe then hooked up with Isaiah Bond on four completions for 56 yards, and Roydell Williams scored on a 1-yard run that restored Alabama's lead to 27-17 with 5:47 remaining.
Georgia scored with 2:52 left, but Milroe and Alabama didn't let the Bulldogs get the ball back.
NO. 7 TEXAS 49, NO. 19 OKLAHOMA STATE 21
ARLINGTON, Texas (AP) — Quinn Ewers set a career high by throwing for 452 yards with four touchdowns, one of those to 362-pound defensive tackle T'Vondre Sweat, and Texas bid farewell to the Big 12 by beating Oklahoma State in the conference championship game.
The Southeastern Conference-bound Longhorns (12-1, No. 7 CFP) will leave the Big 12 with four titles. They also won it in the league's inaugural 1996 season, in 2005 when they were last national champs and in 2009.
Keilan Robinson tiptoed the sideline on a 57-yard run for the first of his two touchdowns in the second half as the Longhorns, the only team to beat Alabama this season, stayed in contention for the College Football Playoff.
Alan Bowman was 22-of-38 passing for 250 yards for the Cowboys (9-4, No. 18 CFP), with two of his three touchdowns going to Rashod Owens.
Ewers completed 35 of 46 passes. Texas scored on its first four possessions, going ahead 28-7 on CJ Baxter's 10-yard run early in the second quarter.
NO. 25 SMU 26, NO. 17 TULANE 14
NEW ORLEANS (AP) — Kevin Jennings threw a touchdown pass and accounted for 266 yards from scrimmage in his first career start, Collin Rogers kicked four second-half field goals, and SMU beat Tulane in the American Athletic Conference championship game.
The Mustangs (11-2) limited Tulane (11-2, No. 22 CFP) to a touchdown during the final 59 minutes to snap the Green Wave's 10-game winning streak and dethrone the defending league champs.
SMU sacked Michael Pratt seven times. Defensive back Isaiah Nwokobia's interception in the fourth quarter all but sealed it.
The game was played amid reports that Tulane coach Willie Frtiz is Houston's top candidate following the Cougars' firing of Dana Holgorsen. Fritz declined to confirm his intentions after the game.
Tulane's loss means Conference USA champion Liberty or SMU — which ever team winds up higher in the final College Football Playoff rankings — will play in a New Year's Six bowl.
SMU's league title was its first since winning the Southwest Conference in 1984. The Mustangs move to the Atlantic Coast Conference next season.
___
Get alerts on the latest AP Top 25 poll throughout the season. Sign up here.
___
AP college football: https://apnews.com/hub/ap-top-25-college-football-poll and https://apnews.com/hub/college-football
Alabama Infant Killed by Family's Dog-Wolf Hybrid
A dog-wolf hybrid bit and killed its owners' three-month-old infant on Thursday in Chelsea, Alabama, according to the Associated Press. It wasn't immediately clear what prompted the incident, though experts caution against keeping such animals as pets. The dog-wolf mix was euthanized following the baby's death and an additional investigation is underway at a state laboratory. "It's unthinkable," said Chelsea Mayor Tony Picklesimer, referring to the tragic incident. "How do you ever get over that?"
Read it at Associated Press
Alabama National Guard leader Maj. Gen. Sheryl Gordon retiring, Brig. Gen. David Pritchett named as replacement – Yellowhammer News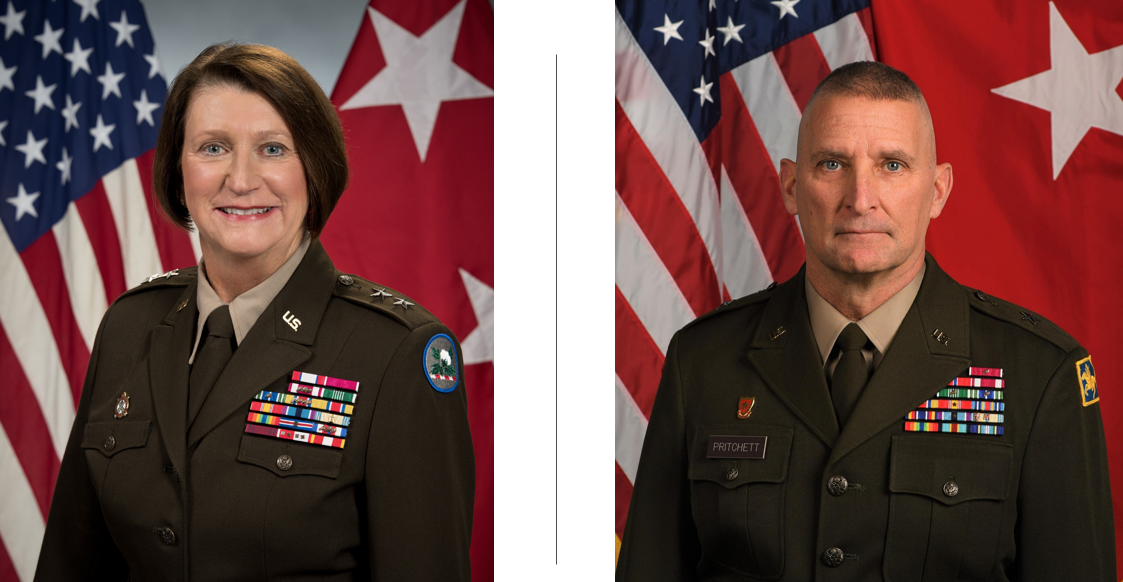 The first woman to lead the Alabama National Guard is retiring and is being replaced by a decorated artillery officer, Alabama Gov. Kay Ivey announced today.
Maj. Gen. Sheryl Gordon will retire at the end of this year as the adjutant general of the Alabama National Guard after six years in the position. Ivey has selected Alabama native Brig. Gen. David Pritchett to serve as the next leader of the Alabama National Guard.
Gordon has led the Alabama National Guard since Ivey appointed her in 2017. She brought strong leadership among the soldiers and airmen, which allowed Alabama to further itself as the strongest community for the military. From helping land the F-35 fighter jets to providing security at the southern border to responding in times of crisis, Gordon ensured the Alabama National Guard always stood ready.
"In 2017, when I tapped General Gordon to serve as adjutant general of the Alabama National Guard, I noted she was a trailblazer and visionary leader. Her record throughout her tenure has proven that to be true, and I commend her for her service," Ivey said. "While it is important to applaud her for being Alabama's first female adjutant general, I am proudest of her decades of military service and steadfast leadership. I know General Gordon will continue contributing to this state we call home and our nation."
 Q&A: Meet the first woman to lead the Alabama National Guard
In 2022, Ivey requested, through the National Guard Bureau, an extension for Gordon's service through the end of 2023 so that she could see through certain leadership and project priorities. Together over the last year-plus, the governor and Gordon have made preparations for the change of command at the Alabama National Guard to occur in January.
"I've been blessed with a long career, and I am certainly proud of one constant effort, and that has been supporting and equipping the outstanding soldiers and airmen of Alabama. My greatest accomplishments have everything to do with the Guardsmen – the Guardsmen being promoted, awarded and achieving their dreams, goals and potential," said Maj. Gen. Gordon. "I thank Governor Ivey for entrusting me with this duty. It has truly been the highest honor and pleasure to serve the nation's finest men and women, and I wish General Pritchett even greater success in doing the same. 'It Shall Be Done!'"
Ivey expressed excitement that Pritchett, a Jefferson County native and Auburn alum, will be returning to Alabama to serve as the adjutant general of the National Guard. He currently serves as director of the joint staff for the Wyoming National Guard.
"We are fortunate to have General Pritchett return to Alabama to serve at the helm of the National Guard. His exceptional military experience and diverse leadership background will help us forge on with existing projects and missions, and will help foster even more growth at the Alabama National Guard," Ivey said. "There is no better person to fill the shoes left by General Gordon, and I am proud General Pritchett will be joining us in the Ivey administration. I look forward to working with him in the years to come to ensure Alabama always stands ready and is always there to protect and serve."
Pritchett, who has several awards and decorations, has wide-ranging military service, including many stints in Alabama. He received his military start in 1988 in the U.S. Marine Corps Reserve in Bessemer but has spent most of his years serving in the Alabama National Guard.
"I am grateful to Governor Ivey on my upcoming appointment to be the next adjutant general of the Alabama National Guard. This organization has a storied past of service to our great state and country," he said. "Our soldiers, airmen and civilians are prepared to face any challenge to ensure the safety of our citizens, protect critical infrastructure, and if necessary, to deploy overseas to fight and win our nation's wars. I am both honored and humbled to be the next leader of the Alabama National Guard."
Pritchett attended Auburn University, where he graduated with a Bachelor of Science degree in public administration. He also earned his Master of Strategic Studies from the U.S. Army War College. His training is extensive and includes Field Artillery Officer Basic Course, Field Artillery Captains' Career Course, Combined Arms and Services Staff School, Fire Support Coordinators Course, Field Artillery Pre-Command Course, Air Defense Artillery Reclassification Course and Dual Status Commander's Course.
The governor's appointment of Gen. Pritchett is effective Jan. 1, 2024. The official change of command ceremony will be Friday, Jan. 5, 2024. Pritchett's wife, Julie, is a native of Fort Payne, and they have three adult children: Katelyn, Clay and Anna Chris.
Courtesy of Alabama News Center.
Don't miss out!  Subscribe today to have Alabama's leading headlines delivered to your inbox.