Video: Biden Says MAGA Movement Rejects Basic Beliefs of Democracy
new video loaded: Biden Says MAGA Movement Rejects Basic Beliefs of Democracy
transcript
Biden Says MAGA Movement Rejects Basic Beliefs of Democracy
President Biden delivered a blistering and direct attack on former President Donald J. Trump during a visit to Arizona.
There's something dangerous happening in America now. There's an extremist movement that does not share the basic beliefs in our democracy — the MAGA movement. Not every Republican, not even a majority of Republicans adhere to the MAGA extremist ideology. I know because I've been able to work with Republicans my whole career. But there's no question that today's Republican Party is driven and intimidated by MAGA Republican extremists. Their extreme agenda, if carried out, would fundamentally alter the institutions of American democracy as we know it. My friends, they're not hiding their attacks. They're openly promoting them. Attacking the free press as the enemy of the people. Attacking the rule of law as an impediment. Fomenting voter suppression and election subversion. Did you ever think we'd be having debates at your stage of your careers where banning books, banning books and burying history. Extremists in Congress more determined to shut down the government, to burn the place down than to let the people's business be done.
Recent episodes in U.S. & Politics

Video: Schumer Condems Bigotry Against Jews in Senate Floor Speech
new video loaded: Schumer Condems Bigotry Against Jews in Senate Floor Speech
transcript
Schumer Condems Bigotry Against Jews in Senate Floor Speech
Senator Chuck Schumer, the majority leader and highest-ranking Jewish member of Congress, warned young people against "unknowingly aiding and abetting" antisemitism in the name of justice.
I feel compelled to speak because I'm the highest-ranking Jewish elected official in America. In fact, the highest-ranking Jewish elected official ever in American history. And I have noticed a significant disparity between how Jewish people regard the rise of antisemitism and how many of my non-Jewish friends regard it. Antisemites are taking advantage of the pro-Palestinian movement to espouse hatred and bigotry towards Jewish people. But rather than call out this dangerous behavior for what it is, we see so many of our friends and fellow citizens, particularly young people who yearn for justice, unknowingly aiding and abetting their cause. Not long ago, many of us marched together for Black and brown lives. We stood against anti-Asian hatred. We protested bigotry against the L.G.B.T.Q. community. We fought for reproductive justice out of the recognition that injustice against one oppressed group is injustice against all. But apparently, Mr. President, in the eyes of some, this principle does not extend to the Jewish people.
Recent episodes in Politics
Ramaswamy's New Hampshire-based political director joins Trump campaign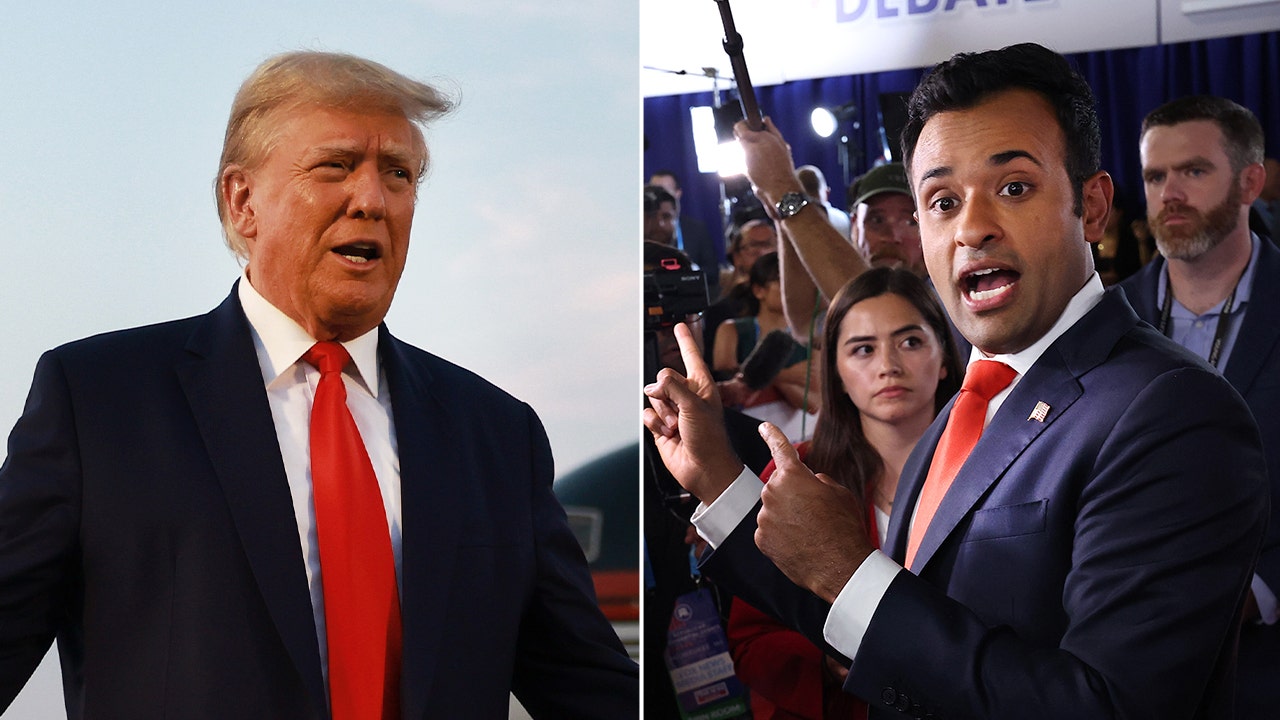 A campaign official for Republican presidential candidate Vivek Ramaswamy has joined Team Trump, Fox News Digital has confirmed. 
Brian Swensen, Ramaswamy's New Hampshire-based political director, has taken a new job with the Trump campaign and is a close ally to Trump senior adviser Susie Wiles. 
Ramaswamy spokesperson Tricia McLaughlin told Fox News Digital that Swensen's responsibilities, which have been "pretty much exclusive" to the campaign's New Hampshire operation, have been absorbed in recent months by senior adviser Mike Biundo, a longtime GOP strategist and veteran of the Trump 2016 campaign who joined the Ramaswamy campaign earlier this year. 
RAMASWAMY SWIPES 'GOP ESTABLISHMENT' IN IOWA FOR SUPPORING CO2 PIPELINES AS PART OF CLIMATE 'HOAX'
McLaughlin told Fox News Digital "We love Brian" and "wish him the best." She also rejected the notion that Swensen's exit indicates a "death knell" for the Ramaswamy campaign. 
"This is a positive move for all parties," McLaughlin said. 
RAMASWAMY LAUNCHES $1 MILLION AD BUY IN EARLY PRIMARY STATES BLASTING POLITICIANS 'LEADING US INTO WORLD WAR III'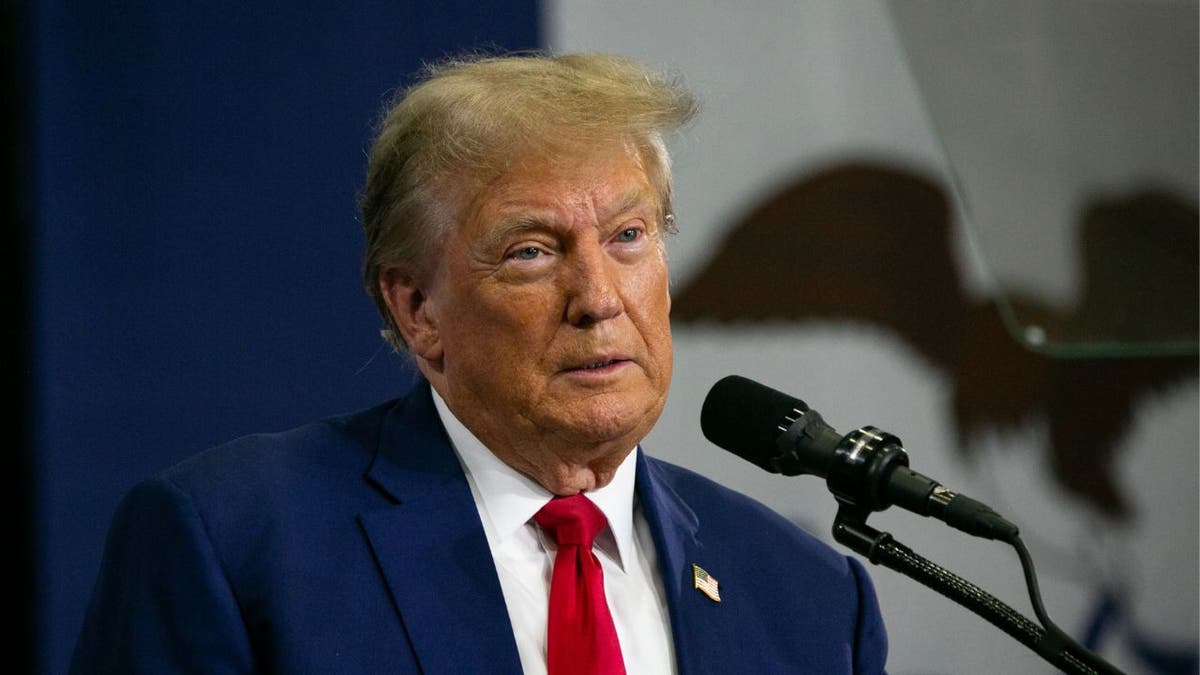 CLICK TO GET THE FOX NEWS APP
Former President Trump maintains a commanding lead in the GOP primary in both national and state polls. The latest Fox News national poll released earlier this month showed him with a whopping 62% while Ramaswamy came in at 7% — behind Florida Gov. Ron DeSantis' 14% and former U.N. Ambassador Nikki Haley's 11%. 
Fox News' Paul Steinhauser contributed to this report. 
Get the latest updates from the 2024 campaign trail, exclusive interviews and more at our Fox News Digital election hub.
Newsom versus DeSantis: How, when and where to watch the governors debate
Govs. Gavin Newsom and Ron DeSantis will take the stage in Georgia on Thursday evening for a one-of-a-kind debate pitting California against Florida.
The televised event will highlight the different styles of governance of the two coastal states, which are politically distinctive. Democrats' leadership of California will be contrasted with increasingly conservative Florida, where Republicans control state government.
Fox News Channel is hosting the event, which it's dubbed "DeSantis vs. Newsom: The Great Red vs. Blue State Debate." The program is set to begin at 6 p.m. Pacific. The debate will also be broadcast on Fox News Radio and livestreamed on FoxNews.com, but a cable subscription is required.
Sean Hannity will moderate the debate at a studio in Alpharetta, Ga., without a live audience. He is expected to prompt the governors on issues including the economy, the border, immigration, crime and inflation for a 90-minute discussion. After the debate, Hannity will host a 30-minute reactions roundtable with panelists.
The long-awaited debate comes more than a year after Newsom challenged the Florida governor in a tweet, saying, "Hey [DeSantis], clearly you're struggling, distracted, and busy playing politics with people's lives. Since you have only one overriding need — attention — let's take this up & debate. I'll bring my hair gel. You bring your hairspray. Name the time before Election Day."
It is extraordinarily unusual for governors from different states to debate each other. But both DeSantis and Newsom are ambitious politicians who hunger for publicity.
DeSantis is trailing former President Trump in polling for the Republican presidential primary, and desperately needs a boost to his campaign. Newsom is not running for president next year but will be termed out of the governor's office in 2027 and could toss his hat in the 2028 presidential race.
Both governors have gained national attention for their handling of the COVID-19 pandemic, issues of race and their infamous lobbing of insults against each other. Newsom ran election ads last year in Florida, urging Floridians to "join us in California, where we still believe in freedom." On a California campaign stop a couple months ago, DeSantis didn't miss the opportunity to tie Newsom to the Biden administration: "What California is doing now is likely what a second Biden term would do, or God forbid Kamala Harris, or God forbid Newsom himself, who knows, right?"
Newsom has been a loyal surrogate for the Biden campaign, touting the president's accomplishments in appearances around the country and helping Biden raise money from wealthy California donors.