Time to panic? The home insurance market in California is collapsing because of climate change
As another legislative session draws to a close in Sacramento, the problem lawmakers failed to fix is one of the most urgent facing Californians: the slow-moving collapse of the property insurance market as costs from climate disasters mount.
It "is not even a yellow flag issue. This is a waving red flag issue," Gov. Gavin Newsom said Tuesday night when asked about the failure of the Legislature to act.
This year, multiple companies, including the state's largest home insurer, State Farm, have announced they are no longer taking on new residential and commercial properties, citing wildfire risk. In fact, seven of the 12 insurance groups operating in California — together, responsible for about 85% of the market — have pulled back.
But backroom talks among elected officials to figure out a fair and workable path forward to entice insurance companies to write more — or in some cases any — policies didn't go anywhere. Instead, lawmakers are vehemently pledging to hold public hearings this fall about the shrinking prospects for Californians seeking coverage for their homes and, by extension, their prospects for getting and hanging onto their mortgage during a deepening housing crisis.
If only insurance were as cheap as talk.
It is painfully clear that the speed and ferocity of climate disasters has intensified. Only eight months into 2023, the U.S. has recorded 23 climate-related disasters, each with damages of at least $1 billion, according to the National Oceanic and Atmospheric Administration. That shatters the previous record of 22 such disasters the entire year of 2020.
It is increasingly uncertain who is going to pay for all that damage, to, as much as possible, make whole all those upended lives.
Should Californians living in the most dangerous places, whether facing wildfires, flooding or sea-level rise, shoulder more of the cost for their risk? And does it matter that many such communities are low-income, filled with residents who have sought out these places precisely because they were priced out of cities that have refused to build more affordable housing?
Or should risk be shared among us all, no matter where we live? Higher insurance premiums across the board to stabilize an industry that we all need.
Or, should insurance companies be forced to somehow continue carrying the burden of climate disasters?
Rumor has it that a Legislative fix was held up largely because no one could agree on an answer. Even a compromise wouldn't be politically popular, which may be why that part of the debate has stayed largely behind closed doors.
But as Newsom pointed out, the pressure building on the insurance industry is "America's coming attraction in terms of impacts of climate."
That holds true for California with its eroding coastline, mudslides and fire-prone mountains; for Florida, Louisiana and Texas with hurricanes; for places such as Kentucky and Vermont where extreme weather has led to devastating floods.
Even for renters and car owners, the cost of insurance is rising and will rise further as temperatures do.
"People can only afford so much, even middle-class people or upper-middle-class people. Throughout the United States, in different geographies, we're reaching a point where climate change is driving to an uninsurable future," said Dave Jones, a former California insurance commissioner and current director of UC Berkeley's Climate Risk Initiative. "The risk is too high, at almost any price."
Let us be clear on this: Of course, insurance companies want to maximize their profits. Of course, some of their claims around climate risk are posturing to increase rates. And yes, other factors including inflation on construction are part of the equation.
Climate change should not be a free pass to gouge consumers — despite all those disaster claims, insurance companies are still making money, though their profit margins might not be as thick as in the past.
But insurance is the safest bet against personal calamity, climate-induced or otherwise, so we need insurers to remain in the market. Which means we need to acknowledge that climate change has altered the math on protecting the places we live and work.
"How do we work together to solve this in a way where everybody feels they're sharing a lot of the burden?" asked Assemblymember Reggie Jones-Sawyer, who is a member of the Assembly Insurance Committee but wasn't directly involved in the negotiations in recent weeks.
Jones-Sawyer said he's deeply concerned about passing along the financial burden of climate disasters to consumers, specifically citing residents in his South L.A. district. In California, with its poverty and entrenched income inequality, many just can't afford it.
"On the Assembly side, it was a great concern that we did not overprice our constituents," he said. "If your homeowner's insurance went from $2,000 a year, which is relatively low, but skyrocketed to $6,000 a year, in one year, who's monitoring that? When it gets to that number, it becomes a little too much."
In the short-term, fixing this mushrooming insurance crisis will probably fall to California's insurance commissioner, Ricardo Lara — perhaps through an executive order from Newsom, though the governor doesn't have authority to regulate insurance.
Lara, of course, does, but his power isn't unlimited. And so what we will probably see in coming weeks is a three-pronged plan meant to attack the immediate problem while leaving the larger, more profound questions for later.
First, Lara will probably work to bolster the state's FAIR plan, the insurance of last resort for many — including Newsom, who owns a home covered by it.
Second, how we assess risk will probably be changed from models that look at past disasters to models that project forward, taking risks of climate change into account.
And third, Lara will probably seek to streamline the process of raising rates — which in California can be hard to do with regulations designed to protect consumers from obscene price hikes.
But this isn't just about insurance. It's just that insurance is the first system to face collapse.
"You can have debates about these various proposals, but what's underlying all that is climate change, and it's only going to get worse," Jones said.
::
One way or another, all taxpayers will be forced to pay more for the worsening effects of climate change.
Even if Lara requires insurance companies to account for forest thinning and other other landscape mitigation projects that reduce the risk of disasters — which he should — someone will have to pay for those projects. That "someone" will be taxpayers.
And in the many high-risk places in California, where mitigation probably won't make much of a dent, it will be taxpayers who will be on the hook to rebuild these communities after an increasingly inevitable disaster.
There are already signs we'll be paying more at the federal level.
Consider that just last month, FEMA Administrator Deanne Criswell took the alarming step of warning that the agency is running out of money after a year of nonstop disasters.
The roughly $3.4 billion it has left in its Disaster Relief Fund, mostly used to reimburse communities for long-term recovery efforts, will be gone by this month. In response, President Biden has asked Congress for an additional $16 billion.
"Every American rightly expects FEMA to show up when they are needed to help in a disaster," Biden told reporters during a tour of the damage Hurricane Idalia left in Florida. "I'm calling on the United States Congress, Democrats and Republicans, to ensure the funding is there to deal with the immediate crises, as well as our long-term commitments to the safety and security of the American people."
This isn't the first time FEMA has been in this predicament and it probably won't be the last, leaving taxpayers to continually bail out the agency, so the agency can continually bail out communities destroyed by climate-change-fueled disasters.
Now imagine what will happen if there's also a full-on breakdown of the insurance market. This possible eventuality was the focus of a recent hearing of the U.S. Senate Committee on Banking, Housing, and Urban Affairs.
"Without insurance, millions of families will be at greater risk for climate crises," Sen. Elizabeth Warren (D-Mass.), a member of the committee, said during the hearing. "And as whole communities lose access to insurance, the impact is going to be felt all the way through our economy."
That would be the greatest of disasters, and a place where California doesn't need to lead on climate.

Live Vote Count: House Stopgap Measure as Shutdown Looms
Loading…
| Answer | Democrats | Republicans | Total | Bar chart of total votes |
| --- | --- | --- | --- | --- |
| | 0 | 0 | 0 | |
| | 0 | 0 | 0 | |
After a stopgap spending measure failed on Friday in the House of Representatives, Speaker Kevin McCarthy raced to push forward a measure on Saturday that would keep the government funded for 45 days. Under the special rules of this vote, two-thirds of those present — including a significant number of Democrats — will have to vote in favor for the measure to pass. See how each member of the House is voting.
How Every Representative Voted
Georgia indictment: First Trump co-defendant pleads guilty in Fulton County court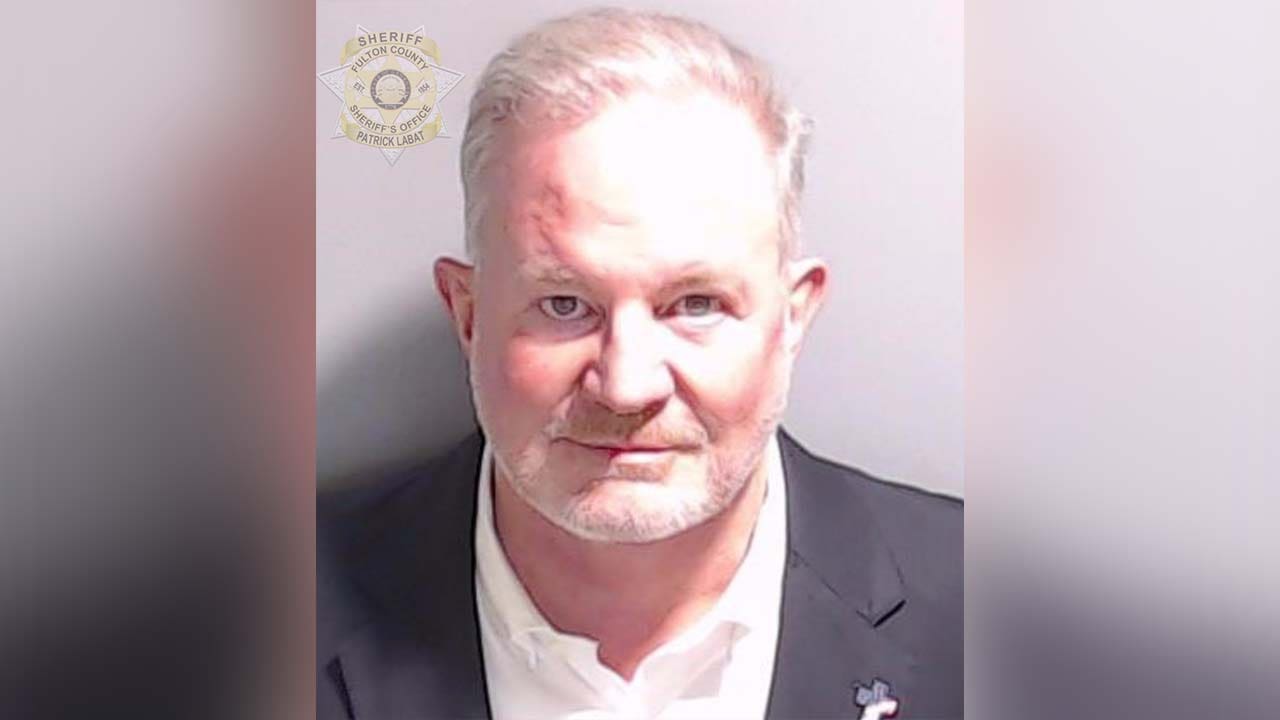 Scott Hall, an Atlanta bail bondsman who is one of former President Donald Trump's 18 co-defendants in the Georgia 2020 election interference case, pleaded guilty Friday.
He is the first defendant to take a plea deal. 
Hall, 59, pleaded guilty to misdemeanor charges of conspiracy to commit intentional interference with performing election duties. Prosecutors had accused him of trying to steal sensitive information from Coffee County, Georgia. He pled down from felony charges of racketeering and six conspiracy counts.
Under the agreement reached with prosecutors, Hall will receive five years probation and must testify in further proceedings. He was given a $5,000 fine, ordered to complete 200 hours of community service and is prohibited from administering elections again. 
GEORGIA INDICTMENT: FIRST TRUMP CO-DEFENDANT PLEADS 'NOT GUILTY'
Hall must also write a letter of apology to the citizens of the state of Georgia and is under a gag order prohibiting him from speaking to the press.
He is a minor figure in the grand plot that District Attorney Fani Willis alleges Trump orchestrated to overturn Democrat Joe Biden's victory and stay in power. Still, the plea deal is a win for Willis as she advances her racketeering case against Trump. 
Hall's attorney Jeff Weiner, who was in court with him Friday, said that under the deal, his client's record will be wiped clean after he completes probation. The agreement allows Hall to avoid the stress of "living under a serious felony indictment" without knowing when he might go to trial, the attorney said.
"The nightmare is over for my client," Weiner told Fox News Digital, adding that the plea agreement is an "excellent resolution" to Hall's case. 
TRUMP DEMANDS COURT IGNORE DOJ REQUEST FOR GAG ORDER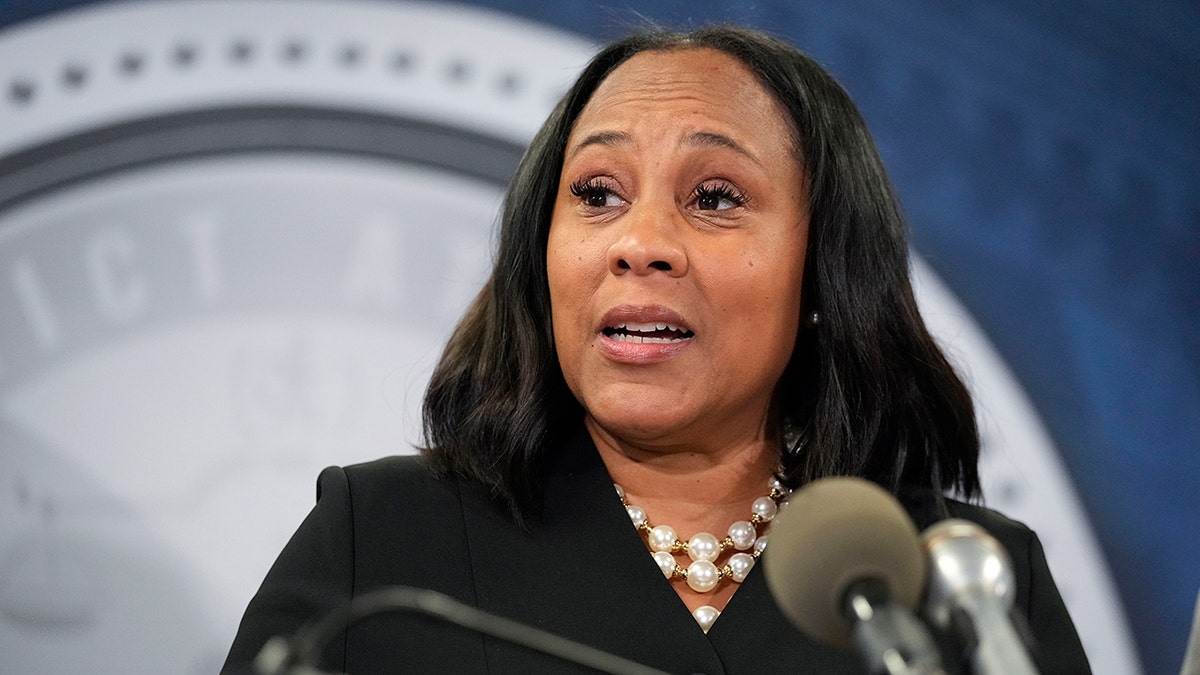 Weiner said that his client was a "concerned citizen" who, like millions of Americans, believed Trump's claims that the 2020 election was stolen and took it upon himself to investigate. Hall never worked for Trump either formally or informally and does not know much about the larger alleged conspiracy, the attorney said. 
Weiner does not know if Hall will be called to testify against Trump or any of the other defendants, but said his client is "not an informant, not a snitch." 
The 98-page Fulton County indictment describes Hall as an associate of longtime Trump adviser David Bossie.
Hall is accused of conspiring to unlawfully access voter data and ballot counting machines at the Coffee County Election office on January 7, 2021. Trump allies had sought access to voting systems to support their claims that voting systems had been tampered with to steal the election. 
Authorities say that Hall and co-defendants conspired to allow others to "unlawfully access secure voting equipment and voter data." This included ballot images, voting equipment software and personal vote information that was later made available to people in other states, according to the indictment.
SIDNEY POWELL AND KENNETH CHESEBRO TO BE TRIED SEPARATELY FROM TRUMP, 16 OTHER DEFENDANTS IN GEORGIA CASE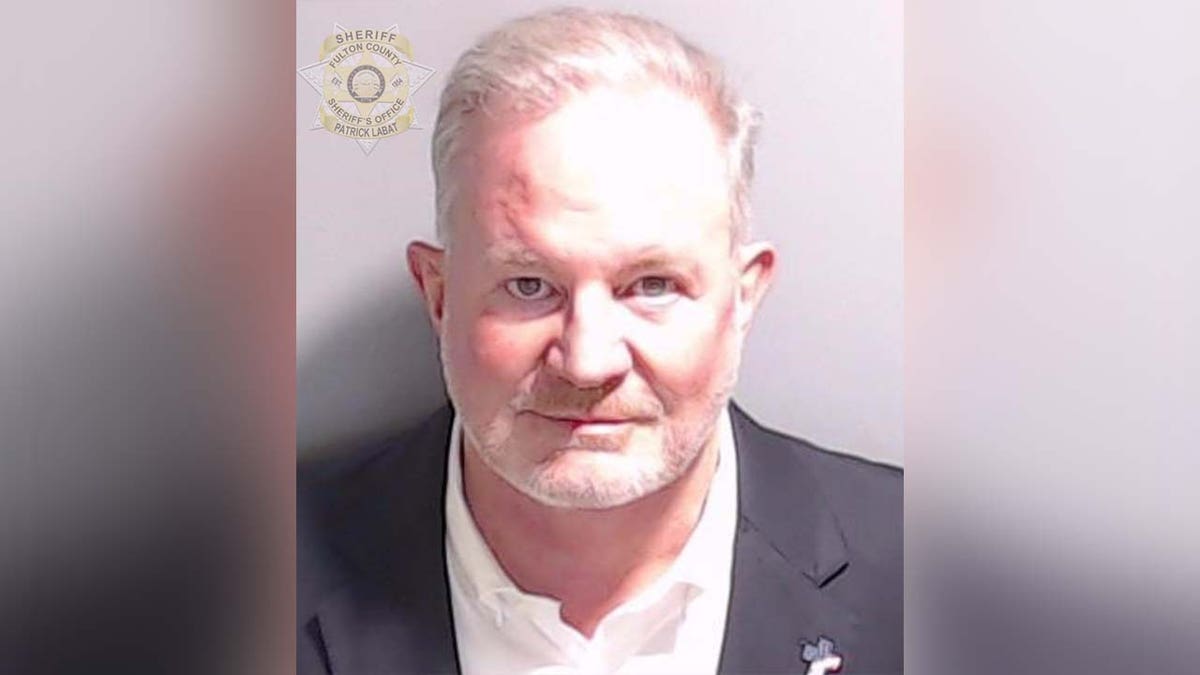 The District Attorney's office has not commented on the plea deal. 
Trump spokesman Steven Cheung did not immediately respond to a request for comment. 
At another hearing Friday, prosecutor Nathan Wade revealed that the district attorney's office planned to offer plea deals to lawyers Sidney Powell and Kenneth Chesebro. The pair are due to be tried in court on October 23, even though their lawyers have argued that they do not know each other and are not accused of participating in the same acts, the Associated Press reported.
Powell faces charges related to a breach of election equipment in rural Coffee County. She allegedly hired a computer forensics team that copied data and software from the election equipment without authorization.
Weiner said that Hall went to Coffee County as an observer, and that he encouraged the purported "voting machine experts" brought there by Powell to investigate the voting machines. He denied that Hall did anything illegal. 
Chesebro was indicted in connection to a plan to have 16 Georgia Republicans falsely declare themselves "duly elected and qualified" electors and name Trump the winner of the state's 2020 presidential election.  
Finally, on Friday, U.S. District Judge Steve Jones rejected requests by four other defendants, including former Justice Department official Jeffrey Clark, to move the charges against them from state court to federal court. 
Clark is charged with one count of racketeering and one count of criminal attempt to commit false statements.
Fox News' Timothy H.J. Nerozzi and The Associated Press contributed to this report.
How Dianne Feinstein helped preserve the California desert
Federal offices were flooded with applications to place solar mirrors across the arid flatlands of southeastern California, but Sen. Dianne Feinstein was not going to let that stop her from protecting the heart of the Mojave Desert from development.
Some of those projects were headed toward fruition when Feinstein in 2009 announced plans to introduce bills to establish national monuments on roughly 1 million acres of public lands that are home to bighorn sheep, desert tortoises, extinct volcanoes, sand dunes and ancient petroglyphs.
Aggressive and impactful reporting on climate change, the environment, health and science.
Her campaign to create the monuments amid the unfolding desert land rush turned out to be a lengthy one, held up for years by conflicts among environmentalists, off-roaders, hunters and renewable energy interests.
Ultimately, she prevailed. President Obama in 2016 designated three new national monuments in the California desert, expanding protection to 1.8 million acres of Mojave Desert landscape.
"Sen. Feinstein had a passion for the Mojave Desert — and everything in it," said David Myers, president of the Wildlands Conservancy and a longtime friend of Feinstein, who died on Friday. "It stirred her soul: the wildlife, the sand dunes, the wind, the people who worked the land — the old California romance with backcountry roads of adventure and enchantment."
"I visited the Mojave several times with Sen. Feinstein and her husband," he recalled. "She was comfortable there. Wore no makeup. Absorbed the wonders of it all.
"She was a defender of the California desert like no other."
Obama's designation of the monuments was requested by Feinstein, who for a decade had sought to protect land that wasn't included in the 1994 California Desert Protection Act. That measure, which she authored, covered nearly 7.8 million acres, elevated Death Valley and Joshua Tree to national park status, and created Mojave National Preserve.
Feinstein had initially asked Obama in 2014 to use his authority to create the protected zones, without approval of Congress, to break a logjam of interests that had stalled her previous bills.
Her effort came on the heels of Obama's designation earlier that year of much of Angeles National Forest as a national monument. Rep. Judy Chu (D-Monterey Park) had urged Obama to act after Congress appeared unwilling to approve her legislation to create a national recreation area to address problems in the San Gabriel Mountains.
Earlier this year, Feinstein supported a request by Chu and Sen. Alex Padilla (D-Calif.) for President Biden to add 109,167 acres to San Gabriel Mountains National Monument.
The move would increase the monument by roughly a third and extend its boundaries to the back door of San Fernando Valley neighborhoods including Sylmar, Santa Clarita and Pacoima. It would also give the U.S. Forest Service greater ability to protect natural resources and manage crowds in areas left out of the 2014 monument designation by then-President Obama.
"California has lost a true champion for our state," Chu said.
Presidents dating back to Theodore Roosevelt have invoked the Antiquities Act to sidestep Congress to protect areas of historic or scientific interest.
Such action, however, is nearly always controversial, with critics saying the designations unreasonably limit logging, grazing, mining and other activities across wide swaths of the West.
In California, the development of solar-power facilities in the desert had been a top priority of the Obama administration as it sought to ease the nation's dependence on fossil fuels and curb global warming.
Companies were racing to finalize their permits, which would qualify them to obtain some of the $15 billion in federal stimulus funds designated for renewable energy projects. At stake was the creation of 48,000 jobs and enough new energy to power almost 1.8 million homes, officials said at the time.
Despite fierce political and economic headwinds, Obama in 2016 designated the three new national monuments Feinstein had requested: Mojave Trails, Sand to Snow, and Castle Mountains.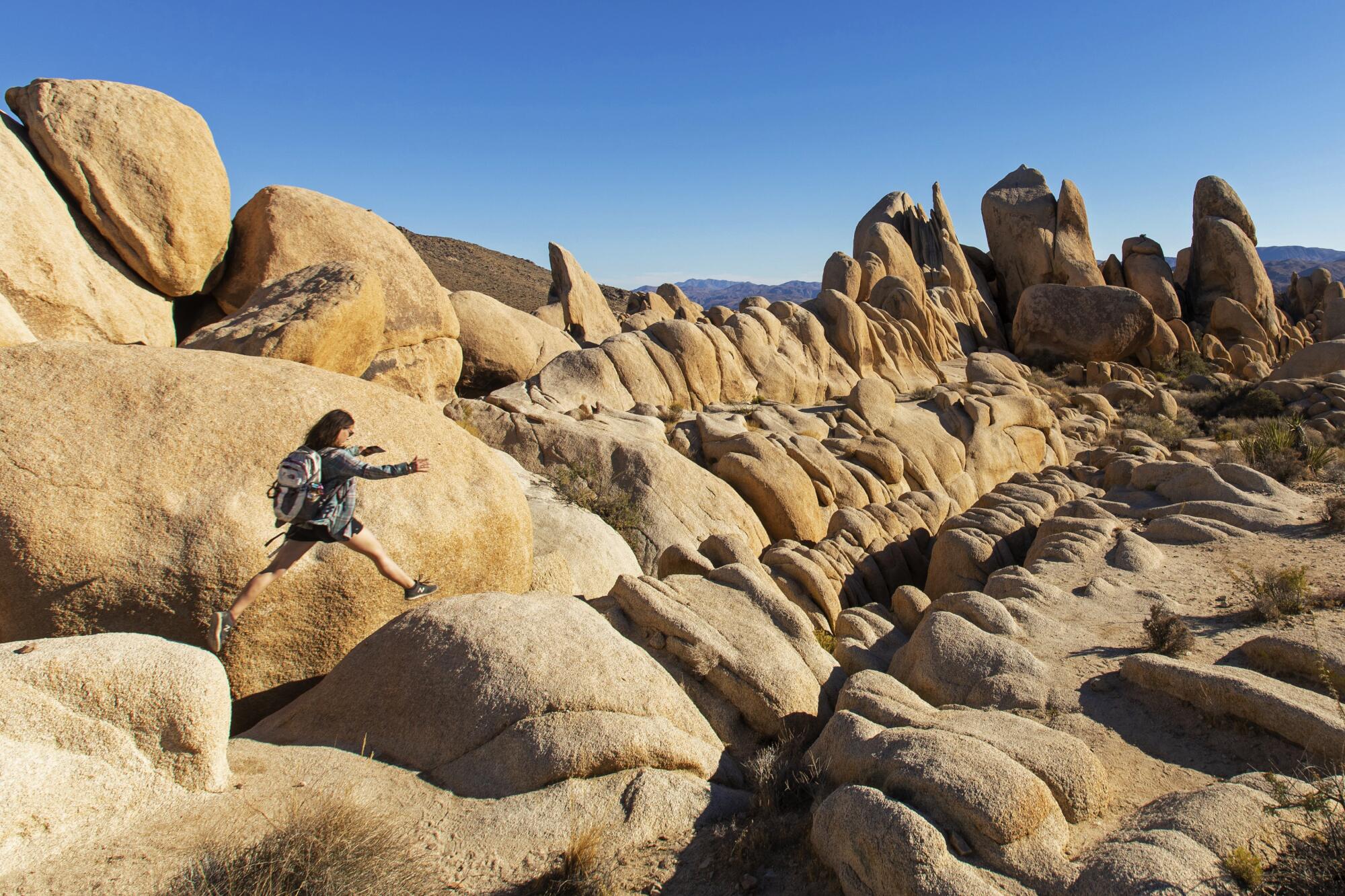 Much of the land had been purchased more than a decade earlier by private citizens and Myers' Wildlands Conservancy, then donated to the U.S. Bureau of Land Management in anticipation of its eventually receiving the protection of national monument status.
A post-designation ceremony held in the Oval Office was "one of my proudest moments in conservation," Myers said. "They had us pose for a photograph — Sen. Feinstein was on Obama's left, and I was on his right."
"President Obama pulled us closer to him for the photo," he added, "then smiled and said, 'We're all friends here, right?' "