Opinion: Can't convince your MAGA uncle he's wrong? This Thanksgiving, let Trump's "best people" do the arguing
Last Thanksgiving, Donald Trump had just announced he was seeking reelection, yet his political stock was low. He was blamed for Republicans' unexpectedly bad showing in the 2022 midterm elections. "Toxic Trump in MAGA Meltdown," the Drudge Report headlined, while the front page of the Murdochs' New York Post declared newly reelected Gov. Ron DeSantis of Florida "DeFuture."
A year later, the Thanksgiving tables have turned.
Opinion Columnist
Jackie Calmes
Jackie Calmes brings a critical eye to the national political scene. She has decades of experience covering the White House and Congress.
Across America, Democrats and Never Trumpers have heartburn and the MAGAts are toasting: Polls have the disgraced former president romping over DeSantis and every other Republican who's deigned to challenge him, and perhaps on his way to beating President Biden. And that despite 12 intervening months in which Trump racked up four indictments for trying to overturn his 2020 defeat and filching top-secret documents, 91 criminal charges and two trials that ended with findings of liability for sexual abuse and financial fraud.
Yet both the legal and substantive arguments against Trump 2.0 have grown stale; the true believers won't swallow any of it. What more can anti-Trumpers say to counter the MAGA devotees at their holiday feasts?
My advice: Let others do the talking — the ones who saw him up close in the White House.
No president in U.S. history has been so damned by so many who were part of the inner circle. Here's a far-from-exhaustive cheat sheet of condemnations from Trump's highest-ranking hires — "only the best people," remember.
Mike Pence, vice president: On Jan. 6, 2021, "President Trump also demanded I choose between him and our Constitution. … Anyone who puts themselves over the Constitution should never be president of the United States."
William Barr, second attorney general: "A very petty individual who will always put his interests ahead of the country's." He "shouldn't be anywhere near the Oval Office."
John F. Kelly, White House chief of staff, Homeland Security secretary and retired Marine general: "A person that thinks those who defend their country in uniform, or are shot down or seriously wounded in combat, or spend years being tortured as POWs are all 'suckers' because 'there is nothing in it for them.' A person that did not want to be seen in the presence of military amputees because 'it doesn't look good for me.' … A person that has nothing but contempt for our democratic institutions, our Constitution, and the rule of law. … God help us."
James N. Mattis, first Defense secretary, retired Marine general: "The first president in my lifetime who does not try to unite the American people. … Instead, he tries to divide us." He would order the military to "violate the constitutional rights of their fellow citizens. "
Mark Esper, second Defense secretary: "He's unfit for office. … His actions are all about him and not about the country. And then, of course, I believe he has integrity and character issues as well."
Rex Tillerson, first secretary of State: "A moron." "The president would say, 'Well, here's what I want to do, and here's how I want to do it,' and I would have to say to him, 'Well, Mr. President, … you can't do it that way. It violates the law. It violates treaty.' He got really frustrated when we would have those conversations."
Gary Cohn, first director of the White House National Economic Council: "It's not what we did for the country. It's what we saved him from doing."
H.R. McMaster, second national security advisor, retired Army lieutenant general: "A dope."
John Bolton, third national security advisor: "I've been in those rooms with him when he's met with those [foreign] leaders. I believe they think he is a laughing fool."
Richard Spencer, secretary of the Navy: Trump "has very little understanding of what it means to be in the military, to fight ethically or to be governed by a uniform set of rules and practices."
Thomas P. Bossert, White House homeland security and counter-terrorism advisor: Trump "undermined American democracy baselessly for months. As a result, he's culpable for this [Jan. 6] siege, and an utter disgrace."
Alyssa Farah Griffin, White House communications director: "We're all saying the same thing: We worked with him, we know him and we're telling you, America — this man is unfit to be president. And a second term would be more dangerous than the first."
Sadly, Griffin knows something about how hard it would be to persuade the Trumpers at your table, about how cleanly the former president has sliced through families with his hateful politics. Her father boycotted her wedding because of her criticism of her former boss.
"We just have to keep trying to break through," she has said, but do so respectfully. We must "have these challenging conversations."
If your Thanksgiving is likely to serve up politics along with the turkey, keep this cheat sheet handy. When Uncle MAGA gets going, let him have it.
Respectfully.

Supreme Court weighs limits on Congress' power to tax corporate wealth
WASHINGTON — 
The Supreme Court on Tuesday heard a conservative challenge to Congress' broad power to tax corporate wealth — a case that could shield wealthy Americans who invest their money overseas.
During two hours of argument, most of the justices said they wanted to resolve the tax dispute narrowly without making major changes in the law. But they also revealed a deep disagreement over the federal government's taxing power.
The 16th Amendment in 1913 said Congress had the power to "collect taxes on incomes, from whatever source derived." That Progressive-era amendment was adopted to reverse a conservative Supreme Court ruling from 1890 that had struck down income taxes.
Undeterred, the court's conservative majority in 1920 sharply limited the government's taxing authority by ruling that wealth held in stocks could not be taxed as income if the taxpayer had not "realized or received any income" from their stock holdings.
That century-old dispute was at the center of Tuesday's argument. Should federal income taxes be limited to "realized" gains, such as stock dividends and capital gains? Or can Congress continue to assess taxes on major investors in partnerships and corporations, even if they did not receive an annual share of the profits?
Washington lawyer Andrew Grossman urged the conservative majority to rule broadly that "unrealized gains are not income" and may not be taxed. "This is an essential check on Congress' power to tax property," he said.
He was representing Charles and Kathleen Moore, a Washington state couple who in 2005 invested $40,000 in a company in India that makes farm equipment. The company made healthy profits, but they did not receive dividends.
When the Republican-controlled Congress passed tax cuts in 2017, it included a one-time "mandatory repatriation tax" for American investors in foreign corporations because they would benefit from other changes in the law. This provision was due to bring in $330 billion.
The Moores paid their $14,729 tax bill and then sued. Their case, Moore vs. United States, put a spotlight on the question of whether the Supreme Court would prohibit new "wealth taxes" that have been proposed by Sen. Elizabeth Warren (D-Mass.) and other progressives.
U.S. Solicitor Gen. Elizabeth B. Prelogar strongly defended Congress' taxing power on Tuesday and said investors have long been required to pay taxes on their shares of corporate wealth, even if they received no dividends. She said the 1920 decision limiting taxes on "unrealized" income has not been followed in later rulings, and the court should not return to it now.
She said it "would cause a sea change" in the tax code and "cost several trillion dollars in lost tax revenue" if the court were to strike down the taxes on undistributed business earnings.
Justice Ketanji Brown Jackson pointed out the 16th Amendment does not include such a strict limit based on the idea of "realization." It says taxes may be imposed on incomes "from whatever source derived."
At a key moment in the argument, Justice Brett M. Kavanaugh suggested the tax paid by the Moores could be upheld on the grounds that they were major shareholders in a company that had annual profits.
"There was realized income here, and it can be attributed to the shareholders," he said. "We have long held Congress may attribute the income of the corporation to the shareholders."
Afterward, several justices said the court could rule narrowly by following Kavanaugh's proposal.
Biden expected to raise more than $15 million in star-studded fundraising blitz: Sources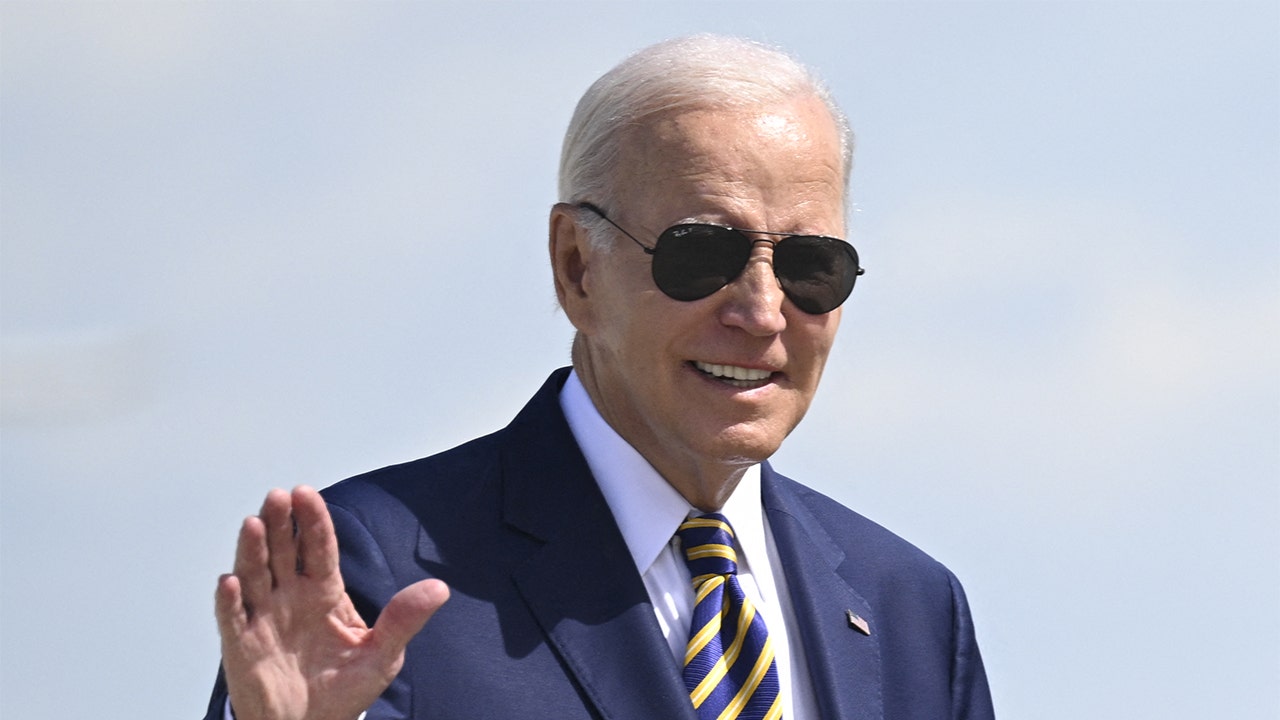 EXCLUSIVE: President Biden's re-election campaign is expected to raise more than $15 million this week as he travels across the nation for multiple high-profile and star-studded fundraising events, Fox News Digital has learned.
Two sources close to the campaign and familiar with the president's fundraising efforts told Fox News Digital that the more $15 million will also include small-dollar donations.
BIDEN TO CRISSCROSS COUNTRY FOR CAMPAIGN FUNDRAISERS WITH STEVEN SPIELBERG, JAMES TAYLOR
The president attended a fundraising event in Boston, Mass. on Tuesday, which featured a concert by singer-songwriter James Taylor. Front-row tickets sold for $7,500 per seat.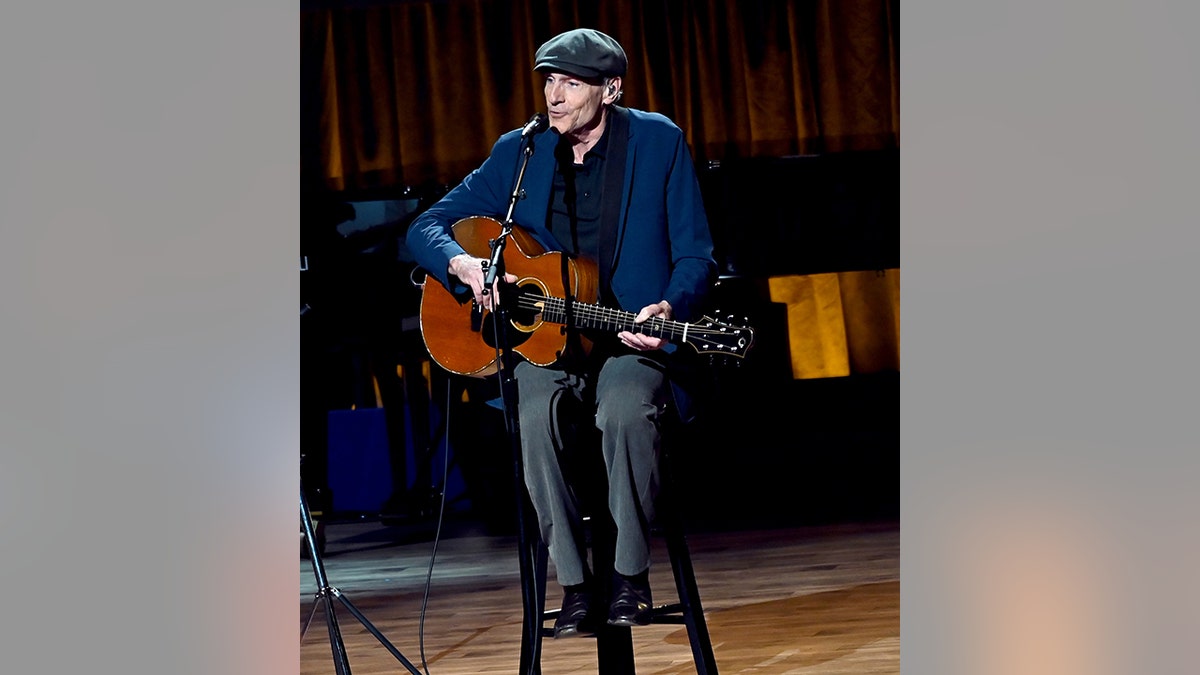 The president is expected to attend fundraising events in Washington D.C. on Thursday near the White House.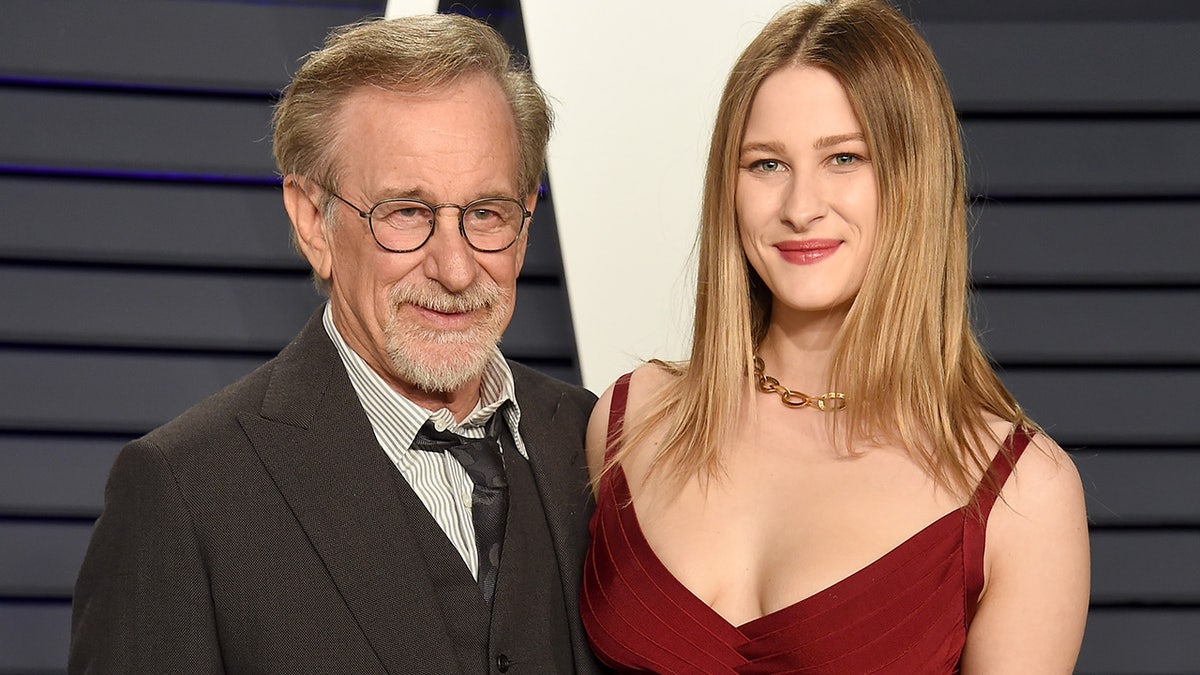 And on Friday, the president will travel to Los Angeles for a Hollywood fundraiser hosted by Steven Spielberg, Shona Rhimes, CEO of Paramount Pictures Jim Gianopulos, actor and filmmaker Rob Reiner, and others.
The Los Angeles event will be at the home of interior designer Michael Smith and his partner James Costos, who had served as former President Obama's ambassador to Spain.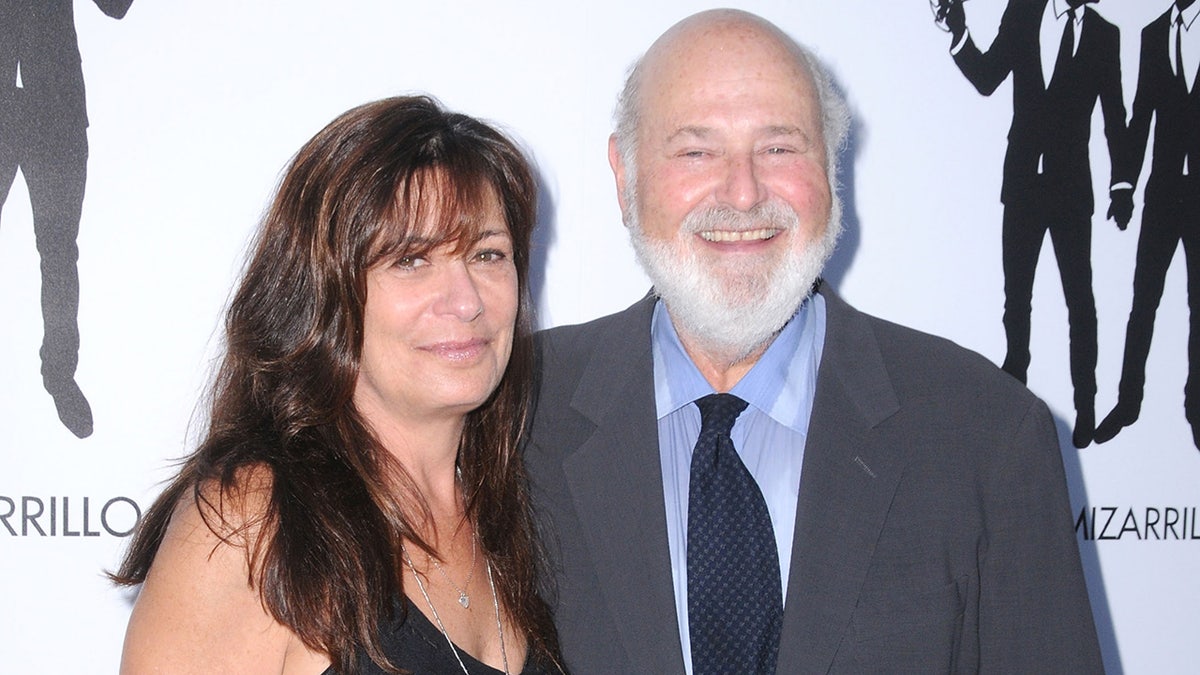 Top tickets for that event are said to be $930,000 each. 
BIDEN'S SUPPORT FROM GEN Z ERODES AS AGE BECOMES CRITICAL ISSUE: 'HE'S OUT OF TOUCH WITH BASICALLY EVERYBODY'
Lenny Kravitz is expected to perform at the event.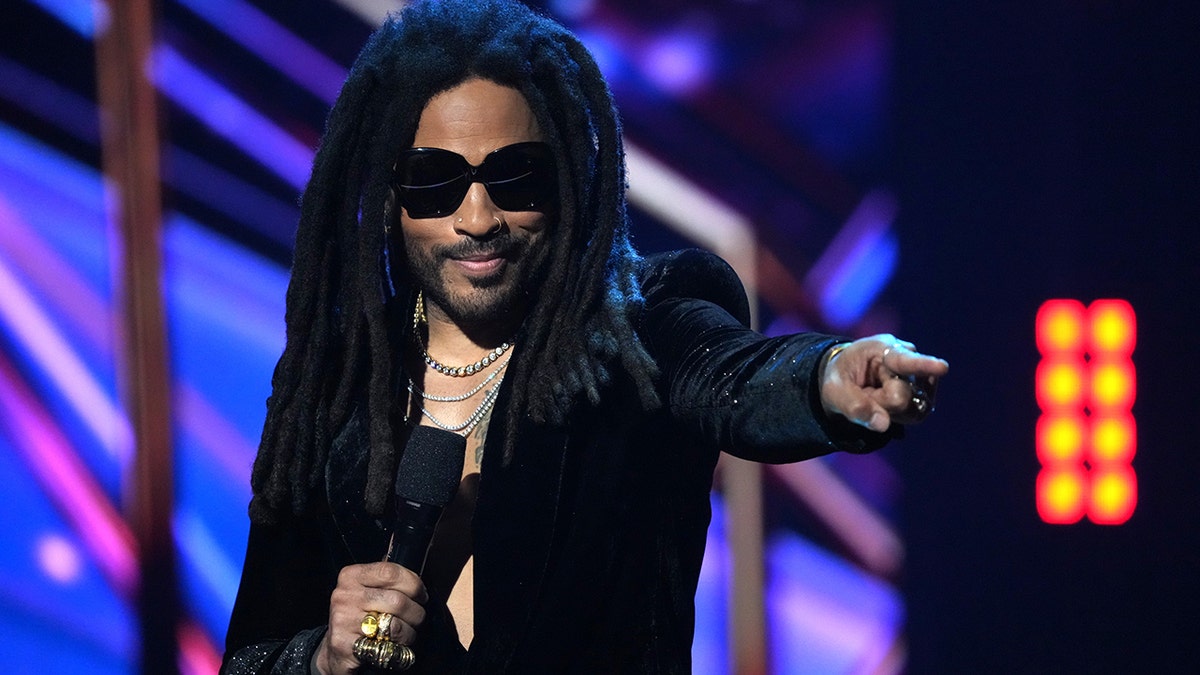 Barbara Streisand and a slew of other celebrities are expected to attend. Former House Speaker Nancy Pelosi is also expected to attend the event.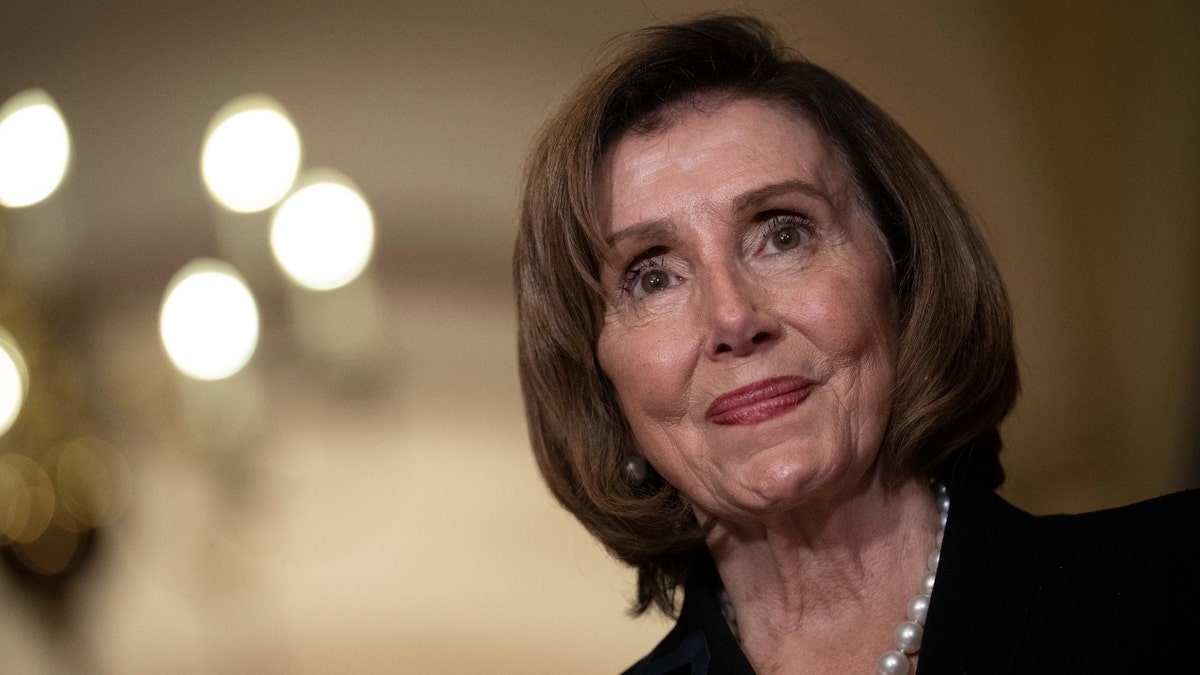 The expected fundraising haul comes after the campaign's strongest grassroots fundraising month since the president announced his re-election campaign, a Biden campaign official told Fox News Digital.
Campaign officials told Fox News Digital that in the third quarter, 97% of all donations were under $200 and the average grassroots contribution was $40.
The campaign announced in October that it raised more than $71 million in the third quarter of 2023. The campaign, as of October, also had nearly $91 million in cash on hand, with officials calling that figure "the highest total amassed by any Democratic candidate in history at this point in the cycle."
U.S. pulling visas from Jewish Israeli settlers who attack West Bank Palestinians
WASHINGTON — 
The Biden administration on Tuesday announced it was banning dozens of Jewish Israeli settlers from traveling to the U.S. because of their involvement in brutal attacks on Palestinians in the occupied West Bank aimed at driving people from their homes and taking away their land.
Extremist settlers suspected of violence who already have U.S. visas will find them to be canceled, and any applying now for a visa will be denied, U.S. officials said. The measure is punitive: Many settlers have family in the U.S. and highly value having a visa for travel there.
The settlers' attacks are unacceptable, Secretary of State Antony J. Blinken said in making the announcement Tuesday.
"We have underscored to the Israeli government the need to do more to hold accountable extremist settlers who have committed violent attacks against Palestinians in the West Bank," Blinken said in a statement.
U.S. officials said they were taking action because Israel has largely failed to arrest, prosecute or punish settlers who have burned Palestinian homes and olive groves, stolen their sheep and shot members of Palestinian families.
The politically powerful settler bloc is part of Prime Minister Benjamin Netanyahu's right-wing government.
The Palestinian Authority, which nominally governs the West Bank, says 260 Palestinians have been killed there since Oct. 7 in various attacks.
A number of West Bank Palestinians who have engaged in violence against Israelis will also be subject to the visa ban, U.S. officials said. The number is smaller because Israel usually arrests Palestinian offenders while ignoring the Jewish settlers guilty of similar crimes, U.S. officials said.
Palestinians regard the West Bank as part of a future independent state. But settlers also lay claim to the land and have constructed communities across the West Bank, chopping it up into a noncontiguous pieces that would make a cohesive Palestinian state next to impossible. The settlements are considered illegal under international law.
In Israel, initial reaction to the visa ban was angry. Benny Gantz, a former opposition politician and now member of the war cabinet, said at a news conference that the majority of settlers in the West Bank were "law-abiding people" and that the violence was only the work of a group of extremists.
Even before the Oct. 7 attacks in southern Israel by the Hamas militant group, which touched off the now 2-month-old war in the Gaza Strip, Palestinians in the occupied West Bank were being terrorized by settlers.
At the same time, the Israeli army was mounting numerous raids in the West Bank, killing dozens of Palestinians, some civilians and others whom Israel claimed to be militants from various groups, such as the Palestinian Islamic Jihad.
It was the deadliest period for Palestinians since the second intifada, or uprising, which began in 2000.
Israeli and Palestinian human rights groups say the most insidious West Bank violence comes from the settlers, who act as vigilante mobs with impunity, often under the protection of Israeli soldiers.
U.S. officials have referred to the settlers' actions in the West Bank as Jewish terrorism. They said they are confident they have enough evidence to choose which settlers to ban, even though they have not faced an Israeli court. Stability in the West Bank is essential, the officials said, to prevent the current war from spreading beyond Gaza.
U.S. authorities will begin issuing the bans Tuesday, and "more will be coming in the coming days," State Department spokesman Matthew Miller said. "We expect ultimately this action will impact dozens of individuals and potentially their family members."
Blinken and others have repeatedly urged the Netanyahu government to crack down on rampaging settlers, to no avail. Last week in Israel, Blinken told Netanyahu that the U.S. would take the visa restriction actions regardless of what the Israeli government does in response.
What impact the move will have remains to be seen. Israeli civilian and military authorities have appeared largely impervious to U.S. entreaties to minimize civilian casualties in the war and to allow the entry into Gaza of food, medicine, water and fuel.
Blinken, Defense Secretary Lloyd J. Austin and Vice President Kamala Harris in recent days have repeatedly lamented the number of Palestinian deaths in Gaza and told Israel that its offensive launched this week in the southern half of the Gaza Strip must not replicate the devastation of the barrage on the northern half.
But the death toll in southern Gaza, especially around the city of Khan Younis, is already similar to that of the first days of the northern offensive. Israel ordered Gazans to flee to the south for safety and is now attacking the south, to where more than a million people have been displaced.
Under U.S. pressure, Israel agreed to set up "de-confliction" zones, or safe areas, in which Palestinians can shelter, but the United Nations and other aid groups say those areas are vastly overcrowded, suffering without sufficient food or water, and are not necessarily safe.
Israel is also notifying Gazans of neighborhoods that will be bombed so that they might flee. But the notifications usually require receivers to have access to electricity or an internet connection to be effective, and few Gazans have either, U.N. officials say.
Miller said that it was too soon to evaluate the civilian death toll in the south, but that "Israel is not doing enough" to ease the humanitarian siege.
New focus, meanwhile, is being given to reports of rape and sexual violence committed by Hamas against Israeli women and girls. Hamas has said it did not use rape as a weapon of war, but testimony from witnesses is being gathered by the U.N. and Israel that describe numerous cases of sexual torture.
"Over the past few weeks, survivors and witnesses of the attacks have shared the horrific accounts of unimaginable cruelty," President Biden said Tuesday. "Reports of women raped — repeatedly raped — and their bodies being mutilated while still alive — of women corpses being desecrated, Hamas terrorists inflicting as much pain and suffering on women and girls as possible and then murdering them. It is appalling."
Biden said Hamas' refusal to release a last batch of female hostages, ages 20 to 39 and mostly civilian, caused Friday's collapse of a fragile truce that had seen freedom for about 100 hostages and a surge in humanitarian aid for Gaza. Fighting immediately resumed.
In addition to hostage-taking, the Hamas attacks on Oct. 7 killed 1,200 Israelis and foreign nationals, mostly civilians, Israel said, and Israeli bombardment of the densely populated Gaza enclave has killed at least 16,000 people, according to the Hamas-controlled Gaza Health Ministry.