How Dianne Feinstein helped preserve the California desert
Federal offices were flooded with applications to place solar mirrors across the arid flatlands of southeastern California, but Sen. Dianne Feinstein was not going to let that stop her from protecting the heart of the Mojave Desert from development.
Some of those projects were headed toward fruition when Feinstein in 2009 announced plans to introduce bills to establish national monuments on roughly 1 million acres of public lands that are home to bighorn sheep, desert tortoises, extinct volcanoes, sand dunes and ancient petroglyphs.
Aggressive and impactful reporting on climate change, the environment, health and science.
Her campaign to create the monuments amid the unfolding desert land rush turned out to be a lengthy one, held up for years by conflicts among environmentalists, off-roaders, hunters and renewable energy interests.
Ultimately, she prevailed. President Obama in 2016 designated three new national monuments in the California desert, expanding protection to 1.8 million acres of Mojave Desert landscape.
"Sen. Feinstein had a passion for the Mojave Desert — and everything in it," said David Myers, president of the Wildlands Conservancy and a longtime friend of Feinstein, who died on Friday. "It stirred her soul: the wildlife, the sand dunes, the wind, the people who worked the land — the old California romance with backcountry roads of adventure and enchantment."
"I visited the Mojave several times with Sen. Feinstein and her husband," he recalled. "She was comfortable there. Wore no makeup. Absorbed the wonders of it all.
"She was a defender of the California desert like no other."
Obama's designation of the monuments was requested by Feinstein, who for a decade had sought to protect land that wasn't included in the 1994 California Desert Protection Act. That measure, which she authored, covered nearly 7.8 million acres, elevated Death Valley and Joshua Tree to national park status, and created Mojave National Preserve.
Feinstein had initially asked Obama in 2014 to use his authority to create the protected zones, without approval of Congress, to break a logjam of interests that had stalled her previous bills.
Her effort came on the heels of Obama's designation earlier that year of much of Angeles National Forest as a national monument. Rep. Judy Chu (D-Monterey Park) had urged Obama to act after Congress appeared unwilling to approve her legislation to create a national recreation area to address problems in the San Gabriel Mountains.
Earlier this year, Feinstein supported a request by Chu and Sen. Alex Padilla (D-Calif.) for President Biden to add 109,167 acres to San Gabriel Mountains National Monument.
The move would increase the monument by roughly a third and extend its boundaries to the back door of San Fernando Valley neighborhoods including Sylmar, Santa Clarita and Pacoima. It would also give the U.S. Forest Service greater ability to protect natural resources and manage crowds in areas left out of the 2014 monument designation by then-President Obama.
"California has lost a true champion for our state," Chu said.
Presidents dating back to Theodore Roosevelt have invoked the Antiquities Act to sidestep Congress to protect areas of historic or scientific interest.
Such action, however, is nearly always controversial, with critics saying the designations unreasonably limit logging, grazing, mining and other activities across wide swaths of the West.
In California, the development of solar-power facilities in the desert had been a top priority of the Obama administration as it sought to ease the nation's dependence on fossil fuels and curb global warming.
Companies were racing to finalize their permits, which would qualify them to obtain some of the $15 billion in federal stimulus funds designated for renewable energy projects. At stake was the creation of 48,000 jobs and enough new energy to power almost 1.8 million homes, officials said at the time.
Despite fierce political and economic headwinds, Obama in 2016 designated the three new national monuments Feinstein had requested: Mojave Trails, Sand to Snow, and Castle Mountains.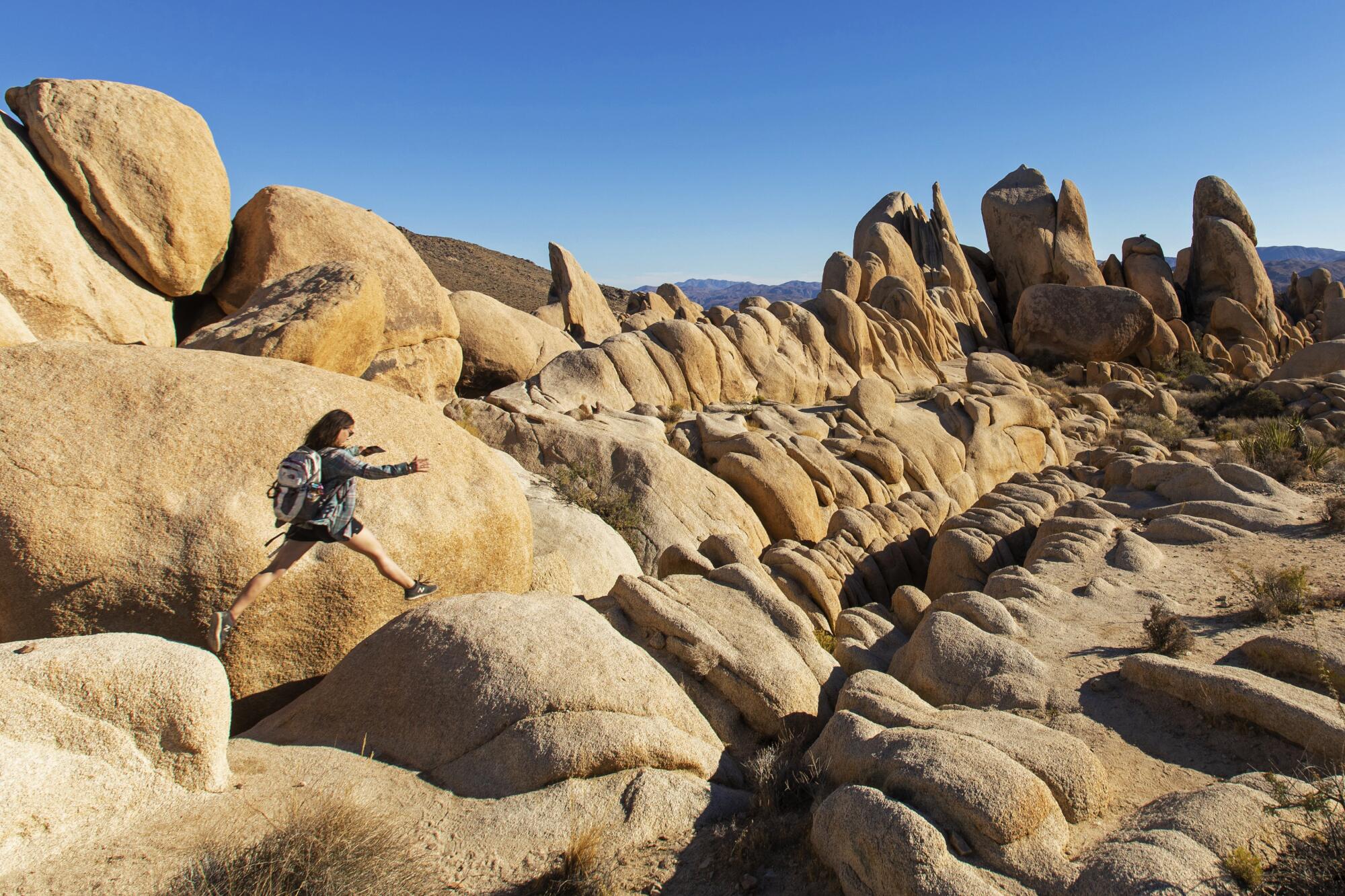 Much of the land had been purchased more than a decade earlier by private citizens and Myers' Wildlands Conservancy, then donated to the U.S. Bureau of Land Management in anticipation of its eventually receiving the protection of national monument status.
A post-designation ceremony held in the Oval Office was "one of my proudest moments in conservation," Myers said. "They had us pose for a photograph — Sen. Feinstein was on Obama's left, and I was on his right."
"President Obama pulled us closer to him for the photo," he added, "then smiled and said, 'We're all friends here, right?' "

Video: Schumer Condems Bigotry Against Jews in Senate Floor Speech
new video loaded: Schumer Condems Bigotry Against Jews in Senate Floor Speech
transcript
Schumer Condems Bigotry Against Jews in Senate Floor Speech
Senator Chuck Schumer, the majority leader and highest-ranking Jewish member of Congress, warned young people against "unknowingly aiding and abetting" antisemitism in the name of justice.
I feel compelled to speak because I'm the highest-ranking Jewish elected official in America. In fact, the highest-ranking Jewish elected official ever in American history. And I have noticed a significant disparity between how Jewish people regard the rise of antisemitism and how many of my non-Jewish friends regard it. Antisemites are taking advantage of the pro-Palestinian movement to espouse hatred and bigotry towards Jewish people. But rather than call out this dangerous behavior for what it is, we see so many of our friends and fellow citizens, particularly young people who yearn for justice, unknowingly aiding and abetting their cause. Not long ago, many of us marched together for Black and brown lives. We stood against anti-Asian hatred. We protested bigotry against the L.G.B.T.Q. community. We fought for reproductive justice out of the recognition that injustice against one oppressed group is injustice against all. But apparently, Mr. President, in the eyes of some, this principle does not extend to the Jewish people.
Recent episodes in Politics
Ramaswamy's New Hampshire-based political director joins Trump campaign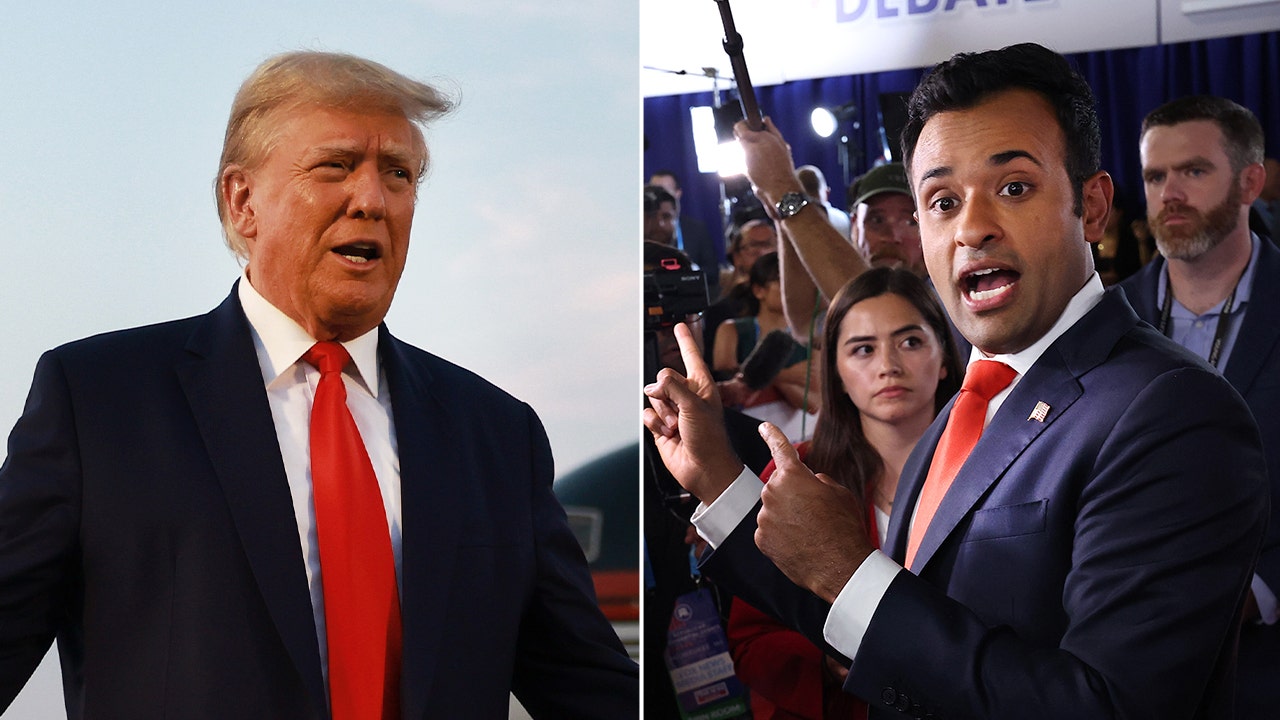 A campaign official for Republican presidential candidate Vivek Ramaswamy has joined Team Trump, Fox News Digital has confirmed. 
Brian Swensen, Ramaswamy's New Hampshire-based political director, has taken a new job with the Trump campaign and is a close ally to Trump senior adviser Susie Wiles. 
Ramaswamy spokesperson Tricia McLaughlin told Fox News Digital that Swensen's responsibilities, which have been "pretty much exclusive" to the campaign's New Hampshire operation, have been absorbed in recent months by senior adviser Mike Biundo, a longtime GOP strategist and veteran of the Trump 2016 campaign who joined the Ramaswamy campaign earlier this year. 
RAMASWAMY SWIPES 'GOP ESTABLISHMENT' IN IOWA FOR SUPPORING CO2 PIPELINES AS PART OF CLIMATE 'HOAX'
McLaughlin told Fox News Digital "We love Brian" and "wish him the best." She also rejected the notion that Swensen's exit indicates a "death knell" for the Ramaswamy campaign. 
"This is a positive move for all parties," McLaughlin said. 
RAMASWAMY LAUNCHES $1 MILLION AD BUY IN EARLY PRIMARY STATES BLASTING POLITICIANS 'LEADING US INTO WORLD WAR III'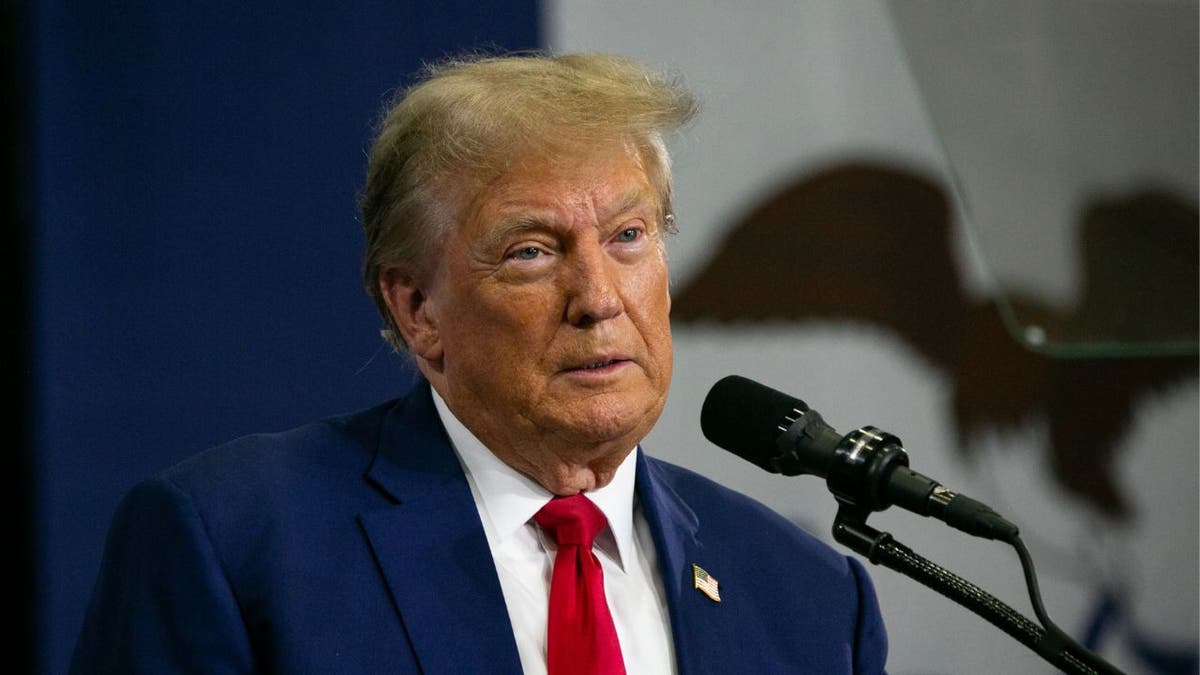 CLICK TO GET THE FOX NEWS APP
Former President Trump maintains a commanding lead in the GOP primary in both national and state polls. The latest Fox News national poll released earlier this month showed him with a whopping 62% while Ramaswamy came in at 7% — behind Florida Gov. Ron DeSantis' 14% and former U.N. Ambassador Nikki Haley's 11%. 
Fox News' Paul Steinhauser contributed to this report. 
Get the latest updates from the 2024 campaign trail, exclusive interviews and more at our Fox News Digital election hub.
Newsom versus DeSantis: How, when and where to watch the governors debate
Govs. Gavin Newsom and Ron DeSantis will take the stage in Georgia on Thursday evening for a one-of-a-kind debate pitting California against Florida.
The televised event will highlight the different styles of governance of the two coastal states, which are politically distinctive. Democrats' leadership of California will be contrasted with increasingly conservative Florida, where Republicans control state government.
Fox News Channel is hosting the event, which it's dubbed "DeSantis vs. Newsom: The Great Red vs. Blue State Debate." The program is set to begin at 6 p.m. Pacific. The debate will also be broadcast on Fox News Radio and livestreamed on FoxNews.com, but a cable subscription is required.
Sean Hannity will moderate the debate at a studio in Alpharetta, Ga., without a live audience. He is expected to prompt the governors on issues including the economy, the border, immigration, crime and inflation for a 90-minute discussion. After the debate, Hannity will host a 30-minute reactions roundtable with panelists.
The long-awaited debate comes more than a year after Newsom challenged the Florida governor in a tweet, saying, "Hey [DeSantis], clearly you're struggling, distracted, and busy playing politics with people's lives. Since you have only one overriding need — attention — let's take this up & debate. I'll bring my hair gel. You bring your hairspray. Name the time before Election Day."
It is extraordinarily unusual for governors from different states to debate each other. But both DeSantis and Newsom are ambitious politicians who hunger for publicity.
DeSantis is trailing former President Trump in polling for the Republican presidential primary, and desperately needs a boost to his campaign. Newsom is not running for president next year but will be termed out of the governor's office in 2027 and could toss his hat in the 2028 presidential race.
Both governors have gained national attention for their handling of the COVID-19 pandemic, issues of race and their infamous lobbing of insults against each other. Newsom ran election ads last year in Florida, urging Floridians to "join us in California, where we still believe in freedom." On a California campaign stop a couple months ago, DeSantis didn't miss the opportunity to tie Newsom to the Biden administration: "What California is doing now is likely what a second Biden term would do, or God forbid Kamala Harris, or God forbid Newsom himself, who knows, right?"
Newsom has been a loyal surrogate for the Biden campaign, touting the president's accomplishments in appearances around the country and helping Biden raise money from wealthy California donors.