Higher wages are coming for California's fast-food workers. Here's what to know about the new law
Gov. Gavin Newsom on Thursday signed into law a sweeping deal his office helped forge between fast-food companies and unions that will give workers in the industry a pay increase next year.
The legislation represent a rare peace agreement, hammered out in negotiations over the summer, that allows businesses and unions to avoid a costly statewide ballot measure fight over wages.
"I can assure you this wasn't easy," said Newsom, who signed Assembly Bill 1228 surrounded by ecstatic union workers in Los Angeles. "That was a tectonic plate that had to be moved."
Beyond the complex politics involved, the deal provides a series of benefits to workers, and some key concessions to employers, that will kick in next year.
Here's what you need to know about the agreement:
What will the new law do for workers?
The law Newsom signed Thursday has several perks for workers, including:
A pay increase to $20 per hour on April 1, which applies to California workers employed by any fast-food chain that has more than 60 locations across the country. California's minimum wage is currently $15.50 for all workers. Statewide, the increase is estimated to affect more than 500,000 workers.
The possibility of annual wage increases, beginning Jan. 1, 2025, of either 3.5% or an amount based on average changes to the consumer price index each year, whichever is lower. A council of representatives of workers and employers will work with state agencies to determine if future increases should be given and if the bumps would apply to fast-food workers statewide or in specific regions.
In addition to wages, the council can also work with state agencies to recommend minimum standards for employee hours and other working conditions.
As part of the larger agreement, the Service Employees International Union California avoids a ballot measure fight that would have cost millions of dollars and can instead redirect union workers to knock on doors and make calls in support of other labor priorities in 2024.
How is this different than the prior fast-food law that was signed last year?
Labor unions successfully pushed Assembly Bill 257, also known as the Fast Food Accountability and Standards Recovery Act, through the state Legislature last year.
The initial fast-food law, which Newsom signed last September, created a statewide 10-member fast-food council and regional councils composed of labor and employer representatives tasked with setting minimum wage, employee hours and working condition standards in California.
Under the law, the council could have increased the minimum wage up to $22 an hour in 2024 for employees of chains with more than 100 restaurants.
Fast-food companies quickly launched a successful campaign to qualify a referendum on the ballot to reverse AB 257, which paused the law from taking effect until a statewide vote in November 2024.
Under the new agreement reached between fast food companies and labor, the referendum will be removed from the ballot and the new law, AB 1228, will override AB 257 from last year.
What did fast-food companies get out of the deal?
Under the final five-year peace agreement that expires in 2029, fast-food companies won some concessions and staved off several potential burdens that unions created as incentives to convince businesses to come to the table and negotiate. Those include:
Unions agreed to pause efforts to pass a law to make fast-food franchisors legally liable for labor violations committed by franchisees, which could have increased legal costs and fines for corporations.
Localities will not be able to force fast-food companies to increase wages regionally for workers beyond bumps approved by the state.
Labor had convinced state lawmakers and the governor to revive the defunct Industrial Welfare Commission under the state budget earlier this year. The commission would have had more authority to raise wages without limits and to enact workplace conditions for fast-food and other California industries. The commission served as an insurance policy for unions if the fast-food industry's referendum on AB 257 succeeded and the original fast-food council was nullified. Lawmakers agreed to defund the IWC as part of the deal.
Fast-food companies also save millions of dollars by calling off the referendum battle over AB 257.
Who will sit on the new council?
The new Fast Food Council, which is similar to the original council created under AB 257, will consist of nine voting members:
Two representatives of the fast-food restaurant industry
Two franchisees or restaurant owners
Two restaurant employees
Two advocates for fast-food restaurant employees.
One member of the public who is not affiliated with either side and will serve as chair.
The council will also have two non-voting members from the Department of Industrial Relations and the Governor's Office of Business and Economic Development.

Video: Schumer Condems Bigotry Against Jews in Senate Floor Speech
new video loaded: Schumer Condems Bigotry Against Jews in Senate Floor Speech
transcript
Schumer Condems Bigotry Against Jews in Senate Floor Speech
Senator Chuck Schumer, the majority leader and highest-ranking Jewish member of Congress, warned young people against "unknowingly aiding and abetting" antisemitism in the name of justice.
I feel compelled to speak because I'm the highest-ranking Jewish elected official in America. In fact, the highest-ranking Jewish elected official ever in American history. And I have noticed a significant disparity between how Jewish people regard the rise of antisemitism and how many of my non-Jewish friends regard it. Antisemites are taking advantage of the pro-Palestinian movement to espouse hatred and bigotry towards Jewish people. But rather than call out this dangerous behavior for what it is, we see so many of our friends and fellow citizens, particularly young people who yearn for justice, unknowingly aiding and abetting their cause. Not long ago, many of us marched together for Black and brown lives. We stood against anti-Asian hatred. We protested bigotry against the L.G.B.T.Q. community. We fought for reproductive justice out of the recognition that injustice against one oppressed group is injustice against all. But apparently, Mr. President, in the eyes of some, this principle does not extend to the Jewish people.
Recent episodes in Politics
Ramaswamy's New Hampshire-based political director joins Trump campaign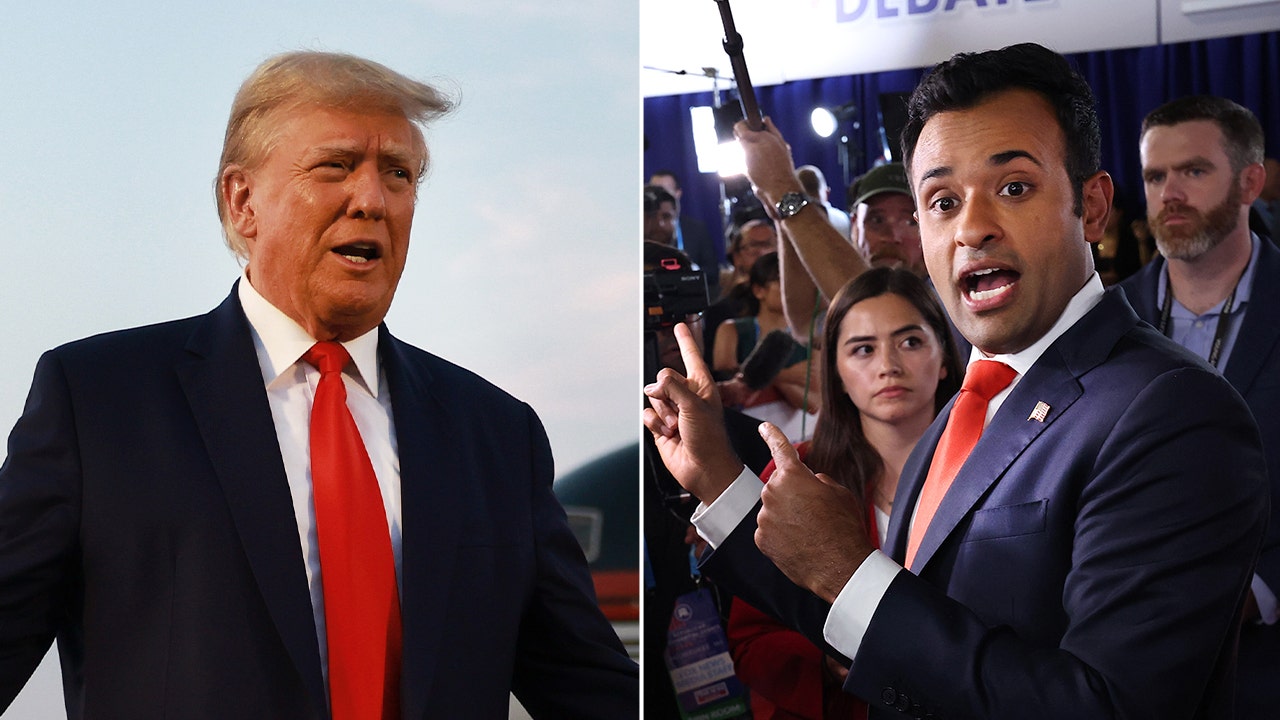 A campaign official for Republican presidential candidate Vivek Ramaswamy has joined Team Trump, Fox News Digital has confirmed. 
Brian Swensen, Ramaswamy's New Hampshire-based political director, has taken a new job with the Trump campaign and is a close ally to Trump senior adviser Susie Wiles. 
Ramaswamy spokesperson Tricia McLaughlin told Fox News Digital that Swensen's responsibilities, which have been "pretty much exclusive" to the campaign's New Hampshire operation, have been absorbed in recent months by senior adviser Mike Biundo, a longtime GOP strategist and veteran of the Trump 2016 campaign who joined the Ramaswamy campaign earlier this year. 
RAMASWAMY SWIPES 'GOP ESTABLISHMENT' IN IOWA FOR SUPPORING CO2 PIPELINES AS PART OF CLIMATE 'HOAX'
McLaughlin told Fox News Digital "We love Brian" and "wish him the best." She also rejected the notion that Swensen's exit indicates a "death knell" for the Ramaswamy campaign. 
"This is a positive move for all parties," McLaughlin said. 
RAMASWAMY LAUNCHES $1 MILLION AD BUY IN EARLY PRIMARY STATES BLASTING POLITICIANS 'LEADING US INTO WORLD WAR III'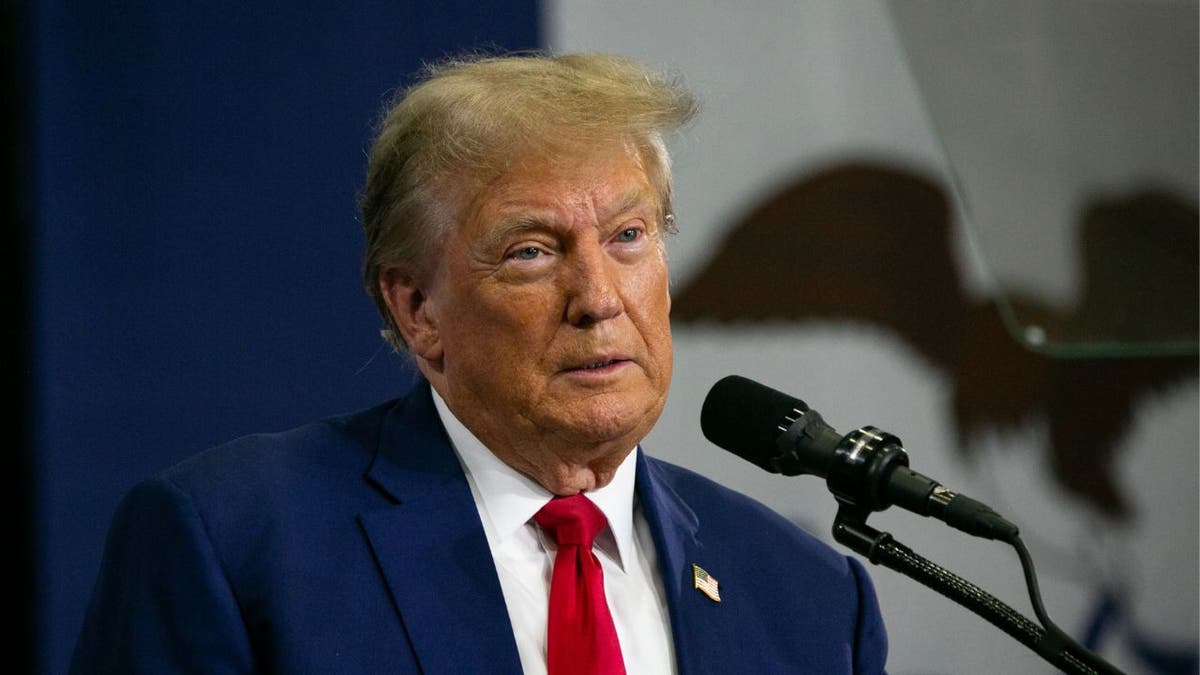 CLICK TO GET THE FOX NEWS APP
Former President Trump maintains a commanding lead in the GOP primary in both national and state polls. The latest Fox News national poll released earlier this month showed him with a whopping 62% while Ramaswamy came in at 7% — behind Florida Gov. Ron DeSantis' 14% and former U.N. Ambassador Nikki Haley's 11%. 
Fox News' Paul Steinhauser contributed to this report. 
Get the latest updates from the 2024 campaign trail, exclusive interviews and more at our Fox News Digital election hub.
Newsom versus DeSantis: How, when and where to watch the governors debate
Govs. Gavin Newsom and Ron DeSantis will take the stage in Georgia on Thursday evening for a one-of-a-kind debate pitting California against Florida.
The televised event will highlight the different styles of governance of the two coastal states, which are politically distinctive. Democrats' leadership of California will be contrasted with increasingly conservative Florida, where Republicans control state government.
Fox News Channel is hosting the event, which it's dubbed "DeSantis vs. Newsom: The Great Red vs. Blue State Debate." The program is set to begin at 6 p.m. Pacific. The debate will also be broadcast on Fox News Radio and livestreamed on FoxNews.com, but a cable subscription is required.
Sean Hannity will moderate the debate at a studio in Alpharetta, Ga., without a live audience. He is expected to prompt the governors on issues including the economy, the border, immigration, crime and inflation for a 90-minute discussion. After the debate, Hannity will host a 30-minute reactions roundtable with panelists.
The long-awaited debate comes more than a year after Newsom challenged the Florida governor in a tweet, saying, "Hey [DeSantis], clearly you're struggling, distracted, and busy playing politics with people's lives. Since you have only one overriding need — attention — let's take this up & debate. I'll bring my hair gel. You bring your hairspray. Name the time before Election Day."
It is extraordinarily unusual for governors from different states to debate each other. But both DeSantis and Newsom are ambitious politicians who hunger for publicity.
DeSantis is trailing former President Trump in polling for the Republican presidential primary, and desperately needs a boost to his campaign. Newsom is not running for president next year but will be termed out of the governor's office in 2027 and could toss his hat in the 2028 presidential race.
Both governors have gained national attention for their handling of the COVID-19 pandemic, issues of race and their infamous lobbing of insults against each other. Newsom ran election ads last year in Florida, urging Floridians to "join us in California, where we still believe in freedom." On a California campaign stop a couple months ago, DeSantis didn't miss the opportunity to tie Newsom to the Biden administration: "What California is doing now is likely what a second Biden term would do, or God forbid Kamala Harris, or God forbid Newsom himself, who knows, right?"
Newsom has been a loyal surrogate for the Biden campaign, touting the president's accomplishments in appearances around the country and helping Biden raise money from wealthy California donors.