Georgia indictment: First Trump co-defendant pleads guilty in Fulton County court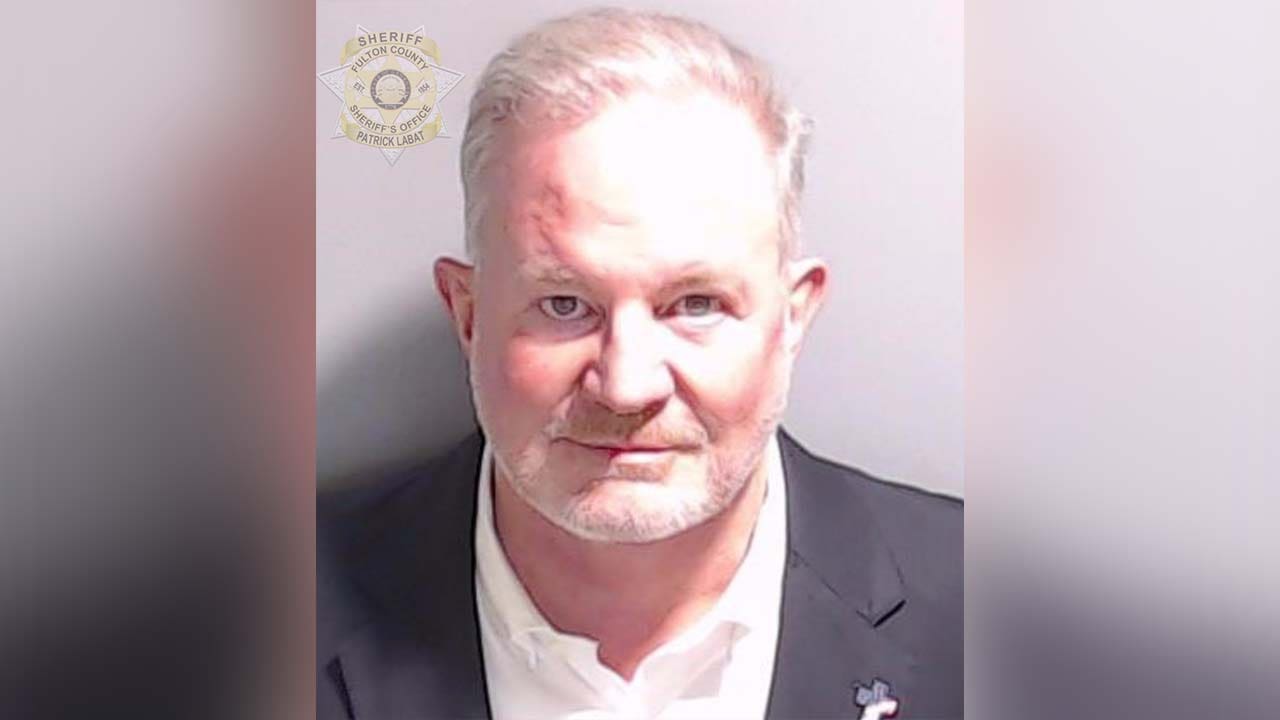 Scott Hall, an Atlanta bail bondsman who is one of former President Donald Trump's 18 co-defendants in the Georgia 2020 election interference case, pleaded guilty Friday.
He is the first defendant to take a plea deal. 
Hall, 59, pleaded guilty to misdemeanor charges of conspiracy to commit intentional interference with performing election duties. Prosecutors had accused him of trying to steal sensitive information from Coffee County, Georgia. He pled down from felony charges of racketeering and six conspiracy counts.
Under the agreement reached with prosecutors, Hall will receive five years probation and must testify in further proceedings. He was given a $5,000 fine, ordered to complete 200 hours of community service and is prohibited from administering elections again. 
GEORGIA INDICTMENT: FIRST TRUMP CO-DEFENDANT PLEADS 'NOT GUILTY'
Hall must also write a letter of apology to the citizens of the state of Georgia and is under a gag order prohibiting him from speaking to the press.
He is a minor figure in the grand plot that District Attorney Fani Willis alleges Trump orchestrated to overturn Democrat Joe Biden's victory and stay in power. Still, the plea deal is a win for Willis as she advances her racketeering case against Trump. 
Hall's attorney Jeff Weiner, who was in court with him Friday, said that under the deal, his client's record will be wiped clean after he completes probation. The agreement allows Hall to avoid the stress of "living under a serious felony indictment" without knowing when he might go to trial, the attorney said.
"The nightmare is over for my client," Weiner told Fox News Digital, adding that the plea agreement is an "excellent resolution" to Hall's case. 
TRUMP DEMANDS COURT IGNORE DOJ REQUEST FOR GAG ORDER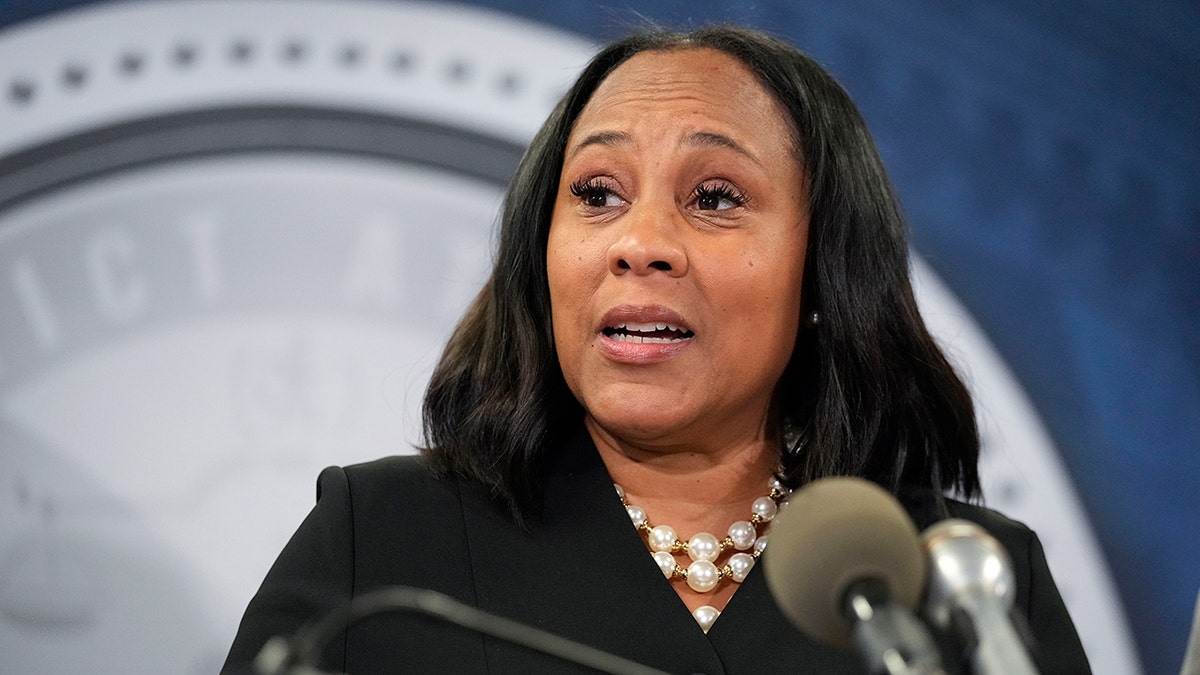 Weiner said that his client was a "concerned citizen" who, like millions of Americans, believed Trump's claims that the 2020 election was stolen and took it upon himself to investigate. Hall never worked for Trump either formally or informally and does not know much about the larger alleged conspiracy, the attorney said. 
Weiner does not know if Hall will be called to testify against Trump or any of the other defendants, but said his client is "not an informant, not a snitch." 
The 98-page Fulton County indictment describes Hall as an associate of longtime Trump adviser David Bossie.
Hall is accused of conspiring to unlawfully access voter data and ballot counting machines at the Coffee County Election office on January 7, 2021. Trump allies had sought access to voting systems to support their claims that voting systems had been tampered with to steal the election. 
Authorities say that Hall and co-defendants conspired to allow others to "unlawfully access secure voting equipment and voter data." This included ballot images, voting equipment software and personal vote information that was later made available to people in other states, according to the indictment.
SIDNEY POWELL AND KENNETH CHESEBRO TO BE TRIED SEPARATELY FROM TRUMP, 16 OTHER DEFENDANTS IN GEORGIA CASE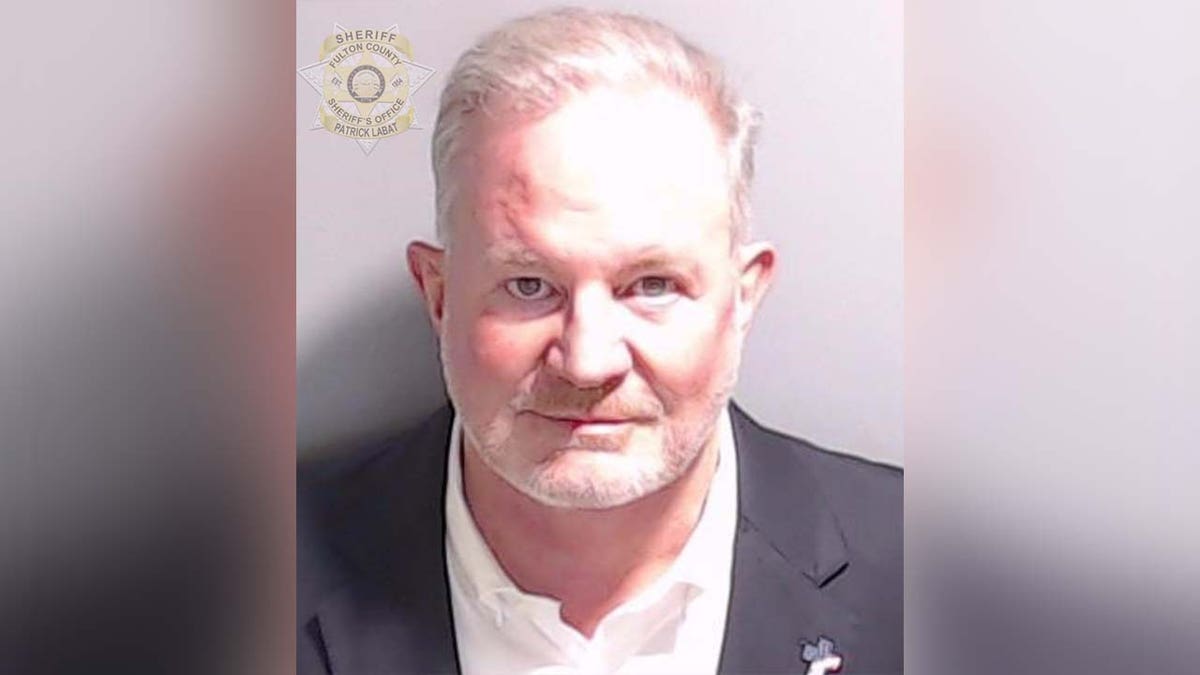 The District Attorney's office has not commented on the plea deal. 
Trump spokesman Steven Cheung did not immediately respond to a request for comment. 
At another hearing Friday, prosecutor Nathan Wade revealed that the district attorney's office planned to offer plea deals to lawyers Sidney Powell and Kenneth Chesebro. The pair are due to be tried in court on October 23, even though their lawyers have argued that they do not know each other and are not accused of participating in the same acts, the Associated Press reported.
Powell faces charges related to a breach of election equipment in rural Coffee County. She allegedly hired a computer forensics team that copied data and software from the election equipment without authorization.
Weiner said that Hall went to Coffee County as an observer, and that he encouraged the purported "voting machine experts" brought there by Powell to investigate the voting machines. He denied that Hall did anything illegal. 
Chesebro was indicted in connection to a plan to have 16 Georgia Republicans falsely declare themselves "duly elected and qualified" electors and name Trump the winner of the state's 2020 presidential election.  
Finally, on Friday, U.S. District Judge Steve Jones rejected requests by four other defendants, including former Justice Department official Jeffrey Clark, to move the charges against them from state court to federal court. 
Clark is charged with one count of racketeering and one count of criminal attempt to commit false statements.
Fox News' Timothy H.J. Nerozzi and The Associated Press contributed to this report.

Ramaswamy's New Hampshire-based political director joins Trump campaign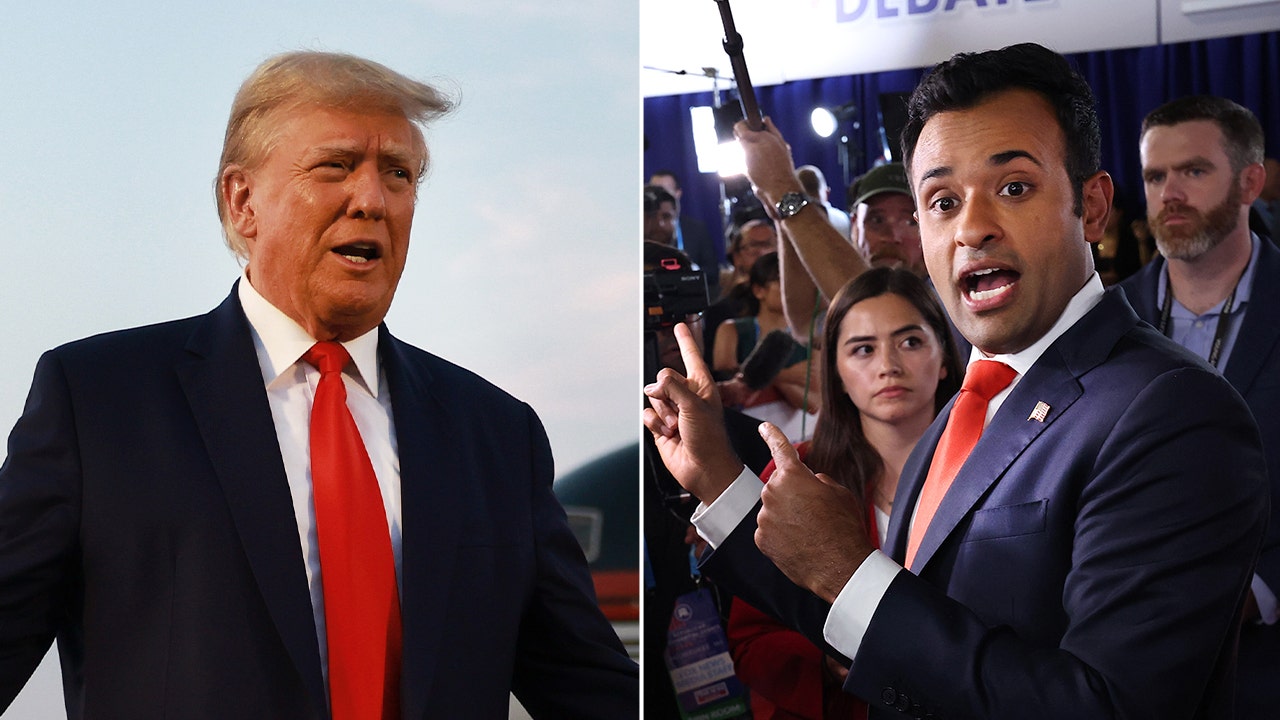 A campaign official for Republican presidential candidate Vivek Ramaswamy has joined Team Trump, Fox News Digital has confirmed. 
Brian Swensen, Ramaswamy's New Hampshire-based political director, has taken a new job with the Trump campaign and is a close ally to Trump senior adviser Susie Wiles. 
Ramaswamy spokesperson Tricia McLaughlin told Fox News Digital that Swensen's responsibilities, which have been "pretty much exclusive" to the campaign's New Hampshire operation, have been absorbed in recent months by senior adviser Mike Biundo, a longtime GOP strategist and veteran of the Trump 2016 campaign who joined the Ramaswamy campaign earlier this year. 
RAMASWAMY SWIPES 'GOP ESTABLISHMENT' IN IOWA FOR SUPPORING CO2 PIPELINES AS PART OF CLIMATE 'HOAX'
McLaughlin told Fox News Digital "We love Brian" and "wish him the best." She also rejected the notion that Swensen's exit indicates a "death knell" for the Ramaswamy campaign. 
"This is a positive move for all parties," McLaughlin said. 
RAMASWAMY LAUNCHES $1 MILLION AD BUY IN EARLY PRIMARY STATES BLASTING POLITICIANS 'LEADING US INTO WORLD WAR III'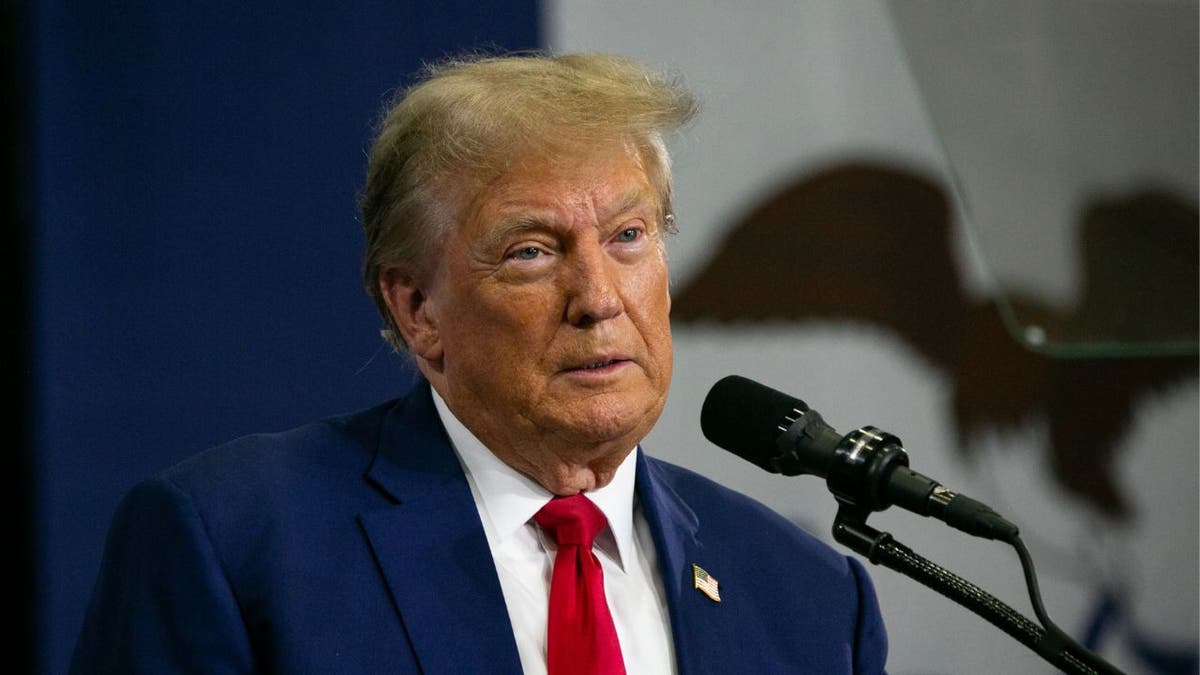 CLICK TO GET THE FOX NEWS APP
Former President Trump maintains a commanding lead in the GOP primary in both national and state polls. The latest Fox News national poll released earlier this month showed him with a whopping 62% while Ramaswamy came in at 7% — behind Florida Gov. Ron DeSantis' 14% and former U.N. Ambassador Nikki Haley's 11%. 
Fox News' Paul Steinhauser contributed to this report. 
Get the latest updates from the 2024 campaign trail, exclusive interviews and more at our Fox News Digital election hub.
Newsom versus DeSantis: How, when and where to watch the governors debate
Govs. Gavin Newsom and Ron DeSantis will take the stage in Georgia on Thursday evening for a one-of-a-kind debate pitting California against Florida.
The televised event will highlight the different styles of governance of the two coastal states, which are politically distinctive. Democrats' leadership of California will be contrasted with increasingly conservative Florida, where Republicans control state government.
Fox News Channel is hosting the event, which it's dubbed "DeSantis vs. Newsom: The Great Red vs. Blue State Debate." The program is set to begin at 6 p.m. Pacific. The debate will also be broadcast on Fox News Radio and livestreamed on FoxNews.com, but a cable subscription is required.
Sean Hannity will moderate the debate at a studio in Alpharetta, Ga., without a live audience. He is expected to prompt the governors on issues including the economy, the border, immigration, crime and inflation for a 90-minute discussion. After the debate, Hannity will host a 30-minute reactions roundtable with panelists.
The long-awaited debate comes more than a year after Newsom challenged the Florida governor in a tweet, saying, "Hey [DeSantis], clearly you're struggling, distracted, and busy playing politics with people's lives. Since you have only one overriding need — attention — let's take this up & debate. I'll bring my hair gel. You bring your hairspray. Name the time before Election Day."
It is extraordinarily unusual for governors from different states to debate each other. But both DeSantis and Newsom are ambitious politicians who hunger for publicity.
DeSantis is trailing former President Trump in polling for the Republican presidential primary, and desperately needs a boost to his campaign. Newsom is not running for president next year but will be termed out of the governor's office in 2027 and could toss his hat in the 2028 presidential race.
Both governors have gained national attention for their handling of the COVID-19 pandemic, issues of race and their infamous lobbing of insults against each other. Newsom ran election ads last year in Florida, urging Floridians to "join us in California, where we still believe in freedom." On a California campaign stop a couple months ago, DeSantis didn't miss the opportunity to tie Newsom to the Biden administration: "What California is doing now is likely what a second Biden term would do, or God forbid Kamala Harris, or God forbid Newsom himself, who knows, right?"
Newsom has been a loyal surrogate for the Biden campaign, touting the president's accomplishments in appearances around the country and helping Biden raise money from wealthy California donors.
CIA reminds staff about social media posts after CIA officer shares pro-Palestinian image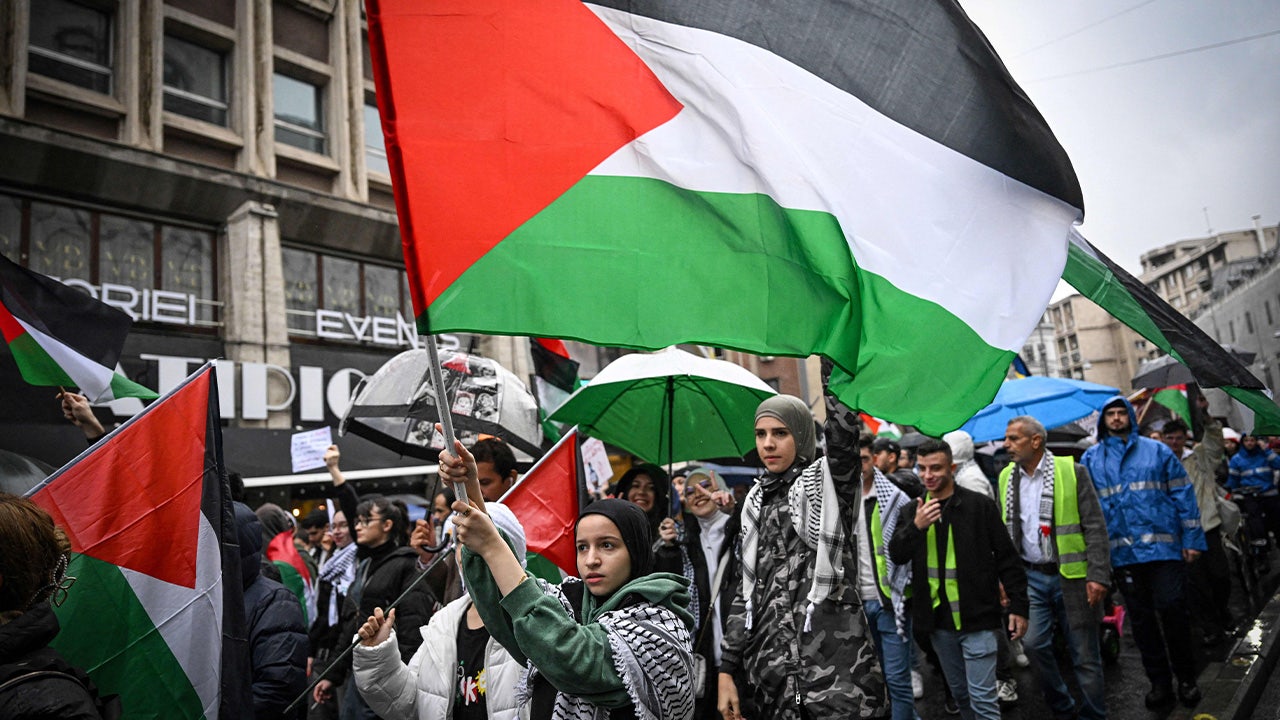 An internal reminder went out to Central Intelligence Agency (CIA) staff Wednesday about social media posts that could be construed as political, Fox News has confirmed. 
This internal reminder came after reports surfaced that a senior CIA officer had posted a pro-Palestinian image on social media two weeks after the Oct. 7 terrorist attack on Israel.  
In a statement to Fox News, the CIA said its officers are committed to "analytic objectivity." 
"CIA officers may have personal views, but this does not lessen their — or CIA's — commitment to unbiased analysis," the agency said. 
The CIA has not denied the authenticity of the pro-Palestinian image first reported by the Financial Times. 
A separate source familiar with the posts says that there were also posts by the same CIA officer who put up the pro-Palestinian image taking a stand against antisemitism. 
This is a developing story and will be updated.