Former Miss Pittsburgh launches super PAC to take on 'Squad' Democrats, oust anti-police politicians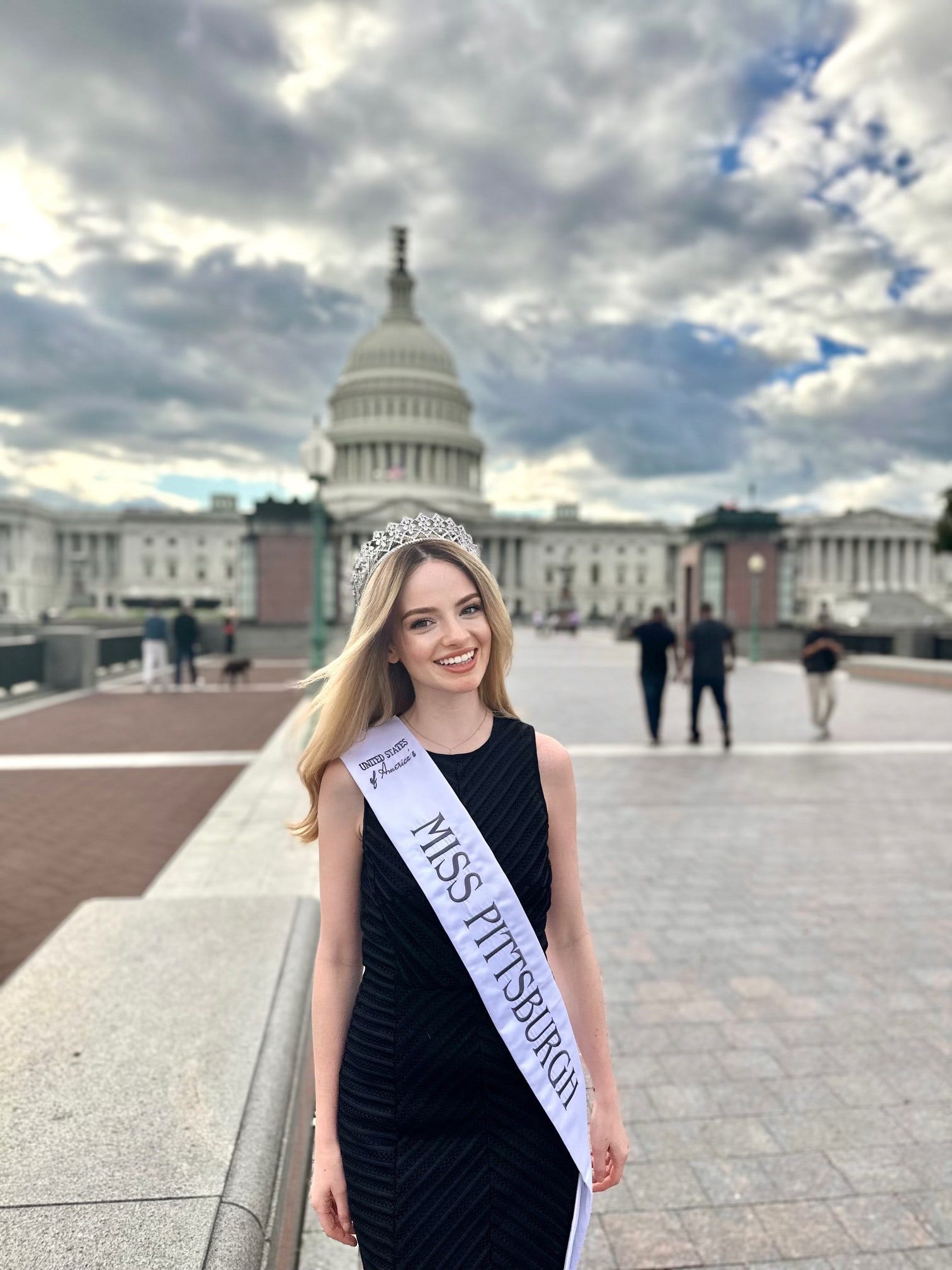 FIRST ON FOX: Miss Pittsburgh is taking on Washington.
Madison Campbell, the recently-crowned Miss Pittsburgh and CEO of Leda Health, launched the new Survivor PAC to help elect tough-on-crime candidates and oust anti-police politicians.
One of the PAC's first targets is none other than a freshman "Squad" member: Democrat Rep. Summer Lee of Pennsylvania.
NORTH CAROLINA CONGRESSMAN, MISS USA TEAM UP TO PROMOTE STEM EDUCATION AT STATE OF THE UNION
Campbell told Fox News Digital in a phone interview that she started the PAC after "seeing the potential" of the Pittsburgh area – which she has seen change dramatically since her youth.
"I have to tell you, it reminds me of San Francisco," Campbell said. "There are not only tons of homeless encampments, there are needles, there is feces."
The Allegheny County native recalled that, at the age of 12, she walked around downtown Pittsburgh by herself, but was "shocked" at how different the city had become after she returned from college.
Campbell, a survivor of sexual assault, said she was "constantly in fear of walking alone" in San Francisco and always thought of Pittsburgh as different.
"It's very debilitating to me to see the city that I grew up in, that I love, that I used to walk around in, turn into what happened in San Francisco," she continued.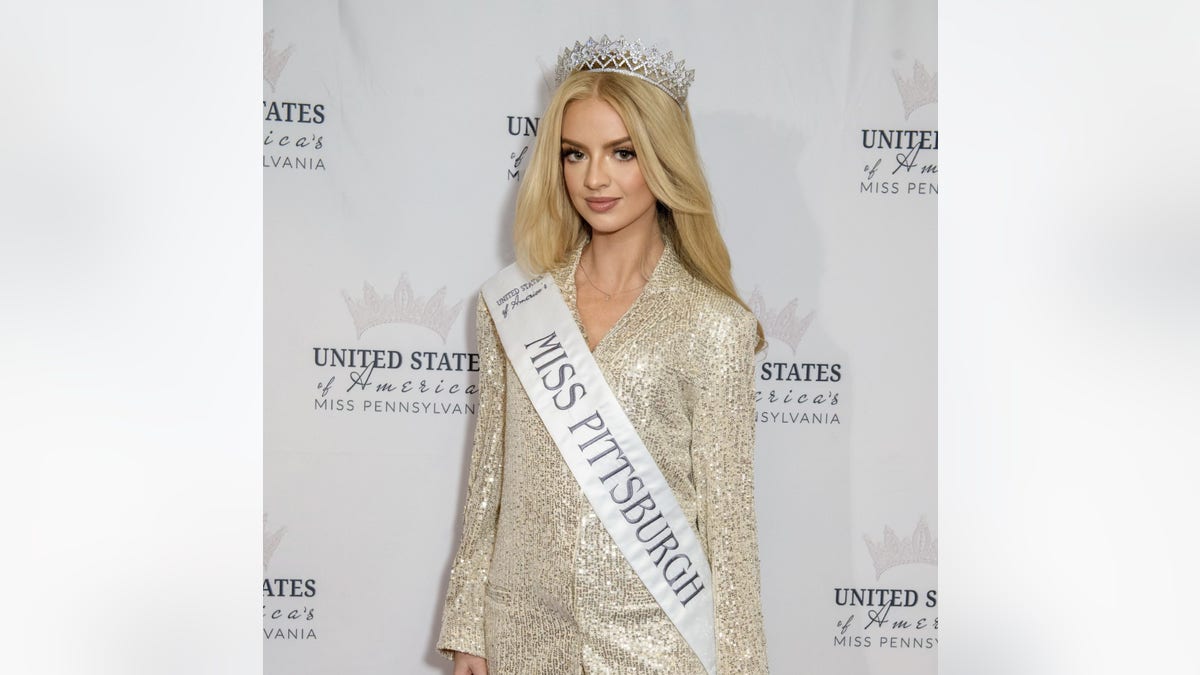 Campbell said her PAC's polling shows that people in Allegheny County believe "crime has gotten significantly worse" in the last five years and that people are "really worried about sexual assault and rape."
Miss Pittsburgh also said the people of Allegheny County are concerned about rising antisemitism, especially in the wake of the Hamas surprise terrorist attacks in Israel on Oct. 7.
Campbell noted the Oct. 27, 2018, massacre at the Tree of Life synagogue in Pittsburgh and said her community cares "about these issues."
"We polled what constituents think about antisemitism and the rise of hate speech happening in the Jewish population, and over 80% of Allegheny County extremely is worried about what happened after Oct. 7 and protecting their Jewish neighbors," Campbell said.
"And they have a very unfavorable appetite for Summer Lee returning," she continued, adding that her "goal is to show data to the American public in specific races" that voters will come out to support tough-on-crime candidates who are "going to fight for the Jewish people."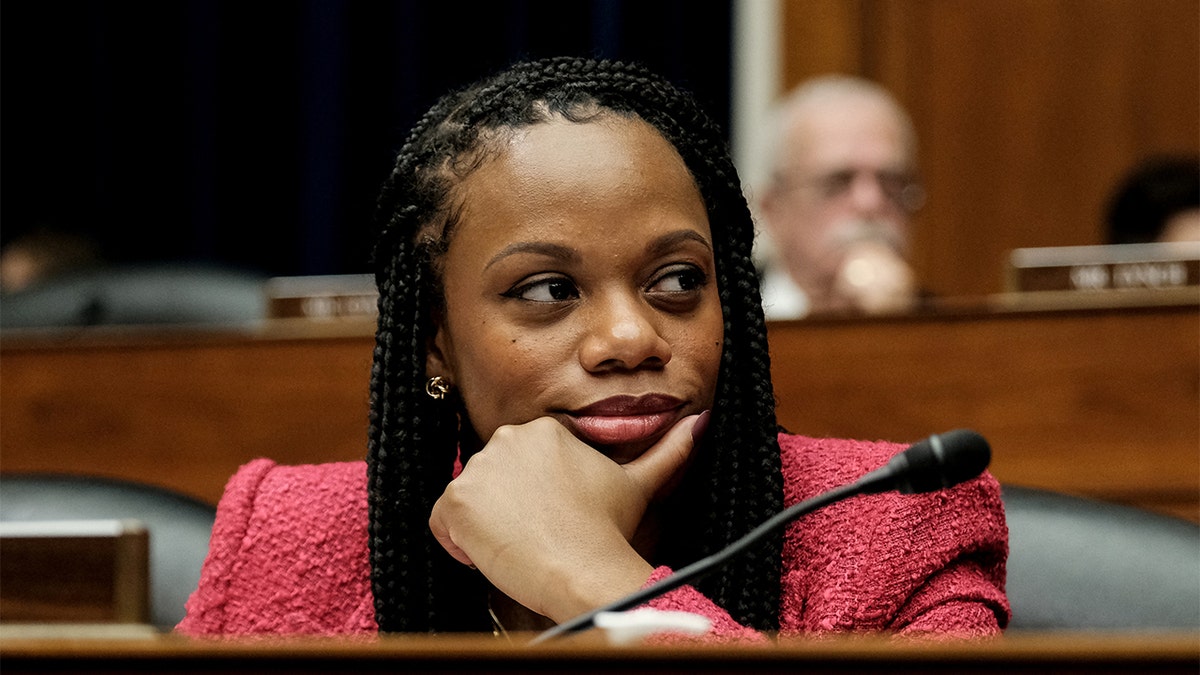 Campbell said the "reason" she polled Lee is because she "has not been an advocate for Israel" and "has not really spoken up to a lot of the Jewish constituents" in Pittsburgh.
"And I can tell you, anecdotally, from talking to a lot of my friends who are Jewish and living [in Pittsburgh,] they don't feel represented by Summer Lee," Campbell said.
Campbell also said she polled Lee because she wanted to "put data behind" what she was hearing from the Jewish population of the "Squad" member's district.
Miss Pittsburgh said that Survivor PAC is "focused on victims of crime and creating innovative solutions" around them.
"We want to endorse politicians that are going to think out of the box when it comes to crime," Campbell said. "And that's not just sexual assault. That's all types of crime."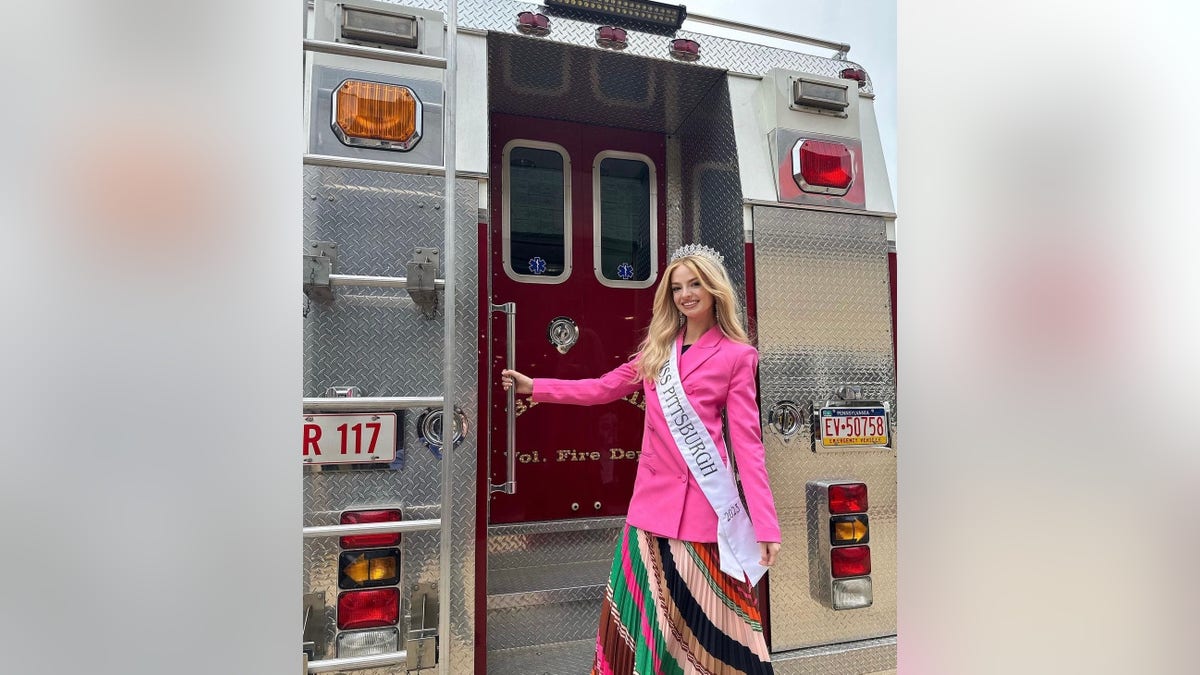 "And what we're basically saying is the old way of thinking, trying to do the same thing for the last 50 years, is not going to work. We need innovative players here from a district attorney perspective, from a mayoral perspective, you name it."
"Like if we think about what happened in San Francisco over the last like what week, they managed to clean up all of San Francisco in, what, two, three days," Campbell noted, saying "it shows that there is the political power to do that."
"There is political power to create innovative solutions to clean up our cities, but there needs to be willpower," she added. "And a lot of these politicians lack willpower."
Lee's campaign did not immediately respond to Fox News Digital's request for comment.

DeSantis says conservatives won't be 'gaslit' by 'people who think we're dumb' after Newsom debate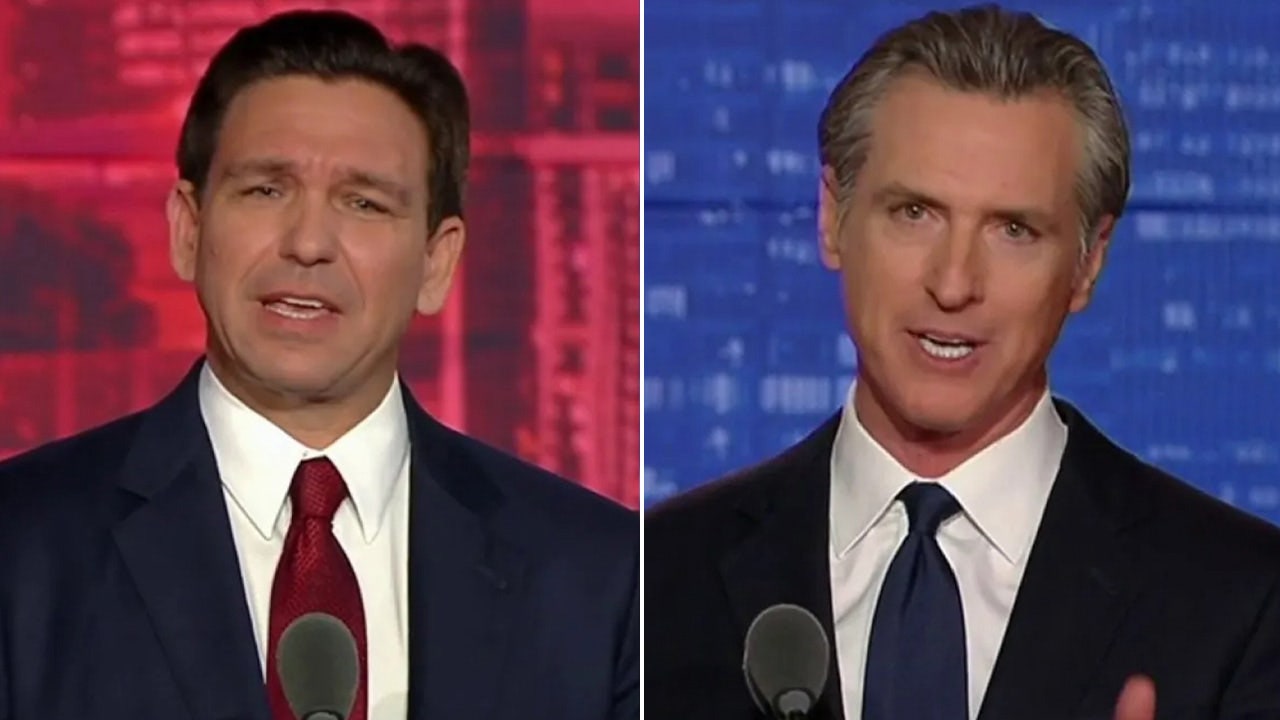 Florida Gov. Ron DeSantis took a hit at California Democrat Gov. Gavin Newsom following their debate, saying conservatives won't be gaslit into thinking liberal policies are working.
DeSantis, a GOP presidential hopeful, made the comments during a campaign rally Saturday in Sioux City, Iowa.
"And one of the things I think, it's like what the left is trying to do to this country, what people in the media are helping them do, is they are just trying to lie to the public about almost everything that's going on," DeSantis said. "When that White House press secretary goes to that podium and tells you that the border is secure, they think you're stupid. They're willing to say anything."
DeSantis then referred back to his debate between Newsom on Thursday, saying the California leader lied about his own policies.
DESANTIS LOSES ANOTHER SUPER PAC OFFICIAL, THE SECOND IN THE LAST 2 WEEKS TO LEAVE HIS PRESIDENTIAL CAMPAIGN
"When [Newsom] was on the stage with me saying Biden is a great president and he's clicking on all cylinders, that was a lie, we know that was a lie. When he says that California has lower taxes than Florida, I mean, not only is that a lie, even the people that like what's going on in California acknowledge that one of the prices you pay of living there is you pay higher taxes than elsewhere," DeSantis said. 
"We are not going to be gaslit by people who think we're dumb. We're not going to be lied to and just take it. We're going to stand for the truth. And ultimately we need truth in this country," he added.
DESANTIS SAYS NEWSOM IS 'OBVIOUSLY PREPARING' TO RUN FOR PRESIDENT AFTER 'HANNITY' DEBATE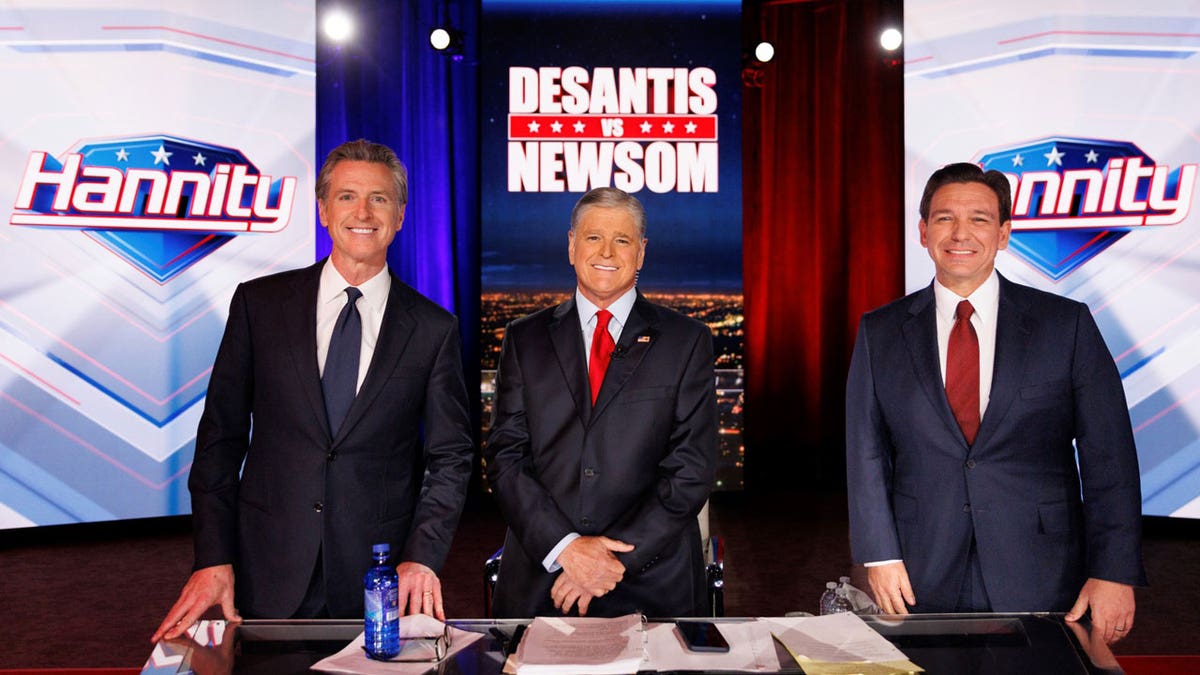 During Thursday night's debate, Newsom claimed that Florida taxes lower income workers more than California taxes millionaires.
"He has one of the most regressive tax rates in the United States, America's number three, most regressive state in America. And what that means is simply this – Who does he tax? He taxes low income workers more than we tax millionaires and billionaires in the state of California," Newsom said.
DeSantis responded, saying people don't move from Florida to California to pay less in taxes.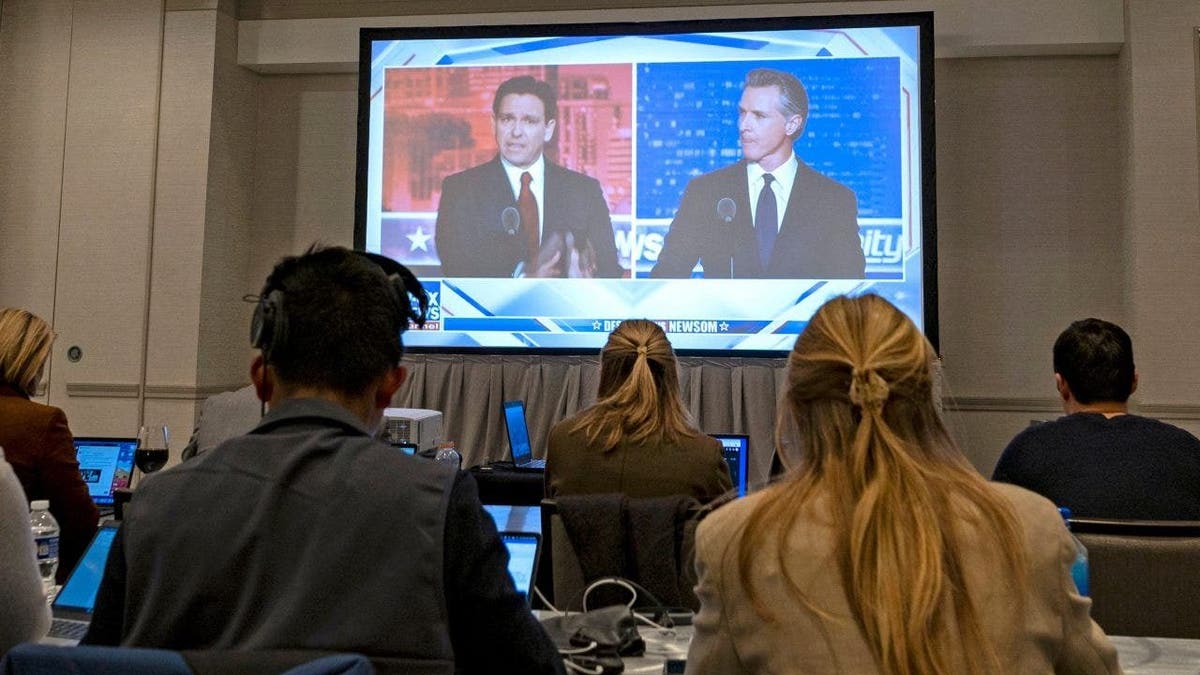 "How many people leave Florida to go to California because they pay less taxes? I've not seen that. Are people going from Florida to New York because they pay less taxes? Of course not. They come to Florida because they pay lower taxes. We don't even have an income tax. And yet California has a higher sales tax than we do," DeSantis said.
Jewish USC professor, who was barred from campus over Hamas comments, allowed to return
USC professor John Strauss is allowed to return to campus as the university continues its investigation into his comments about Hamas during a student protest, according to his lawyer.
Students captured his Nov. 9 remarks on video and the episode went viral on the internet. More than 7,000 people signed an online petition calling for USC to terminate Strauss, while nearly 21,000 signed onto an opposing petition to reinstate the Jewish professor.
The incident and viral uproar that followed became a flash point for the clash between supporters of Israel and Palestinians in American academia. The backlash underscores the challenge universities face across the country as they try to referee altercations over the Israel-Hamas war on campus, raising questions about limitations on free speech and efforts to provide a safe environment.
In an updated statement, USC said, "all of the restrictions previously placed on Professor Strauss have now been lifted."
Strauss, a professor of economics, came across students staging a walkout and protest calling for a cease-fire in the Gaza Strip. The students held a memorial for Palestinians killed in the Israel-Hamas war. He alleged that he heard slogans, such as "destroy Israel," which students later disputed.
In an exchange with the protesters, Strauss said they were ignorant, before going a step further.
"Hamas are murderers," the 72-year-old professor said to the students. "That's all they are. Every one should be killed, and I hope they all are killed."
The video, versions of which were manipulated online to remove the reference to Hamas and instead suggested that he hoped all Palestinians would be killed, prompted a swift response from the university.
Strauss said he was told that he was placed on paid administrative leave, barred from campus and no longer allowed to teach his undergraduate classes this semester. He was allowed to continue to teach graduate-level students through Zoom classes. Several days later, the university walked back some of the restrictions and he was also allowed to resume undergraduate classes online.
His attorney, Samantha Harris, said USC told Strauss this week that he would be allowed to return to campus on Saturday.
Classes at USC concluded for the semester Friday. Final exams begin next week and run until winter break, which starts Dec. 14.
"This is a step in the right direction," Harris said in a statement. "But he is still under investigation and facing potential discipline for his speech, which is both a violation of USC's own promises of free speech and an outrageous, viewpoint-discriminatory double standard in terms of how USC enforces its policies."
Staff writer Matt Hamilton contributed to this report.
DeSantis loses another super PAC official, the second in the last 2 weeks to leave his presidential campaign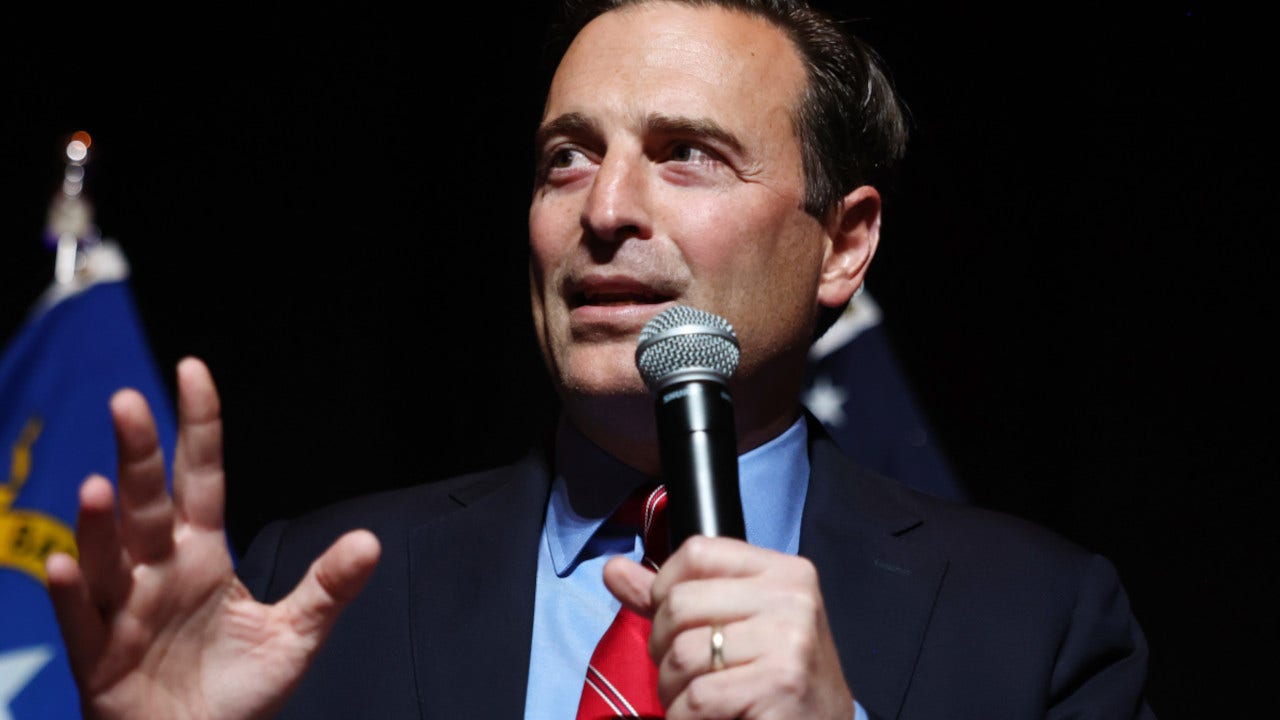 Another blow to Ron DeSantis' presidential campaign as another top official of his main political action committee (PAC) has left his campaign, the second to step down in the last two weeks, according to the Associated Press.
Former Nevada attorney general and Never Back Down Chairman Adam Laxalt submitted his resignation letter last Sunday, according to a spokesperson from the campaign, which was first reported by The New York Times.
According to the report, Laxalt turned in his resignation to the group's board on Nov. 26, just four days after Jankowski's exit, explaining that he needed to shift his focus. 
"Effective immediately, I am resigning from the Board of Directors of Never Back Down. After nearly 26 straight months of being in a full scale campaign, I need to return my time and attention to my family and law practice," Laxalt wrote to the super PAC board. "I will continue to support Governor DeSantis in whatever ways I can, and I hope and pray that his campaign will be successful."
TOP DESANTIS BACKER RESIGNS FROM SUPER PAC AMID INTERNAL TURMOIL: 'UNTENABLE' ENVIRONMENT
Last week, the super PAC's chief executive, Chris Jankowski, was the first top official to resign from DeSantis' campaign. 
Both departures come as DeSantis struggles to energize his presidential campaign, which officials say has fallen short of expectations.
According to reports, the departures mark a dark chapter for the super PAC, which launched earlier this year with more than $80 million in seed money.
HALEY CELEBRATES MOMENTUM AS GOP RIVALS RAMP UP ATTACKS: 'THESE GUYS KNOW WE'RE SURGING'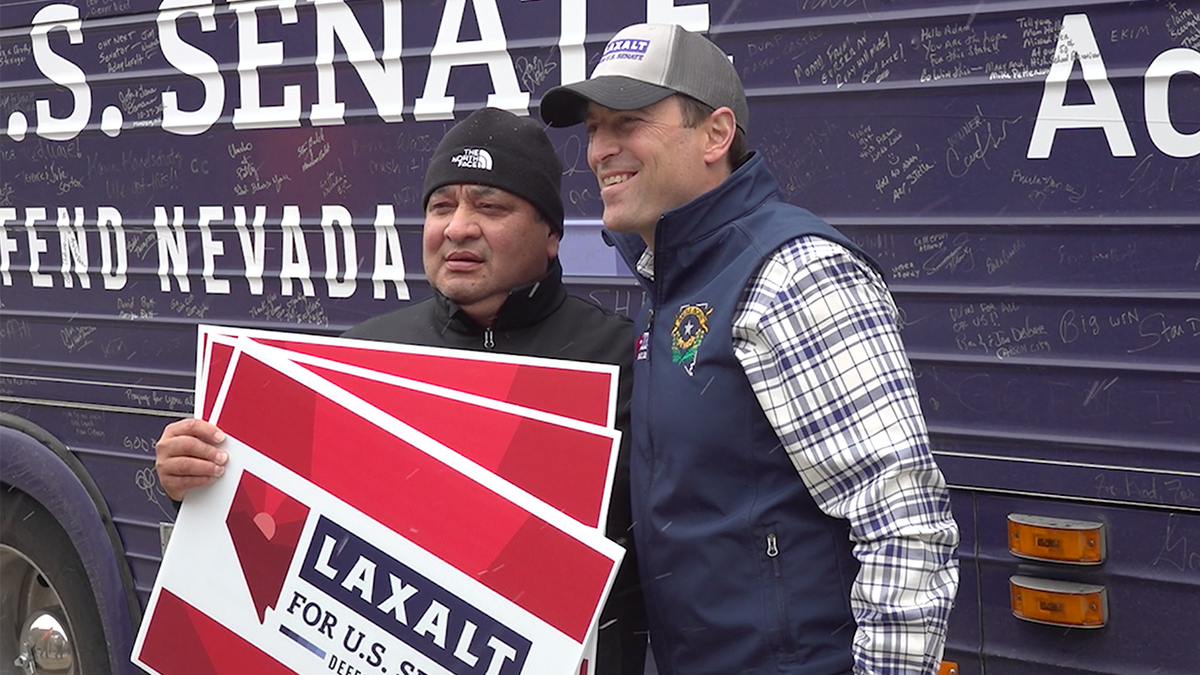 Despite losing Laxalt and Jankowski, Never Back Down remains fueled by DeSantis supporters as another super PAC led by DeSantis loyalists has just launched, Fight Right, which is focused on leading the charge for television advertising for DeSantis. 
In a note sent to donors Monday, DeSantis campaign manager James Uthmeier outlined his vision for the roles the super PACs would play. 
DESANTIS STOPS IN ALL 99 IOWA COUNTIES, BUT WILL IT HELP HIM CLOSE THE GAP WITH TRUMP, STAY AHEAD OF HALEY?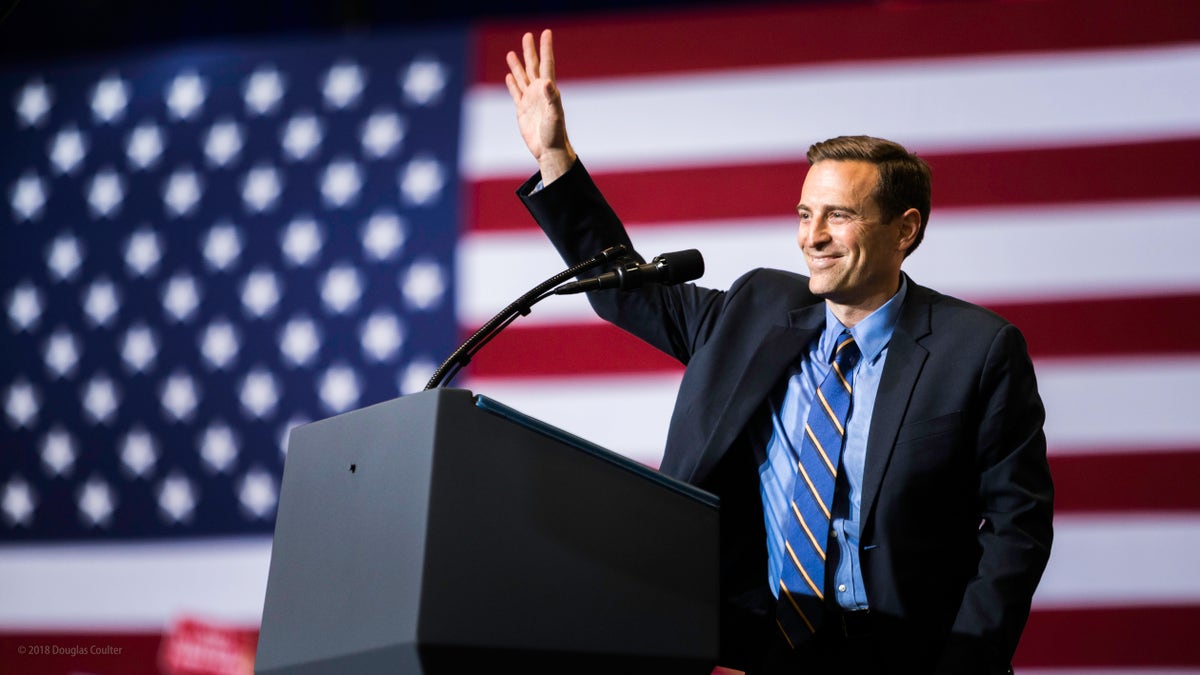 "In the final push for the Iowa Caucus victory, this campaign will proudly fight alongside NBD's impressive ground game, and Fight Right's television team, to show the people of Iowa that this is a time for choosing, and Ron DeSantis is the candidate that can WIN!" Uthmeier wrote. "We are blessed to have both an NBD-army and Fight Right-air force out there fighting for us."