Former ACLU employee sues organization for violating core values of 'diversity' it espouses, lawsuit alleges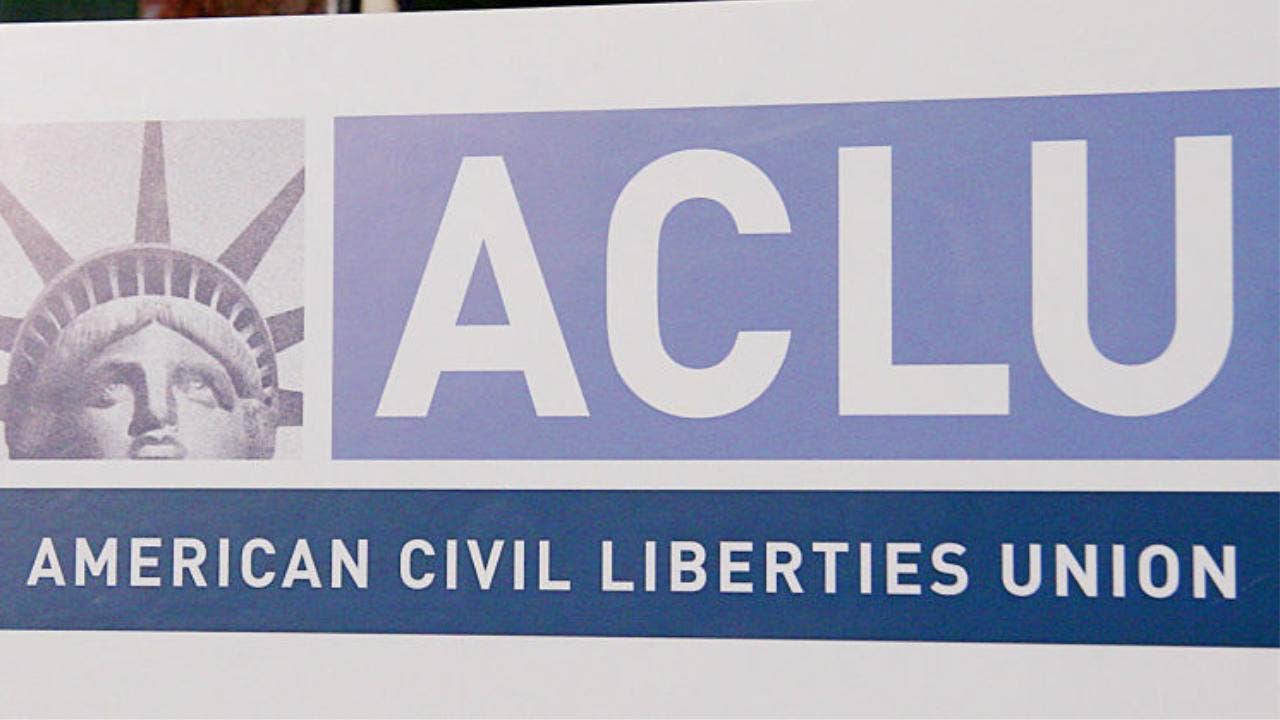 A former American Civil Liberties Union (ACLU) employee of more than two decades is suing the organization and four of its senior executives for violating the same core values it espouses, claiming they "were not only ignored but violated."
Monica Espitia, an immigrant from Colombia, sued ACLU-Hawaii this month in a 25-page suit in the Oahu Circuit Court for an alleged "pattern of discriminatory and retaliatory conducted based on race and sex" that ultimately led to her termination. 
"In practice, however, while Plaintiff was asked to publicly hold government officials accountable to one standard regarding implicit bias, inequitable treatment, and free speech, she was required to remain silent and accept the opposite standard regarding these matters at the workplace of the ACLU-HI," the lawsuit states. 
Espitia has been employed by several ACLU branches since 2005. In 2019, she was hired by ACLU-HI as the smart justice campaign director, which focuses on reducing mass incarceration by 50% "while addressing racial bias throughout the criminal justice system."
In a series of events between 2019 and 2022, the complaint alleges that one of the defendants, Josh Wisch – a White individual – accused Espitia of discriminating against White men in a hiring decision for a position in 2019 when Espitia ultimately chose a Native Hawaiian woman with extensive organizing experience who was more qualified and was personally affected by incarceration. There was one White candidate among four finalists, while the other three were people of color.
ACLU OF MAINE REACHES SETTLEMENT IN PUBLIC DEFENDER SUIT 
The lawsuit alleges Wisch attempted to redirect funds from Espitia's campaign budget of $50,000 in January 2020, originally designated to highlight incarcerated individuals through a grant proposal to the national ACLU. Instead, the lawsuit claims he sought to use it to extend the contract of a Harvard graduate not impacted by incarceration.
In June 2020, Espitia had a meeting with Wisch where he expressed a loss of trust in her after she expressed concerns during a diversity, equity and inclusion (DEI) training about unfair treatment in the office, the lawsuit states. Wisch allegedly suggested that her position at ACLU-Hawaii might be in jeopardy due to her internal advocacy.
Despite her efforts, according to the lawsuit, Wisch continued to ignore her until she sought assistance from the national ACLU in January 2021. Wisch declined to participate in mediation facilitated by national ACLU staff and instead hired his own DEI consultant.
ACLU SUES INDIANA OVER DENIAL OF SEX REASSIGNMENT SURGERY FOR INMATE WHO STRANGLED 11-MONTH-OLD TO DEATH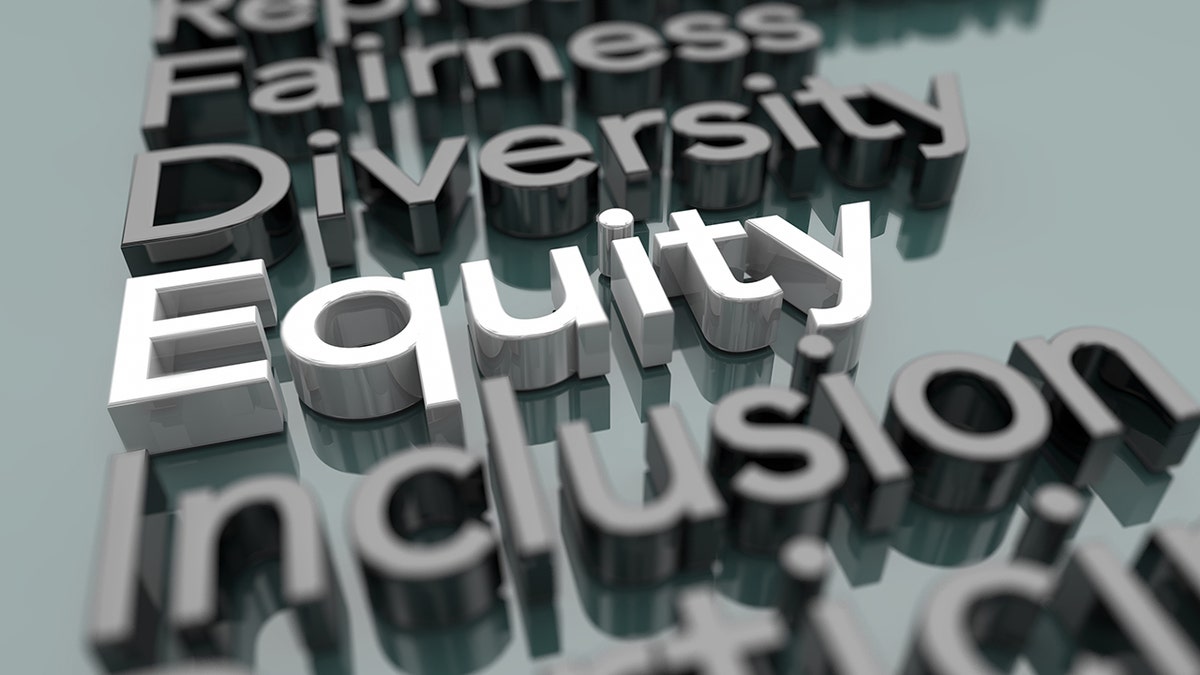 In a mediated conversation in April 2021, Wisch acknowledged that he had a so-called "affinity bias," which the lawsuit describes as an unconscious inclination to favor people similar to oneself.
In another instance, the lawsuit alleges another defendant – Ryan Leong – instructed Espitia to manually calculate interns' time sheets, even though this created extra and unnecessary work for her. 
"Defendant Leong raised his voice and cursed at Plaintiff regarding this matter angrily stating his expertise and authority should not be questioned," the lawsuit states.
Also in February 2022, Tracey Tokuoka, the ACLU-HI operations director, remarked that Espitia's mannerisms were "spicy," which the lawsuit states is a stereotype used to describe Latinas.
ACLU, LGBT GROUPS SUE MISSOURI AG OVER GENDER TRANSITION EMERGENCY RULE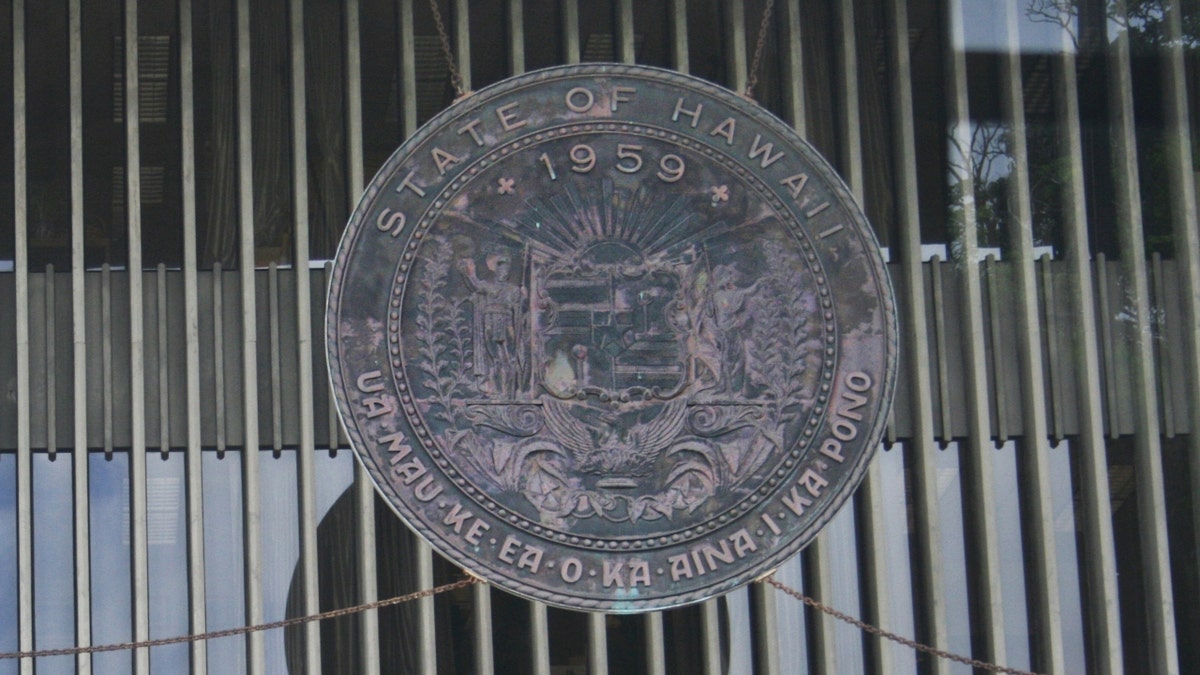 That same month, Epitia discovered Leong was plotting to turn other directors against her, the lawsuit states, causing "extreme emotional distress." This information, unbeknownst to Espitia, was relayed to the board by the consultant, who had been hired by Wisch. 
An ACLU-Hawaii investigation was initiated, but Wisch resigned in April 2022 before its conclusion. Leong was then appointed interim executive director while allegations against him were ongoing.  In both February and September 2022, Espitia reached out to the national ACLU for assistance, but the lawsuit claims she did not receive a response. 
On Sept. 23, 2022, Espitia filed a complaint with the Hawaii Civil Rights Commission and notified the defendants. She was terminated in November that year based on a "conflicted and retaliatory investigation and report" by Leong.
Fox News Digital has reached out to the ACLU for comment but did not receive a response by time of publication.

How Dianne Feinstein helped preserve the California desert
Federal offices were flooded with applications to place solar mirrors across the arid flatlands of southeastern California, but Sen. Dianne Feinstein was not going to let that stop her from protecting the heart of the Mojave Desert from development.
Some of those projects were headed toward fruition when Feinstein in 2009 announced plans to introduce bills to establish national monuments on roughly 1 million acres of public lands that are home to bighorn sheep, desert tortoises, extinct volcanoes, sand dunes and ancient petroglyphs.
Aggressive and impactful reporting on climate change, the environment, health and science.
Her campaign to create the monuments amid the unfolding desert land rush turned out to be a lengthy one, held up for years by conflicts among environmentalists, off-roaders, hunters and renewable energy interests.
Ultimately, she prevailed. President Obama in 2016 designated three new national monuments in the California desert, expanding protection to 1.8 million acres of Mojave Desert landscape.
"Sen. Feinstein had a passion for the Mojave Desert — and everything in it," said David Myers, president of the Wildlands Conservancy and a longtime friend of Feinstein, who died on Friday. "It stirred her soul: the wildlife, the sand dunes, the wind, the people who worked the land — the old California romance with backcountry roads of adventure and enchantment."
"I visited the Mojave several times with Sen. Feinstein and her husband," he recalled. "She was comfortable there. Wore no makeup. Absorbed the wonders of it all.
"She was a defender of the California desert like no other."
Obama's designation of the monuments was requested by Feinstein, who for a decade had sought to protect land that wasn't included in the 1994 California Desert Protection Act. That measure, which she authored, covered nearly 7.8 million acres, elevated Death Valley and Joshua Tree to national park status, and created Mojave National Preserve.
Feinstein had initially asked Obama in 2014 to use his authority to create the protected zones, without approval of Congress, to break a logjam of interests that had stalled her previous bills.
Her effort came on the heels of Obama's designation earlier that year of much of Angeles National Forest as a national monument. Rep. Judy Chu (D-Monterey Park) had urged Obama to act after Congress appeared unwilling to approve her legislation to create a national recreation area to address problems in the San Gabriel Mountains.
Earlier this year, Feinstein supported a request by Chu and Sen. Alex Padilla (D-Calif.) for President Biden to add 109,167 acres to San Gabriel Mountains National Monument.
The move would increase the monument by roughly a third and extend its boundaries to the back door of San Fernando Valley neighborhoods including Sylmar, Santa Clarita and Pacoima. It would also give the U.S. Forest Service greater ability to protect natural resources and manage crowds in areas left out of the 2014 monument designation by then-President Obama.
"California has lost a true champion for our state," Chu said.
Presidents dating back to Theodore Roosevelt have invoked the Antiquities Act to sidestep Congress to protect areas of historic or scientific interest.
Such action, however, is nearly always controversial, with critics saying the designations unreasonably limit logging, grazing, mining and other activities across wide swaths of the West.
In California, the development of solar-power facilities in the desert had been a top priority of the Obama administration as it sought to ease the nation's dependence on fossil fuels and curb global warming.
Companies were racing to finalize their permits, which would qualify them to obtain some of the $15 billion in federal stimulus funds designated for renewable energy projects. At stake was the creation of 48,000 jobs and enough new energy to power almost 1.8 million homes, officials said at the time.
Despite fierce political and economic headwinds, Obama in 2016 designated the three new national monuments Feinstein had requested: Mojave Trails, Sand to Snow, and Castle Mountains.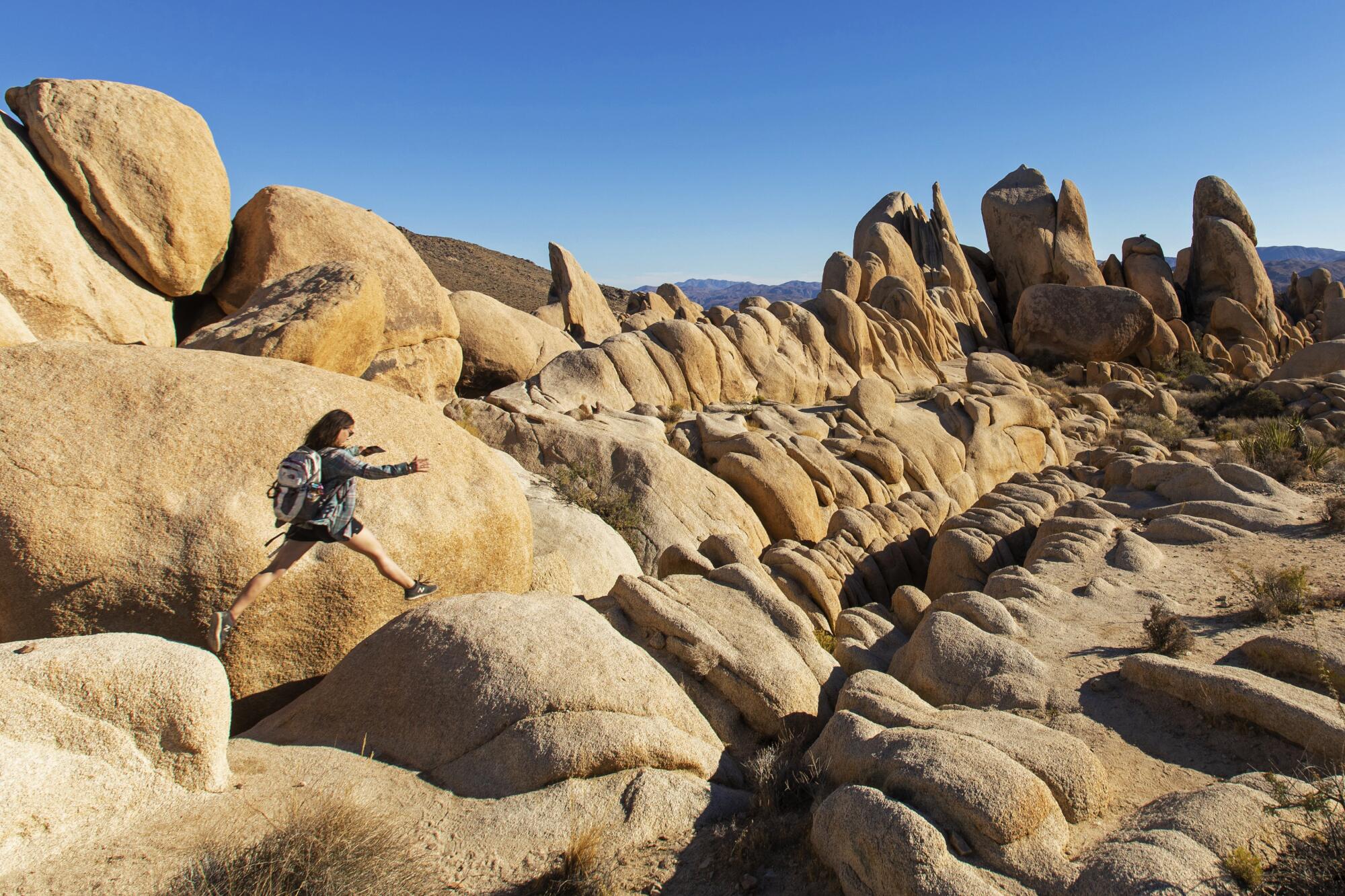 Much of the land had been purchased more than a decade earlier by private citizens and Myers' Wildlands Conservancy, then donated to the U.S. Bureau of Land Management in anticipation of its eventually receiving the protection of national monument status.
A post-designation ceremony held in the Oval Office was "one of my proudest moments in conservation," Myers said. "They had us pose for a photograph — Sen. Feinstein was on Obama's left, and I was on his right."
"President Obama pulled us closer to him for the photo," he added, "then smiled and said, 'We're all friends here, right?' "
Prosecutors cite Trump's 'death' comment about Milley in repeat request for gag order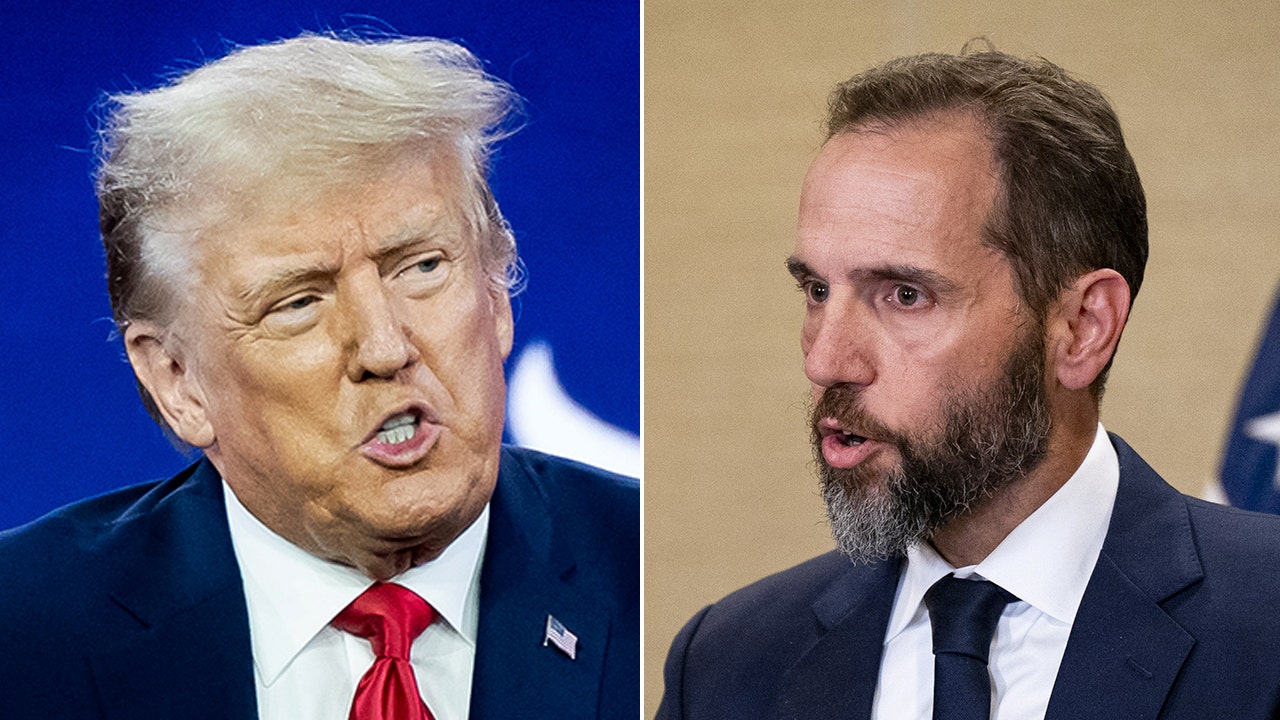 The Department of Justice is redoubling its efforts to secure a gag order on former President Donald Trump, citing his comments about the death penalty and Chairman of the Joint Chiefs of Staff Mark Milley. 
DOJ prosecutors made a request for a gag order earlier this month, claiming that the former president could affect the legal procedure with his aggressive public statements. 
This request has been amplified by prosecutors after Trump wrote a series of accusations on platform Truth Social, criticizing Milley's reported phone call to Chinese counterparts following the Jan. 6, 2021 protests.
TRUMP DEMANDS COURT IGNORE DOJ REQUEST FOR GAG ORDER
Trump wrote that Milley "turned out to be a Woke train wreck who, if the Fake News reporting is correct, was actually dealing with China to give them a heads-up on the thinking of the President of the United States."
"This is an act so egregious that, in times gone by, the punishment would have been DEATH!" the former president added.
Special counsel Jack Smith is pushing harder for the gag order following Trump's comments about Milley.
TRUMP COMMENT ABOUT PUNISHING GEN. MILLEY WITH 'DEATH' CAUSES MAJOR OUTCRY FROM GOP RIVALS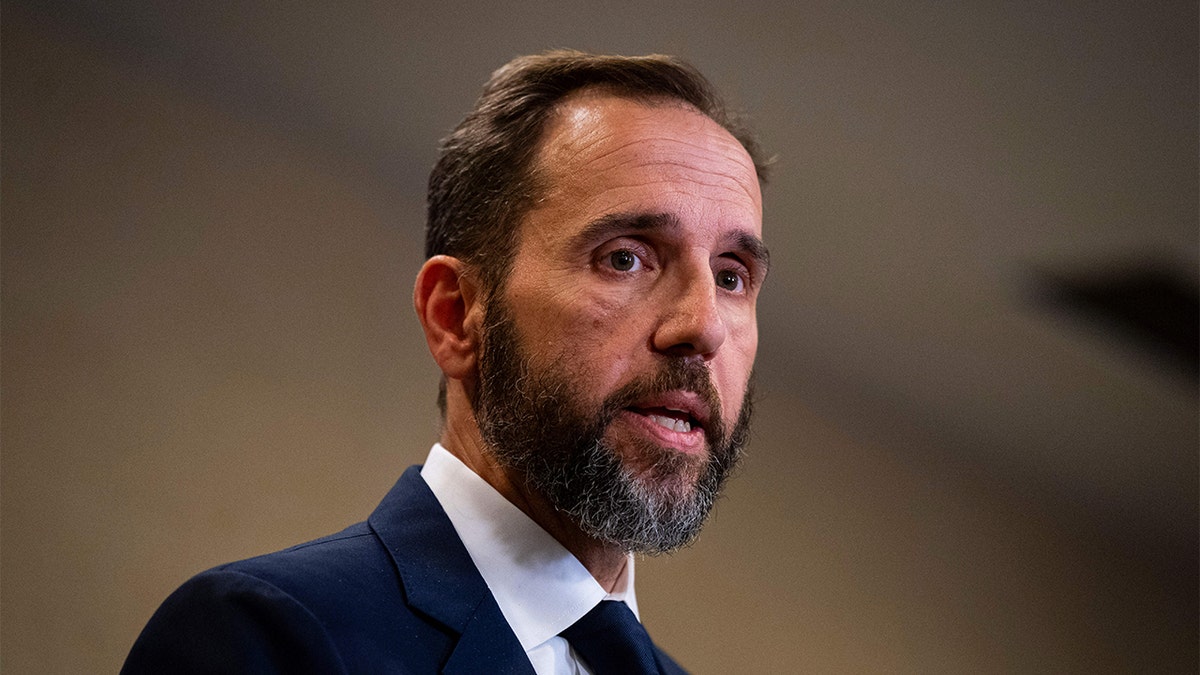 "The defendant should not be permitted to continue to try this case in the court of public opinion rather than in the court of law, and thereby undermine the fairness and integrity of this proceeding," prosecutors argued Friday.
The Trump team has vehemently fought requests for a gag order, claiming that it would be a violation of the former president's civil rights.
The Trump legal team published a 25-page brief to condemn the DOJ's request, citing freedom of speech and the necessity of transparency.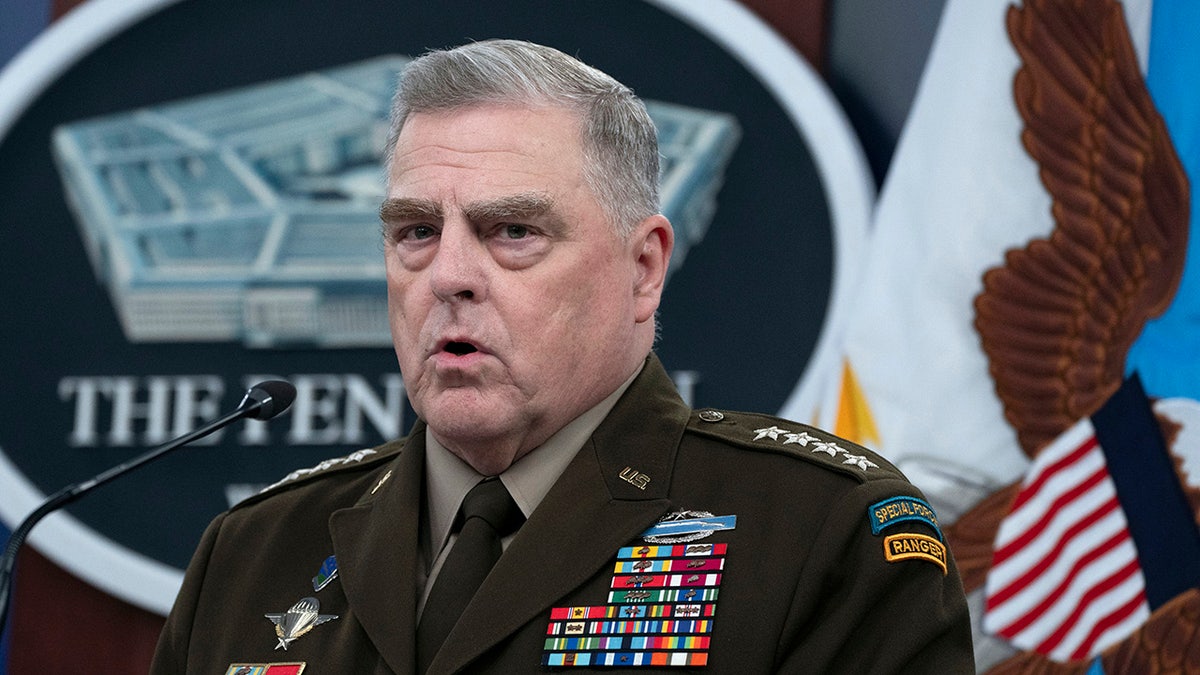 "The prosecution would silence President Trump, amid a political campaign where his right to criticize the government is at its zenith, all to avoid a public rebuke of this prosecution. However, 'above all else, the First Amendment means that government has no power to restrict expression because of its message, its ideas, its subject matter, or its content,'" the brief states.
At Westwood ice cream shop, Trump assails New York judge and attorney general
During a campaign stop at a Westwood ice cream parlor Friday, former President Trump said he may attend his civil trial that begins Monday in New York that will determine the size of his penalty, as much as $250 million, for overstating the value of assets to get better loan terms.
"I may," he said, while greeting cheering supporters at a Carvel shop. "It's a disgrace. Everything about [New York City] is rigged. It's all rigged. This whole country is rigged."
New York Atty. Gen. Letitia James has charged Trump, his business and his two adult sons with overstating the value of their assets. The judge in the case, Arthur Engoron, found Trump fraudulently liable Tuesday of overvaluing his properties on financial statements and stripped him and other executives of control of the businesses.
Trump did not respond to questions about whether he plans to testify, but he lashed out at the judge and James. The attorney general said this week that Trump is on the list of possible witnesses in the case.
Trump made the remarks to reporters Friday afternoon after delivering a raucous, hour-and-a-half-long speech at the California Republican Party convention in Anaheim.
Asked about Gen. Mark A. Milley's retirement ceremony comments Friday that he is loyal to the Constitution, not a "wannabe dictator," Trump reiterated criticism he made about the outgoing chairman of the Joint Chiefs of Staff last week that drew widespread condemnation that he was inciting violence.
Trump had suggested in a social media post last week that Milley should be executed for making back-channel calls to a Chinese general in the waning months of Trump's presidency, as he sought to quell Chinese fears of potential conflict and instability.
"It is really treasonous. If you look at what he said to China, he's either stupid or it's treason," Trump said. "What he said to China should never be allowed."
Milley told CBS News this week that he was taking measures to protect his family.
Trump offered sympathy to the family of Sen. Dianne Feinstein, who died early Friday morning.
"Well, it's too bad. She was a nice woman," Trump said. "I knew her actually fairly well. We got along — different persuasions — but we knew her fairly well. So we wish her family the best."
Asked whether he would like to run against California Gov. Gavin Newsom in next year's presidential contest, Trump responded, "I'd love it."
"What could be better than [President] Biden, but I'd love Newsom if that works out," he added. "I think Biden is trying to limp along and try and get there. But it could be Newsom, it could be one of three or four other people."
Newsom has said repeatedly he has no plans to run for president in 2024.