Column: Trump called the latest 14th Amendment ruling a 'victory.' He couldn't be more wrong
The latest opinion denying a challenge to Donald Trump's eligibility to run for president has occasioned a lot of teeth-gnashing about how the court, in the words of Colorado's secretary of state, gave Trump a "get-out-of-jail-free card for insurrection." The frustration is understandable but shortsighted.
In fact, the opinion by Colorado District Judge Sarah B. Wallace is a giant step toward disqualifying Trump from the ballot on constitutional grounds.
The Colorado challenge is one of several brought under Section 3 of the 14th Amendment, which disqualifies officials who "have engaged in insurrection" against the United States from holding federal office. The provision gives rise to the argument that Trump is not qualified to run for president because of his role in the events of Jan. 6, 2021.
In the last few of its 102 pages, Wallace's opinion concludes that the president is not "an officer of the United States" for the purposes of the amendment and is therefore not disqualified from the ballot. Trump hailed this as "a gigantic court victory."
But the former president was either bluffing or being obtuse. In fact, the opinion goes nine-tenths of the way toward recognizing the challengers' claim and disqualifying Trump before opting for a close and questionable textual reading on the officer question. The ruling is far more important for how it goes against Trump than for the court's final change of direction.
Every other court that has taken up the 14th Amendment claim to date has shied away from adjudicating it on the merits, finding it was a political question or otherwise unsuited for determination by the courts. The Colorado judge, by contrast, held a week-long evidentiary hearing, taking testimony on the law and the facts.
Wallace's resulting opinion works methodically through the evidence to determine that Trump did indeed engage in insurrection, which only a trial court can do. In the process, she rejected Trump's 1st Amendment defense, finding that his intentional incitement of the Jan. 6 marauders overcame any free-speech claim.
The order that will be appealed to higher courts thus has nearly everything that would be needed to disqualify Trump from the ballot. Its final flinch on whether the president is an officer is a discrete question of textual interpretation that any appellate court could decide differently.
The challengers' brief, in fact, treated the officer issue almost as an afterthought, though a subsequent Wall Street Journal op-ed by former Atty. Gen. Michael Mukasey brought new attention to the question. And the conclusion that the president is not an officer has drawn ferocious criticism from eminent scholars, including the conservative former appellate Judge J. Michael Luttig, who called it "unfathomable."
However weak or strong the claim — I don't think it's as ridiculous as others contend — the important point is that higher courts will decide it as a question of law. They may well disagree with Wallace on that point while adopting her far more important finding that Trump engaged in insurrection.
It's widely assumed that any appellate ruling disqualifying Trump from the ballot would prompt intervention by the U.S. Supreme Court, which would have the final say. And it's hard to imagine that the Supreme Court could or would make the determination that Trump engaged in insurrection without a factual record to review. In that way, Wallace's opinion sets what had been an empty table for the court.
Of course, appellate courts could agree with Wallace on the officer question or differ with her on other legal grounds. A higher court could, for example, reject Wallace's definition of insurrection as "any public use of force or threat of force by a group of people to hinder or prevent the execution of law" — an expansive definition based on a historical analysis of the term's meaning during Reconstruction, when the 14th Amendment was adopted. Higher courts could also hold that enforcement of Section 3 is a political question that only Congress can answer, though that would raise other questions about the states' power to ensure candidates meet other basic qualifications for the ballot.
The bottom line, however, is that the Colorado opinion gives the challengers what they needed most — a determination that Trump engaged in insurrection — while raising legal questions that the higher courts would have had to answer in any case. It thereby breathes new life into a potential legal solution to the Trump nightmare that might otherwise have remained quixotic.
Harry Litman is the host of the "Talking Feds" podcast. @harrylitman

Biden expected to raise more than $15 million in star-studded fundraising blitz: Sources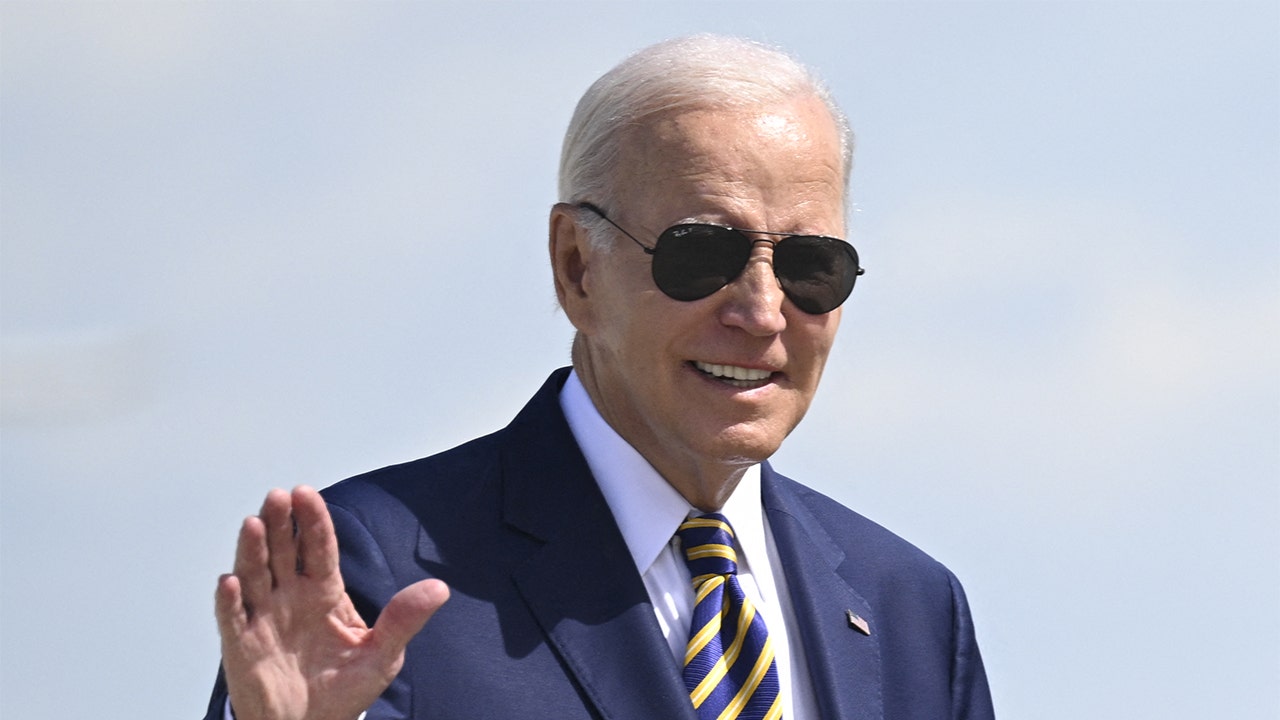 EXCLUSIVE: President Biden's re-election campaign is expected to raise more than $15 million this week as he travels across the nation for multiple high-profile and star-studded fundraising events, Fox News Digital has learned.
Two sources close to the campaign and familiar with the president's fundraising efforts told Fox News Digital that the more $15 million will also include small-dollar donations.
BIDEN TO CRISSCROSS COUNTRY FOR CAMPAIGN FUNDRAISERS WITH STEVEN SPIELBERG, JAMES TAYLOR
The president attended a fundraising event in Boston, Mass. on Tuesday, which featured a concert by singer-songwriter James Taylor. Front-row tickets sold for $7,500 per seat.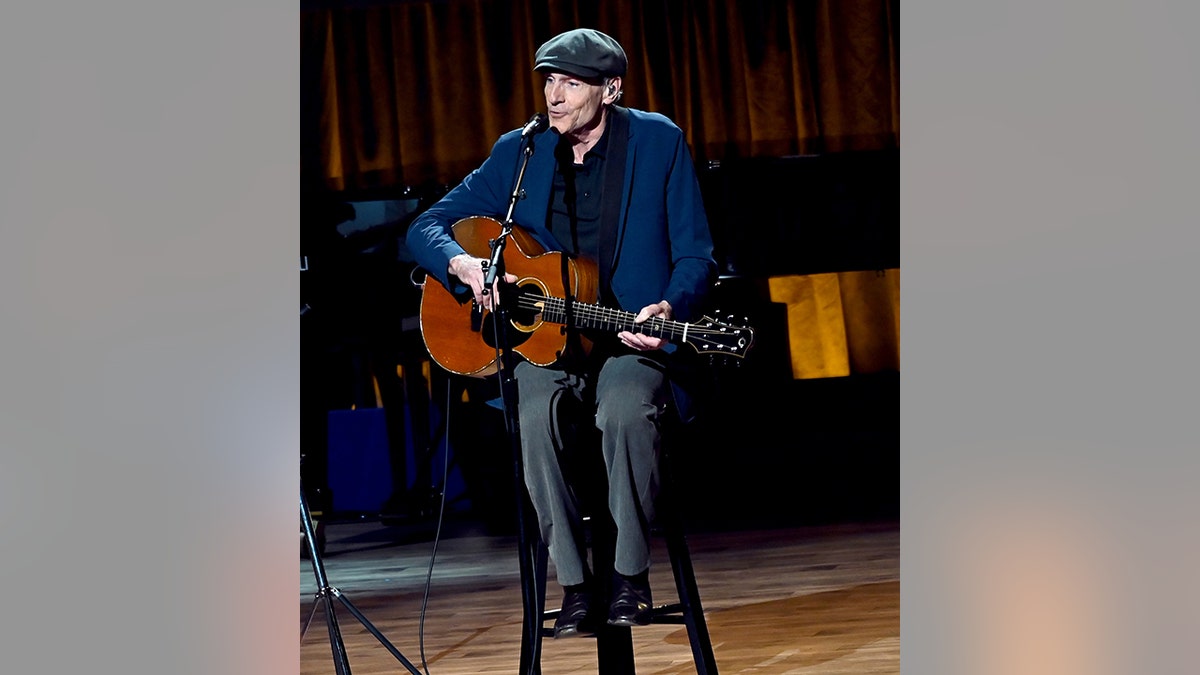 The president is expected to attend fundraising events in Washington D.C. on Thursday near the White House.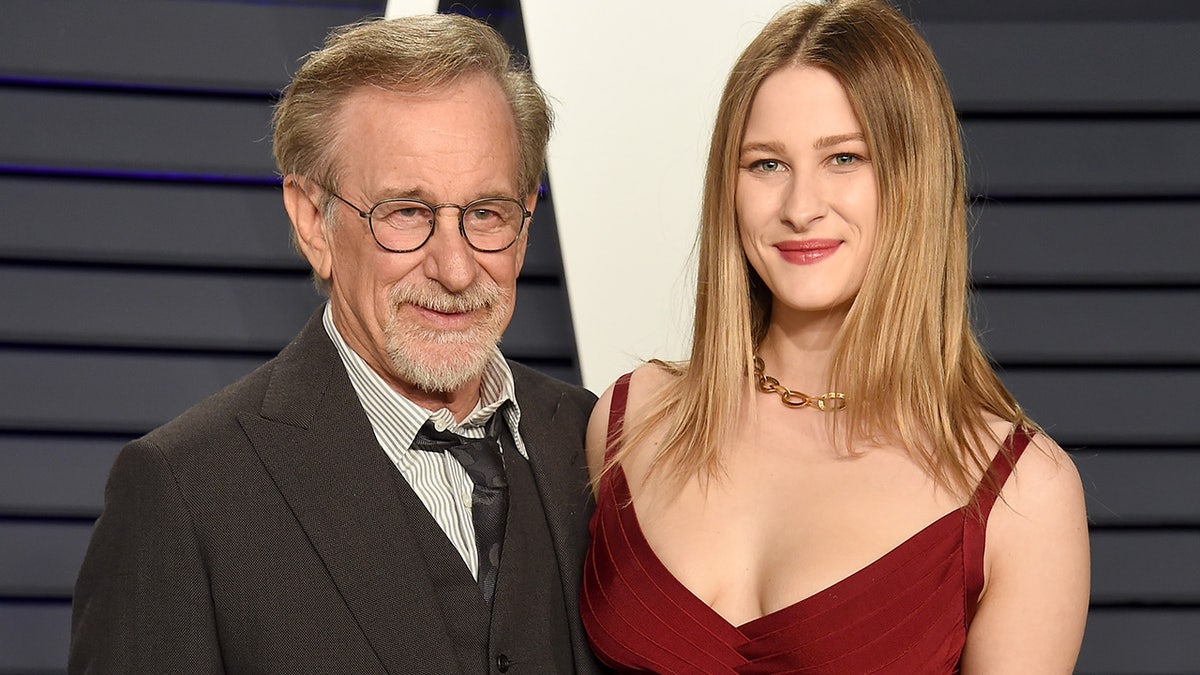 And on Friday, the president will travel to Los Angeles for a Hollywood fundraiser hosted by Steven Spielberg, Shona Rhimes, CEO of Paramount Pictures Jim Gianopulos, actor and filmmaker Rob Reiner, and others.
The Los Angeles event will be at the home of interior designer Michael Smith and his partner James Costos, who had served as former President Obama's ambassador to Spain.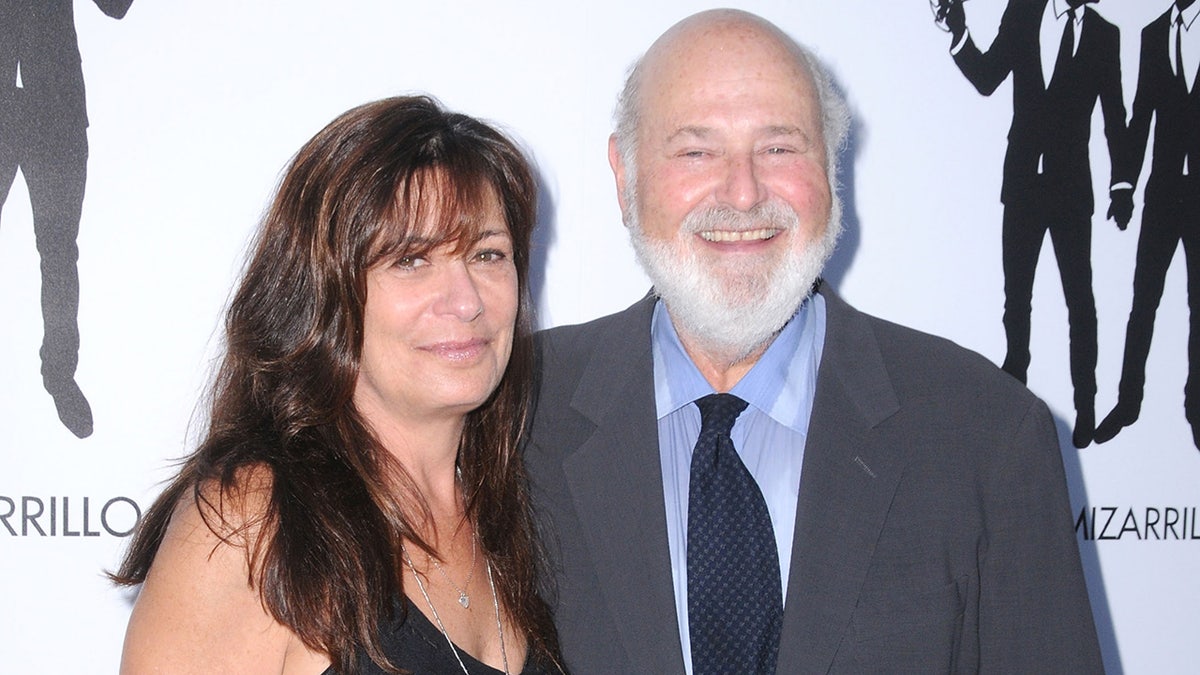 Top tickets for that event are said to be $930,000 each. 
BIDEN'S SUPPORT FROM GEN Z ERODES AS AGE BECOMES CRITICAL ISSUE: 'HE'S OUT OF TOUCH WITH BASICALLY EVERYBODY'
Lenny Kravitz is expected to perform at the event.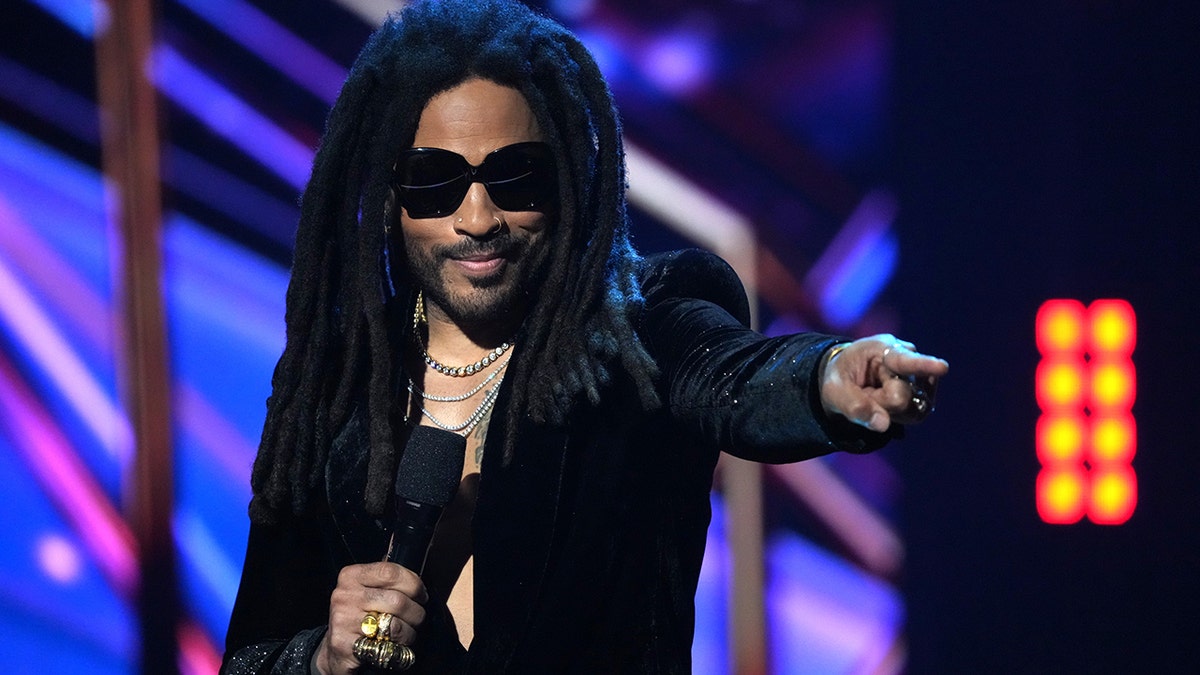 Barbara Streisand and a slew of other celebrities are expected to attend. Former House Speaker Nancy Pelosi is also expected to attend the event.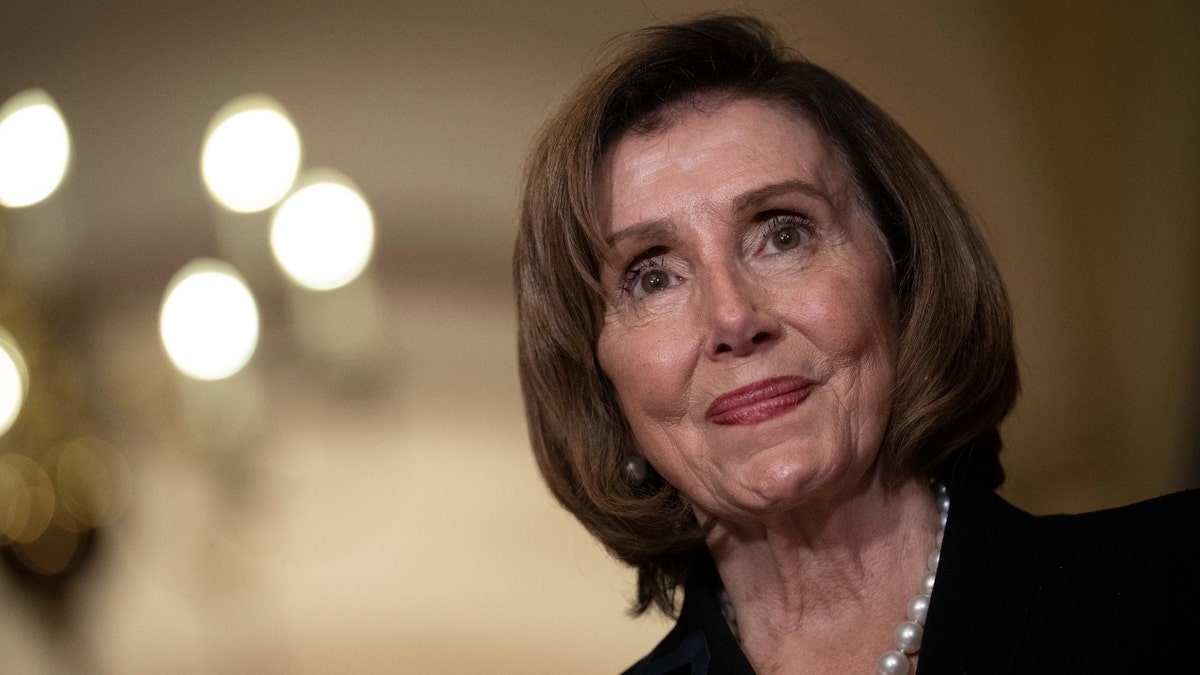 The expected fundraising haul comes after the campaign's strongest grassroots fundraising month since the president announced his re-election campaign, a Biden campaign official told Fox News Digital.
Campaign officials told Fox News Digital that in the third quarter, 97% of all donations were under $200 and the average grassroots contribution was $40.
The campaign announced in October that it raised more than $71 million in the third quarter of 2023. The campaign, as of October, also had nearly $91 million in cash on hand, with officials calling that figure "the highest total amassed by any Democratic candidate in history at this point in the cycle."
U.S. pulling visas from Jewish Israeli settlers who attack West Bank Palestinians
WASHINGTON — 
The Biden administration on Tuesday announced it was banning dozens of Jewish Israeli settlers from traveling to the U.S. because of their involvement in brutal attacks on Palestinians in the occupied West Bank aimed at driving people from their homes and taking away their land.
Extremist settlers suspected of violence who already have U.S. visas will find them to be canceled, and any applying now for a visa will be denied, U.S. officials said. The measure is punitive: Many settlers have family in the U.S. and highly value having a visa for travel there.
The settlers' attacks are unacceptable, Secretary of State Antony J. Blinken said in making the announcement Tuesday.
"We have underscored to the Israeli government the need to do more to hold accountable extremist settlers who have committed violent attacks against Palestinians in the West Bank," Blinken said in a statement.
U.S. officials said they were taking action because Israel has largely failed to arrest, prosecute or punish settlers who have burned Palestinian homes and olive groves, stolen their sheep and shot members of Palestinian families.
The politically powerful settler bloc is part of Prime Minister Benjamin Netanyahu's right-wing government.
The Palestinian Authority, which nominally governs the West Bank, says 260 Palestinians have been killed there since Oct. 7 in various attacks.
A number of West Bank Palestinians who have engaged in violence against Israelis will also be subject to the visa ban, U.S. officials said. The number is smaller because Israel usually arrests Palestinian offenders while ignoring the Jewish settlers guilty of similar crimes, U.S. officials said.
Palestinians regard the West Bank as part of a future independent state. But settlers also lay claim to the land and have constructed communities across the West Bank, chopping it up into a noncontiguous pieces that would make a cohesive Palestinian state next to impossible. The settlements are considered illegal under international law.
In Israel, initial reaction to the visa ban was angry. Benny Gantz, a former opposition politician and now member of the war cabinet, said at a news conference that the majority of settlers in the West Bank were "law-abiding people" and that the violence was only the work of a group of extremists.
Even before the Oct. 7 attacks in southern Israel by the Hamas militant group, which touched off the now 2-month-old war in the Gaza Strip, Palestinians in the occupied West Bank were being terrorized by settlers.
At the same time, the Israeli army was mounting numerous raids in the West Bank, killing dozens of Palestinians, some civilians and others whom Israel claimed to be militants from various groups, such as the Palestinian Islamic Jihad.
It was the deadliest period for Palestinians since the second intifada, or uprising, which began in 2000.
Israeli and Palestinian human rights groups say the most insidious West Bank violence comes from the settlers, who act as vigilante mobs with impunity, often under the protection of Israeli soldiers.
U.S. officials have referred to the settlers' actions in the West Bank as Jewish terrorism. They said they are confident they have enough evidence to choose which settlers to ban, even though they have not faced an Israeli court. Stability in the West Bank is essential, the officials said, to prevent the current war from spreading beyond Gaza.
U.S. authorities will begin issuing the bans Tuesday, and "more will be coming in the coming days," State Department spokesman Matthew Miller said. "We expect ultimately this action will impact dozens of individuals and potentially their family members."
Blinken and others have repeatedly urged the Netanyahu government to crack down on rampaging settlers, to no avail. Last week in Israel, Blinken told Netanyahu that the U.S. would take the visa restriction actions regardless of what the Israeli government does in response.
What impact the move will have remains to be seen. Israeli civilian and military authorities have appeared largely impervious to U.S. entreaties to minimize civilian casualties in the war and to allow the entry into Gaza of food, medicine, water and fuel.
Blinken, Defense Secretary Lloyd J. Austin and Vice President Kamala Harris in recent days have repeatedly lamented the number of Palestinian deaths in Gaza and told Israel that its offensive launched this week in the southern half of the Gaza Strip must not replicate the devastation of the barrage on the northern half.
But the death toll in southern Gaza, especially around the city of Khan Younis, is already similar to that of the first days of the northern offensive. Israel ordered Gazans to flee to the south for safety and is now attacking the south, to where more than a million people have been displaced.
Under U.S. pressure, Israel agreed to set up "de-confliction" zones, or safe areas, in which Palestinians can shelter, but the United Nations and other aid groups say those areas are vastly overcrowded, suffering without sufficient food or water, and are not necessarily safe.
Israel is also notifying Gazans of neighborhoods that will be bombed so that they might flee. But the notifications usually require receivers to have access to electricity or an internet connection to be effective, and few Gazans have either, U.N. officials say.
Miller said that it was too soon to evaluate the civilian death toll in the south, but that "Israel is not doing enough" to ease the humanitarian siege.
New focus, meanwhile, is being given to reports of rape and sexual violence committed by Hamas against Israeli women and girls. Hamas has said it did not use rape as a weapon of war, but testimony from witnesses is being gathered by the U.N. and Israel that describe numerous cases of sexual torture.
"Over the past few weeks, survivors and witnesses of the attacks have shared the horrific accounts of unimaginable cruelty," President Biden said Tuesday. "Reports of women raped — repeatedly raped — and their bodies being mutilated while still alive — of women corpses being desecrated, Hamas terrorists inflicting as much pain and suffering on women and girls as possible and then murdering them. It is appalling."
Biden said Hamas' refusal to release a last batch of female hostages, ages 20 to 39 and mostly civilian, caused Friday's collapse of a fragile truce that had seen freedom for about 100 hostages and a surge in humanitarian aid for Gaza. Fighting immediately resumed.
In addition to hostage-taking, the Hamas attacks on Oct. 7 killed 1,200 Israelis and foreign nationals, mostly civilians, Israel said, and Israeli bombardment of the densely populated Gaza enclave has killed at least 16,000 people, according to the Hamas-controlled Gaza Health Ministry.
Tuberville ends blockade of most military promotions after months-long abortion fight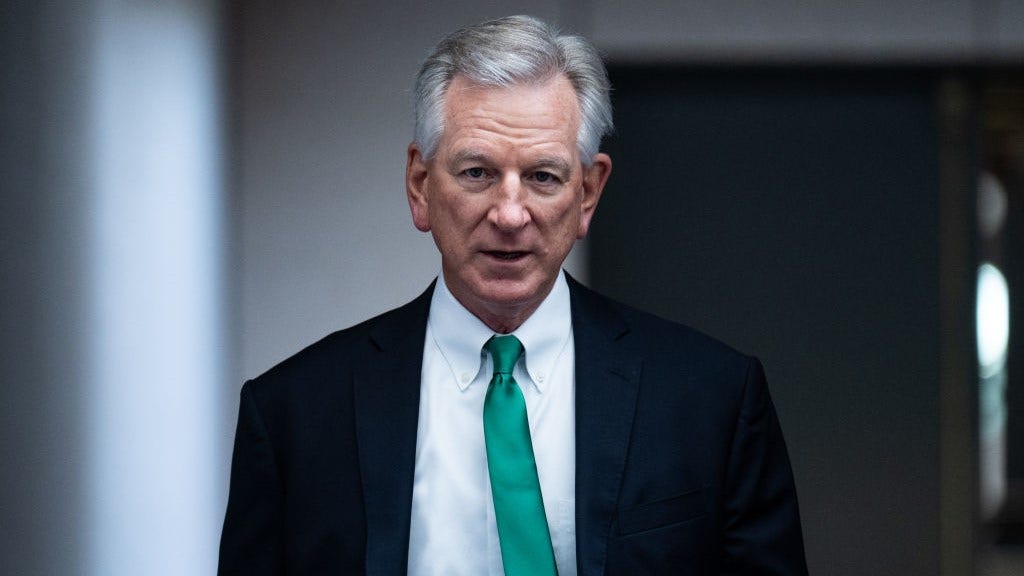 Sen. Tommy Tuberville, R-Ala., announced on Tuesday he is finally backing down from his hold on hundreds of military promotions to protest the Pentagon's abortion policy.
Tuberville told reporters he would release all holds except for four-star generals after a nine-month long protest that angered several of his colleagues, including Republicans who feared the stalled promotions would impact military readiness. 
The former college football coach claimed he could not continue his hold after Senate Majority Leader Chuck Schumer, D-N.Y., "changed the rules" in the National Defense Authorization Act (NDAA), an annual must-pass defense spending bill. 
"I'd love to have had five downs in football instead of four, but you can't do it. It's got to be fair for everybody," Tuberville said. "So that being said, I'm not going to hold the promotions of these people any longer. We just released them." 
TUBERVILLE NOT BUDGING ON MILITARY HOLDS OVER ABORTION POLICY AS DEMS EYE RULES CHANGE
Tuberville began blocking President Biden's military nominations in February over what he said was the Pentagon's "illegal" policy of providing travel expense reimbursement to service members who seek an abortion. The Biden administration adopted the policy last year in response to the Supreme Court's ruling in Dobbs v. Jackson Women's Health Organization, which overturned Roe v. Wade and held the U.S. Constitution does not confer a right to abortion. 
Almost 400 military nominations have since been in limbo due to Tuberville's blanket hold on confirmations and promotions for senior military officers. It's a Tuberville's opponents say has left key national security positions unfilled and military families with an uncertain path forward.
PENTAGON ASKS FOR $114m TO SPEND ON DIVERSITY, EQUITY, INCLUSION AND ACCESSIBILITY IN 2024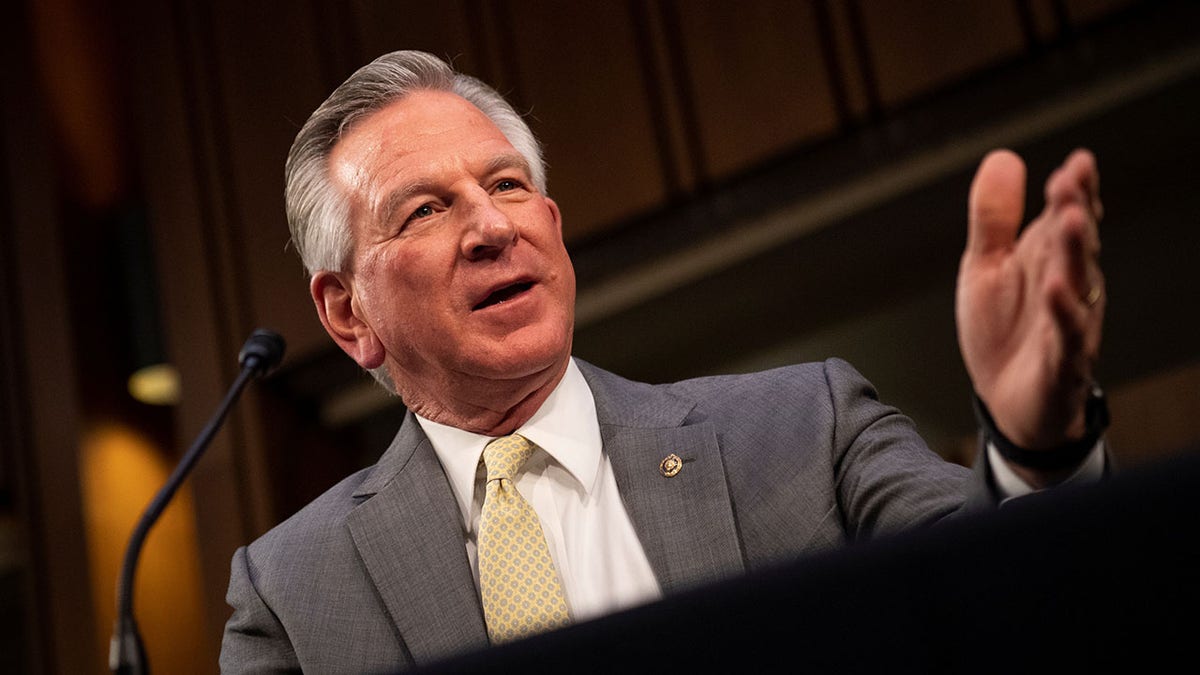 In October, a bipartisan group of lawmakers planned to maneuver around Tuberville's hold by introducing a rules change in the Senate Rules Committee that would allow them to approve a batch of nominees through 2024.
Majority Leader Schumer last week said he would bring a resolution to the Senate floor that would adopt the rules change and circumvent Tuberville. 
DEFENSE SECRETARY AUSTIN VISITS UKRAINE AS PENTAGON URGES CONGRESS TO PASS ADDITIONAL AID TO FIGHT RUSSIA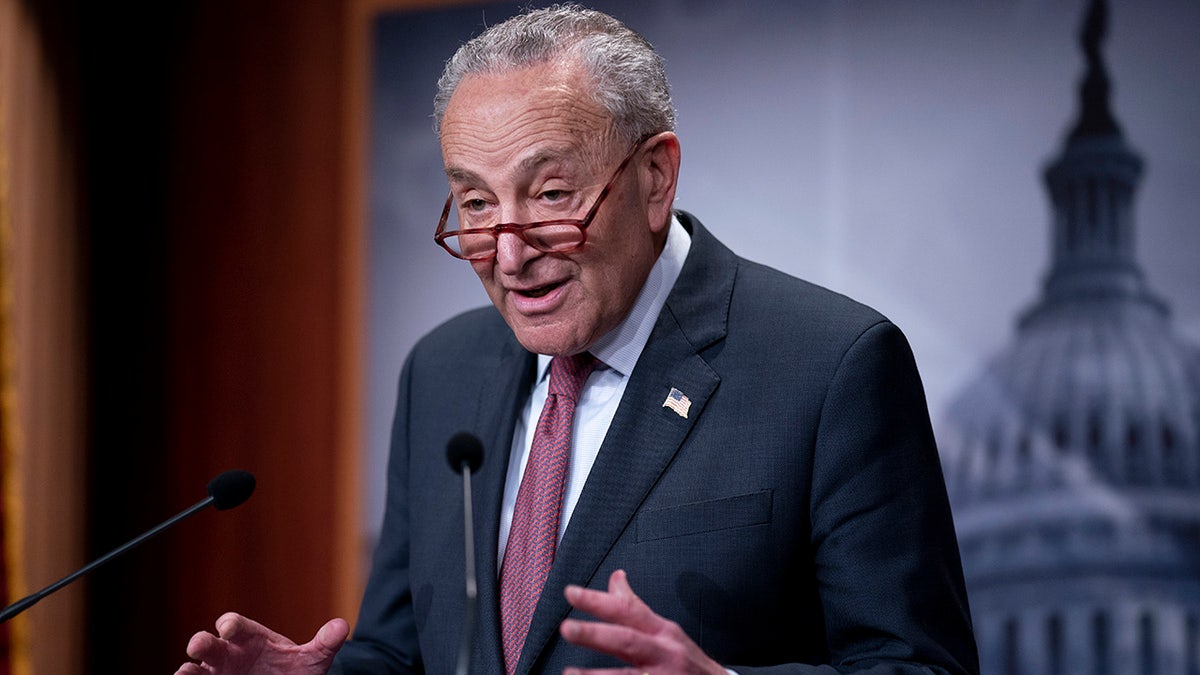 After Tuberville's announcement, Schumer spoke at a press conference and said that lawmakers would move the delayed military promotions as soon as Tuesday afternoon.
"I want to say, in regarding Senator Tuberville, in regards to Tuberville finally lifting his unnecessary and harmful holds on our nation's military officials, I'm happy that we can finally move forward and give these men and women the promotions they deserve. I plan to move these promotions as soon as possible, possibly later this afternoon," Schumer said.  
He added, "I hope no one does this again, and I hope they learn the lesson of Senator Tuberville. And that is: He held out for many, many months, hurt our national security, caused discombobulation to so many military families who have been so dedicated to our country and didn't get anything he wanted. It's a risky strategy that will not succeed. I hope it doesn't happen again." 
Fox News Digital's Jamie Joseph and the Associated Press contributed to this report.