Column: A rare win for Republicans, triumph for labor and dilemma for Newsom
SACRAMENTO — 
The lopsidedly Democratic California Legislature was turned on its head. The most dramatic event of this year's just-concluded session was a bizarre, unanimous Republican victory.
The rare GOP triumph was led by a tenacious Bakersfield conservative, Sen. Shannon Grove, whose cause was right. In the end, it proved irresistible even for liberal lawmakers whose ideology was antithetical to her bill.
Grove's cause was longer prison sentences for sex traffickers of children. Her bill, SB 14, classified the pimping of kids under 18 as a "serious" crime. Duh! What's to argue?
Nothing, the Senate figured. It voted 40-0 without debate just before the Memorial Day weekend to send her bill to the Assembly.
But categorizing sex trafficking of children as a serious felony subjects repeat offenders to California's "three-strikes" law that liberals have been on a crusade to scuttle because it can mean life sentences and overcrowded prisons.
So in July, Grove's bill was shelved by the Assembly Public Safety Committee chaired by Assemblymember Reginald Jones-Sawyer (D-Los Angeles). This panel has long been a deathbed for sentence-stiffening bills.
"The media got hold of it," Grove told me. "Californians wouldn't have known about it if you guys weren't engaged. Then the governor definitely got engaged. And the speaker engaged."
There was public outrage — and intervention by the two powerful Democrats: Gov. Gavin Newsom and new Assembly Speaker Robert Rivas (D-Hollister). Their arm-twisting saved the bill. The Assembly Public Safety Committee briefly reconvened and Democrats meekly resurrected the measure.
SB 14 finally reached the Assembly floor Sept. 11 and passed 80-0, but only after Republicans rubbed the Democrats' noses in it.
"People commit crimes and nothing happens," Republican Leader James Gallagher of Yuba City asserted, echoing a much-repeated GOP line that may be gaining more public traction. "Finally we're taking a stand today."
Republican Assemblyman Bill Essayli of Corona contended that stiffer sentences for sex traffickers went against the liberals' "empty-the-prisons agenda."
Democratic Assemblyman Al Muratsuchi of Rolling Hills Estates, a former prosecutor, cautioned party colleagues: "We need to restore balance — continue to invest in programs like mental health and education, but do more to keep our neighborhoods safe … making sure those committing the most heinous crimes are locked up where they're not hurting more people."
The Senate later agreed to Assembly amendments that protected trafficked victims from being targeted by prosecutors, a stated liberal fear. And the measure was sent to Newsom on a unanimous vote.
It was a major triumph not only for Grove and Republicans, but for two Democrats: the rookie speaker and the nationally ambitious governor.
Newsom's biggest victory, however, was bipartisan passage just before legislative adjournment Thursday night of the governor's sorely needed overhaul of mental health laws and funding. It represented his latest attempt — mostly failed — to solve California's persistent problem of homelessness.
The Legislature passed three bills, two whose author was Sen. Susan Talamantes Eggman (D-Stockton), who grew up watching her aunt Barbara suffer from mental illness. Her aunt never received adequate treatment and struggled on and off the street, then was gang-raped and soon died of AIDs.
Much of today's homeless dilemma stems from Gov. Ronald Reagan and the Legislature closing state mental health hospitals 56 years ago. Sacramento turned over patients' care to counties. But little money was supplied for treatment. Many former patients self-medicated with drugs and alcohol and wound up on the street.
One Eggman bill, SB 43, would make it easier for homeless people with severe substance abuse and mental disorders to be detained against their will for treatment.
The other Eggman bill, SB 326, would redirect $1 billion annually from the so-called millionaires' tax — roughly 30% of the fund — to operate new mental health housing and treatment facilities for 10,000 additional people with serious behavioral health or substance-abuse problems.
Voters in the March presidential primary will need to approve the reconfiguration of millionaires' tax spending. And they'll also be asked to authorize a $6.4-billion bond issue to build the new housing and treatment units.
That Newsom bond proposal — jockeyed through the Legislature by Assemblywoman Jacqui Irwin (D-Thousand Oaks) — expanded quietly and unexpectedly by $1.7 billion in the final three harried days of the legislative session. A little bait and switch? What's another billion or two?
But the session's grand winner was labor, the state Capitol's most powerful special interest these days.
It achieved legislation to increase the number of employees' paid sick days, raise the minimum wage for healthcare and fast-food workers and even permit legislative staffers to unionize.
The biggest eye-opener, however, was legislation to allow striking workers to collect state unemployment insurance after two weeks.
"When someone goes on strike, it's not a romantic thing. It's hard on that family," declared Sen. Anthony Portantino (D-Burbank) during heated debate on his bill, SB 799.
"This is the craziest thing I've seen," countered Sen. Brian Dahle (R-Bieber), who runs a seed farming business. "Someone who has a job? Goes on strike and gets [state] benefits?"
Dahle made sense and so did Sen. Kelly Seyarto (R-Murrieta), who argued: "Going on strike is a voluntary thing. And that's not what unemployment insurance is set up for."
Both houses sent the bill to the governor on a party-line vote.
Newsom expressed concerns about the measure last week — torn between his loyalty to labor and realization that the state's unemployment insurance fund is already roughly $20 billion in debt.
"One has to be cautious," the governor said noncommittally when asked whether he'd sign the bill.
Cautious fiscally and politically.
By contrast, the only need for caution regarding the child sex-trafficking bill is to make sure the unconscionable bad guys are locked up for a very long time.

Live Vote Count: House Stopgap Measure as Shutdown Looms
Loading…
| Answer | Democrats | Republicans | Total | Bar chart of total votes |
| --- | --- | --- | --- | --- |
| | 0 | 0 | 0 | |
| | 0 | 0 | 0 | |
After a stopgap spending measure failed on Friday in the House of Representatives, Speaker Kevin McCarthy raced to push forward a measure on Saturday that would keep the government funded for 45 days. Under the special rules of this vote, two-thirds of those present — including a significant number of Democrats — will have to vote in favor for the measure to pass. See how each member of the House is voting.
How Every Representative Voted
Georgia indictment: First Trump co-defendant pleads guilty in Fulton County court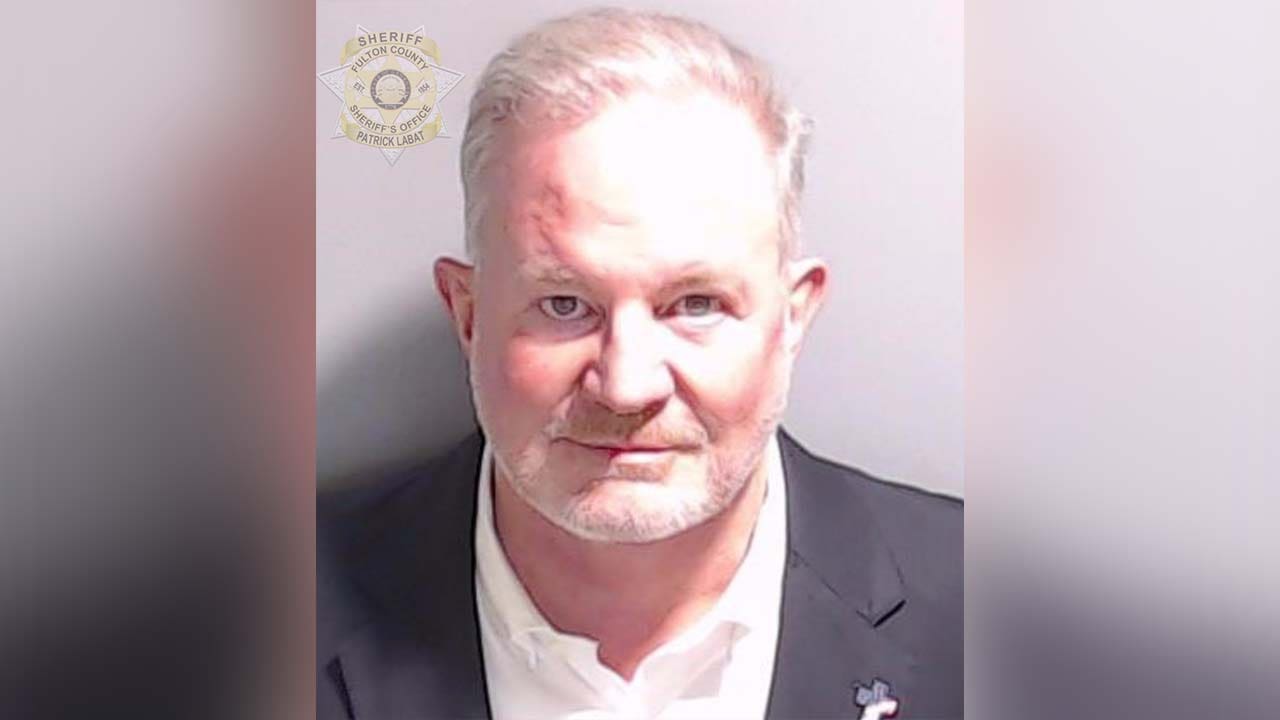 Scott Hall, an Atlanta bail bondsman who is one of former President Donald Trump's 18 co-defendants in the Georgia 2020 election interference case, pleaded guilty Friday.
He is the first defendant to take a plea deal. 
Hall, 59, pleaded guilty to misdemeanor charges of conspiracy to commit intentional interference with performing election duties. Prosecutors had accused him of trying to steal sensitive information from Coffee County, Georgia. He pled down from felony charges of racketeering and six conspiracy counts.
Under the agreement reached with prosecutors, Hall will receive five years probation and must testify in further proceedings. He was given a $5,000 fine, ordered to complete 200 hours of community service and is prohibited from administering elections again. 
GEORGIA INDICTMENT: FIRST TRUMP CO-DEFENDANT PLEADS 'NOT GUILTY'
Hall must also write a letter of apology to the citizens of the state of Georgia and is under a gag order prohibiting him from speaking to the press.
He is a minor figure in the grand plot that District Attorney Fani Willis alleges Trump orchestrated to overturn Democrat Joe Biden's victory and stay in power. Still, the plea deal is a win for Willis as she advances her racketeering case against Trump. 
Hall's attorney Jeff Weiner, who was in court with him Friday, said that under the deal, his client's record will be wiped clean after he completes probation. The agreement allows Hall to avoid the stress of "living under a serious felony indictment" without knowing when he might go to trial, the attorney said.
"The nightmare is over for my client," Weiner told Fox News Digital, adding that the plea agreement is an "excellent resolution" to Hall's case. 
TRUMP DEMANDS COURT IGNORE DOJ REQUEST FOR GAG ORDER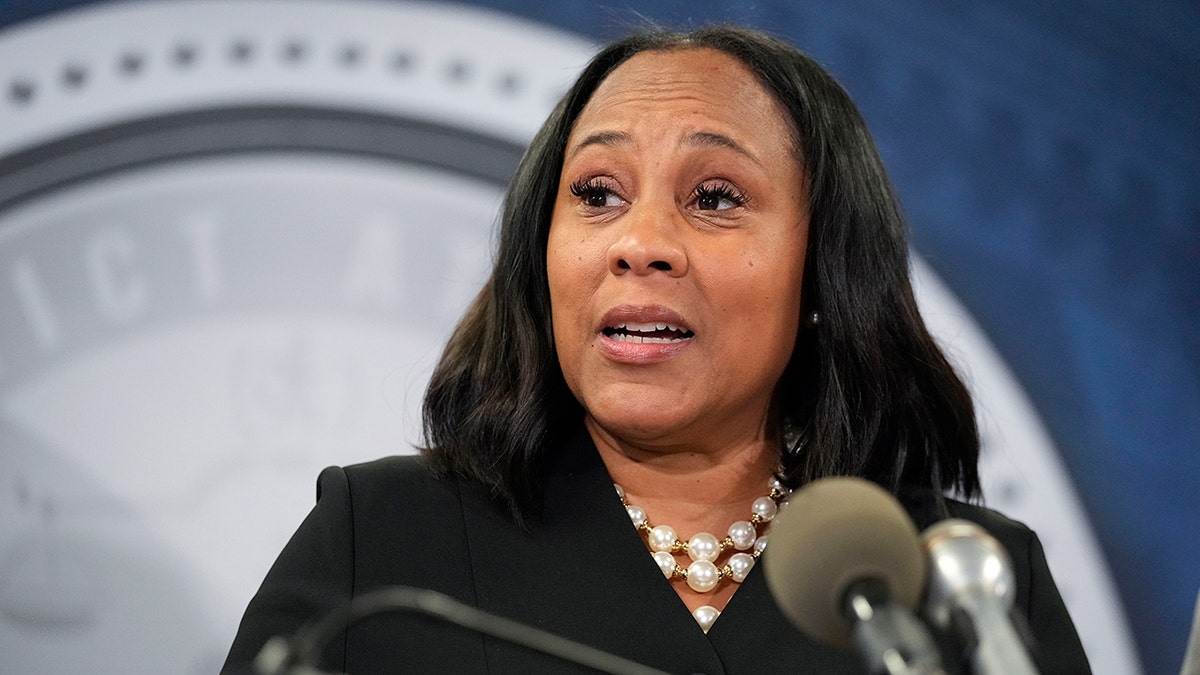 Weiner said that his client was a "concerned citizen" who, like millions of Americans, believed Trump's claims that the 2020 election was stolen and took it upon himself to investigate. Hall never worked for Trump either formally or informally and does not know much about the larger alleged conspiracy, the attorney said. 
Weiner does not know if Hall will be called to testify against Trump or any of the other defendants, but said his client is "not an informant, not a snitch." 
The 98-page Fulton County indictment describes Hall as an associate of longtime Trump adviser David Bossie.
Hall is accused of conspiring to unlawfully access voter data and ballot counting machines at the Coffee County Election office on January 7, 2021. Trump allies had sought access to voting systems to support their claims that voting systems had been tampered with to steal the election. 
Authorities say that Hall and co-defendants conspired to allow others to "unlawfully access secure voting equipment and voter data." This included ballot images, voting equipment software and personal vote information that was later made available to people in other states, according to the indictment.
SIDNEY POWELL AND KENNETH CHESEBRO TO BE TRIED SEPARATELY FROM TRUMP, 16 OTHER DEFENDANTS IN GEORGIA CASE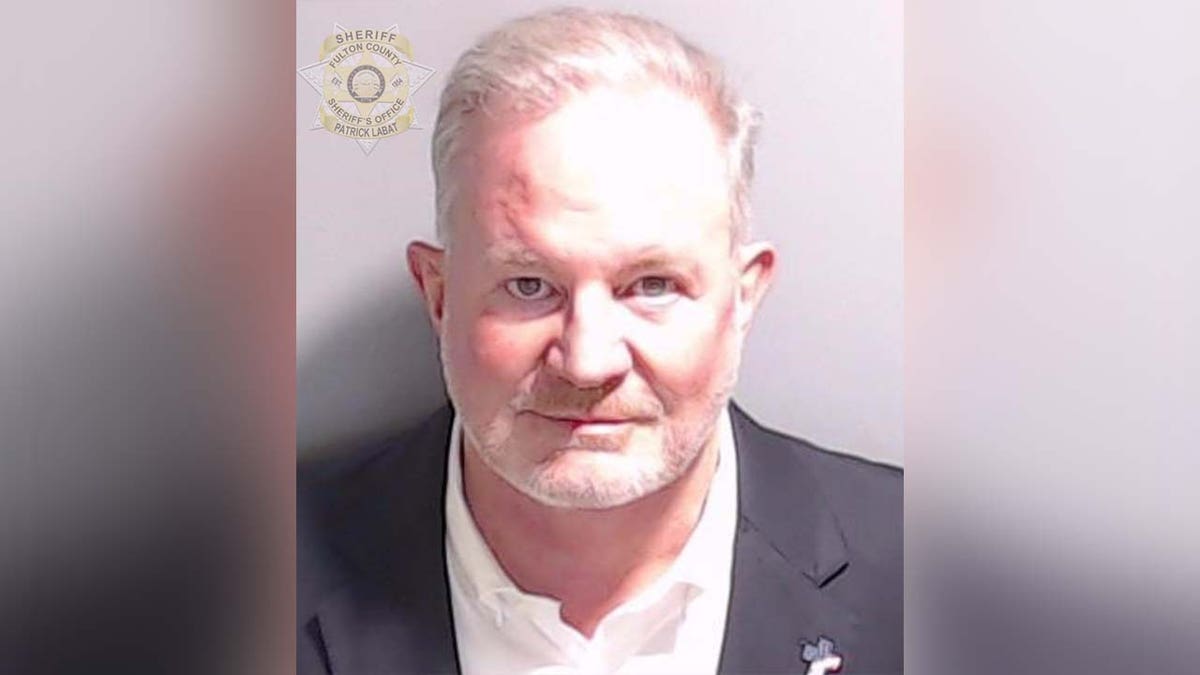 The District Attorney's office has not commented on the plea deal. 
Trump spokesman Steven Cheung did not immediately respond to a request for comment. 
At another hearing Friday, prosecutor Nathan Wade revealed that the district attorney's office planned to offer plea deals to lawyers Sidney Powell and Kenneth Chesebro. The pair are due to be tried in court on October 23, even though their lawyers have argued that they do not know each other and are not accused of participating in the same acts, the Associated Press reported.
Powell faces charges related to a breach of election equipment in rural Coffee County. She allegedly hired a computer forensics team that copied data and software from the election equipment without authorization.
Weiner said that Hall went to Coffee County as an observer, and that he encouraged the purported "voting machine experts" brought there by Powell to investigate the voting machines. He denied that Hall did anything illegal. 
Chesebro was indicted in connection to a plan to have 16 Georgia Republicans falsely declare themselves "duly elected and qualified" electors and name Trump the winner of the state's 2020 presidential election.  
Finally, on Friday, U.S. District Judge Steve Jones rejected requests by four other defendants, including former Justice Department official Jeffrey Clark, to move the charges against them from state court to federal court. 
Clark is charged with one count of racketeering and one count of criminal attempt to commit false statements.
Fox News' Timothy H.J. Nerozzi and The Associated Press contributed to this report.
How Dianne Feinstein helped preserve the California desert
Federal offices were flooded with applications to place solar mirrors across the arid flatlands of southeastern California, but Sen. Dianne Feinstein was not going to let that stop her from protecting the heart of the Mojave Desert from development.
Some of those projects were headed toward fruition when Feinstein in 2009 announced plans to introduce bills to establish national monuments on roughly 1 million acres of public lands that are home to bighorn sheep, desert tortoises, extinct volcanoes, sand dunes and ancient petroglyphs.
Aggressive and impactful reporting on climate change, the environment, health and science.
Her campaign to create the monuments amid the unfolding desert land rush turned out to be a lengthy one, held up for years by conflicts among environmentalists, off-roaders, hunters and renewable energy interests.
Ultimately, she prevailed. President Obama in 2016 designated three new national monuments in the California desert, expanding protection to 1.8 million acres of Mojave Desert landscape.
"Sen. Feinstein had a passion for the Mojave Desert — and everything in it," said David Myers, president of the Wildlands Conservancy and a longtime friend of Feinstein, who died on Friday. "It stirred her soul: the wildlife, the sand dunes, the wind, the people who worked the land — the old California romance with backcountry roads of adventure and enchantment."
"I visited the Mojave several times with Sen. Feinstein and her husband," he recalled. "She was comfortable there. Wore no makeup. Absorbed the wonders of it all.
"She was a defender of the California desert like no other."
Obama's designation of the monuments was requested by Feinstein, who for a decade had sought to protect land that wasn't included in the 1994 California Desert Protection Act. That measure, which she authored, covered nearly 7.8 million acres, elevated Death Valley and Joshua Tree to national park status, and created Mojave National Preserve.
Feinstein had initially asked Obama in 2014 to use his authority to create the protected zones, without approval of Congress, to break a logjam of interests that had stalled her previous bills.
Her effort came on the heels of Obama's designation earlier that year of much of Angeles National Forest as a national monument. Rep. Judy Chu (D-Monterey Park) had urged Obama to act after Congress appeared unwilling to approve her legislation to create a national recreation area to address problems in the San Gabriel Mountains.
Earlier this year, Feinstein supported a request by Chu and Sen. Alex Padilla (D-Calif.) for President Biden to add 109,167 acres to San Gabriel Mountains National Monument.
The move would increase the monument by roughly a third and extend its boundaries to the back door of San Fernando Valley neighborhoods including Sylmar, Santa Clarita and Pacoima. It would also give the U.S. Forest Service greater ability to protect natural resources and manage crowds in areas left out of the 2014 monument designation by then-President Obama.
"California has lost a true champion for our state," Chu said.
Presidents dating back to Theodore Roosevelt have invoked the Antiquities Act to sidestep Congress to protect areas of historic or scientific interest.
Such action, however, is nearly always controversial, with critics saying the designations unreasonably limit logging, grazing, mining and other activities across wide swaths of the West.
In California, the development of solar-power facilities in the desert had been a top priority of the Obama administration as it sought to ease the nation's dependence on fossil fuels and curb global warming.
Companies were racing to finalize their permits, which would qualify them to obtain some of the $15 billion in federal stimulus funds designated for renewable energy projects. At stake was the creation of 48,000 jobs and enough new energy to power almost 1.8 million homes, officials said at the time.
Despite fierce political and economic headwinds, Obama in 2016 designated the three new national monuments Feinstein had requested: Mojave Trails, Sand to Snow, and Castle Mountains.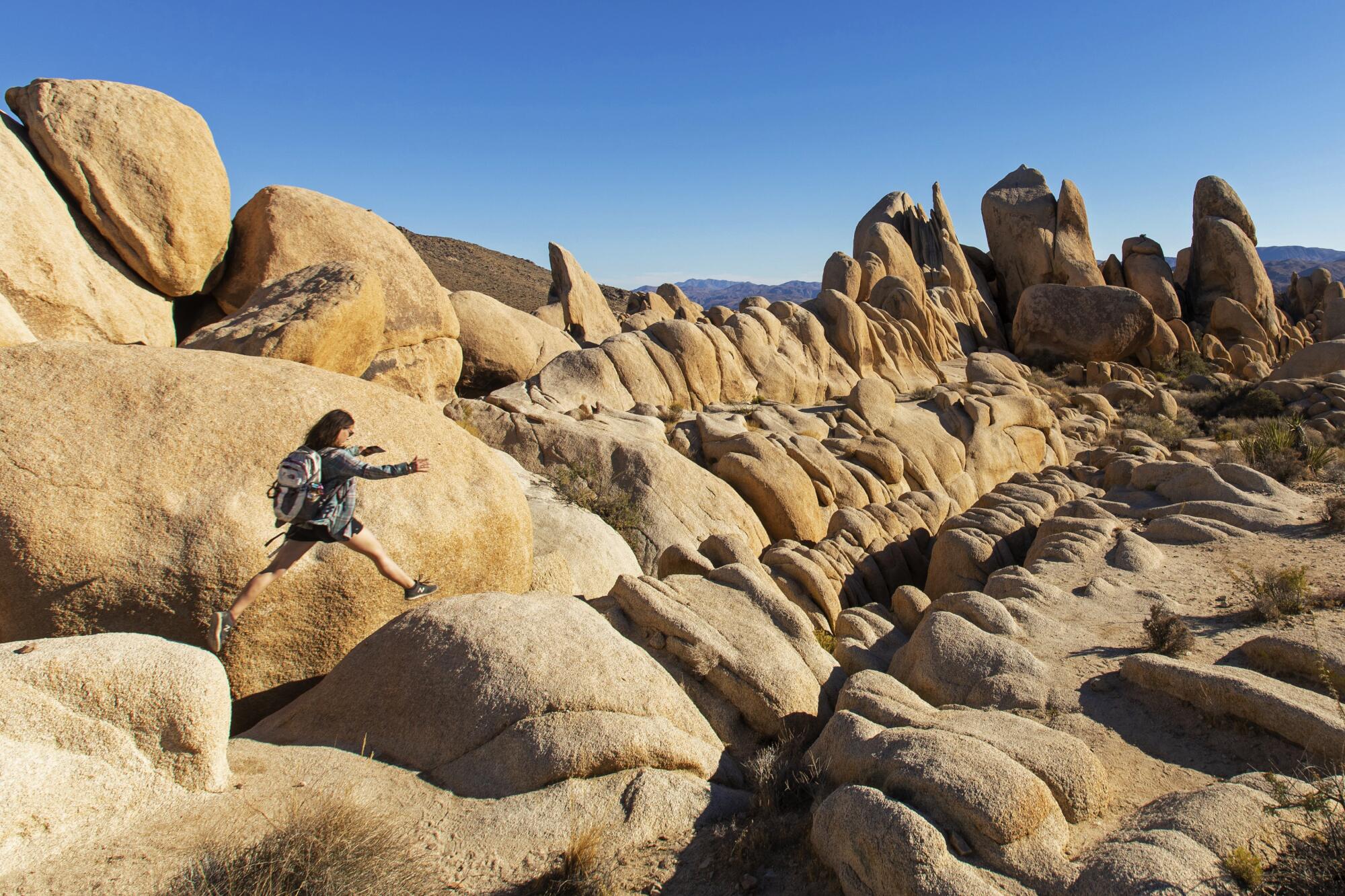 Much of the land had been purchased more than a decade earlier by private citizens and Myers' Wildlands Conservancy, then donated to the U.S. Bureau of Land Management in anticipation of its eventually receiving the protection of national monument status.
A post-designation ceremony held in the Oval Office was "one of my proudest moments in conservation," Myers said. "They had us pose for a photograph — Sen. Feinstein was on Obama's left, and I was on his right."
"President Obama pulled us closer to him for the photo," he added, "then smiled and said, 'We're all friends here, right?' "