5 Americans freed in Iran prisoner swap after years of captivity
NEW YORK — 
Five American citizens held for years in Iran under what U.S. officials describe as brutal conditions were freed Monday and allowed to fly out of the country, the result of months of secret negotiations, a senior Biden administration official said.
In exchange, Iran will gain access to $6 billion in Iranian oil revenue that has been frozen, and five Iranian citizens imprisoned in the U.S. will be released.
The former prisoners flew in a Qatari government airplane to Doha before continuing to Washington. Several senior Biden administration officials were on hand to greet them in the Qatari capital.
Deemed wrongfully detained by the U.S., they were moved from the notorious Evin prison in Tehran last month to house arrest as the first step in the complicated deal. Among the five was Siamek Namazi, 51, the longest held at eight years.
Others who were freed include Emad Shargi, 59, a businessman like Namazi, and Morad Tahbaz, 67, an environmentalist. The two others, at least one of whom is a woman, have declined to be publicly identified. Shargi and Tahbaz were arrested in 2018.
The three identified men are dual U.S. and Iranian citizens and were imprisoned on what Iran called security-related charges. Namazi's father, Baquer, was also arrested by Iran in 2016 when he went to visit his son but was released in October on "humanitarian grounds," Tehran officials said. He is 86 years old and in poor health.
All of the former prisoners were categorized by the U.S. government as "wrongfully detained," which means a new division within the State Department worked exclusively on securing their freedom.
Once the Americans reached house arrest, the U.S. authorized the transfer of $6 billion, frozen as part of economic sanctions against Iran, from a South Korean bank where the money was being held to a "supervised" bank account in Qatar. Iran will be allowed to use the money only for humanitarian needs, U.S. officials said. The transactions will be monitored, and if Tehran uses the money for terrorism or military purposes, the U.S. will re-freeze funds, the officials said.
The deal is controversial, especially among Republican critics of the Biden administration, who argue that the arrangement will give the Islamic Republic, as well as other governments, incentive to capture Americans and hold them hostage for ransom.
Some critics have also falsely accused the Biden administration of paying off Iran to secure the freedom of the Americans. In fact, the funds were earned by Iran through oil sales several years ago.
While advocating for the freedom of the Americans, Rep. Michael McCaul (R-Texas) said he was concerned that facilitating the transfer of the money to Iran, "the world's top state sponsor of terrorism," would encourage future hostage-taking.
"The administration is demonstrating weakness that only further endangers Americans and freedom-loving people around the world," McCaul said in a statement.
Administration officials acknowledge that the deal has involved what they called tough choices.
"When it comes to getting Americans out of jail and back home [who have been] unjustly detained anywhere in the world, I'm happy to take any criticism that comes my way," Secretary of State Antony J. Blinken said last week. "We are willing to make hard decisions to make that happen."
The money transfer has been complex. South Korea insisted it be executed in tranches so as not to affect its own economy. Blinken earlier this month signed waivers to reassure international banks they could handle the money without risk of incurring sanctions or penalties.
Iran's president, Ebrahim Raisi, has nevertheless raised doubts about how his country will use the money, despite the stated U.S.-imposed restrictions.
"This money belongs to the Iranian people, the Iranian government, so the Islamic Republic of Iran will decide what to do with this money," Raisi said in an interview with NBC. He spoke through an interpreter.
Negotiations over the prisoners have remained separate from a raft of still-contentious issues between Washington and Tehran, such as Iran supplying Russia with drones used in the war on Ukraine and its support for militant groups throughout the Middle East.
The Biden administration has continued imposing sanctions on Iran and on individual officials, including a batch last week. Many target those considered responsible for human rights abuses, including the death of Mahsa Jina Amini, a young Iranian Kurdish woman who died in the custody of the country's so-called morality police a year ago. She was arrested for failing to wear her headscarf properly, and her death triggered widespread protests that the Iranian government violently repressed.
"We'll continue to sanction Iranian behavior, whether it is flouting basic norms of human rights contained in the Universal Declaration [of Human Rights] or … the work that Iran is doing to provide weapons to Russia to kill Ukrainian civilians, and we'll have more designations on that in the coming days," White House national security advisor Jake Sullivan said Friday.
Talks with Iran to curb its nuclear program have been stalled since the Trump administration pulled out of an international agreement that limited Iran's enrichment of uranium, a key ingredient in nuclear production.
Amid the release of the American citizens from Iran, several others are still being held abroad, including Wall Street Journal reporter Evan Gershkovich, who was arrested in Russia in late March on espionage charges, and Paul Whelan, a former Marine and corporate security executive detained in Russia in 2018, also on spy charges. Both men have denied the allegations.
American basketball star Brittney Griner, arrested by Russia in 2022 for possession of vape cartridges containing hash oil, was released late last year in exchange for Viktor Bout, a convicted Russian arms dealer.
Despite the cheer over the release of Iran's prisoners, critics continued to pummel the Biden administration for making concessions to the country, with which Washington has not had diplomatic relations for decades.
Former vice president and current GOP presidential candidate Mike Pence said the $6 billion amounted to a "ransom."
But State Department spokesman Matthew Miller said that attitude was unrealistic.
"Iran is not going to release these American citizens out of the goodness of their heart," he said before Monday's release. "That is not real life. … That was never going to happen."
Wilkinson reported from New York and Subramanian from Washington.

Georgia indictment: First Trump co-defendant pleads guilty in Fulton County court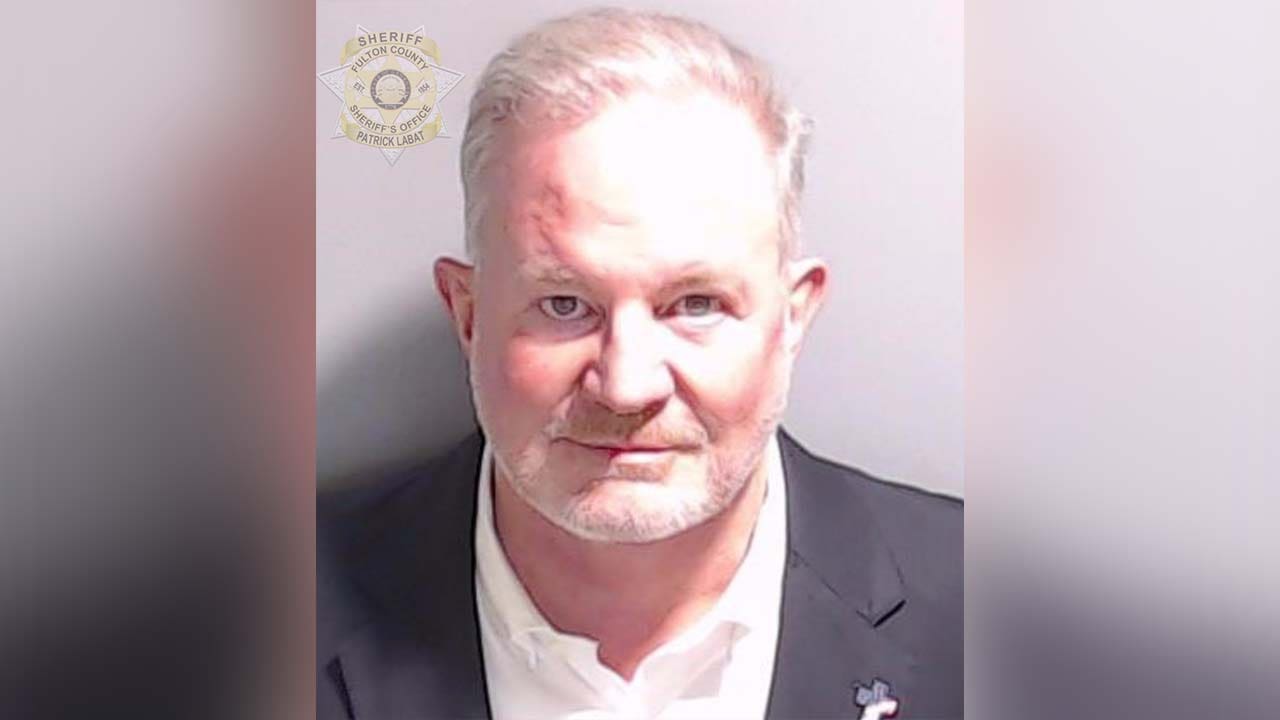 Scott Hall, an Atlanta bail bondsman who is one of former President Donald Trump's 18 co-defendants in the Georgia 2020 election interference case, pleaded guilty Friday.
He is the first defendant to take a plea deal. 
Hall, 59, pleaded guilty to misdemeanor charges of conspiracy to commit intentional interference with performing election duties. Prosecutors had accused him of trying to steal sensitive information from Coffee County, Georgia. He pled down from felony charges of racketeering and six conspiracy counts.
Under the agreement reached with prosecutors, Hall will receive five years probation and must testify in further proceedings. He was given a $5,000 fine, ordered to complete 200 hours of community service and is prohibited from administering elections again. 
GEORGIA INDICTMENT: FIRST TRUMP CO-DEFENDANT PLEADS 'NOT GUILTY'
Hall must also write a letter of apology to the citizens of the state of Georgia and is under a gag order prohibiting him from speaking to the press.
He is a minor figure in the grand plot that District Attorney Fani Willis alleges Trump orchestrated to overturn Democrat Joe Biden's victory and stay in power. Still, the plea deal is a win for Willis as she advances her racketeering case against Trump. 
Hall's attorney Jeff Weiner, who was in court with him Friday, said that under the deal, his client's record will be wiped clean after he completes probation. The agreement allows Hall to avoid the stress of "living under a serious felony indictment" without knowing when he might go to trial, the attorney said.
"The nightmare is over for my client," Weiner told Fox News Digital, adding that the plea agreement is an "excellent resolution" to Hall's case. 
TRUMP DEMANDS COURT IGNORE DOJ REQUEST FOR GAG ORDER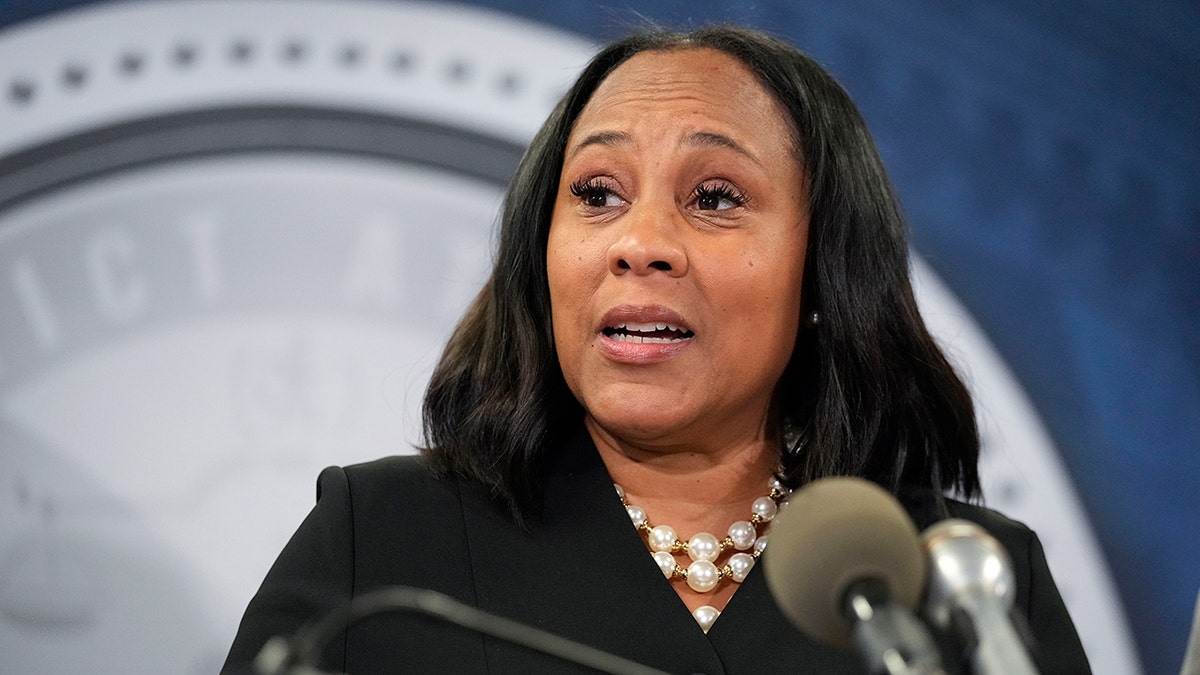 Weiner said that his client was a "concerned citizen" who, like millions of Americans, believed Trump's claims that the 2020 election was stolen and took it upon himself to investigate. Hall never worked for Trump either formally or informally and does not know much about the larger alleged conspiracy, the attorney said. 
Weiner does not know if Hall will be called to testify against Trump or any of the other defendants, but said his client is "not an informant, not a snitch." 
The 98-page Fulton County indictment describes Hall as an associate of longtime Trump adviser David Bossie.
Hall is accused of conspiring to unlawfully access voter data and ballot counting machines at the Coffee County Election office on January 7, 2021. Trump allies had sought access to voting systems to support their claims that voting systems had been tampered with to steal the election. 
Authorities say that Hall and co-defendants conspired to allow others to "unlawfully access secure voting equipment and voter data." This included ballot images, voting equipment software and personal vote information that was later made available to people in other states, according to the indictment.
SIDNEY POWELL AND KENNETH CHESEBRO TO BE TRIED SEPARATELY FROM TRUMP, 16 OTHER DEFENDANTS IN GEORGIA CASE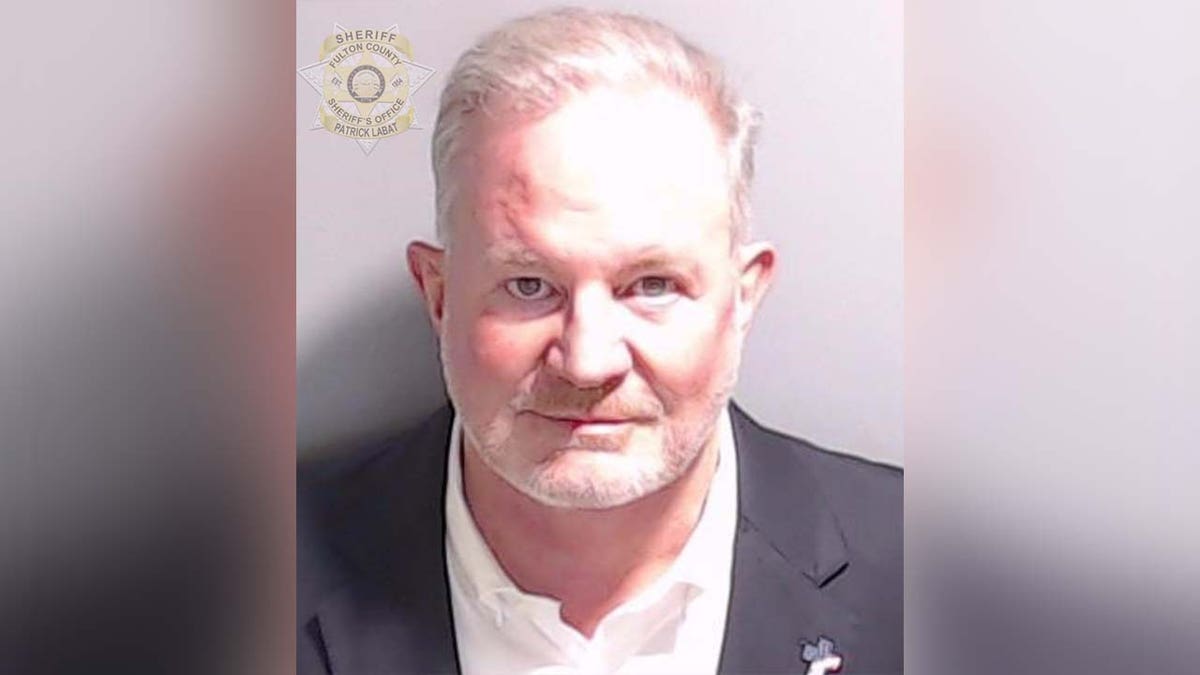 The District Attorney's office has not commented on the plea deal. 
Trump spokesman Steven Cheung did not immediately respond to a request for comment. 
At another hearing Friday, prosecutor Nathan Wade revealed that the district attorney's office planned to offer plea deals to lawyers Sidney Powell and Kenneth Chesebro. The pair are due to be tried in court on October 23, even though their lawyers have argued that they do not know each other and are not accused of participating in the same acts, the Associated Press reported.
Powell faces charges related to a breach of election equipment in rural Coffee County. She allegedly hired a computer forensics team that copied data and software from the election equipment without authorization.
Weiner said that Hall went to Coffee County as an observer, and that he encouraged the purported "voting machine experts" brought there by Powell to investigate the voting machines. He denied that Hall did anything illegal. 
Chesebro was indicted in connection to a plan to have 16 Georgia Republicans falsely declare themselves "duly elected and qualified" electors and name Trump the winner of the state's 2020 presidential election.  
Finally, on Friday, U.S. District Judge Steve Jones rejected requests by four other defendants, including former Justice Department official Jeffrey Clark, to move the charges against them from state court to federal court. 
Clark is charged with one count of racketeering and one count of criminal attempt to commit false statements.
Fox News' Timothy H.J. Nerozzi and The Associated Press contributed to this report.
How Dianne Feinstein helped preserve the California desert
Federal offices were flooded with applications to place solar mirrors across the arid flatlands of southeastern California, but Sen. Dianne Feinstein was not going to let that stop her from protecting the heart of the Mojave Desert from development.
Some of those projects were headed toward fruition when Feinstein in 2009 announced plans to introduce bills to establish national monuments on roughly 1 million acres of public lands that are home to bighorn sheep, desert tortoises, extinct volcanoes, sand dunes and ancient petroglyphs.
Aggressive and impactful reporting on climate change, the environment, health and science.
Her campaign to create the monuments amid the unfolding desert land rush turned out to be a lengthy one, held up for years by conflicts among environmentalists, off-roaders, hunters and renewable energy interests.
Ultimately, she prevailed. President Obama in 2016 designated three new national monuments in the California desert, expanding protection to 1.8 million acres of Mojave Desert landscape.
"Sen. Feinstein had a passion for the Mojave Desert — and everything in it," said David Myers, president of the Wildlands Conservancy and a longtime friend of Feinstein, who died on Friday. "It stirred her soul: the wildlife, the sand dunes, the wind, the people who worked the land — the old California romance with backcountry roads of adventure and enchantment."
"I visited the Mojave several times with Sen. Feinstein and her husband," he recalled. "She was comfortable there. Wore no makeup. Absorbed the wonders of it all.
"She was a defender of the California desert like no other."
Obama's designation of the monuments was requested by Feinstein, who for a decade had sought to protect land that wasn't included in the 1994 California Desert Protection Act. That measure, which she authored, covered nearly 7.8 million acres, elevated Death Valley and Joshua Tree to national park status, and created Mojave National Preserve.
Feinstein had initially asked Obama in 2014 to use his authority to create the protected zones, without approval of Congress, to break a logjam of interests that had stalled her previous bills.
Her effort came on the heels of Obama's designation earlier that year of much of Angeles National Forest as a national monument. Rep. Judy Chu (D-Monterey Park) had urged Obama to act after Congress appeared unwilling to approve her legislation to create a national recreation area to address problems in the San Gabriel Mountains.
Earlier this year, Feinstein supported a request by Chu and Sen. Alex Padilla (D-Calif.) for President Biden to add 109,167 acres to San Gabriel Mountains National Monument.
The move would increase the monument by roughly a third and extend its boundaries to the back door of San Fernando Valley neighborhoods including Sylmar, Santa Clarita and Pacoima. It would also give the U.S. Forest Service greater ability to protect natural resources and manage crowds in areas left out of the 2014 monument designation by then-President Obama.
"California has lost a true champion for our state," Chu said.
Presidents dating back to Theodore Roosevelt have invoked the Antiquities Act to sidestep Congress to protect areas of historic or scientific interest.
Such action, however, is nearly always controversial, with critics saying the designations unreasonably limit logging, grazing, mining and other activities across wide swaths of the West.
In California, the development of solar-power facilities in the desert had been a top priority of the Obama administration as it sought to ease the nation's dependence on fossil fuels and curb global warming.
Companies were racing to finalize their permits, which would qualify them to obtain some of the $15 billion in federal stimulus funds designated for renewable energy projects. At stake was the creation of 48,000 jobs and enough new energy to power almost 1.8 million homes, officials said at the time.
Despite fierce political and economic headwinds, Obama in 2016 designated the three new national monuments Feinstein had requested: Mojave Trails, Sand to Snow, and Castle Mountains.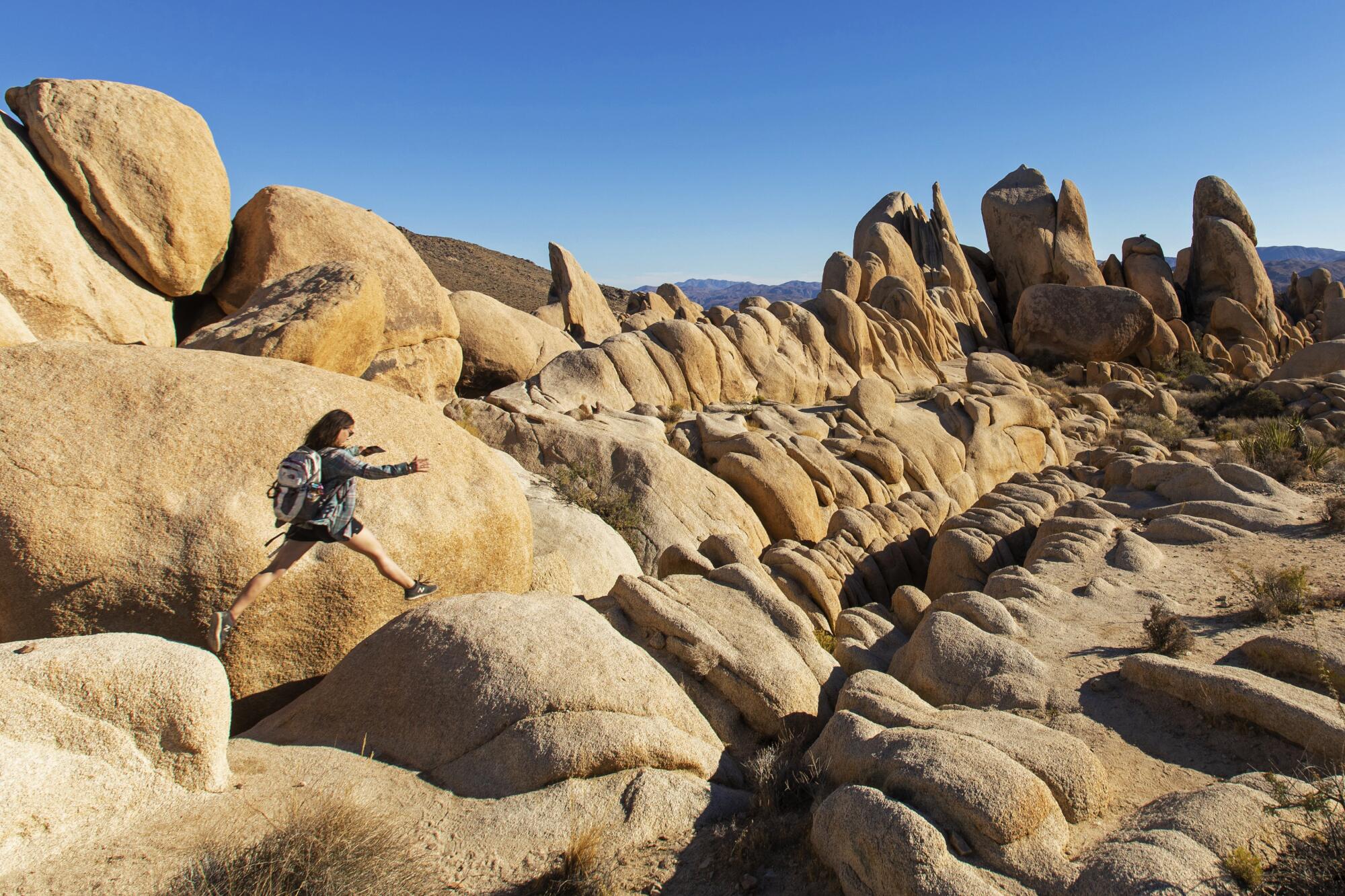 Much of the land had been purchased more than a decade earlier by private citizens and Myers' Wildlands Conservancy, then donated to the U.S. Bureau of Land Management in anticipation of its eventually receiving the protection of national monument status.
A post-designation ceremony held in the Oval Office was "one of my proudest moments in conservation," Myers said. "They had us pose for a photograph — Sen. Feinstein was on Obama's left, and I was on his right."
"President Obama pulled us closer to him for the photo," he added, "then smiled and said, 'We're all friends here, right?' "
Prosecutors cite Trump's 'death' comment about Milley in repeat request for gag order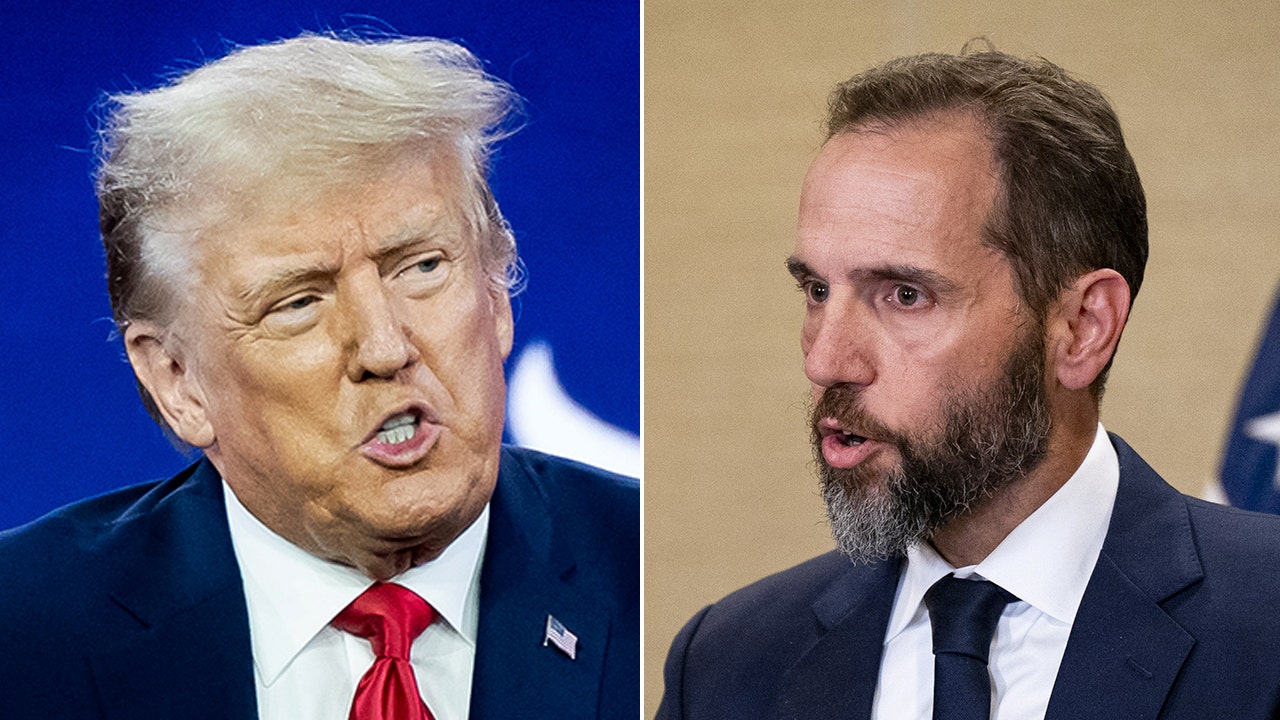 The Department of Justice is redoubling its efforts to secure a gag order on former President Donald Trump, citing his comments about the death penalty and Chairman of the Joint Chiefs of Staff Mark Milley. 
DOJ prosecutors made a request for a gag order earlier this month, claiming that the former president could affect the legal procedure with his aggressive public statements. 
This request has been amplified by prosecutors after Trump wrote a series of accusations on platform Truth Social, criticizing Milley's reported phone call to Chinese counterparts following the Jan. 6, 2021 protests.
TRUMP DEMANDS COURT IGNORE DOJ REQUEST FOR GAG ORDER
Trump wrote that Milley "turned out to be a Woke train wreck who, if the Fake News reporting is correct, was actually dealing with China to give them a heads-up on the thinking of the President of the United States."
"This is an act so egregious that, in times gone by, the punishment would have been DEATH!" the former president added.
Special counsel Jack Smith is pushing harder for the gag order following Trump's comments about Milley.
TRUMP COMMENT ABOUT PUNISHING GEN. MILLEY WITH 'DEATH' CAUSES MAJOR OUTCRY FROM GOP RIVALS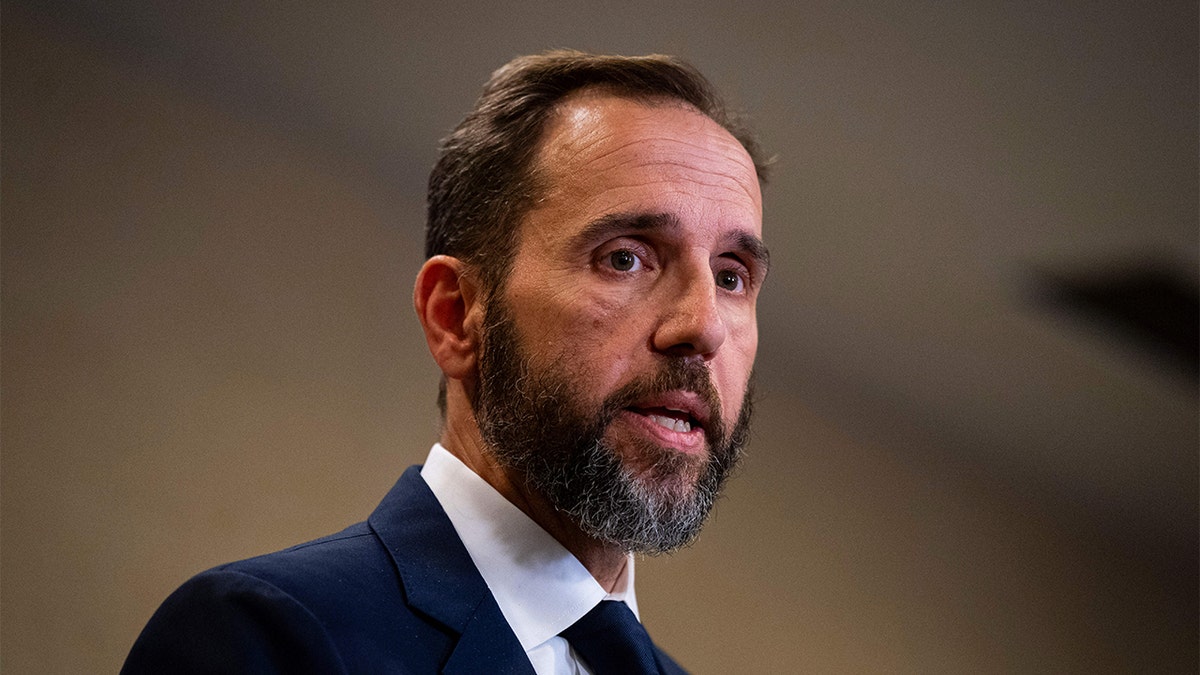 "The defendant should not be permitted to continue to try this case in the court of public opinion rather than in the court of law, and thereby undermine the fairness and integrity of this proceeding," prosecutors argued Friday.
The Trump team has vehemently fought requests for a gag order, claiming that it would be a violation of the former president's civil rights.
The Trump legal team published a 25-page brief to condemn the DOJ's request, citing freedom of speech and the necessity of transparency.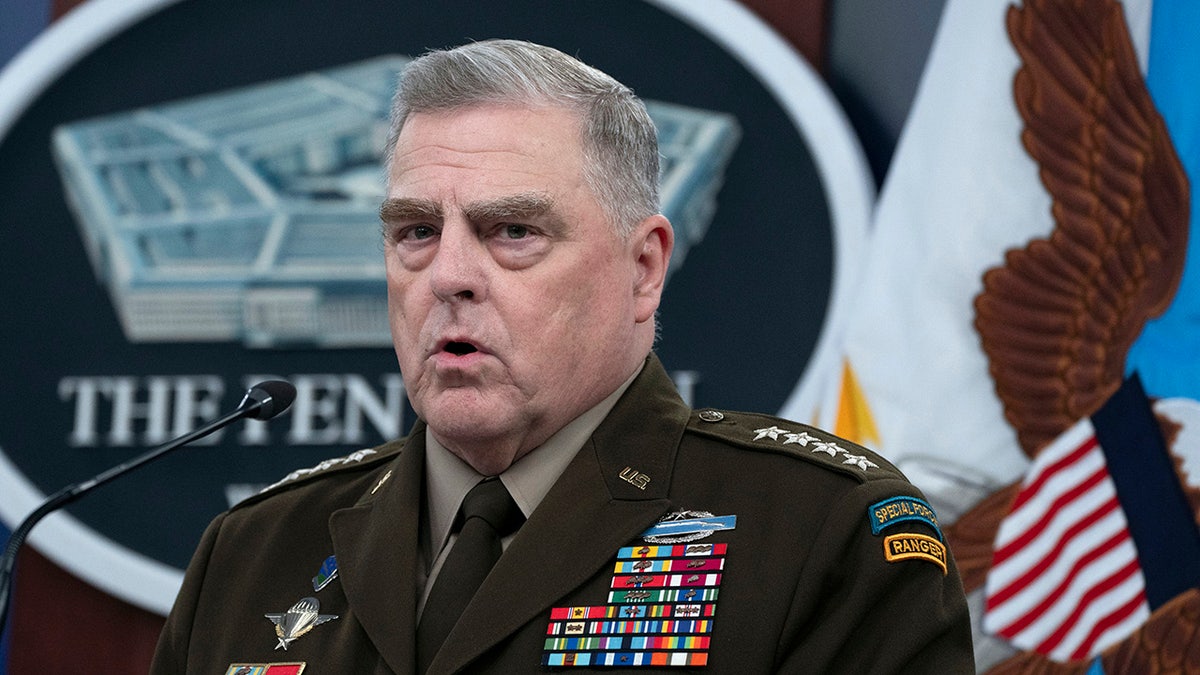 "The prosecution would silence President Trump, amid a political campaign where his right to criticize the government is at its zenith, all to avoid a public rebuke of this prosecution. However, 'above all else, the First Amendment means that government has no power to restrict expression because of its message, its ideas, its subject matter, or its content,'" the brief states.