Button Up for winter with these weatherization tips from Efficiency Vermont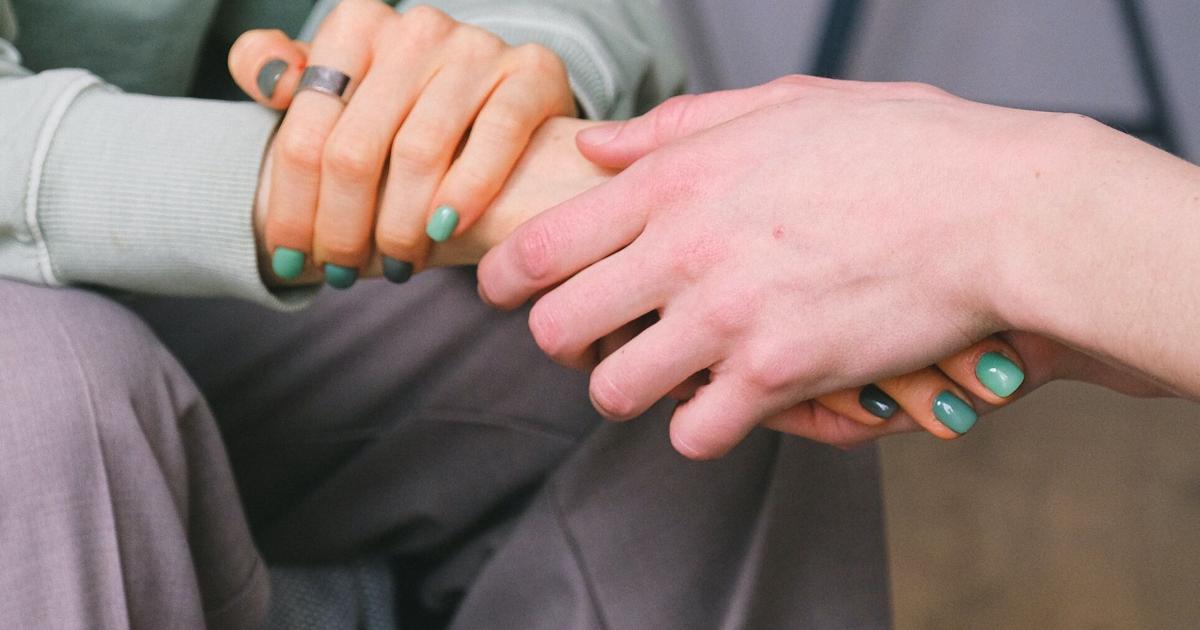 We acknowledge you are trying to entry this web site from a rustic belonging to the European Financial Space (EEA) together with the EU which
enforces the Normal Information Safety Regulation (GDPR) and due to this fact entry can't be granted right now.
For any points, contact information@miltonindependent.com or name 802-524-9771.

Burlington's South End Get Down and the Pinery Are the Work of Young Entrepreneurs With Deep Vermont Roots
When Louie Orleans was trying to persuade his Colorado-born wife to move to Burlington several years ago, he took her to the ArtsRiot Truck Stop. The South Burlington native wanted to prove that the city had fun things to do on a Friday night.
"It was a total recruiting trip," he said. "'Look! This place is cool!'"
When the couple eventually moved to Burlington in 2021, Truck Stop was gone. ArtsRiot had changed hands in 2020, and the weekly summertime food truck event was on hiatus.
In 2022, Louie and his twin brother, Max Orleans, took over management of the event — with the permission of Truck Stop cofounder PJ McHenry and ArtsRiot's owners at the time — and moved it across the street.
"It was a bit selfish, like, 'There are still things here,'" Louie said. "If we have to create it, we're gonna create it."
Louie and Max are now in their second season running the popular Friday night food truck gathering at 377 Pine Street. This year, they've given it a new name to go with the block party vibe: the South End Get Down. With the help of childhood friend Tyson Ringey, they've also added an outdoor beer garden, the Pinery, with a view that somehow makes the Barge Canal look good.
The trio, all 33, moved home to Vermont and created a South End destination that takes maximum advantage of the state's fleeting summer days — an outdoor space for people to gather for a drink, a bite to eat and a killer sunset over Lake Champlain. And they did it all with help from locals, many of whom they've known since high school.
The Pinery's official opening coincided with the first South End Get Down of the season on Friday, May 26. The sunny, 70-degree weather drew 2,600 people over the course of the evening. Eighteen food vendors — including Truck Stop OGs Taco Truck All Stars, Southern Smoke and Burger Barn — served everything from burgers to empanadas to poke to maple creemees, while the mobile bar slung local beers, wine, cider, nonalcoholic drinks, margaritas and rum punch.
The next day, Broccoli Bar was parked back at the beer garden in time for lunch, ready to serve folks looking for a place to hang after shopping at the Burlington Farmers Market next door. On Sunday, the Caracas served Venezuelan arepas.
That's the plan through Labor Day: The Pinery runs the bar on Friday for the Get Down, then a food vendor sets up each weekend day beside the beer garden in the southwest corner of the spacious lot. Well-known trucks and smaller, newer businesses will rotate in that spot.
The Orleans family has a history in the Pine Street lot: Max and Louie's father, Bill, has operated his PP&D Brochure Distribution business for more than 15 years in the back of the warehouse there, which is also home to Barge Canal Market, Speaking Volumes and the original location of Myer's Bagels. In August 2021, Max, Louie and Bill bought the lot and the buildings on it. They named the complex Coal Collective in honor of its history as Citizens Coal Company in the early 1900s.
The brothers have big dreams for supporting artists and community events in the space as they make their entrepreneurial mark on Burlington. In addition to the Get Down, they'll bring Oktoberfest Vermont back to Waterfront Park on September 22 and 23. Founded by Lou DiMasi in 2015, the festival has been on hiatus since 2020; tickets go on sale June 30.
"This has all happened much faster than I could have imagined," Louie said. "I don't know if we're always going to move at this speed."
Watching Ringey and the Orleans brothers on opening night of the Get Down, one could see that speed in action. The longtime friends were everywhere: greeting event-goers, running the bar, smoothing out logistics for vendors and even sorting their new reusable, branded cups into the right receptacles. The larger tasks were already behind them: navigating 60-something food vendor applications for the Get Down, building a schedule for 16 to 18 trucks and tents per week, getting insurance and approval from the Burlington City Council, constructing the beer garden area, and retrofitting the Pinery's trailer into a mobile bar.
There were hiccups along the way. In early March, the trio drove to Massachusetts to buy a 30-year-old concessions trailer that Ringey had found on Facebook Marketplace. It was exactly what they wanted for the Pinery: a mobile unit with big windows on the side for customers to walk up and order. But it was completely rusted out underneath.
They scrapped that plan and headed straight to a coffee shop to search Craigslist for other options. On the way home via New Hampshire, they picked up a windowless trailer that had been used to transport cars.
"When we were leaving the dealership, we told the guy we were going to put windows in it," Max said. "He was like, 'These guys are idiots. Structurally, that's gonna fall apart.' We drove it four hours back to Vermont thinking, I really hope he's wrong."
Back in Burlington, they searched for a window installer and found South Burlington's CHC Vans. With the windows in — and the trailer intact — they had two months to finish building the bar. They did the work themselves, with help on electrical, woodworking, landscaping and insurance from their high school friends.
"It's really goofy how many of our friends have moved back and have their own professions and how much this project relied on all of them," Ringey said. "It takes a village to build a beer garden."
"And to drink at it afterwards," Max added with a laugh.
Max and Louie have known their first Pinery employee, bar manager Ben Blanchard, since kindergarten.
The brothers met Ringey in sixth grade. Since then, their lives have overlapped in ways that make Ringey seem more like a triplet than a friend: Max and Ringey were college roommates; Louie and Ringey studied abroad together for six months. The Orleans brothers moved to Lake Tahoe together; then Louie and Ringey both ended up in San Francisco. Ringey officiated at Louie's wedding, Louie officiated at Max's, and Max officiated at Ringey's.
Along the way, they dabbled in entrepreneurial ventures, including a music blog and a bathroom-centric blog called Poopin' in the USA. Other ideas — coffee shops and pickle companies — remained theoretical.
"We knew it was going to work out when we did something like this," Louie said.
Coming back to Vermont — Max first, then Ringey in 2020 and Louie in 2021 — gave the partners the impetus to leap from idea to business reality. In the Bay Area, the competition, finances and risk didn't make sense. In Vermont, they have community support and a relatively novel concept.
Louie, whose background is in sales, has taken charge of spreadsheets, numbers and financials for the new venture. He's also turned out to be a handyman, tackling plumbing and building a walk-in cooler. Ringey has handled marketing and branding for the Pinery, plus payroll and landscaping — though he'd never planted a flower before this, he said. Max, who has led bike tours all over the world and worked at Zero Gravity Craft Brewery, does business outreach as "the shaking hands, kissing babies guy," Ringey said.
The businesses they've built differ vastly from what they would have done five years ago, Max said, reflecting where they and their friends are in life: in their early thirties, thinking about stroller and dog accessibility, and glad to find ample seating and Porta-Potties.
At 5 p.m. on opening night of the Get Down, the strollers and dogs were out in force. The event tends to draw people in waves: young families first, then an older crowd — "every parent we've ever known," Max said — then, around 7:30, twentysomethings dressed up for their Friday night out.
Mister Foods Fancy, a Get Down staple, did almost the same amount of business the first night as it did last year in midsummer, owner Paul Trombly said.
"It's been pretty key to making our business exist," he said. "[The Get Down] really celebrates the food trucks, and that makes it something to look forward to."
Trombly appreciates the Orleans brothers' positive energy; he noted that they rarely cancel the event when it threatens to rain.
"They understand our side of things and really try to make it happen, no matter what," he said.
Matt Hiebsch and Alina Alter were frequent vendors last year at the Orleans' event with Kitsune, their Japanese pop-up. Many of their Burlington regulars drove all the way to Stowe this winter for their residency at Tälta Lodge.
"If we hadn't done the [Truck Stop], it's likely we never would have reached that crowd," they wrote in an email to Seven Days.
Kitsune will be busy with a summer pop-up back at Tälta starting June 22, but the pair will squeeze in several nights at the Get Down in early June and August.
"We always get such a kick out of the twins riding into the event on their scooters together," Hiebsch and Alter added. "We still have trouble telling them apart, but they always take it in stride."
Ringey has known Max and Louie for 20-plus years and still struggles to distinguish them, he said. The twins often have duplicate conversations with vendors at the end of the night, so they've started taking different sections to prevent confusion.
"If they need us, they'll shout, 'MaxLouie!'" Louie said. "We don't care. We've been doing this for years."
Meet Giuliano Cecchinelli, Barre's last Italian stone carver
Giuliano Cecchinelli is 79 years old, has a gray beard, a brown plaid shirt and a floppy beret, and is a classically trained sculptor. He's been carving stone since he was a boy in Italy.
"I know more than even the cemetery knows," he says as he walks through Hope Cemetery in Barre. "You know, the family, the workers."
He's part of a long legacy of Italian stone carvers in Barre, craftsmen whose skill transformed an industry and made the small central Vermont town the "Granite Capital of the World."
Hope Cemetery was established here at the turn of the 20th century, when the first Italian stone carvers moved to town. Many of them are buried here, under monuments they created.
"Those carvers way back then, they really had it," Giuliano says while pointing at a tombstone. "They knew what the hell they were doing. Look at the ripples, they look much more realistic than the real thing!"
The stone carvers came from northern Italy, where there have been marble quarries for thousands of years. These craftsmen were the best in the world.
And in the late 1800s, some of them moved to southern Vermont, to work in the burgeoning marble industry in Proctor. 
Then granite began to be quarried in Barre, and some of those sculptors moved again. The industry took off, and stonecutters, sculptors, and quarrymen flocked to Barre from all over Europe.
A hundred years ago, immigrants made up almost half of Barre's population, and the majority of them were from Italy.
In Hope Cemetery, I ask Giuliano if there are any old tombstones he's partial to.
"Oh sure," he says, "a lot of them. Matter of fact [if] we walk there, we'll see one of the most famous ones, you know, Elia Corti, the guy who got shot at the Labor Hall."
Listen to oral histories of Barre from the Aldrich Public Library.
The Italian stone workers who came to Barre more than a century ago brought their families, their values, and their way of life. They built a neighborhood in the north end of town, made wine during Prohibition, established a mutual aid society and built the Socialist Labor Party Hall.
In 1903, a man named Elia Corti was shot there. Now he sits in Hope Cemetery on a block of granite, chin in his hand, with the tools of his trade nearby.
Giuliano points them out. "He was a sculptor," he says. "Look at the pneumatic tool… a compass. That's a caliper."
In the early 20th century, Barre was a booming industry town. Thousands of workers spent their days making monuments. The railroad chugged into town to take them around the country. And stone dust filled the air: Back then, many of the sculptors developed silicosis, a disease caused by the particles that gathered in their lungs.
Giuliano points to another sculpture — it shows a man slumped back, with his eyes closed. A woman stands next to him, her hand on his chest.
"There's the Brusa monument," he says. "The guy is dying of silica."
But all this happened a long time ago. Barre is no longer the bustling industry town it once was. The granite industry has modernized and consolidated. The flood of immigrants turned into a trickle, and eventually stopped. The Italian sculptors have died, or retired, or moved away. And Giuliano is the only one left.
Descended from 20 generations of stone carvers
Giuliano lives in a brown house north of Barre. Art covers the walls and statues line the shelves. The coffee table in his living room is covered with bouquets of dried flowers.
We sit down in the kitchen, and he shows me his hands.
"See, they're all deformed, see each finger, they're all different, there are calluses all over," he says. "But I mean what do you expect, you know?"
These hands have been carving stone for almost 70 years.
He started as a boy in Carrara, Italy, a city on the Tuscan coast famous for its marble. Michelangelo himself used to source stone there. There are open quarries in the mountains there that make them look like they're covered with snow.
"Whenever I go back, what I miss is — you ride in the car, and you see these great huge mountains, marble all over. You feel so overwhelmed, 'cause no matter where you go, you see it," he says.
Many of the craftsmen who came to Barre around the turn of the century were from Carrara. The town is renowned for its stone carvers. Giuliano's father worked in marble, and his grandfather before that.
"We go about 20 generations back or more," Giuliano says.
At age 11, Giuliano went to art school. For his first assignment in sculpture, he was told to make a cube.
"They give you a rough piece of stone, so naturally you get two straight edges, and then you make a parallel," he says. "Then once you got one plane, you take a measurement, and you mark it, then you make a square. Make your surface, and then you understand the planes."
He says he had a natural ability to see these planes, the invisible grid that governs the laws of perspective, proportion, light and shadow.
"In art school, I had a professor and he said, 'I wish I had your eyes,'" Giuliano says.
Over the next few years, he learned the fundamentals of religious sculpture and the essentials of portraiture — the anatomy of a hand, the taper of a perfect column.
In 1959, when Giuliano was a teenager, his father was offered a job at the Vermont Marble Company. He took it, and two years later, Giuliano and his mother joined him. Just like the first Italian stone carvers almost 100 years before, they made the move from northern Italy to southern Vermont.
"I had no say, let's put it this way, to come here," Giuliano says. "I just followed my family because I was underage, I was 17."
He left Carrara behind, and after eight seasick days on a ship called the Christopher Columbus, he found himself in the small Vermont town of Proctor.
He learned English, and spent the next few years going to high school. In the afternoons and over the summers, he worked alongside his dad at the Vermont Marble Company.
Giuliano graduated from Proctor high school in 1964. Next to his photo in the yearbook, he included a quote. It says: "The glory and good of art."
'A genius, not just a sculptor'
When you walk into the warehouse at Buttura & Gherardi Granite Artisans in Barre, workers transform hunks of granite into headstones. They cut them to size, engrave them, lift them with harnesses and move them from place to place.
Past the production line, under the bright light of a floor lamp, is where you'll find the last Italian stone carver in Barre.
Giuliano is bent over a piece of stone, with a tool in his hand. He wields it like an extension of himself, and a face begins to emerge from the granite: a chin, a nose, two eyes. He's carving a small bust, about 5 inches tall.
He usually works on commission, carving flowers, praying hands, and religious figures for tombstones. Sometimes, like today, he'll come in just to tinker. The stone in front of him is a scrap piece of granite, leftover from a headstone.
"They're making things, but me, I see the lines," he says. "I make it a whole different thing."
After Giuliano graduated from Proctor High School, he worked for a brief time at the Vermont Marble Company. But he says they asked him to do things below the skill level he'd shown them, so he quit.
"Me, I said, 'forward yes, but backward never,'" Giuliano says. "So I called a friend of my father that lived in Barre, and I says, 'Can you find a spot for me?' He says, 'Oh yeah, no problem.'"
Giuliano got a job at what was then called Buttura and Sons, and just like Vermont's very first Italian stone carvers in the late 1800s, he and his father made the move from Proctor to Barre and from marble to granite.
When he first arrived here, Giuliano was 22, the youngest Italian stone carver in town.
"All the Italians, we used to gather… We used to go downtown, sit around, and talk," he remembers. "Today, it doesn't work that way, because there isn't that many Italians any longer."
By the time Giuliano moved here in the mid '60s, the Italian population in Barre was on the decline. It's only dwindled further in the years since. And the granite industry has changed.
More from Vermont Public: 'Extremely Busy': Amid The Pandemic, Barre's Granite Industry Booms
Mark Gherardi owns the company where Giuliano works, and bought it in 2000.
"In the '70s, it was probably 35 or so manufacturers in the greater Barre area," he says. "And now there's, you know, about maybe a little more than half of that."
He says manufacturers have gotten bigger, and fulfill more orders. Automation and computers have reduced the amount of labor they need to run. Sculpture isn't as popular as it used to be, and there aren't many people left who know how to do it.
"We can do certain things on automated equipment, but we can't get that human element that a sculptor, a true good sculptor, can get," Gherardi says. "So we understand that we're going to lose an art unless we can find some younger people to come into it."
He doesn't know what he'll do when Giuliano's gone.
In the first few years Mark Gherardi worked with Giuliano, they got a commission for a monument for a young man who'd died. The family wanted a bust, and sent some photos to go by.
"He got done the portrait and we're all looking at it saying, 'Wow, he did a super job.' And we had the people fly in to look at it," Gherardi remembers. "And it was a mother and daughter, and they looked at it, and they were talking, and they're going back and forth, and we're wondering, 'Oh, what's going on here?' And he says, 'Well, do you like it?' And she said, 'It's him. But my son had happy eyes, not sad eyes."
Gherardi says he wasn't sure that fix could be made. But: "Giuliano said, 'Give me 20 minutes.' And we all walked away for 20 minutes. And we came back, and he created happy eyes from sad eyes."
Gherardi adds: "That's when I really knew that this guy was a genius, not just a sculptor."
The last Italian stone carver in Barre
When the landline in Giuliano's kitchen rings, he answers.
"Matter of fact, I'm giving an interview now," he tells the caller. He hangs up, and sits back down at the kitchen table. He resumes flipping through a three-ring binder of photographs and newspaper clippings.
One photo shows Giuliano in the '80s, with long hair and his signature beret, standing next to the model he made for the Italian-American stonecutter monument in downtown Barre.
Another shows him with his interpretation of Mr. Pickwick, the Charles Dickens character, which stands outside the library.
Giuliano's parents moved back to Italy decades ago, but he stayed here in Barre. He fell in love, got married, and had three children. He became well-known in town. His skill gained renown in the granite industry.
He says he sometimes misses the huge, marble-topped mountains of Carrara. And he wonders, sometimes, what he's doing here, and what would have happened if he'd gone somewhere else. But, he stayed.
"I'm a person that takes whatever is in front of you," he says. "It isn't that you dream, or you want to be. You take things as they come along and you try to make the best of it."
Giuliano lives alone in this house, with the art on the walls, the statues on the shelves. His wife, Julia, died in 2015. His children have grown, and his health isn't what it used to be. He could have quit working years ago.
"But what can I say. Carving or sculpting is everything to me," he says. "I don't know — that's it. If something happened [and] they stopped quarrying the granite, I mean what would I do?"
And as the decades passed, the youngest Italian stone carver in Barre became the last. There are others with Italian heritage working with granite, but as far as Giuliano knows, he's living in the final sentence of a story that began more than a century ago.
"I don't know how long I'll still be doing it," he says. "As long as I get up in the morning, I go to work."
'I make the best of the happening'
Hope Cemetery is just down the road from Giuliano's house. There are more than 10,000 monuments here, but just like you can identify someone's handwriting, you can tell which sculptures are his.
"I got landscapes, I got portraitures, I got religious figures, I got about everything. It's all the profession that I learned and now I put them to use," he says.
He walks over to a rough-hewn stone, where a young man in an army uniform sits with a cigarette. The figure of a young woman emerges from its smoke. They are carved in perfect detail, from the gaze of their eyes to the folds of their clothes. And if it weren't for the gray granite color of their skin, you might think they were alive.
Giuliano made this for a stone worker named Giuseppe Donati.
"He came to this country with my father back in 1959," Giuliano says. "But you see how realistic? Just like, I got that certain eye for it, you know."
He walks around, pointing out his other work. A granite biplane; a young woman in the arms of an angel; a giant pair of hands holding a bouquet of flowers.
He walks over to a stone that shows a man and a woman in long coats, standing pressed together. His arm is around her, and she's leaning into him. It's made from a piece of granite that was cut wrong, and would have been discarded.
"I believe this is the best tombstone that there is in the whole damn cemetery," he says. "Because it's an original thing. It's a happening. And I make the best of the happening."
He points out his own tombstone, which he made a few years ago. It's unlike any of the others in Hope Cemetery. It's rough-hewn, and shows his wife, Julia, as a little girl, seated barefoot next to Giuliano as a young man, who's dragging a bundle of sticks.
"It's my life, and her life also," he says. "Matter of fact, I got her ashes in the living room, that's why I've got flowers all over the house."
"Do you believe in God?" I ask him, this man who's spent his life carving cemetery monuments.
"To tell you the truth, no," he says. "I'm God. You're God. Everybody's God. Try to explain who's God. God. Piece of grass is God. A bush. A flower. It's all created by nature, and nature is God."
More from Vermont Public: 'I Don't Believe In An Afterlife': Why This TikTok-Famous Vermonter Cleans Graves
Giuliano hates it when people wash the tombstones here. He prefers the dirt and lichen that slowly come to cover them, and give depth to the carvings. If it's left untouched, his own stone will darken with age and exposure. Maybe 100 years from now, a tour guide will point to it and say, "That was the last Italian stone carver in Barre."
But as far as Giuliano's concerned, he doesn't want to be remembered for anything. Like all the others before him, he's left his mark.
"It's all a story, just like what you're doing, you're making a story of me!" he says. "It's a story, that's all." ■
For more local audio documentaries and special series, subscribe to Vermont Public Docs on Apple Podcasts, Spotify, or anywhere you listen to podcasts.
From the archives
Vermont Public has been home to multiple programs that explore the past and present of Barre's granite industry.
In 1979, Vermont Public Radio produced "The Blood of Barre," an audio documentary about quarrying, socialist politics and the lives of stone carvers.
–
Full audio: "The Blood of Barre"
The 2008 documentary film "If Stone Could Speak," broadcast on Vermont PBS, follows artisans and their families from quarries, workshops and schools in Italy to granite carving sheds in New England.
Have questions, comments or tips? Send us a message.
Vermont housing bill becomes law, easing rules for some new construction amid home shortage
Gov. Phil Scott has signed legislation that he says will ease the state's housing shortage by "modernizing" the local and statewide land-use regulations that he's long blamed for blocking new construction.
The bill, dubbed the "Housing Opportunities for Everyone Act" by its supporters in Montpelier, aims to quicken the pace of new housing development in Vermont by rolling back some of the permitting requirements that developers have identified as impediments to needed projects.
Under the new regime, municipalities will have to allow for at least five units per acre in areas served by local sewer and water. Towns and cities will also have to allow for duplexes in areas that are already zoned for single-family housing.
The state's 50-year-old land-use statute, called Act 250, will also get an overhaul. Many lawmakers are particularly optimistic about a provision that will allow developers to build up to 25 units of new housing in special designated areas — within a five-mile radius and a five-year time frame — without having to go through the Act 250 review process.
Act 250 jurisdiction was previously triggered after a single developer constructed nine new units within a five-mile radius in a five-year span.
"This bill represents what we can get done when we all come to the table, work through our differences, and reach compromise to the benefit of all Vermonters, especially our most vulnerable and marginalized," Scott said in a written release Monday. "We will continue to focus on turning the tide of this housing crisis. More important work lies ahead, but this bill is a great start."
How the bill came together
Permit reform has been a political third rail in Vermont for decades. But an unusually bipartisan coalition of lawmakers, led by the 50-plus member Rural Caucus in the House of Representatives, forged consensus on provisions that fell by the wayside in previous legislative sessions.
"Vermonters have never been more unified in asking us to prioritize permanent, affordable housing," Chittenden County Sen. Kesha Ram-Hinsdale said Monday. "They can be proud that we set aside our differences in Montpelier and forged an uncommon alliance to deliver historic reforms. Creating a pathway to homeownership should not be partisan, and what we accomplished put Vermont families ahead of political gridlock, so we can see smart, compassionate growth in all corners of the state."
Lawmakers' willingness to plow new ground on regulatory reform stemmed in part from the stories of individual developers such as Zak Hale, a property developer in Bennington who testified about the real-world impacts of what's known as the "five-by-five-by-ten" rule in Act 250.
Hale was set to purchase a dilapidated and vacant single-family unit on Pleasant Street in Bennington and convert it into a quadriplex. Because he'd already constructed nine units within a five-mile radius of that property in the last five years, however, the Pleasant Street project would have required Act 250 approval.
"We're not increasing the building's footprint. We're not increasing the number of people who can live in this building. We're not really doing anything but just putting up a wall, adding a kitchen and a bathroom, and making it so two separate households can live in that space but separately," Hale told Vermont Public earlier this year. "And we're kind of running up against a wall of not being able to do that anymore because we're going to have to start doing an Act 250 for every single one. I don't have the capacity to do that for a small project."
Hale was one of many developers who offered testimony as the legislation made its way through the process. And the new law will, starting July 1, allow developers such as Hale to construct up to 25 units without triggering Act 250, so long as the units are in special designated areas, such as village centers or downtowns.
The law will also eliminate Act 250 oversight for "priority" housing projects in municipalities with a population that exceeds 10,000 people.
Manchester Rep. Seth Bongartz, a Democrat who spent months negotiating consensus on the bill in advance of the 2023 session, told his colleagues last month that the bill will not solve Vermont's housing crisis.
He said it will pave the way for more constructions in downtowns and village centers that have the infrastructure to support it.
"This is an issue that, directly or indirectly, affects all Vermonters," Bongartz said Monday. "It is rewarding that the administration and the Legislature were able to come together, work shoulder to shoulder, and get something this important done for the people of Vermont."
What's next?
Scott signaled Monday that he'll be seeking more overhauls to Act 250 in 2024. Many of the provisions contained in the bill signed this week expire in 2026 — a concession to environmental watchdogs who worry they could result in overdevelopment and sprawl.
At least two studies commissioned by the Legislature on Act 250 will be in lawmakers' hands by the beginning of the next legislative session. And Scott said they'll lay the groundwork for future legislation.
"Given the depth of our housing crisis, we know there are more reforms needed to really turn the tide, particularly with Act 250," Scott said. "Since I became Governor, I have pushed for needed changes, which the Legislature has yet to adopt. I will continue to pursue commonsense modernizations to make sure all Vermonters can afford a safe, decent home."
Have questions, comments or tips? Send us a message or reach out to reporter Peter Hirschfeld: