Pennsylvania expands public records requirements over Penn State, Temple, Lincoln and Pitt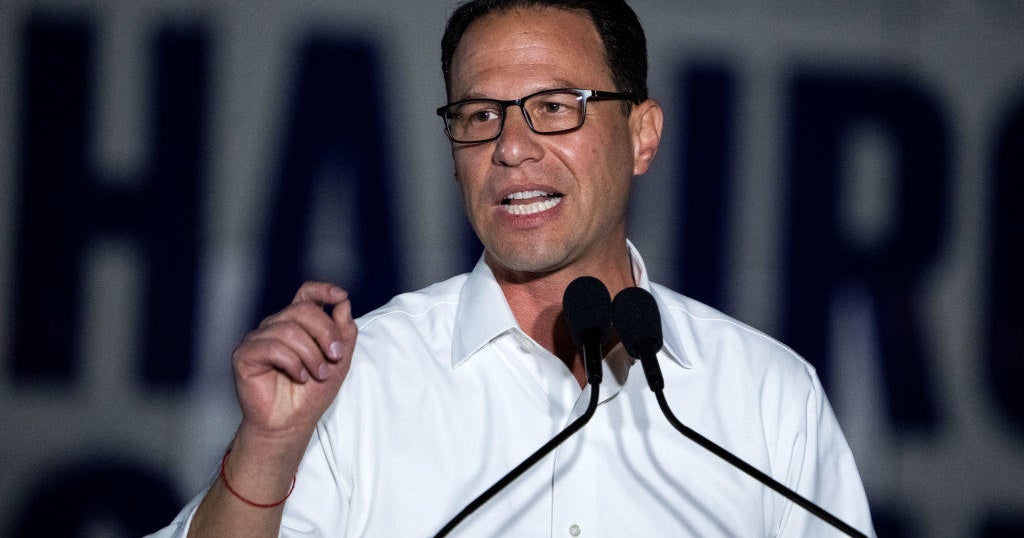 HARRISBURG, Pa. (AP) — Several leading Pennsylvania universities that receive millions of dollars in state aid must publicly disclose more records about their finances, employment and operations, under legislation signed Thursday by Gov. Josh Shapiro.
Shapiro, a Democrat, signed the bill a day after it passed the Senate unanimously.
READ MORE: Bill heads to Pa. Senate after Lincoln University students marched to Harrisburg for funding
For years, lawmakers have sought to expand public disclosure requirements over Pennsylvania's four state-related universities: the University of Pittsburgh and Temple, Lincoln and Penn State universities.
The schools supported the bill that passed.
Under it, the universities will be required to publish various pieces of information about their finances, employment and operations. Some of it they already voluntarily produce, such as open meeting minutes from their boards of trustees, enrollment and staff employment figures.
In addition, the universities will be required to list the salaries of all officers and directors, as well as up to the 200 highest-paid employees, plus faculty salary ranges. They will have to report detailed financial information for each academic and administrative support unit and any enterprise that is funded by tuition or taxpayer money, plus detailed information about classification of employees and course credits.
RELATED: Lincoln University students marching 66 miles to Harrisburg to fight for state funding
The schools also will have to publish information about each contract exceeding $5,000 online and submit it to the governor's office and Legislature.
The four universities, referred to as "state-related universities," are not state-owned, but receive hundreds of millions in taxpayer dollars that support in-state tuition and operations.
The bill passed on the same day lawmakers resolved a partisan fight over the hundreds of millions of dollars in annual aid the state sends to the four schools.
Lincoln University received a $3 million increase after it kept tuition flat for the 2023-24 school year. The other three schools increased tuition, stiffening Republican opposition to giving them an increase. Shapiro signed the $603 million in aid into law Thursday.
The universities are otherwise exempt from Pennsylvania's open records law that covers state agencies, including the state-owned universities in the Pennsylvania State System of Higher Education.

La Salle 93-92 Pennsylvania (Dec 2, 2023) Game Recap – ESPN
PHILADELPHIA — — Khalil Brantley led La Salle with 24 points, including the game-winning 3-pointer with one second left in overtime, and the Explorers took down Pennsylvania 93-92 to take third place at the Big 5 Classic on Saturday night.
Brantley also contributed six rebounds for the Explorers (6-2). Daeshon Shepherd scored 19 points, while shooting 8 of 12 from the field and 3 for 6 from the line, and added eight rebounds. Anwar Gill had 13 points.
Clark Slajchert led the way for the Quakers (5-4) with 33 points. Tyler Perkins added 20 points for Pennsylvania. Nick Spinoso also had 17 points, eight rebounds, eight assists and two blocks.
——
The Associated Press created this story using technology provided by Data Skrive and data from Sportradar.
Pa. State Representative out of Allegheny County introduces two food safety bills aimed at restaurants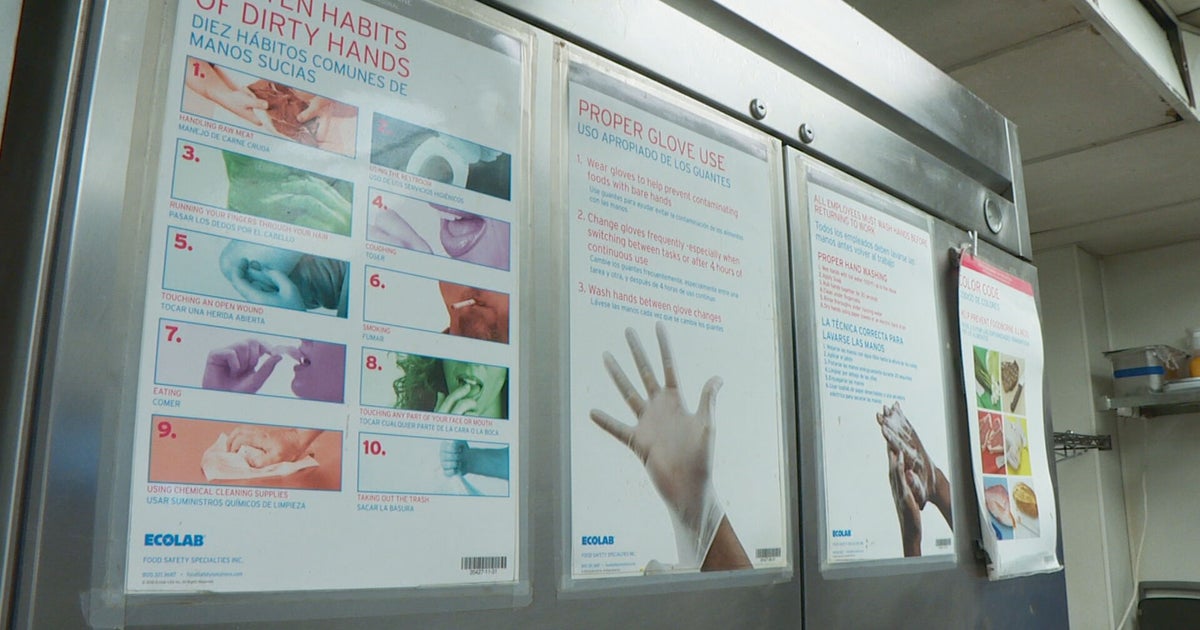 HARRISBURG (KDKA) – Two new bills in Harrisburg are hoping to promote food safety at restaurants across the Commonwealth of Pennsylvania. 
Pa. State Representative Arvind Venkat from Allegheny County introduced two bills – one requiring the health department to create a food allergy awareness program that would require restaurant employees to be educated about common food allergies. 
"Nearly 50 percent of deaths caused by food allergies occurred at restaurants," Rep. Venkat said. "To prevent such deaths, we must improve food safety at restaurants by increasing awareness about food allergies and ensuring restaurants have staff available with the necessary knowledge to avoid cross-contamination, and asking customers to notify restaurants about any food allergies they may have."
A second bill would ask restaurants to include possible allergens on their menus, as well as encourage wait staff to ask customers about any allergy concerns. 
The two bills were introduced as a companion to two bills introduced by a Berks County Pennsylvania Senator, Judy Schwank, both related to food safety. 
"Every Pennsylvanian deserves the ability to enjoy a night at a restaurant without worrying about coming into contact with an item that could compromise their health and safety," Sen. Schwank said. "One in 10 adults in the U.S. has experienced a severe reaction caused by a food allergy. The Food Allergy Legislation Package that I am introducing with Rep. Venkat will add potentially life-saving guardrails and provide customers and food service workers with the information they need to reduce the risk of severe food allergy reactions in Pennsylvania."  
You can read the full legislation on the Pa. House of Representatives website at this link. 
Thanks for reading CBS NEWS.
Create your free account or log in
for more features.
Pennsylvania deer hunters share a feast through statewide nonprofit
With rifle deer hunting season now underway in Pennsylvania, a statewide nonprofit is sharing the bounty with those in need.
Hunters Sharing the Harvest (HSH) donates venison across the Commonwealth, to food pantries and individual families. Since 1991, HSH has donated nearly two million pounds of venison. Board of Directors Chairman Bill Sordoni said their contributions grow each season.
"Last year, we donated…235,000 pounds of venison. Which my math is that about a quarter of a pound of venison is a meal, so we're pushing 900,000 meals of what I like to say is organic, free-range, some of the healthiest protein you can find," said Sordoni. "If you talk to the food banks, they very rarely get protein."
According to HSH, one deer provides 200 venison meals. For every 25 dollars donated to HSH, they promise to provide 100 meals to families and food banks.
All board members, coordinators, and food processors are volunteers, said Eastern Statewide Coordinator Dawn Sneal.
"Everything we do, we do because we want to be part of [the program]. And doing something good for the community," said Sneal.
The low overhead keeps costs down for hunters, according to Sneal.
"The organization does everything they can to offset the cost for the hunter. The donations and fundraising we do – we pay the butchers' fees. So, it's a hundred percent free. All the hunter has to do is show up at one of our participating butchers. And then we take care of the rest, right down to getting it delivered," said Sneal.
HSH's coordinators do a little bit of everything in delivering meals across the state.
"I've had direct donations where someone has sent a family to reach out to me. That's been a need to where I've been able to take food directly to a family in need. Which I think is the most rewarding [part of the program,]" said Sneal.
Chairman Bill Sordoni said the program empowers hunters to use their hobby for the good of the community.
"Without deer hunters in Pennsylvania, we don't have a program," said Sordoni. "And again, to be able to put nearly a million healthy meals into the food bank system. I mean, at the end of the day, we really are a social service organization providing protein to fill the [state's] hunger needs. But it's also a great crossover to the sporting community, which is very near and dear to my heart, to all of us [at HSH]."
HSH's funding comes from community donations and backing by the PA Game Commission and the PA Department of Agriculture. They are always looking for volunteer coordinators and food processors. For information on where to find the nearest coordinator, processor, or participating food bank, go to HSH's website. Their website also details how to best bring deer to one of their locations and safety tips.
Copyright 2023 WVIA. To see more, visit WVIA.