New York Senate Dem faces rape allegations in lawsuit: 'Extremely disturbing'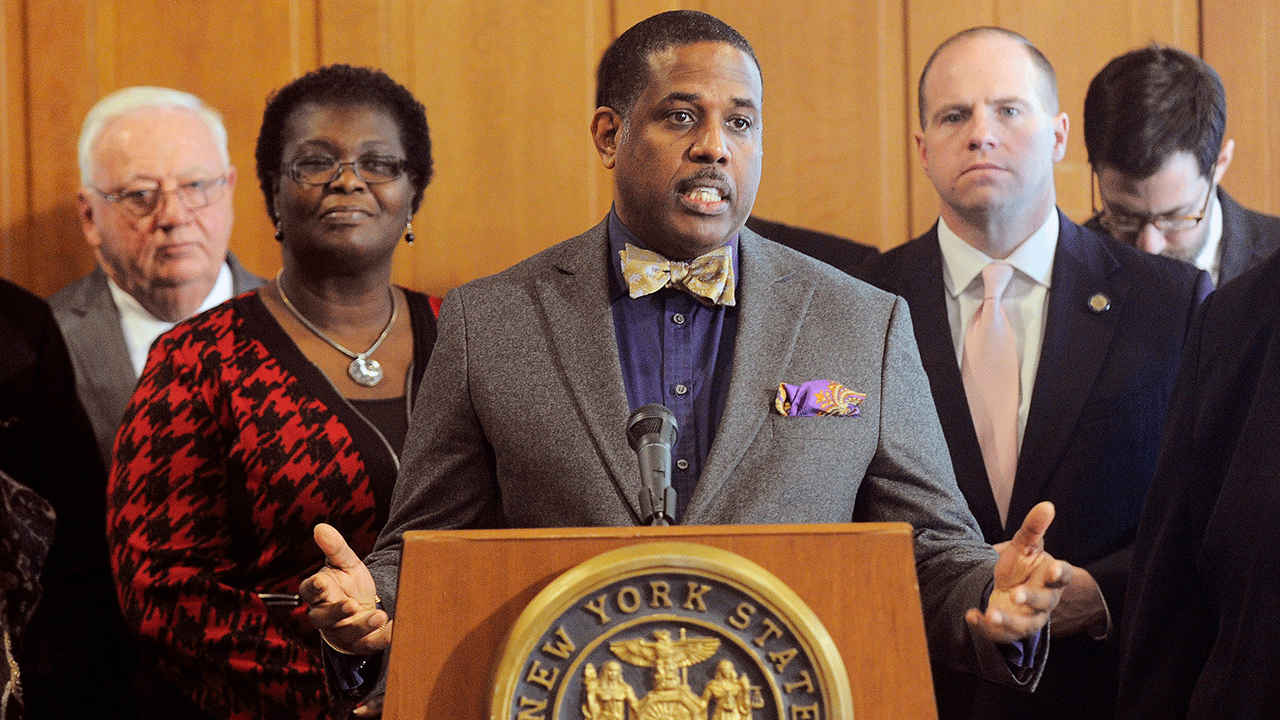 A state lawmaker from Brooklyn has been accused in a lawsuit of raping a woman early in his legislative career when he went to her home to discuss disaster relief efforts for Haiti.
The lawsuit, filed Friday, accuses Sen. Kevin Parker of assaulting her in 2004, during his first term. The woman said she had been working with Parker to coordinate the delivery of items and donations to Haiti after a devastating flood that affected the country and other neighboring Caribbean Islands.
The suit was filed under the Adult Survivors Act, a special state law that created a yearlong suspension of the usual time limit for accusers to sue. The law is set to expire after Thanksgiving.
NEW YORK SENATE DEM APOLOGIZES FOR SUGGESTING GOP STAFFER KILL HERSELF, THEN BLASTS HER AS 'TWITTER TROLL'
DEMOCRAT STATE SENATOR TWEETS 'KILL YOURSELF' TO REPUBLICAN AIDE WHO CALLED HIM OUT FOR MISUSING A PARKING SPOT
A spokesperson for Parker, a Democrat, did not immediately comment when asked about the lawsuit.
A spokesperson for the Senate's top Democrat, Majority Leader Andrea Stewart-Cousins, said the allegations were "extremely disturbing and we take them very seriously."
"We will take appropriate action as more information is learned," said the spokesperson, Mike Murphy.
The woman said in the lawsuit that the assault happened after Parker came to her apartment to pick up photos from a visit she had made to Haiti. Parker represents part of Brooklyn with a large Caribbean and Haitian community.
After they finished discussing her work, the woman stood up to say goodbye when Parker grabbed her wrists, took her down a hallway to her bedroom, made a sexual comment, and then raped her, the lawsuit said.
The woman's lawyer, Bob Hilliard, said in a statement that she "survived unspeakable sexual abuse perpetrated by Senator Parker— and continues to suffer from the trauma that only survivors of unwanted sexual assault can fully understand."
The Associated Press generally does not name people who say they have been sexually assaulted unless they come forward publicly.
DEM WANTING SOCIAL MEDIA SCRUTINY FOR GUN-LICENSE APPLICANTS HAS VIOLENT, TAX-DELINQUENT PAST: REPORTS
In 2005, Parker was arrested and charged with third-degree assault after punching a traffic agent who gave him a ticket for double-parking, according to news reports from that time. In that same year, a former aide accused Parker of threatening her after she publicly complained that he shoved and hit her when she worked for him.
Parker was also convicted of misdemeanor criminal mischief charges in 2010 after he chased a New York Post photographer and damaged their camera.
New York state government has struggled for years with allegations about sexual harassment and misconduct by politicians.
In 2021, former governor Andrew Cuomo, a Democrat, resigned over a barrage of sexual assault allegations, in which one of his accusers had claimed he had groped her, though the criminal charges were later dropped.
In 2013, former Assemblymember Vito Lopez, a Brooklyn Democrat, resigned over sexual harassment allegations that Assembly leadership had been covering up with secret payments.
Read the full article from Here

President Biden's visit to Boston next week features a concert fundraiser with James Taylor
BOSTON — After spending Thanksgiving in Massachusetts, President Joe Biden is planning a return to the state for a presidential campaign fundraiser in Boston.
Singer-songwriter James Taylor is featured as the "special guest." The event is scheduled for December 5th in "downtown Boston" but the exact location and time of the "evening concert" has not been revealed.
A invitation from the MassDems bills the event as the "You've Got a Friend in Joe" fundraiser.
Tickets start at $50 for balcony and rear mezzanine, to $7.500 for the center front orchestra. Those most expensive tickets also include one VIP photo.
The money will go to the Biden Victory Fund.
This is a developing story. Check back for updates as more information becomes available.
Download the FREE Boston 25 News app for breaking news alerts.
Follow Boston 25 News on Facebook and Twitter. | Watch Boston 25 News NOW
©2023 Cox Media Group
Cooking with Rania: Chili Roasted Peanuts with Dried Cherries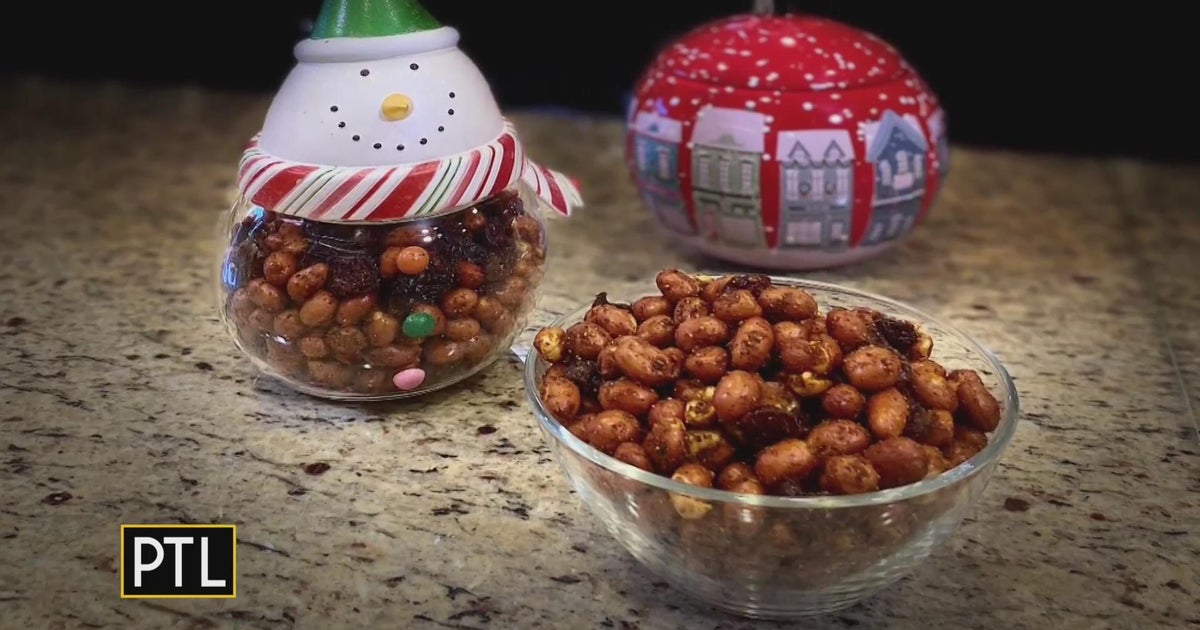 Rania Harris is showing PTL's Boaz Frankel this terrific do-ahead recipe to bring to a holiday party!
Waterford Police Investigate Attempted Truck Break-In
WATERFORD, CT — Waterford police are investigating after an attempted pickup truck break-in.
A video on the Waterford Police Department's Facebook page shows a person trying the pickup truck's door handle, then running to a car in the street and leaving.
The incident occurred at 4:55 p.m.
Find out what's happening in Waterford
with free, real-time updates from Patch.
"We believe this car, and those in it, are responsible for quite a bit in Connecticut and STRONGLY encourage you not to engage them. Call police immediately," police wrote.
---
Get more local news delivered straight to your inbox. Sign up for free Patch newsletters and alerts.
We've removed the ability to reply as we work to make improvements. Learn more here
To request removal of your name from an arrest report, submit these required items to arrestreports@patch.com.