'Vibrant community': Life sciences in Massachusetts growing but startups need help
By Lindsay Shachnow
Boston University News Service
Laura Kleiman was running a research center at Dana-Farber Cancer Institute when her mother was diagnosed with cancer.
In exploring potential treatment options, Kleiman said she discovered that repurposing drugs — particularly generic ones that are already widely available — could be key to developing affordable cancer treatments.
Kleiman then quit her job at the institute and launched Reboot Rx, a nonprofit health tech startup that aims to fast-track cancer treatments.
Reboot Rx is just one startup that is part of Massachusetts' "vibrant community" of research.
One of the most exciting regions in the country
"It's clearly one of the most exciting regions of the country, if not the most exciting to be able to do research and develop new treatments for patients," Kleiman said.
Reports show targeted and intentional investments into Massachusetts' life sciences sector make the state a leader in the industry. But experts say continued leadership depends on help in boosting startups over logistical hurdles like high real estate costs and transportation woes.
Massachusetts' biomanufacturing workforce experienced a year-over-year growth of 6.3%, outpacing New York and California, according to MassBio 2023 Industry Snapshot.
"While we all know biotech experienced a period of cooling after a red hot few years, our workforce growth, lab space expansion, large share of overall national [venture capital] investments, and strong government relationships make me hopeful for a strong 2024 and beyond," MassBio CEO and President Kendalle Burlin O'Connell wrote in a statement.
Boston University Questrom School of Business professor Avi Seidmann said Massachusetts has been a "pioneer" in life sciences.
"We integrate academic excellence with world class hospitals," Seidmann said. "We have an ecosystem which has been extremely successful."
Graduates in biotech academic programs increasing
Over the last 10 years, graduates from biotech-related academic programs increased by over 50% and master's degrees increased by 100%, according to the Massachusetts Life Sciences Center.
The National Institutes of Health granted $1.48 billion to Massachusetts higher education and research institutes and hospitals received 51% of all NIH funding in 2022, according to the MassBio report.
In addition to support from universities and hospitals, NanoView Biosciences co-founder David Freedman said large companies in the state are also beneficial for startups. "Having that network of companies in the general vicinity is really valuable," he said. "They can get training, or they can potentially be customers or collaborators with your startups."
A life sciences hub in Massachusetts
Freedman said Massachusetts has made it a goal to "create a life sciences hub here."
"I think it's been a very deliberate process in Massachusetts," Freedman said. "Now it feels like it's just a natural part of the ecosystem here, but I think that's because people continue to emphasize it."
In 2008, then-governor Deval Patrick signed a 10-year, $1 billion investment in Massachusetts' life sciences industry.
The MLSC — governed by a board of state officials and industry leaders — was given the responsibility of expanding the life sciences industry through innovation infrastructure, targeted capital programs and tax incentives facilitating job creation.
Freedman said his company participated in the MLSC's internship program which gives startups funding to hire interns. "It helped, especially in the early stage when we had no money," he said.
Kleiman said she also participated in the internship program which allowed her nonprofit to "tap into the young talent in the state" and took part in the Massachusetts Next Generation Initiative which provides leadership coaching and networking.
Seidmann said other states like New York, which also has prestigious hospitals, are investing more money in biotech startups in an effort to "mimic" Boston's success.
In 2022, NIH allotted roughly $157.8 million more in aggregate funding to New York, but Massachusetts received $295 more in per capita funding.
Although New York has access to more monetary funding, Boston University Questrom School of Business Lecturer Patrick Abouchalache said it does not put Massachusetts at a disadvantage.
"[The industry] is still more supply driven from the talent, from the research, from the data, than the capital side," he said.
More real estate space than can be handled
Industry investor Bruce Booth said over the past couple of years, the number of new startups in the industry in Boston has gone down, leaving the city with surplus real estate space designed for the industry.
"Today, we actually have more space than the ecosystem can sufficiently handle right now," Booth, who is a partner at Atlas Venture, said. "I think it's gonna take a few years to grow into all of the available space options."
Twelve million square feet of space is expected to be completed by 2024, with over nine million square feet vacant for prospective tenants, according to a Cushman & Wakefield report. Roughly 36% is pre-leased.
"If supply is coming on faster than you demand from the startup level, you're going to have the same types of vacancies that we've had through the pandemic for commercial real estate downtown Boston," Abouchalache said.
High real estate costs have made sustaining young talent more difficult, Seidmann said.
"When you're a young scientist, real estate is a big part of your monthly expenditure," he said. "The government should find ways to help companies defray those costs for the academics."
Support for startups needed
Seidmann said Massachusetts can support startups by choosing sub-segments of biotech to specialize in and increasing the number of incubators and accelerators in the state.
Kleiman said her startup would appreciate support from the state.
"I think having a line of communication would be helpful," she said. "It would be really helpful to have a conversation with anyone from Massachusetts who might be able to help drive those initiatives forward."
Booth said improving the state's transportation infrastructure to improve worker's commutes would be beneficial for the industry at large.
"It is incredibly challenging and certainly one of the biggest impediments to the continued growth and acceleration," he said. "That's a space where some more thoughtful urban planning and economic development such would be very welcomed by the biotech ecosystem."
Despite these concerns, Booth said Massachusetts' "huge concentration" of companies sets it apart from other states and "enables risk taking."
"There's so many companies, so if your science in your company doesn't work, you can typically move to another company relatively quickly, because there's so many other opportunities," he said. "It enables people to be bolder about the kinds of science and medicine that we would like to do."
This story was originally published in the Cape Cod Times.

After complaints, speed limit reduced on stretch of Massachusetts Ave. in Md. – WTOP News
The speed limit has been reduced from 35 mph to 30 mph along a busy stretch of Massachusetts Avenue in Maryland between Sangamore Road and Westmoreland Circle.
The speed limit has been reduced from 35 mph to 30 mph along a busy stretch of Massachusetts Avenue in Montgomery County, Maryland, between Sangamore Road and Westmoreland Circle.
Erich Florence, deputy district engineer for the Maryland State Highway Administration's District 3 office, told WTOP the change came after a review of speeding patterns and years of complaints about speeding along the four-lane stretch of the road.
The X account Cordell Traffic was the first to report the change in speed limit.
The agency, Florence said, initiated a study of the stretch of Massachusetts Avenue in 2019, but the pandemic delayed any changes. It launched a spot-speed study, in which engineers used radar guns or speed strips to determine speeding patterns in both directions.
Then, the agency used the 85th percentile, which Florence said is the most popular speed, to determine what changes in speed limits should be made.
Changes are generally made in increments of 5 mph, Florence said. It's rare for there to be a 10 mph change, whether it be an increase or decrease.
"A lot of this feedback we received was just basically speeding," Florence said. "Speeding because we have several schools in the area, several businesses, we have several marked crossings."
Over the last three years, Florence said many people have been using the agency's online feedback system to complain about speeding along the stretch of Massachusetts Avenue in Maryland.
Since the speed limit was changed, which Florence said happened within the last month, the agency hasn't received any feedback. However, he said the speed limit has been changed with success on other major roadways, such as Georgia Avenue.
The agency often uses what it calls a "post-study analysis" to determine whether a speed limit change is altering driving behaviors, Florence said.
"We make sure the speed limit matches the character and the type of the roadway," Florence said.
Elizabeth Dietel, who lives nearby, said she and her neighbors had been advocating for a change to the speed limit for several years, with little success. But when a new neighbor, who walked her kids to local day cares, recently expressed similar concerns, she started the process of calling for a change again.
Many drivers, Dietel said, speed up when driving down the stretch of Massachusetts Avenue.
"My street is the first street after the circle, and I have to make a left turn to get to my house," Dietel said. "I'm surprised I haven't been rear-ended, because cars come zooming around and switch lanes to avoid me. It's an accident waiting to happen."
There's heavy traffic during the morning and evening rush hours, Dietel said.
"I don't know whether [the speed limit change] is going to help, but it's a start," she said.
Massachusetts budget approval allows utilities to recoup added cost of hydropower corridor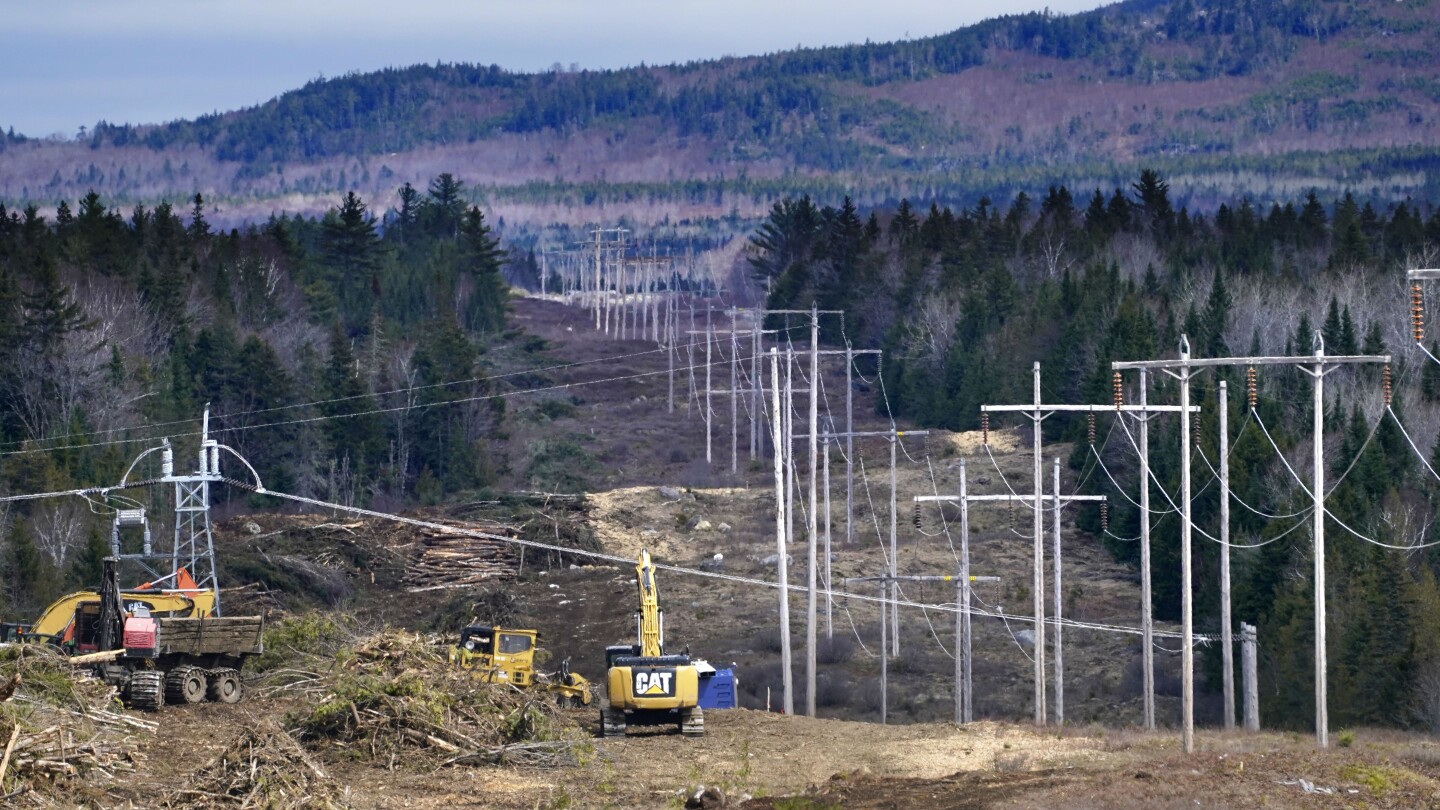 PORTLAND, Maine (AP) — A budget signed by Massachusetts Gov. Maura Healey this week will allow utilities to raise rates to make up for hundreds of millions of dollars in additional costs to complete a transmission line to bring Canadian hydropower to the New England electricity grid.
The head of Central Maine Power Co.'s corporate parent Avangrid has said the cost of the $1 billion project grew to $1.5 billion as litigation delayed construction and inflation caused prices to creep upward.
Legislation included the supplemental budget adopted Monday allows transmission service agreements to be renegotiated and additional costs to be passed along to Massachusetts ratepayers to cover the added costs.
Avangrid provided the increased costs to Massachusetts' electricity distribution companies to adjust the rate in the parties' transmission services agreements, which would be subject to Department of Public Utilities review and approval, Avangrid spokesperson Leo Rosales said in a statement Tuesday.
He praised Healey and lawmakers for taking action to "deliver this critical project and needed clean power to benefit the entire New England region."
Avangrid partnered with Hydro-Quebec on the New England Clean Energy Connect to supply 1,200 megawatts of hydropower to meet green energy goals in Massachusetts. That would be enough electricity to power about a million homes.
The 145-mile (233-kilometer) transmission line will stretch from Lewiston, Maine, to the Canadian border.
It received all regulatory approvals but was plagued by delays, litigation and a referendum in which https://apnews.com/article/election-2021-maine-hydropower-line-54dea1a948e9fc57a667280707cddeb7
It was allowed to move forward after a Maine jury concluded that the developers had a constitutional right to proceed despite the referendum.
Construction resumed in August on a transmission hub that's critical to the project in Lewiston. But it's unclear when other work will restart.
Workers had already begun removing trees and setting utility poles on a disputed portion of the project, a new 53-mile (85-kilometer) section cut through the woods in western Maine, before the project was put on hold.
The project was envisioned to meet Massachusetts' clean energy goals, and the cost is fully borne by ratepayers in that state.
However, supporters say electricity would lower energy costs across New England as well as reduce carbon pollution.
Three Massachusetts hospitals ranked among best in US for maternity care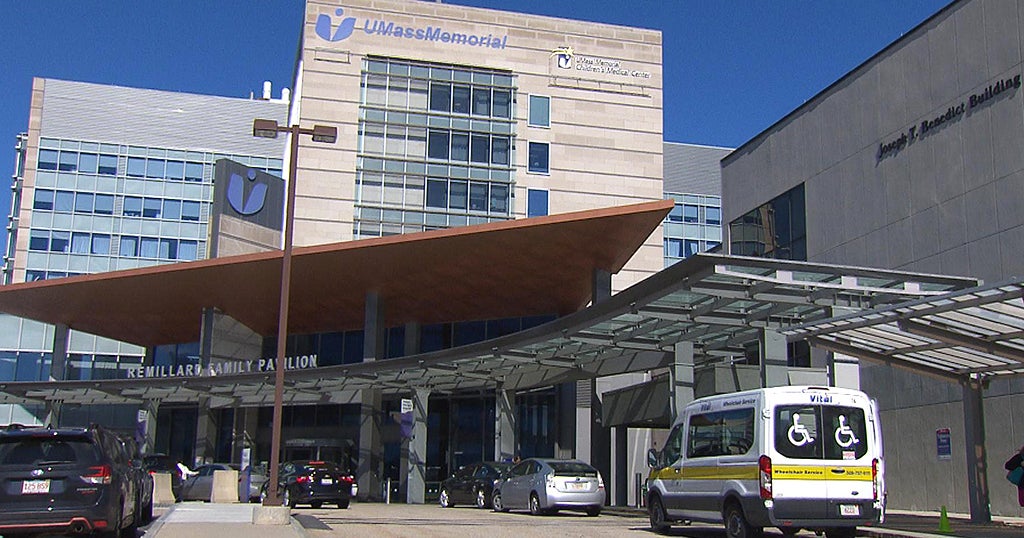 BOSTON – Three Massachusetts hospitals rank among the best in the country for maternity care, according to U.S. News & World Report.
The magazine gave a "high performance" ranking to Massachusetts General Hospital, Beth Israel Deaconess Medical Center and UMass Memorial Medical Center in Worcester.
How U.S. News determined the best maternity hospitals
Hospitals were ranked in a number of categories, including cesarean section rates, newborn complications and breast milk feeding rates. 
U.S. News collected data from 680 hospitals, and determined 311 are "deserving of recognition for offering high quality maternity care." The ranking focused on "uncomplicated" pregnancies, as opposed to those that are high-risk.
The magazine provided maternity scorecards for Mass General, Beth Israel and UMass Memorial. Beth Israel stood out for being "excellent at minimizing avoidable C-sections." And at UMass Memorial, reported newborn complications were the rarest among the three. 
Click here to see the other Massachusetts hospitals evaluated for maternity care. 
Boston-area hospitals have long been recognized among America's best. Mass General and Brigham and Women's Hospital made the U.S. News "Best Hospitals Honor Roll" earlier this summer. And in June, the magazine named Boston Children's Hospital second in the country for pediatric care. 
Thanks for reading CBS NEWS.
Create your free account or log in
for more features.