22 additional patients accuse Massachusetts pediatrician of sexual abuse. Prosecutors say cases 'could keep growing'
HINGHAM, Mass. − Twenty-two more former patients of a Massachusetts pediatrician have come forward to accuse the former doctor of sexual assault, a prosecutor said Monday in court.
Twenty women and two girls are among the new accusers who said former Dr. Richard Kauff, 68, of Norwell, Massachusetts, assaulted them, according to Assistant District Attorney Jeremy Beth Kusmin. In November, Kauff was charged with 12 felony counts of indecent assault and battery on a child under 14 and four felony counts of rape of a child with force involving two former patients.
The charges refer to dates spanning from November 1991 to August 2004.
Kusmin said the number of allegations "has been growing exponentially" since the original charges became public, and that "it could keep growing," further adding: "We anticipate dozens more similar charges."
Bail for Kauff was set at $50,000, and he was ordered to stay away from the accusers and medical facilities in Norwell and Kingston, Massachusetts, about 40 miles south of Boston, where he practiced. He also can't have unsupervised contact with anyone under 16, including family members, and must surrender his passport and not leave the state without prior approval. He has already relinquished his medical license.
Kauff "adamantly denies the charges," his lawyer Kelli Lea Porges said in court. She described Kauff as "a lifelong member of the community."
Former pediatrician faces life in prison
Porges objected to the prosecution's request for $100,000 bail and an order that Kauff wear a GPS monitoring device. She said there is no reason to presume Kauff won't abide by the various stay-away orders that are part of his bail conditions.
Kusmin said Kauff could spend the rest of his life in prison if convicted of any one of the four felony rape charges.
The charges stem from statements made to Norwell police by two former patients, both women, who said Kauff abused and digitally raped them during annual physical exams at South Shore Medical Center in Norwell.
The women, who were interviewed separately, told police Kauff abused them beginning when they were 7 and 8 years old, respectively, until they left pediatric care when they were about 18 or 19 years old.
The allegations surfaced after one of the women spoke to her therapist about Kauff. The therapist advised the woman to contact authorities, according to a police report.
"We are taking this very seriously and will cooperate fully with any investigation," South Shore Health said in a statement on Nov. 7. "At this point, our focus is on how to best assist and support all of our patients, families and staff. We are also prepared to help the young women who have come forward with charges against this physician, a former pediatrician who is no longer affiliated with South Shore Medical Center, and will always be prepared to help any of our current or former patients."
'Despicable': NYC doctor accused of drugging, filming himself sexually assaulting patients
Women discovered similar stories of abuse on social media
On Oct. 4, one of the women who came forward wrote an anonymous post on a Facebook group called South Shore Mamas asking if it was normal for a doctor to digitally penetrate patients during routine checkups, the police report said.
A second woman responded to the post, saying she had similar experiences during annual physicals when she was a child. In the exchange that followed, the women discovered they had the same pediatrician, Dr. Kauff at South Shore Medical Center in Norwell, authorities said.
The women had never met or spoken to each other before that interaction, according to the police report.
Both women told police that the penetration occurred after Kauff had them lie down on an exam table. Both reported that Kauff would tell them to count to three just before inserting his fingers, telling them that "it's like a rocket ship."
Neither woman had complained about vaginal ailments or issues to Kauff, the police report said.
'Expose the cover-up': Robert Hadden, ex-Columbia University gynecologist, faces hundreds of new sex abuse claims
Parents sometimes in Kauff's exam room blocked from view
The women said Kauff abused them even when their parents were in the examination room. They said he would use his large frame to block their parents' view of what he was doing on the exam table, according to the police report.
Detectives visited Kauff at his Norwell home on Oct. 11 and informed him about the allegations. The police report said Kauff became "extremely upset" and said he had practiced medicine for 40 years without an issue. 
After he was charged, he entered into a "voluntary agreement not to practice" with the state Board of Registration in Medicine.
Kauff's next court appearance is scheduled for Jan. 11.
'Rage': Mistrial in case of ex-San Jose State athletic trainer accused of groping female athletes
Officials encourage other victims to come forward
After the arraignment, Plymouth District Attorney Timothy Cruz encouraged anyone with further information related to the case to contact Norwell or Kingston police, the two towns where Kauff practiced for decades.
Cruz said the 20 women and two girls who came forward with additional allegations against Kauff did so after seeing reports in the media.
"Please come forward. We're here to help. It doesn't matter if it happened 10 days ago, 10 years ago or 30 years ago," Cruz said.

After complaints, speed limit reduced on stretch of Massachusetts Ave. in Md. – WTOP News
The speed limit has been reduced from 35 mph to 30 mph along a busy stretch of Massachusetts Avenue in Maryland between Sangamore Road and Westmoreland Circle.
The speed limit has been reduced from 35 mph to 30 mph along a busy stretch of Massachusetts Avenue in Montgomery County, Maryland, between Sangamore Road and Westmoreland Circle.
Erich Florence, deputy district engineer for the Maryland State Highway Administration's District 3 office, told WTOP the change came after a review of speeding patterns and years of complaints about speeding along the four-lane stretch of the road.
The X account Cordell Traffic was the first to report the change in speed limit.
The agency, Florence said, initiated a study of the stretch of Massachusetts Avenue in 2019, but the pandemic delayed any changes. It launched a spot-speed study, in which engineers used radar guns or speed strips to determine speeding patterns in both directions.
Then, the agency used the 85th percentile, which Florence said is the most popular speed, to determine what changes in speed limits should be made.
Changes are generally made in increments of 5 mph, Florence said. It's rare for there to be a 10 mph change, whether it be an increase or decrease.
"A lot of this feedback we received was just basically speeding," Florence said. "Speeding because we have several schools in the area, several businesses, we have several marked crossings."
Over the last three years, Florence said many people have been using the agency's online feedback system to complain about speeding along the stretch of Massachusetts Avenue in Maryland.
Since the speed limit was changed, which Florence said happened within the last month, the agency hasn't received any feedback. However, he said the speed limit has been changed with success on other major roadways, such as Georgia Avenue.
The agency often uses what it calls a "post-study analysis" to determine whether a speed limit change is altering driving behaviors, Florence said.
"We make sure the speed limit matches the character and the type of the roadway," Florence said.
Elizabeth Dietel, who lives nearby, said she and her neighbors had been advocating for a change to the speed limit for several years, with little success. But when a new neighbor, who walked her kids to local day cares, recently expressed similar concerns, she started the process of calling for a change again.
Many drivers, Dietel said, speed up when driving down the stretch of Massachusetts Avenue.
"My street is the first street after the circle, and I have to make a left turn to get to my house," Dietel said. "I'm surprised I haven't been rear-ended, because cars come zooming around and switch lanes to avoid me. It's an accident waiting to happen."
There's heavy traffic during the morning and evening rush hours, Dietel said.
"I don't know whether [the speed limit change] is going to help, but it's a start," she said.
Massachusetts budget approval allows utilities to recoup added cost of hydropower corridor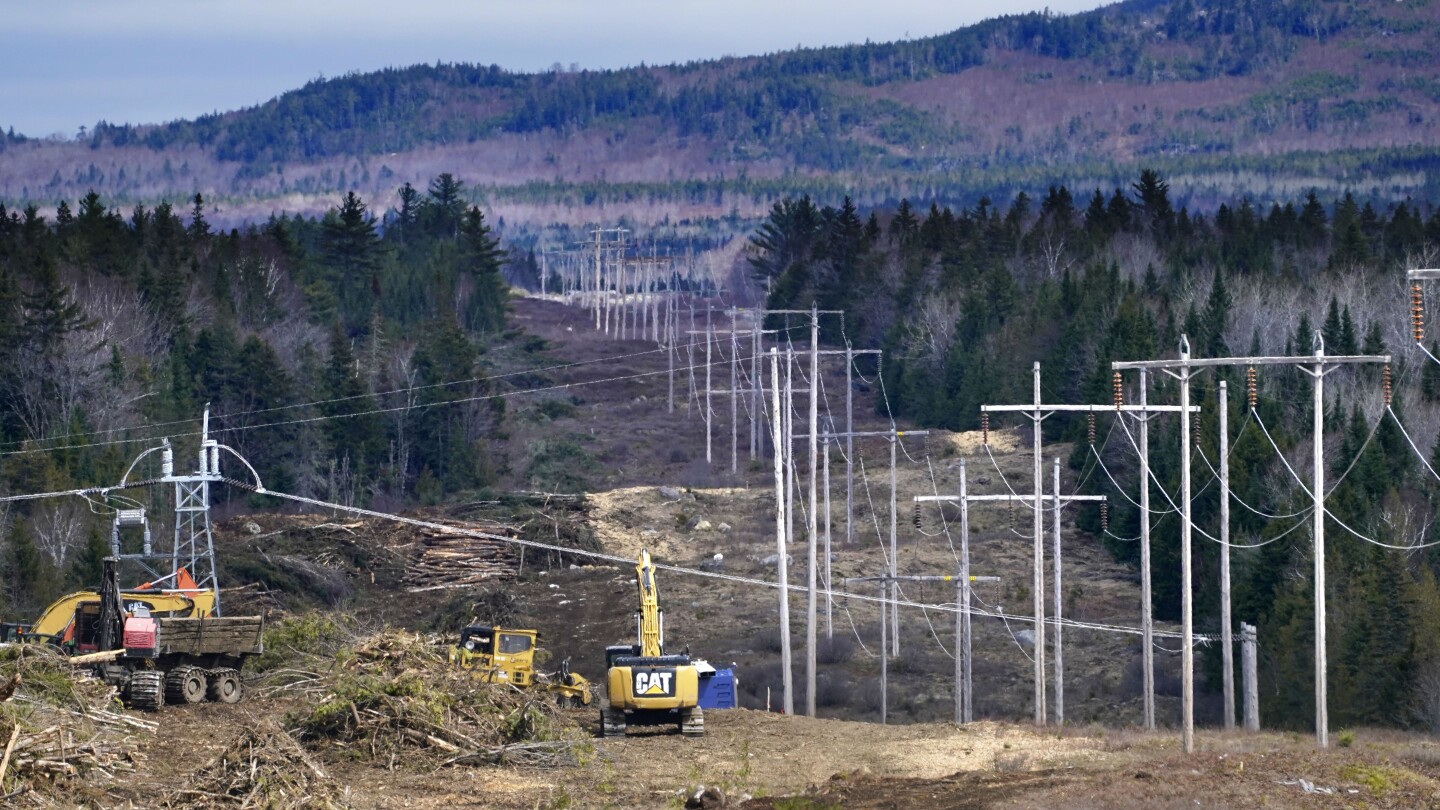 PORTLAND, Maine (AP) — A budget signed by Massachusetts Gov. Maura Healey this week will allow utilities to raise rates to make up for hundreds of millions of dollars in additional costs to complete a transmission line to bring Canadian hydropower to the New England electricity grid.
The head of Central Maine Power Co.'s corporate parent Avangrid has said the cost of the $1 billion project grew to $1.5 billion as litigation delayed construction and inflation caused prices to creep upward.
Legislation included the supplemental budget adopted Monday allows transmission service agreements to be renegotiated and additional costs to be passed along to Massachusetts ratepayers to cover the added costs.
Avangrid provided the increased costs to Massachusetts' electricity distribution companies to adjust the rate in the parties' transmission services agreements, which would be subject to Department of Public Utilities review and approval, Avangrid spokesperson Leo Rosales said in a statement Tuesday.
He praised Healey and lawmakers for taking action to "deliver this critical project and needed clean power to benefit the entire New England region."
Avangrid partnered with Hydro-Quebec on the New England Clean Energy Connect to supply 1,200 megawatts of hydropower to meet green energy goals in Massachusetts. That would be enough electricity to power about a million homes.
The 145-mile (233-kilometer) transmission line will stretch from Lewiston, Maine, to the Canadian border.
It received all regulatory approvals but was plagued by delays, litigation and a referendum in which https://apnews.com/article/election-2021-maine-hydropower-line-54dea1a948e9fc57a667280707cddeb7
It was allowed to move forward after a Maine jury concluded that the developers had a constitutional right to proceed despite the referendum.
Construction resumed in August on a transmission hub that's critical to the project in Lewiston. But it's unclear when other work will restart.
Workers had already begun removing trees and setting utility poles on a disputed portion of the project, a new 53-mile (85-kilometer) section cut through the woods in western Maine, before the project was put on hold.
The project was envisioned to meet Massachusetts' clean energy goals, and the cost is fully borne by ratepayers in that state.
However, supporters say electricity would lower energy costs across New England as well as reduce carbon pollution.
Three Massachusetts hospitals ranked among best in US for maternity care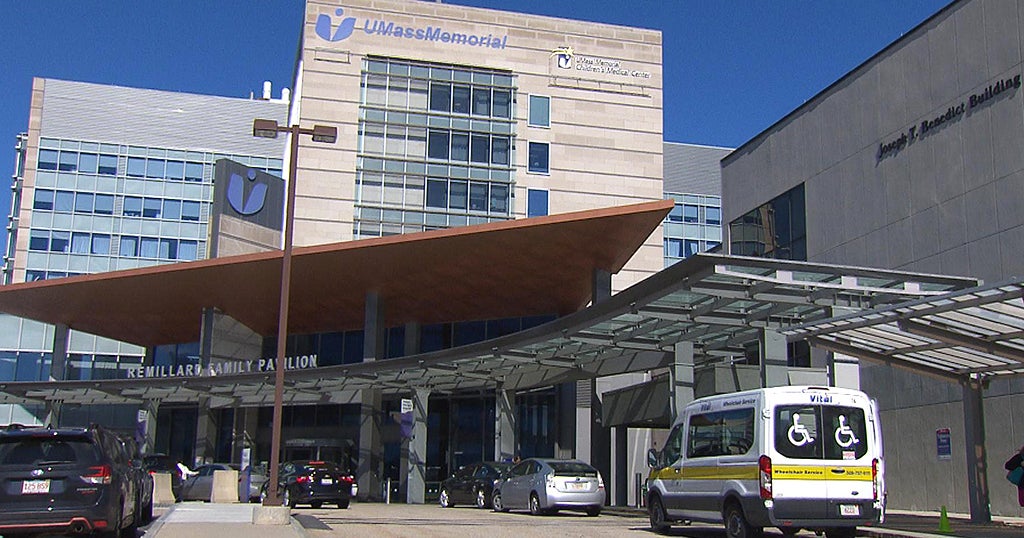 BOSTON – Three Massachusetts hospitals rank among the best in the country for maternity care, according to U.S. News & World Report.
The magazine gave a "high performance" ranking to Massachusetts General Hospital, Beth Israel Deaconess Medical Center and UMass Memorial Medical Center in Worcester.
How U.S. News determined the best maternity hospitals
Hospitals were ranked in a number of categories, including cesarean section rates, newborn complications and breast milk feeding rates. 
U.S. News collected data from 680 hospitals, and determined 311 are "deserving of recognition for offering high quality maternity care." The ranking focused on "uncomplicated" pregnancies, as opposed to those that are high-risk.
The magazine provided maternity scorecards for Mass General, Beth Israel and UMass Memorial. Beth Israel stood out for being "excellent at minimizing avoidable C-sections." And at UMass Memorial, reported newborn complications were the rarest among the three. 
Click here to see the other Massachusetts hospitals evaluated for maternity care. 
Boston-area hospitals have long been recognized among America's best. Mass General and Brigham and Women's Hospital made the U.S. News "Best Hospitals Honor Roll" earlier this summer. And in June, the magazine named Boston Children's Hospital second in the country for pediatric care. 
Thanks for reading CBS NEWS.
Create your free account or log in
for more features.