Married high school educator accused of sex with 11-year-old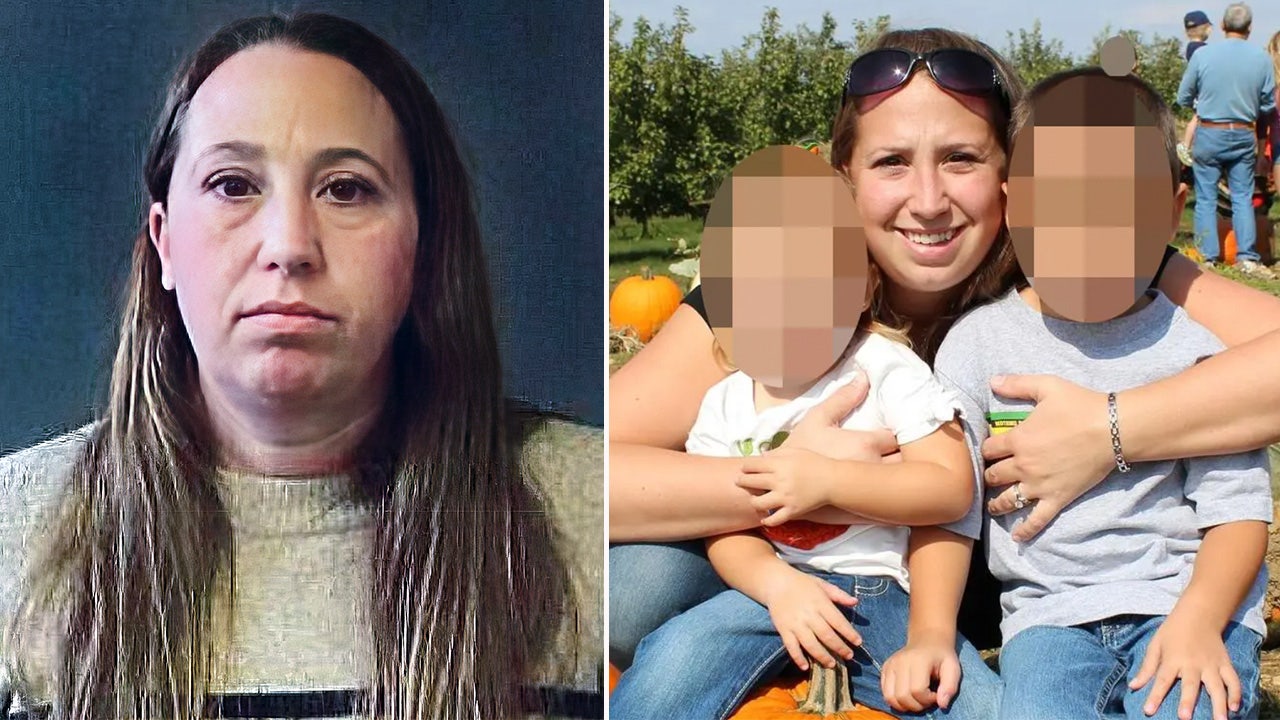 A former Connecticut high school employee was arrested Tuesday for alleged sex acts with an 11-year-old boy that frequently occurred in her car, according to a report.
Alyson Cranick, 42, met up with the child on at least 14 occasions after the boy repeatedly sneaked out of his house late at night in 2022, a warrant obtained by Law&Crime alleges.
The mother-of-two even made him a bracelet with the acronym "BFFLWB" meaning "Best Friends for Life With Benefits," according to the report. 
The married educator told the boy on the messaging app Discord to tell anyone who asked that the acronym stood for "Best Friends Forever for Life We're Better," the warrant alleges.
SPECIAL ED TEACHER ACCUSED OF TRYING TO MEET UP WITH TEEN BOY FOR SEX
The accused predator allegedly lured the boy from his home multiple times as late as 2 a.m. 
The depraved trysts left him "always tired," and Cranick plied him with soda and energy drinks to keep him awake, he allegedly told investigators.
The child told a family member about his sick chats with Cranick on Discord, iMessage and Snapchat. 
Cranick was an administrative assistant at E.O. Smith High School, in Mansfield, when the relative reported the alleged sexual abuse to police on September 7.
In a forensic interview, the boy said that Cranick had "forced" him to have sex with her and "sexually assaulted" him.
MARRIED TEACHER PREYED ON TEEN STUDENTS AT PRIVATE CHRISTIAN SCHOOL: POLICE
The warrant says that police reviewed more than 400 Discord messages that corroborated his account, including Cranick allegedly suggesting that the two shower together.
In the message, police say that Cranick tried to "emotionally manipulate" him into spending time with her when he did not want to.
State police interviewed Cranick, who allegedly "downplayed any inappropriate" communication by claiming she "simply wanted to comfort him because he was scared," the warrant alleges.
The exchanges inadvertently came off as flirtatious, she said, because she's "a really nice person," according to police.
WEST VIRGINIA TEACHER WHO RAPED FRESHMAN KEPT 'TOP 10' LIST OF MOST ATTRACTIVE STUDENTS: LAWSUIT
The warrant doesn't indicate how the two met, and the child doesn't appear to have been one of her students, according to Law&Crime. 
Cranick turned herself in on Tuesday on two counts of sexual assault and three counts of risk of injury to a child, police said.
She was arrested again Wednesday while detained, and more charges are likely, according to the report. 
S
In a statement to CT Insider, E.O. Smith High School principal Louis DeLoreto said that Cranick had been fired.
"The employee was hired in February of 2023 with procedural DCF background check, fingerprinting and reference checks presenting no information of concern that would indicate the individual should not be hired," he said. "When we were notified of the outcome of the DCF (Department of Children and Families) investigation, the individual ceased employment with Regional School District 19."
Read the full article from Here

Pro-Palestinian supporters protest Biden ahead of Boston fundraiser with James Taylor – The Boston Globe
When President Biden's motorcade whizzed past the pro-Palestinian rally in downtown Boston's theater district Tuesday night, the tightly packed crowd instantly fell into unison, booing the leader they labeled "Genocide Joe" and repeatedly crying "shame."
Several hundred protesters, a medley of red, black, white, and green, jammed Tremont Street between LaGrange and Stuart streets waving Palestinian flags, large and small, as they chanted down the "criminal Biden regime" and called for a permanent ceasefire in the Israel-Hamas war, an end to the occupation of the disputed Gaza territory, and a halt to all US aid to Israel.
"When people are occupied, resistance is justified," they shouted together.
At sight of the motorcade, the booing crowd fell into a chant of "Biden, Biden, you can't hide, we charge you with genocide!"
Biden's visit to Boston kicked off a month of fundraisers as the Democrat seeks a second term in office. Biden had three events in Boston, capped by a concert by singer-songwriter James Taylor.
Several squads of police offers and a maze of metal barriers away, Biden attended a 7 p.m. fundraiser at the Shubert Theatre.
There, Taylor, a six-time Grammy winner and Massachusetts native performed, while a block and a half away local activists, students and educators, rallied the protesters and condemned the president for "crimes against humanity" and using "our tax dollars to fund 59 days of destruction."
"Biden has blood on his hands everywhere," Mariam Hassam, 21, a first-year law student, of Students for Justice at Northeastern University, told those gathered.
"We know that [Biden] is still responsible for every single death, for every child murdered, for every child orphaned, and for every child traumatized," Hassam said
Valerie Dam-Nguyen, a 17-year-old senior at Boston Latin School where students have staged three walk outs in response to Israel's war in Gaza, said students "are tired of learning about death and destruction in our history books while ignoring the genocide in Palestine."
"Our institutions refuse to teach the truth," she said. "But, we will refuse to learn peacefully while schools in Gaza are burning."
With that, Dam-Nguyen kicked off a new chant that she said she hoped to hear resounding from all high schools and universities: "While we're learning, schools are burning."
The crowd echoed the chant back.
A protester from Roxbury, who identified herself only by her first name of Anab, , huddled with a friend in the evening chill, up front, close to where the speakers rallied the crowd with microphones. The pair rode the T downtown to attend the protest. Anab declined to give her last name. Her friend said she did not wish to be identified.
"We came here to show support for the freedom of Palestinian people," said Anab, 40.
"The people who are suffering — children, mothers," her friend said.
"The innocent," Anab added.
Ali Flowers, 30, of Allston, said she attended to send a message to Biden.
"We will not support him come November if he stands with genocide," Flowers said. "As long as he backs Israel, we will not back him."
---
Tonya Alanez can be reached at tonya.alanez@globe.com. Follow her @talanez.
KDKA-TV Nightly Forecast (12/5)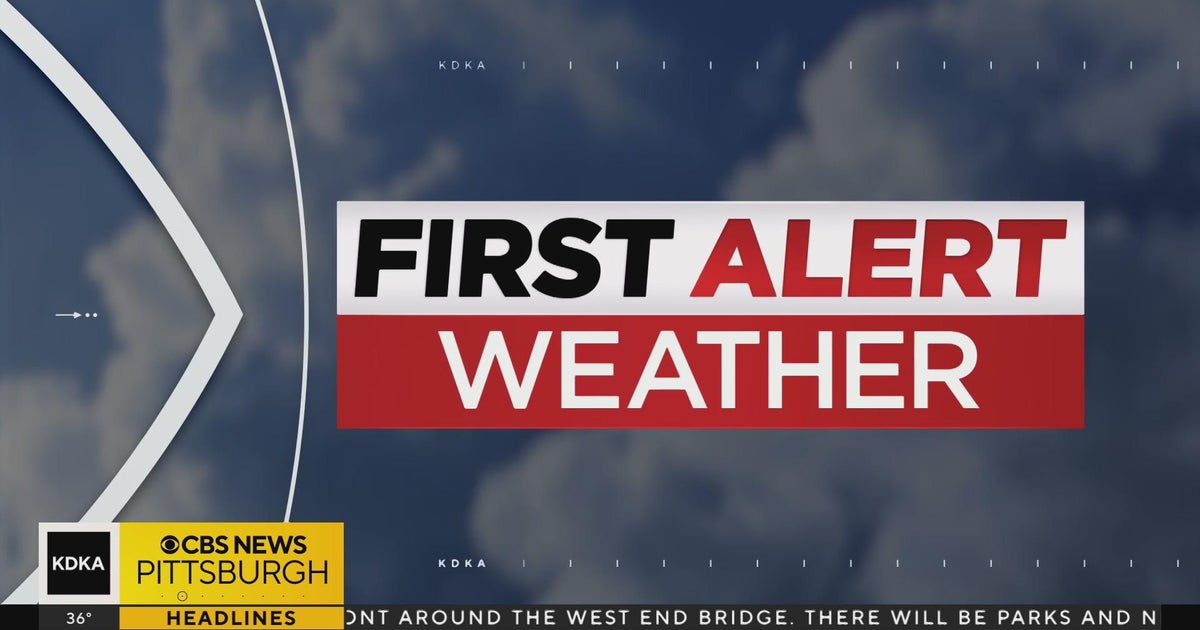 Get the latest weather updates with First Alert Meteorologist Ray Petelin's forecast!
State officials proposing 'one fair wage' bill for all Connecticut employees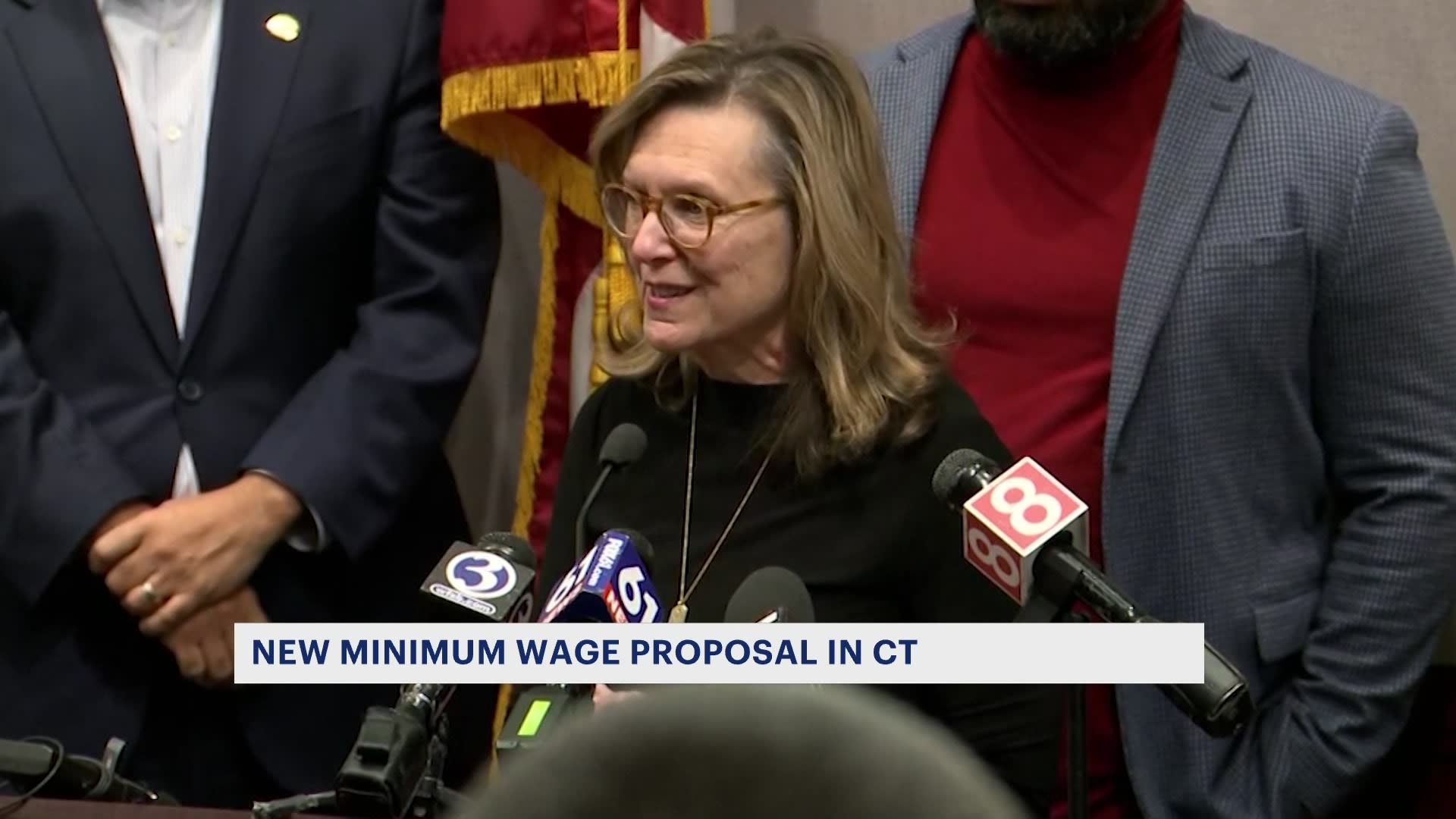 State Sen. Julie Kushner was in Hartford Tuesday to once again propose a bill that will create "one fair minimum wage" for all Connecticut employees.
The bill would get rid of the tipped wage in the state – which currently allows employers to pay restaurant workers between $6.38 and $8.23 per hour, as long as their tips make up the difference to meet minimum wage.
If the bill passes, these workers would make full minimum wage instead.
"This is about a bill, one fair wage, which will recognize that we need to make sure that every worker in the state of Connecticut earns a fair wage," said Kushner.
"As one of the wealthiest states in the nation, I think we can do better than this," Said Norma Martinez-Hosang, the interim executive director of Connecticut Recovery For All.
The bill could significantly impact the income of workers across local communities.