Some bad news for Connecticut taxpayers
Well, there's some good news for Connecticut taxpayers. However, there's some bad news, too … and some more bad news.
First, the good news: after years of red ink, the state has posted consecutive budget surpluses totaling $11 billion since 2017, according to a story published recently by The Connecticut Mirror's Keith Phaneuf, a former Day staff writer, who knows the state's finances better than anyone.
"In the last three years, the windfalls matched or exceeded 8.5% of the General Fund," Phaneuf wrote, noting that in the two previous decades no previous surplus had been more than 3.3%. Connecticut's $4.3 billion surplus two years ago amounted to 20.8%, larger even than the second- and third-largest surpluses ever recorded. Wow!
Now, however, Connecticut's gravy train is nearing the end of the line, and that's bad news in a state where governors from three different political parties along with state legislators haven't exactly been disciplined in their spending over the past three decades. Since 1991 when the state income tax was enacted, Connecticut's budget has more than tripled. Proponents of the wage tax promised when they enacted it back then that the extra revenue generated by the income tax wouldn't be a license to spend. That promise has earned them a Pinocchio Award.
In fairness, the state's budget crisis back in those days was brought on primarily by recession and a disastrous collapse of the housing market here. Deficits then were so severe that other taxes would have been raised to unacceptable levels had the wage tax not been enacted by then-Gov. Lowell P. Weicker Jr., of the newly formed Connecticut Party and the Democratic-controlled legislature. Income tax supporters warned the state's 7.5-percent sales tax at the time would have to be raised into double digits, worsening the downward fiscal spiral.
Then-candidate Weicker, who died earlier this year, said during the 1990 gubernatorial campaign that enacting an income tax in Connecticut's fiscal condition would be like pouring gasoline on a fire. He never actually said flat-out that he wouldn't propose an income tax, but the gas-on-fire remark inferred as much, earning him a Pinocchio Award, too.
Republican John Rowland, who lost to Weicker in 1990, ran successfully in 1994 on a promise to repeal the income tax. It never happened, which earned Rowland a Pinocchio Award as well. However, with all that extra money to spread around, Rowland smartly distributed lots of it to Connecticut's cities, enhancing his support in traditionally Democratic strongholds and winning re-election in 1992 and 2002 landslides.
Connecticut's recent budget surpluses have been part of the reason for Democratic Gov. Ned Lamont's high approval ratings and his easy re-election victory last year. The surpluses between 2018-2023 have been driven largely by gains in the stock market and $2.8 billion in Covid relief money from the federal American Rescue Plan Act.
To their credit, Lamont and the Democratic-controlled legislature didn't go on a wild spending spree with the extra money. Most of the surpluses have been used to pay down the state's still-underfunded pension fund and build up its Rainy Day Fund to record levels.
OK, now for the bad news … and the additional bad news.
First, the stock market has cooled off considerably, which has led to a softening of Connecticut's tax revenue. The reinforced Rainy Day Fund will protect the state from budget crises like those from earlier in the 2000s and the late 1980s, at least for the time being.
The second gut-punch to Connecticut taxpayers is that we're already paying among the highest taxes of any state in the country. You probably suspected as much, but this confirms it.
Connecticut ranks 47th in the 2024 State Business Tax Climate Index compiled by The Tax Foundation and distributed recently by the Yankee Institute. Only three states — New Jersey, New York, and California — have higher taxes. Remember how we used to joke about "Taxachusetts?" Well, Connecticut taxpayers bear a heavier tax burden than our neighbors to the north, whose state is ranked No. 46.
Maryland at No. 45, Minnesota, Vermont, Hawaii and Rhode Island round out the bottom 10.
Connecticut's property tax is ranked 50th nationally, making it the nation's most onerous. And the individual income tax of between 3-6.99 percent ranks No. 46. Other rankings that go into The Tax Foundation's ranking formula include corporate tax (Connecticut's ranks 30th); sales tax (No. 23 at 6.35 percent); and the unemployment insurance tax (26th).
"The states in the bottom 10 tend to have a number of afflictions in common, nonneutral taxes with comparatively high rates," The Tax Foundation's report states.
In case you're wondering what states have the lowest taxes, the Top 10 is comprised, 1-10, of Wyoming, South Dakota, Alaska, Florida, Montana, New Hampshire, Nevada, Utah, North Carolina and Indiana. People in the northeast don't just move to Florida for the warm weather.
Given Connecticut's already-high tax rate and this one-two punch of bad fiscal news, Lamont and the General Assembly would do well to begin tightening the state's purse strings in the coming legislative session, which begins in January.
Back during the budget crisis of the late 1980s, the late state Rep. Janet Polinsky, D-Waterford, was co-chair of the powerful Appropriations Committee. Not fully versed in state budget cycles then as a young reporter, I asked if times like those made her job more difficult.
"Not really," she said in her gravelly voice. "When you're flush with money, everybody thinks they should get some of it. Some do and some don't, and the ones who don't get it are mad at you. On the other hand, though, when there's no money — like now —it's easier. You just say no to everyone."
Wouldn't that be novel?
Bill Stanley, a former reporter at The Day, is a retired vice president of Lawrence + Memorial Hospital.

State officials proposing 'one fair wage' bill for all Connecticut employees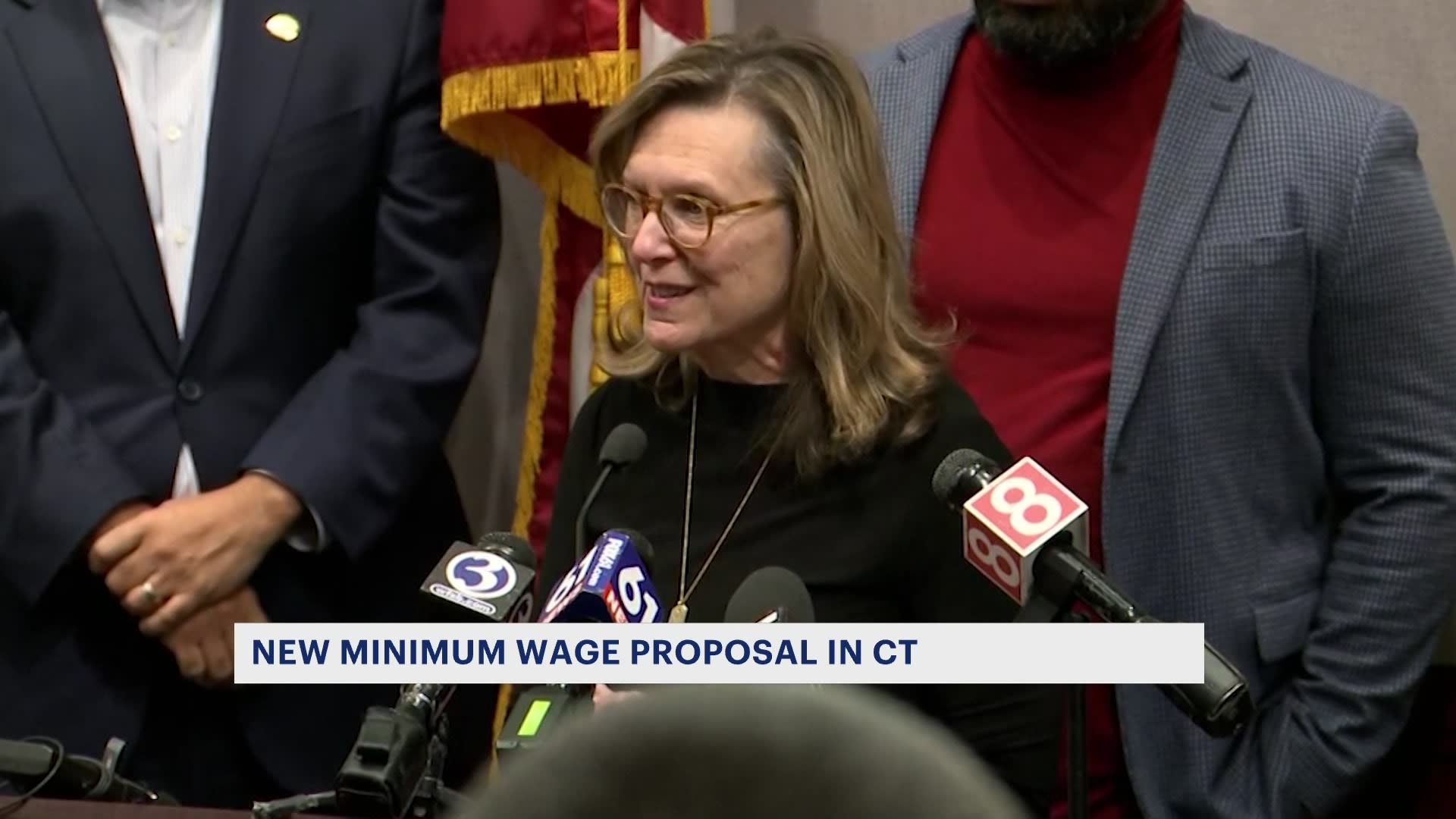 State Sen. Julie Kushner was in Hartford Tuesday to once again propose a bill that will create "one fair minimum wage" for all Connecticut employees.
The bill would get rid of the tipped wage in the state – which currently allows employers to pay restaurant workers between $6.38 and $8.23 per hour, as long as their tips make up the difference to meet minimum wage.
If the bill passes, these workers would make full minimum wage instead.
"This is about a bill, one fair wage, which will recognize that we need to make sure that every worker in the state of Connecticut earns a fair wage," said Kushner.
"As one of the wealthiest states in the nation, I think we can do better than this," Said Norma Martinez-Hosang, the interim executive director of Connecticut Recovery For All.
The bill could significantly impact the income of workers across local communities.
Connecticut Department of Transportation offers tips for Older Driver Safety Awareness Week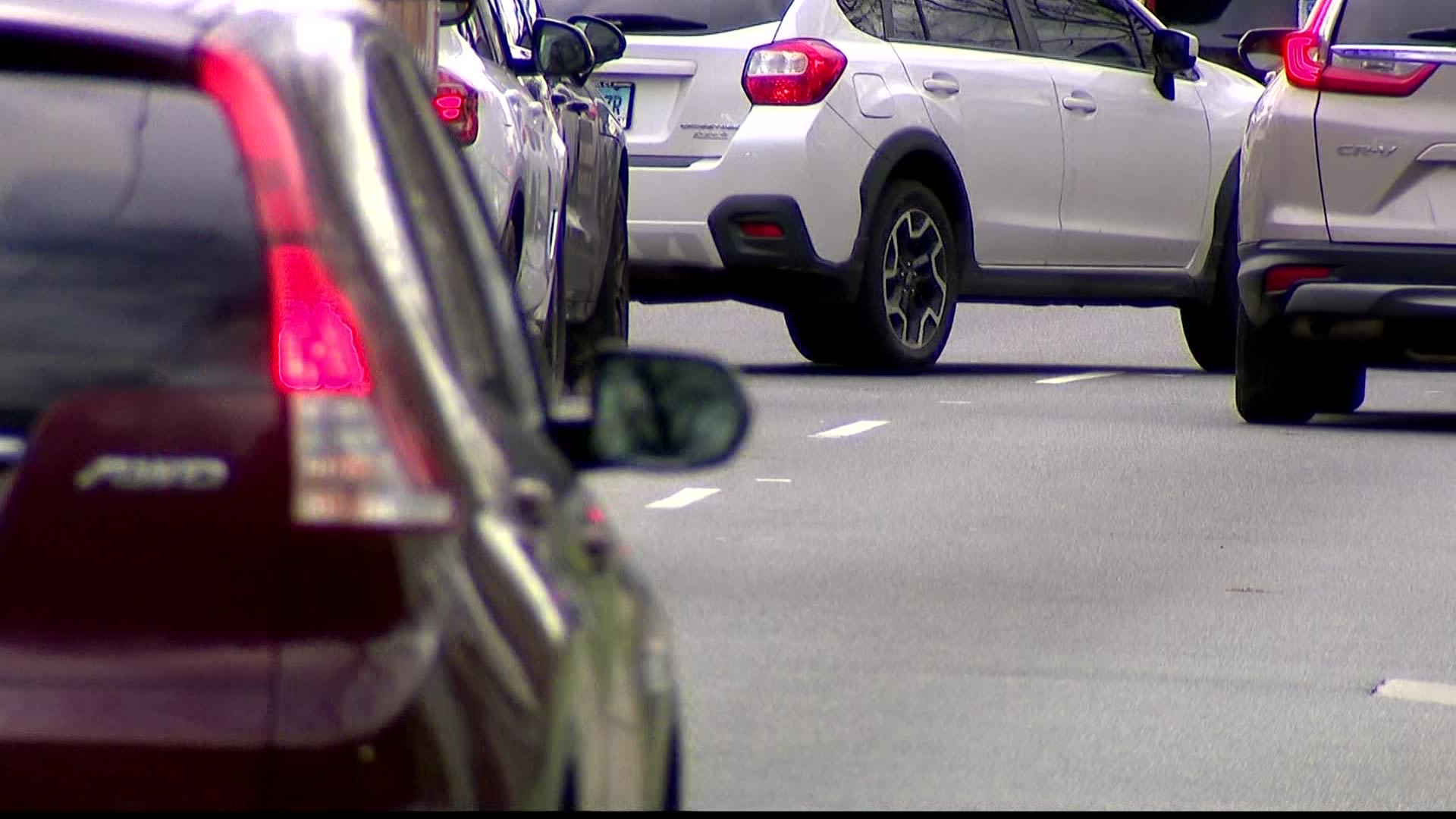 It is Older Driver Safety Awareness Week and the Connecticut Department of Transportation is reminding people to talk to older drivers they know and make sure they feel confident and safe behind the wheel.
In 2021, 17% of all roadway deaths nationwide involved someone over the age of 65. Those numbers are going up, according to the DOT.
"For the older people and the teenagers, I think everyone should be a little more careful," said Jackie McKay, of Darien.
Norwalk resident Edgar Torres commutes in his car for work and says he sees a lot of distracted driving.
"The phone is the big problem," said Torres. "Every day, not every week. Every day."
The DOT says whether you are 18 years old or 80 years old, people need to slow down and be mindful of other drivers' safety.
They are encouraging families to have more open discussions with older loved ones when it comes to safety on the road.
"I love old people, but I don't think they should be driving at a certain age," said McKay. "It's up to the family to make that decision. It's a very hard decision."
Josh Morgan, with the DOT, says 42 older drivers were killed in traffic related crashes in 2021 – and that number is only going up.
"What's alarming is when we look from year to year to see what those trends are, nationally the amount of traffic related fatalities for those over age 65 went up by more than 20%," said Morgan. "Older drivers may have some hearing challenges or they may have some challenges with vision or prescription medicines."
Claudia Munoz, of Norwalk, has been doing her part to help out her older family members to prevent accidents of any kind.
"I have an elderly person in my family, I always offer to take them out to do errands," said Munoz. "Help them if you can, if you give them the time."
However, Morgan says it's up to everyone to stay safe on the roads.
"Ultimately, we all share a responsibility when it comes to safety," said Morgan. "Make sure people get to their destination safely each and every time."
Regardless of age, the DOT wants to make sure Connecticut drivers are slowing down, paying attention and always driving sober. They also recommend older drivers check their vision and hearing regularly and plan more trips during the day with lighter traffic.
Connecticut City Named 'Most Boring ' Major City in the US
Is it possible to be bored in a major US city? Our cities are where all of the arts, entertainment, and commerce are. Isn't there usually something for everyone? Apparently not, there's a list of  the 'Most Boring' major cities in the US, and one of our own made the list.
According to cheapism.com, not all major cities are worth the trip, and with some help from Reddit users, they've come up with their list of cities that "You would do well to avoid, unless you're looking for a boring time.' And they go on to name Bridgeport, Connecticut as one of the most boring cities in the US.
"It sounds like Bridgeport, Connecticut is one of those places that you can elect to visit if you're in the mood for abandoned buildings, sizable mountains of broken glass, and other miscellaneous acts of crime that can range from petty theft to full-on-high-speed car chases."
Fair assessment? Who's to say? Crime is a problem anywhere you go these days, and being that Bridgeport is the most populous city in Connecticut with almost 150,000 residents, rates are going to be a bit elevated there.
Maybe the Bridgeport of 2010's was boring, that's fair, but now? Bridgeport has made leaps and bounds. The Hartford Healthcare Amphitheater is an incredible venue that brings a million people a year from everywhere. Where else in Fairfield County can you catch a ferry to Long Island? Don't forget about our only Zoo, and Joseph's Steakhouse, the best around. Hartford, now that's a boring city, especially if it's cold out.
Connecticut's Rock & Rock Concerts in 2024…
Step Inside The Pawling, NY Manor Featured on 'Zillow Gone Wild'
I love "ZillowGoneWILD', it's amazing what artists can do to the interior and exterior of the average home. A 43 room Elizabethian style manor in nearby Parling, New York has just been featured, and you can buy it right now for $6.5 million dollars. Have a look inside this incredible property
Gallery Credit: Douglas Elliman Real Estate via Zillow.com