Good morning! It's been a gloomy start with overcast conditions and areas of fog. It'll be mild start to finish today. Today is your best weekend day to get outside! Tomorrow, it'll feel cooler with showers and a northeast breeze.
It's a mainly dry Saturday with a frontal boundary to our north. If you're near the Mass/New Hampshire border you might getting a passing sprinkle. High temperatures will get back in the 50s this afternoon. We'll see a lot of clouds through the day, but should see some breaks in the cloud cover this afternoon.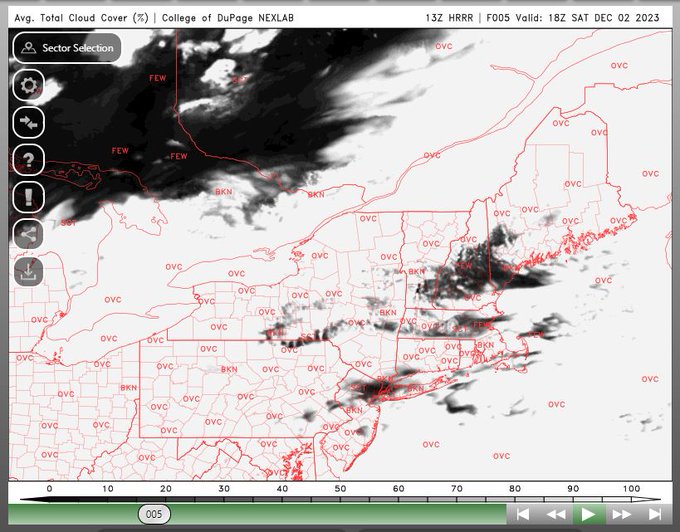 Overnight, we'll have layers of clouds. Some of us get a shower by sunrise.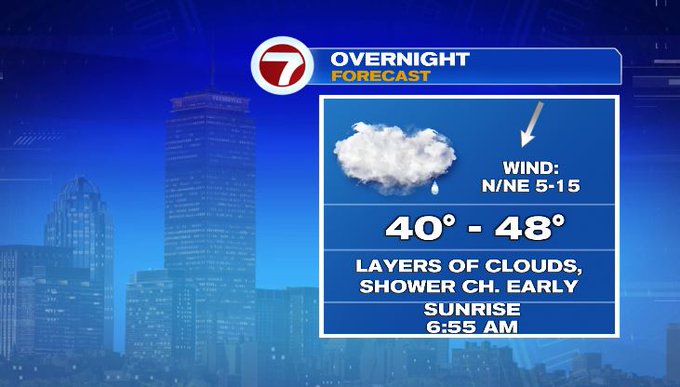 Tomorrow high temperatures will be in the 40s with overcast conditions, a northeast breeze and showers. Below is what radar could look like throughout the day tomorrow.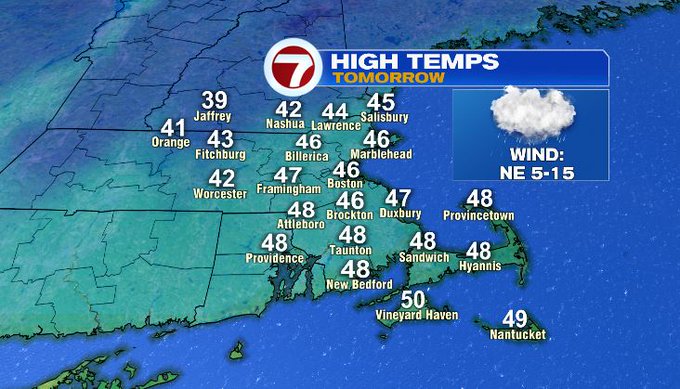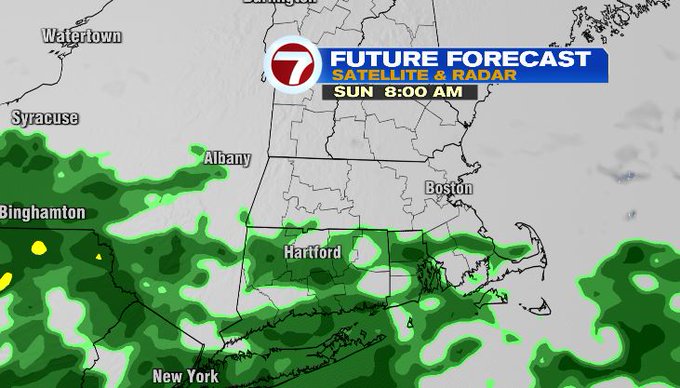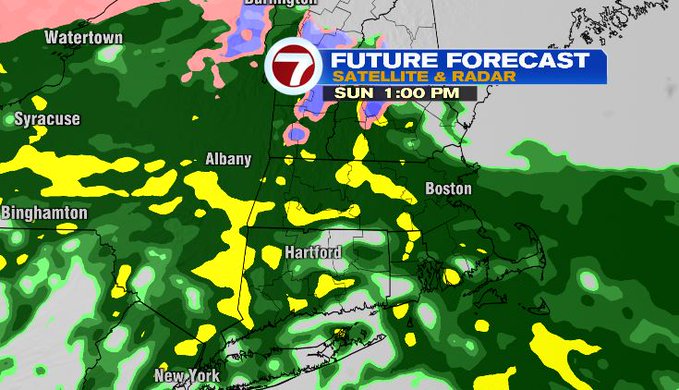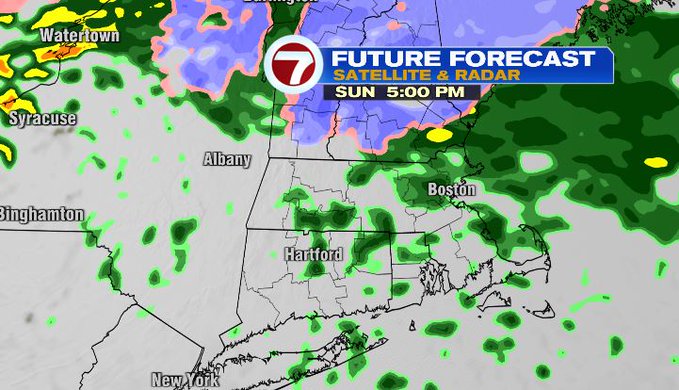 -Meteorologist Melanie Black