Catholic Memorial football star Guerby Lambert makes the grade
WEST ROXBURY — Catholic Memorial coach John DiBiaso has an elite offensive lineman who is also an elite student.
When he came to CM, 6-foot-7, 300-pound Guerby Lambert had no designs on playing football at all.
"I came here for the academics and the brotherhood," Lambert said at practice Wednesday. "I planned to play soccer and basketball. I didn't come for football."
Now, however, Lambert had scholarship offers from the likes of Ohio State and Alabama, and also Harvard and Yale.
It was on that soccer pitch that DiBiaso discovered Lambert, who was not the size he is now, but still on the bigger side.
"My first impression was, we were going to get him to play football," DiBiaso said. "And after we got him out here, we noticed he had great feet from soccer, naturally, you know, running around. He was very light on his feet. I remembered something they said about Patrick Ewing when he played basketball. They said he had great feet for a big man because he played soccer as a young kid. I remembered that, and this was very similar."
You can see that nimble nature in Lambert today. As the starting right tackle for the Knights, on Wednesday, he hustled out into the secondary to block a safety on a screen pass. It is the type of play that makes most offensive linemen look robotic, but not Lambert. He is fluid in his movements and able to make blocks others can't.
"He's very loose in his hips," DiBiaso said. "He's flexible. He's got all those intangibles that you just can't teach."
Another quality sought in an offensive lineman is someone who "plays mean." That doesn't comes as natural to Lambert.
"People call me a gentle giant usually," Lambert said. "When I play football, I feel like I flip a switch when I'm playing."
And Lambert puts his smarts to good use when he's diagnosing something on the gridiron.
"I'll give you another SAT word. He's very cerebral," DiBiaso said. "When you give him an assignment he thinks it through. He makes sure that the little details, the technique, footwork are always impeccable."
It wasn't always that way. For someone in his third year playing the sport in organized fashion, Lambert was a quick study, but there was a grace period. At first, he had a cursory knowledge of the game.
"I knew what an average fan would know," Lambert sad. "I didn't really pay attention to offensive linemen."
Over time, though, that got better. And he was named the Catholic Conference Lineman of the Year in 2022. It took a bit for him to gain confidence in himself as a player.
"I think it was halfway through my sophomore year, because freshman year, everything was just so new to me," Lambert said. "I was just trying to learn how to take the right steps and everything. I worked hard my freshman summer going into my sophomore year, and midway through, I just started picking everything up."
Not a surprise that Lambert mastered something once he put his mind to it. He now plays on the same side as Brandon Sullivan, who will continue his career at Harvard.
For Lambert, the recruiting process was difficult, because he had so many good choices. In the end, he picked Notre Dame.
"It's going to challenge me academically," Lambert said. "It's going to set me up for the next 40 years, but also it's going to challenge me on the football field, as well."
NAME: Guerby Lambert
SCHOOL: Catholic Memorial
AGE: 18
HEIGHT/WEIGHT: 6-7, 300
POSITION: RT
NICKNAME: Guerb
FAMILY: (Father, mother, brothers and sisters): Father Kesner, mother Guerline, brother Ralph, sisters Keshanne and Guermayda
ACCOMPLISHMENTS: Won Notre Dame Book Award, English Award, role model, Lineman of the Year
FAVORITE PERSONAL MOMENT IN SPORTS: State title 2021
FAVORITE COURSE IN SCHOOL: Math
LEAST FAVORITE COURSE IN SCHOOL: History
FAVORITE PIGOUT FOOD: Mac and cheese
FAVORITE TV SHOW: The Office
FAVORITE MOVIE: Lion King
FAVORITE MUSICIAN: Rod Wave
FAVORITE VIDEO GAME: NBA 2K
FAVORITE SMARTPHONE APP: Tik tok
FAVORITE TWITTER ACCOUNT TO FOLLOW: His mom
FAVORITE PRO TEAM: Patriots
FAVORITE ATHLETE: Sauce Gardner
HOW DO YOU PREPARE FOR A GAME: Pray

Boston-based Dotmatics helping scientists make better drugs in less time using AI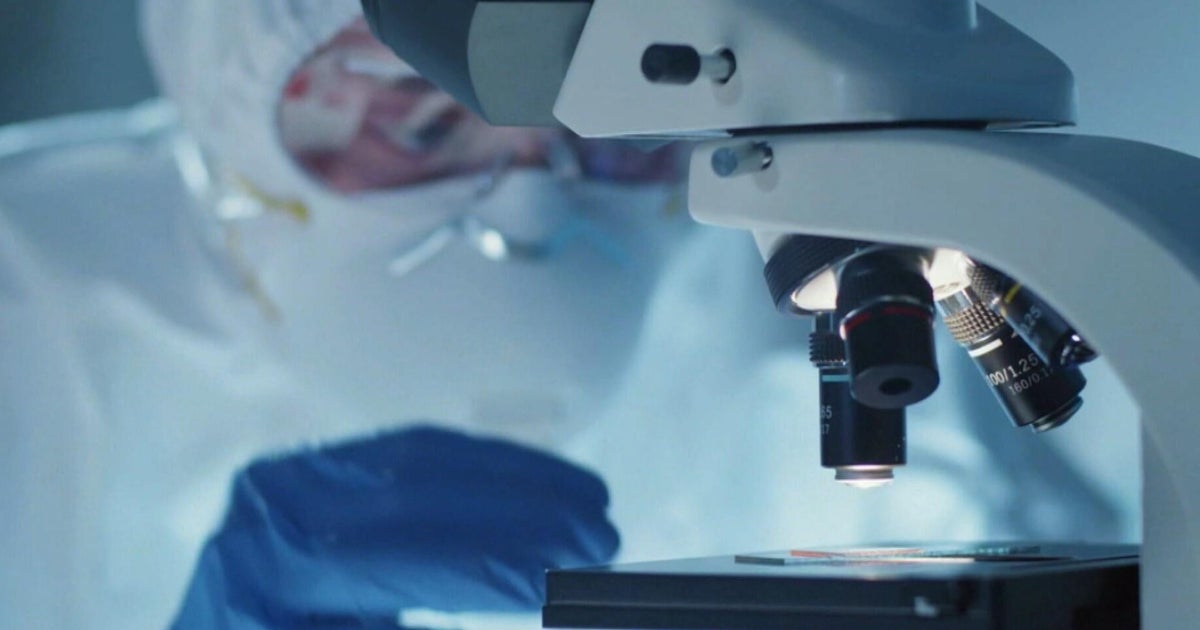 BOSTON – Getting a new drug to market in the U.S. has perhaps never been more difficult.
"It's a really long process," says Kalim Saliba, of Boston-based Dotmatics. "It's on average 10 years and costs $2.5 billion."
Artificial intelligence could change that — with the help of Dotmatics.
"Dotmatics is a scientific R&D software company," says Saliba. "We work with our customers to connect science data and decision-making to help them get to an AI-assisted future."
In other words, Dotmatics is helping scientists make better drugs – faster — by allowing them to aggregate their research into one platform, and then apply AI over the top.
"What tools like generative AI do is they learn from data, they discover patterns and they help to predict what to do next," says Stephen Tharp of Dotmatics. "And we're trying to make that sort of like a flashlight for scientists. They can go scan a tremendous amount of data, and AI will help them focus on an area they should go look at."
Perhaps the most promising future use is in a field of medicine called biologics – largely using proteins to attack certain diseases. And AI can be instrumental in that mission.
"These models will be able to generate the protein structures that it thinks — and that, by the way humans, may have never seen — that could potentially address this illness," says Saliba.
That process could one day offer solutions for intractable diseases like Alzheimer's and cancer.
"Right now we have maybe 15-20 drugs on the market that are helped discover by AI," says Tharp. "I think in 5-10 years, we'll be talking about drugs that were not discovered by AI."
"It will allow us to do a tremendous amount of scientific innovation in the amount of time that we never thought was feasible."
Learn more at Dotmatics.com.
Thanks for reading CBS NEWS.
Create your free account or log in
for more features.
Boston Celtics vs Indiana Pacers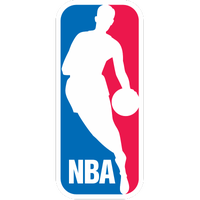 Pacers knock off Celtics 122-112, led by Haliburton's triple-double (26 Pts, 10 Reb, 13 Ast)
Indiana Pacers Postgame Media Availability (vs Boston Celtics) | December 4, 2023
Indiana Pacers Highlights vs. Boston Celtics | December 4, 2023
Myles Turner Has Double-Double with 17 Points & 10 Rebounds in Win Over Celtics | Indiana Pacers
Tyrese Haliburton Records First Career Triple-Double in Win Over Celtics | Indiana Pacers
Go Inside the Indiana Pacers Locker Room After Huge NBA In-Season Tournament Win Over Celtics
Indiana Pacers PA Announcer Troy Pepper Goes Crazy for Clutch Buddy Hield Three vs. Boston
Obi Toppin is HYPE in the Pacers Locker Room After Win Over Celtics: "The Tyrese HIM-iburton Show"
Unfiltered presented by Putnam | 12/4 at IND
Boston Celtics @ Indiana Pacers In-Season Tournament Quarterfinals Postgame Press Conference
Inside the NBA reacts to Celtics vs Pacers Highlights 🔥
Tyrese Haliburton 1st Career Triple-Double 🔥 26 PTS 13 AST 10 REB vs Celtics
Tyrese Haliburton Posts His FIRST Career Triple-Double! 🏆 | December 12, 2023
CELTICS at PACERS | NBA IN-SEASON TOURNAMENT 🏆 | FULL GAME HIGHLIGHTS | December 4, 2023
Boston Celtics vs Indiana Pacers – Full Game Highlights | Quaterfinals – 2023 In-Season Tournament
Tyrese Haliburton talks advancing to semifinals, Postgame Interview 🎤
WILD ENDING in Indiana! Celtics vs Pacers – Last 3 Minutes 🔥
ELECTRIC ENDING Celtics vs Pacers NBA In-Season Quarterfinals UNCUT! 🏆 | December 4, 2023
Tyrese Haliburton has RANGE! 🎯🏆 | #Shorts
Tyrese Haliburton Knocks Down Deep Three vs. Celtics | Indiana Pacers
Inside the NBA previews Celtics vs Pacers Quarterfinal | 2023 In-Season Tournament
New Orleans Pelicans @ Sacramento Kings Live Scoreboard | In-Season Tournament Quarterfinals on TNT
US tourist from Boston killed in shark attack in Bahamas, police say
SAN JUAN, Puerto Rico — (AP) — A female tourist from Boston was killed Monday by a shark while paddleboarding in the Bahamas, police told reporters.
The victim, who was not identified, was attacked less than a mile off the western end of New Providence island, where the capital, Nassau, is located. She was paddleboarding with a man who was not injured, according to Police Sgt. Desiree Ferguson.
"We extend our heartfelt condolences…for this most unfortunate situation," she said.
Police said a lifeguard rescued both people with a boat upon seeing what was happening, but the woman suffered serious injuries to the right side of her body and was declared dead at the scene despite CPR efforts.
It was not immediately clear what type of shark attacked the woman. A police superintendent did not immediately respond to a message requesting comment.
Gavin Naylor, program director of the International Shark Attack File in Florida, said in an interview that there have been a couple of shark-related fatalities reported in the Bahamas in the past five years.
He noted that the Bahamas has a "huge" tourist population, adding that there are a lot of people in the water and a lot of visitors who want to view sharks from a fishing boat or dive with them.
"So the sharks get acclimated, and the animals are a little bit less cautious than they otherwise might be," he said.
Between 30 to 40 shark species live around the Bahamas, although the Caribbean reef shark, the bull shark, the tiger shark and the black tip shark have the highest bite frequency, Naylor said.
"Usually, it's an accidental bite. They think it's something else," he said. "Once in a while, they'll actually single out people, and it's very intentional."
Fatal shark attacks are rare, with only an average of five to six reported worldwide a year, most of them occurring in Australia, Naylor said. Last year, there were a total of 57 unprovoked bites around the globe, the majority of them in the U.S., according to the International Shark Attack File.
At least 33 confirmed unprovoked shark attacks have been reported in the Bahamas since 1580, with the island ranking ninth worldwide, according to the file.
The Nassau Guardian newspaper reported that authorities in the Bahamas are still searching for a German woman who went missing late last month after she was apparently attacked while diving.
Last year, a shark killed a U.S. cruise ship passenger from Pennsylvania who was snorkeling in the northern Bahamas near Green Cay.
Most shark attacks in the Caribbean occur in the Bahamas, although a rare shark attack was reported in the French Caribbean territory of St. Martin three years ago.
____
Follow AP's coverage of Latin America and the Caribbean at https://apnews.com/hub/latin-america
Copyright 2023 The Associated Press. All rights reserved. This material may not be published, broadcast, rewritten or redistributed without permission.