$24.5B needed for Boston transit repairs, MBTA says
The Massachusetts Bay Transportation Authority said Thursday that it needs approximately $24.5 billion for repairs and replacements to its embattled network, according to an analysis.
The analysis is done every three to four years and is a $14.5 billion increase from the last one performed in 2019, officials said.
PRO-PALESTINIAN PROTESTERS BLOCK BRIDGES IN BOSTON, SAN FRANCISCO DURING RUSH HOUR
"The MBTA is one of the oldest transit agencies in the country, and while there are a number of contributing factors, it's clear that years of underinvestment have added to the cost of bringing our system back to a state of good repair," MBTA General Manager and CEO Phillip Eng said in a statement. "Timely and appropriate actions are key to mitigating and avoiding more costly and potentially impactful efforts."
The MBTA, which oversees the nation's oldest subway system as well as commuter rail, bus and ferry service, has come under intense scrutiny in recent years for a series of safety issues that led to a federal review and orders to fix the problem. It has recently been plagued by slow zones, the delayed delivery of new vehicles and understaffing.
The MBTA said it's already working on some of the repairs, including track work on the Red Line's Ashmont Branch and Mattapan Line that was completed late last month.
"Know that we are committed to aggressively addressing our immediate needs — like the recent 16-day outage on the Ashmont Branch to perform track work — as we strive to deliver a modernized system to serve future generations," Eng said.
Read the full article from Here

Maryland proposes multibillion-dollar transportation spending cut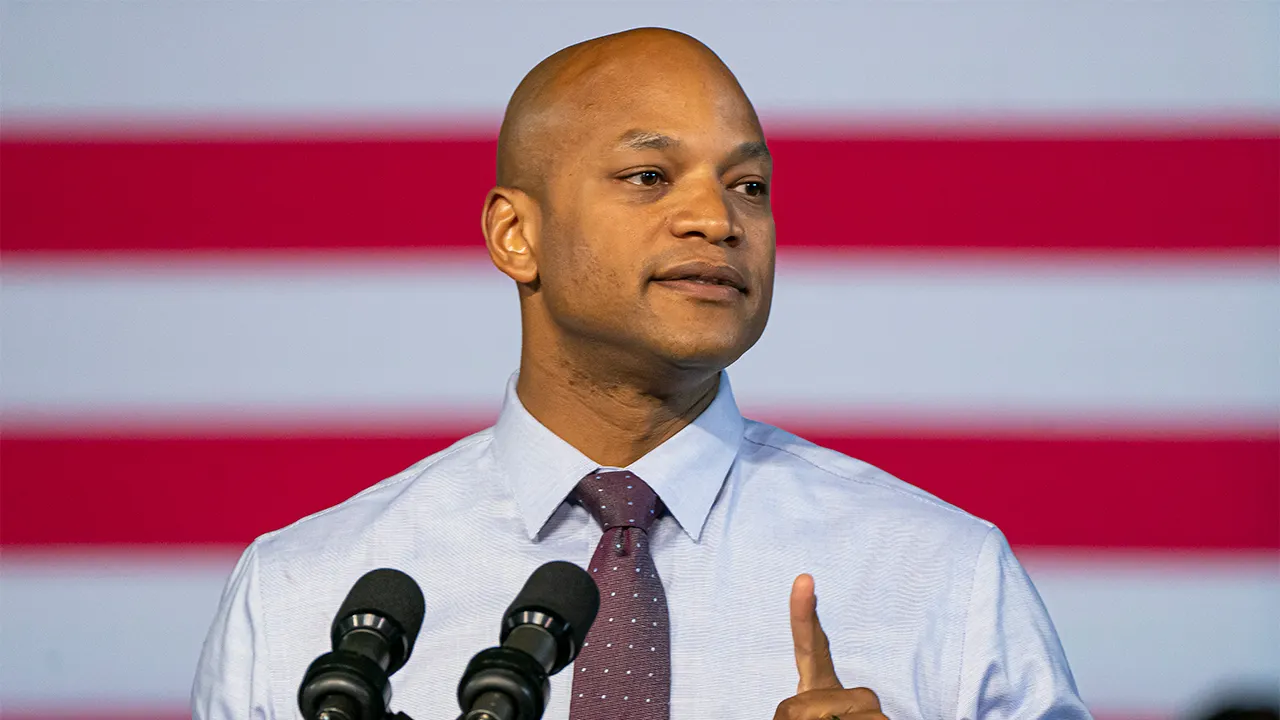 Maryland Gov. Wes Moore's administration is proposing roughly $3.3 billion in wide-ranging cuts for the state's six-year transportation spending plan, which is facing inflationary pressures as traditional revenue sources haven't kept up with costs, the state's transportation secretary said Tuesday.
The proposal, which could be adjusted by the General Assembly next year, will have an impact on highways and transit service, as well as other transportation spending.
The approach includes about $1 billion in reductions in the transportation department's operating budget, $2 billion from the capital program and about $400 million in grant reductions to local governments, the department said in a news release Tuesday.
GEORGIA PLANS $127M RAIL TERMINAL NORTHEAST OF ATLANTA
"We're trying to pull as many levers as we can to make this as painless as we can," Paul Wiedefeld, Maryland's transportation secretary, told The Associated Press in an interview.
The proposal is part of a larger budget challenge the state is facing. Moore, a Democrat, and the legislature, which is controlled by Democrats, are grappling with projected future budget deficits in the state's operating budget, which is separate from the transportation spending plan.
Moore put officials on notice in August that tough budget decisions were coming, during a speech at the Maryland Association of Counties summer conference.
When state lawmakers convene for their annual legislative session in January, they will be working to balance the budget for the next fiscal year with an estimated shortfall of about $400 million. They also are facing rising budget gaps i n future years, as the state continues to implement an education funding reform law with phased-in funding.
One of the biggest cuts in the transportation funding plan would be to major highway and transit expansion projects that are not advertised by Jan. 1. Those construction dollars would be moved out beyond fiscal year 2029, Wiedefeld said.
The plan also would cut funds for maintenance projects by 30%. For highways, that reduction would affect day-to-day operations such as mowing lawns, picking up litter and fixing potholes.
"They're still going to be doing them, but not at the degree that we would prefer," Wiedefeld said.
The plan also calls for saving roughly $40 million a year by shutting down smaller branch offices for the MVA and reducing office hours. The plan also includes increasing airport parking fees.
Wiedefeld said the state will maintain matching money to receive federal funding. The transportation department said federal investments add up to about $7 billion.
"We're not going to leave any money on the table because you're getting roughly 80 cents on the dollar," Wiedefeld said.
The proposal retains project development funds for Baltimore's Red Line, Southern Maryland Rapid Transit, the Frederick Douglass Tunnel Project, the replacement American Legion Bridge and other key projects, the transportation department said in a news release Tuesday afternoon.
The secretary, a former general manager and CEO of Metro, said Maryland won't back away from investments needed to support the subway system linking Maryland and Virginia with the District of Columbia.
NRA PRAISES COURT ORDER STRIKING DOWN 'DRACONIAN' BLUE STATE'S HANDGUN LAW
The funding crunch comes as revenue sources have not kept up with operating costs, Wiedefeld said. Operating costs have risen roughly 7% annually, while revenues have gone up only about 1%, he said.
The state's vehicle titling tax isn't keeping up with costs, as more people keep their vehicles longer, and the gas tax also doesn't keep pace due to increasing efficiency and electric car use. Wiedefeld also noted that transit ridership has not bounced back to what it was before the COVID-19 pandemic.
The secretary also pointed out that the state has hit a debt-limit cap, creating another challenge for capital needs.
Despite the difficulties, Wiedefeld noted that Maryland will still be spending almost $20 billion in the transportation spending plan.
"We are building projects out there today, and we're not stopping things that are under construction," Wiedefeld said. "We have bus purchases in the future. all of those things are still funded. It's just that where we'd like to be, we can't afford right now."
Read the full article from Here
Pro-Palestinian supporters protest Biden ahead of Boston fundraiser with James Taylor – The Boston Globe
When President Biden's motorcade whizzed past the pro-Palestinian rally in downtown Boston's theater district Tuesday night, the tightly packed crowd instantly fell into unison, booing the leader they labeled "Genocide Joe" and repeatedly crying "shame."
Several hundred protesters, a medley of red, black, white, and green, jammed Tremont Street between LaGrange and Stuart streets waving Palestinian flags, large and small, as they chanted down the "criminal Biden regime" and called for a permanent ceasefire in the Israel-Hamas war, an end to the occupation of the disputed Gaza territory, and a halt to all US aid to Israel.
"When people are occupied, resistance is justified," they shouted together.
At sight of the motorcade, the booing crowd fell into a chant of "Biden, Biden, you can't hide, we charge you with genocide!"
Biden's visit to Boston kicked off a month of fundraisers as the Democrat seeks a second term in office. Biden had three events in Boston, capped by a concert by singer-songwriter James Taylor.
Several squads of police offers and a maze of metal barriers away, Biden attended a 7 p.m. fundraiser at the Shubert Theatre.
There, Taylor, a six-time Grammy winner and Massachusetts native performed, while a block and a half away local activists, students and educators, rallied the protesters and condemned the president for "crimes against humanity" and using "our tax dollars to fund 59 days of destruction."
"Biden has blood on his hands everywhere," Mariam Hassam, 21, a first-year law student, of Students for Justice at Northeastern University, told those gathered.
"We know that [Biden] is still responsible for every single death, for every child murdered, for every child orphaned, and for every child traumatized," Hassam said
Valerie Dam-Nguyen, a 17-year-old senior at Boston Latin School where students have staged three walk outs in response to Israel's war in Gaza, said students "are tired of learning about death and destruction in our history books while ignoring the genocide in Palestine."
"Our institutions refuse to teach the truth," she said. "But, we will refuse to learn peacefully while schools in Gaza are burning."
With that, Dam-Nguyen kicked off a new chant that she said she hoped to hear resounding from all high schools and universities: "While we're learning, schools are burning."
The crowd echoed the chant back.
A protester from Roxbury, who identified herself only by her first name of Anab, , huddled with a friend in the evening chill, up front, close to where the speakers rallied the crowd with microphones. The pair rode the T downtown to attend the protest. Anab declined to give her last name. Her friend said she did not wish to be identified.
"We came here to show support for the freedom of Palestinian people," said Anab, 40.
"The people who are suffering — children, mothers," her friend said.
"The innocent," Anab added.
Ali Flowers, 30, of Allston, said she attended to send a message to Biden.
"We will not support him come November if he stands with genocide," Flowers said. "As long as he backs Israel, we will not back him."
---
Tonya Alanez can be reached at tonya.alanez@globe.com. Follow her @talanez.
KDKA-TV Nightly Forecast (12/5)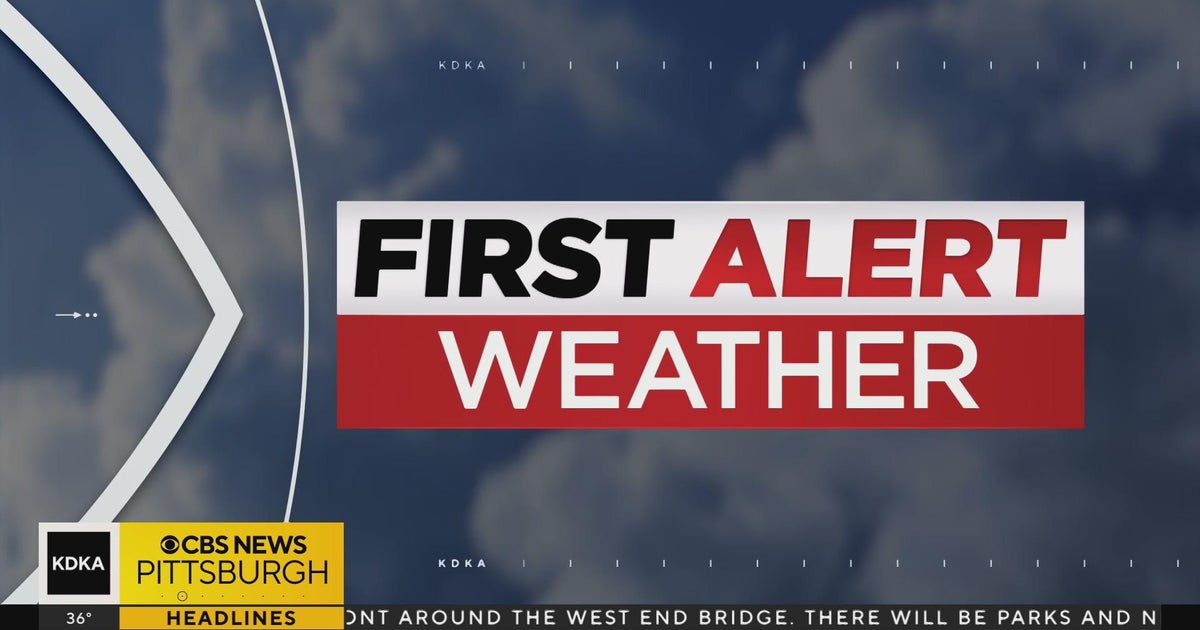 Get the latest weather updates with First Alert Meteorologist Ray Petelin's forecast!