Wisconsin's split personality with deer: more south, fewer north
Wisconsin has a split personality of sorts when it comes to deer populations and deer hunter success across the state, with more to the south and fewer to the north, and the chasm is getting wider.
That's the report from Wisconsin Department of Natural Resources wildlife experts who say southern Wisconsin faces problems of too many deer — including crop damage, vehicle accidents and faster spread of chronic wasting disease — at the same time many hunters in far northern Wisconsin are complaining there aren't enough deer.
It's a pretty big state, north to south, and little differences in geography and topography make a huge difference for deer.
"Deer are very unevenly distributed across the landscape in Wisconsin," said Jeff Pritzl, DNR deer program specialist.
Pritzl said the state as a whole may be close to its highest-ever deer population. But most of those deer are in the southern two-thirds of the state where nutritious agricultural crops are easy to find, winters are far less harsh and fewer wolves roam.
Greg Kessler, DNR wildlife manager in Douglas County, said last winter's deep snow — record snow in many areas — likely brought the deer population down some from previous years, but not drastically, across the state's northern tier of counties. Iron County, for example, will be bucks-only hunting this year with no general antlerless permits issued — the only such county in the state.
"I suspect we'll be down a little this season from last, which was pretty good," Kessler said.
For Douglas County, the DNR, on recommendation from the County Deer Advisory Council, issued roughly the same number of antlerless permits this year as last, again favoring private land permits where more deer are concentrated.
Kessler said that, while winters, wolves and a few other factors are pushing deer numbers up or down a little each year, the deer herd across the north has been fairly stable after falling from record levels 20 years ago.
"Hunter expectations got so high in the early 2000s when we had the highest deer numbers we have ever had," Kessler said. "We will probably never see that again. … But we still have pretty good deer numbers right now compared to historic levels."
Kessler said hunters need to adjust to a new normal, generally fewer deer than 20 years ago with generally smaller fluctuations up and down each year.
"We're pretty close to that long-term average right now, comparable with the '50s and '60s but not nearly as high as the early 2000s," he added.
Pritzl said Wisconsin likely will never see a harvest of 600,000-plus deer as occurred in 2000 (including archery and all gun seasons), even if there are as many or more deer on the ground. There are simply far fewer hunters — the state is losing at least 1%-2% of deer hunters each year — and remaining hunters appear less willing to take multiple deer each season.
How unusual was that peak deer period? In 1999, there was a record firearms harvest of 402,204 deer. In 2000, that jumped another 125,000 to 528,494. With 694,712 licensed gun hunters, their success rate was an astonishing 76%. By comparison, in the 43 years from 1966-2009, the average success rate for gun hunters was 37%.
"I cannot imagine that we will ever see the peak harvest of 600,000-plus deer again," Pritzl said. "That occurred under rather unique circumstances and was never going to be sustainable. I think if we see a harvest of 400,000 in the future, that would be exceptional, and will likely only occur if we see some rule changes that enhance antlerless harvest."
Last year, Wisconsin hunters registered 203,295 deer during the firearms deer season, including 98,397 bucks and 104,898 antlerless deer. Compared to 2021, the total firearm deer harvest was up 14.4% statewide, with the buck harvest up 14.7% and antlerless harvest up 14.1%. All four deer management zones showed harvest increases from 2021 for buck and antlerless harvests, including a 19.3% jump in the northern forest zone.
Acorns may be key
Kessler said last summer's severe drought appeared poised to reduce the acorn crop across the north this fall, but then timely rains in September may have saved the day.
Once again, hunters willing to scout around to find acorns, and find deer, will have better luck.
"Not all oak trees had good crops. But if you can find the trees that did have good acorns, that's where the deer will be," Kessler said. "Don't assume that because you have oaks, you are going to have acorns this year."
Weather during hunt tops population swings in harvest impact
Weather during the 9 days of firearms deer season, even more than the nominal ups and downs of deer populations, is now the key factor in how many deer are shot each year, Prtizl noted.
If it's relatively warm and dry, especially opening weekend and especially opening day, hunters spend more time in the woods and fields, and they shoot more deer. That's what happened last year when hunters across most of the state had great weather and shot more deer than expected, up 14% from 2022.
But very cold, rainy and/or windy deer seasons invariably lead to fewer deer being shot, even if the population is high.
"For us up north, the best conditions are a little snow on the ground for seeing deer and (tracking) deer, but not bitterly cold and windy. And not a foot of snow on the ground, so hunters can't get into the woods," Kessler said. "When it's miserable like that, a lot of guys just don't go out, at least not for very long."
Earlier opener, more deer shot
Wisconsin's firearms deer season is tied to Thanksgiving, so the season dates can swing widely from year to year. Thanksgiving has been held on the fourth Thursday in November since 1941, which means that the actual date of the holiday shifts each year between Nov. 22 and Nov. 28.
That calendar shift alone can mean a 10%-15% difference in how many deer are shot each year in Wisconsin, with earlier openers far better for hunter success, Prtizl said.
With Thanksgiving on the 23rd this year, the Nov. 18 season opener is the second-earliest it can occur, and that means hunters could not only see better weather but may even hit the tail end of the rut, the deer mating season when bucks are more vulnerable to coming out in front of hunters.
Next year would be the earliest-ever opener, but with 2024 a leap year, Thanksgiving jumps back to a later date, the 28th, so the opener will be Nov. 23.
"It's mostly that we catch some of the rut when the season is earlier. For us in the north, all else being equal, we can see a 15% or 20% drop in harvest during those later seasons when Thanksgiving is late," Kessler said.
Test deer for CWD before eating venison
So far, no wild deer have tested positive for CWD in Northwestern Wisconsin, but the DNR still suggests hunters test their deer for chronic wasting disease before eating venison and, as advised by health organizations, not eat the meat if the animal tests positive.
The Wisconsin Department of Health Services, the Centers for Disease Control and Prevention and the World Health Organization advise against eating meat from deer that test positive for CWD.
Because infected deer typically appear healthy for many months after contracting the disease, the only way to be sure the animal is CWD-free is to have it tested.
CWD is a contagious, fatal neurological disease that affects the nervous system of deer, elk, moose and caribou. It belongs to the family of diseases known as transmissible spongiform encephalopathies, or prion diseases .
Prions are misshapen proteins that can spread the disease through direct animal-to-animal contact or in the environment through bodily substances or the carcass parts of an infected deer. Prions are extremely resilient and capable of remaining in the soil for years, potentially infecting several deer from a single source.
The disease can have an incubation period of over a year, which means infected deer can appear healthy for months before showing signs of illness. When signs are visible, the common signs are drastic weight loss, drooping head and ears, loss of coordination, excessive salivation and reduced fear of humans.
CWD testing options
The DNR offers different options for hunters to test their deer for CWD:
Self-service kiosks open 24/7: Kiosks contain supplies for hunters to drop off their deer's head with 5 inches of neck attached for testing. This is a great option for antlerless deer or any deer that has already been skull-capped or caped out by a taxidermist.
In-person with cooperating partners: Meat processors and other businesses can collect the deer head for sampling later or remove the lymph nodes at the time of drop-off. This is a good option for hunters who intend to mount their deer. If your taxidermist is not a cooperator, ask for the caped-out head back so you can drop it off at a kiosk.
At-home via lymph node sampling: Hunters unable to stop by a kiosk or cooperator within a day or two of harvest may pick up a kit ahead of time. Hunters can extract the retropharyngeal lymph nodes using the provided instructions and return the lymph nodes to the DNR or a kiosk for testing.
By appointment with local DNR staff: This is a good option for hunters who want to have a European mount done. Hunters can contact their local wildlife management staff to schedule an in-person appointment.
In Northwestern Wisconsin, self-service CWD testing drop-off sites are located at the Bait Box store in Superior and DNR ranger stations in Brule, Ashland, Hayward, Mellen and Washburn.
For more information on CWD in Wisconsin deer, including a map showing more testing site options, go to dnr.wisconsin.gov/topic/wildlifehabitat/cwd.
Donate a deer
The DNR encourages hunters to donate Wisconsin-harvested deer through the DNR's Deer Donation Program, which helps stock food pantries for the upcoming holiday season and supports residents in need throughout the state.
Since the program began in 2000, hunters have donated 98,000 deer, totaling over 3.9 million pounds of venison, to help Wisconsinites in need.
Hunters interested in donating a Wisconsin-harvested deer to the DNR's Deer Donation Program should follow these steps:
1. Field dress the deer.
2. Register the deer through GameReg. Note the registration confirmation number and keep it on hand when dropping off the deer.
3. Test the deer for CWD before taking the deer to a processor if it was harvested from a CWD-affected county.
4. Call ahead to a participating processor. In Northwestern Wisconsin, that's Hursh Meats at 10083 E. Oak Road, Poplar, 715-364-6855.
5. Bring the deer to the processor. If donating a deer being tested for CWD, inform the processor and provide the CWD barcode number. The processor will not distribute the deer until the results are known.

Wisconsin is Fifth Most Solitaire Obsessed State – OnFocus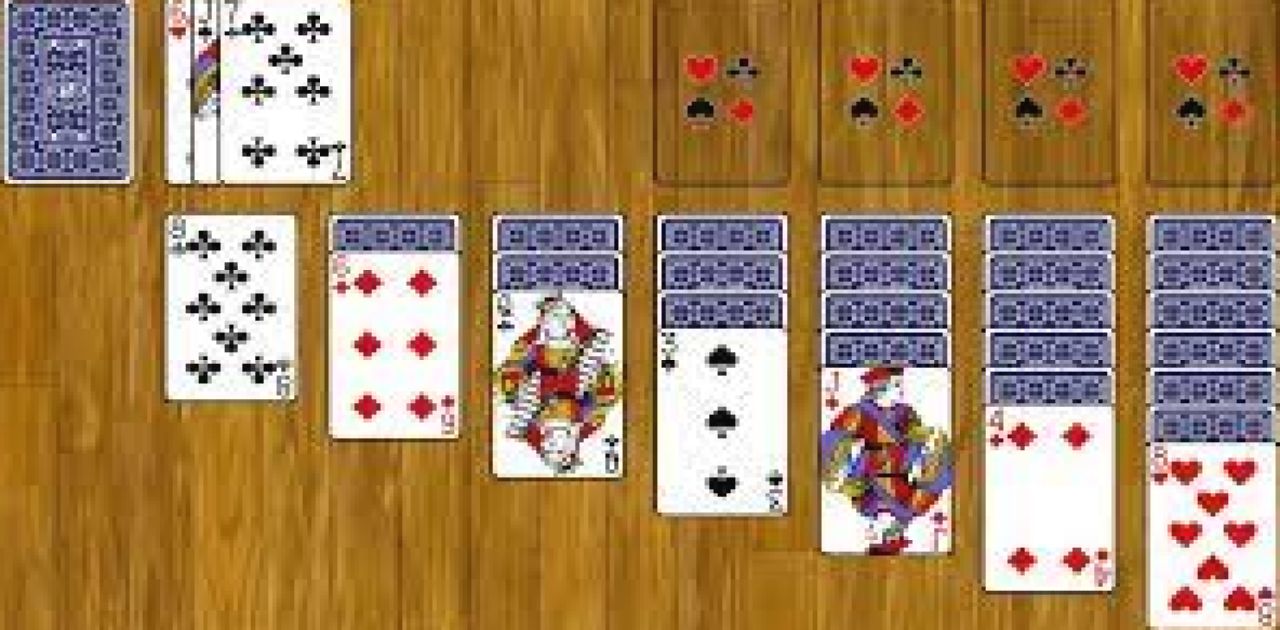 Wisconsin is the fifth most solitaire obsessed state, playing 3 hours and 23 minutes per year on average
Wisconsin takes 5th place.

Arizonans spend the most time playing online

s

olitaire, clocking in 4 hou

rs 2 minutes

per

year

on average

.

 

California, Alaska,

Colorado

and Wisconsin

are

among the states that

spend

the most time playing

the

online

card game

.
A new study reveals the states that are spending the most time playing online Solitaire. 
Solitaired, one of the world's largest online solitaire sites, analyzed the average amount of time people from each state spent on their site over the past year, based on data for 9.4 million American users.
Arizonans were found to spend the most time playing online solitaire, with the average user logging an impressive 4 hours and 2 minutes on the site between October 2022 – 2023.  
With 146,578 users residing in the Grand Canyon State, this means that Arizonans play a whopping 592,107 hours of online solitaire per year on average. Arizona also has the equivalent of 199 online solitaire players per 10,000 residents, based on the data. 
Californians are the second biggest solitaire lovers, with the average user spending an average of 3 hours 51 minutes on the site each year, or 2.2 million hours across all users. More than half a million Solitaired users (575,136) were found to reside in California, which is the equivalent of 147 players per 10,000 residents.  
Alaska ranks in third place. Given its smaller population of around 733,000 residents, the state understandably has fewer users than larger states, at just 10,371 overall. Despite this, the average Alaskan user was found to have spent 3 hours 46 minutes playing online solitaire over the past year, the equivalent of 39,207 hours in total across all users. 
Colorado places fourth, with the average user logging 3 hours 31 minutes over the past year. Colorado was found to have the largest percentage of new users during this period, with 16.7% of users visiting the site for the first time. 
Wisconsin places fifth, with each user averaging 3 hours 23 minutes per year. 
Vermont was found to spend the least amount of time playing online solitaire, with a paltry 1 hour 14 minutes on average per user over the past year. Despite this, Vermont had the second largest proportion of its population using the site, with 887 users per 10,000 residents. 
States ranked by average amount of time users spent playing online solitaire each year 
| | | | | |
| --- | --- | --- | --- | --- |
| | | | Average number of hours all users spent playing online solitaire per year  | Average user duration per year (HH:MM:SS)  |
| | | | | |
| | | | | |
| | | | | |
| | | | | |
| | | | | |
| | | | | |
| | | | | |
| | | | | |
| | | | | |
| | | | | |
| | | | | |
| | | | | |
| | | | | |
| | | | | |
| | | | | |
| | | | | |
| | | | | |
| | | | | |
| | | | | |
| | | | | |
| | | | | |
| | | | | |
| | | | | |
| | | | | |
| | | | | |
| | | | | |
| | | | | |
| | | | | |
| | | | | |
| | | | | |
| | | | | |
| | | | | |
| | | | | |
| | | | | |
| | | | | |
| | | | | |
| | | | | |
| | | | | |
| | | | | |
| | | | | |
| | | | | |
| | | | | |
| | | | | |
| | | | | |
| | | | | |
| | | | | |
| | | | | |
| | | | | |
| | | | | |
| | | | | |
Neal Taparia, one of the co-founders of Solitaired commented: 
"It's fascinating to see such large disparities in how long users from different states spend on our site. The odd game here and there quickly add up, with the average American user spending more than 2.5 hours a year playing solitaire online, according to our findings. 
"It's worth noting that these figures represent the average duration each user spends on the site, which means there will be a number of people who greatly exceed this playtime, while others may visit the site and never return." 
Google Analytics 4 was used to find how long the average user spent on Solitaired.com between 18 October 2022 and 18 October 2023, for each American state. Census Bureau's state population estimates (2022) were then used to find the number of Solitaired users per 10,000 residents in each state. Data correct as of 18 October 2023.
Klesmit scores 21 in 1st half, Wisconsin outrebounds No. 3 Marquette in 75-64 win
MADISON, Wis. (AP) — Max Klesmit scored all 21 of his points before halftime, Steven Crowl added 16 and Wisconsin capitalized on its rebounding superiority to beat No. 3 Marquette 75-64 on Saturday.
Wisconsin (6-2) beat Marquette (6-2) for a third straight season in this in-state rivalry between schools separated by just 79 miles. This marks the first three-game winning streak for either team in the 130-game series since the Badgers won four straight from 1998-2001.
Kam Jones scored 19 and Tyler Kolek added 11 for Marquette. AJ Storr had 13 and Tyler Wahl 10 for Wisconsin, which outrebounded the Golden Eagles 38-23 and outscored them 18-2 in second-chance points.
NO. 2 ARIZONA 82, COLGATE 55
TUCSON, Ariz. (AP) — Caleb Love scored 14 points, Oumar Ballo had 13 points and 10 rebounds, and Arizona made a strong statement to move up to No. 1 by overwhelming Colgate.
The Wildcats (7-0) overcame a shaky offensive start by dominating inside and going on a big run to open the second half. The Raiders (4-4) managed to hang with Arizona the first half before being doomed by a shaky offensive start to the second.
Colgate missed nine of its first 10 shots as Arizona pulled away and went 10 of 29 from the floor in the second half. Braeden Smith led the Raiders with 11 points.
GEORGIA TECH 72, NO. 7 DUKE 68
ATLANTA (AP) — Baye Ndongo scored 21 points and his dunk with 44 seconds remaining pushed Georgia Tech ahead for good as the Yellow Jackets beat Duke, handing the Blue Devils their second loss this week to an unranked team.
Miles Kelly had 16 points and Kowacie Reeves Jr. had 14 points for Georgia Tech (4-2, 1-0 Atlantic Coast Conference).
Duke (5-3, 0-1) trailed most of the game, but the Blue Devils — who lost 80-75 on Wednesday at Arkansas — took a brief lead late before falling.
Jeremy Roach paced Duke with 20 points, and Kyle Filipowski and Caleb Foster added 12 each.
NO. 8 MIAMI 62, NOTRE DAME 49
CORAL GABLES, Fla. (AP) — Matthew Cleveland scored 14 points, Norchad Omier and Nijel Pack each added 13 and Miami beat Notre Dame in the Atlantic Coast Conference opener for both teams.
Omier added 13 rebounds for the Hurricanes, who finished with a 16-0 edge in fast-break points.
J.R. Konieczny scored 14 for Notre Dame. Tae Davis finished with 12 points and 10 rebounds for the Fighting Irish.
It was the first time Miami (6-1, 1-0) held a team under 50 points since a 46-44 loss to Virginia on March 4, 2020. And it was only the sixth time in its last 355 games that Notre Dame (3-4, 0-1) was held under 50 points, going back to Feb. 9, 2013.
UNC-WILLMINGTON 80, NO. 12 KENTUCKY 73
LEXINGTON, Ky. (AP) — Trazarien White scored 27 points to lead UNC-Wilmington to a victory over Kentucky.
The Seahawks (6-2) built a 14-point lead in the first half, leading 41-33 at the break. UNC-Wilmington held off a second-half rally by the Wildcats (6-2), who were up 55-49 with 12:51 remaining.
Donovan Newby scored 15 points, Shykeim Phillips added 13 and KJ Jenkins had 11 for UNC-Wilmington in the first meeting between the two schools.
Reed Sheppard led Kentucky with 25 points. Kentucky leading scorer Antonio Reeves scored 14 points before he fouled out with 2:56 remaining. Justin Edwards and Tre Mitchell scored 11 points each for the Wildcats.
NO. 17 NORTH CAROLINA 78, FLORIDA STATE 70
CHAPEL HILL, N.C. (AP) — RJ Davis scored 27 points and North Carolina ran off 22 unanswered points in the second half to rally past Florida State in both teams' Atlantic Coast Conference opener.
Armando Bacot added 13 points and 13 rebounds for the Tar Heels (7-1, 1-0).
Jamir Watkins scored 17 points to lead Florida State (4-3, 0-1), which made 12 of 28 3-pointers and rode that outside shooting to a 35-29 halftime lead.
DREXEL 57, NO. 18 VILLANOVA 55
PHILADELPHIA (AP) — Amari Williams scored 12 points and blocked Villanova's tying-attempt with 3 seconds left to help Drexel upset the Wildcats in the inaugural Big 5 Classic at the Wells Fargo Center.
The Wildcats (6-3) fell to 0-3 in a series of Big 5 games that was designed to crown a city basketball champion.
The Dragons (5-3) were 11½-point underdogs, per FanDuel SportsBook, headed into the fifth-place game. Drexel crashed the Big 5 this season as one of college basketball's revered traditions underwent a serious retool in an attempt to stay relevant on the Philly sports scene.
Luke House scored 11 points for the Dragons, who beat a Top 25 team for the first time since 2010. Eric Dixon led the Wildcats with 21 points.
NO. 24 ILLINOIS 76, RUTGERS 58
PISCATAWAY, N.J. (AP) — Terrence Shannon Jr. had 23 points and 10 rebounds and Illinois beat Rutgers in the Big Ten opener for both schools.
Marcus Domask added 15 points for the Illini (6-1), who won at Rutgers for the first time since Feb. 25, 2018.
Austin Williams and Aundre Hyatt scored nine points apiece for the Scarlet Knights (5-2), whose five-game winning streak ended.
___
Get poll alerts and updates on AP Top 25 basketball throughout the season. Sign up here.
___
AP college basketball: https://apnews.com/hub/ap-top-25-college-basketball-poll and https://apnews.com/hub/college-basketball
Wisconsin Lutheran tops Arrowhead to headline Viking Classic
WAUWATOSA – Three area boys basketball programs were in action Friday night at Wisconsin Lutheran College, as Kettle Moraine Lutheran, Arrowhead and Wisconsin Lutheran took part in intriguing early-season nonconference matchups at the Viking Classic. Wisconsin Lutheran (2-0) picked up an 82-67 win over Arrowhead (0-1), while Kettle Moraine Lutheran (1-2) fell 67-63 to Fox Valley Lutheran (3-0). Here are capsules from each game:
Knueppel vs. Basich headlines physical Vikings win
The finale Friday night pitted the hosting D2 powerhouse Vikings against an Arrowhead Warhawks team making its 2023-2024 season debut after a trip to the WIAA Division 1 state title game last March.
The game took a strikingly different, physical tone in comparison to the Kettle Moraine Lutheran vs. Fox Valley Lutheran game that preceded it. Wisco surged out to an 11-2 lead on three pointers from seniors Trey Raabe and Kon Knueppel, as well as junior Isaiah Mellock. Arrowhead answered with an 11-2 run of its own before the Vikings broke away to a 33-23 lead at half.
A strong start to the second half helped Wisco hold off a late Arrowhead rally to within 64-57 with five minutes left. Foul trouble had the Vikings shifting their defensive rotations throughout, but WL head coach Ryan Walz was happy with how his team responded, particularly on the boards. The Vikings out-rebounded Arrowhead 45-26.
"When we had scrimmages earlier this year, we felt that one of the games we scrimmaged we got beat up pretty good. We challenged the guys that we have to play a lot more physically, and this was the response," Walz said.
That physicality cut both ways, as Knueppel found himself in early foul trouble while filling in at center for a starter out due to illness. The positional switch put him against Iowa State football commit Jace Gilbert early, which led to Knueppel picking up a pair of first-half fouls.
Walz switched the Duke-recruit Knueppel off Gilbert to UW-Green Bay commit Bennett Basich, which was already shaping up to be the matchup of the night when the Vikings had the ball. Both college prospects had their moments throughout Friday's game, highlighted perhaps in the first half by Basich swatting a Knueppel jumper.
The state's top 2024 recruit went on a tear in the second half with 22 points to bring his total for the night to a team-leading 35. Knueppel regretted the foul trouble that got him off his original assignment, but enjoyed going up against a familiar opponent in Basich.
"We thought it was gonna be a dog fight. Arrowhead's a good team, they play really physical, so we expected that. I'm proud of our guys and how we fought," Knueppel said. "I know Bennett, I play AAU with him, so it's good to see him again and play against him."
Logan Rindfleisch followed among Vikings scoring leaders with 16 points, with Raabe also reaching double-digits with 12. Arrowhead's scoring leaders included 24 points from Basich, 17 from Gilbert and 10 from junior AJ Ohrmundt.
Walz said the Vikings consistently try to schedule the best nonconference opponents it can find early in the season, and was encouraged by how games like Friday's can bring a team along.
"We're not trying to duck anybody, we're trying to play as tough of games as we can," Walz said. "A team like Arrowhead with their physicality, their athleticism, the way they can get up and down the floor. Absolutely early in the season it pushes you ahead, gets you ahead of schedule where you'd normally be early in the season."
Kettle Moraine Lutheran shows depth in narrow loss to FVL
The Viking Classic opened with a closely-contested affair between KML and Fox Valley Lutheran that showed off a young Chargers squad.
KML grabbed a 31-21 first half lead over Fox Valley, but saw that advantage dwindle down the stretch. Chargers senior Garrett Murphy, who eclipsed 1,000 career points last Saturday, twice converted go-ahead free throw opportunities in the final six minutes.
Fox Valley Lutheran kept pace at the line and converted a go-ahead layup with 40 seconds remaining. A Chargers turnover on the ensuing possession and a rebound gathered out of bounds off a Foxes free throw that followed allowed the game to slip just out of KML's grasp. Chargers coach Josh Lindner was nevertheless proud of the fight shown throughout.
"Fox Valley has a very reputable program, and hats off to coach Jay (Wendland) over there," Lindner said. "I thought we battled from beginning to end. We made some mistakes, and that's the way it goes some times."
A KML roster with four juniors, four sophomores and just Murphy and Samuel Ehlke in the senior class saw 10 total players get game action on Friday. Last season's East Central Conference-winning team graduated seven seniors, opening up a variety of roles in the starting lineup as well as off the bench.
"Just trying to see who's hot at the right moment, giving everybody a chance right now," Lindner said of his early-season approach. "We are so young. We don't return many starters or varsity players from last year, so trying to give everybody a chance at this point."
For a Chargers lineup replacing four of its top six leading scorers from a season ago, junior Jordan Wagner has been a bright spot in the early going this season. He followed up a 30-point outing in Saturday's win over Watertown with 14 points on Friday, demonstrating his ability to attack the rim and convert free throw opportunities when fouled.
"He had a great summer and fall, and he mentally prepared himself to be our number two guy right now, and he's definitely working through his growing pains too, but he's done a lot of great things for us already," Lindner said.
Murphy added 14 points of his own, while sophomore Nathan Kabelowsky was the third-leading scorer with nine points off the bench. In order for KML to make a strong bid for a third-consecutive East Central title, the Chargers will be relying on leadership from the seniors and valuable contributions from the underclassmen.
"(Garrett and Sam) are great role models, great leaders. They work their butts off every day, and I hope our younger guys can take that model and run with it," Lindner said.